Blessed Wedding Day at Hacienda Chichi Suarez: Karla & Carsten
Experience a Truly Blessed Wedding Day: Karla & Carsten's Unforgettable Celebration at Hacienda Chichi Suarez. Discover heartwarming wedding blessings, religious wishes to make your special day even more extraordinary.
When two people are destined to be together not even the distance can prevent this from happening. Meet Karla & Carsten: A German-Mexican couple who chose Merida, Yucatan, as the perfect place to seal their love story.
Accompanied by all their family and loved ones they celebrate their destination wedding at Hacienda Chichí Suárez.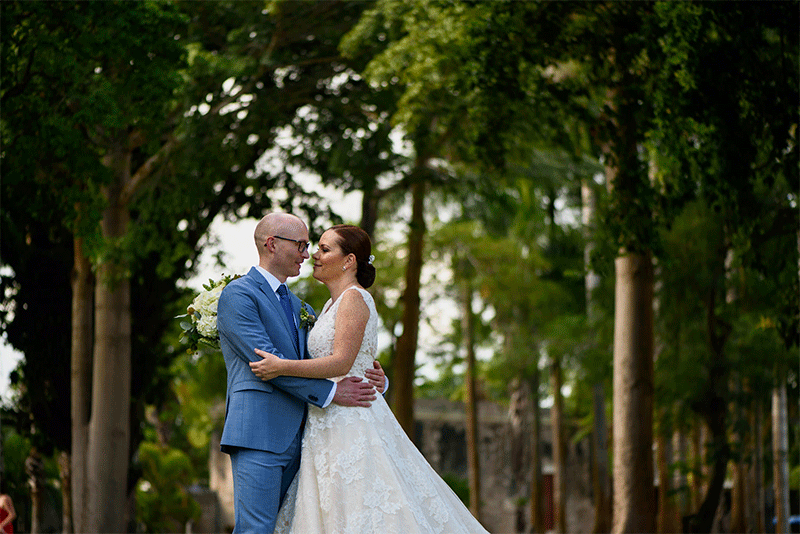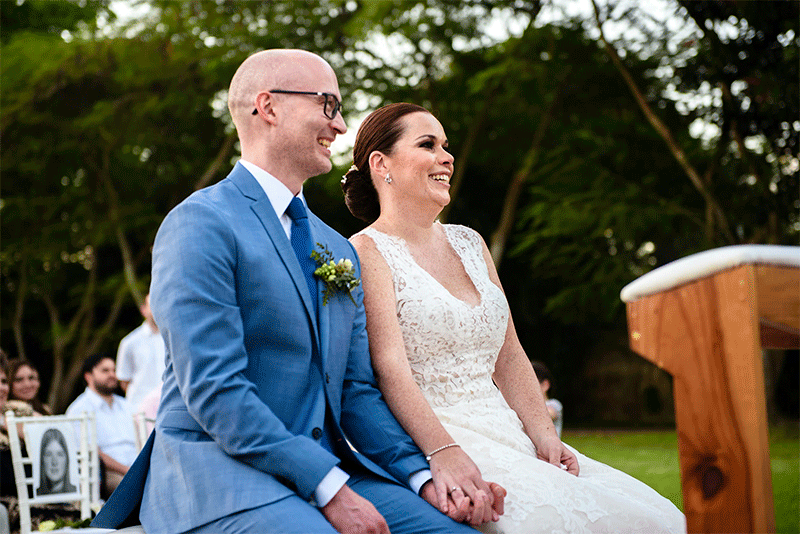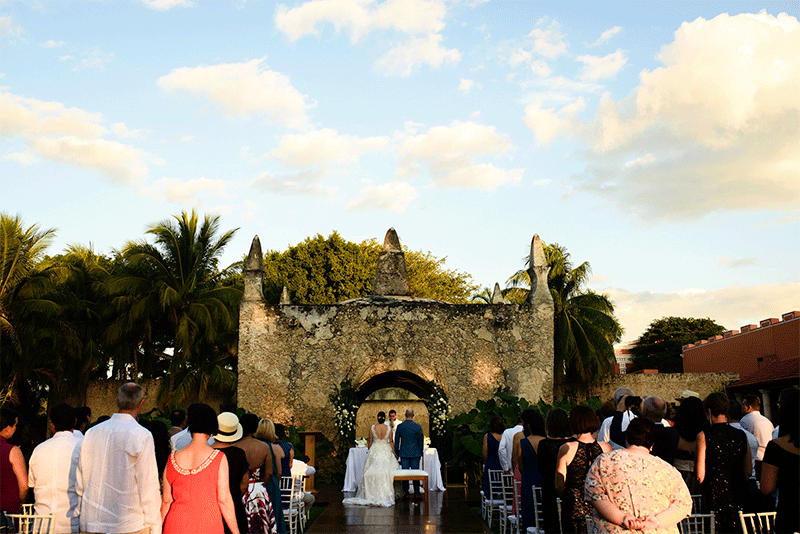 Prayer and Blessings: A meeting full of emotion
The wedding plan was to stay at a hotel in Merida and there have the gettin ready and upon arrival at the Hacienda have the First Look, ceremony and reception.
In their getting ready each got dressed up in a different room. For the wedding look, Karla chose an up-do to frame her face and a lovely white lace princess cut dress, while Carsten opted for an elegant blue suit with a white shirt and matching blue tie. Once ready, they were driven to hacienda venue ready to begin the most special wedding day blessings. 
Upon arriving at the wedding location, the bride and groom proceeded to have their First Look. In one of the corridors of the hacienda, Carsten was anxiously waiting for his future wife and could not hold back his tears of happiness when he saw her arrive looking spectacular.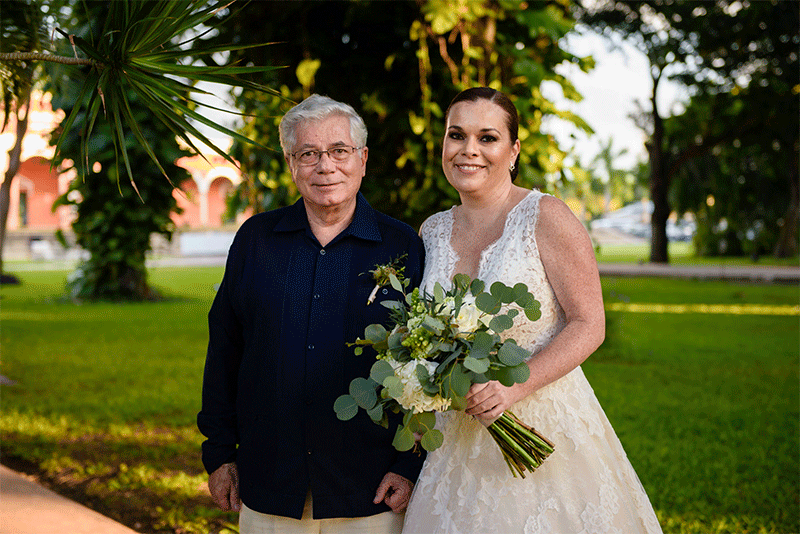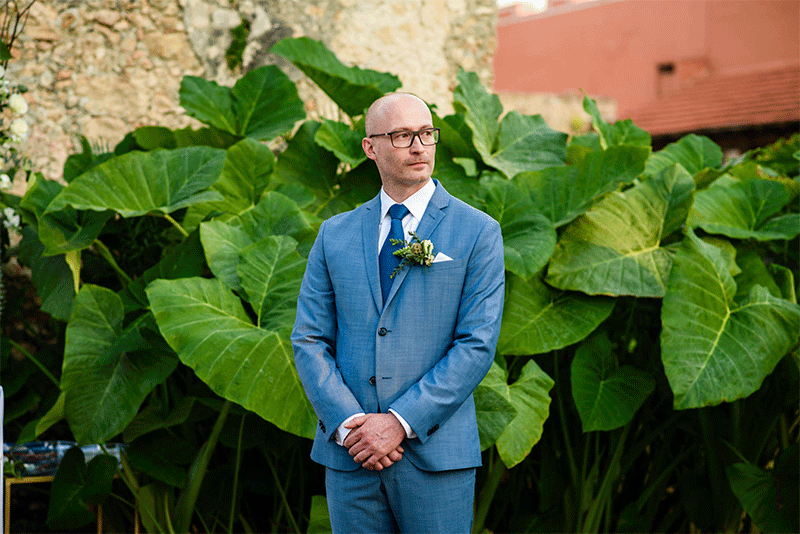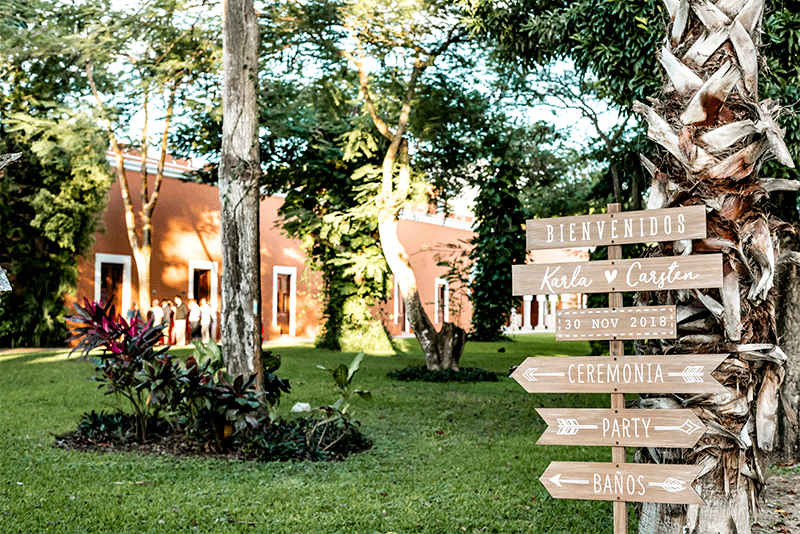 After this intimate and lovely moment, they were joined by their immediate family for a family photo session. 
Wedding day, blessing wishes
At Hacienda Chichi Suarez, guests awaited the religious ceremony. It commenced with a priest's welcome and blessing, followed by Carsten leading the procession alongside his mother and godparents. Karla, holding her father's hand, followed, walking to the altar where she joined Carsten.
When it was time for the wedding celebration, the priest asked all the groomsmen to come forward to bless the elements such as the ribbon, the arras, the rings, which were then given to the couple.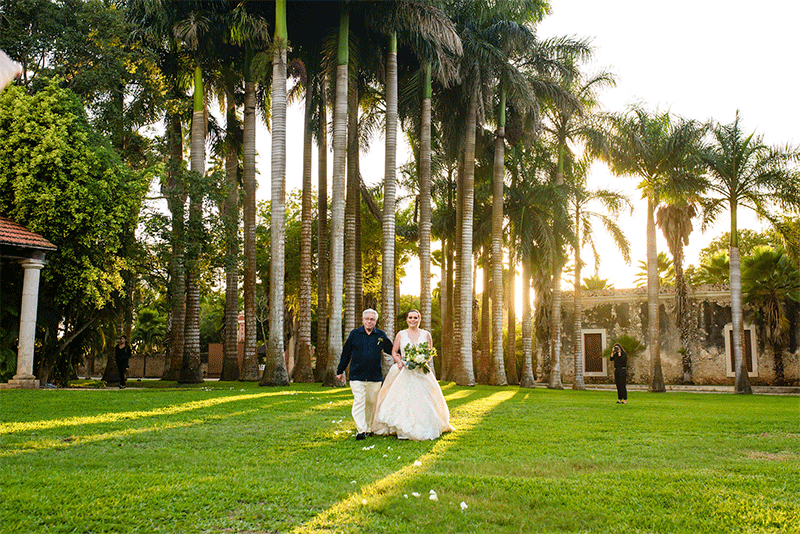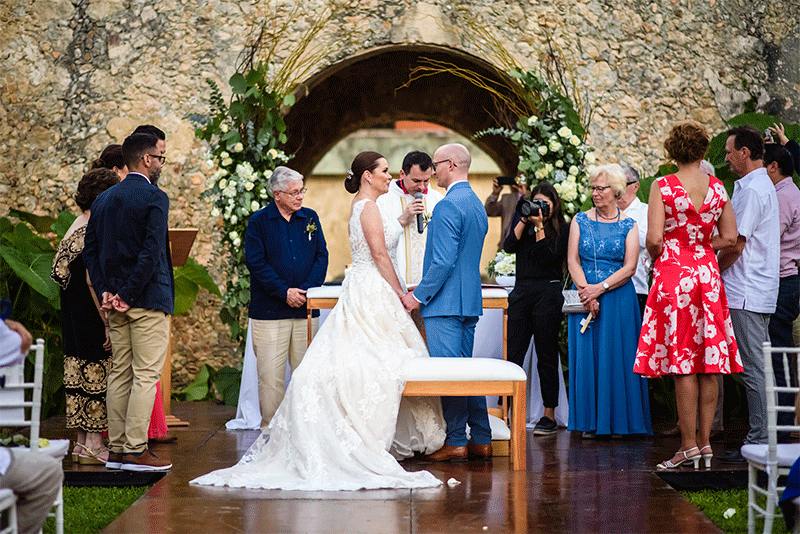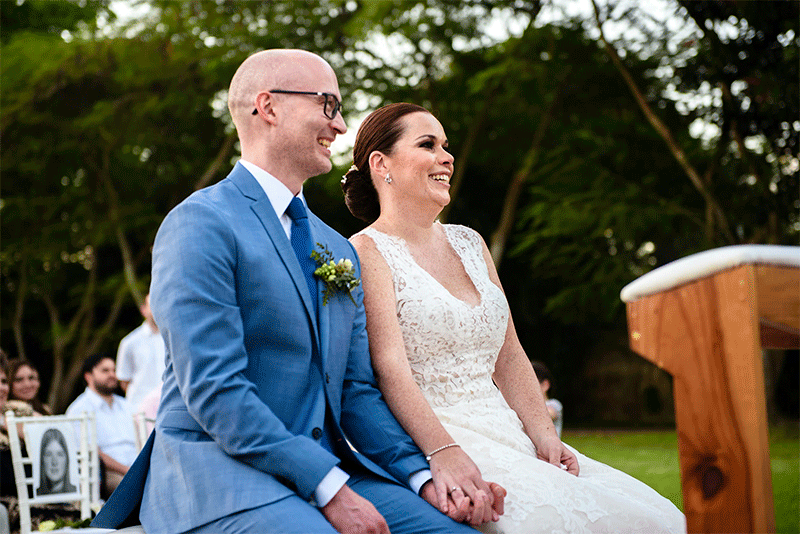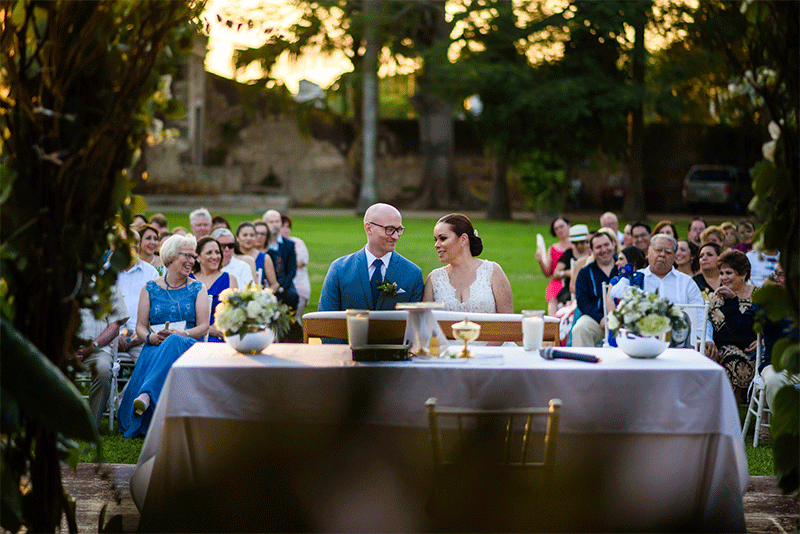 All of them dedicated some touching words and wished them the best of success in the new stage of their life together. After the ceremony, the couple departed, excited to celebrate their union and share joy with guests.
Blessing at wedding dinner
After the ceremony, guests were led to a welcome cocktail party beneath the main house's stairs at the Hacienda. Wooden tables adorned with white flowers transformed the area, while hanging light bulbs from trees crafted a romantically perfect ambiance
As all guests took their seats, the couple entered the reception. Carsten donned a white guayabera with blue tones, a local garment. Amidst applause, they went to the dance floor, thanking guests for sharing their special day.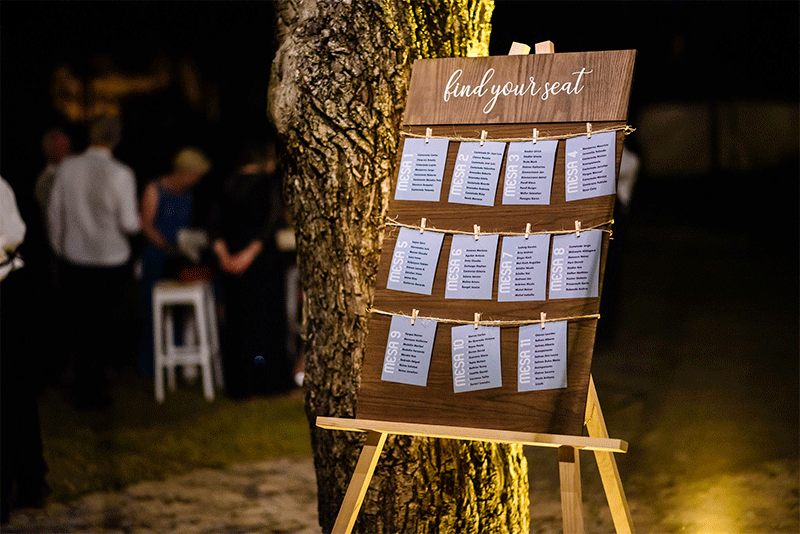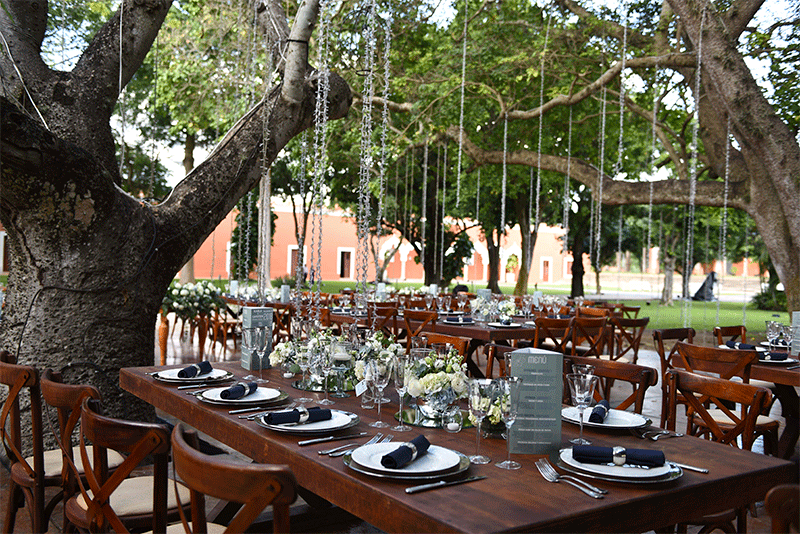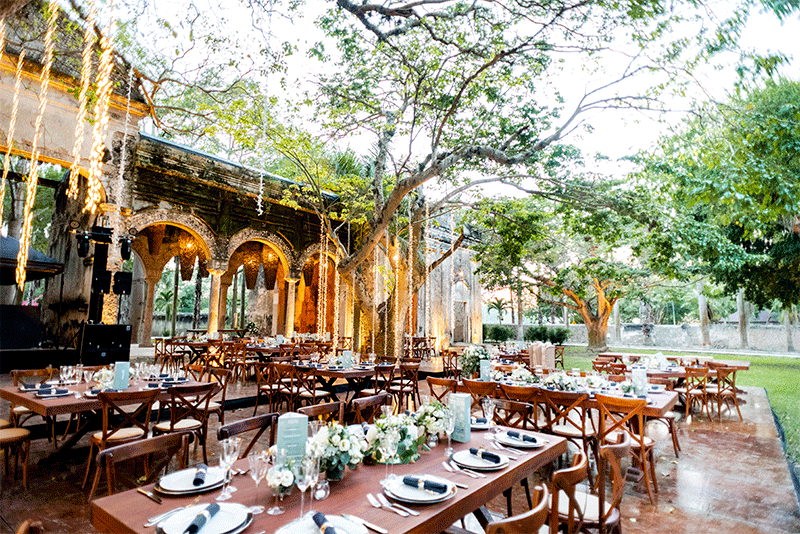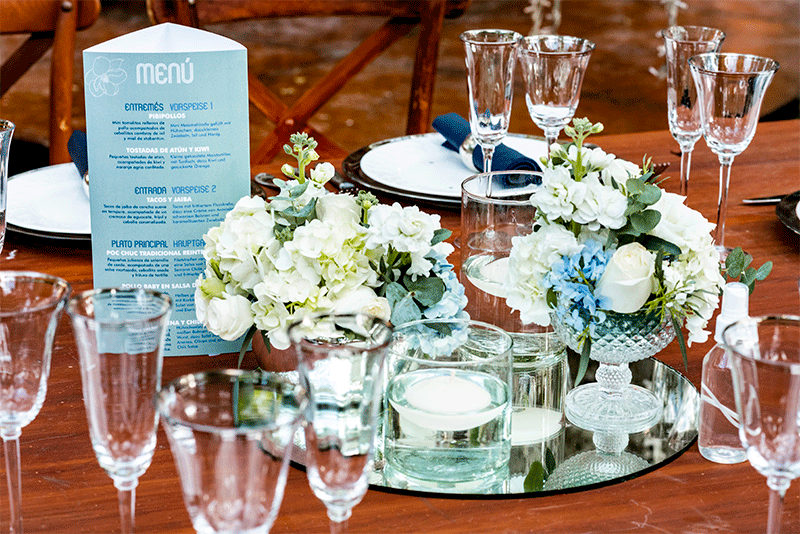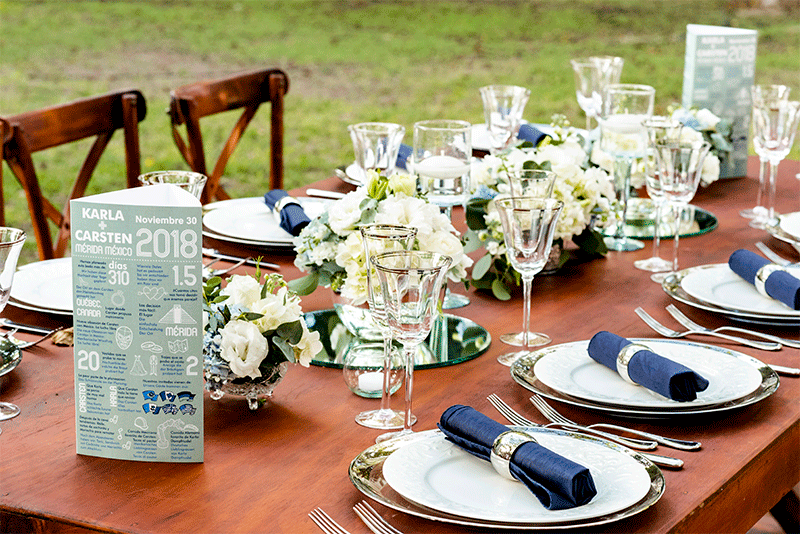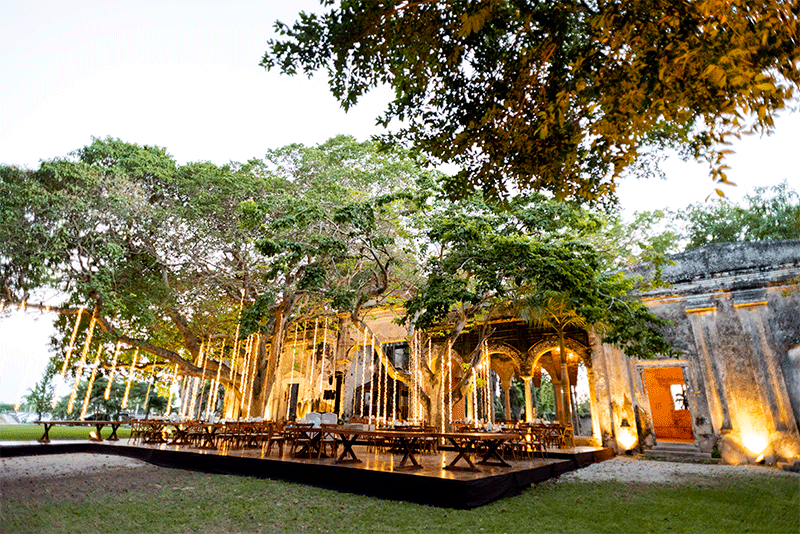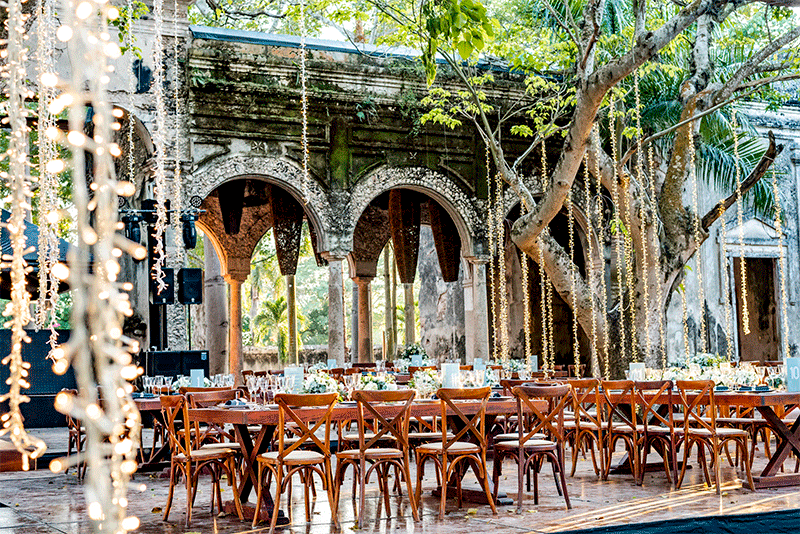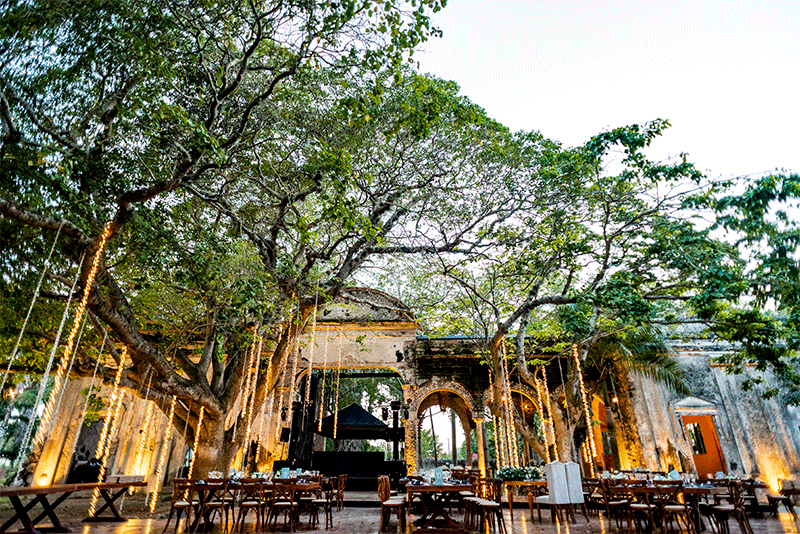 Wedding order of service began to be served and it was impossible not to notice the faces of the foreign guests as they tasted the delicious dishes that the couple had selected. After dinner, music played and the couple opened the dance floor, sharing their joy with nearly 100 guests, displaying their delightful connection.
The party kicked off and we could see everyone getting closer to the dance floor and enjoying this party with a Mexican flair, as many guests were having fun wearing luchador masks while dancing.As the bouquet and garter moments arrived, the party soared with Carsten lifted and celebrated joyfully by his friends.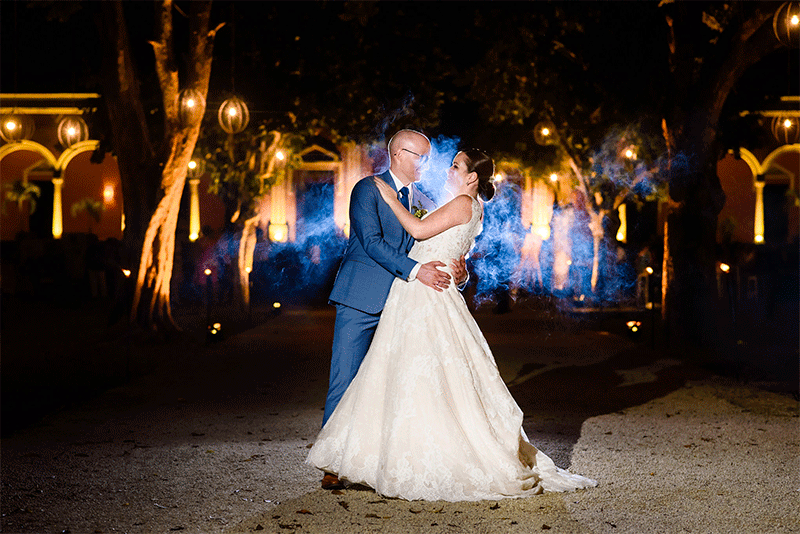 Truly memorable celebration filled with love, joy, and abundant wedding blessings.
Do you want to know more about TIPS for your wedding in Yucatan?

We are YUCATANLOVE, Wedding Planners in Mérida

, ask us.
Photocredits: @pipegaberphotography