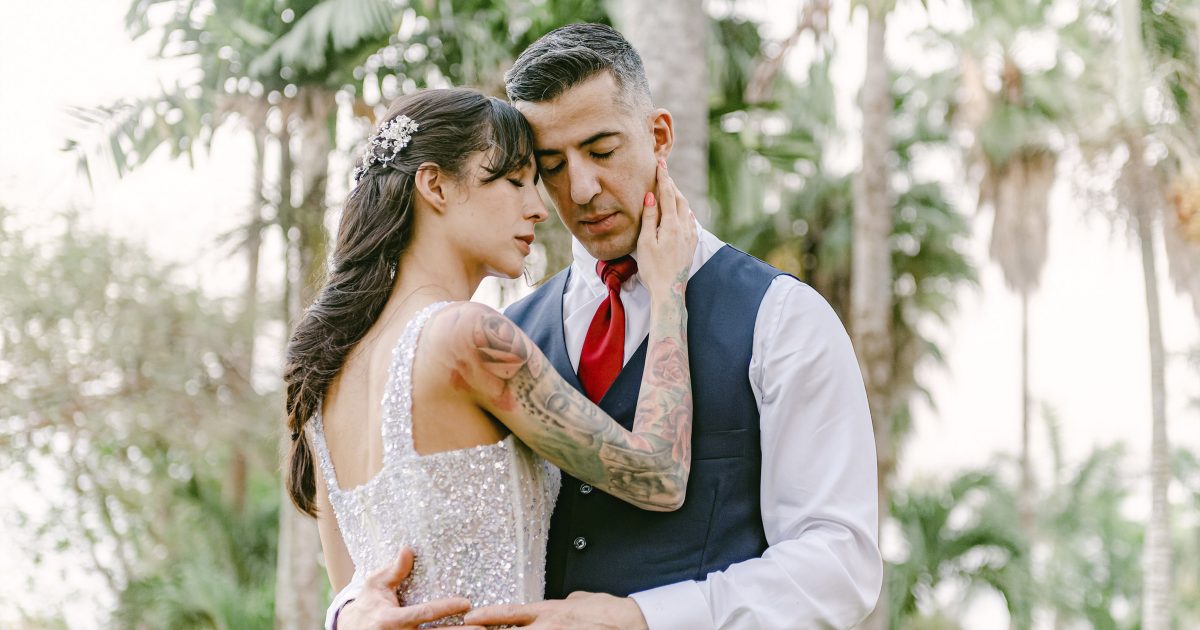 Indoor Wedding at Hacienda Chichi Suarez: Alexandra & Pablo
Experience Elegance: Alexandra & Pablo's Indoor Wedding at Hacienda Chichi Suarez. Discover inspiring indoor wedding decor ideas, ceremony and reception venues, and the perfect indoor wedding arch. Takes inspiration and start plan a wedding today!
Indoor wedding: Getting ready
Alexandra and Pablo choose Chichi Suarez Hacienda in Yucatán, a hacienda wedding venue to celebrate their destination wedding.
The couple began their day in their separate getting ready spaces, with Alexandra getting ready in a room at the Hacienda and Pablo at a hotel in the city. The bride wore a charming sparkly dress with straps, while the groom chose an elegant blue suit with a red tie. After enjoying some pleasant moments with their closest friends while getting ready, the couple was ready for a day filled with love and joy.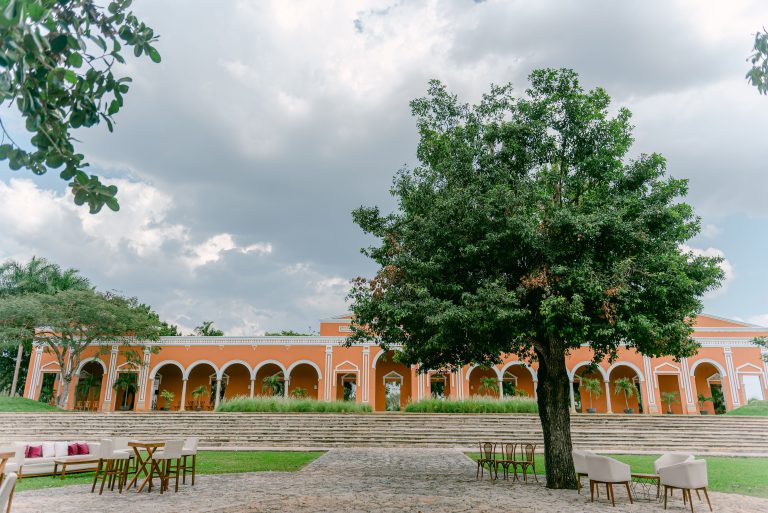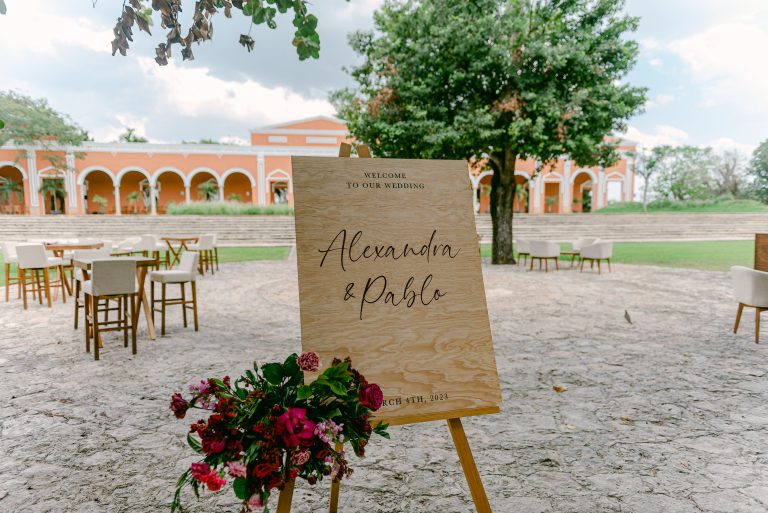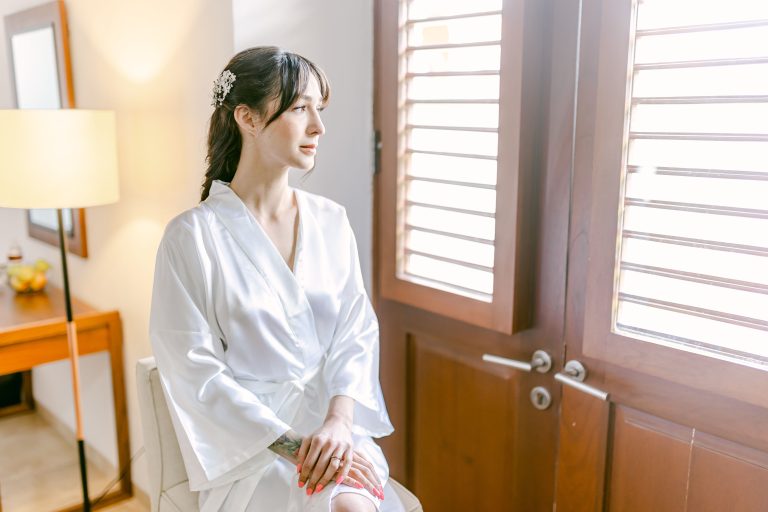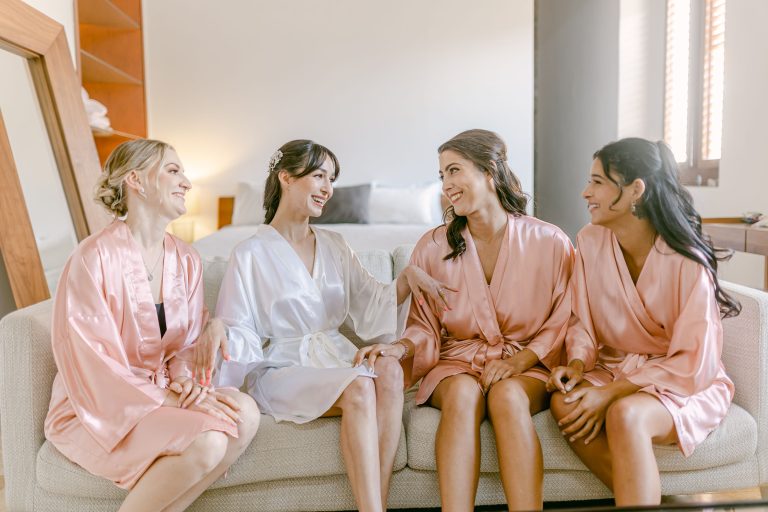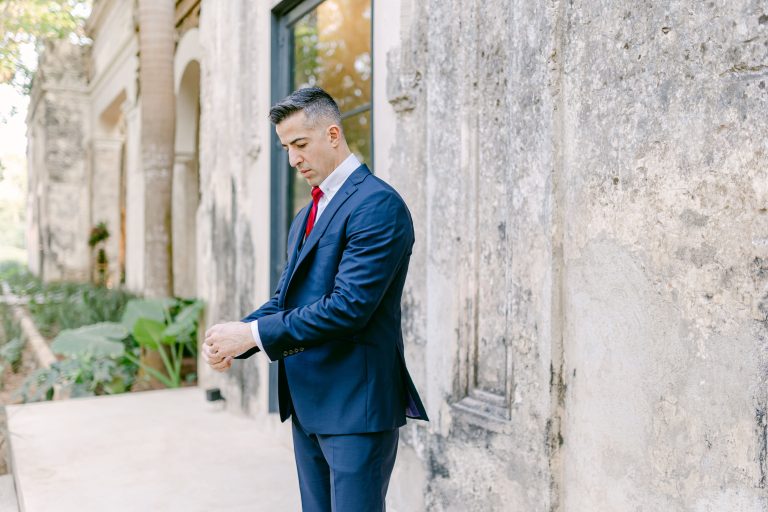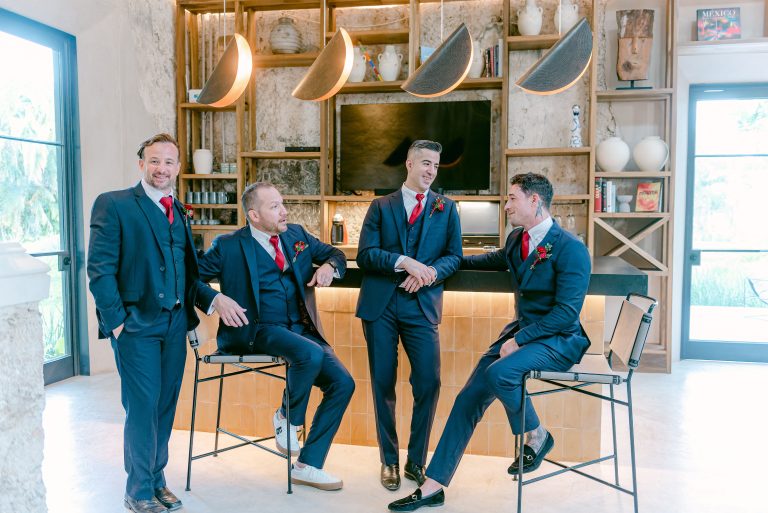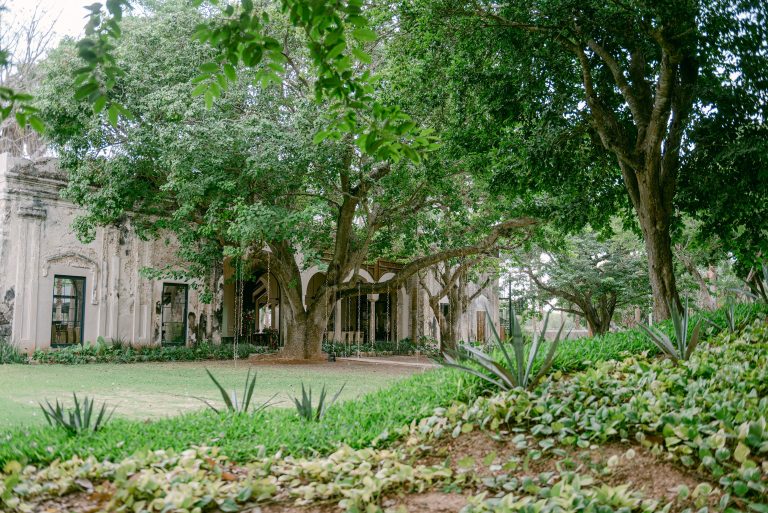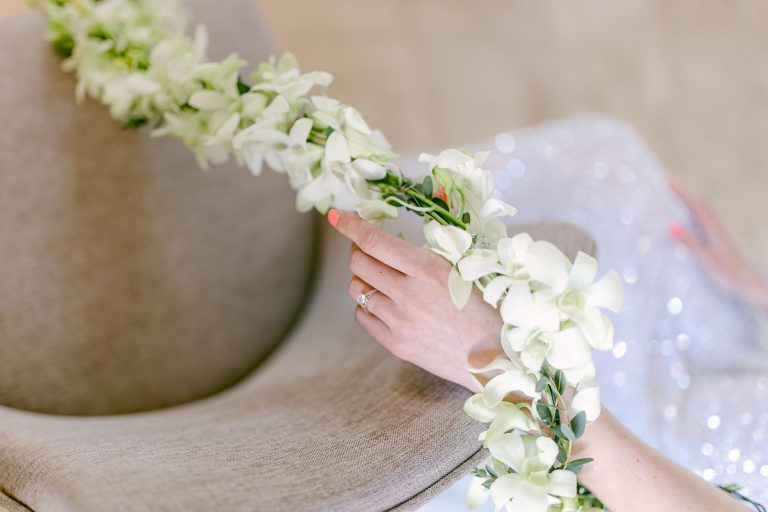 Indoor wedding ceremony
Alexandra and Pablo's symbolic ceremony took place in the Hacienda's Main House. Red and pink flowers complemented the chosen Kinship style, enhancing the emotional ceremony backdrop. Surrounded by their loved ones and the natural beauty of the Hacienda Chichí Suarez , the couple exchanged vows.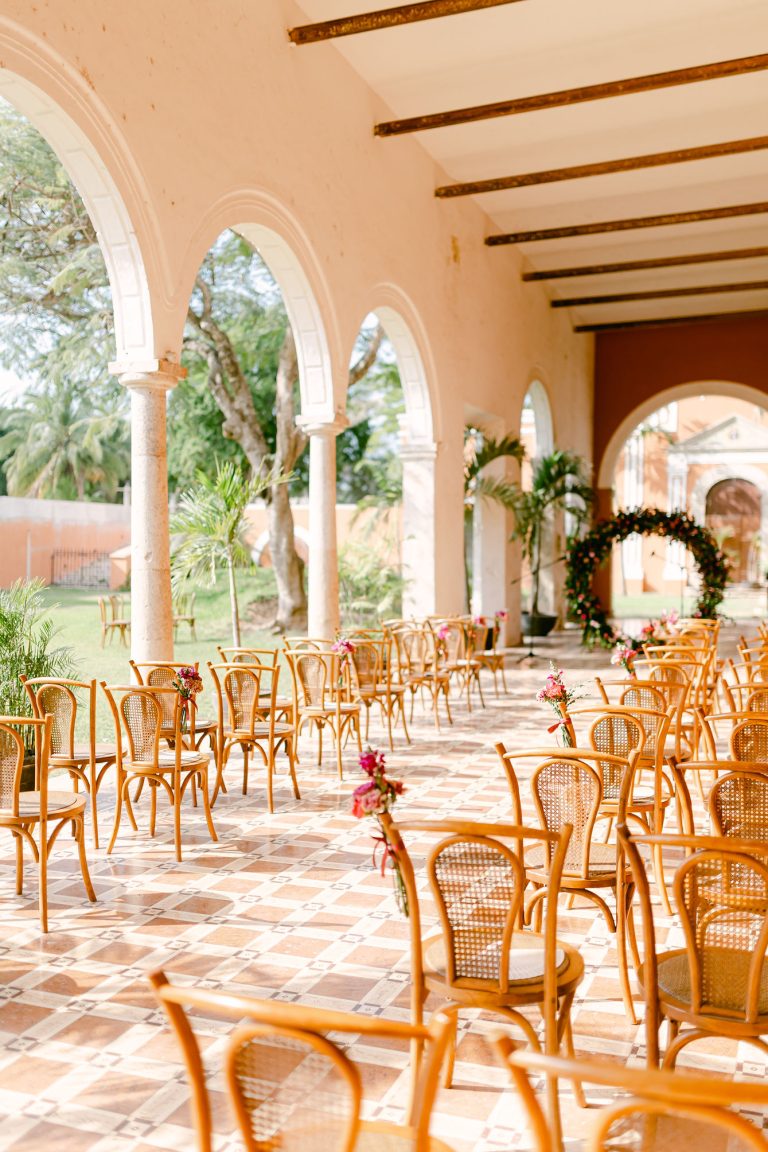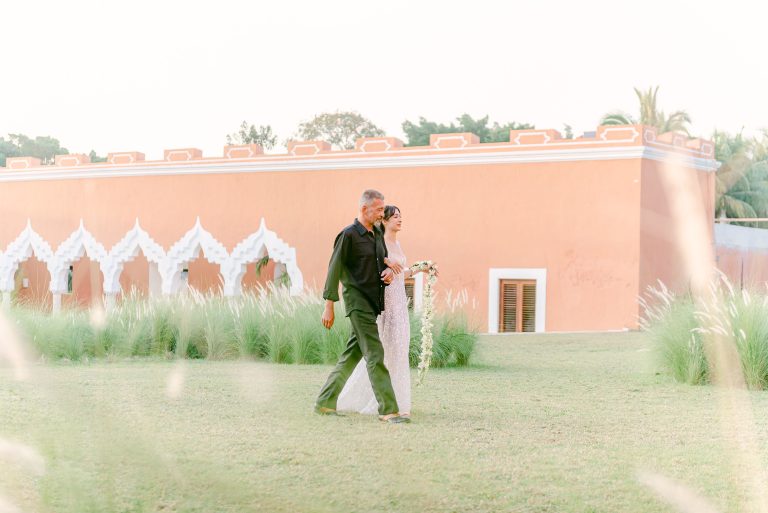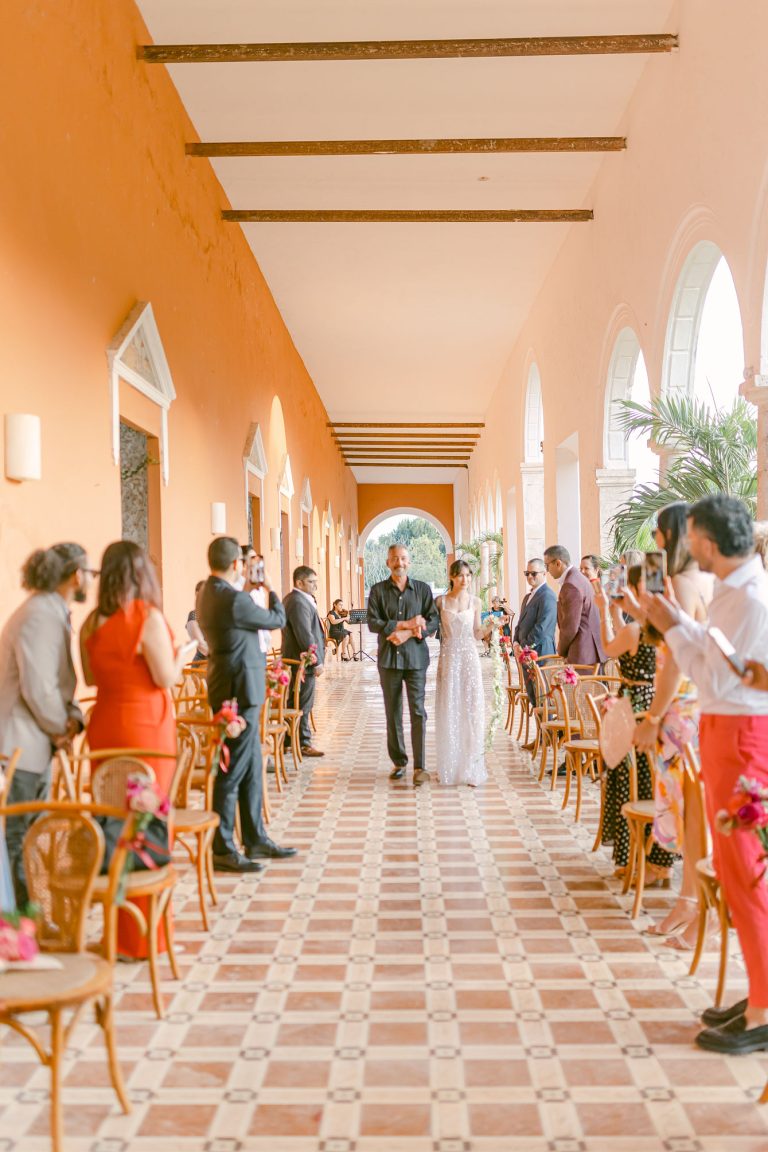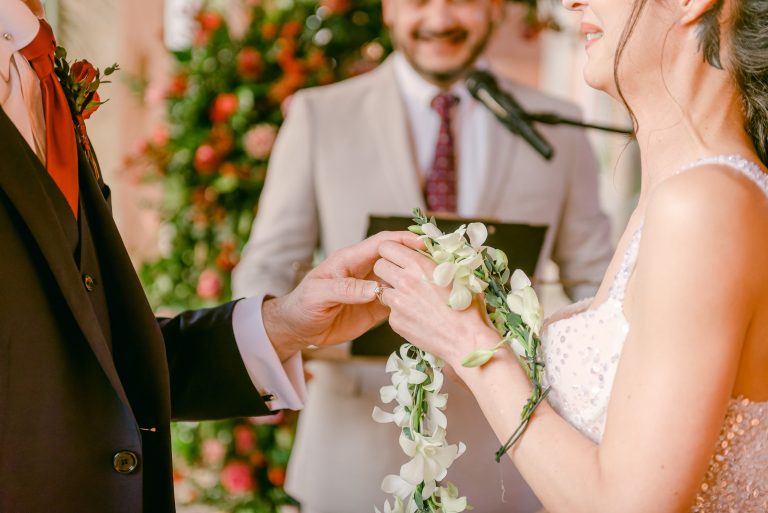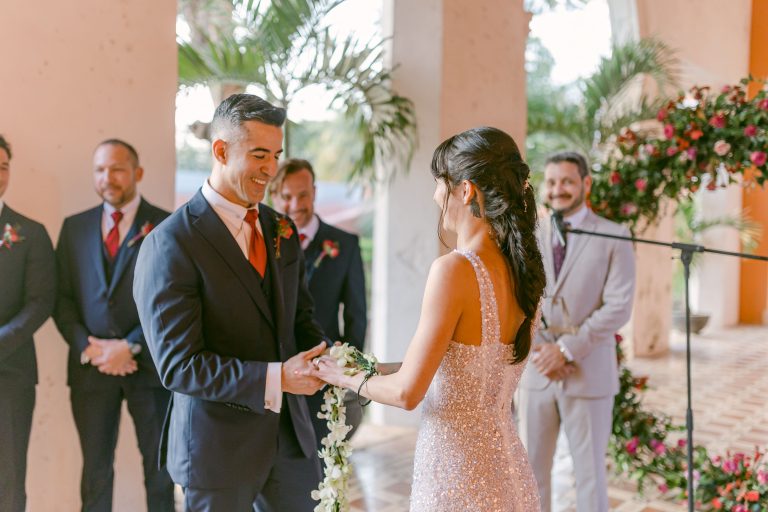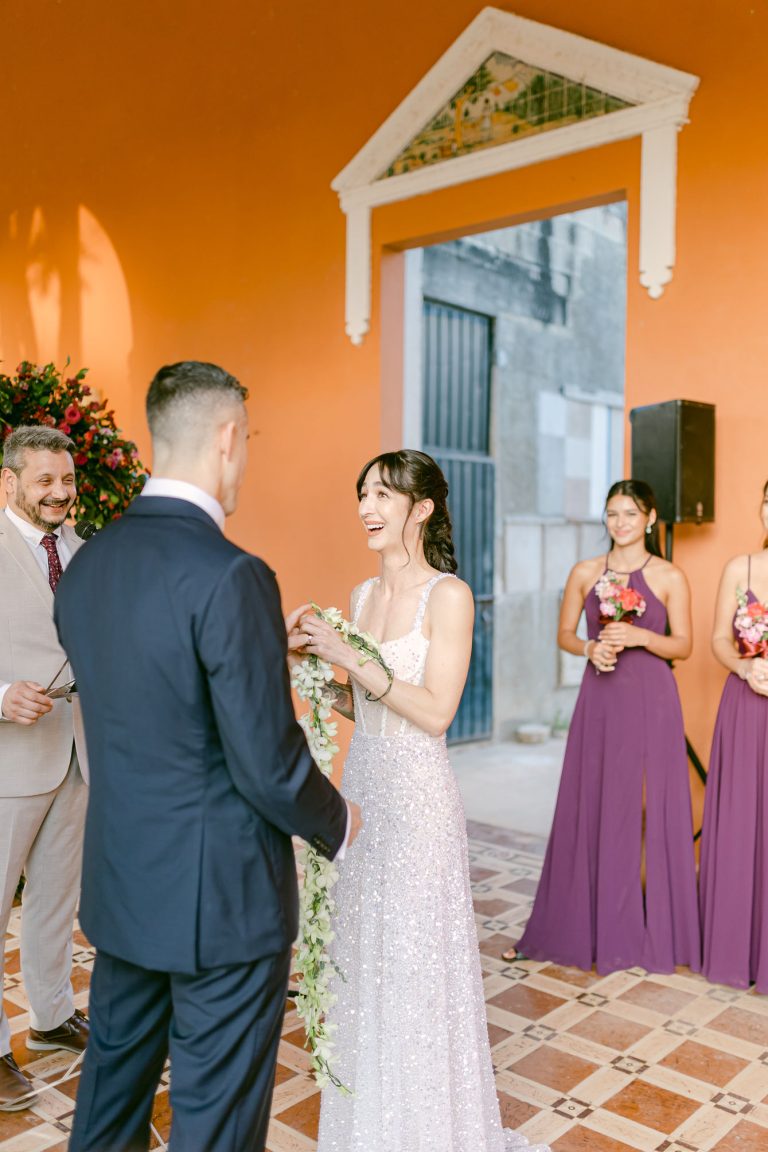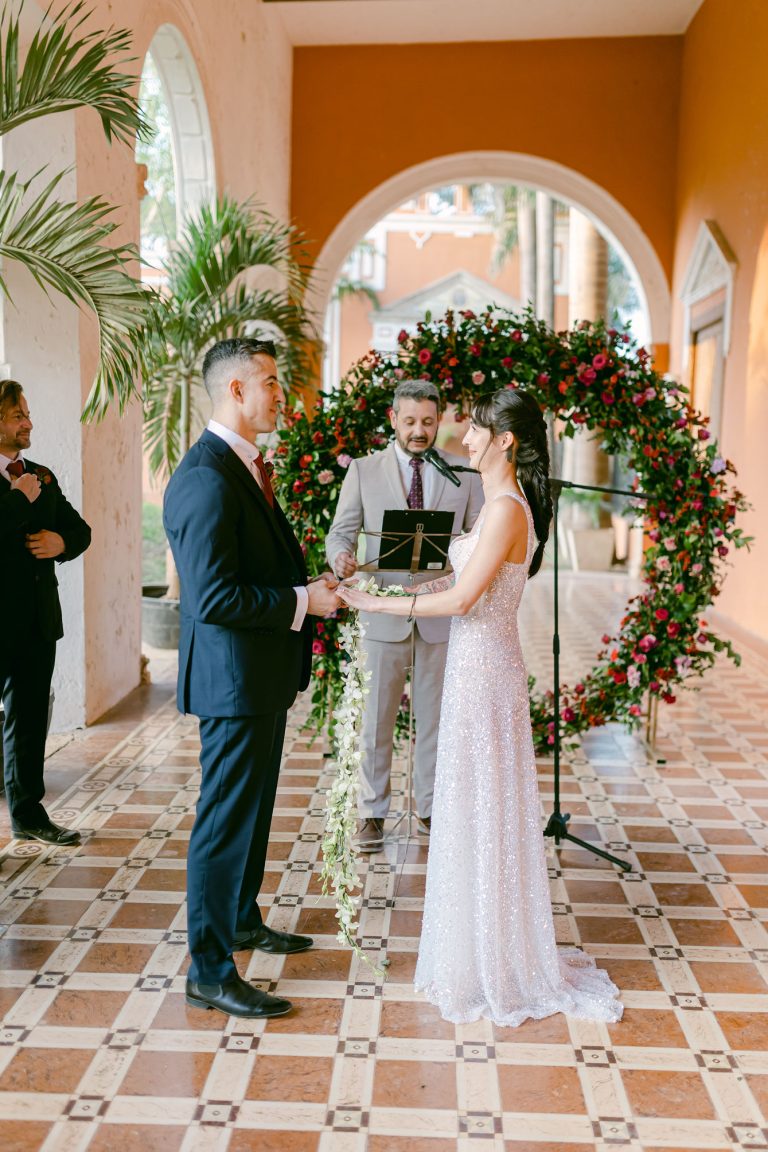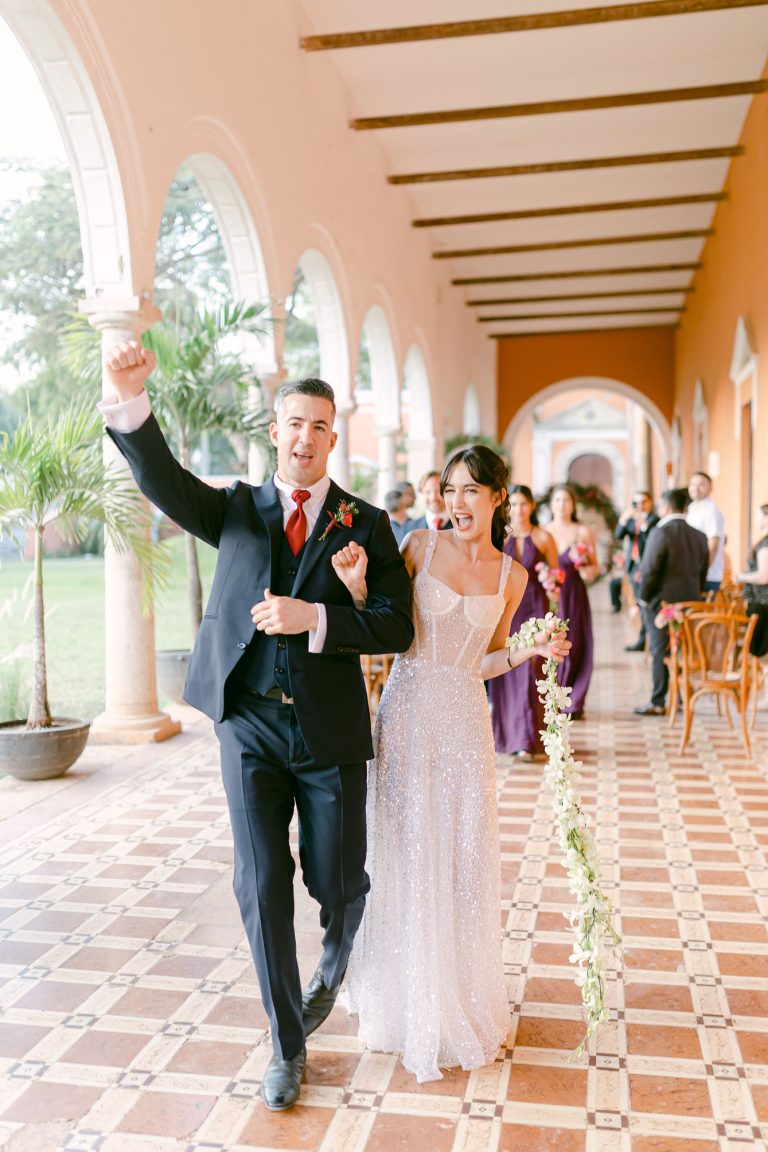 Indor garden wedding: Photo Session
After the ceremony, the couple had a photo session in the different spaces and gardens of the Hacienda. As the natural beauty of the gardens and colonial architecture set a perfect backdrop, guests converged in  wedding areas like the Pergola for a welcome cocktail, while anticipating the upcoming dinner and party.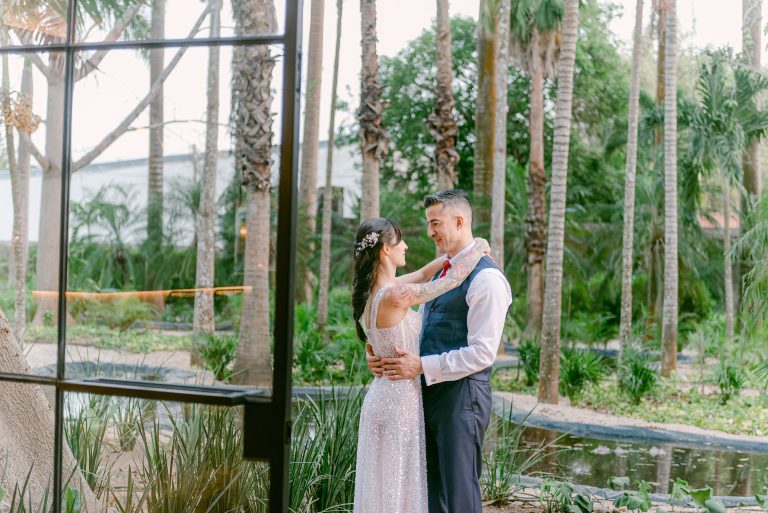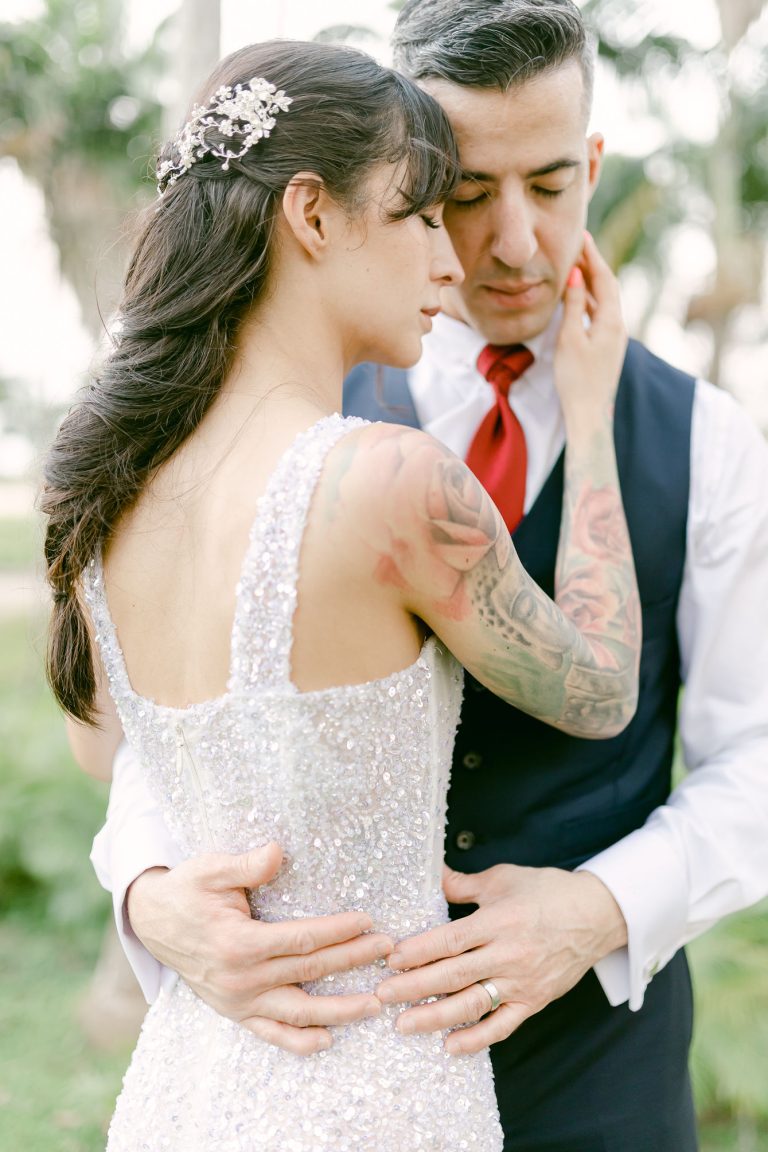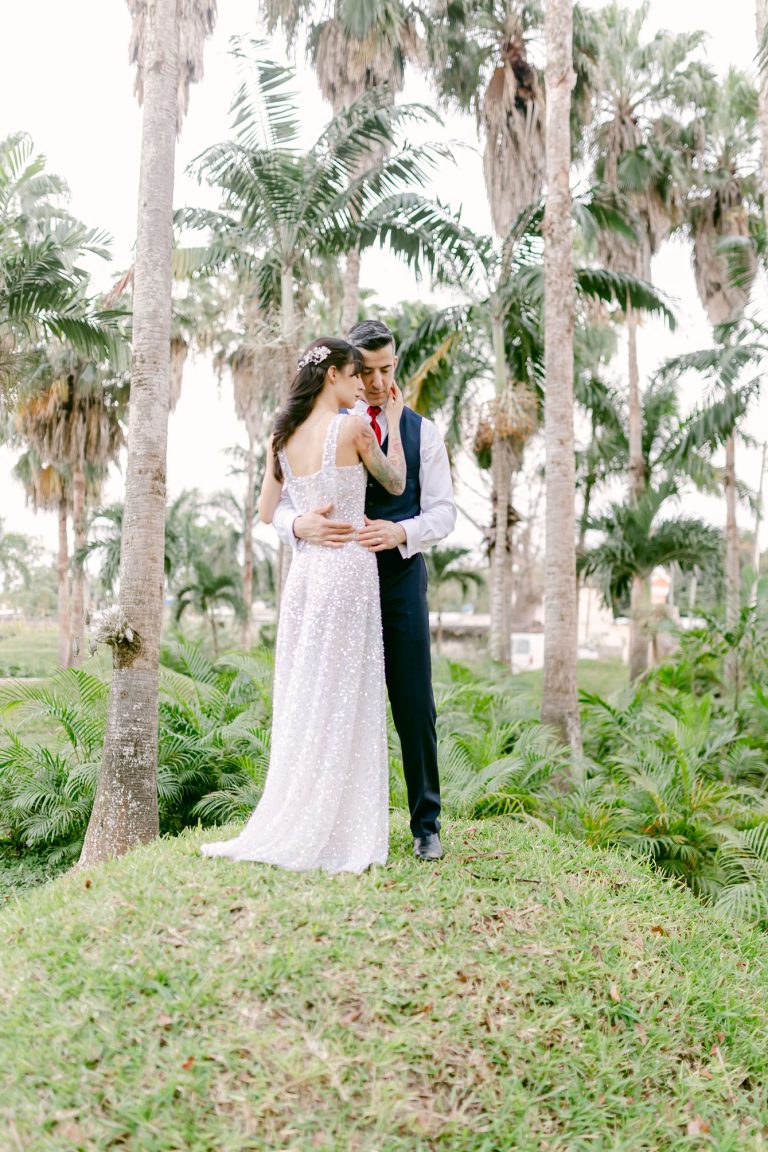 Indor wedding venue: Reception in the Machine House
The reception and party took place in the Machine House, an impressive space that was carefully decorated for the occasion. During the exquisite dinner, live saxophone music created an elegant and sophisticated atmosphere. After the first dance of the newlyweds, the party started to the rhythm of mariachi music.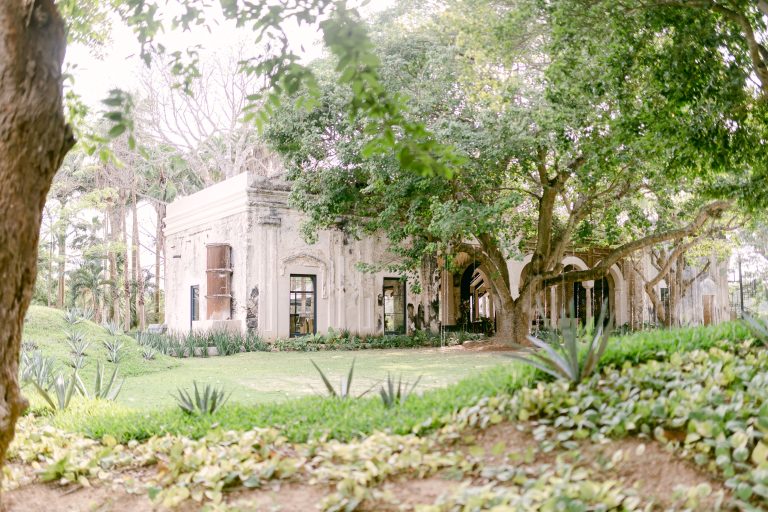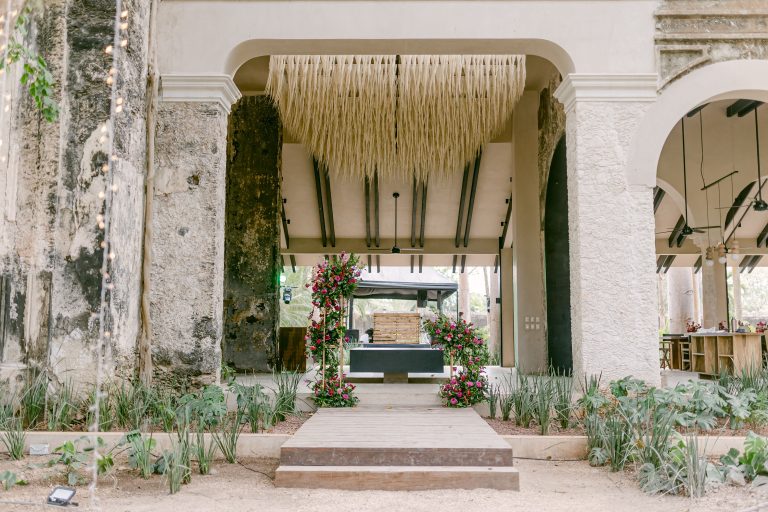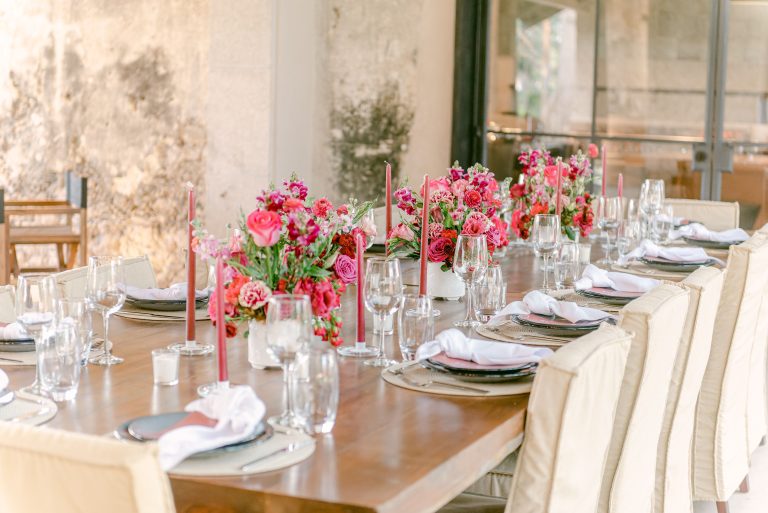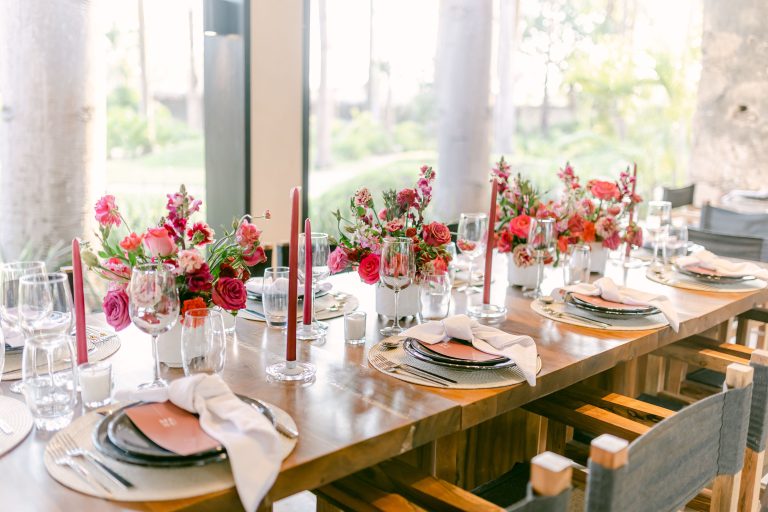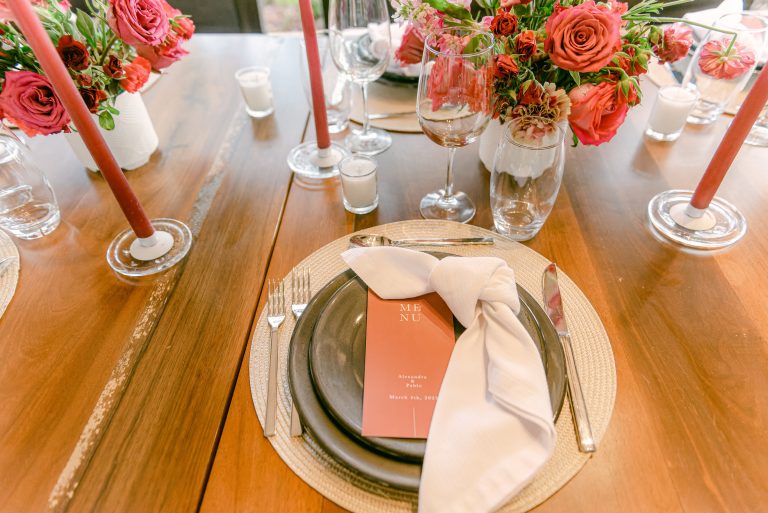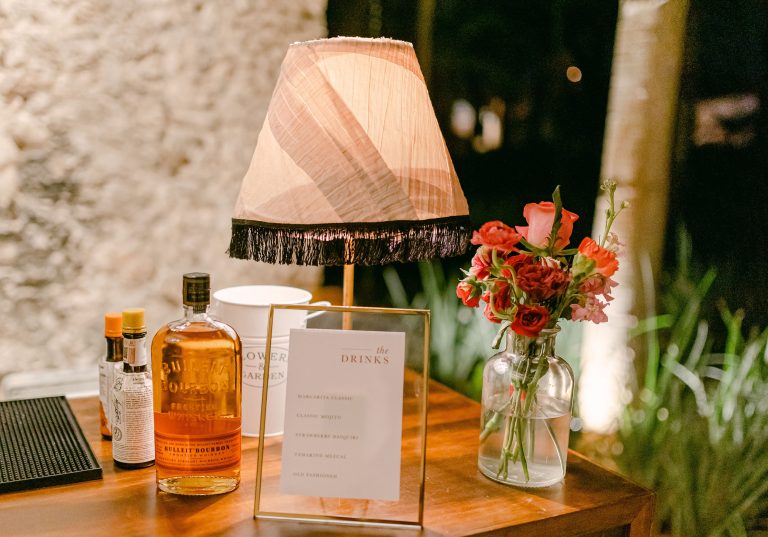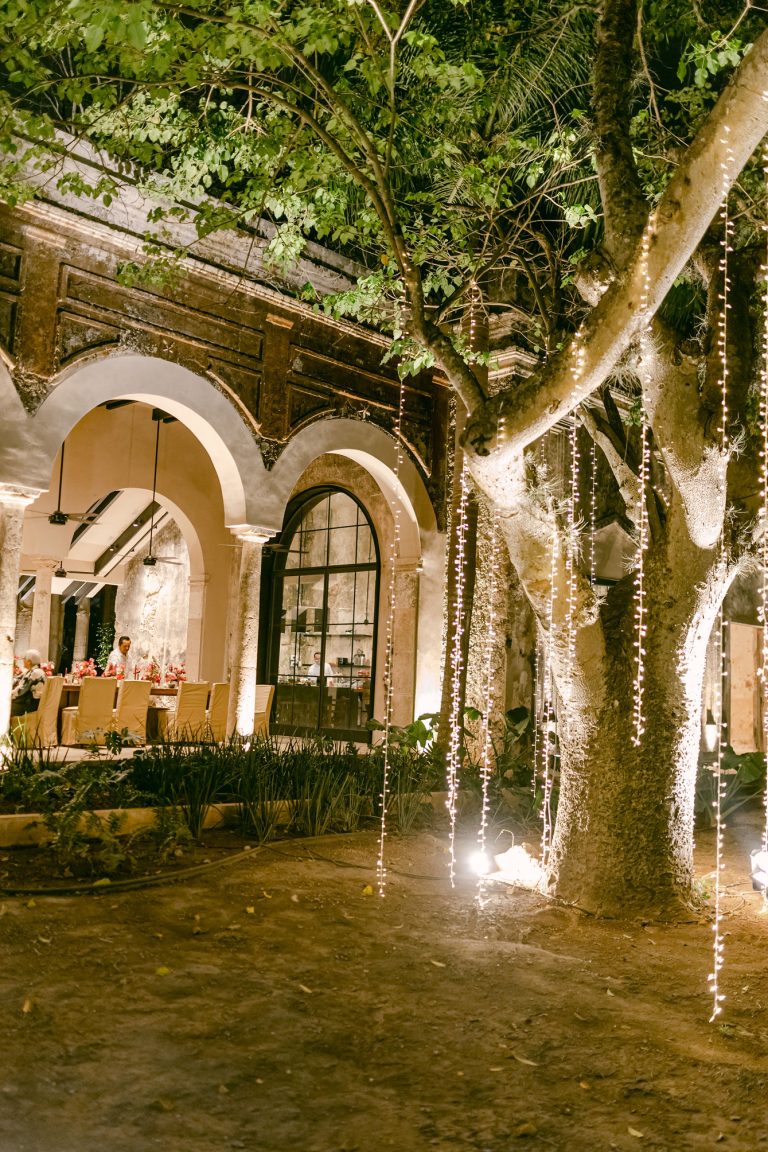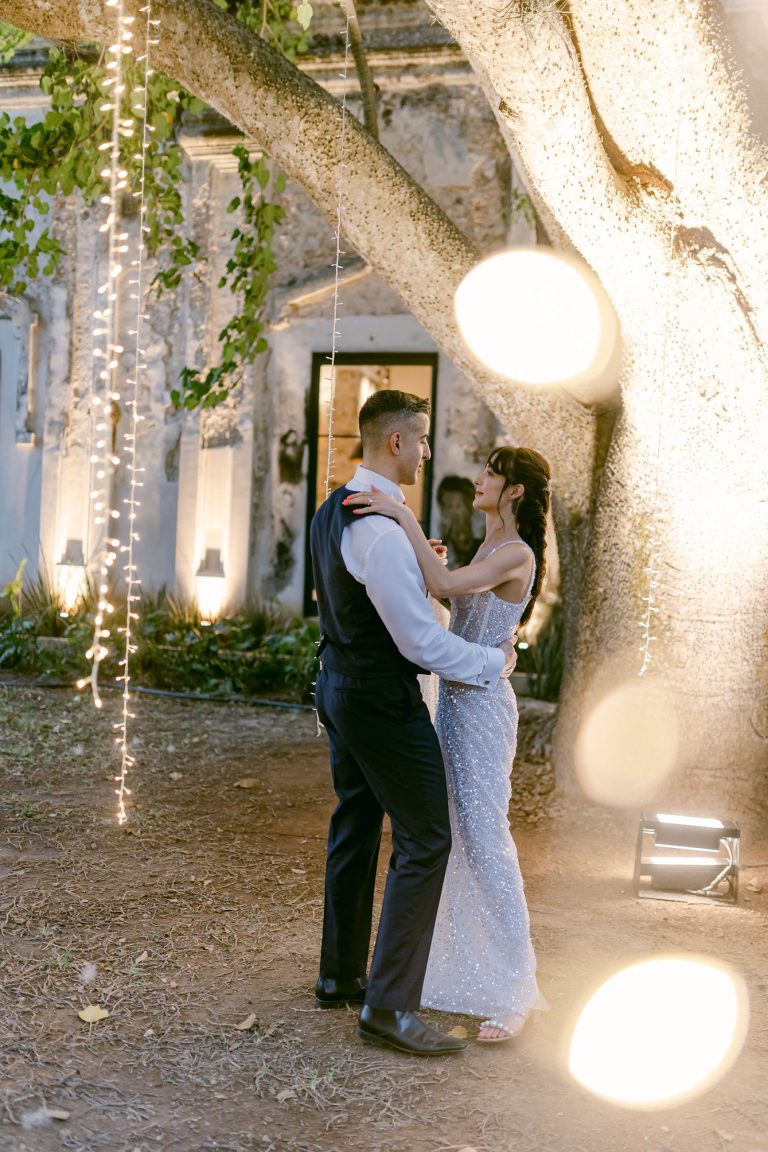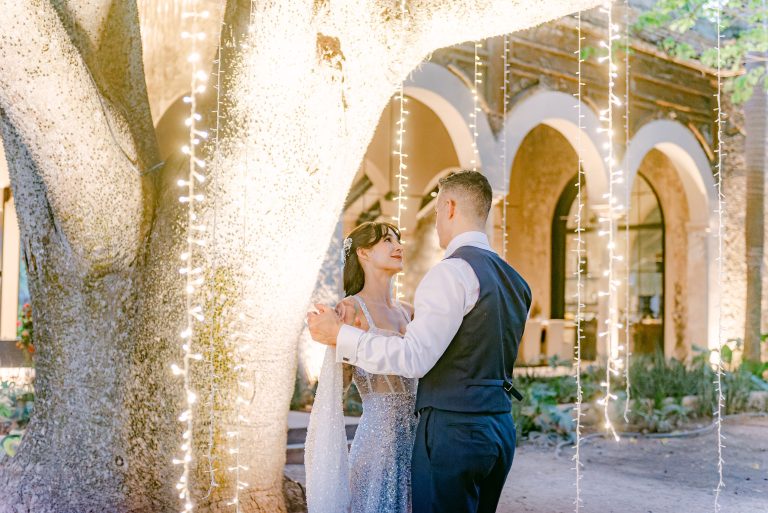 Hacienda Chichí Suárez in Yucatán is spectacular and surrounded by beautiful gardens and impressive colonial architecture, making it an ideal location for destination weddings. The couple and their guests enjoyed an intimate and comfortable atmosphere, with interpersonal interaction, personalized attention and carefully selected details that made their big day an unforgettable experience.
Alexandra and Pablo's destination wedding at Hacienda Chichí Suárez was a day filled with romance and elegance. Congratulations to the newlyweds!
Photo credits: Cuarto Azul Wedding.
Do you want to know more about TIPS for your wedding in Yucatan?
We are YUCATANLOVE, Wedding Planners in Mérida, ask us.