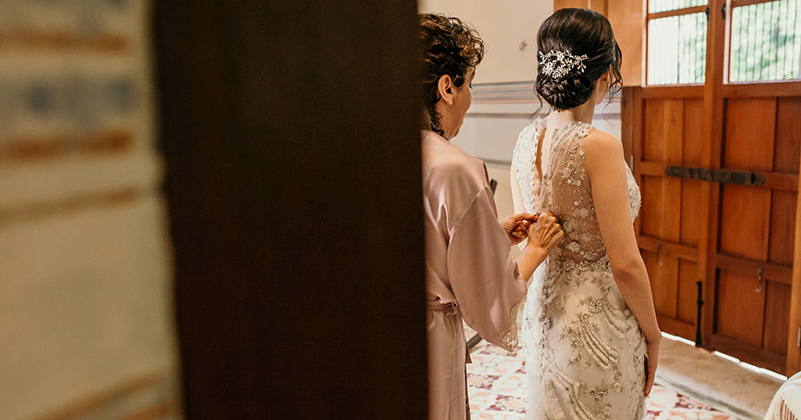 Getting Ready at Tekik de Regil👰💘🤵 Monica & Ian
Monica is a Mexican who has been living in the United States for some time and Ian is an American with Mexican parents. This couple decided to have their wedding in México so that all their family could enjoy this beautiful day with them. 
An emotional gettin ready
Monica and her family arrived early at the hacienda to have their Getting ready. Monica settled in one of the hacienda's rooms to receive her hair and make-up service, while her mom and grandmother got spoiled with the service and had a very relaxed morning.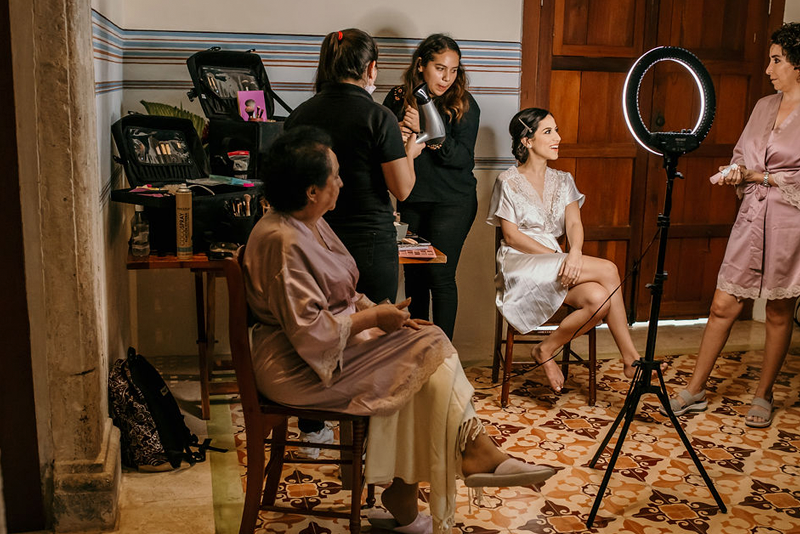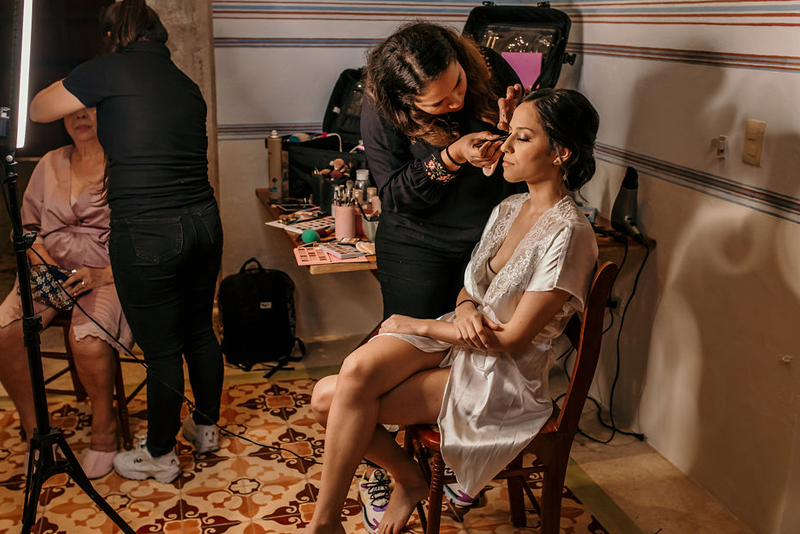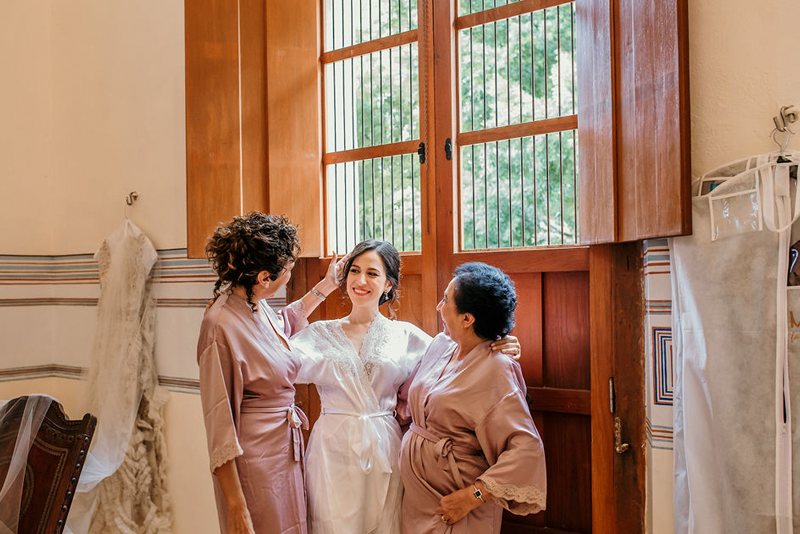 Ian was getting ready in the other room of the hacienda, accompanied only by his mother and sister, who couldn't help shedding tears of joy as she helped her brother fix his bow tie.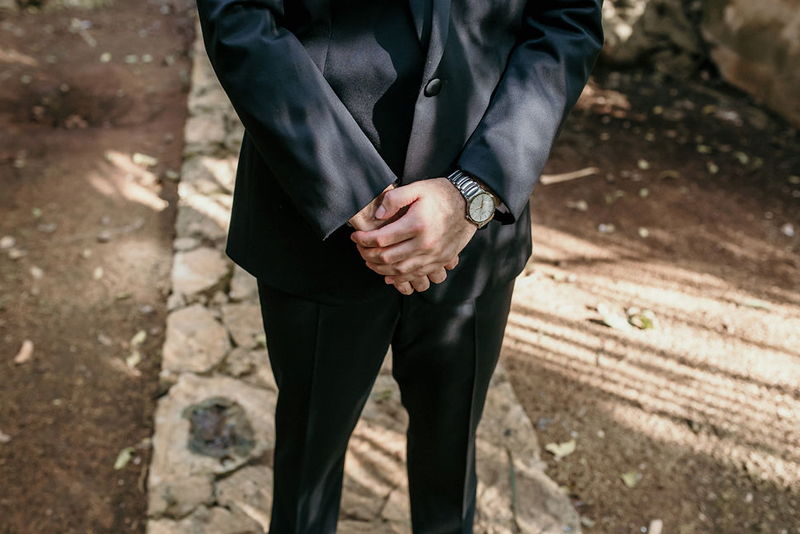 Glances of happiness
Once Monica was ready, her mother helped her put on the spectacular A-line dress with a cauda full of frills and rhinestones. As she got dressed in it, she couldn't help but look at herself in the mirror and realize how all her dreams were coming true. When Ian left the room he was already wearing a tuxedo and a nervous smile that turned into happiness when he saw how beautiful Monica looked in her dress.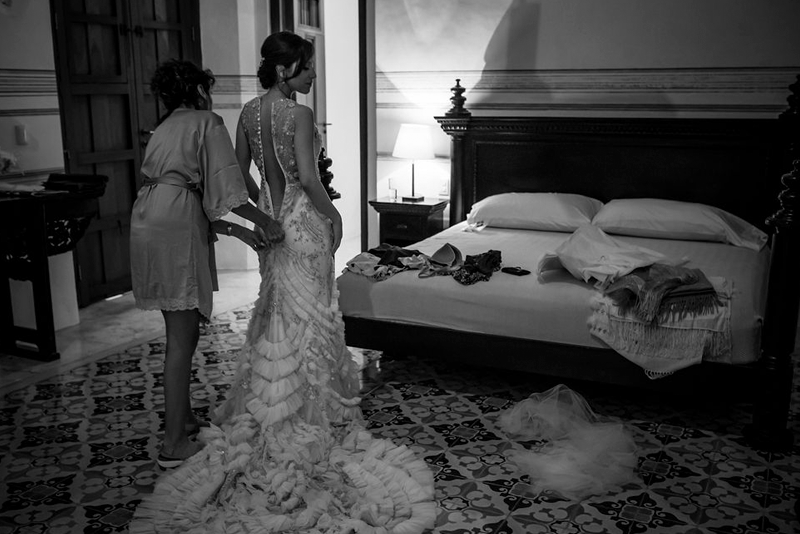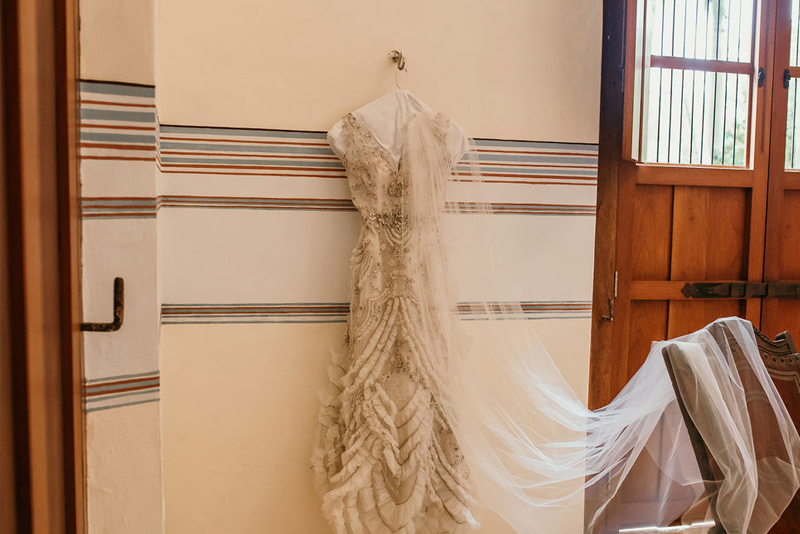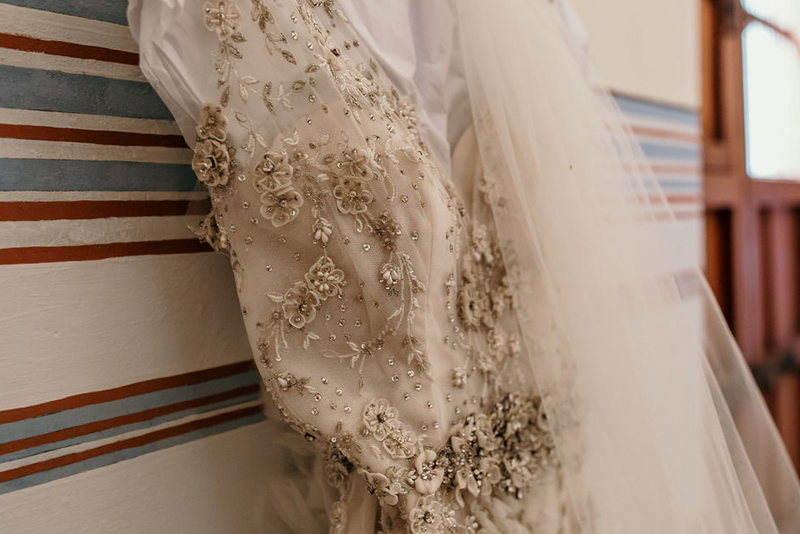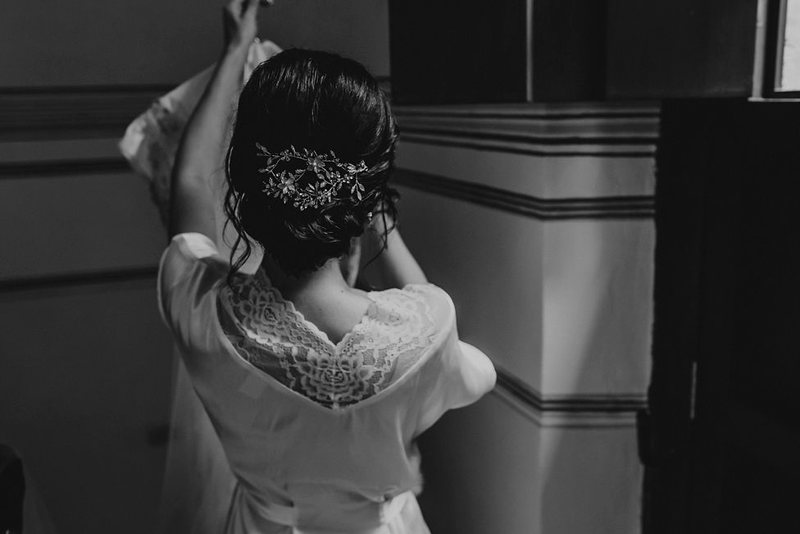 The moment they both looked at each other, the smile of both became intimate and unforgettable as they were about to start a great life together.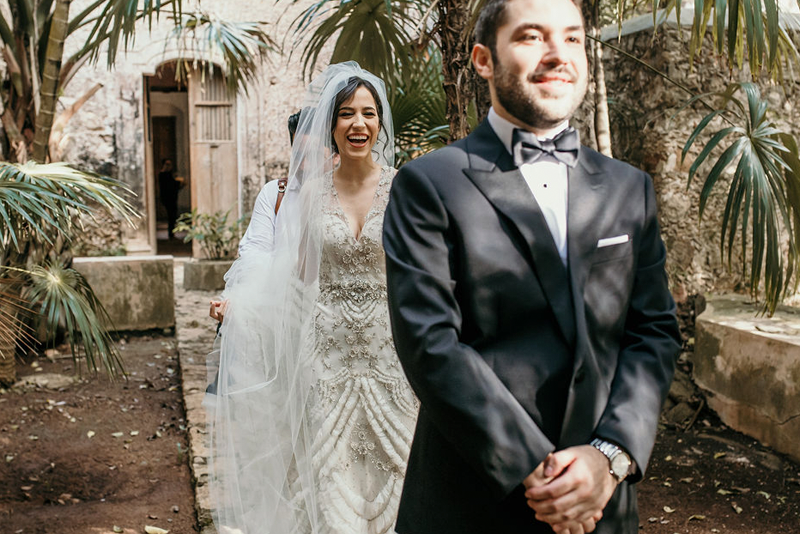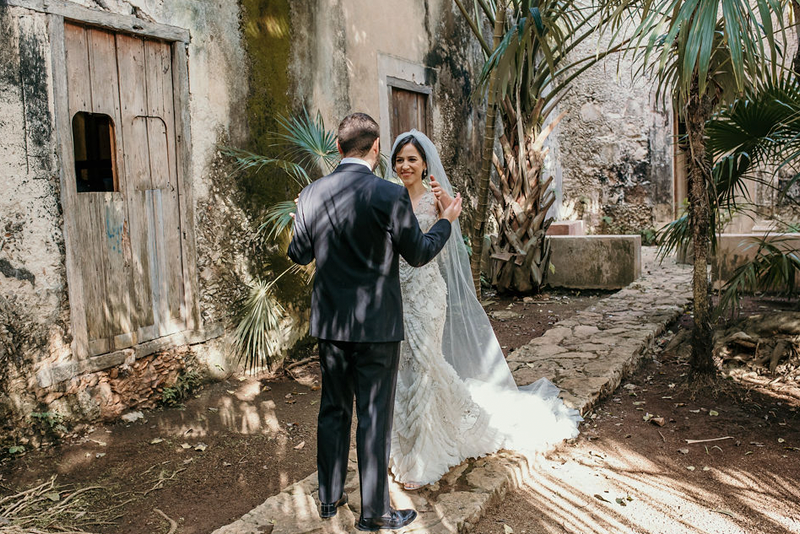 Memories for a lifetime 
The couple had a photo session in the different places that the hacienda offers, being a beautiful hacienda helped have unforgettable photos.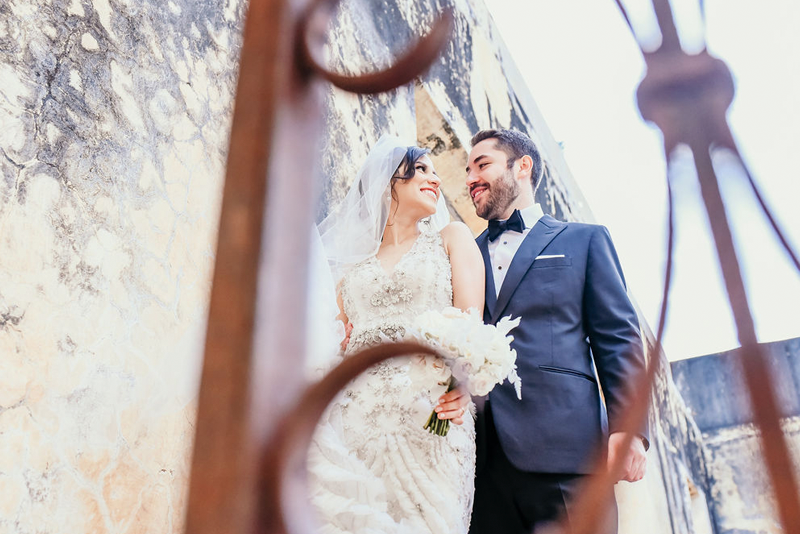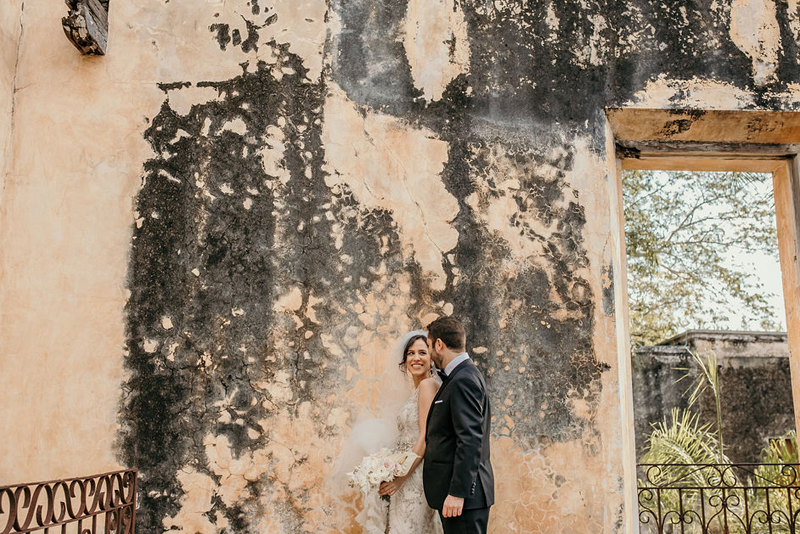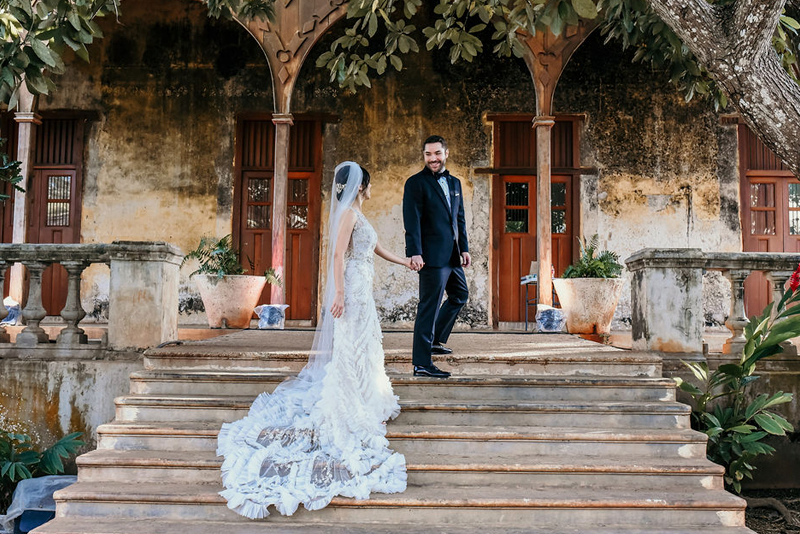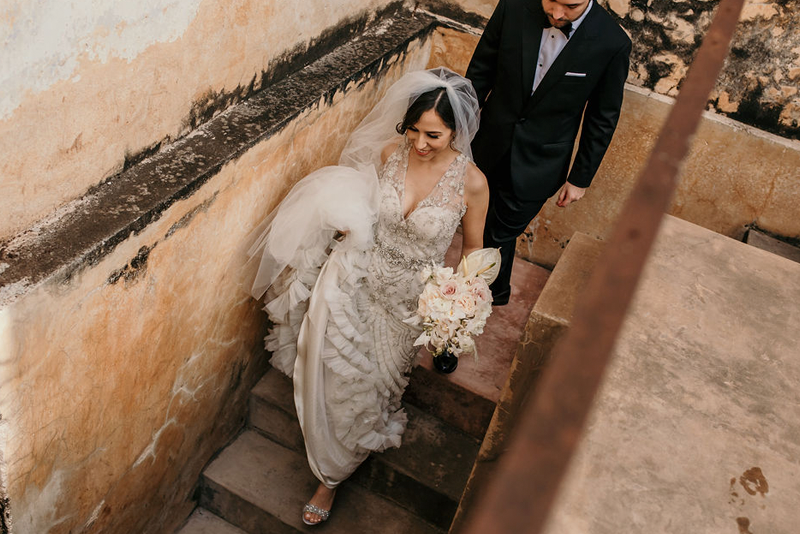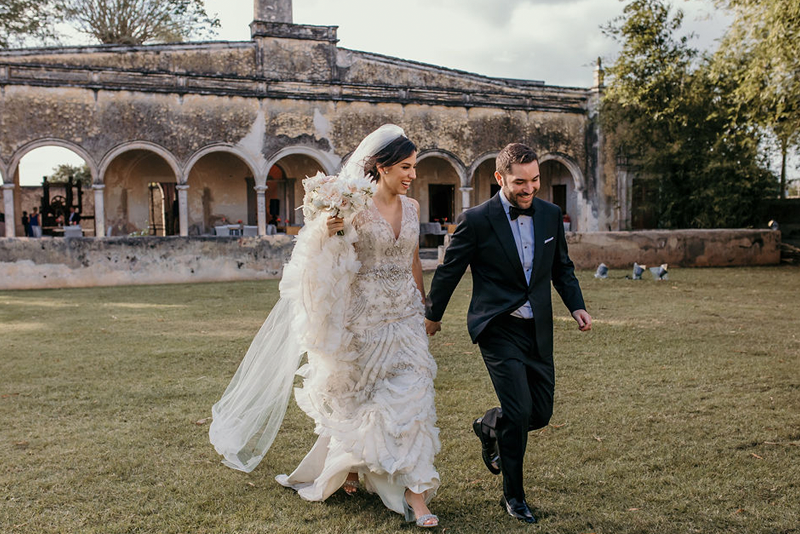 Then the closest family joined in for a photo session at the foot of the stairs of the main house and everyone enjoyed creating moments together that they would remember for a lifetime.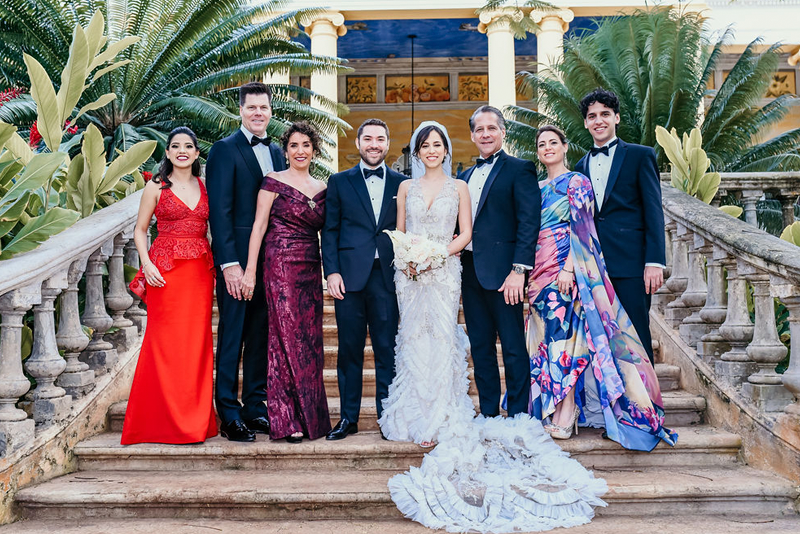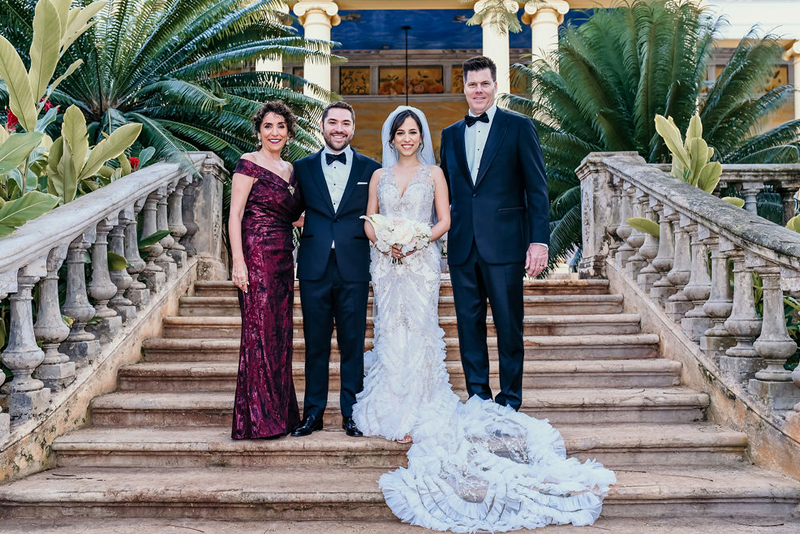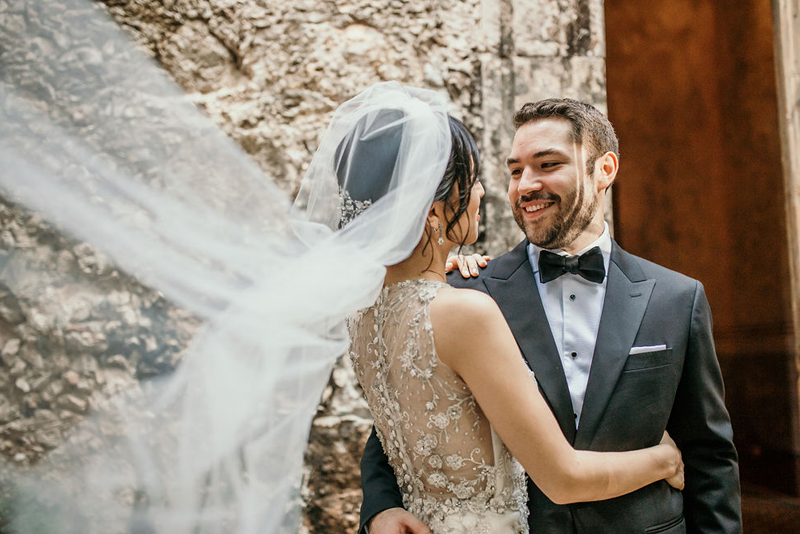 Do you want to know more about TIPS for your wedding in Yucatan?

We are YUCATANLOVE, Wedding Planners in Mérida

, ask us.
Photocredits: @cuartoazulwedding