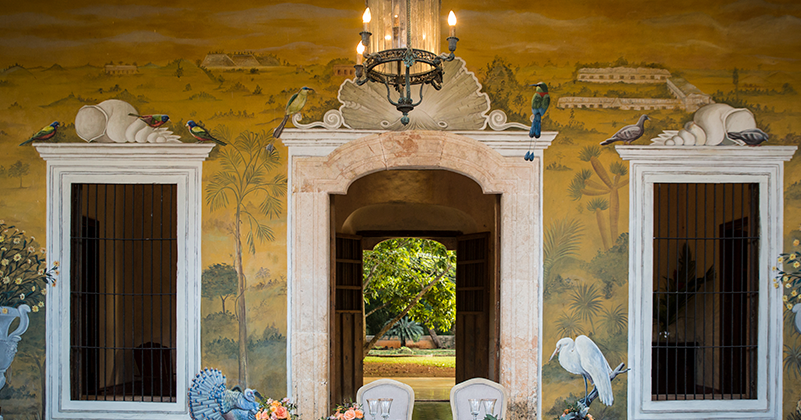 Ceremony Wedding at Hacienda Tekik de Regil 🏵️ Monica & Jorge
Hacienda Tekik de Regil, located 30 minutes from the city of Merida, became the perfect setting for Monica and Jorge's love story. This couple chose this beautiful hacienda from the end of the 16th century for its architectural beauty. 
Upon arriving at Tekik de Regil for the first time, no one could hide their amazement at the monumental grandeur of the main house, whose facade measures 70 meters and has an elegant and wide staircase that leads to the terrace.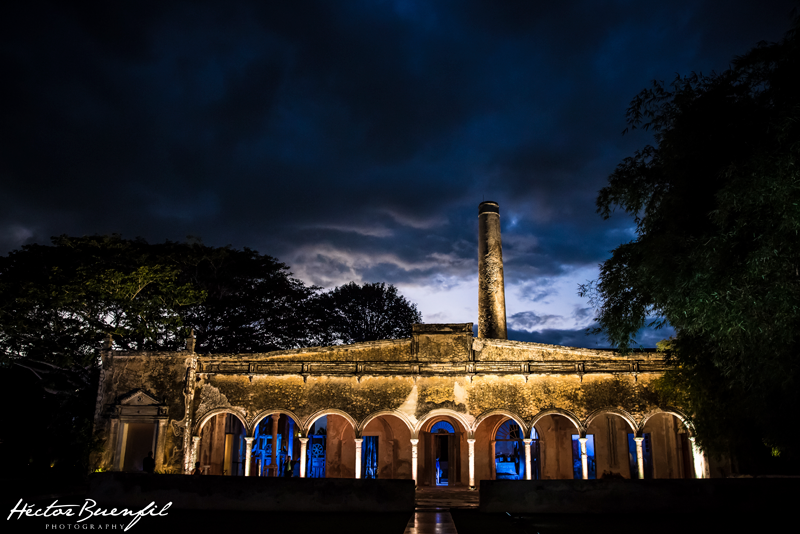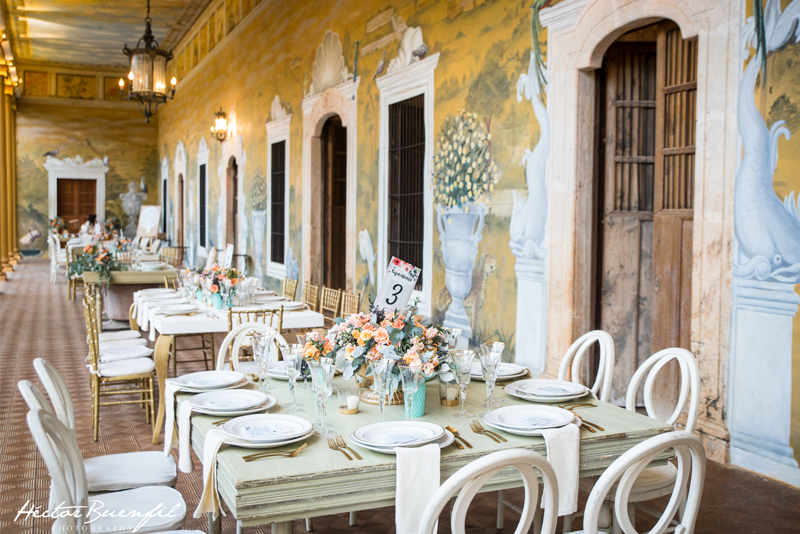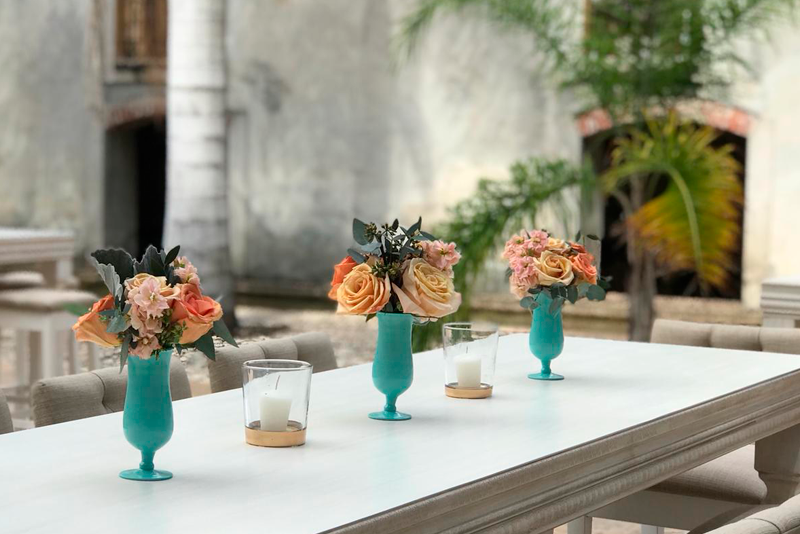 Emotional Ceremony Wedding 
Monica and Jorge chose to have their religious ceremony in the chapel of the hacienda, a church of great magnitude that boasts the classical elements of the Greco-Roman era and an elegant style. 
The guests began to arrive and the chapel was ready to receive them, adorned with flowers in fresh tones, welcoming all the attendees who upon arrival were led to the ceremony. 
Once everyone was in their places, the procession began to enter, led by the groom. At the end came the bride who excitedly met her future husband at the altar to receive the initial blessing from the priest.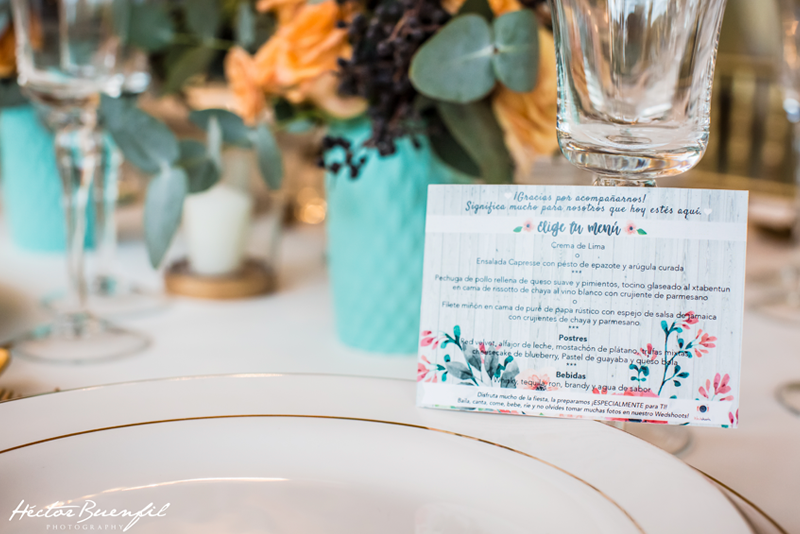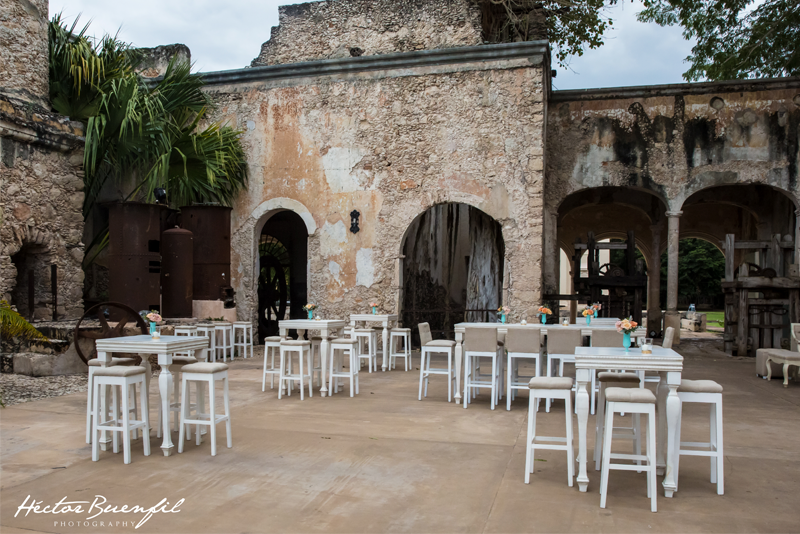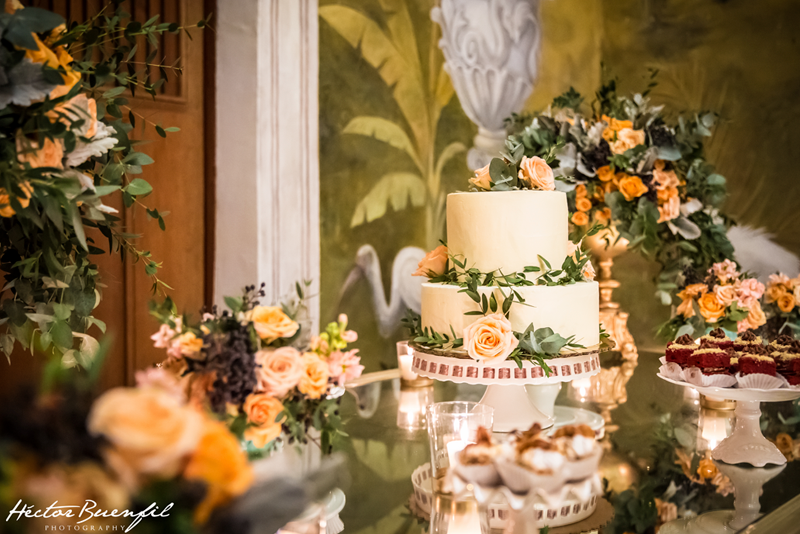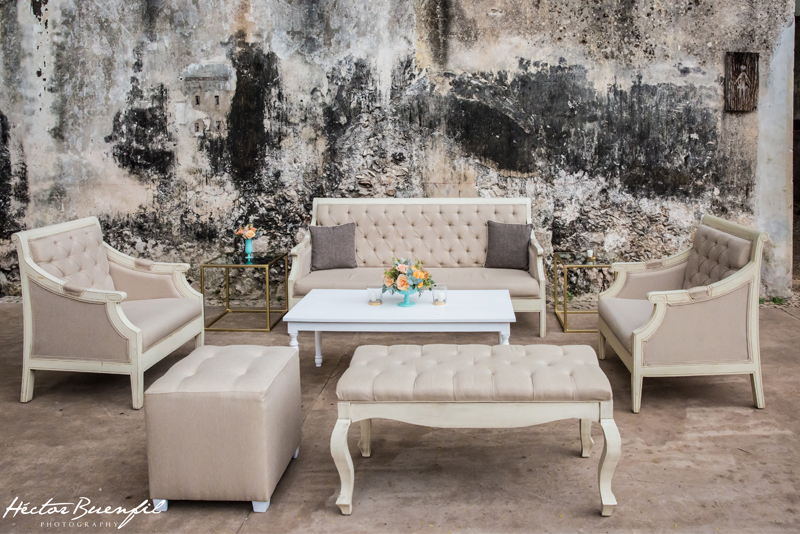 The ceremony was a very special celebration, full of unforgettable and emotional moments for both the bride and groom and for all the attendees who were happy to witness the union of Monica and Jorge. Being a religious ceremony, we could see the couple exchanging rings, arras and being blessed by joining them with the ribbon.
At the end of the celebration, the newlyweds left through the main aisle of the chapel to be congratulated by their loved ones who, amidst applause and hugs, celebrated the new union that now had God's blessing.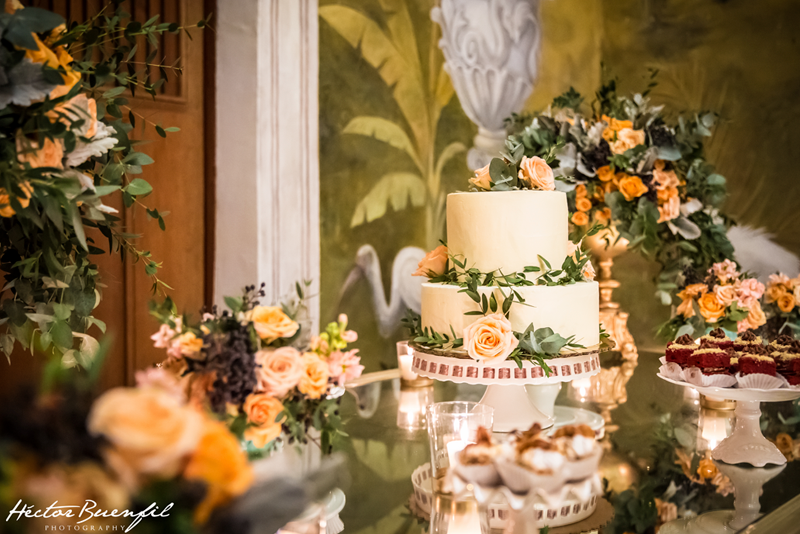 Do you want to know more about TIPS for your wedding in Yucatan?

We are YUCATANLOVE, Wedding Planners in Mérida

, ask us.
Photo credits: @hectorbuenfilphotography