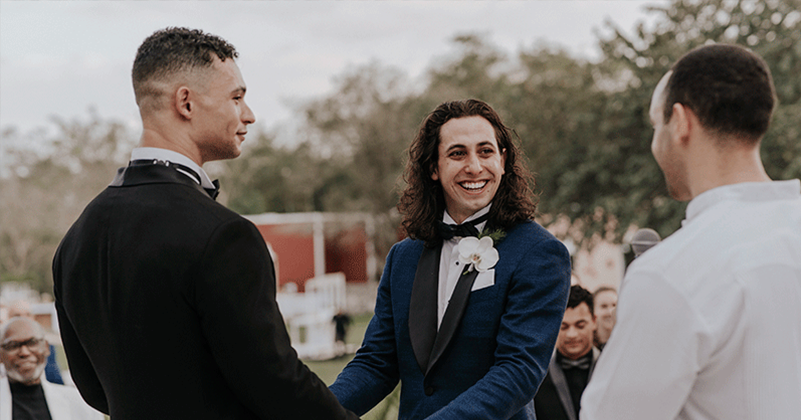 Wedding Ceremony at Chablé Resort 🌈 Arturo & Rob
It was time for the ceremony, all the guests staying at the resort and those who were transferred from Mérida by private transportation were greeted by a beverage station where they enjoyed a mimosa or a chilled natural coconut marked with the couple's initials. 
A ceremony full of magic
After the welcome drink station, a hallway led everyone to the ceremony area. Where, in front of one of Chable's most iconic gates, dozens of golden u-shaped chairs waited for attendees. 
Once everyone had taken their place, the couple, who were waiting in one of the hacienda's buildings began to walk down the large white aisle. At all times we could the happiness that overwhelmed them, they couldn't hide the smiles on their faces.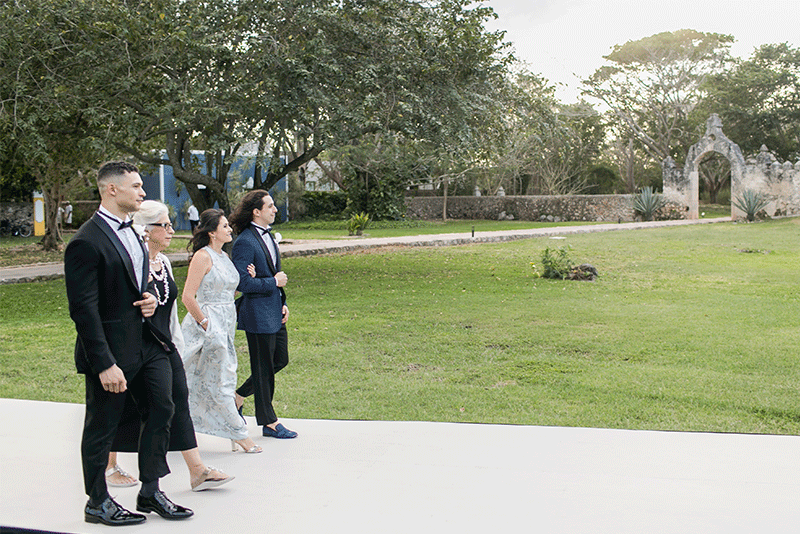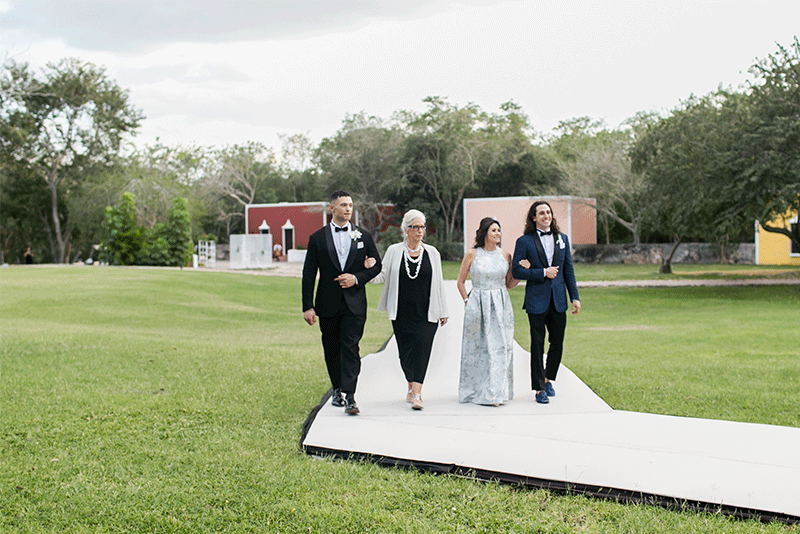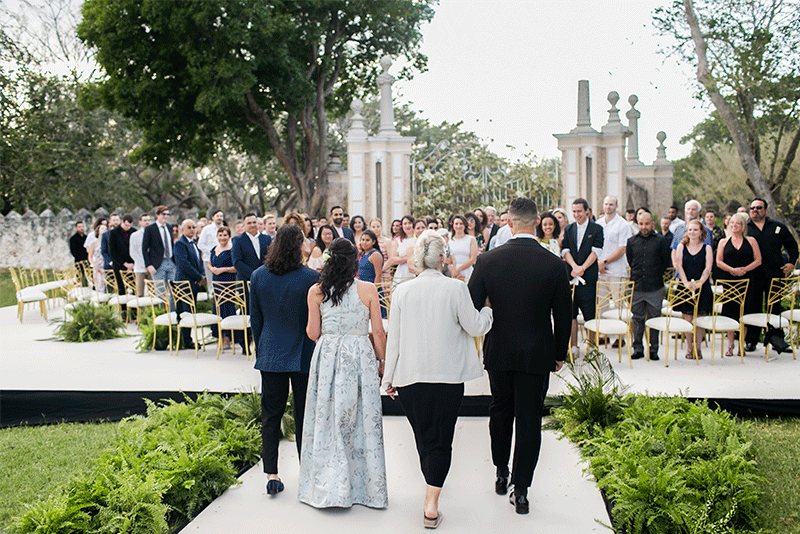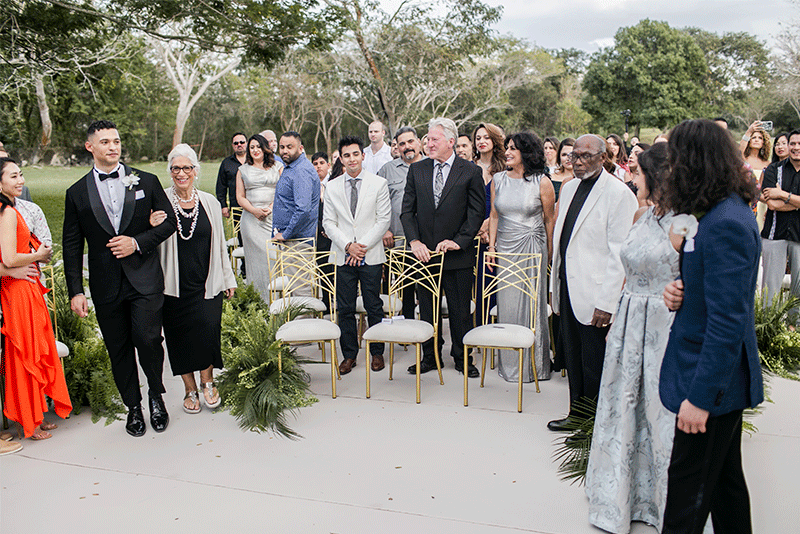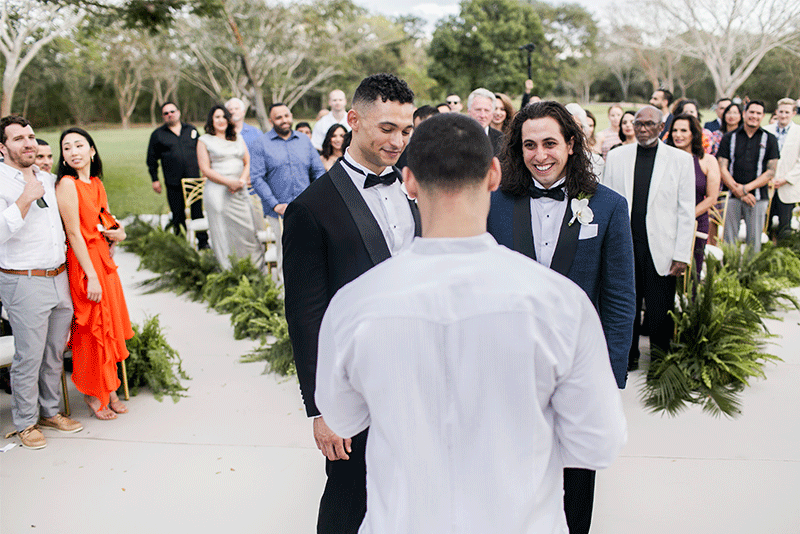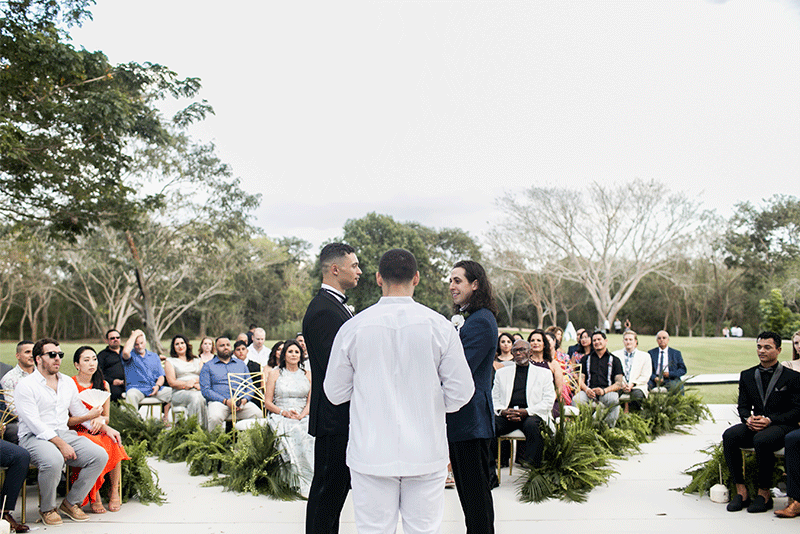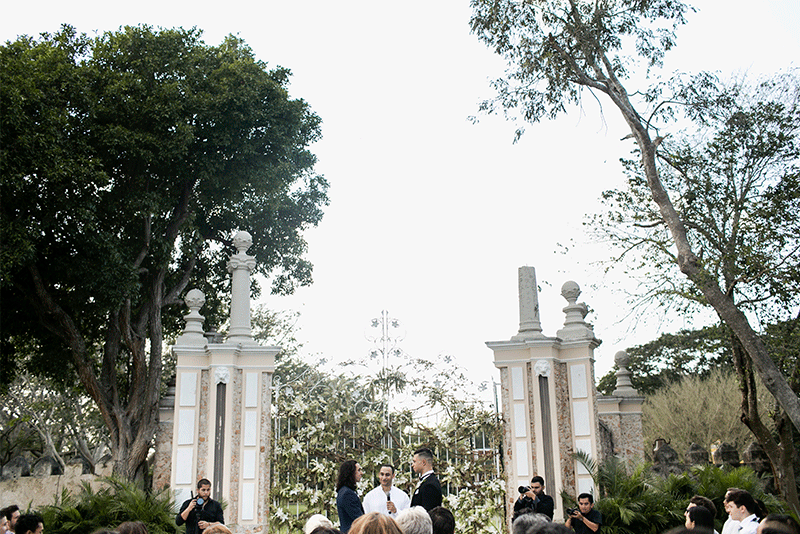 The ceremony was brief but full of feelings, Rob's brother was in charge of conducting it, and he managed to bring a couple of tears not only to the couple but also to the attendees. The couple exchanged vows and with a kiss at the end, the proclamation of their love was settled.
When the ceremony gates were opened to invite everyone to the cocktail,  the couple was the first to be greeted by high tables in white and gold tones that awaited the rest of the attendees.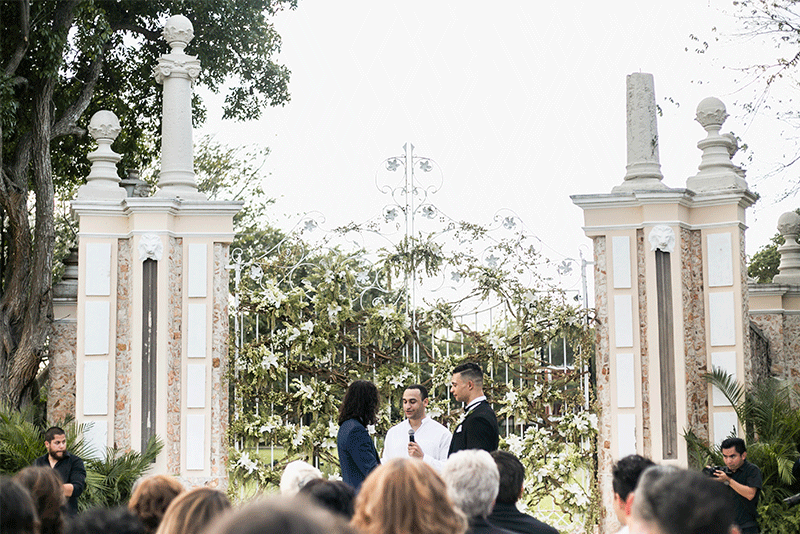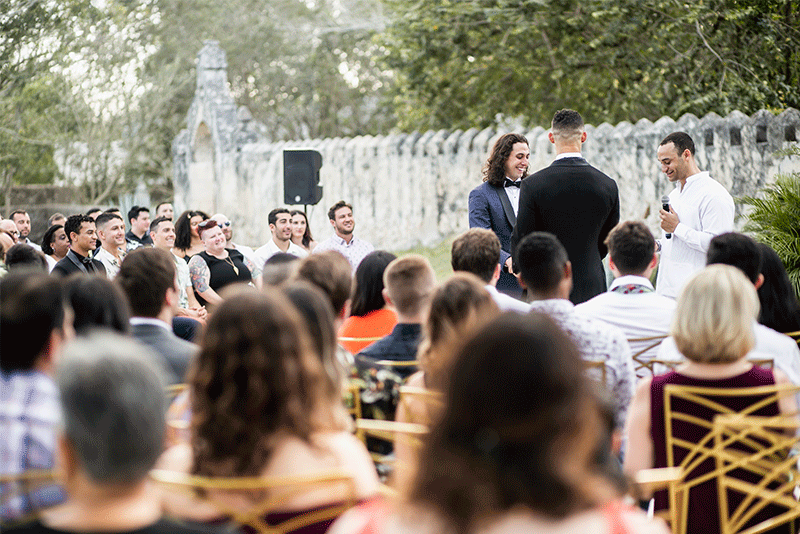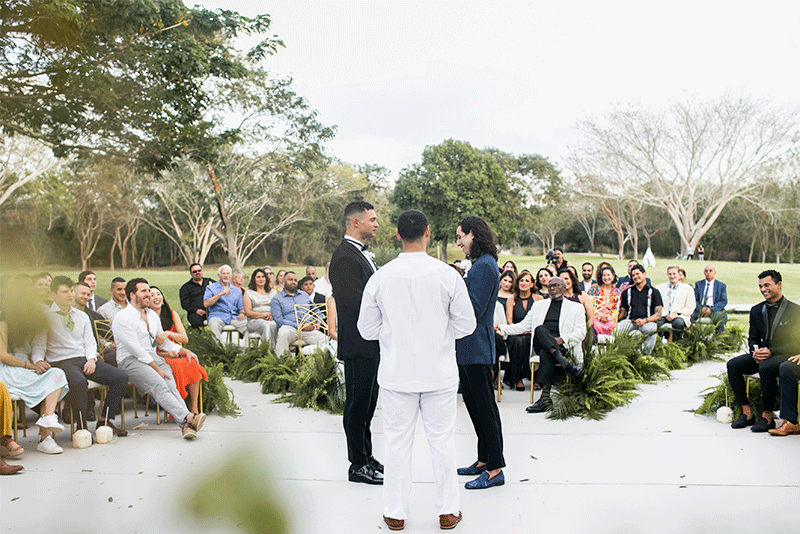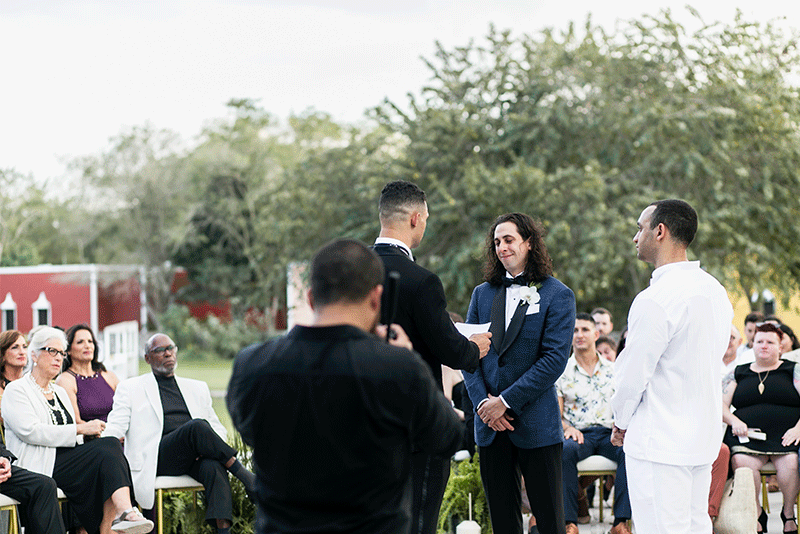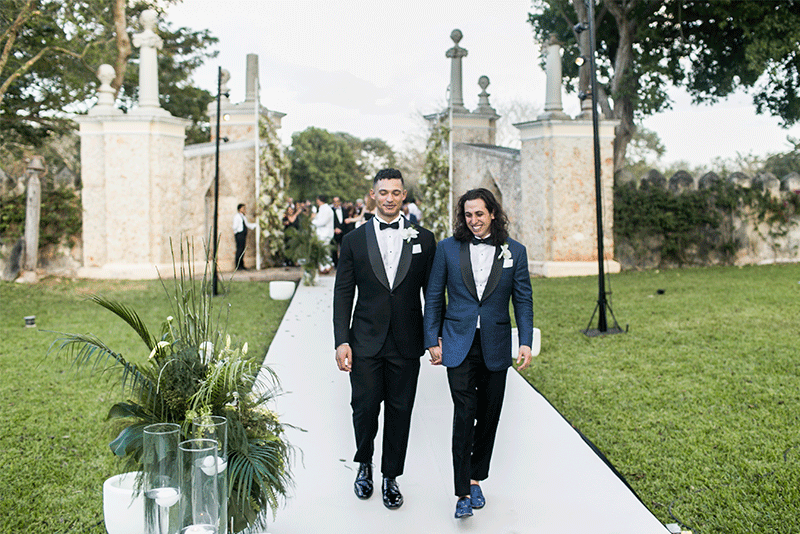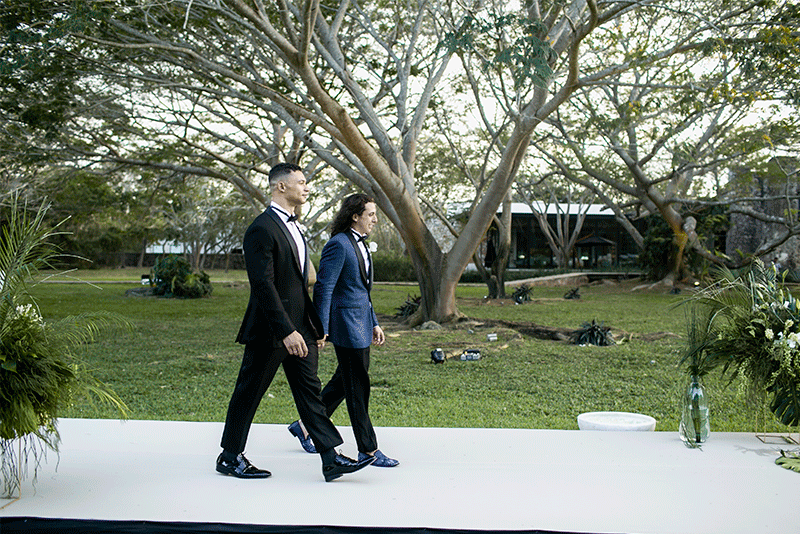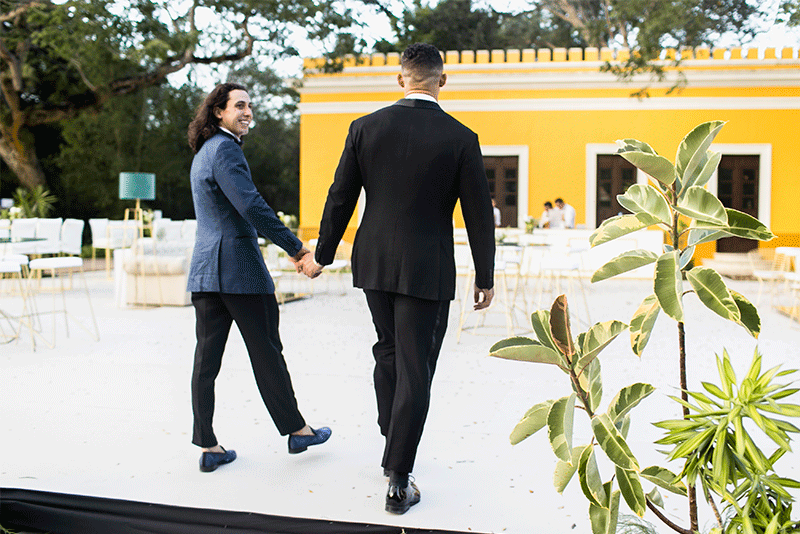 Do you want to know more about TIPS for your wedding in Yucatan?

We are YUCATANLOVE, Wedding Planners in Mérida

, ask us.
Photocredits: guscortesfoto.