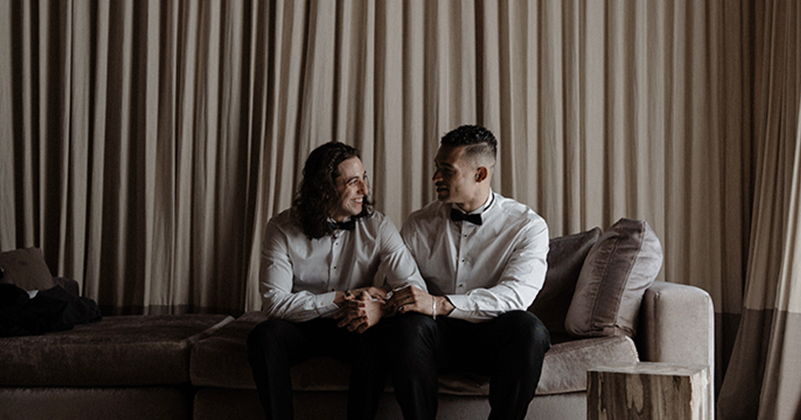 Getting Ready at Chablé Resort 🌈 Arturo & Rob
Arturo and Rob fell in love with one of the most luxurious resorts in Yucatán: Hacienda Chablé. They arrived a few days earlier to Yucatan and immediately settled in Chablé Resort so they could enjoy all the exclusivity and perks that the Hacienda had to offer. 
Sophistication to celebrate love
The day before the wedding all the family and close friends arrived at the resort to stay there and wait for the big event. Meanwhile, those guests who did not stay at this eccentric place stayed at a 5-star hotel in downtown Merida, where they could enjoy Meridian life and get to know historical places that were scattered all over downtown. 
The morning of the wedding, Arturo and Rob prepared themselves by relaxing early in the morning with a couple's massage. Afterward, they toured the hotel until they arrived at their presidential suite where they started to get ready.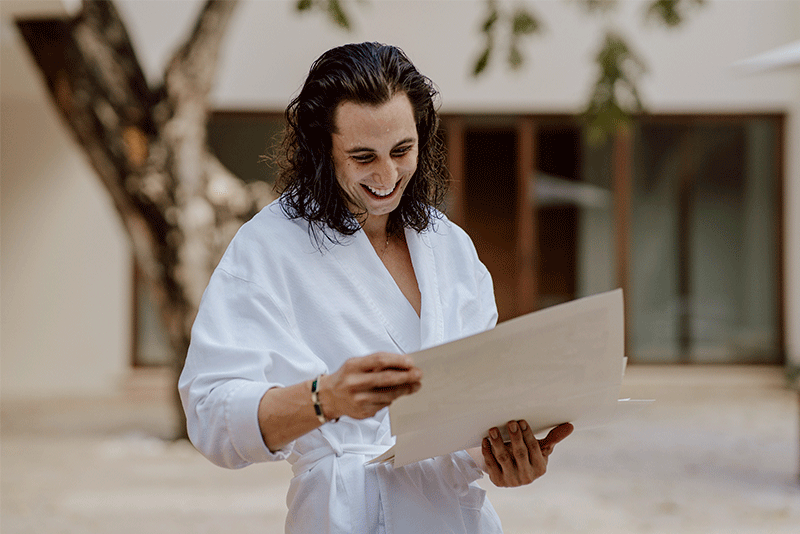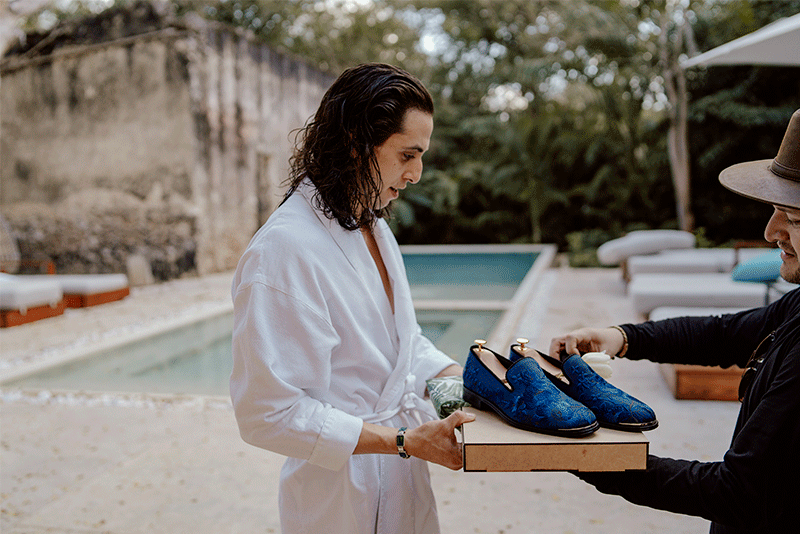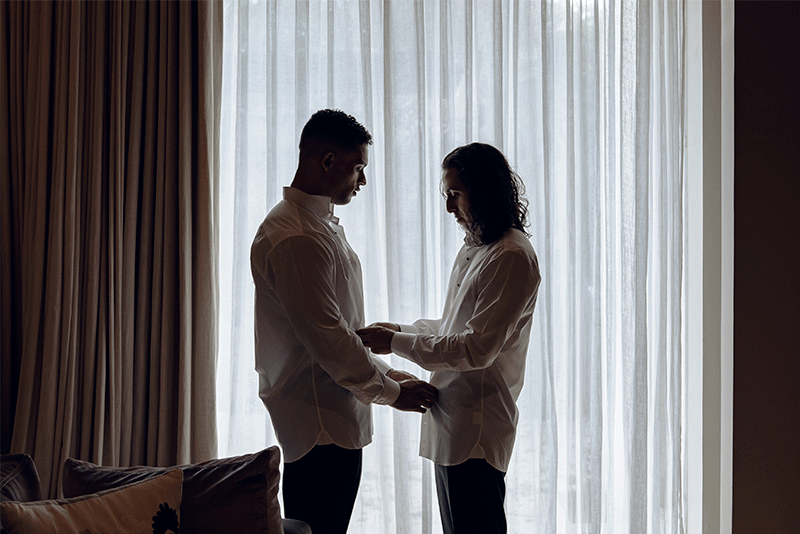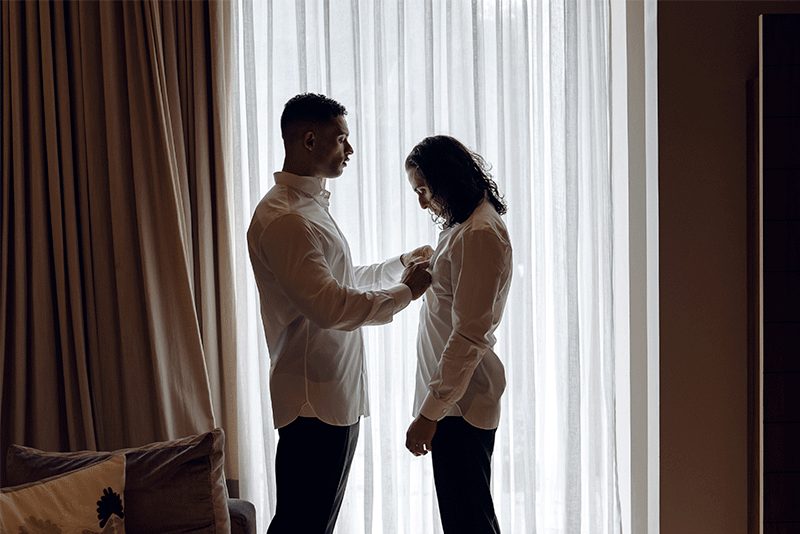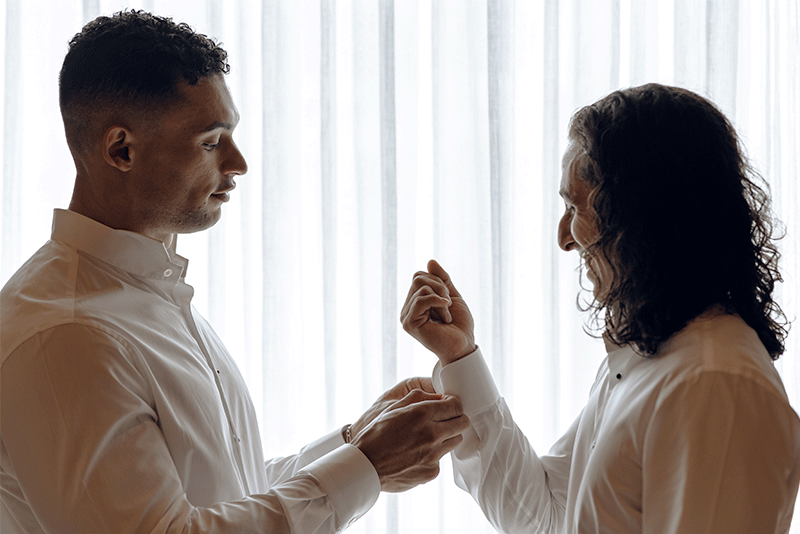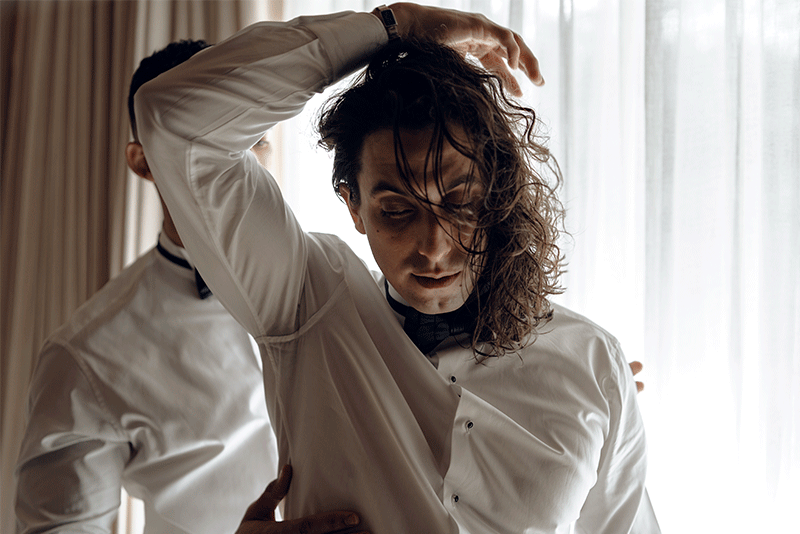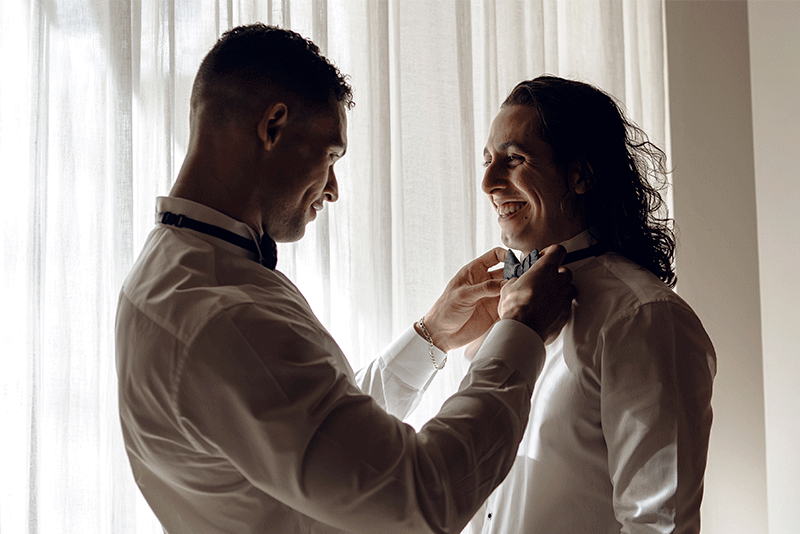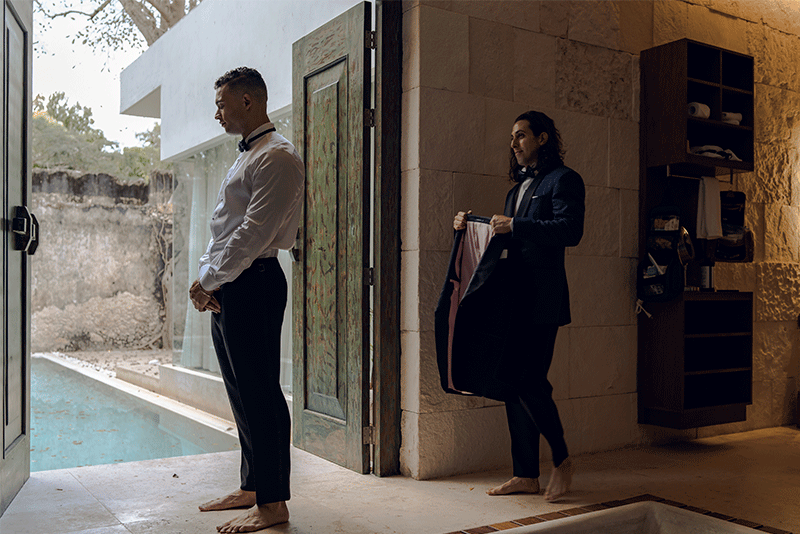 Once at their suite, they helped each other to get dressed, enjoying their intimacy and time together. Arturo decided to wear a navy blue suit with black details and black pants. He also chose a blue bow that simulated bird feathers, definitively the perfect element to combine with his blue shoes. 
Rob, on the other hand, wore a black tuxedo with a white shirt and a black bow tie that also simulated bird feathers. They both looked amazing and were ready to say their vows.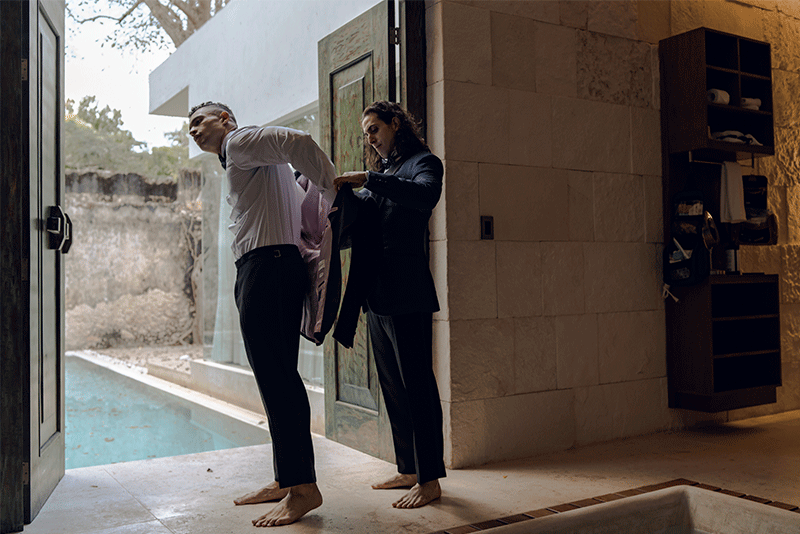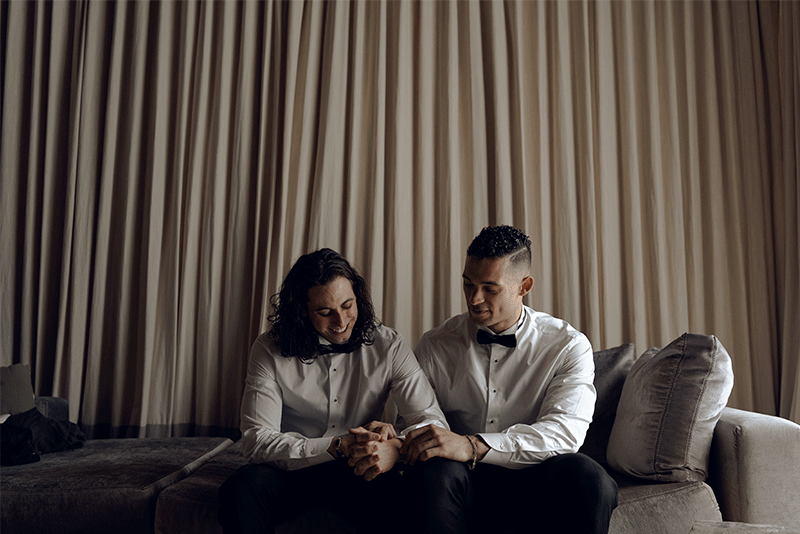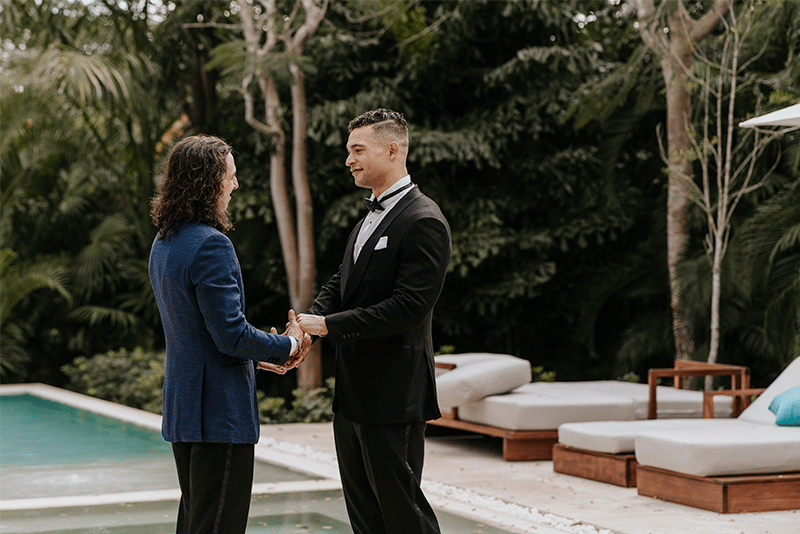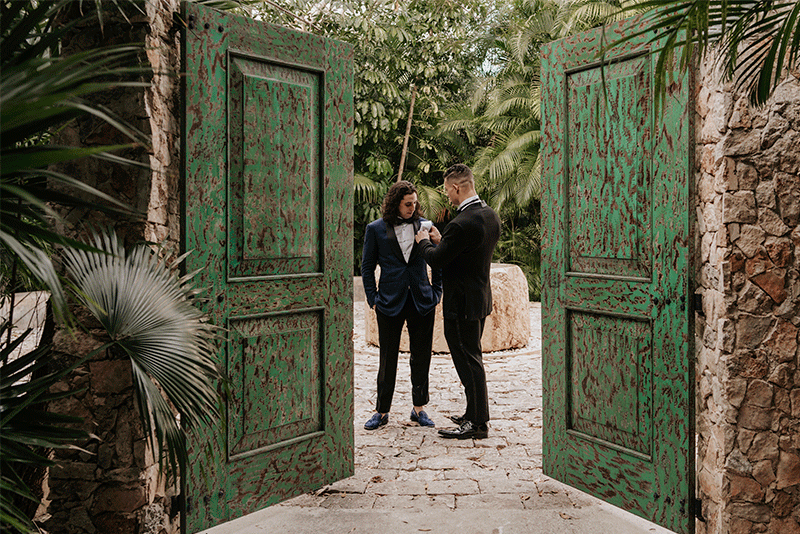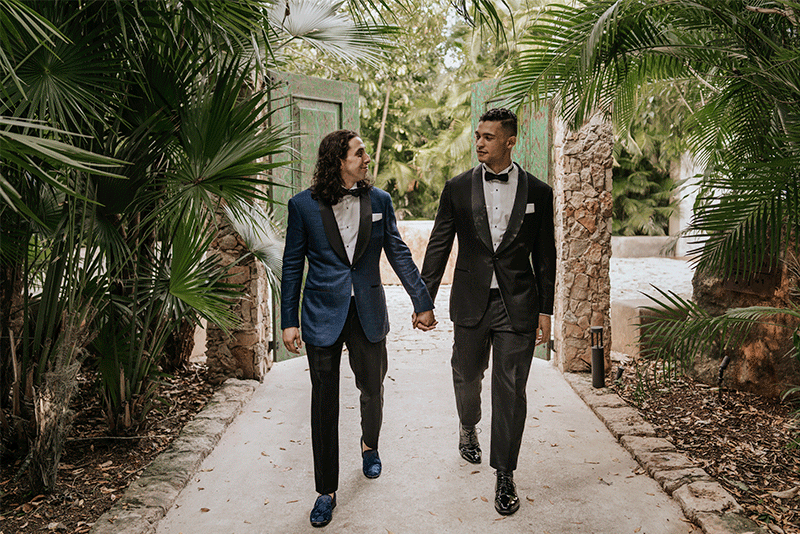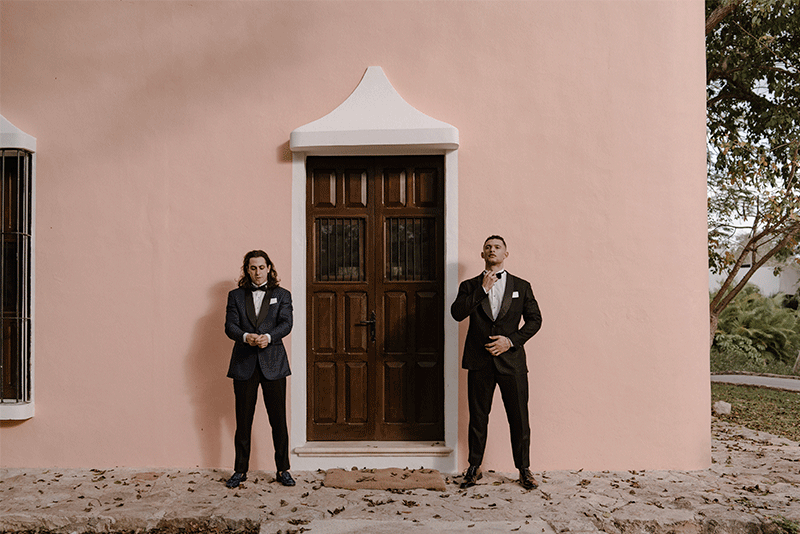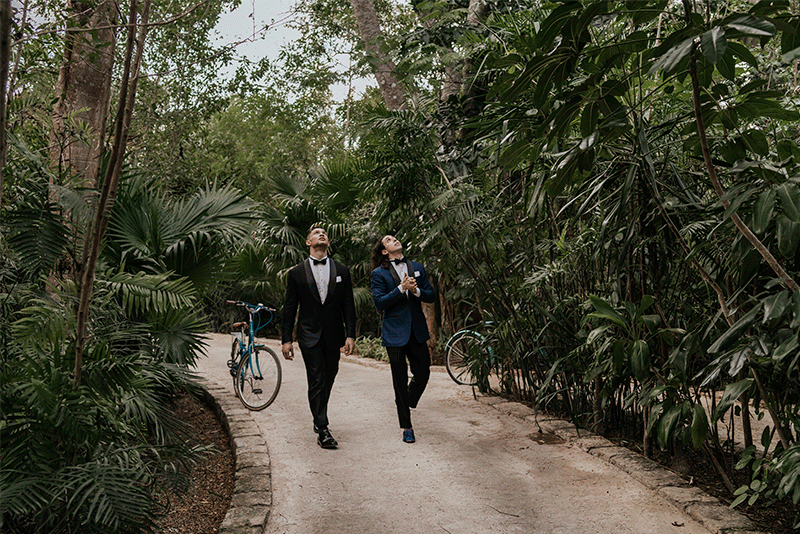 Do you want to know more about TIPS for your wedding in Yucatan?

We are YUCATANLOVE, Wedding Planners in Mérida

, ask us.
Photocredits: guscortesfoto.