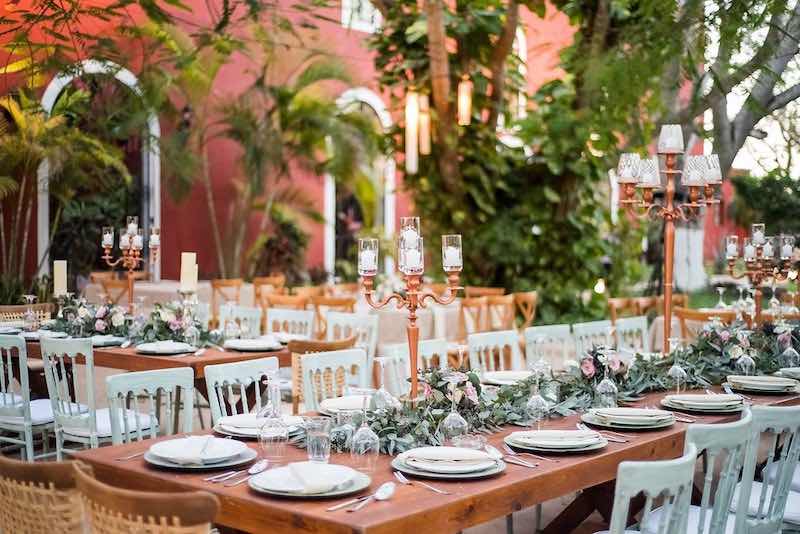 💖 Original wedding? Make it happen with a Wedding Planner in Mérida
Far from being an expense, a Wedding Planner is the best investment you can make for your wedding and choosing one is a great task. In addition to helping you achieve an original wedding, it will keep you away from common mistakes, so that on that day everything will be as you have planned. In this article we will give you ideas to achieve originality in several important aspects of your wedding and we will tell you how a creative Wedding Planner can help you in each one.

Achieving an unconventional wedding is not so difficult, you just need to give a personal touch to the most important details to cause surprise in all your guests.
Style and type of wedding…
If you choose a particular style for your wedding, whether it is Mexican chic, elegant or natural with a hipster style, everything will be easier, you will have clarity when making choices. Think about who you are as a couple and how you could show your personality. Actor Aaron Paul and his bride Lauren chose to make their wedding a 1920's Parisian carnival. Guests enjoyed entertainment with mimes and stilt walkers, plus an atmosphere filled with long pearl necklaces and "La vie en rose".
The choice of style will determine other things, such as the type of ceremony they would like to have. One way to have an original wedding is to reproduce some ancestral ritual, such as a Mayan ceremony. You can also make an unforgettable entrance like Solange Knowles and Alan Ferguson who entered their wedding on a pair of white bicycles.
The most common mistake people make is not choosing a style or defining the type of ceremony they want to have from the beginning. It may be that because of the excitement they do not decide on a single idea and think it is better to make a mixture of many things, in the end this will only make the party difficult to carry out and will increase the expense. A Wedding Planner will know how to guide you to define your style, as well as discard some ideas to stick to one style. As an expert, he/she will know how to materialize your ideas so that you have the wedding you want, but well organized.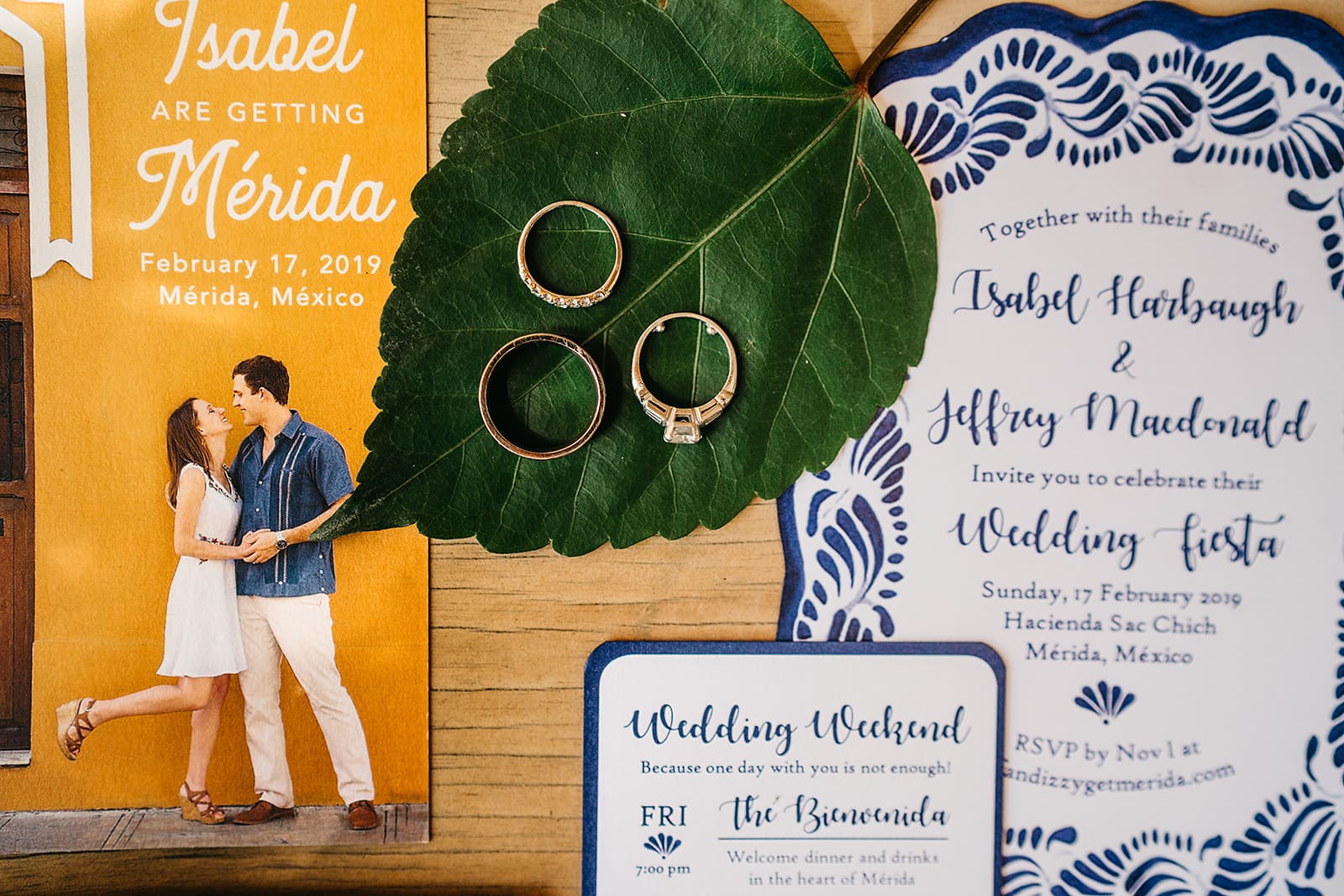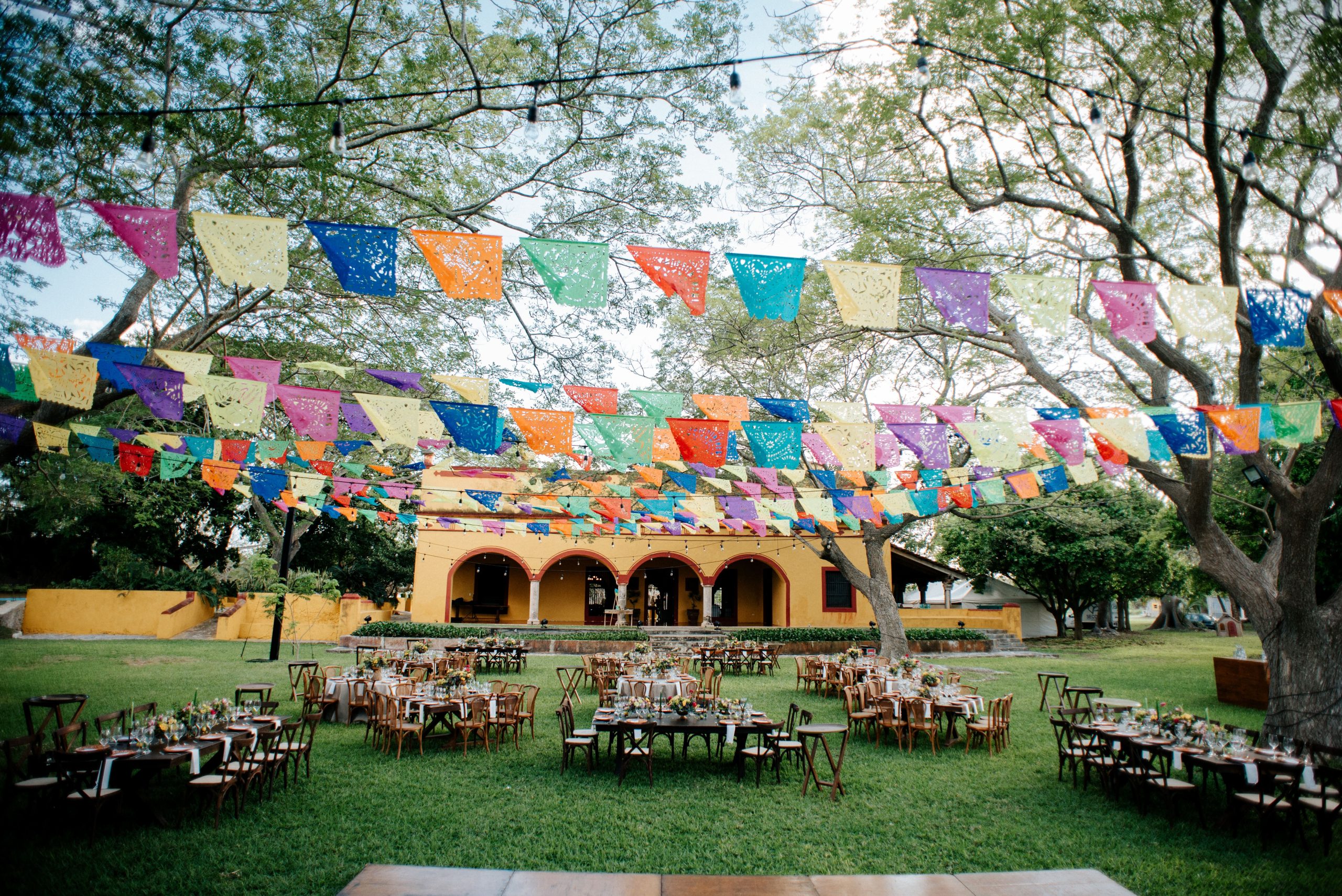 Budget and expenses
Look for a place that offers many advantages and take advantage of them. To be original, it is enough to know how to make the right choice from the beginning. If you have your wedding in a spectacular garden, a Hacienda with a fascinating structure, or even an unexpected place like a cenote, you won't need to spend too much on decoration, and your guests will be amazed from the moment they enter. Some venues have their own suppliers and offer certain packages, so don't overlook this option, you could save on this and spend a little more on something else. Another way to be original and stay within your budget is to buy local, even the wedding dress. Dare to get to know local designers and choose a national outfit.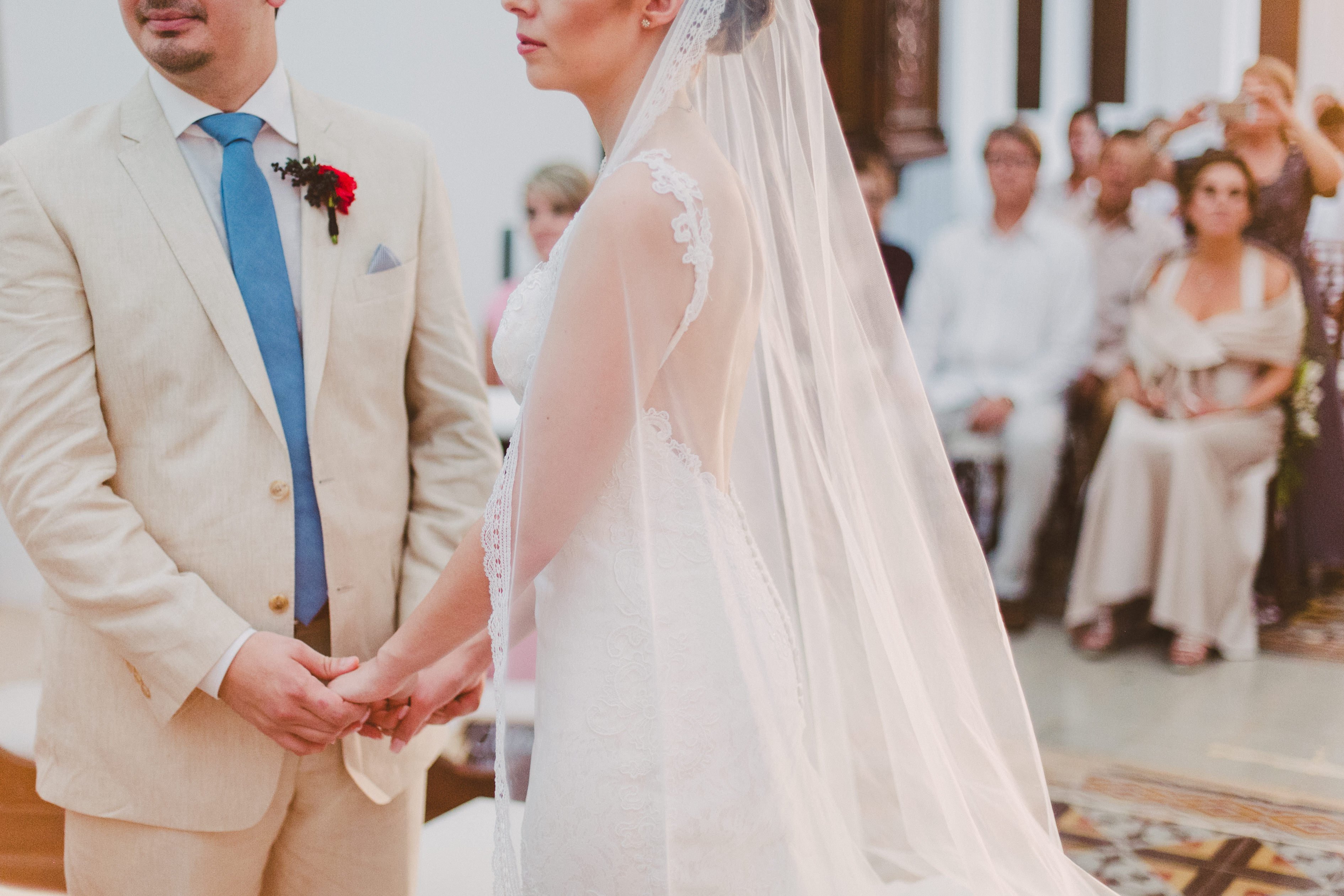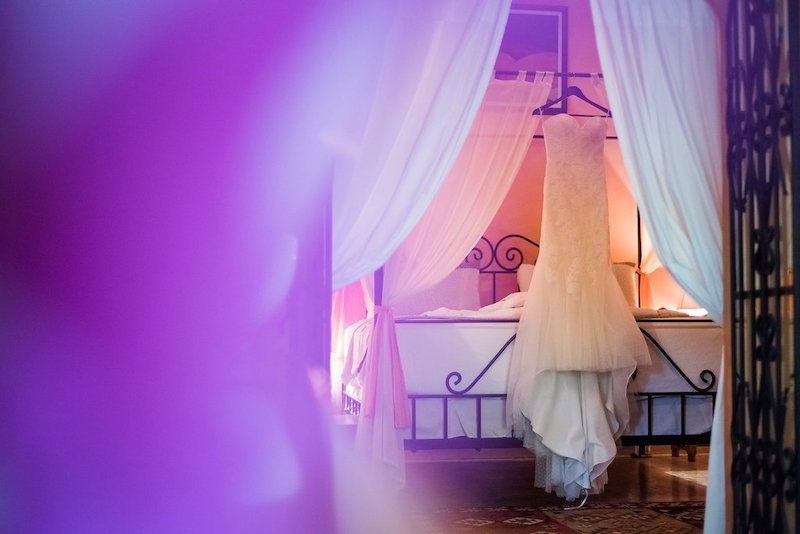 One of the most common mistakes is not setting a budget before you start planning, expenses quickly get out of control and you will end up paying for unnecessary or more expensive things. A destination Wedding Planner will prevent this from happening, no matter what crazy idea you have, he will help you adjust it and keep the party within your budget. He/she can also give you some tips on venues and suppliers so you can save money as well.
Season of the year
The most common is to get married in high season, so one way to be original without much effort -and saving money- is to get married in low season. The ideal months for this are December, January and February. Winter weddings can be spectacular, the environment lends itself to create a romantic atmosphere with candles or lights and you can always give your guests a blanket for the cold, perfect and unexpected surprise!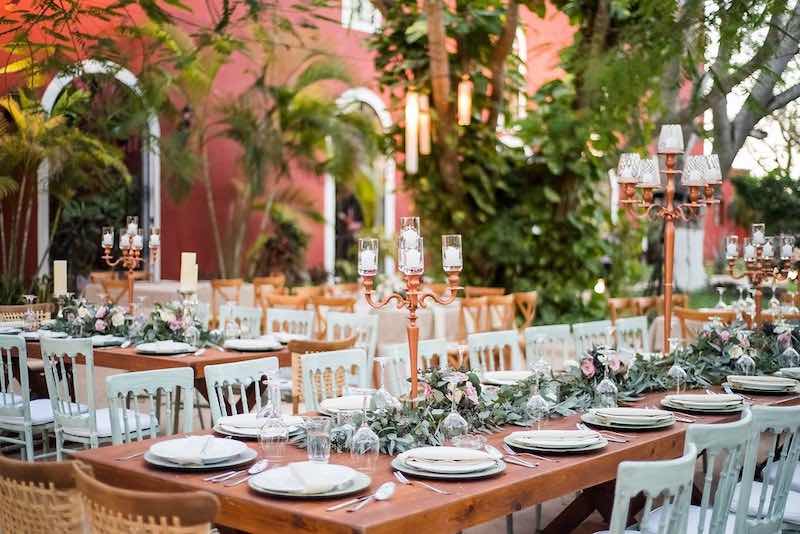 Another common mistake when choosing the season for your wedding is not considering the season. Think that if you choose a busy venue in a high season, you may not find the date you want available or you may have to pay a higher price for everything. If you consult your date with a Wedding Planner, he/she will be able to offer you solutions and give you advice on the best venues and vendors according to the season.
Banquet
Everything at your wedding is about you as a couple, so put your personality into every detail. You don't have to offer something gourmet if you're not, or meat dishes if you're a vegetarian. Natalie Portman offered macarons instead of cake at her wedding, since her fiancé is French; while Anne Hathaway surprised with mini veggie burgers and macaroni and cheese, because both she and her husband follow this philosophy of not eating meat.
When choosing the banquet one of the common mistakes is to leave it almost at the end, which can cause it not to be ready on time or not to be what you expected. A Wedding Planner will guide you with quality suppliers to test the menu, will be able to give you advice on possible mistakes in your choice and will help you choose the right amount.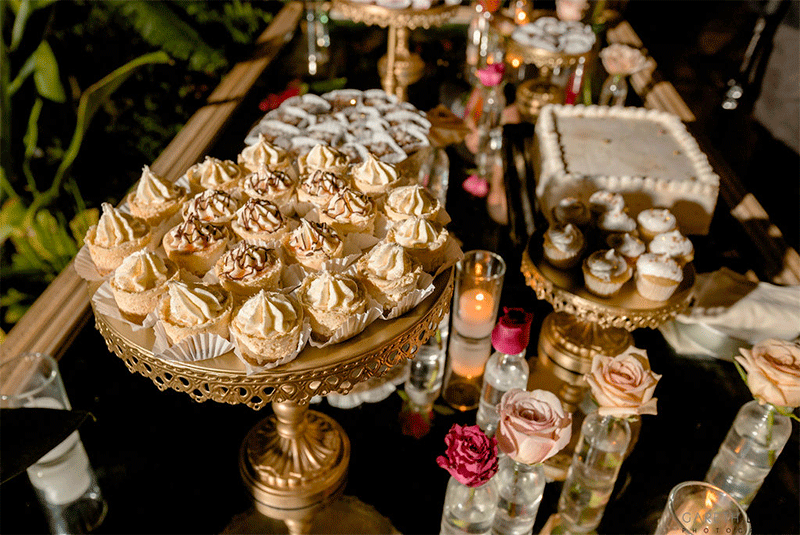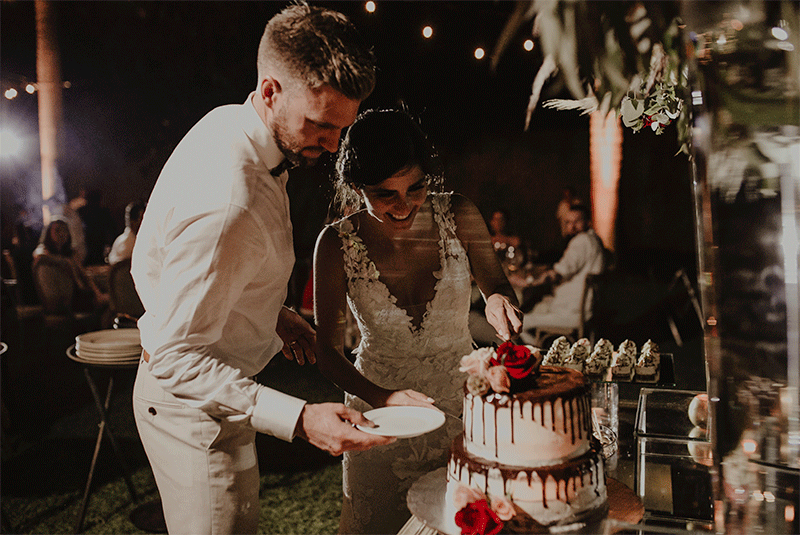 The job of a Wedding Planner is to give you advice, resolve any setbacks and help you throughout the process, as well as keep track of payments and services so you don't go over budget. You can have a wedding as original as you want, but do not forget to rely on a Wedding Planner, he will do the impossible because your day will be pure happiness and will keep you away from common mistakes.
Do you want to know more about TIPS for your wedding in Yucatan?

We are YUCATANLOVE, Wedding Planners in Mérida

, ask us.