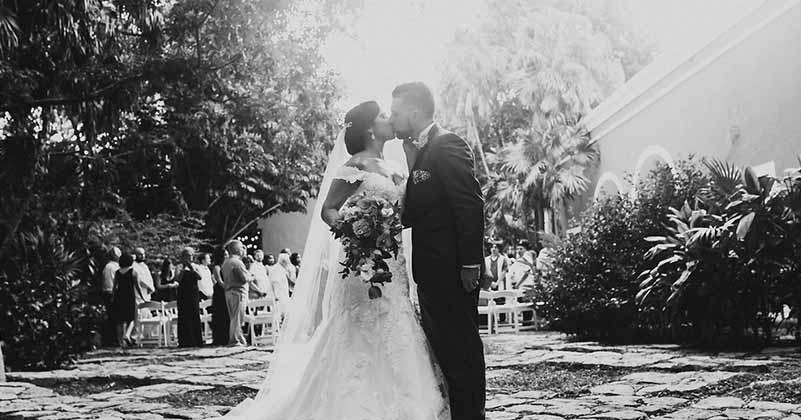 Ceremony at Hacienda San José Cholul 🌼 Vanessa & Jordan
Vanessa and Jordan chose Yucatan as their wedding location. Accompanied by their family and friends they traveled from different places in the United States to be able to live this unforgettable moment. 
Symbolic ceremony with many colors
The ceremony took place at the doors of the Hacienda's chapel. The floral arch filled with touches of red, yellow, and giant succulents, welcomed more than 50 guests who traveled for hours to be able to share this moment with the couple. Those guests who didn't stay at the hacienda were able to enjoy a beautiful stay at a hotel in downtown Merida where they were given the opportunity to get to know the beautiful state capital.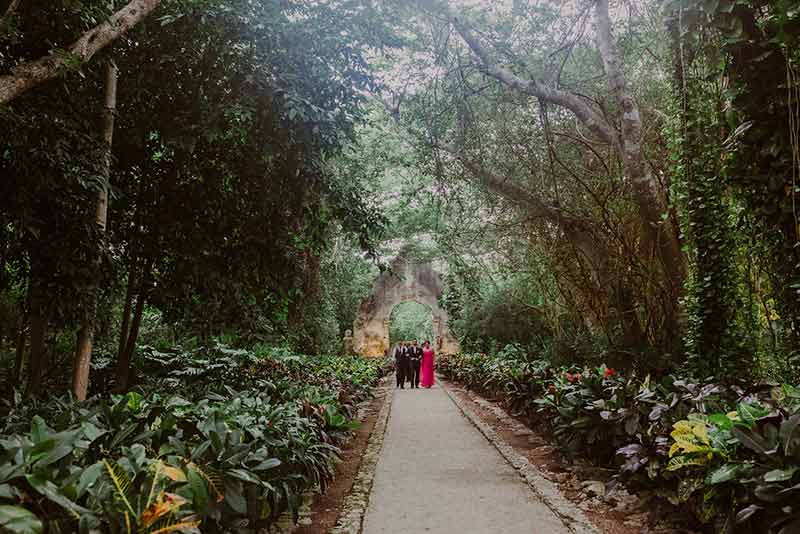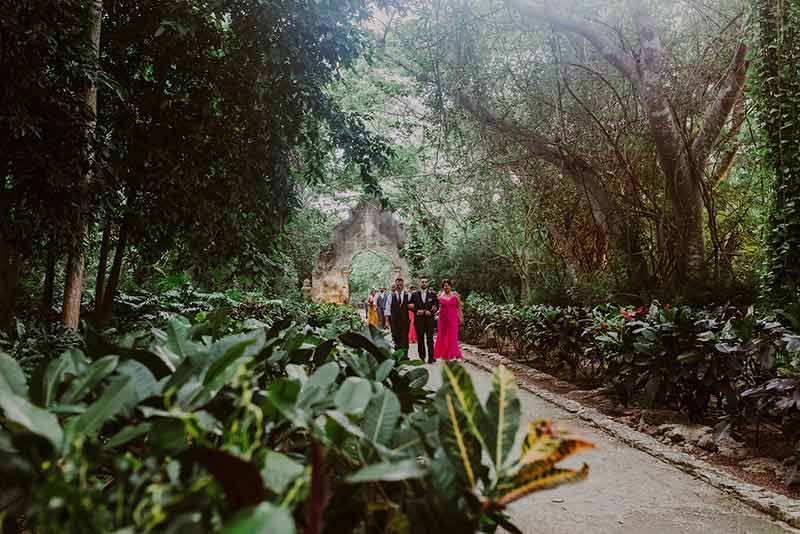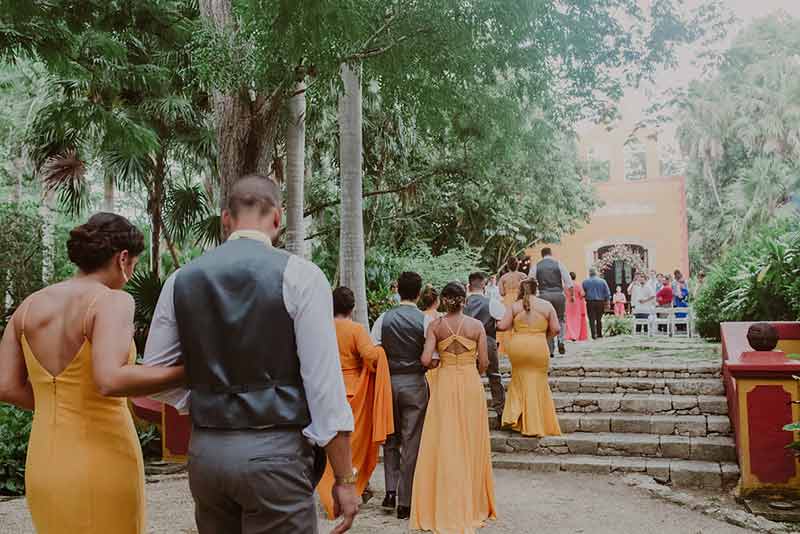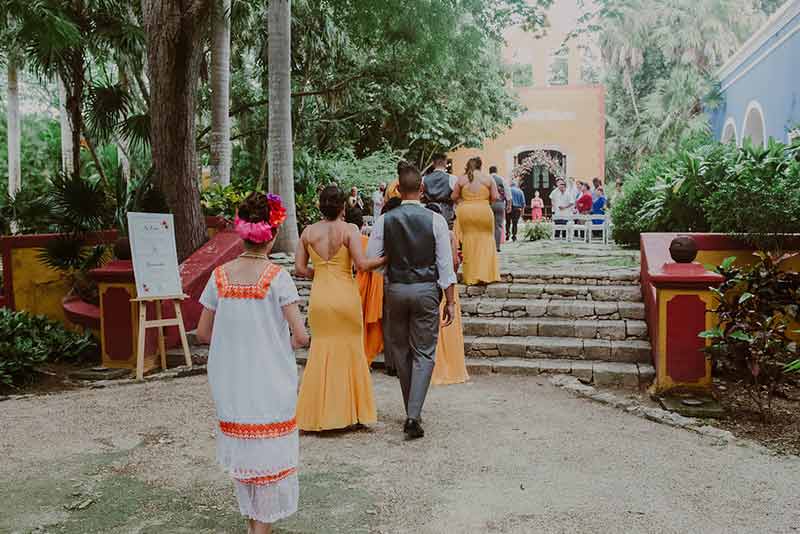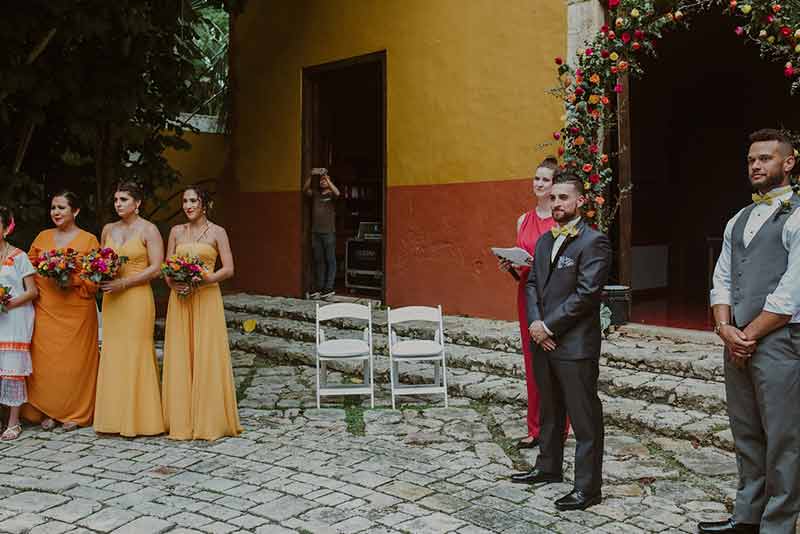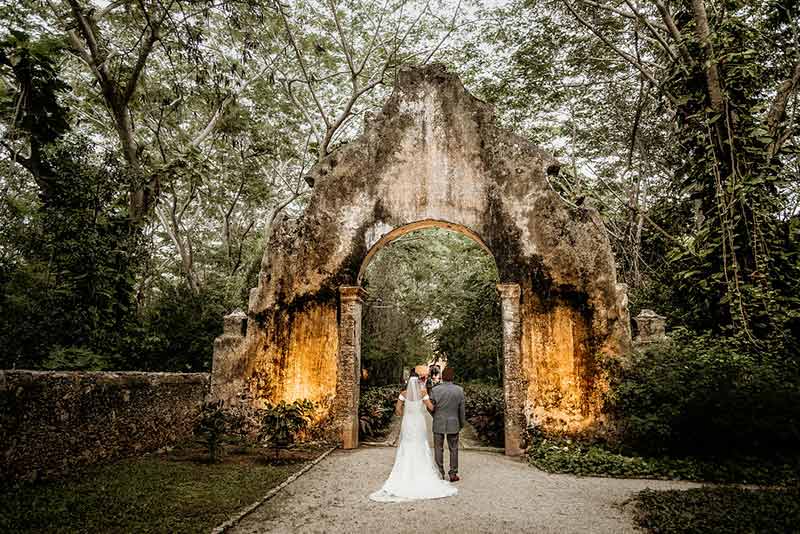 Vanessa & Jordan decided to have a symbolic ceremony at the door of the chapel of the hacienda. The ceremony was given by a friend of the couple, who is a minister in the United States.  
Jordan, on his mother's arm, was the first to appear through that beautiful arch that framed the entrance of the hacienda. The bridesmaids and best men escorted him to make way for Vanessa, together with her father, she walked down the aisle until arriving at the altar, where Jordan was anxiously waiting for her.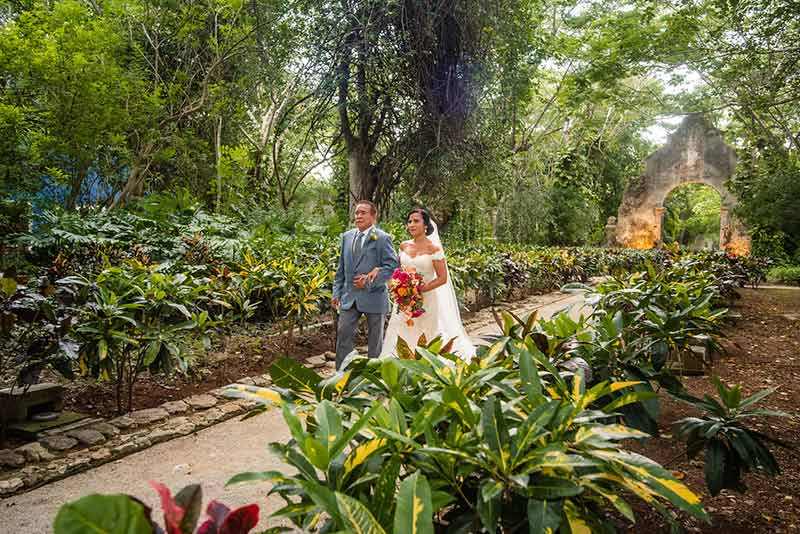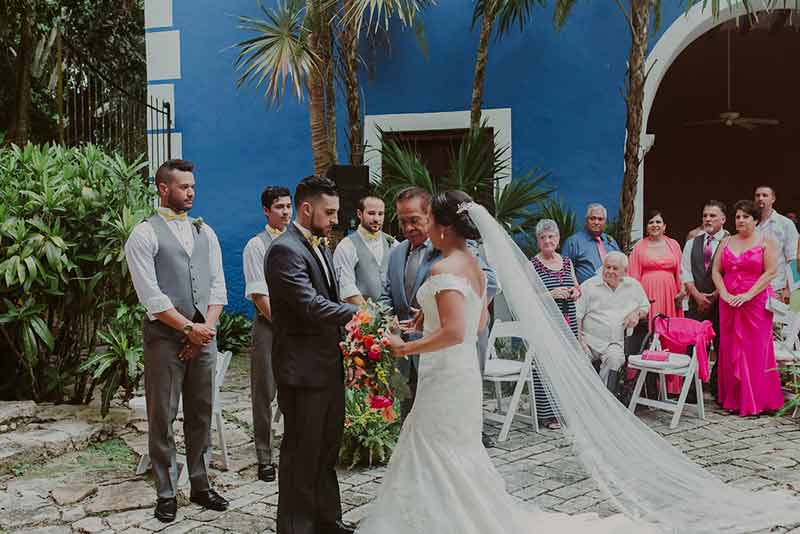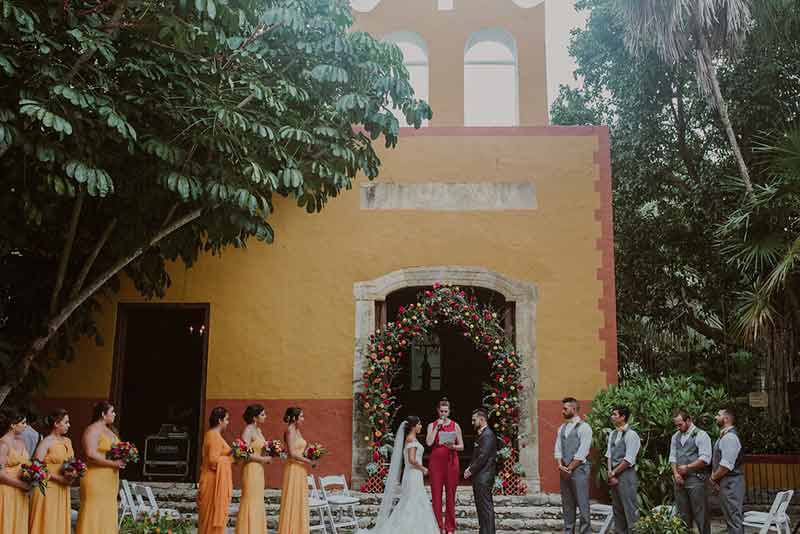 The minister offered some beautiful words to the couple, that were complemented by the words of the mothers of both. Vanessa's mother prepared a speech for them in Spanish and Jordan's mother did the same in English.  The union of these two cultures made way to form a new multicultural family.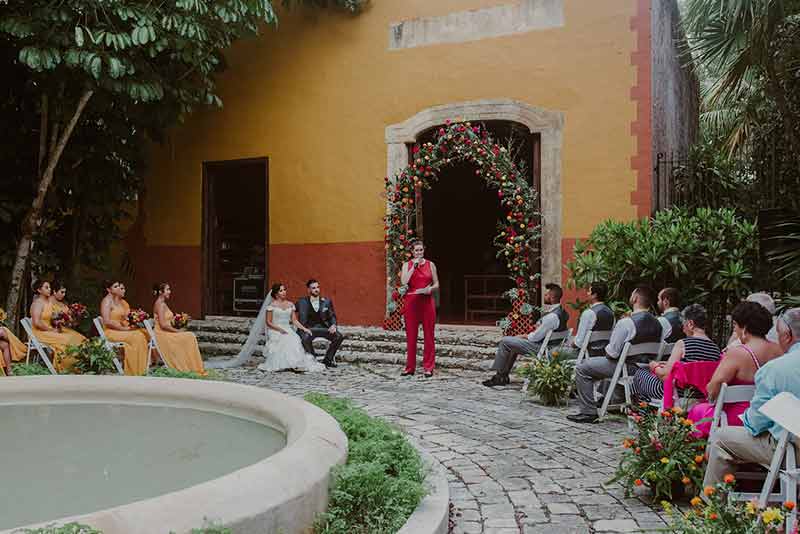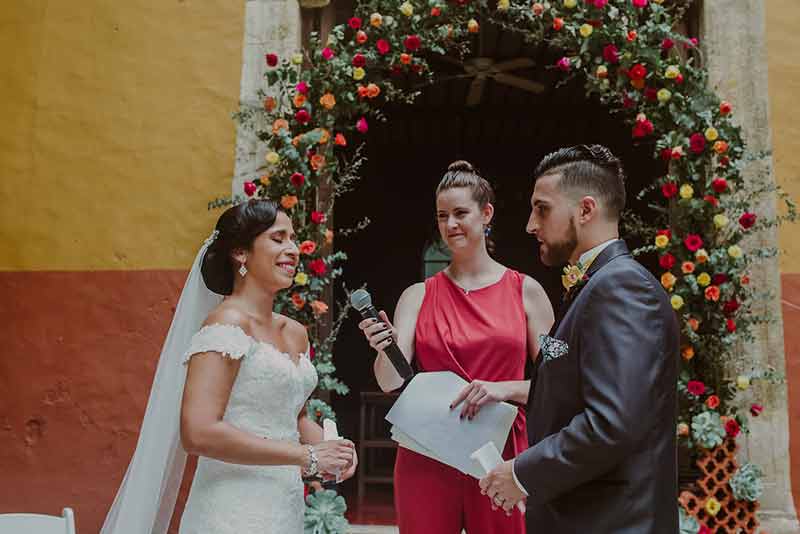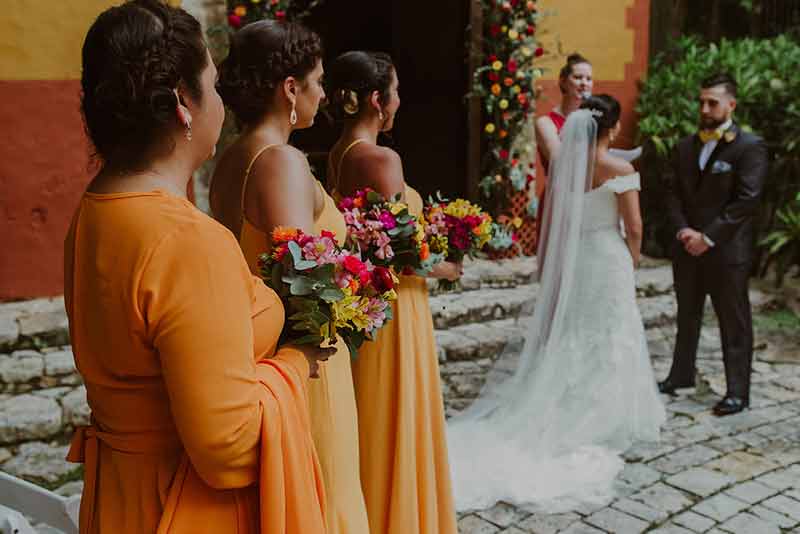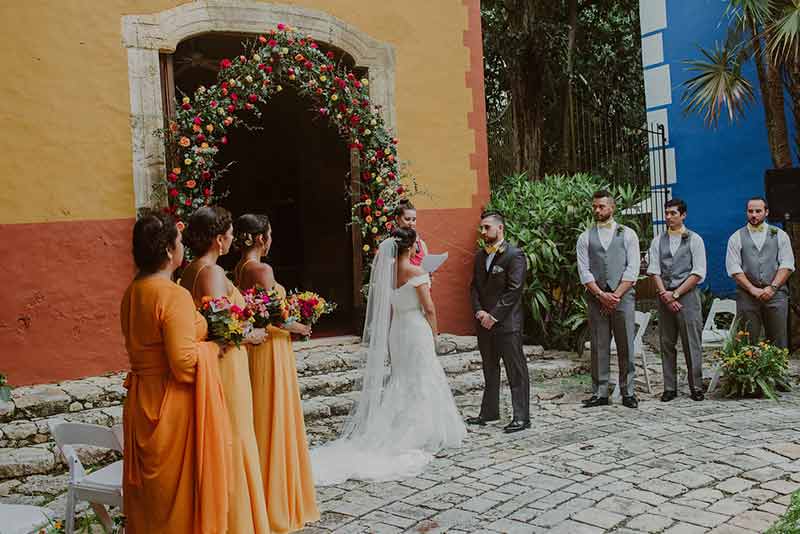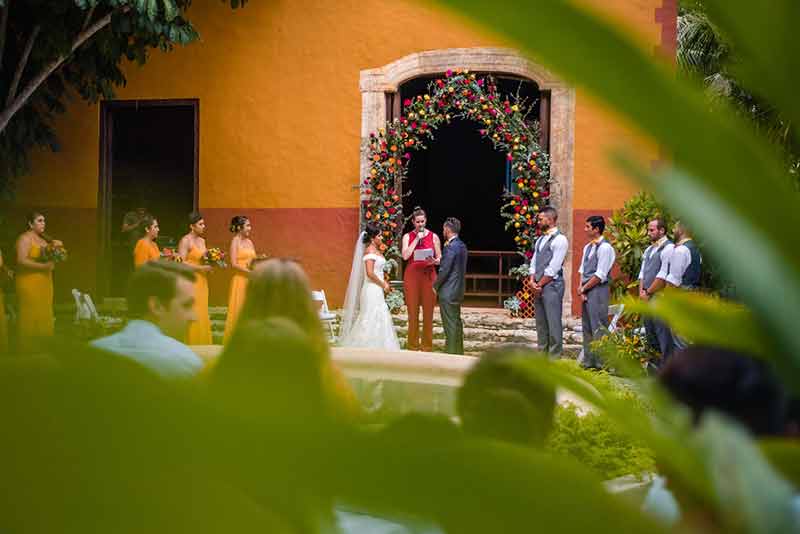 Later Vanessa and Jordan read their vows of love to each other. The moment was framed with mixed feelings; some of the words provoked laughter among the couple and guests, while others made them shed tears of happiness. 
When the vows were finished, the minister announced them as a new married couple while the excited guests cheered them on. The new couple was ready to enjoy the party, a party that lasted until dawn.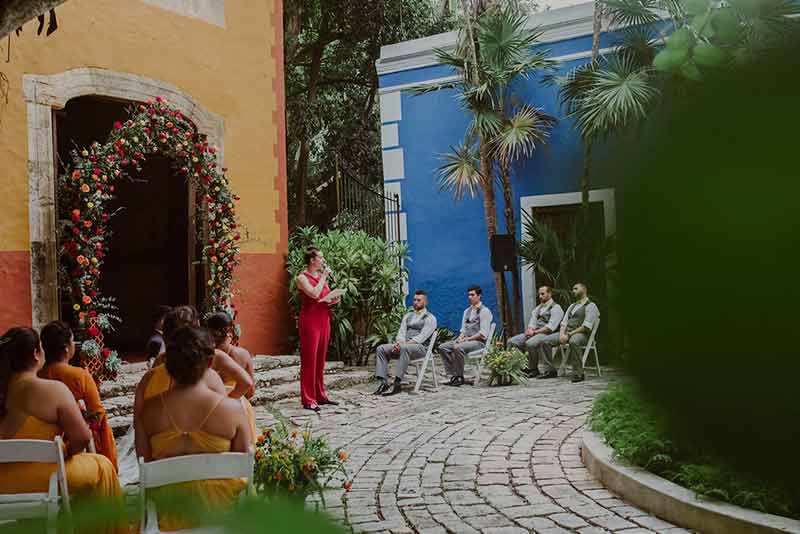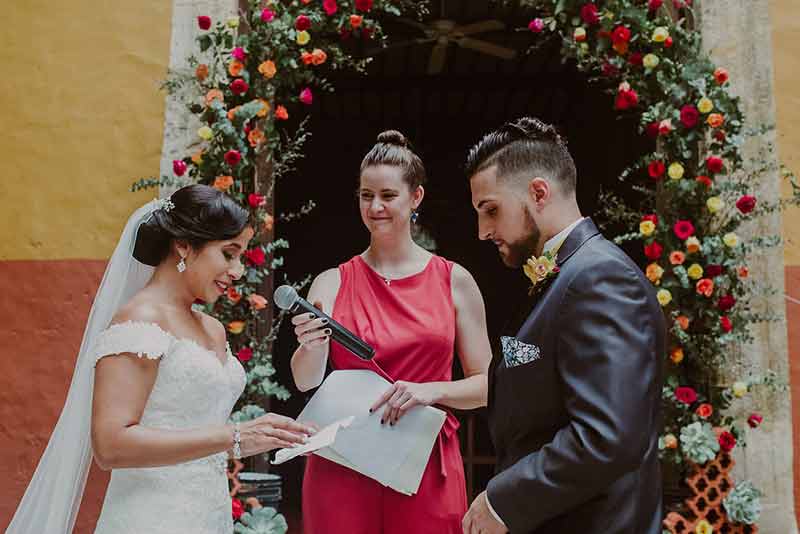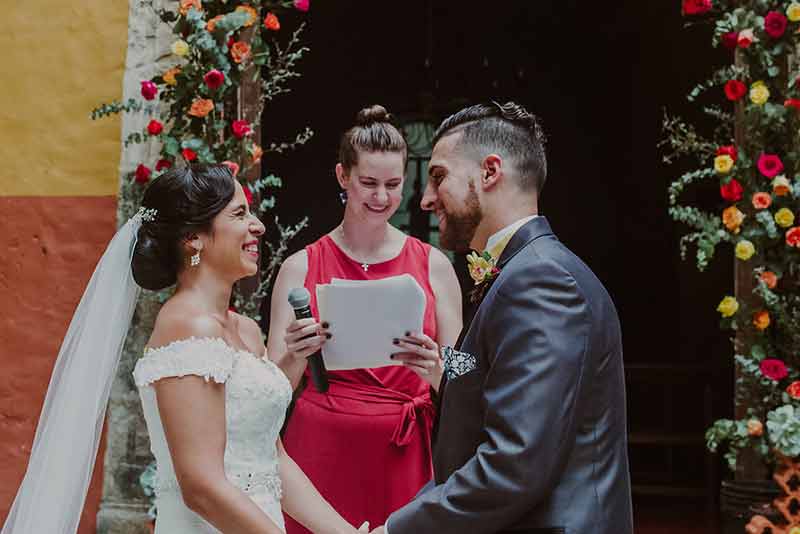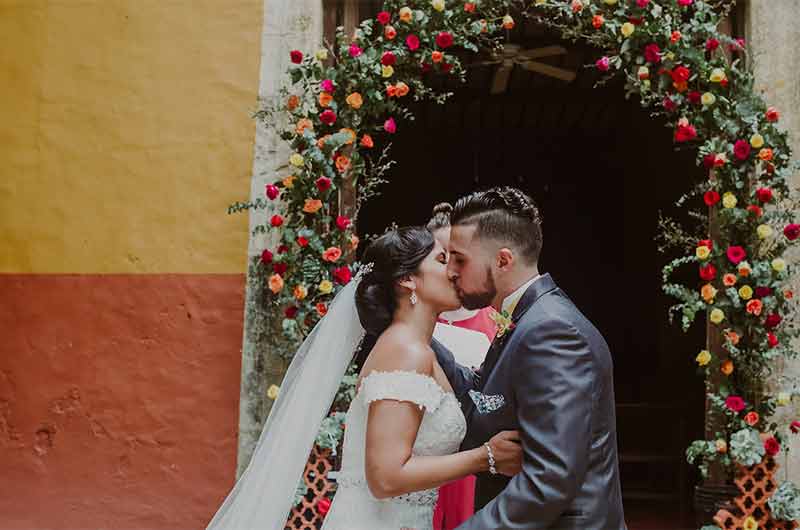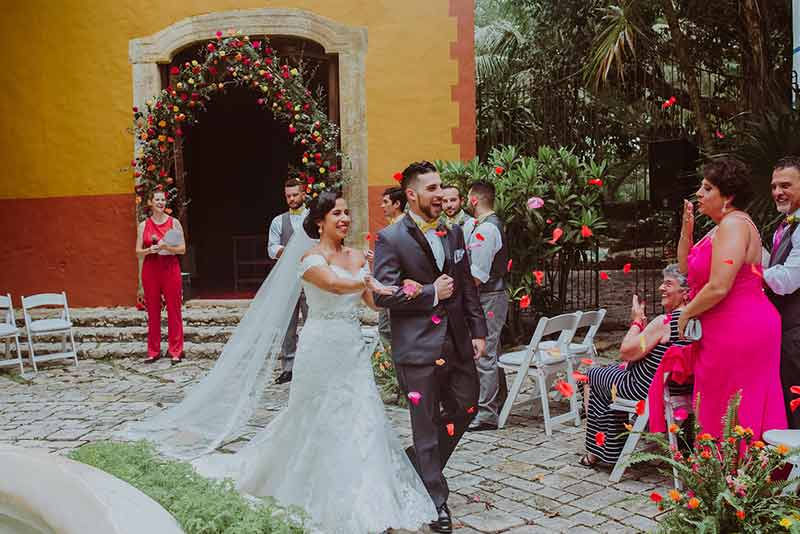 Photo credits: @cuartoazulwedding
Do you want to know more about TIPS for your wedding in Yucatan? We are YUCATANLOVE, Wedding Planners in Mérida, ask us.