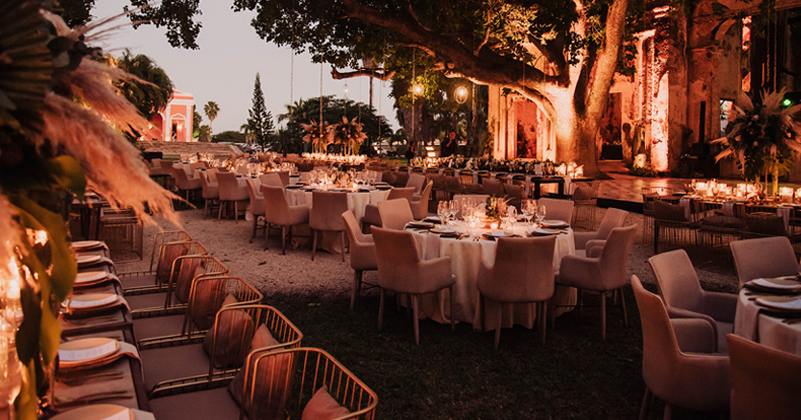 Lighting, a romantic detail for your wedding! 🎇
What would a wedding be without led lights? The lighting is one of the most important elements for a wedding because the light bulbs will give the night a romantic touch. Besides, what better than the evening to be illuminated with soft lights? It will be a wonderful experience and make you feel like you're in a fairytale.
Lights of love
If you want to create an intimate atmosphere, we recommend you to use candles in any space. You can decorate your tables with candles in different sizes and heights, including the very popular floating candles. Complement with delicate flowers, succulents, white tablecloths, and silver or gold cutlery. All together will make the ambiance perfect.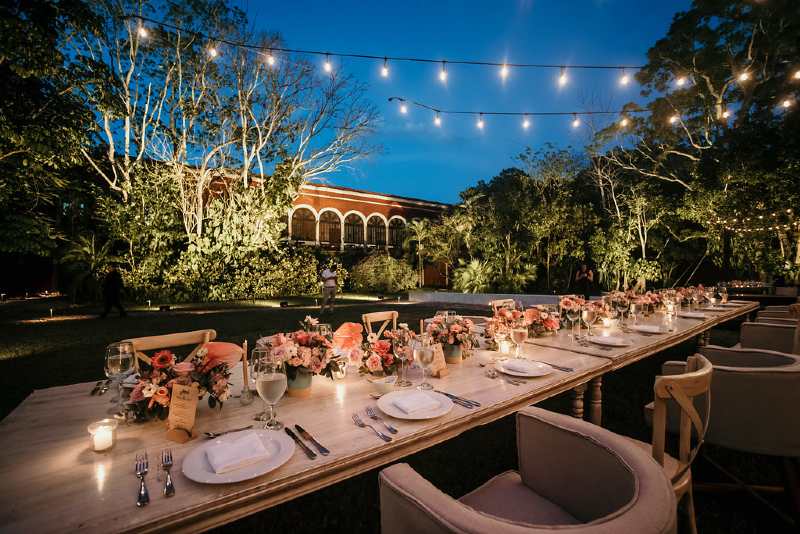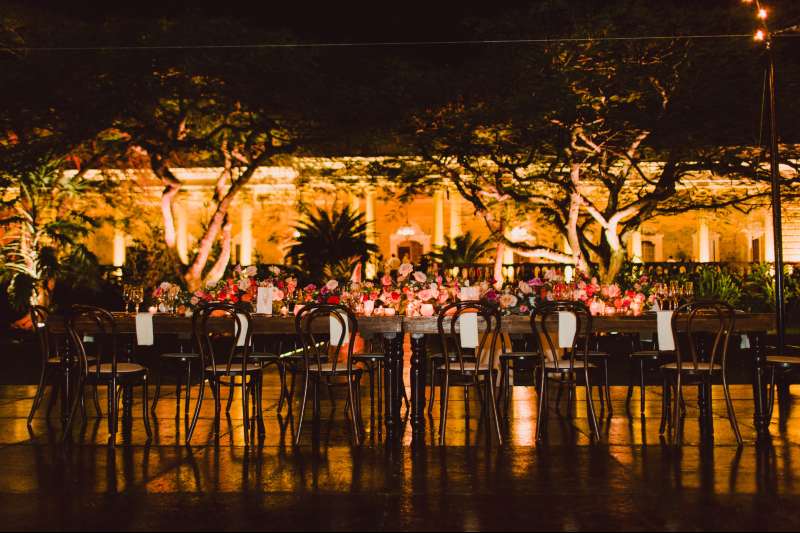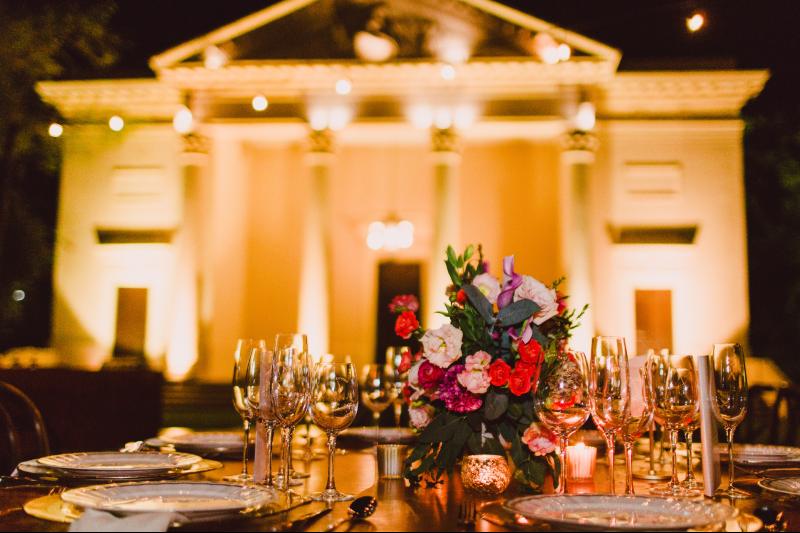 The lights don't necessarily have to be white or yellow, you can also include purple and blue bulbs. Colored lights are in trend! The party will be the most fun moment of your whole wedding, so incorporate colorful led lights to make the atmosphere more enjoyable. Don't forget to dance to all the songs and have fun like never before! Balloons and other souvenirs will be the perfect complement. 
You may have already considered lighting the banquet and party area, but don't forget that the outside is important too. Mark the way with lights and decorate the entrance to the event in an original way, you can include high candles or if you have a tropical style wedding include torches for a romantic evening.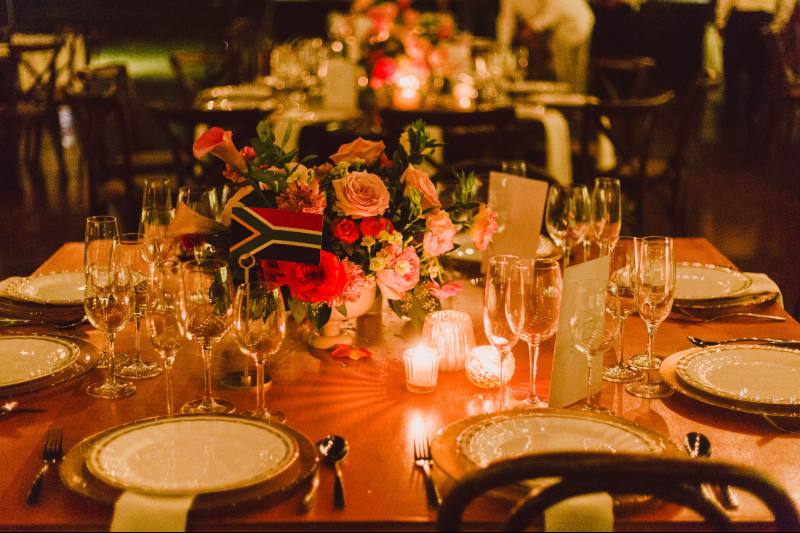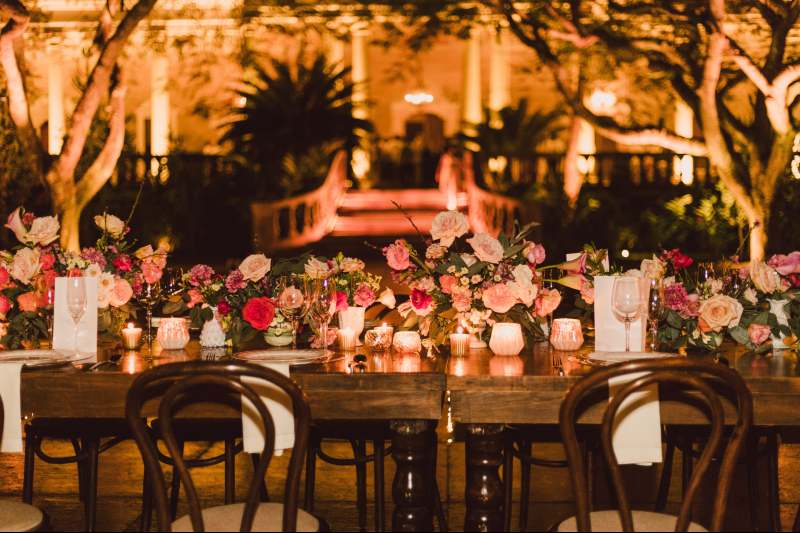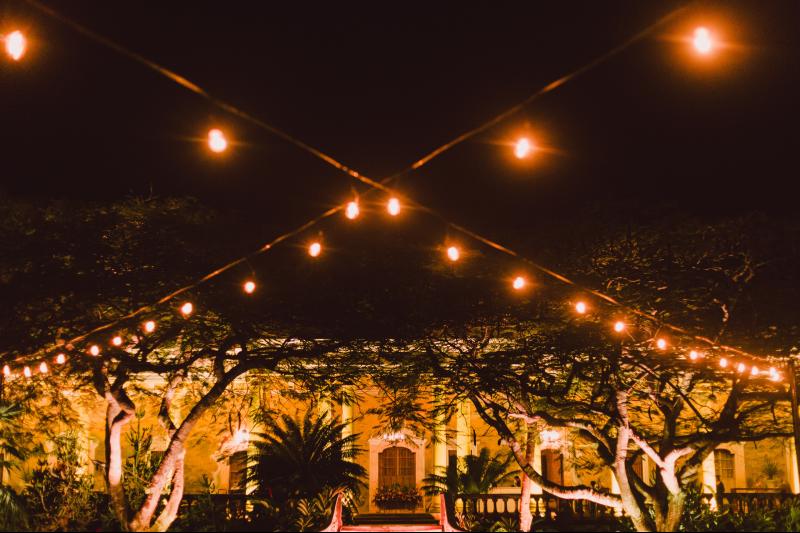 Take advantage of every corner of the place where you will get married! If you chose a place where there will be lush trees, you can decorate them with led lights. And if your wedding will take place in the summer season, you can decorate the pool with candles around it or with floating candles. It will look amazing!
Make every moment more special, including flares. When you and your partner make your triumphant entrance into the party, your guests can light flares to make the atmosphere more fun. Ask your Wedding Planner to turn on the fireworks at the end of your first dance as a couple. The colors will light up the night!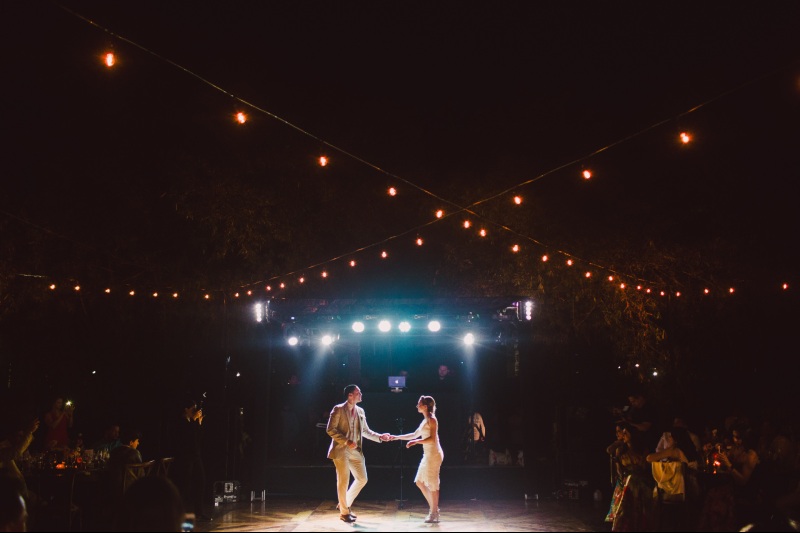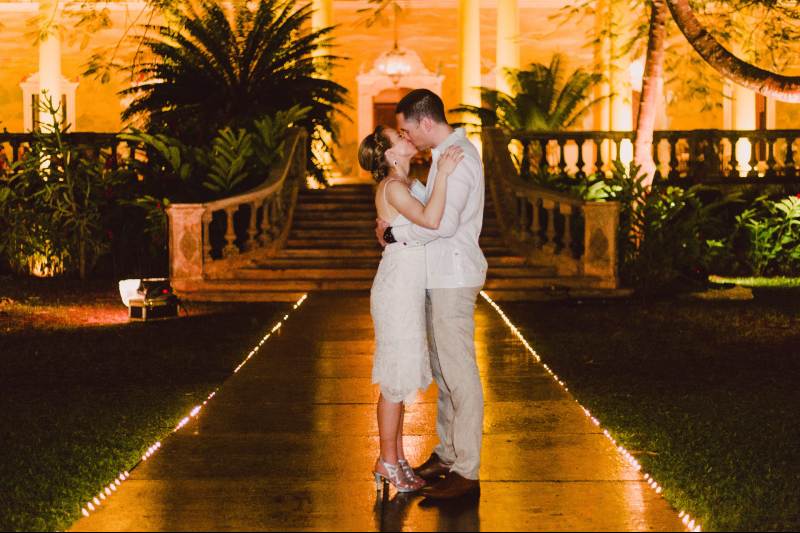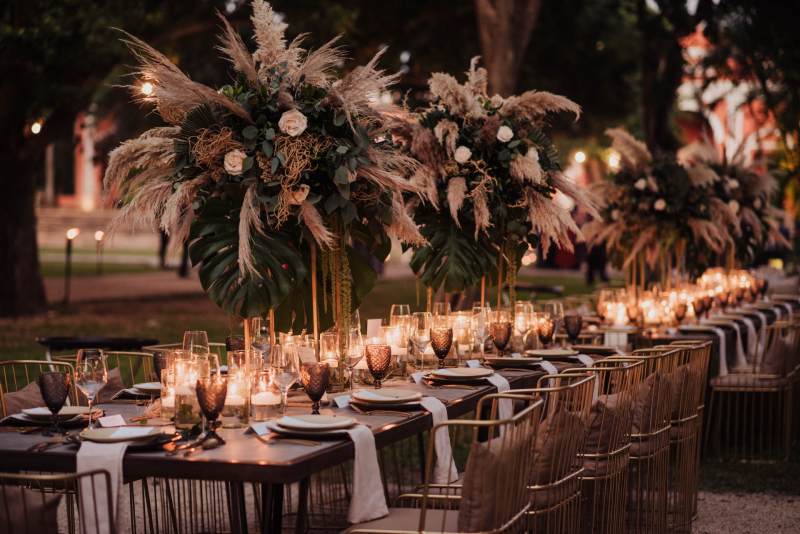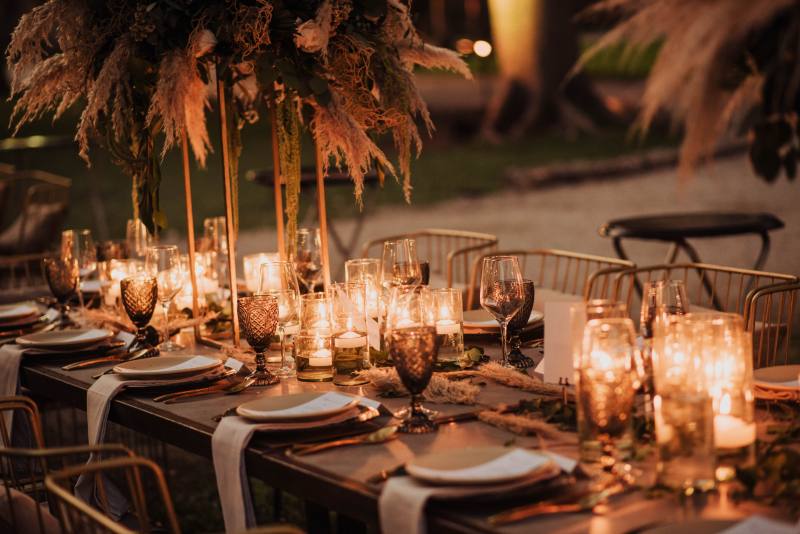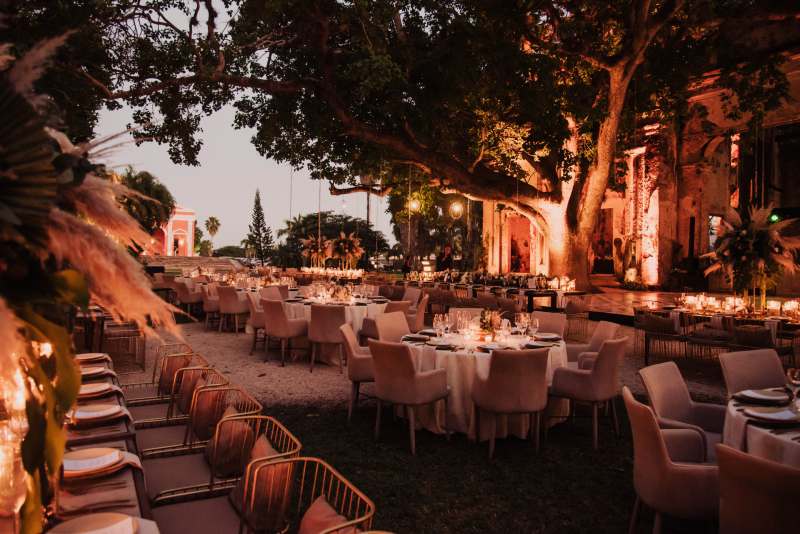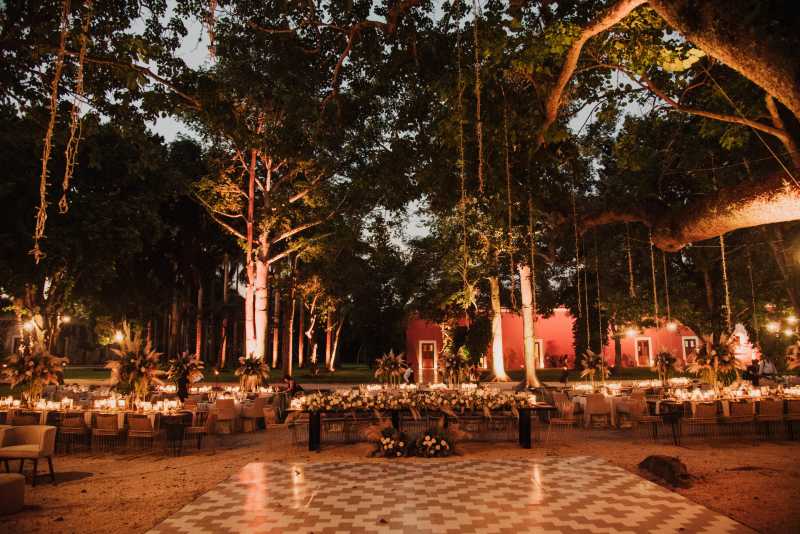 The photos need to be spectacular, so complement them by adding led light curtains or lanterns to the space to create unique memories. In the presence of the moonlight, the lighting will look perfect.
The hanging decorations are another element that cannot be missing, you can put the led lights in mason jar bottles, in cages, or even in lanterns with geometric figures. Choose every detail correctly, add textures, shapes, and colors to give dynamism to your wedding.
Illuminated messages are another option. Add giant letters with light bulbs to create unique photos. Include the initials of your names or words like LOVE and HAPPINESS. Without a doubt, it will give originality to your proposal. You can also add signs with neon lights, to create a magical atmosphere.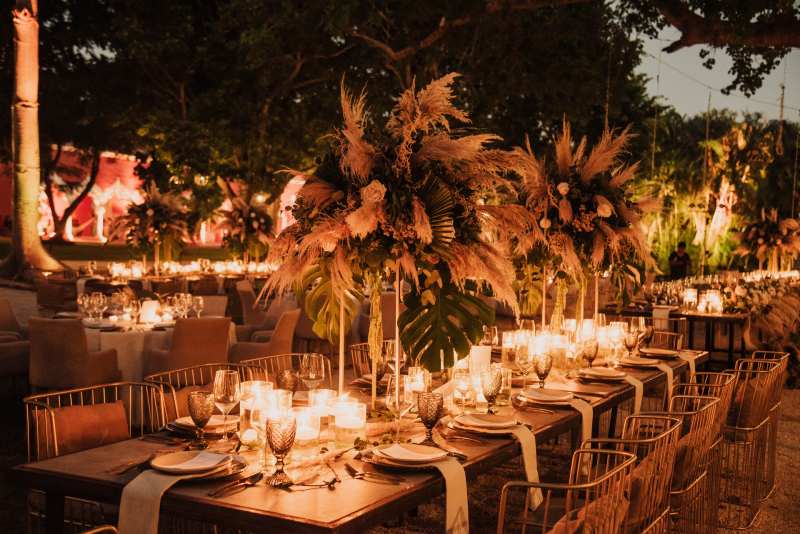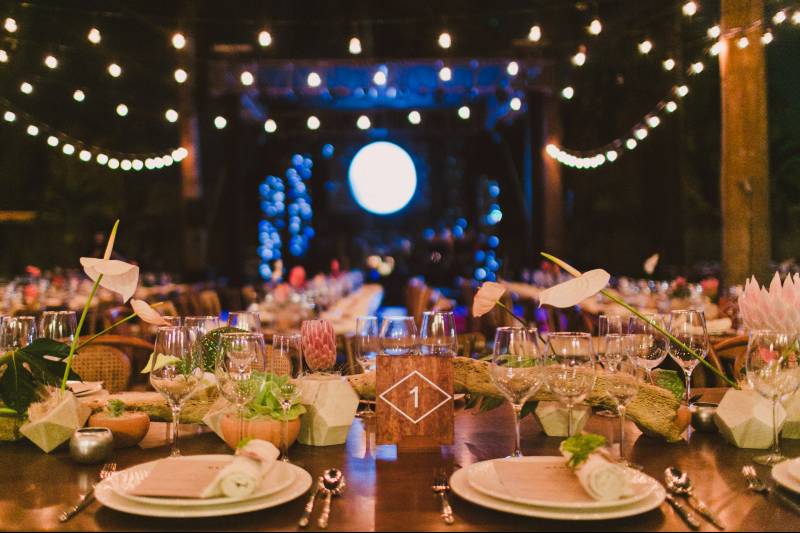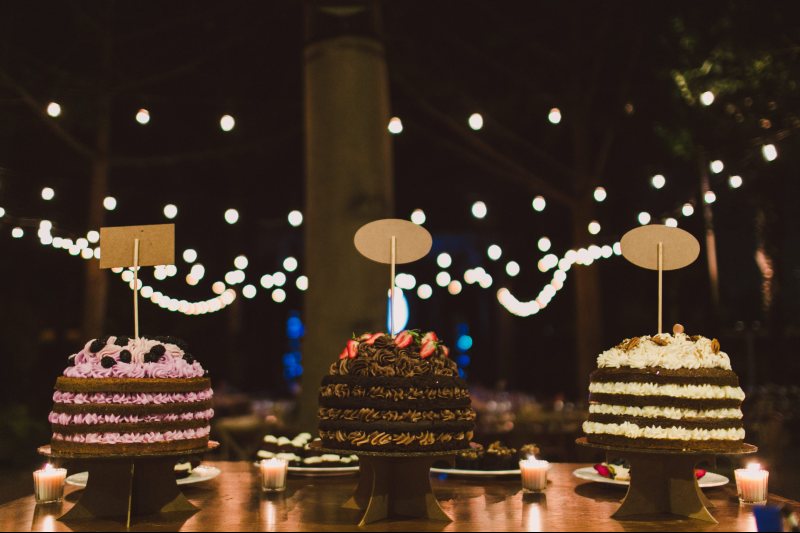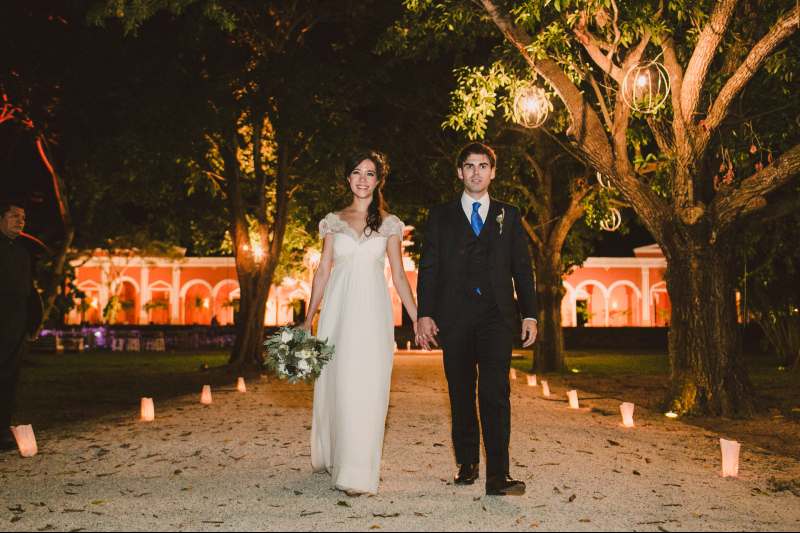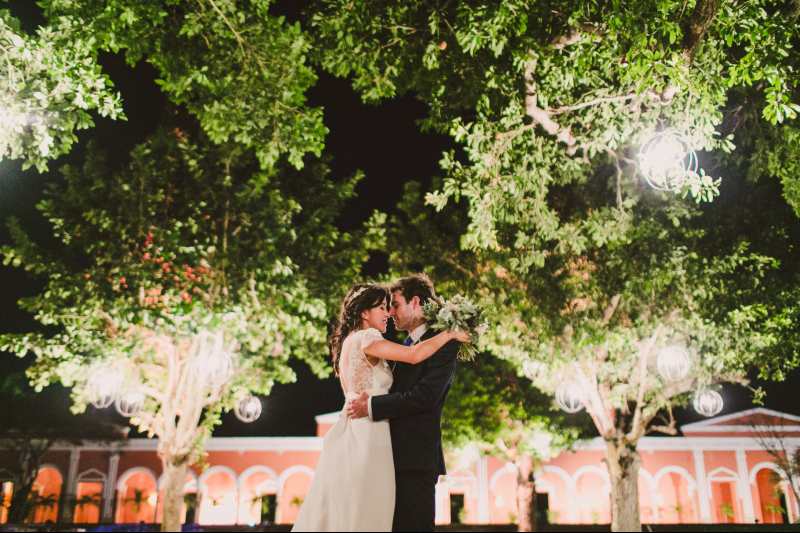 One of the key moments will be the dance as a couple, so choose a lighted dance floor for the perfect atmosphere. Nowadays there are many options, such as glass dance floors or led light dance floors, the combinations are endless but the important thing is that every detail is unique to create a vibrant atmosphere. 
We are experts in getting the lighting you want! Don't forget, everything looks better when it's properly lit. Your guests will appreciate the elements you have chosen and the dedication you put into decorating your wedding. Just imagine it, and we will make it happen. 
Photo credits: @anielafotografia  @kapephotography
Do you want to know more about TIPS for your wedding in Yucatan? We are YUCATANLOVE, Wedding Planners in Mérida, ask us.