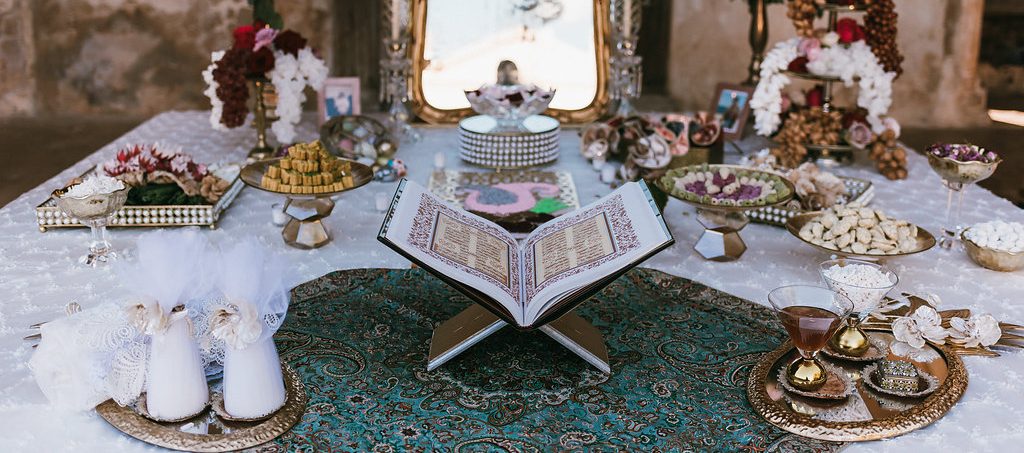 Multicultural Wedding: Discover Diverse Experiences 💐
Explore unique multicultural weddings! Find ideas, traditions, and more on our multicultural wedding blog. Celebrate Love Across Cultures.
Every day of the year, somewhere in the world, there is a spectacular wedding happening. Nowadays, cultural weddings are the highlight of all events, and couples often try to incorporate elements from their own culture to create unique experiences in their wedding ceremonies. 
Whether it's a Catholic, Mayan, Chinese, or even a Persian ceremony, all weddings are wonderful; and regardless of the type of wedding, each couple arrives at the altar with the illusion of living incredible moments during their celebration.
Yucatan Love has been witness to multicultural wedding in Mexico. Here, we share the stories of some bicultural couples who decided to have their weddings in Yucatan.
Culture and Wedding: A Persian ceremony full of love
Ami & Nico are a New York couple who decided to have a Persian ceremony called Sofreh Aghd. To bring good fortune to the newlyweds, several elements were included: a mirror to attract light to their married life, candles for energy and clarity, bread for prosperity, sweets for a sweet life, almonds, hazelnuts, and nuts for fertility and abundance, fruit for a happy future, tea cakes to share with guests, rue herb for purification, eggs for fertility, and honey exchanged by the bride and groom at the ceremony's end. This was one of the most emotional moments of their wedding.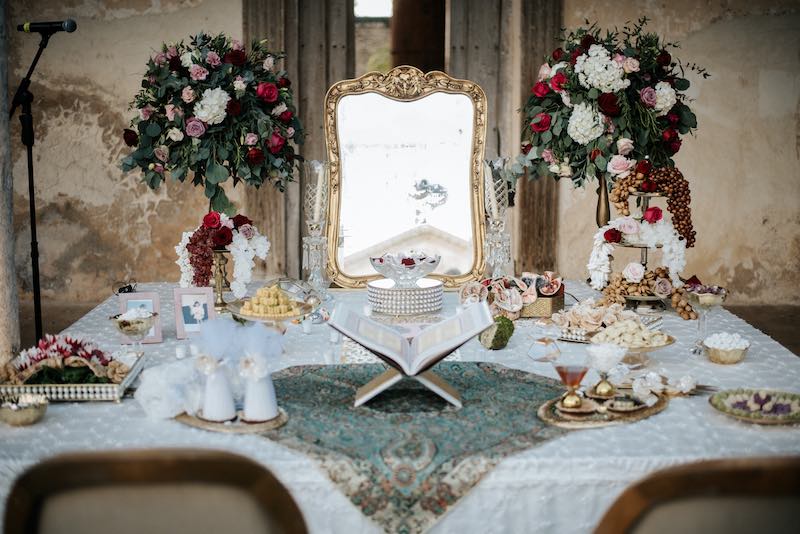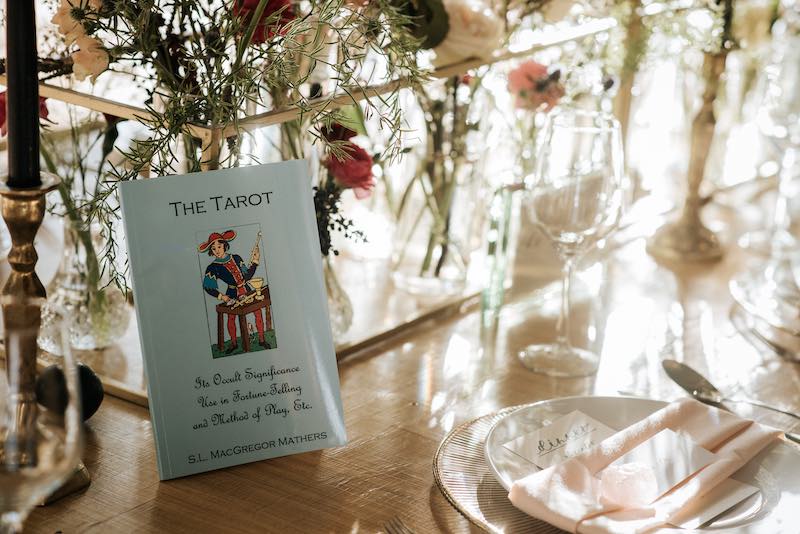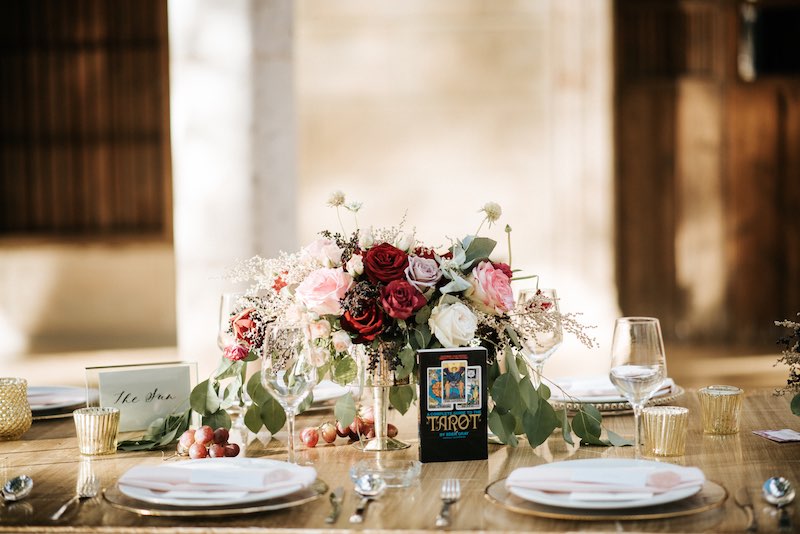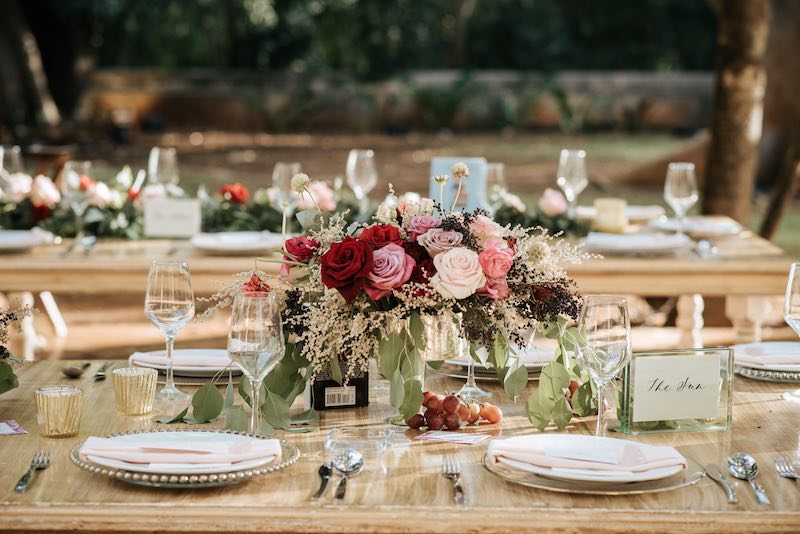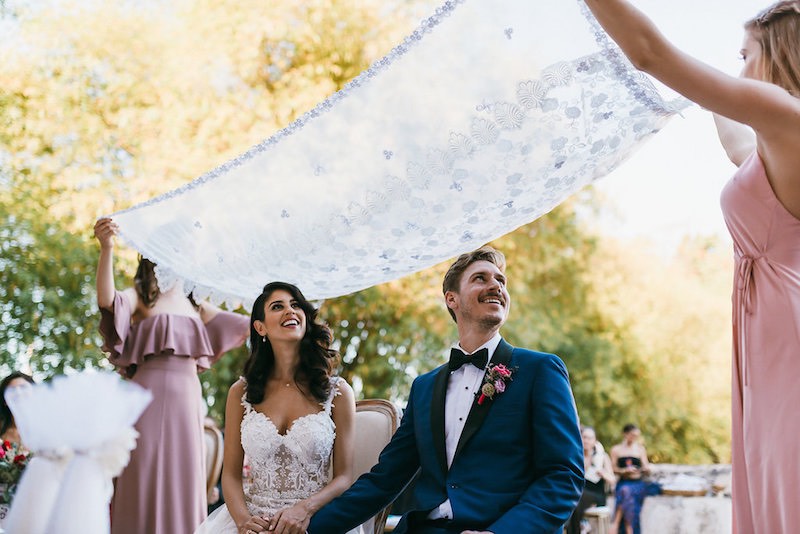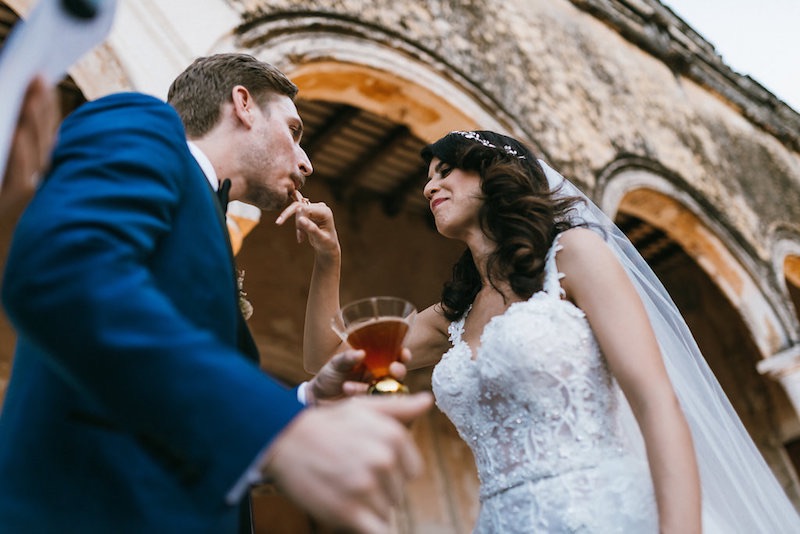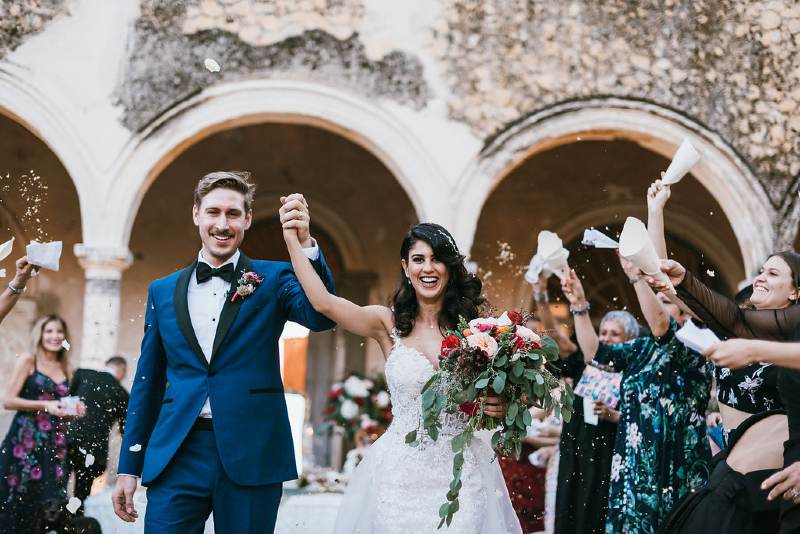 The tarot cards flawlessly assigned guests' places, while imperial tables, centerpieces, flowers, and furniture added a romantic touch. Ami and Nico's marriage union beautifully blended tradition with unique details.
Multicultural wedding traditions: Mayan ceremony
From Dubai, Toni and Damian traveled to Merida to celebrate their wedding destination in Yucatan with their family and friends. They decided to break all the traditional patterns and got married through a traditional Mayan wedding. 
All the guests witnessed a spoken ceremony in Mayan with music from native instruments and mayan wedding traditions. Details such as the translator dressed in typical Yucatan clothes and the offerings to the Mayan deities made that moment an experience they will always keep in their memories. 
It was a traditional mayan wedding  full of mayan marriage symbol.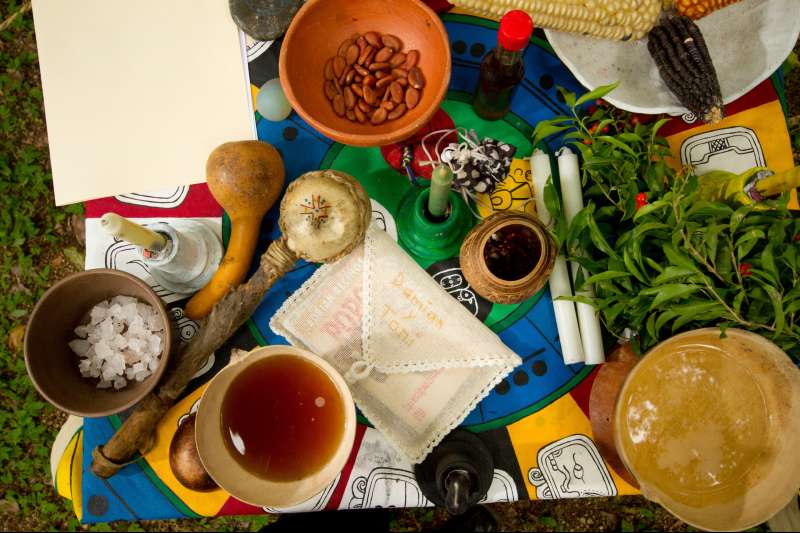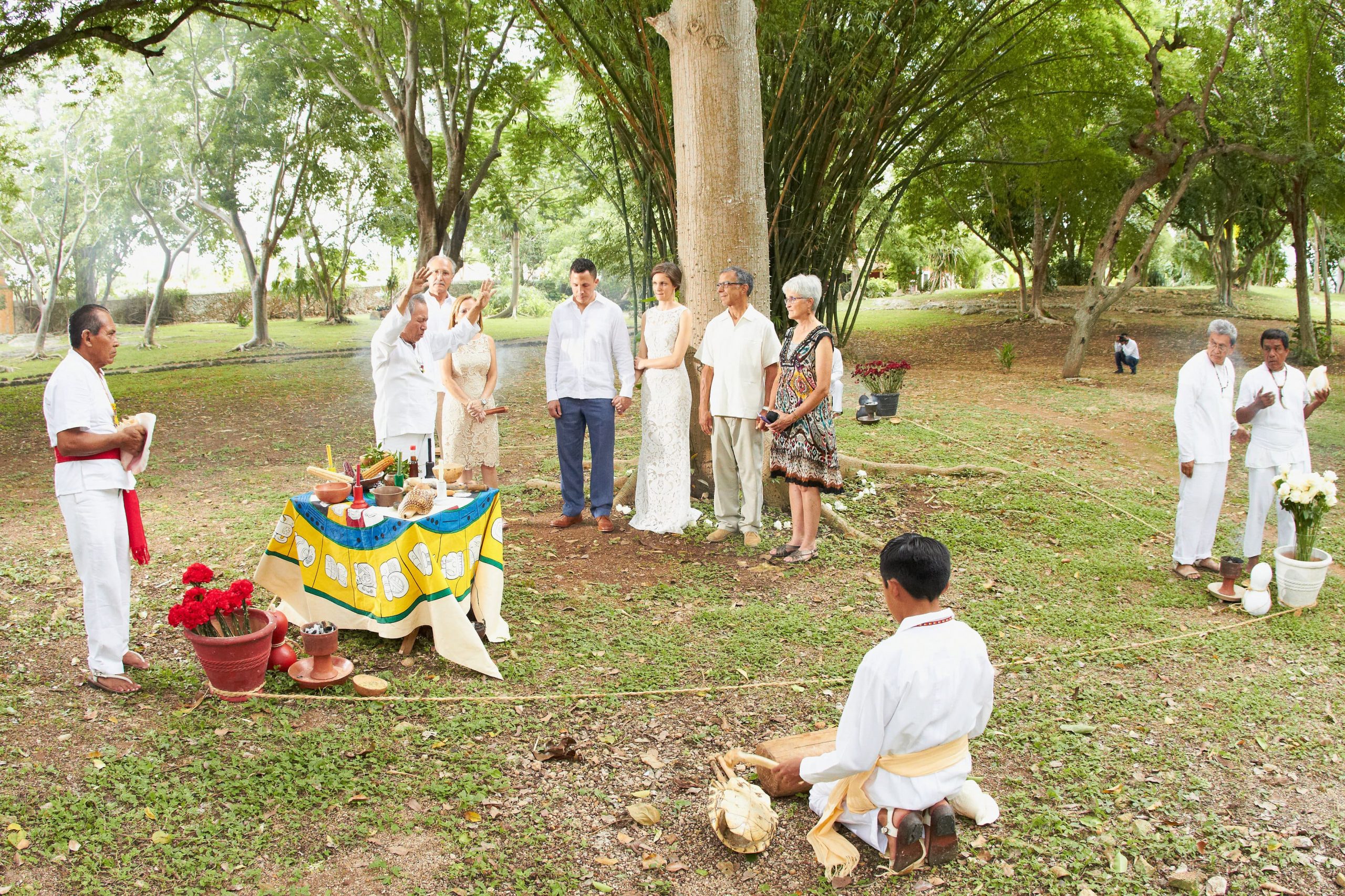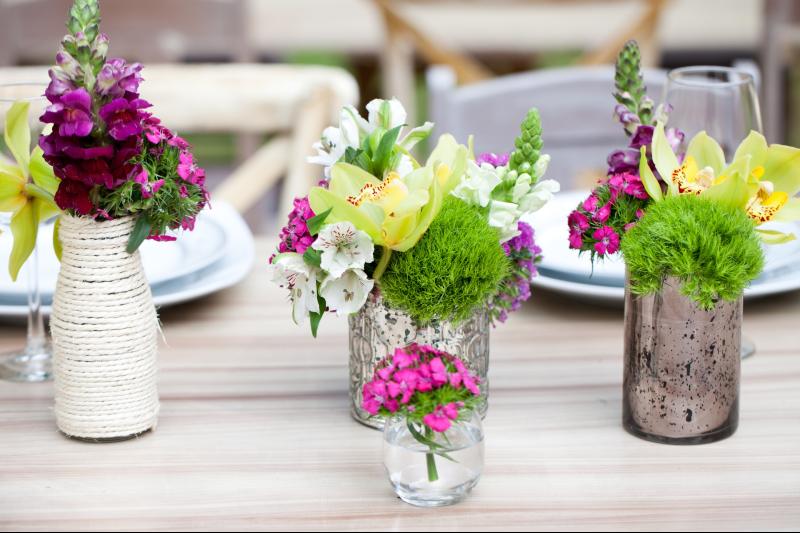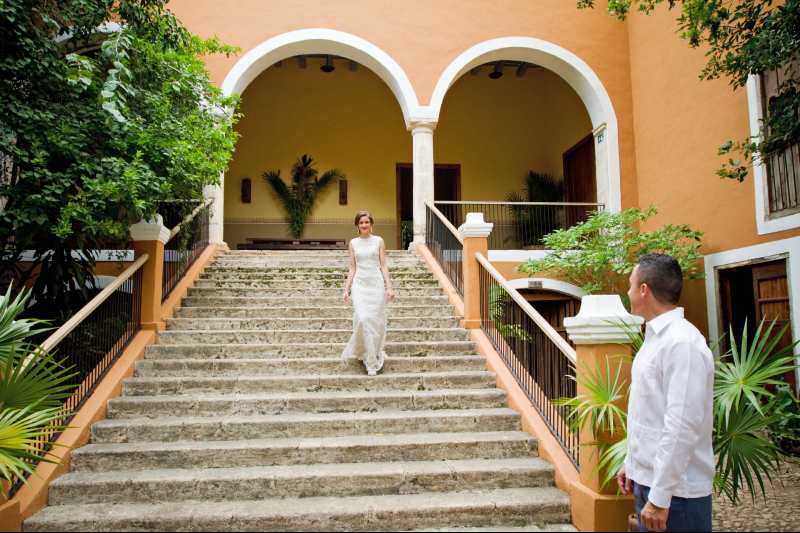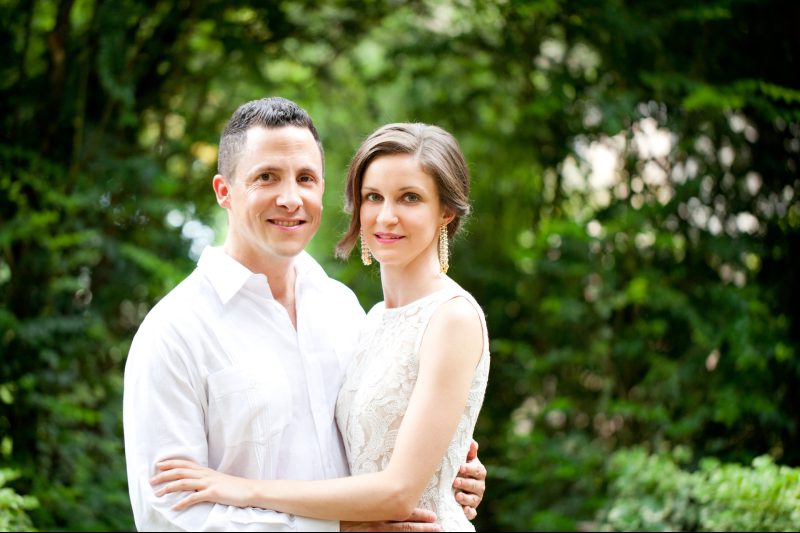 The time of order of wedding service was the most awaited moment by all. All the guests were very excited to taste the Yucatecan menu, with courses such as pib and dzikilpak. The decorations of the tables were simple but full of creativity. The flowers added color and joy to each table, making it look spectacular.
Multicultural wedding ceremony: Tea ceremony
Michelle and Angel decided to unite Chinese culture and Mexican culture to create an incredible wedding. Decided to travel to Yucatan, Mexico and with the family of the bride and groom had some fun excursions, getting to know the most beautiful part of this land, visiting the great pyramid of Kukulcan in Chichen Itzá, the Mayan city of Uxmal, Izamal and several cenotes. 
They decided to get married through various ceremonies, among which the tea ceremony stands out as the way of thanking their families and show respect to them. It's an intimate and very emotional ritual with many symbolic elements of the Chinese culture.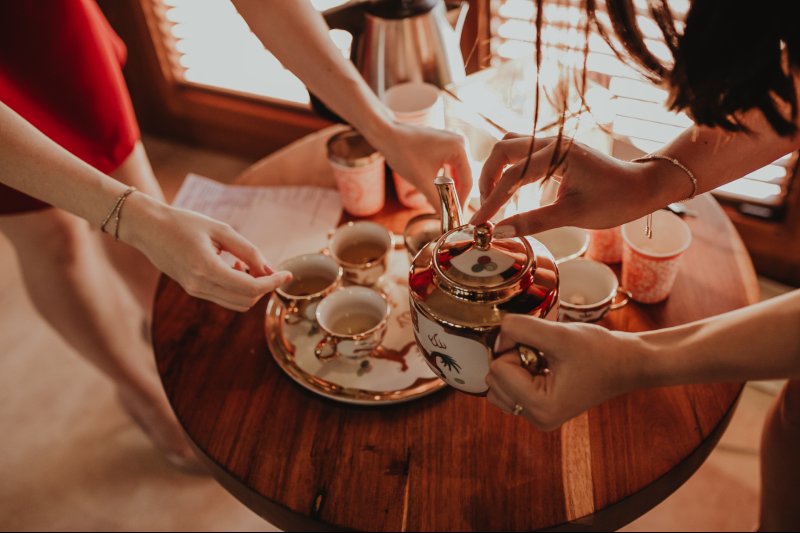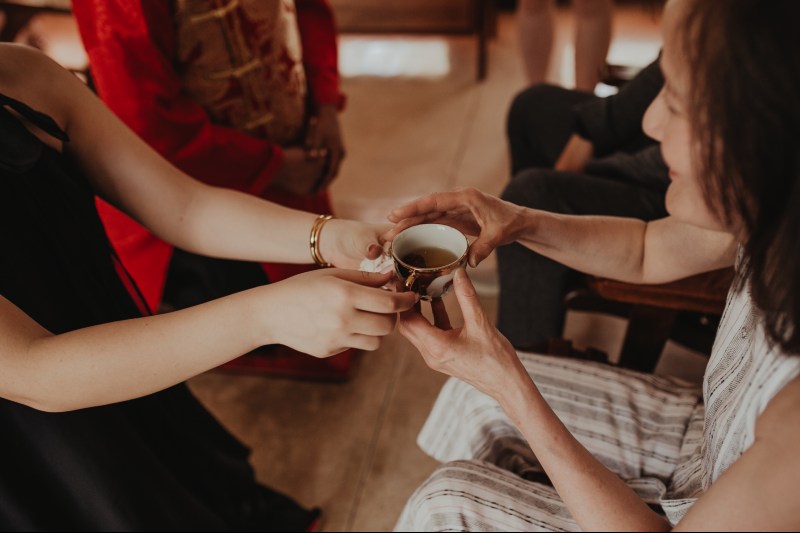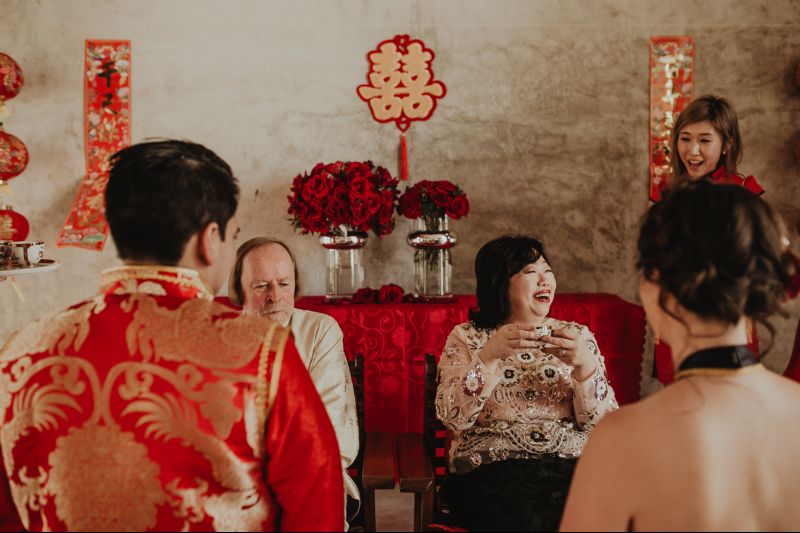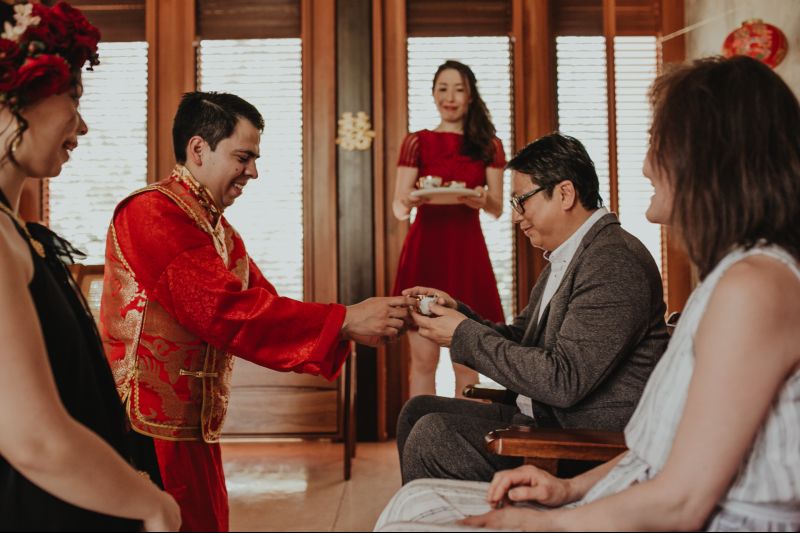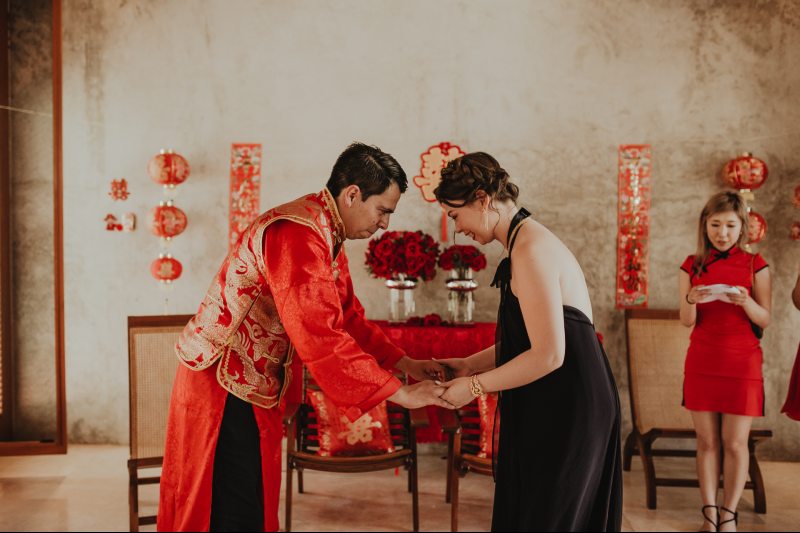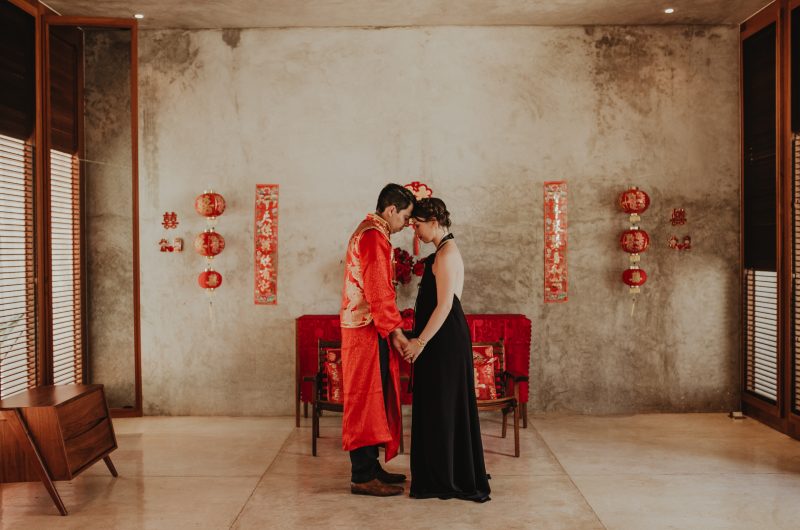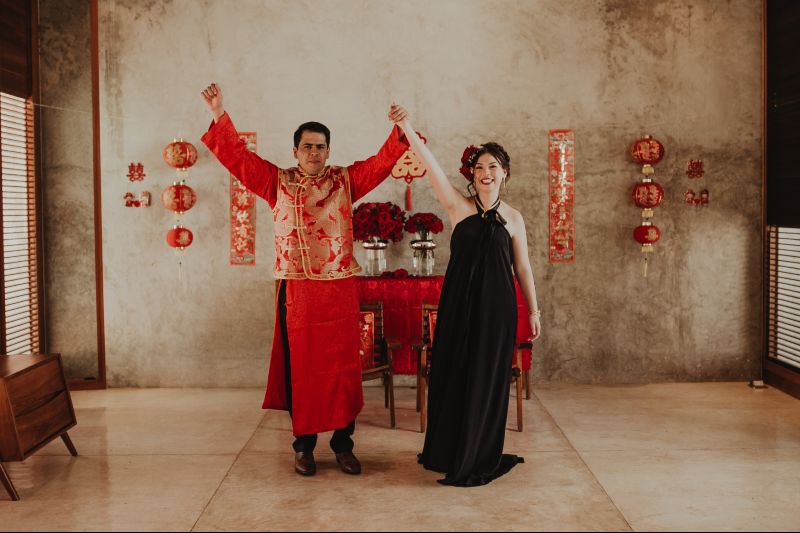 For their wedding costumes, Michelle wore a fresh black dress with a red rose in her hair, while Angel wore a typical oriental costume called "Changshan". In the enclosure, a rose tea with red fruits awaited them. The ceremony brimmed with details of the Chinese culture. They incorporated the colors red and gold, symbolizing abundance, happiness, passion, and prosperity for the couple. Also included the images of the dragon and the phoenix, which were essential elements.
It is always a pleasure for us to plan weddings where different cultures are mixed, even if it is a legal destination wedding, because it gives us the opportunity to live unique experiences. Therefore, we thank every couple who trusted us such as multicultural wedding planner to plan and celebrate their wedding, we love and remember each one of you. Thank you all.
Photo credits: @jaimeglezphotography @fabriziosimoneen @tamarauribephotography 
Do you want to know more about TIPS for your wedding in Yucatan?
We are YUCATANLOVE, Wedding Planners in Mérida, ask us.