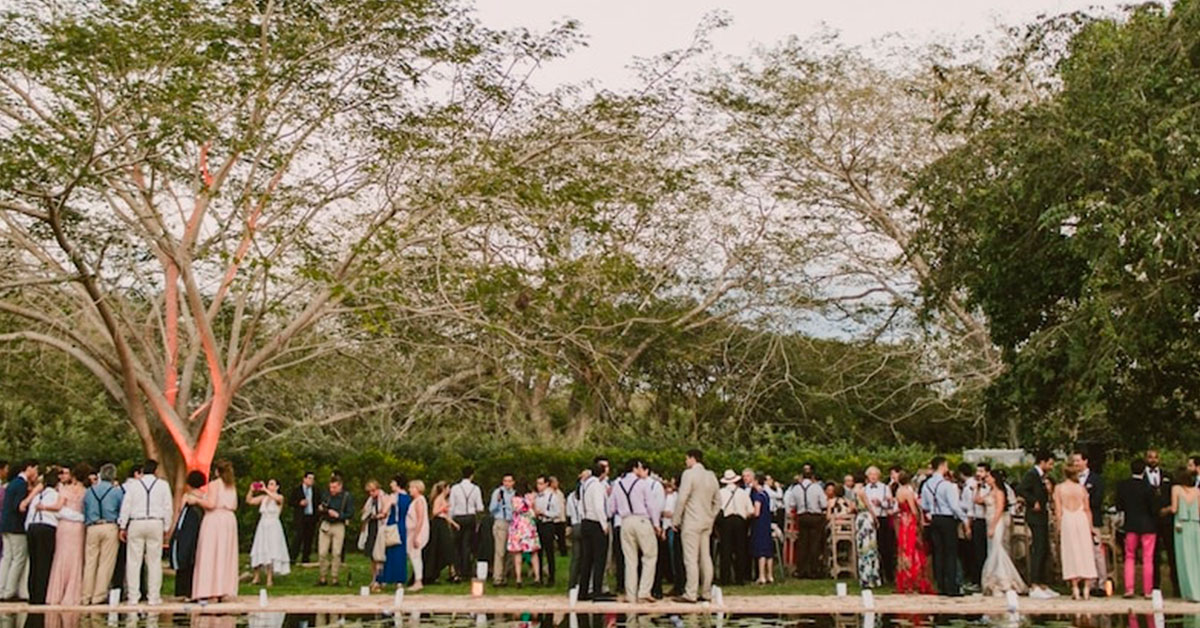 What to wear to a mexican wedding in Yucatan? 🤔 Discover it!
Have you ever received a wedding invitation that leaves you not knowing how to dress? In this blog we will tell you what to wear to a mexican wedding.
Don't worry, the information you need to know is probably there, you just have to know how to interpret the dress code and with the support of a good Wedding Planner, anyone can do it.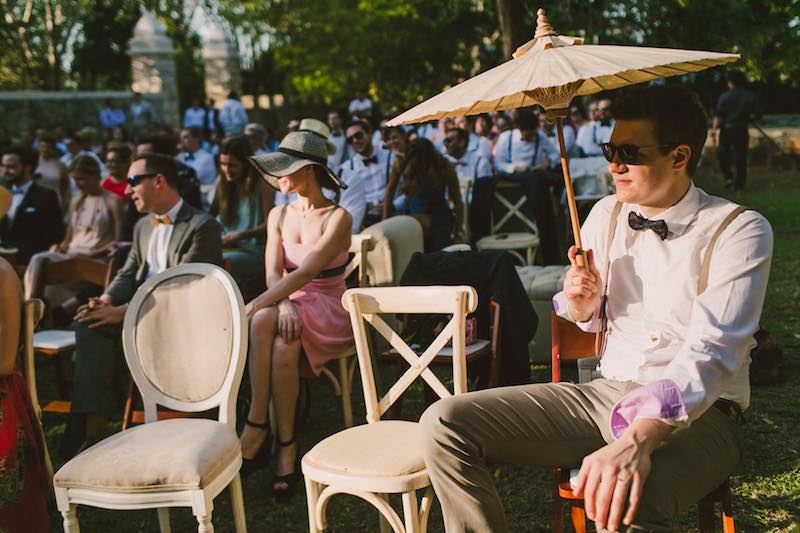 Real Wedding: Susanna y Manuel
What to wear to a mexican wedding in Mérida? Solved!
If the wedding invitation says "white tie"
This is the most formal of all wedding dress codes.
He must wear: A tuxedo, a long black jacket with tails, a white pique vest and a tie. Formal black shoes and even white dance gloves are appropriate.
She must wear: A full-length formal wedding dress, with a prominent, elegant color like

Gold Pink

. Glamorous makeup, jewelry, and dramatic hairstyle are appropriate.
If it says "black tie"
This is the next most formal dress code and usually means that the wedding will take place in the evening.
He must wear: A tuxedo. A black bow tie, cummerbund, and patent leather shoes are also suggested.
She must wear: An elegant cocktail dress or a long evening gown. If you have questions about the dresses you can ask the bride or her friends directly.
Does the invitation say "formal" or "black ribbon optional"?
It suggests something less formal than the black tie. This means that a tuxedo is not required, but the event is still formal enough to be appropriate.
He must wear: A formal dark suit or tuxedo and tie.
She must wear: A long evening dress, a fancy suit or a formal cocktail dress.
If "Formal Guayabera" is requested
This code is for weddings in warm weather (like in Yucatan) or on the beach, providing comfort to the guests as well as a beautiful look. It's generally the type of outfit for a civil wedding by day but can also be applied in the evening.
He must wear: Pants in light colors (preferably linen) next to a long-sleeved guayabera in light colors, in daytime weddings. If it is at night, dark colors should be worn. Avoid wearing sandals.
She should wear: Wear a short but formal dress or a long one made of light fabrics. Opt for bright colors in strong or light tones, avoiding black or very dark tones.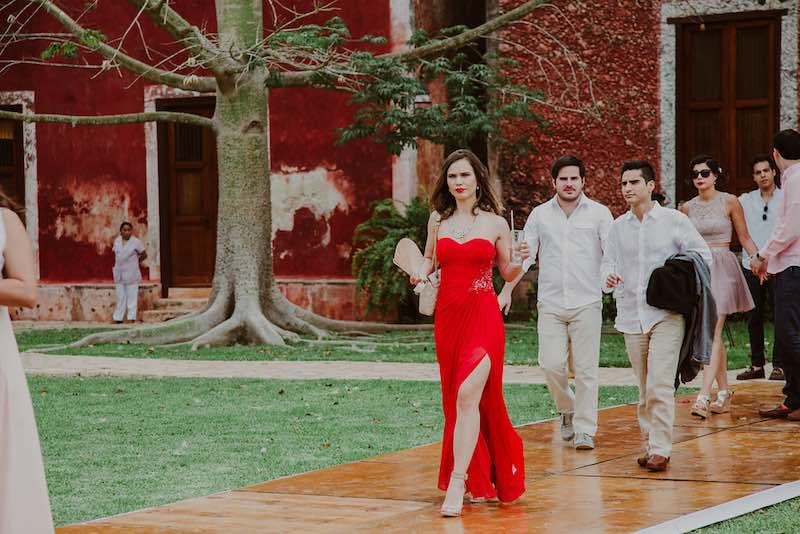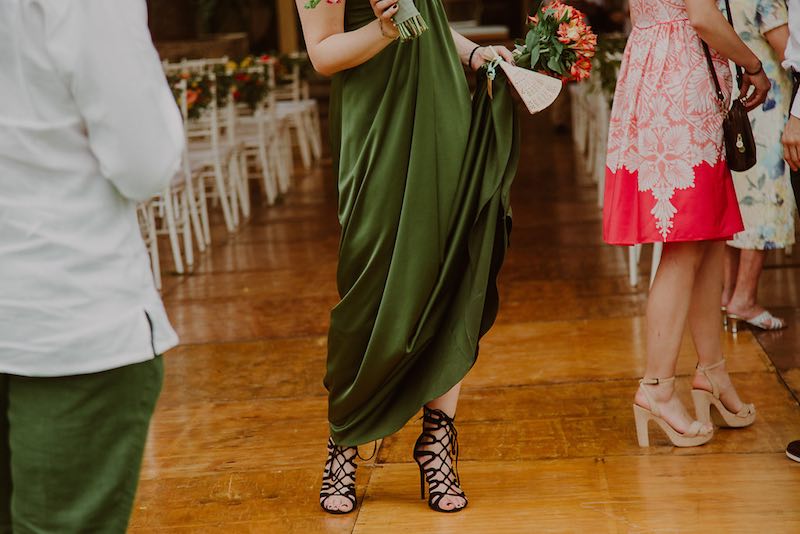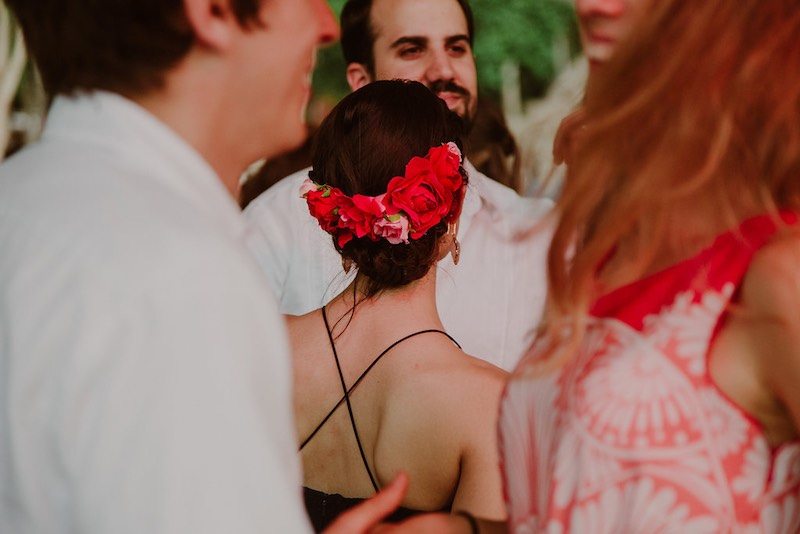 Does the wedding invitation say "formal beach"?
This suggests an elegant beach wedding, take into account elements such as sun, sand, and water. Anything you would like to take to a nice restaurant for a romantic dinner on a summer night is appropriate.
He should wear: A summer suit with a linen shirt, linen pants (or khakis) and sandals. He considers a guayabera as the infallible option.
She must wear: A formal summer sundress or a knee-length dress with comfortable sandals in fun and bright colors. Makeup and hair can be natural.
If the invitation mentions "semi-formal"
Depending on the time of the event, or if it is something formal like a religious wedding or semiformal like a civil wedding. Use darker, more formal tones for an evening party; opt for lighter colors and fabrics for a daytime wedding.
He should wear: A suit and bow, dark or light depending on the season and time of day.
She should wear: A cocktail dress or an elegant skirt and top.
If says "casual" or "day"
Generally, casual means anything goes, but jeans, shorts, and tank tops are probably not appropriate unless they are specified as acceptable. For wedding wear purposes, assume casual business to be on the safe side.
He must wear: Wear pants with a button-down shirt or polo shirt.
She should wear: A sundress or a skirt or pants with a nice blouse. Makeup and hair can be natural.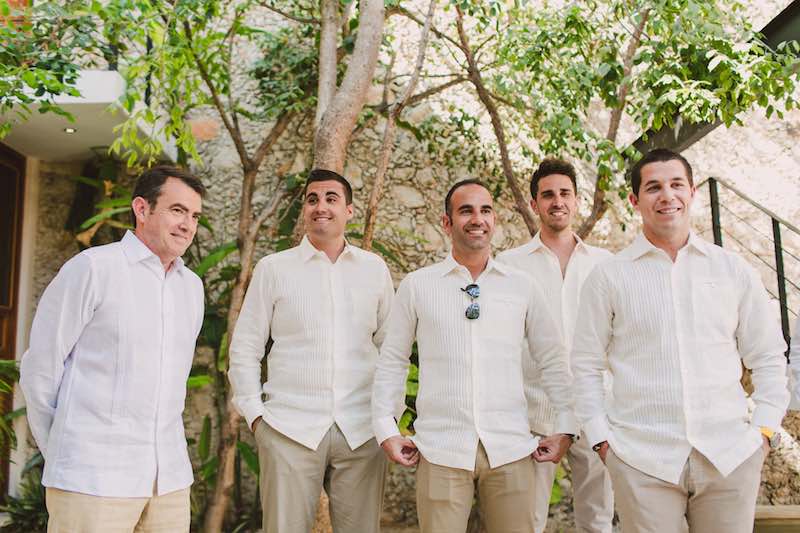 Real Wedding: Mariel & Martin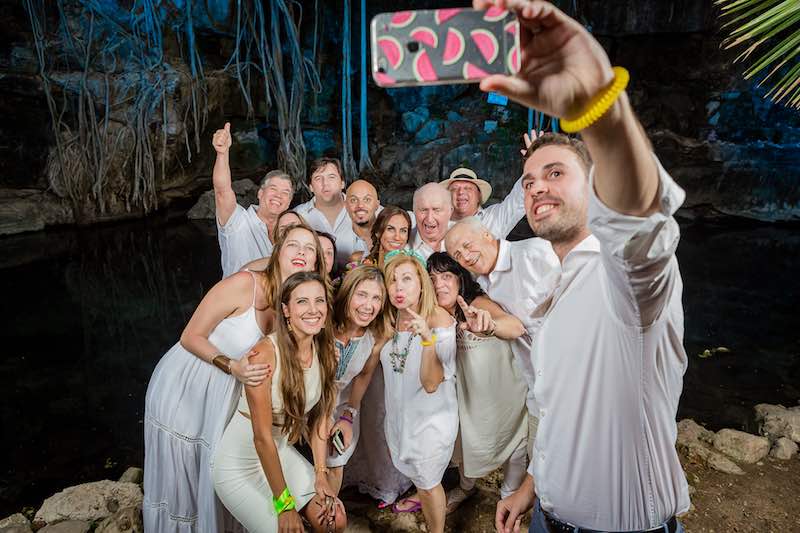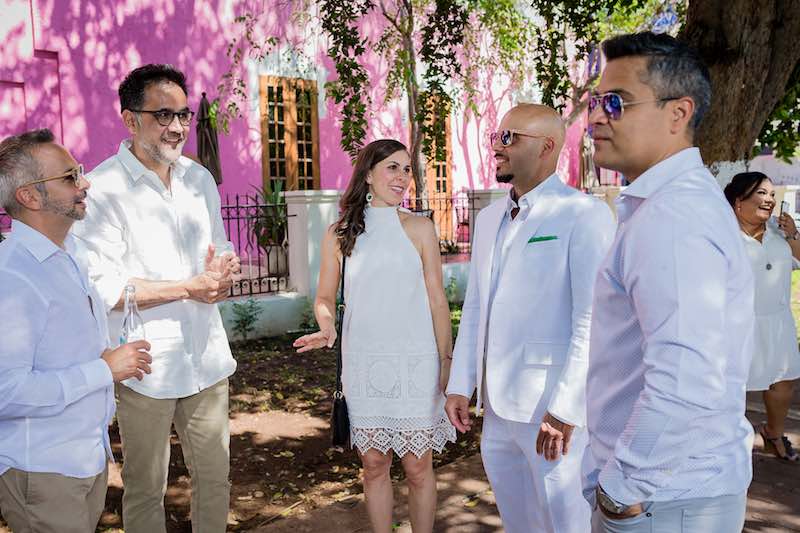 If you find yourself feeling a little too anxious about what to wear to a wedding in Mexico, in Yucatan, the best thing to do is find a good place to relax in Merida and stroll around the incredible city.
Do you want to know more about TIPS for your wedding in Yucatan?
We are YUCATANLOVE, Wedding Planners in Mérida, ask us.