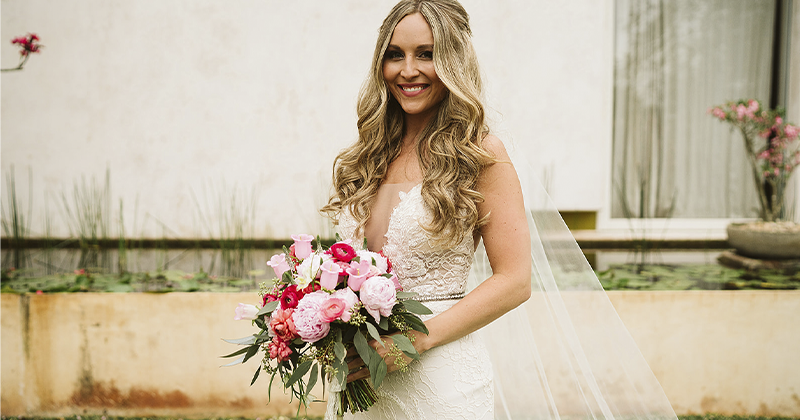 5 Wedding Dress Trends for 2022 👰
What is it that robs brides of their dreams? One of the most important elements and what we have all dreamed of? Yes! We are talking about wedding dresses and in this new year that begins bridal fashion comes with everything. 
Everything points to the fact that 2022 will be a great year for destination weddings and especially for couples who, due to the pandemic, have had to postpone that great day.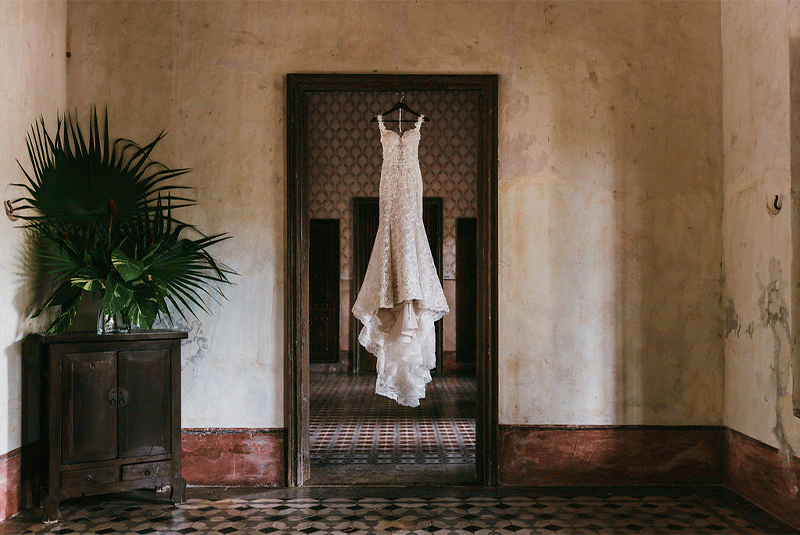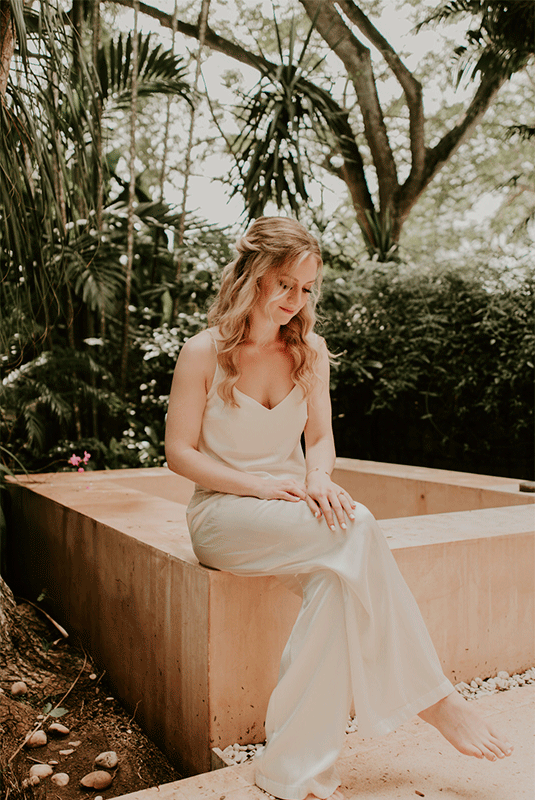 We tell you in detail the most beautiful and current trends that will be seen in wedding dresses during 2022:
1.The Bows 
This tender and romantic detail will be seen in the new collections of wedding dresses, since in addition to its versatility, they serve as a unifying element and mark the feminine silhouette with its volume.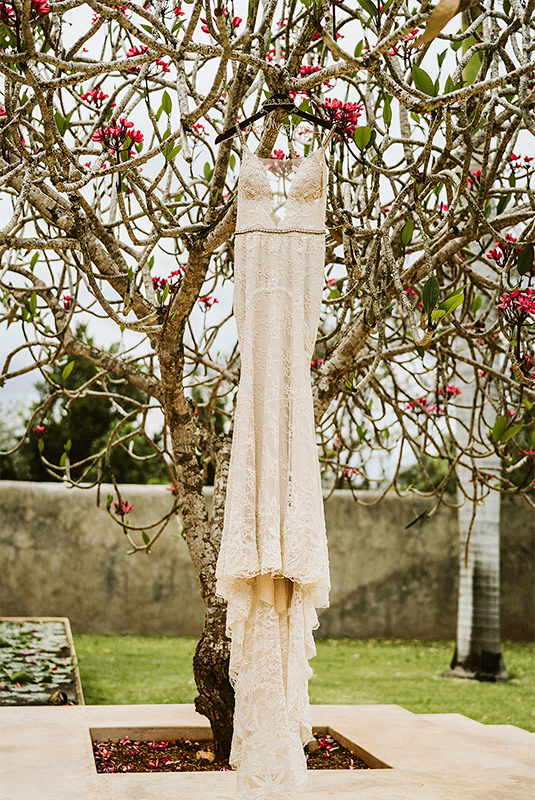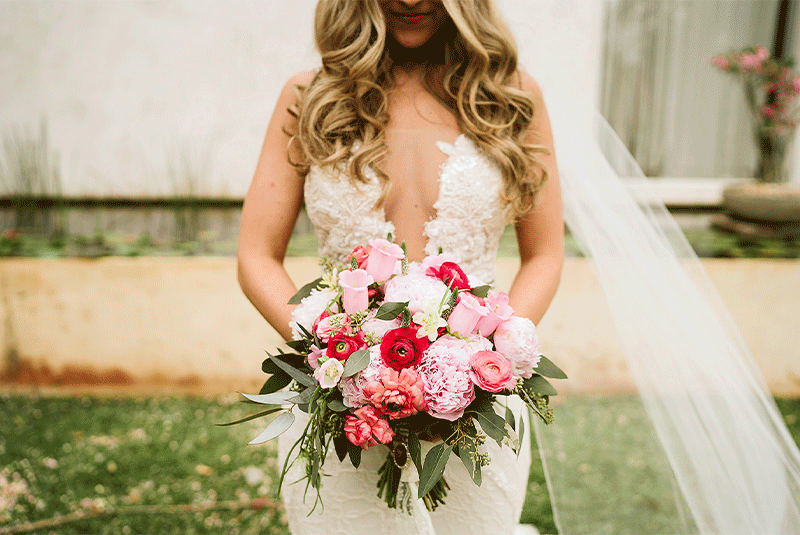 2. The magic is in the sleeves
Balloon, puffed, plunging, draped, long or short sleeves are one of the main elements of the bridal look, especially for simple and loose dresses that require a surprise factor, in addition to being able to provide greater security and comfort to the bride throughout her big day.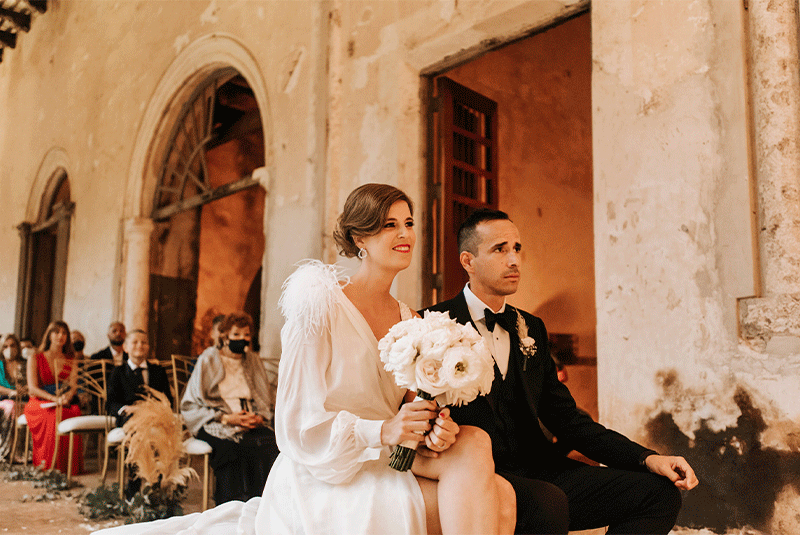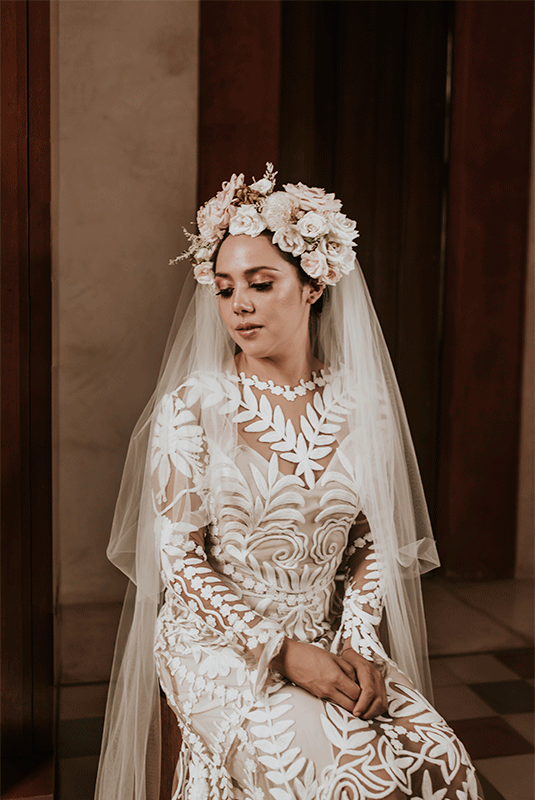 3. Detachable dresses 
One of the strongest trends for 2022 is the skirt + top style, the attire is decomposed, giving a formal touch to the ceremony with a formal skirt and a more casual and comfortable touch to the reception with pants or a lace blouse or bra. The options are up to you!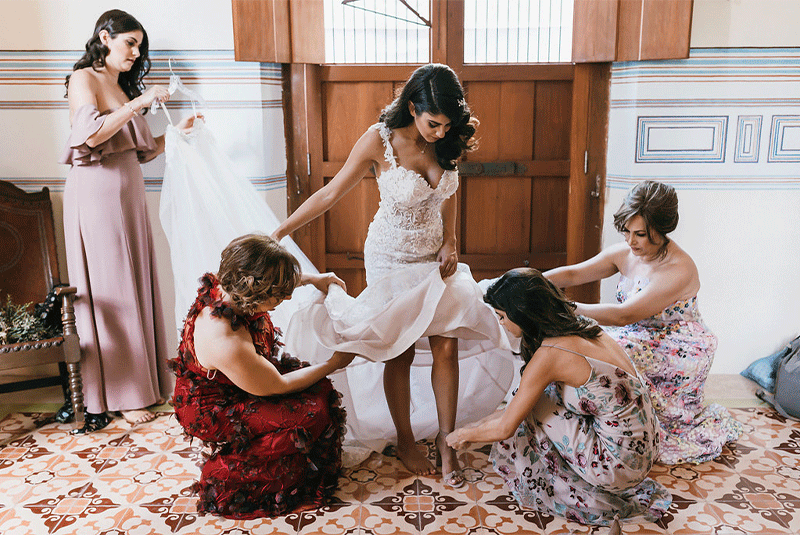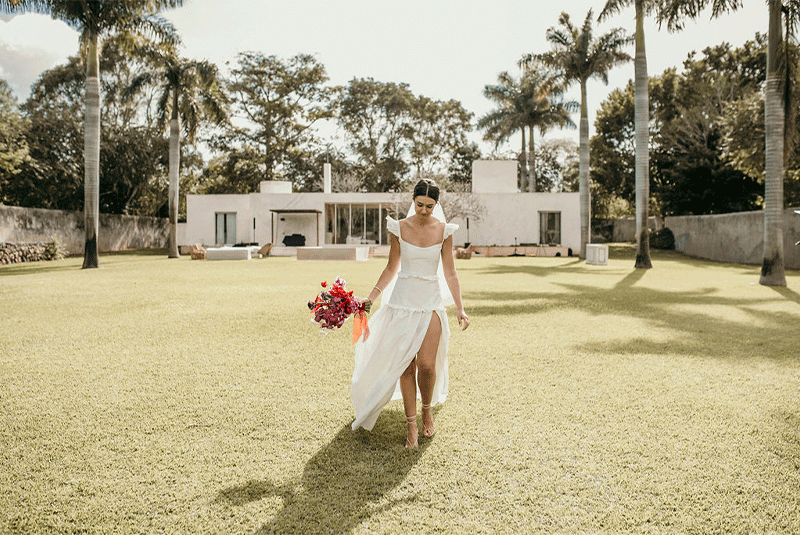 4. Goodbye long tails
This tradition of wearing a long dress train that often becomes a bit uncomfortable is going away… For this new year the tail is reduced to the essentials and becomes a surprise decorative element within the bridal look. 
The proposals for this element come in silk and chiffon draping with a style that hangs from the shoulders or sleeves of the dress and extends the entire height of the bride further framing her silhouette.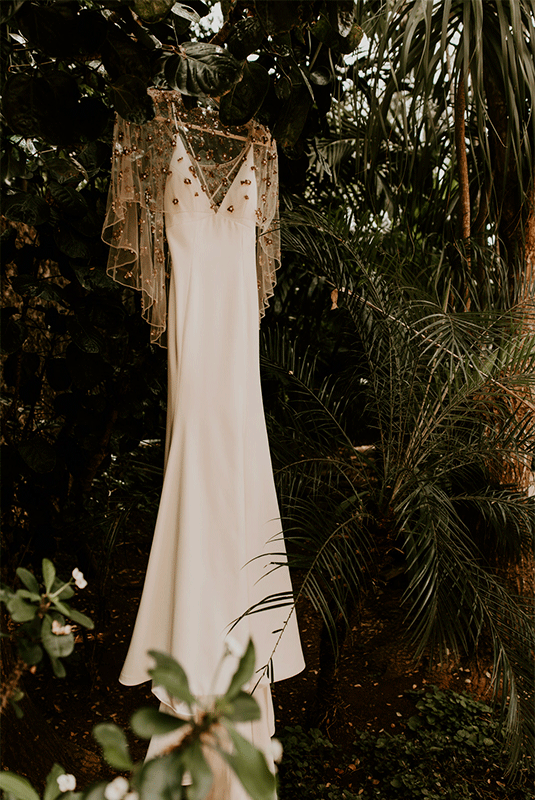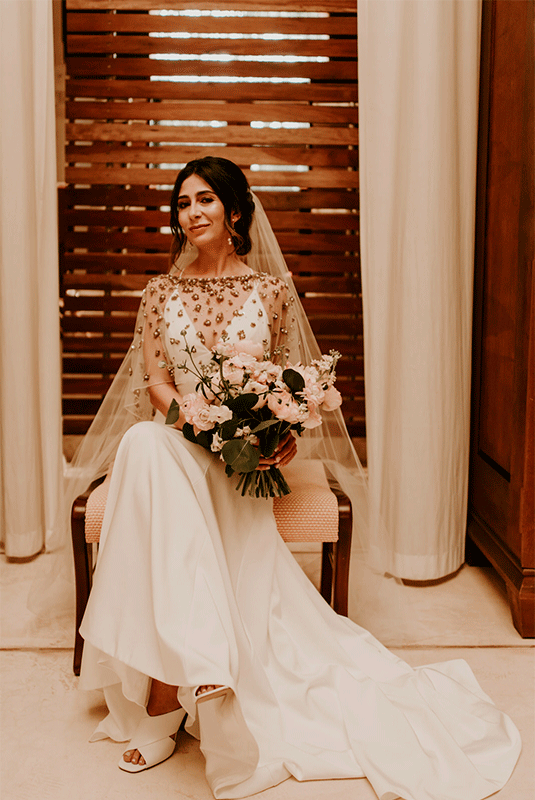 5. Hello to "Copacabana Style". 
Why is it called that? It's because of the not-too-long hemline and the abundance of ruffles that embellish and complement the look. Pieces in this style are based on the exuberance of sartorial elements.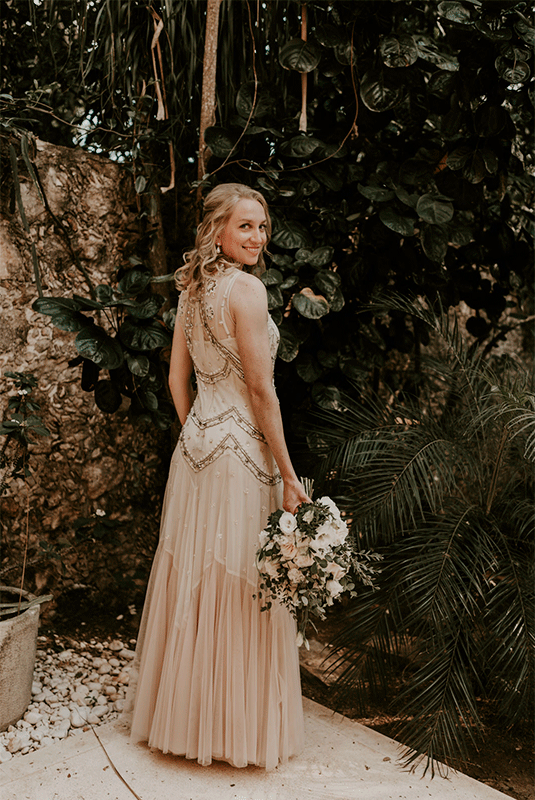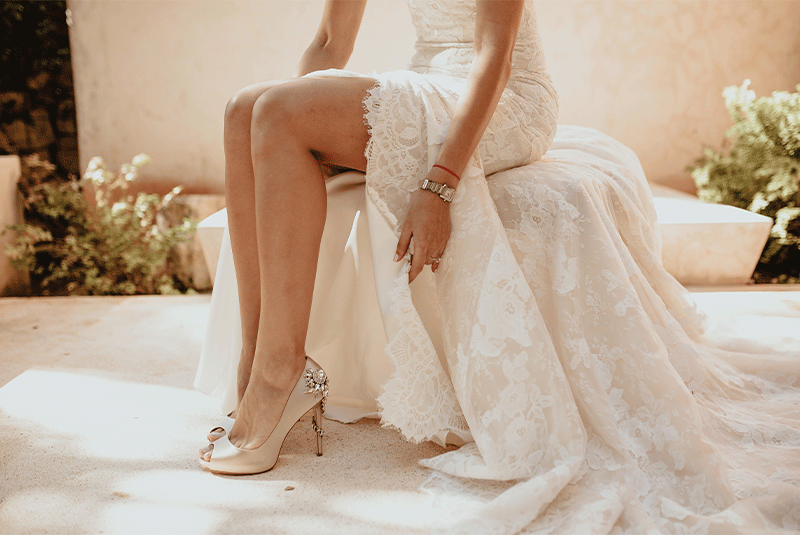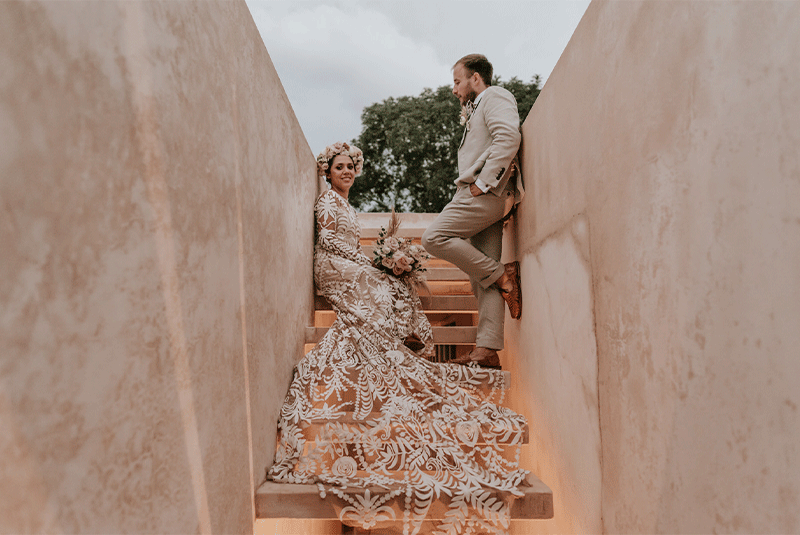 They are perfect dresses for a beach and sunset wedding, as an alternative to the boho-chic proposals. 
Now that you know the best tips and trends for dresses in 2022 you can start looking for your perfect dress that will amaze not only the groom, but all your guests.