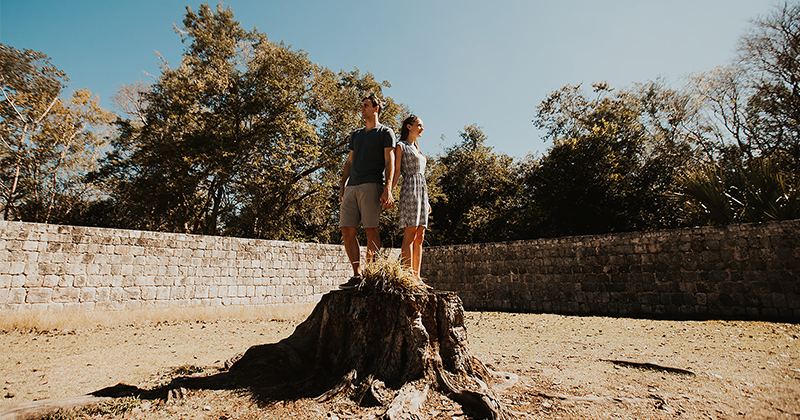 Tourist attractions in Yucatan you must visit ✈️
If you are going to celebrate your destination wedding in Yucatán, don't hesitate to take the time to visit and get to know some of the incredible tourist sites that the state has to offer. The Yucatecan culture, its gastronomy and the warmth of its people will make your stay unforgettable for both you and your guests.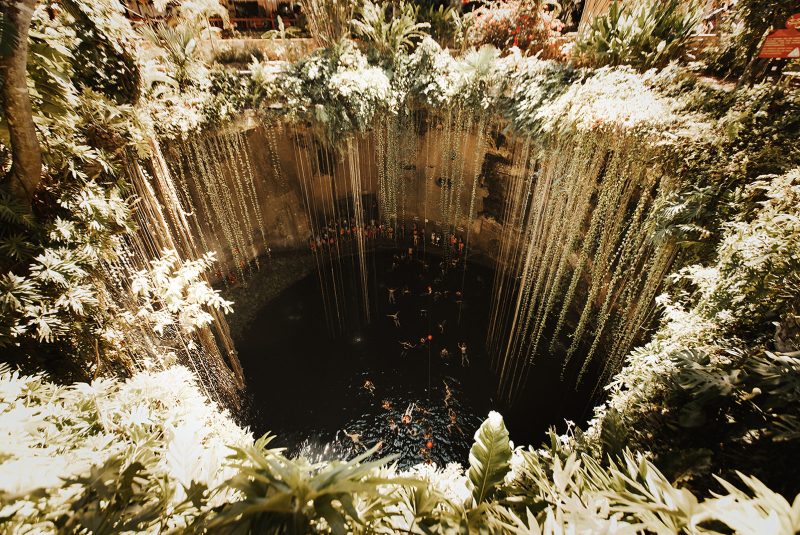 In Yucatán there are not only archaeological sites, there are also beaches, cenotes, caves, protected natural areas and magical towns, among many other attractions. You can do adventure, nature, gastronomic and luxury tourism, since we have wonderful Haciendas and hotels.
We share with you a list of places that we are sure you will love to visit:
Uxmal archaeological site
This archaeological site was declared a World Heritage Site by UNESCO. Its architecture is one of the most majestic of the Mayan culture. 
This place is located southwest of the state, in the direction of Campeche, 80 km. from Mérida, the capital of Yucatán.
In Uxmal you can enjoy a double experience, visiting its walls during the day and experiencing a wonderful sound and light show at night.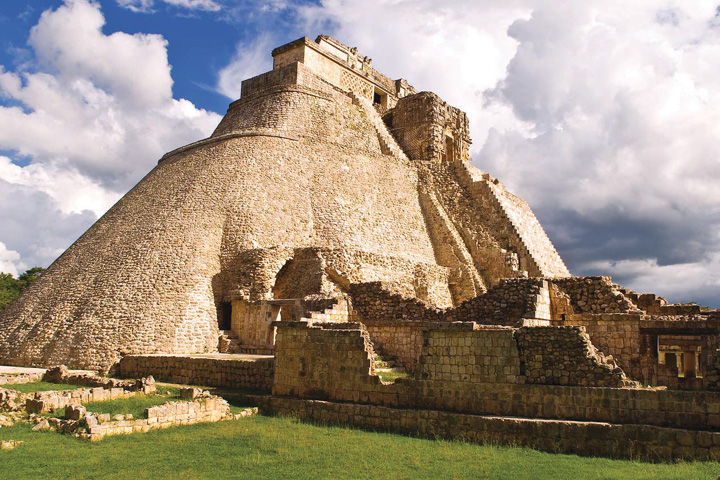 Celestún, a paradisiacal place
Celestún is an eco-tourist paradise with a protected reserve inhabited by hundreds of birds. You can visit the estuary, the petrified forest and a fresh water spring.
Ría Celestún Biosphere Reserve is amazing because every year hundreds of flamingos arrive to paint the waters pink, so it's a spectacle that you can't miss. The sunset scenes look taken away from postcards and are perfect to show off in social networks.
This place is located west of Yucatán, 109 km. from Mérida, and 123 km. west of Progreso.
The Calcehtok Grottoes are the largest in the entire Yucatecan peninsula and are ideal for those who like adventure, climbing and exploring subway paths, since they have a very wide extension and several types of routes, for experts, beginners and advanced.
They are located in the municipality of Opichén, southwest of the capital.
X'kekén and Samulá Cenotes
In the municipality of Dzitnup, about 20 minutes from the city of Valladolid, are the beautiful cenotes X'kekén and Samulá.
The first is located in a cave with large stalactites and an opening in the roof that allows natural light to enter and highlight the turquoise color of the water.
The second is semi-open type and the light comes in through its holes. It has several rock formations and plant roots and a depth of more than 13 meters.
Izamal, also known as the City of the Three Cultures, it is located 72 km east of the city of Mérida. It is a place full of color, exquisite gastronomy and living culture.
In this site there are Mayan temples and colonial houses that take you back to the XVI, XVII and XVIII centuries. The most important construction is the Temple of the Immaculate Conception and Convent of San Antonio de Padua, which has the largest atrium in Latin America.
Currently, most of its historic buildings and houses are painted yellow and white, which maintains an image of elegance and charm of bygone eras that make it unique.
There are many more places to visit, such as the popular Chichén Itzá, Wonder of the World, many magical cenotes in different municipalities, as well as majestic Haciendas.
We are waiting for you in Yucatán with open arms, we would love to be part of your experience.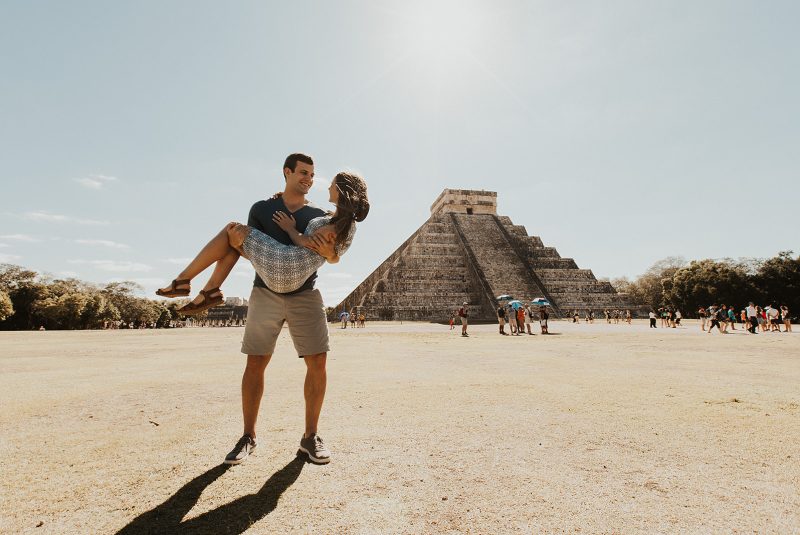 Do you want to know more about TIPS for your wedding in Yucatan? 
We are YUCATANLOVE, Wedding Planners in Mérida, ask us.