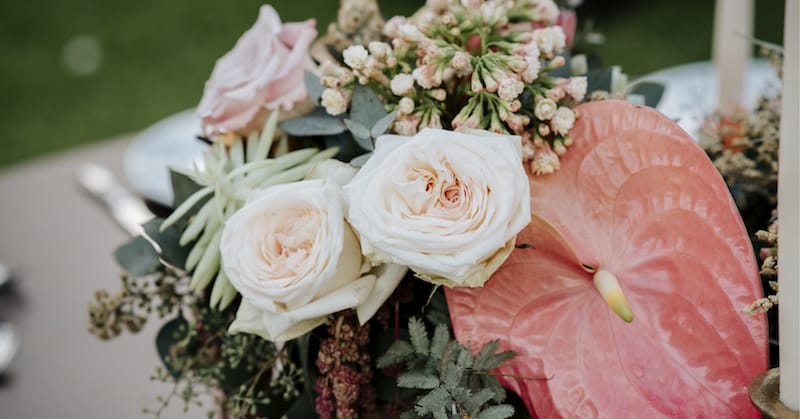 TEST: Wedding flowers 💐 Which ones to choose?
Flowers are the fundamental element in the decoration of your wedding. With them you will create the atmosphere you want and they are the touch that can't be missing. Ideally, you should go to your supplier with an idea in mind, but there are so many options that you may not be able to decide.
How to choose the best flowers for weddings?
The right choice does not depend on taste alone, although this will of course be decisive! You should also consider the season in which you are getting married, the type of wedding, the location, among other factors. So to help you choose the best flowers for your wedding we created this test.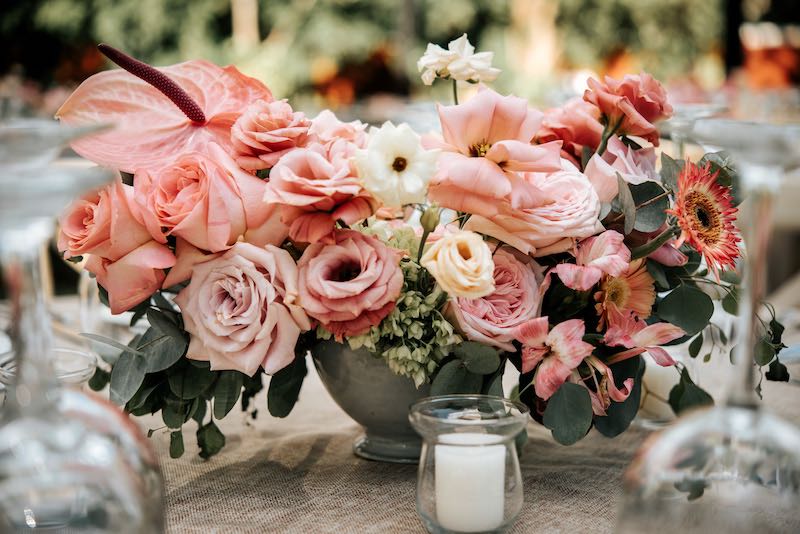 Find out your floral soul mate in just six questions!
1. What is your personality like?
Romantic and sweet.
Daring and adventurous.
Very determined and nature-loving.

Traditional and elegant.
2. What season of the year do you get married?
Spring.
Summer.
Autumn.
Winter.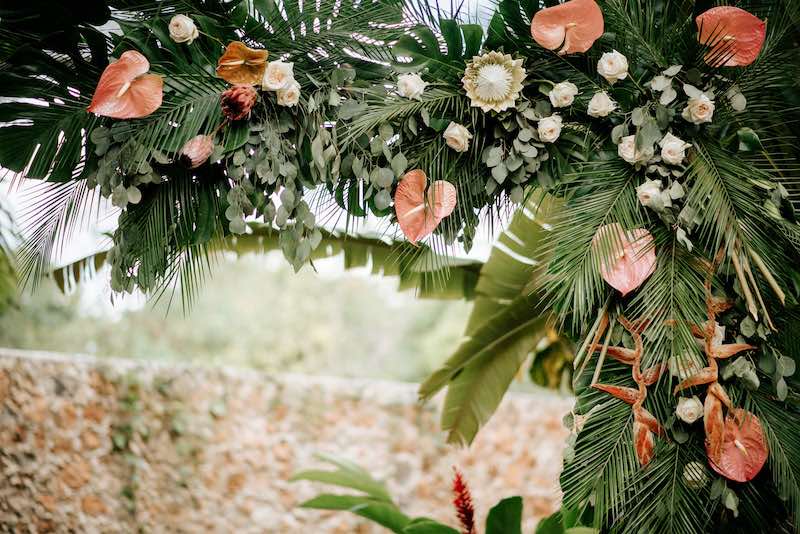 3. What style do you imagine your wedding in?
Romantic. With candles and a sweet table.
Tropical. With lots of colour and cocktails.
Boho. With rustic touches in a place surrounded by nature.
Elegant. With a predominance of white and sophisticated details.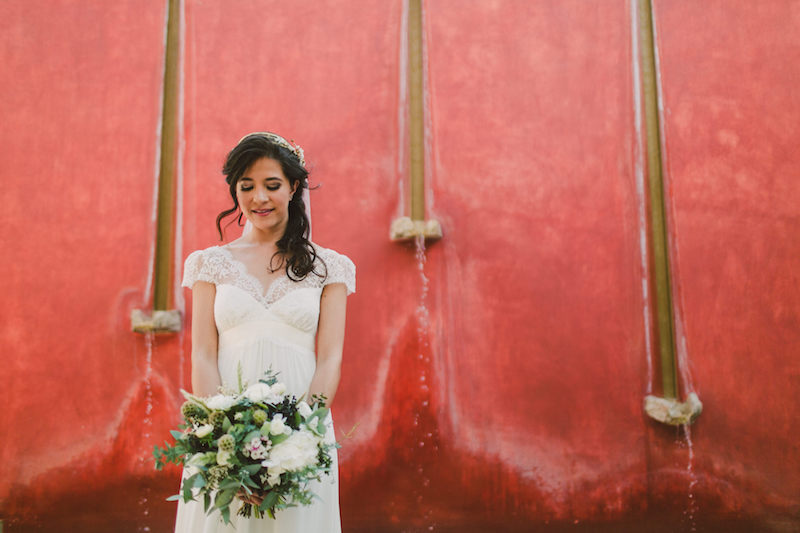 4. Your ideal place to get married is…
A large garden with tall, leafy trees.
Something unusual, like a cenote.
The beach! I want to see the sunset that day.

A Hacienda that has a lot of tradition and incredible spaces.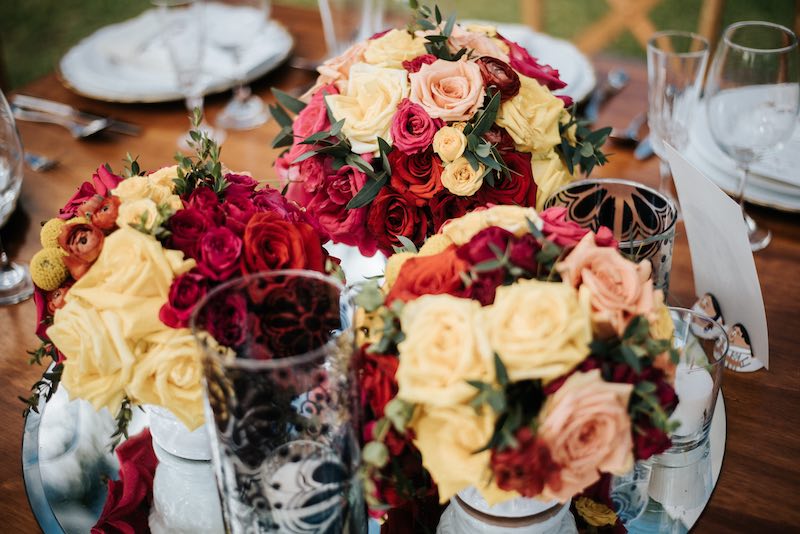 5. What type of ceremony will you have for your wedding?
A religious ceremony, although not necessarily in a church.
A civil wedding where I can involve my friends in the moment as well.
Probably something ancestral, like a Mayan ceremony.
I would like a traditional religious ceremony. My dream is to walk down the aisle.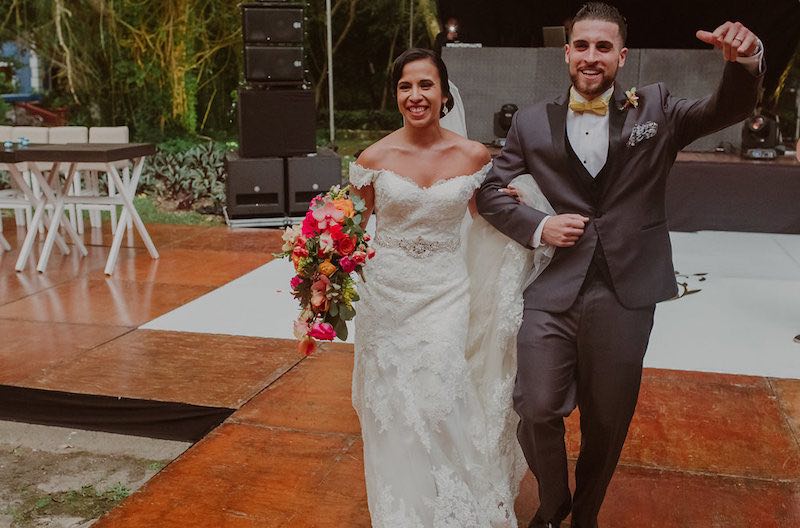 6. What colour will your bridesmaids be dressed in?
Some shade of pink or pastel colours.
Bright colours such as orange, green or yellow.
Light colours of green, blue or pink, and earth tones.
Deep or neutral tones such as greyish blue, red or navy blue.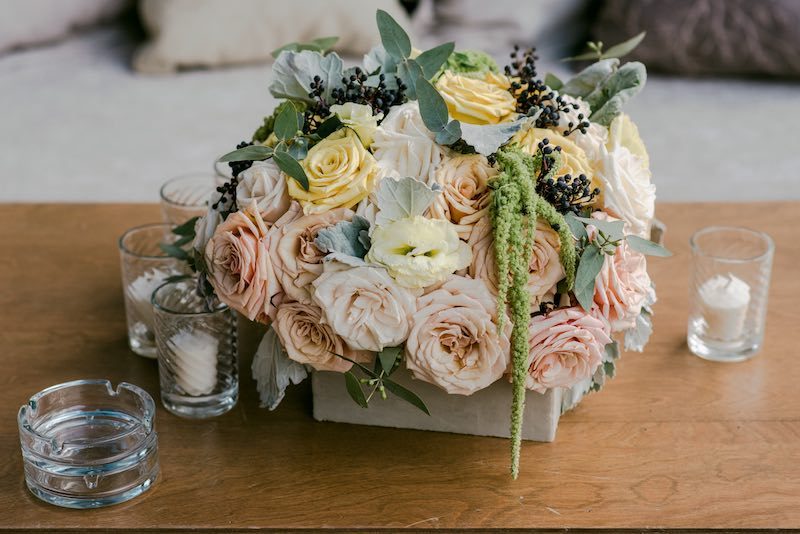 Majority "A" answers:
Sweet flowers just like you!
To achieve the romantic effect you are looking for the best flowers for you will be roses, lilies, lilacs, daffodils, peonies, boronias, stargazers, hyacinths, forget-me-nots, sunflowers, and violets. Look for pinks, beige, white and light green.
Most "B" answers:
You're an unusual bride!
Such a traditional wedding doesn't suit you, so your flowers definitely can't be either. The best options for you will be flowers with vibrant and exotic colours, such as wallflowers, snapdragons, protea, anthurium, magnolias, jasmine, chrysanthemums, hydrangeas, gardenias, iris, lilies and roses. Go for bright colours such as blue, purple, orange and yellow.
Majority "C" answers:
All nature in your bouquet!
Your ideal bouquet will be dominated by small flowers, green leaves such as eucalyptus, ivy and succulents. To create harmony between these elements choose flowers such as chrysanthemums, dahlias, jasmine, sunflowers, roses, lavender and chamomile. Opt for earth tones, violet and green.
Most "D" answers:
An elegant bouquet for an elegant bride!
Sophistication is definitely what you are known for. To make your bouquet look as spectacular as you are, prefer flowers such as red roses, anemones, camellias, bells of Ireland, tulips, gerberas, gardenias and orchids. Opt for light shades such as white, beige and light green, or deep shades such as red and violet.
Créditos Fotográficos:   @cuartoazulweddings

Do you want to know more about TIPS for your wedding in Yucatan?
We are YUCATANLOVE, Wedding Planners in Mérida, ask us.