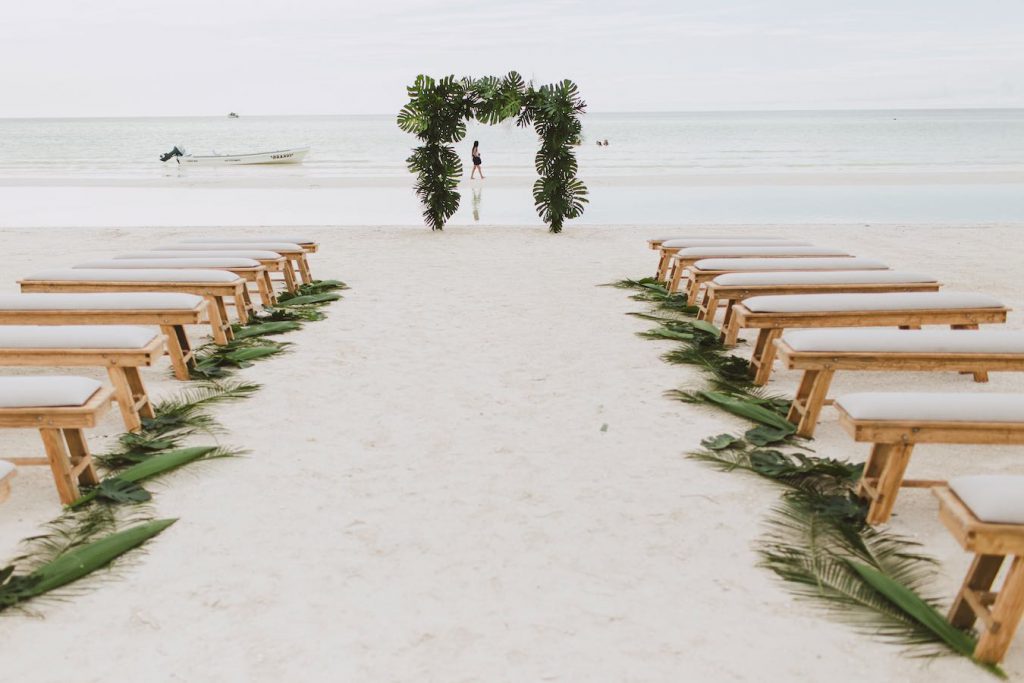 Pre wedding skin care in Yucatán 💁
Yucatan is a hot state all year round, which is a great advantage to enjoy the beach and cenotes. But this could be a drawback for your skin during your wedding day; especially if you are not used to high temperatures. That's why here are some tips for the best skincare routine before your wedding. 
How to prepare the skin for a destination wedding in Yucatan?
Without a doubt, the best way to maintain radiant skin is to stay hydrated. Remember that approximately 20% of the total water in our body is in our skin, so to achieve a fresh look you need to drink enough fluids.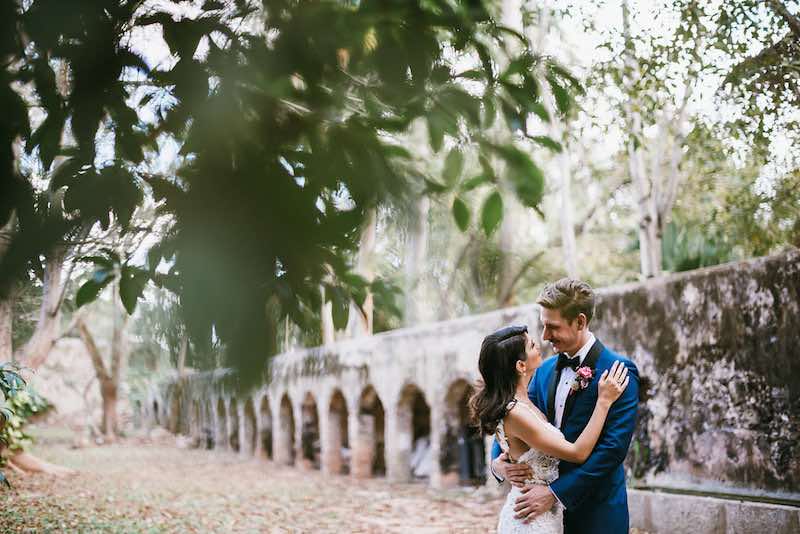 Tips to take care of your skin during a wedding in Yucatan
Hydration is basic, but instead of natural water, drink mineral water, cucumber water, or tea constantly for several days before the wedding.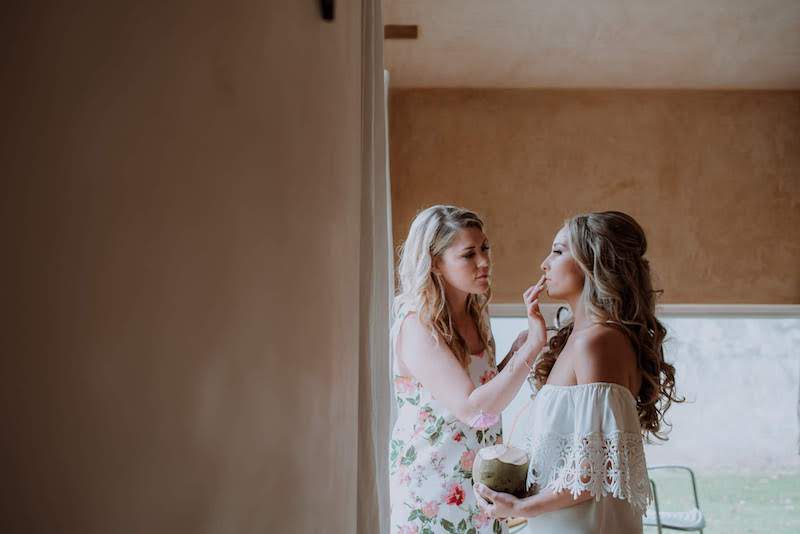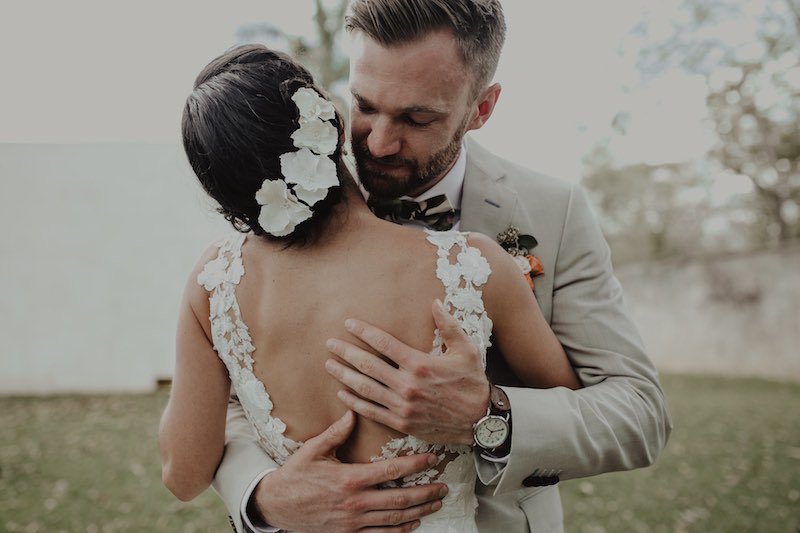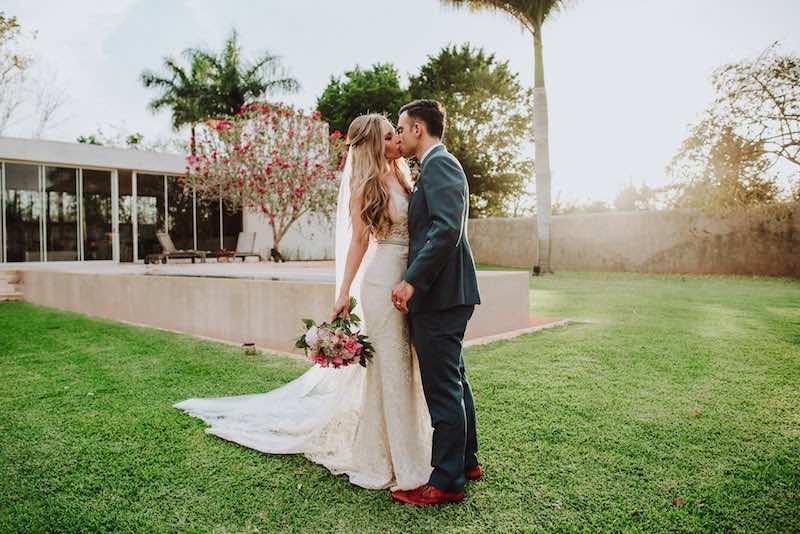 Catch the sea breeze on your bridal skin 
To maintain fresh, radiant skin despite the heat, moisturizers are key. Two basic moisturizer products will help you keep your skin moisturized: a water-based cream and a refreshing spray, such as the Vichy brand, or the Avène company.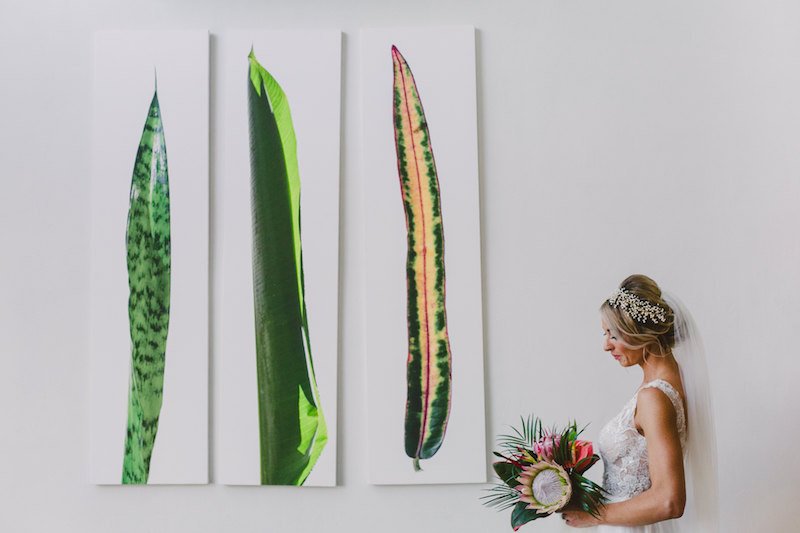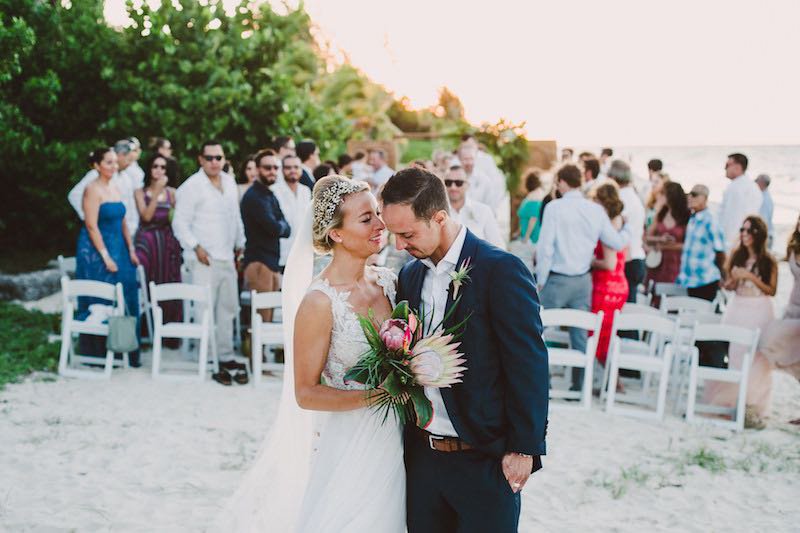 Our advice for protecting the skin of a bride at a destination wedding
Relax, visit a beauty salon in Merida and choose a  bridal hairstyle; do a gentle full-body exfoliation one week before your wedding. Removing dead skin cells will improve the skin's moisture retention, plus it's a fun ritual to share with your bridesmaids or mom – all your skin will look glorious! Even when it's time to exchange wedding rings, you'll look great.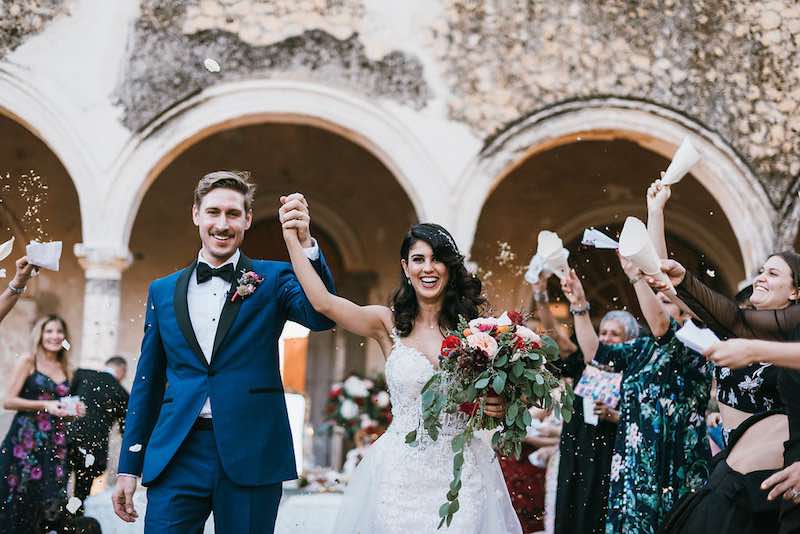 Bridal accessories and a bride's skincare routine
Bridal accessories and a bride's skincare routine.
Tradition says that the bride should wear something blue, something new, something borrowed, and something used. Turn this lovely tradition on its head and share it with all your guests to beat the heat: give everyone a blue scarf to get rid of sweat; choose a new bridal gown in a light, natural fabric that will keep you cool and comfortable.
You could also recommend men to wear masculine bridal accessories; your partner to wear an amazing groom's suit or guayaberas; hand out handmade fans for your guests to cool off, and make mosquito repellents available for them to use and share.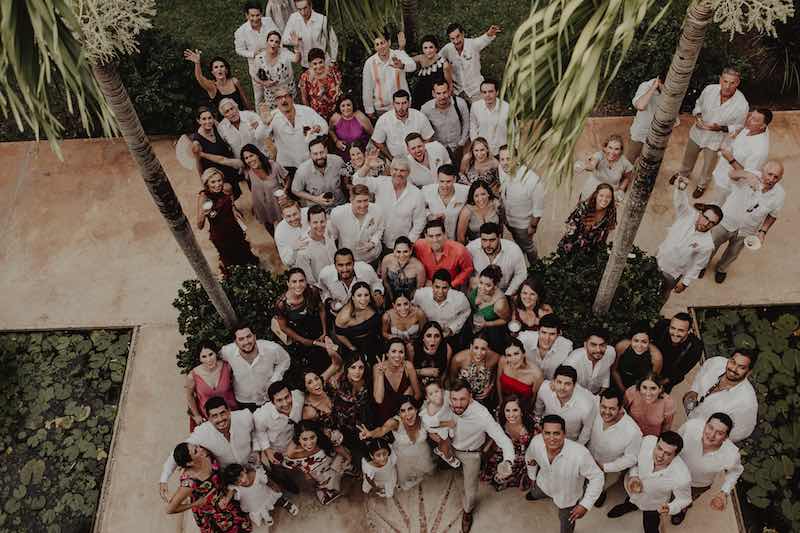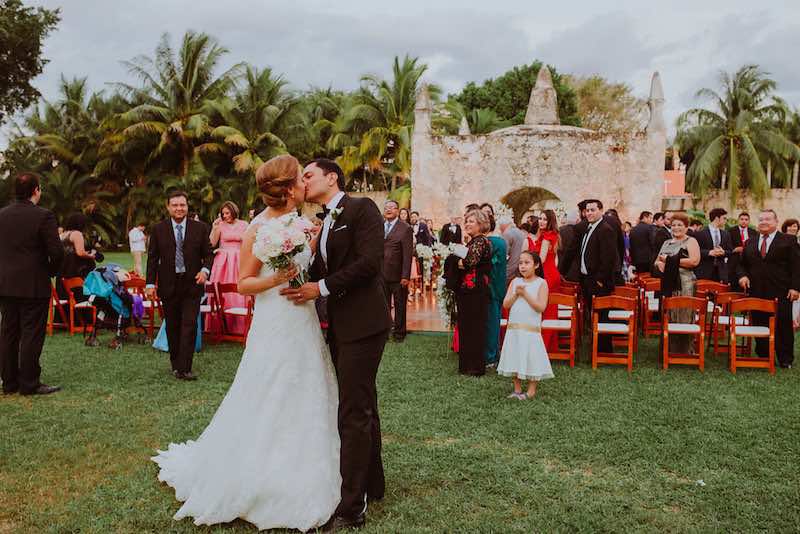 Our tip for bridal accessories at a Yucatecan wedding
Turn the heat into an excuse to give hats and fans made by Mayan artisans, tradition, and freshness!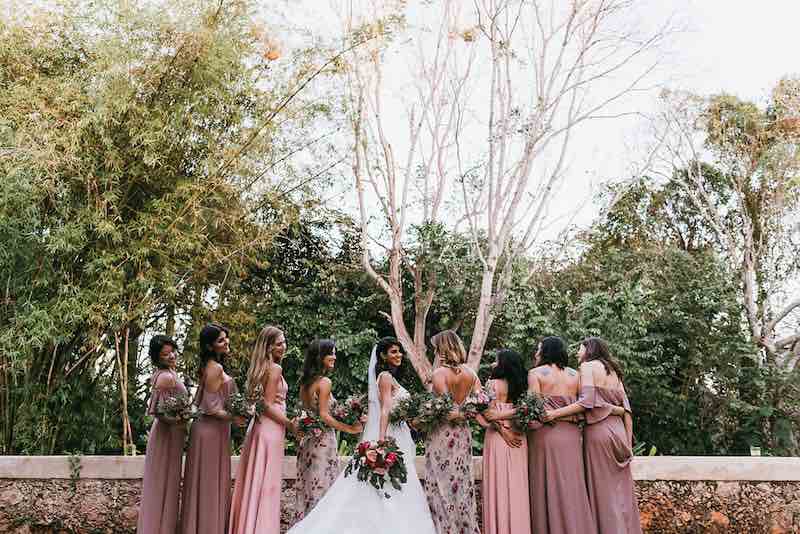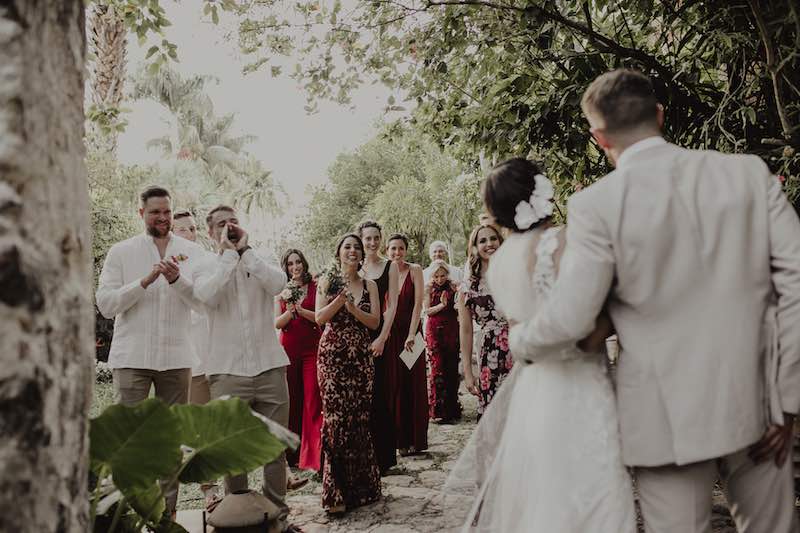 Follow these tips to be the most beautiful destination bride and get enviable skin from the first moment of your wedding, to memorable moments such as the garter toss and until the end of the celebration. Remember to surround yourself with the wedding planner team you feel most comfortable with.
Photocredits: @tamarauribeportraits – @kapephotography – @fabriziosimoneen – @anielafotografia – @cuartoazulwedding
Do you want to know more about TIPS for your wedding in Yucatan?

We are YUCATANLOVE, Wedding Planners in Mérida

, ask us.