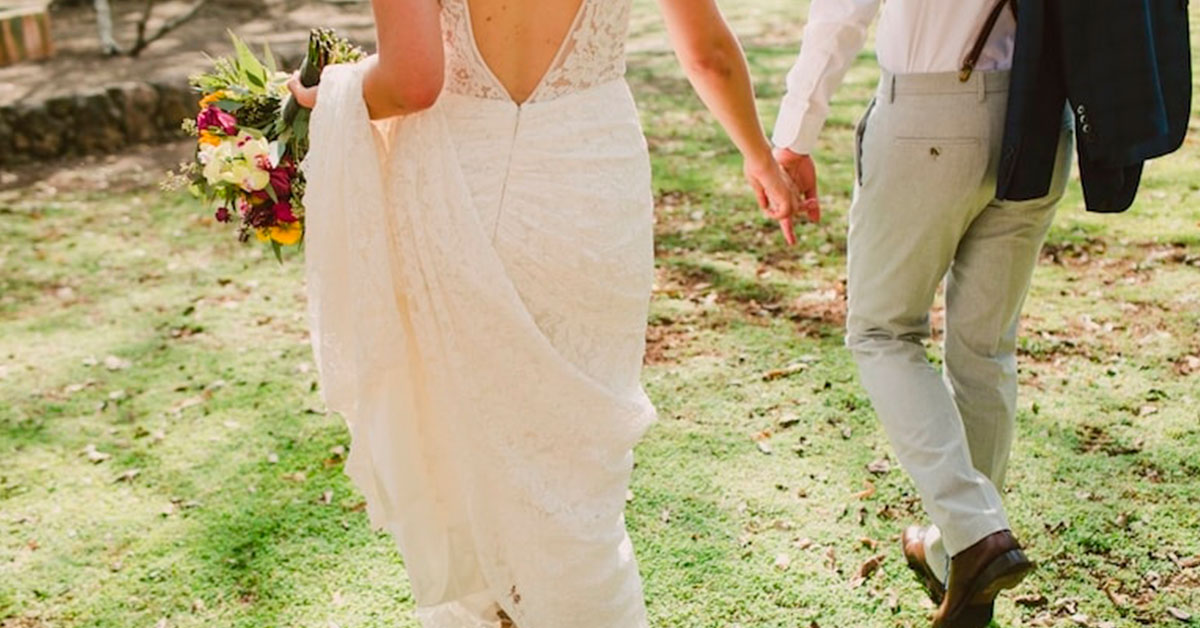 Make it happen! How to take care of your skin and your body before the wedding.
Nowadays, there are many options to achieve a healthy body, and the beauty of the skin is also part of that; most brides are looking to lose weight and look better on their wedding day. But are those who do not even know where to start. Have you ever wondered: How can I get in shape for my wedding? In this post, you can find out our recommendations to achieve it and, how to take care of your skin before the wedding. 
How can I get fit for my wedding?
Are there exercises or meals that help me with the process?
Many people don't dedicate any of their time to this kind of activities because they live a sedentary life, or maybe because they don't have the time. 
Muchas personas no dedican nada de su tiempo en esta actividad y llevan una vida sedentaria; quizá por que no les da tiempo o por qué han practicado un deporte.
Read our next tip and start creating the best pre-wedding skincare routine.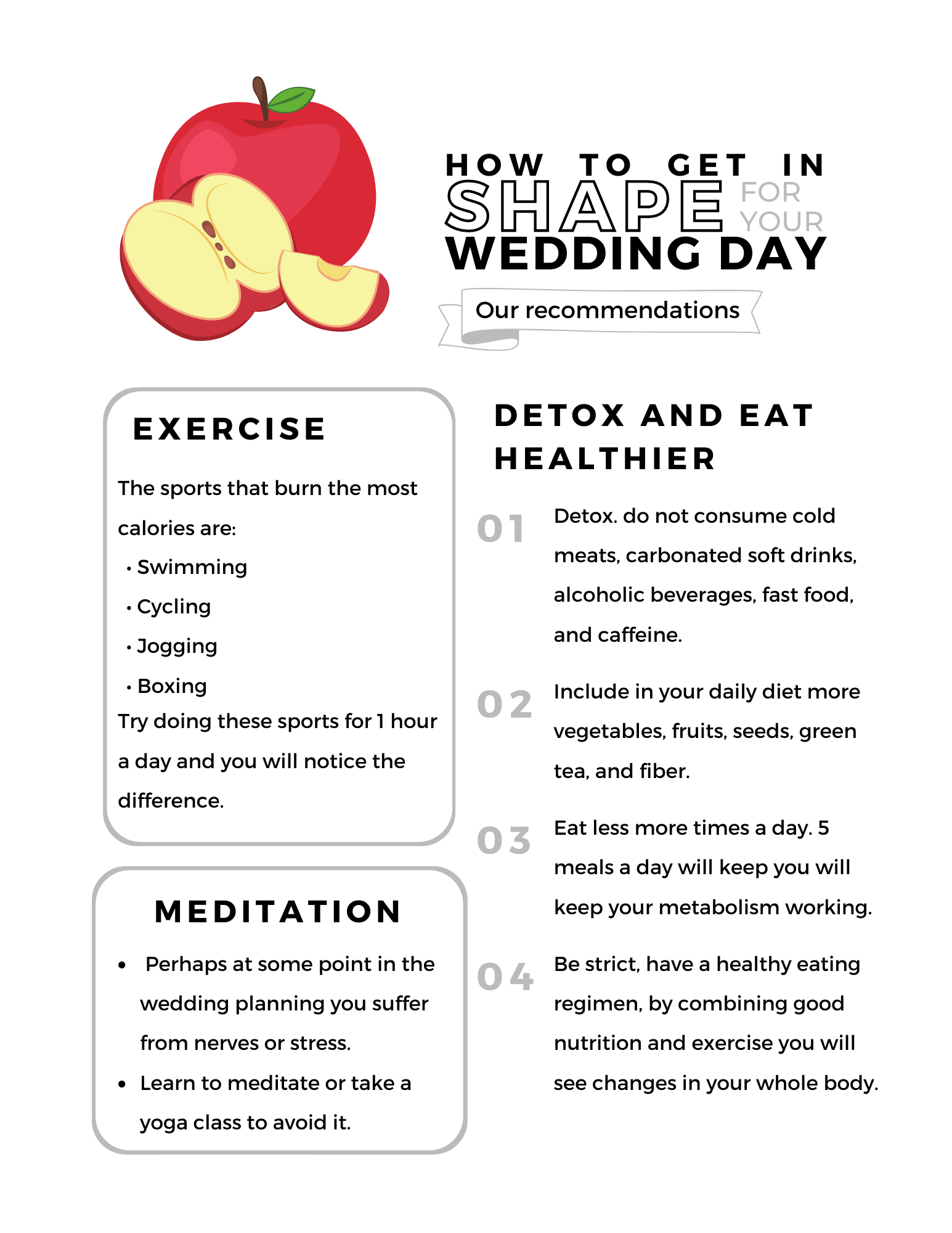 The truth is, it's not just about exercising; it's also about maintaining a balanced diet and being strict in your routines.
Will wedding planning generate nerves and stress? The answer is yes even if you have the help of an expert, in this case, a wedding planner, you will go through periods of stress and nerves.
This is completely normal and, by having a wellness routine you can help your body relax and…
You will feel good! 
Try to avoid anything that makes you retain fluids such; as saturated fats, caffeine, or tobacco. Just as there are products that you should avoid in this whole planning process; there are other things that you should eat before the wedding that will help you look amazing on that day. 
If you have never exercised or gone on a diet, you should find something that you like so that you don't stop soon after starting; it will be normal that at first you will have a hard time and maybe you won't be able to finish it. 
But if you are consistent, in less than a month you will notice how your body gets used to this new rhythm of life and will start the physical change in your body, showing you the benefits of a healthy and balanced routine for you.
Another thing we recommend is to go with your best friend or in this case with your bridesmaids. Let them also be involved in this process and achieve together that balance you would like to show off the day of the wedding.
Do you want to know more about TIPS for your wedding in Yucatan?

We are YUCATANLOVE, Wedding Planners in Mérida

, ask us.