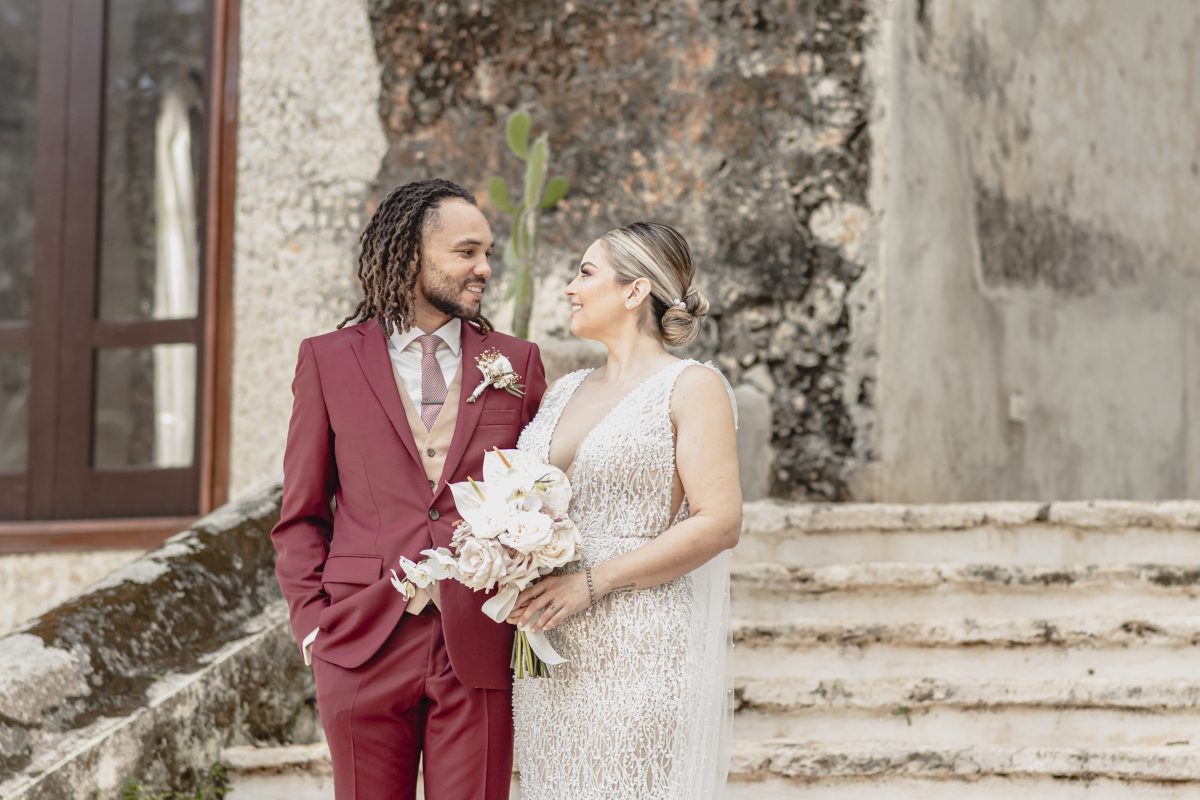 Outdoor Wedding at Hacienda Tamchen: Priscilla & Kevin
Priscilla & Kevin traveled from the United States to the Yucatán to celebrate their outdoor wedding at Hacienda Tamchen Merida Yucatan, a venue with open spaces and incredible architecture to host the most important moment of many couples' lives.
The bride and groom welcomed 120 guests, including friends and family, who traveled to share an unforgettable experience.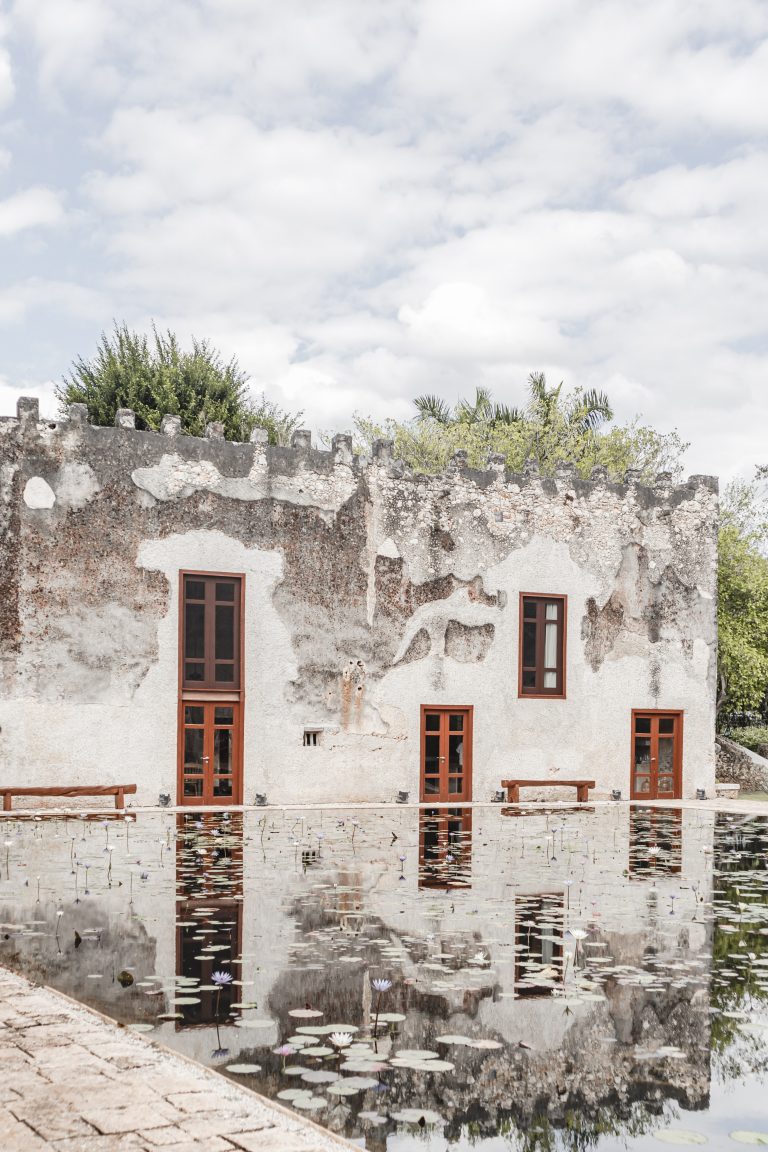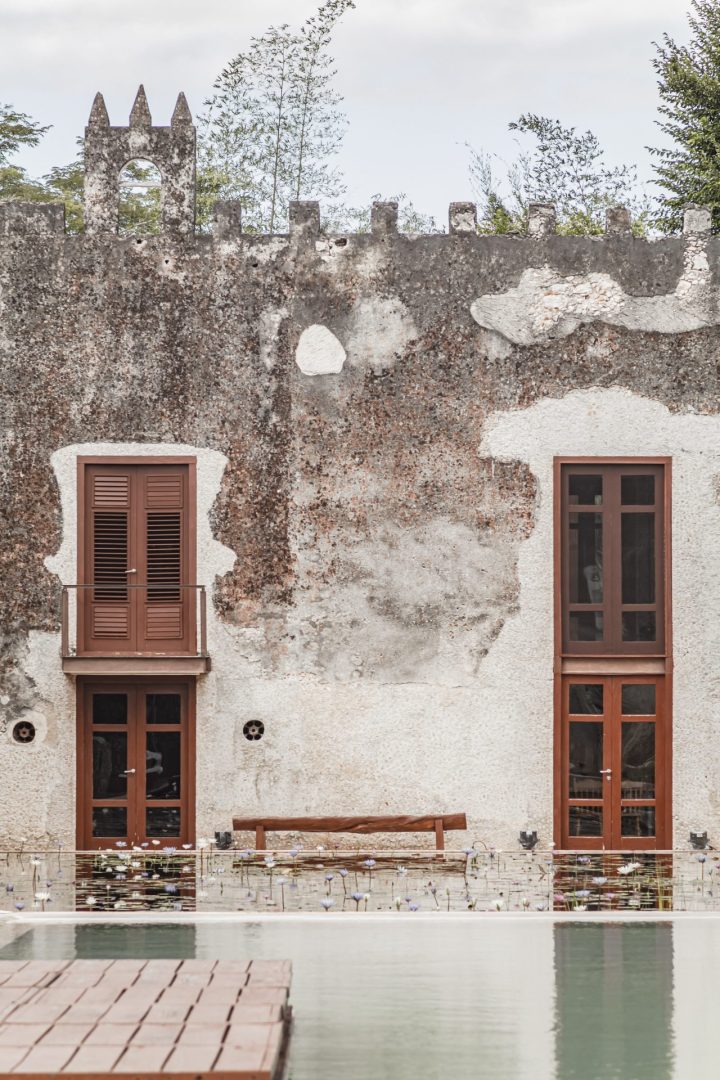 Outdoor wedding venue
The bride looked beautiful with a sequined dress, a veil as a cape with white pearls, pearl earrings, an up-do and of course her bouquet of flowers in white and beige tones.
The groom wore an elegant wine suit with a beige vest, a matching tie and brown shoes.
When they were ready, both went to one of the gardens to have their special moment, their First Look. Afterwards, they took the opportunity to take some very romantic pictures.
Outdoor wedding ceremony
The main garden in front of the tree awaited them for the symbolic ceremony, the atmosphere was fresh and romantic, Priscilla & Kevin were ready for a life together.
The groom was anxiously awaiting his future bride, and after the whole procession entered, Priscilla came in. It was a very special moment that everyone present will remember forever.
During the ceremony, the bride and groom pronounced their vows and exchanged rings, tears could not be absent. At the end, they sealed their love with a kiss. All the guests celebrated the couple's wedding married.
Outdoor wedding decor
Friends and family moved to the poolside area to enjoy exquisite canapés, fresh waters, such as chaya with lime and jamaica with strawberry, and flavored cocktails. The comfortable seating, ambiance and details were impeccable and provided tranquility.
Outdoor wedding reception
The main garden was waiting for everyone after sunset. The wedding theme that Priscilla & Kevin chose was Tropical Calm, which highlighted their personality and could be seen in every detail of the historical wedding venue.
The circular, square and rectangular tables, dance floor, DJ, mirror ball, drink cart and candy table were strategically placed in the garden, so everyone could enjoy the evening.
The centerpieces were in warm colors, with brown, beige and white elements, as well as orange and white candles, in keeping with the elegant and sophisticated style of the wedding.
All the guests enjoyed a delicious dinner, including cochinita ravioli, pork belly and black recado, chicken and shrimp. Afterwards, the people closest to the couple dedicated emotional speeches to them.
The moment of the first dance as husband and wife had arrived, and the couple took to the dance floor to inaugurate the party. Their loved ones were able to dance with them and spend incredible moments at the wedding location.
We wish them much happiness, prosperity and love.
Do you want to know more about TIPS for your wedding in Yucatan?
We are YUCATANLOVE, Wedding Planners in Mérida, ask us.