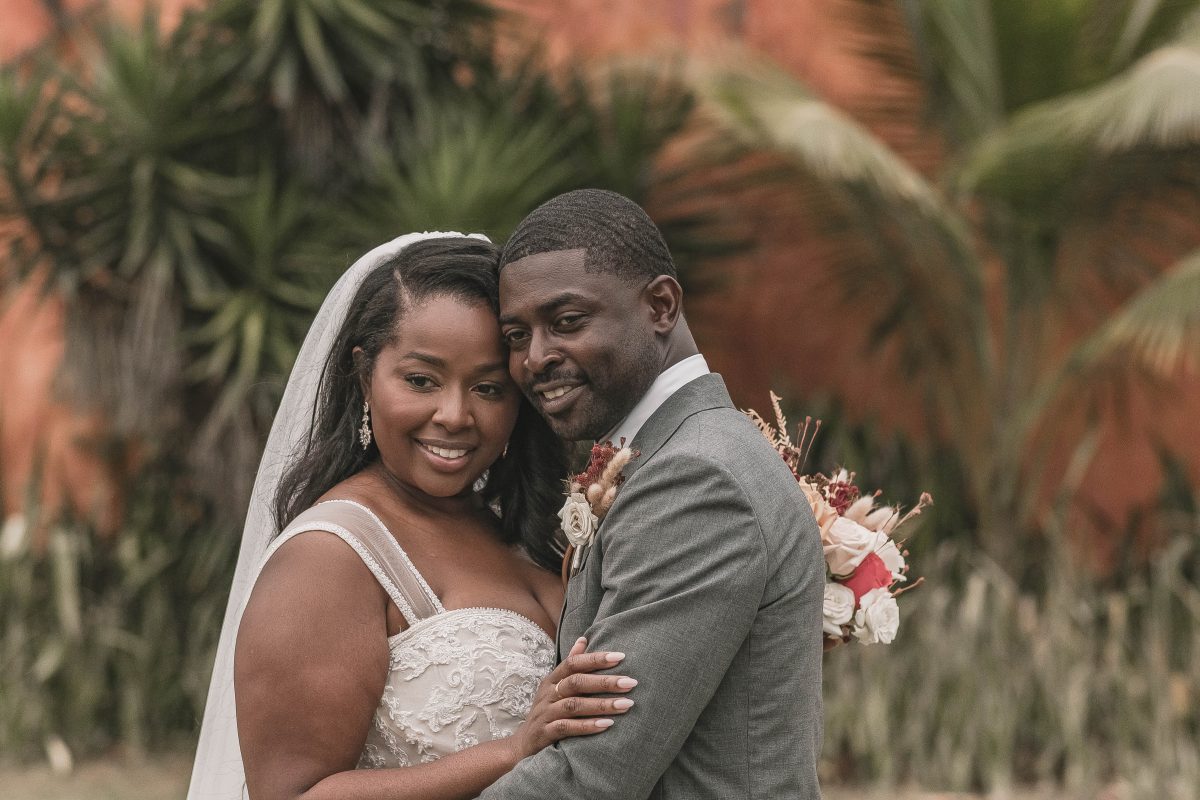 Colour Palette Warm At Hacienda Dzibikak: Francesca & James
Explore the Enchanting Warm Colour Palette at Hacienda Dzibikak: Francesca & James. Discover a garden themed wedding with a variety of warm tones, including soft and cozy hues, warm greys, and autumn-inspired shades perfect for warm skin tones that beautifully complements their style and sets the tone for a memorable experience.
Francesca & James decided to celebrate their destination wedding in Mexico in a unique way at Hacienda Dzibikak, a venue in the state of Yucatan with an incredible architecture restored and conditioned to host unforgettable events.
The destination wedding at Hacienda Dzibikak had 50 guests, the couple's most important people traveled to share an unforgettable experience with them.
Warm Colour Palette Clothes
The bride looked beautiful in a lace dress with an impeccable white veil, sparkling earrings and and for the wedding hair looks she chose her hair loose hair, and of course her bouquet of flowers in warm autumn colour palette.
The groom, on the other hand, dressed in wore an elegant gray suit, with a brown tie that matched perfectly with his brown shoes.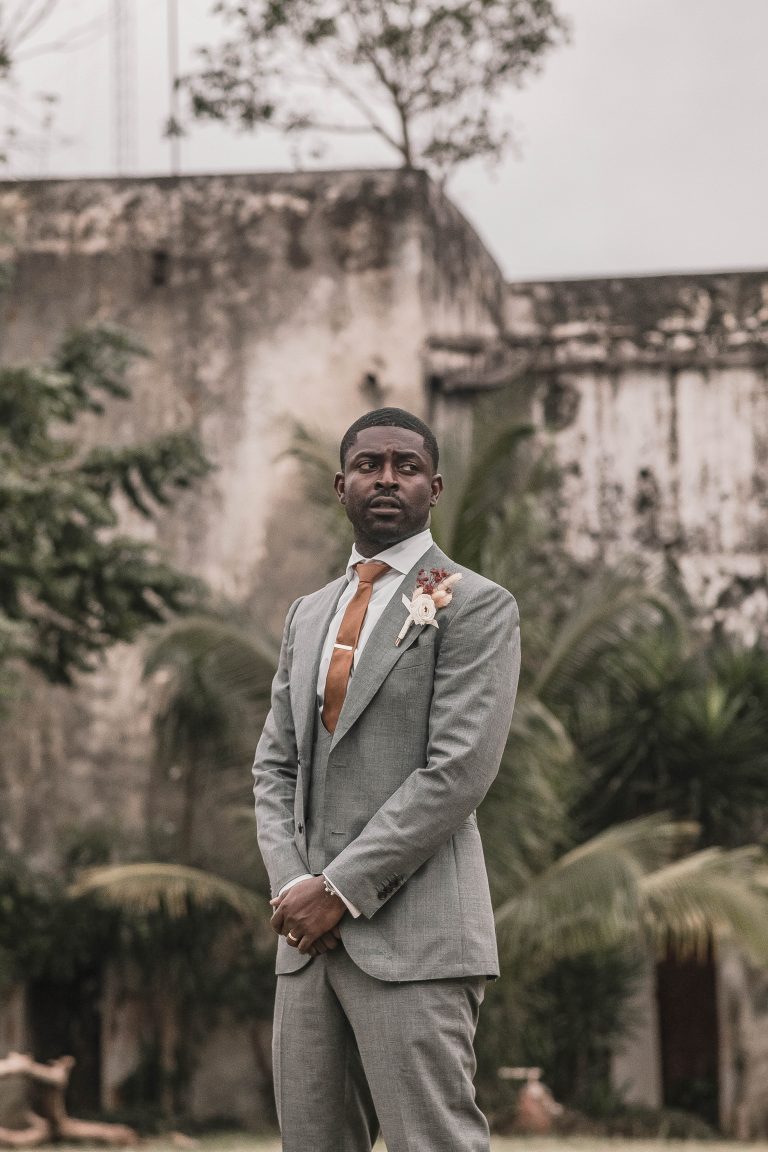 Warm Colour Symbolic Ceremony in Front of the Chapel
The back garden in front of the Hacienda's chapel awaited the bride and groom for their symbolic ceremony. Sorrounded of soft and warm colors every detail was perfect for Francesca & James to walk happily down the aisle to start their new life together.
During the ceremony, the bride and groom pronounced their vows and exchanged rings. At the end, they sealed their love with a kiss. All their friends and family celebrated the spiritual bond of the adorable couple.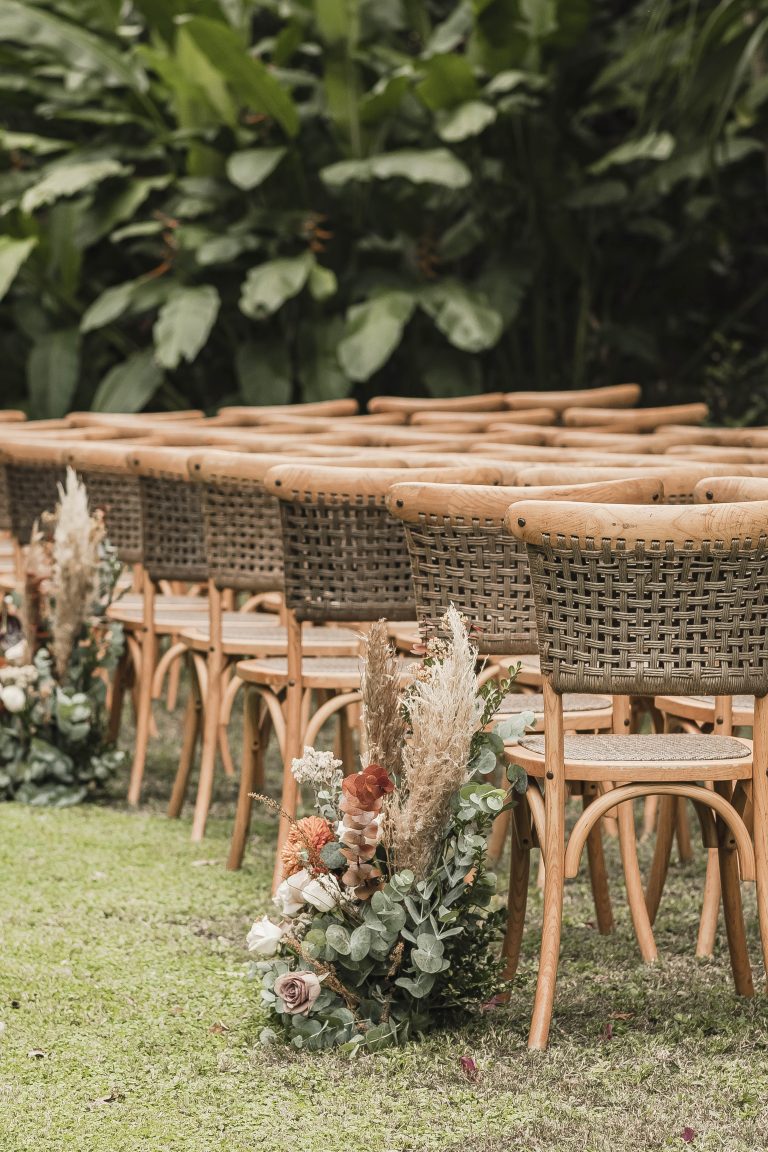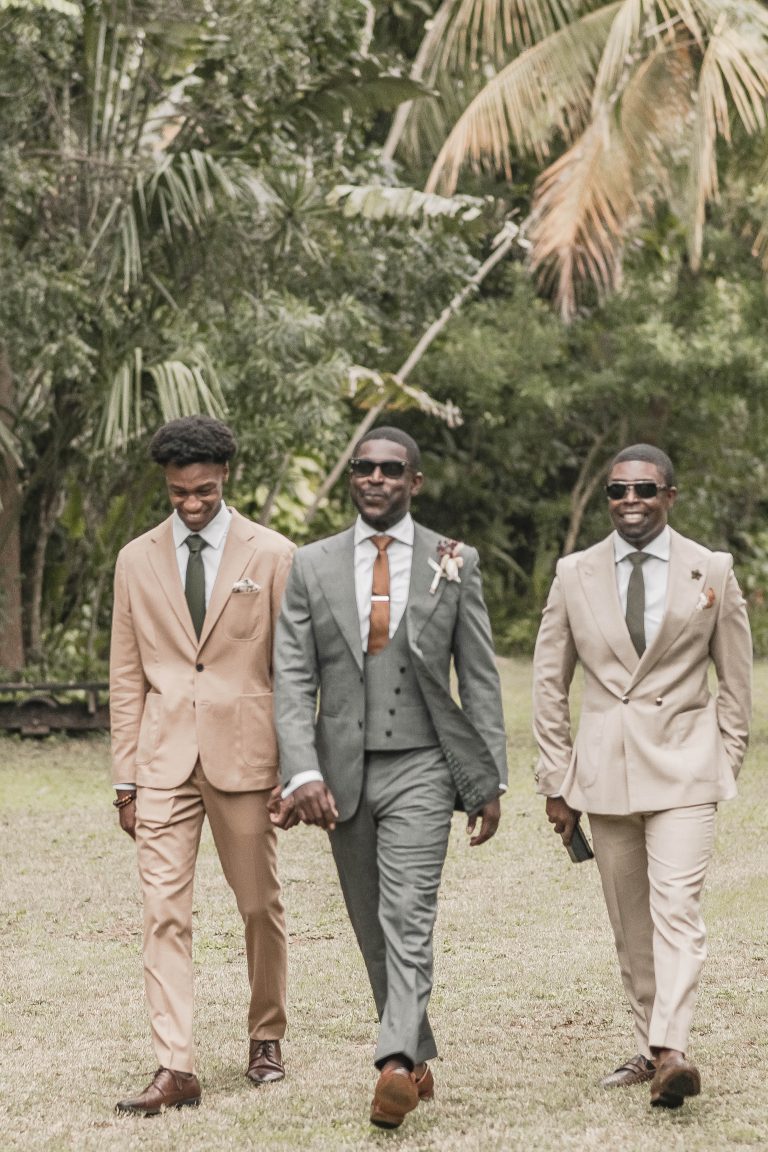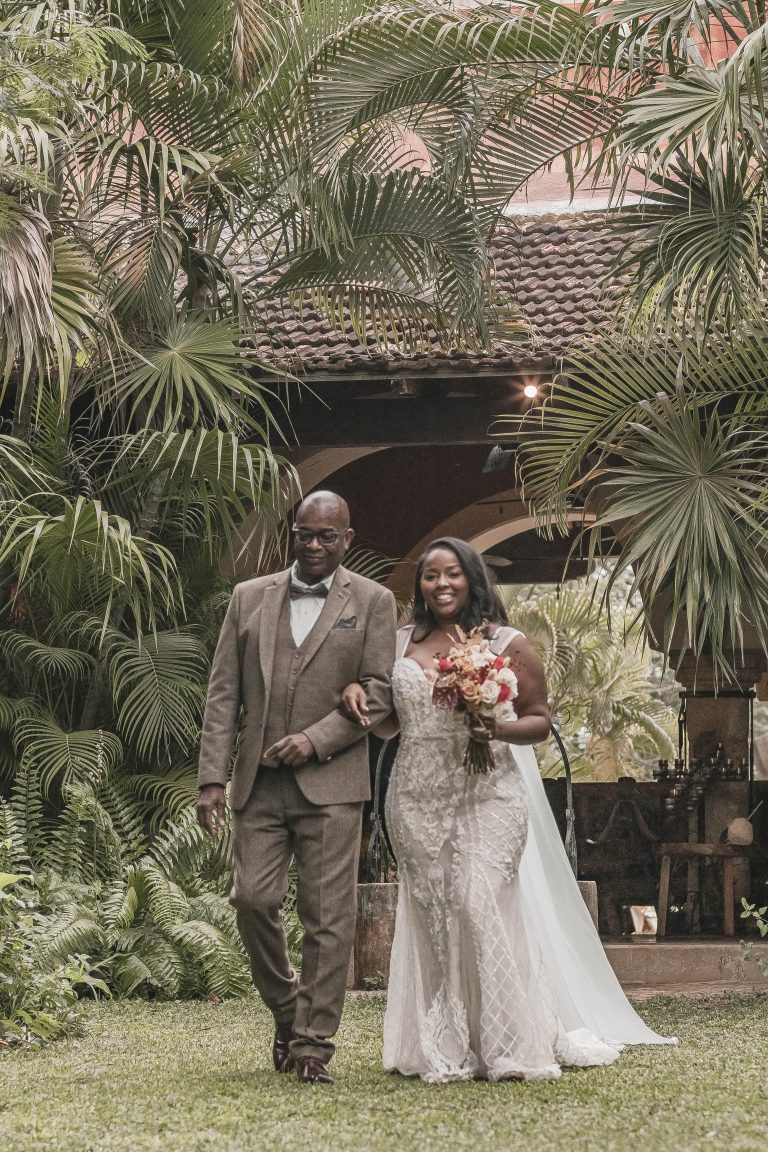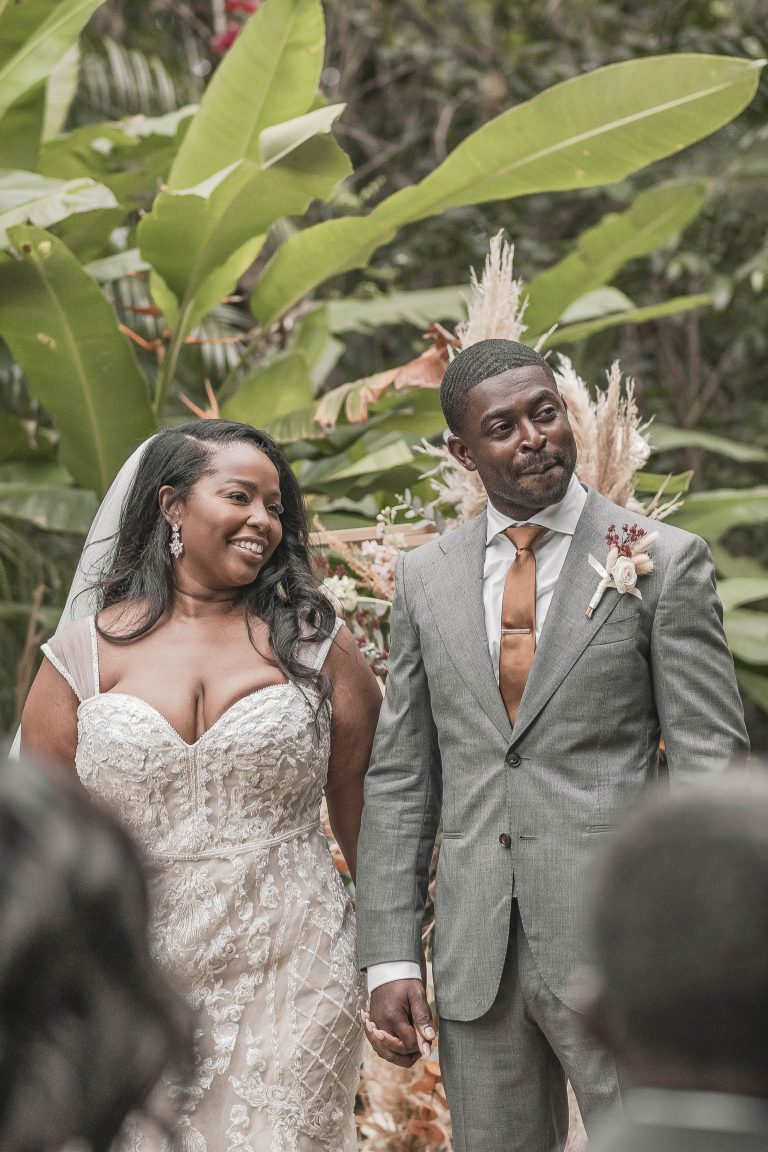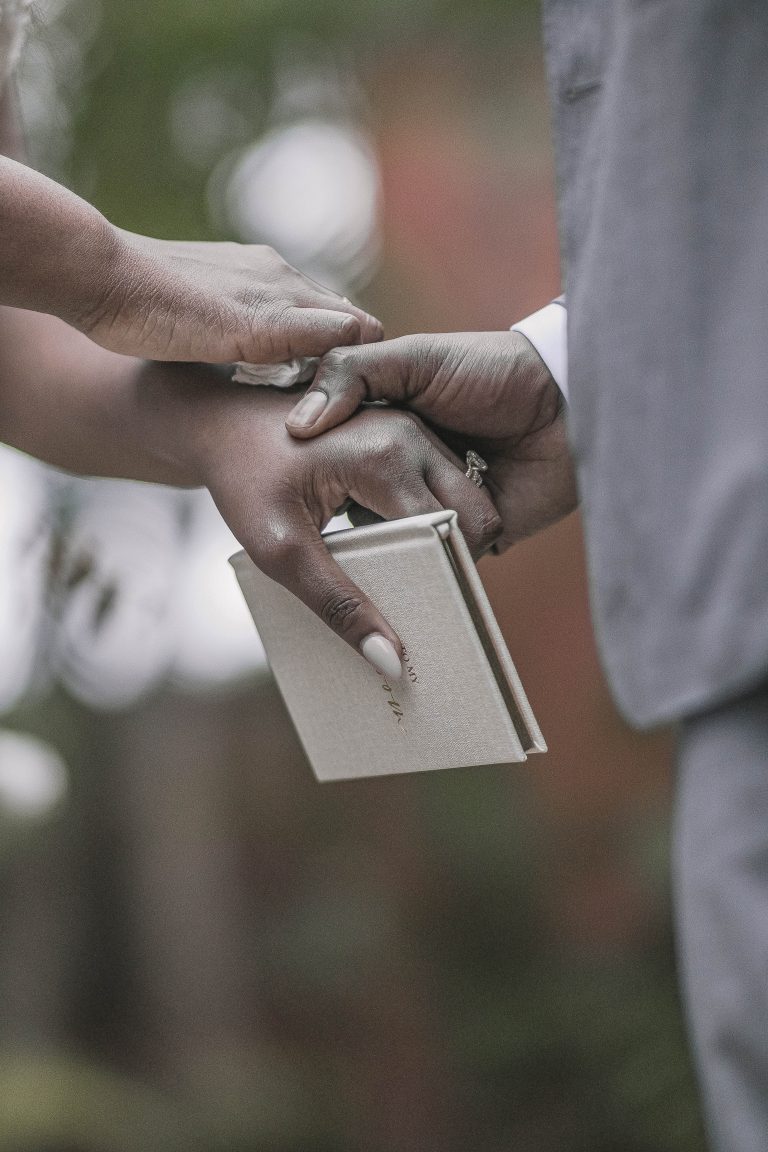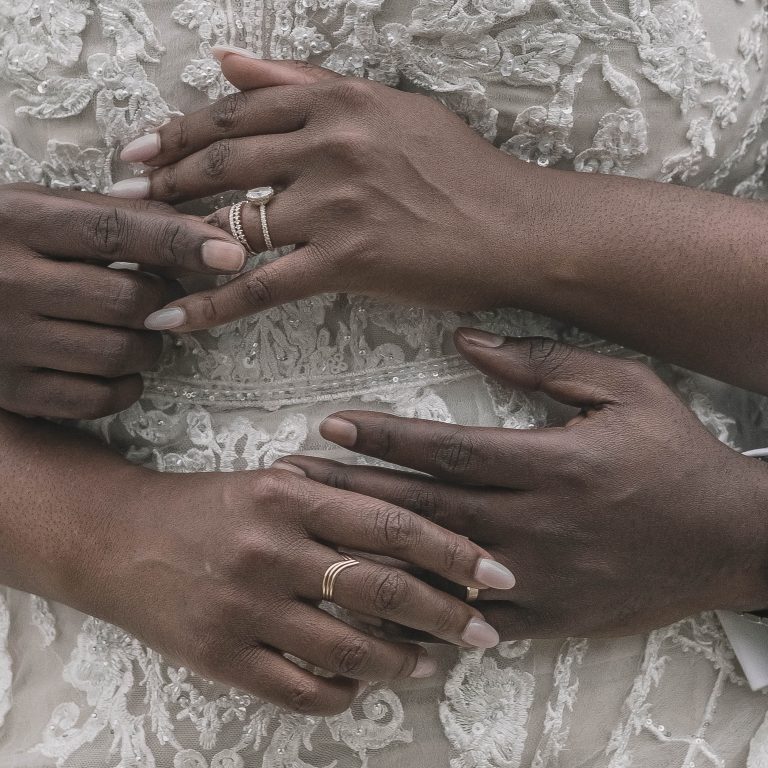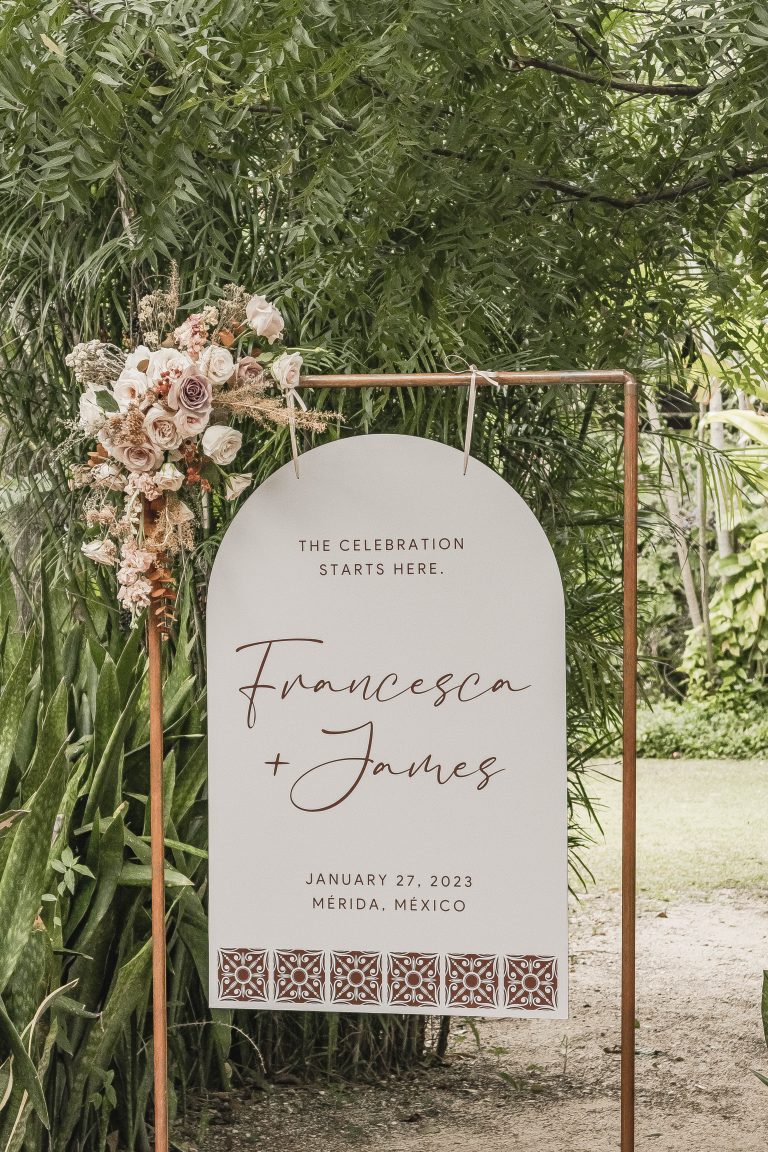 Warm Neutral Cocktail to Relax
Guests shifted to the Blue Room for canapés and fresh waters like Lime and Chaya with Pineapple. The furniture, ambiance and music provided joy and tranquility.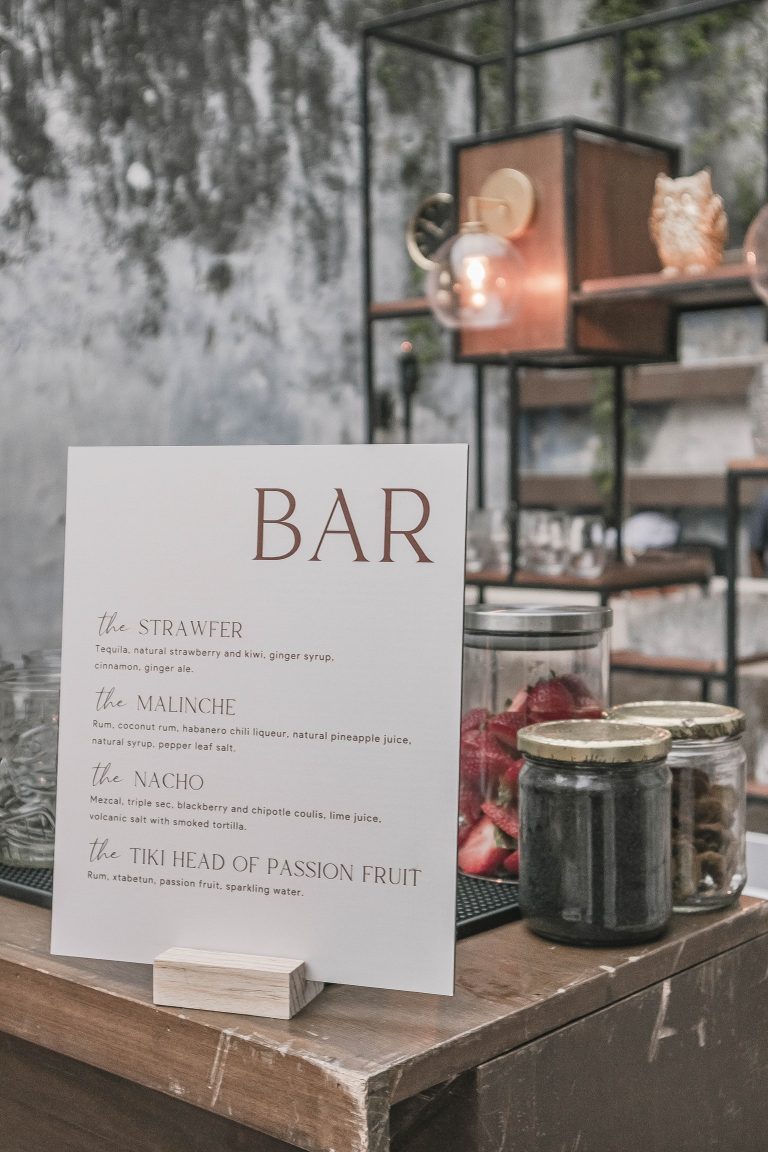 Warm Tone Reception in the Main Garden
The large main garden was the venue the couple chose for the reception and party. The Common Ground wedding style was highlighted down to the smallest details.
Tables, dance floor, DJ, drinks, and churro carts were positioned strategically in the garden for comfortable enjoyment.
The centerpieces were warmly colored with orange, brown, beige and white elements, as well as the orange candles looked amazing, in keeping with the romantic Common Ground style.
Post grand entrance, the couple's first dance, dinner featuring Mexican flavors commenced.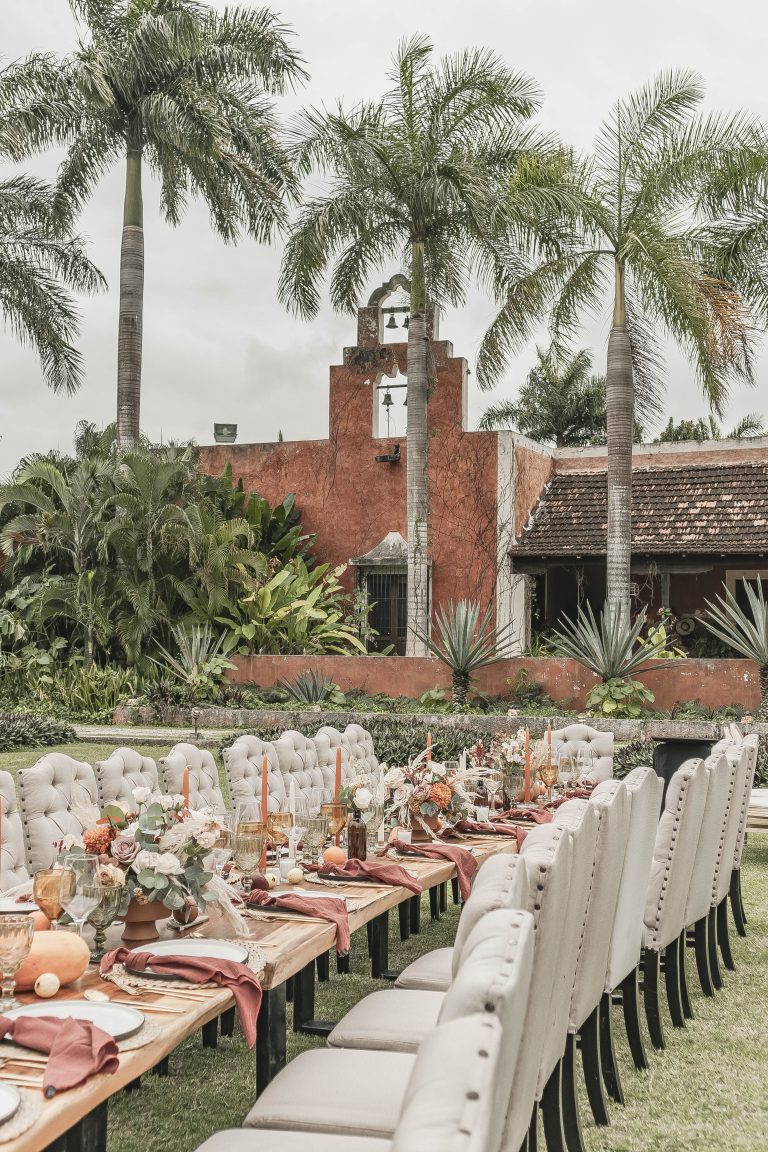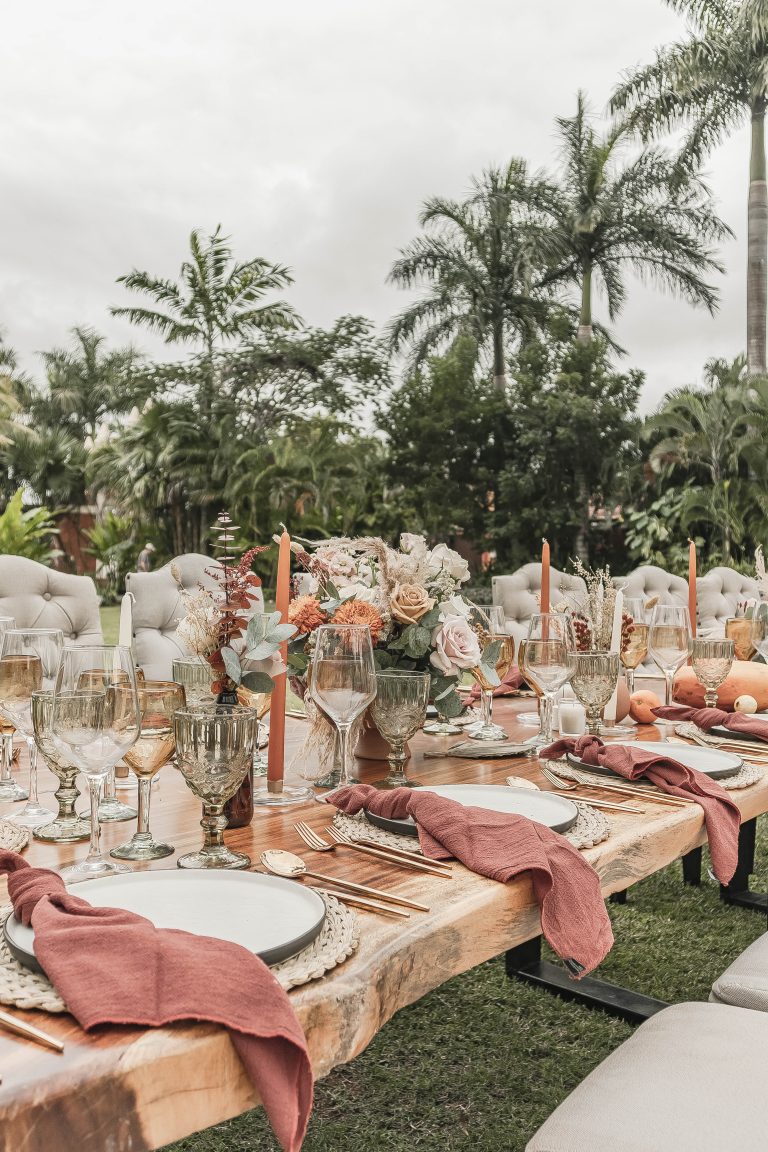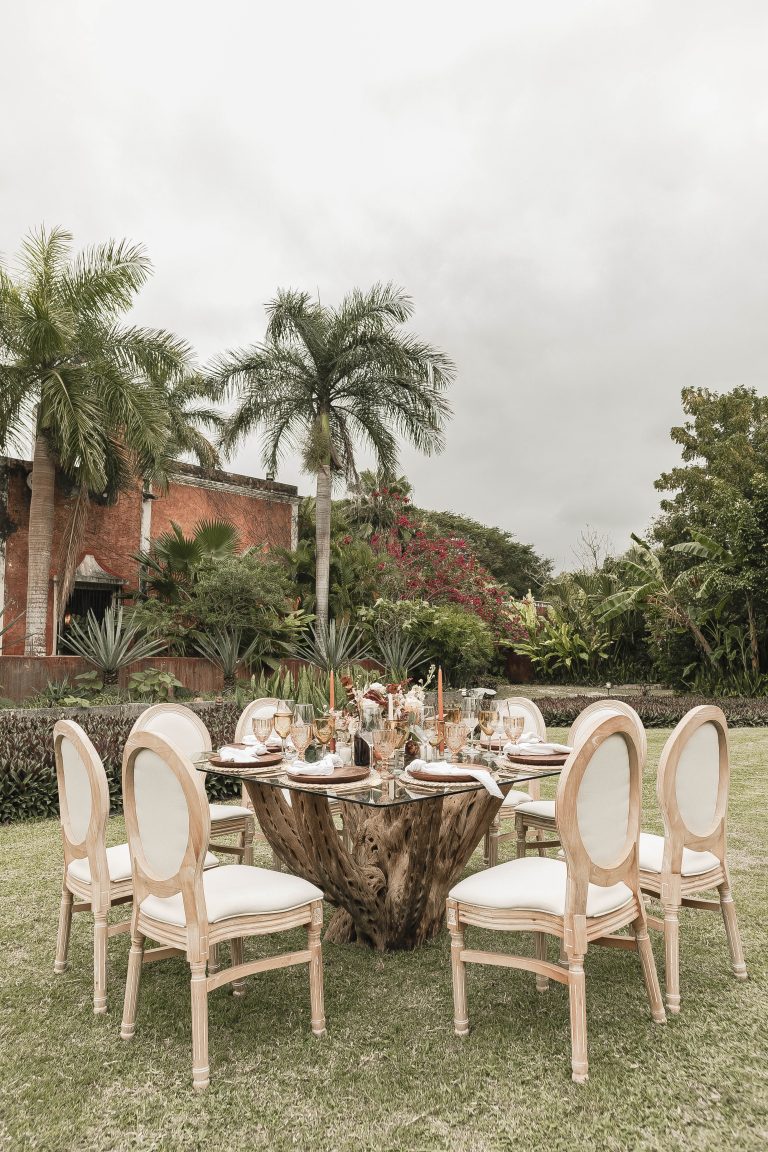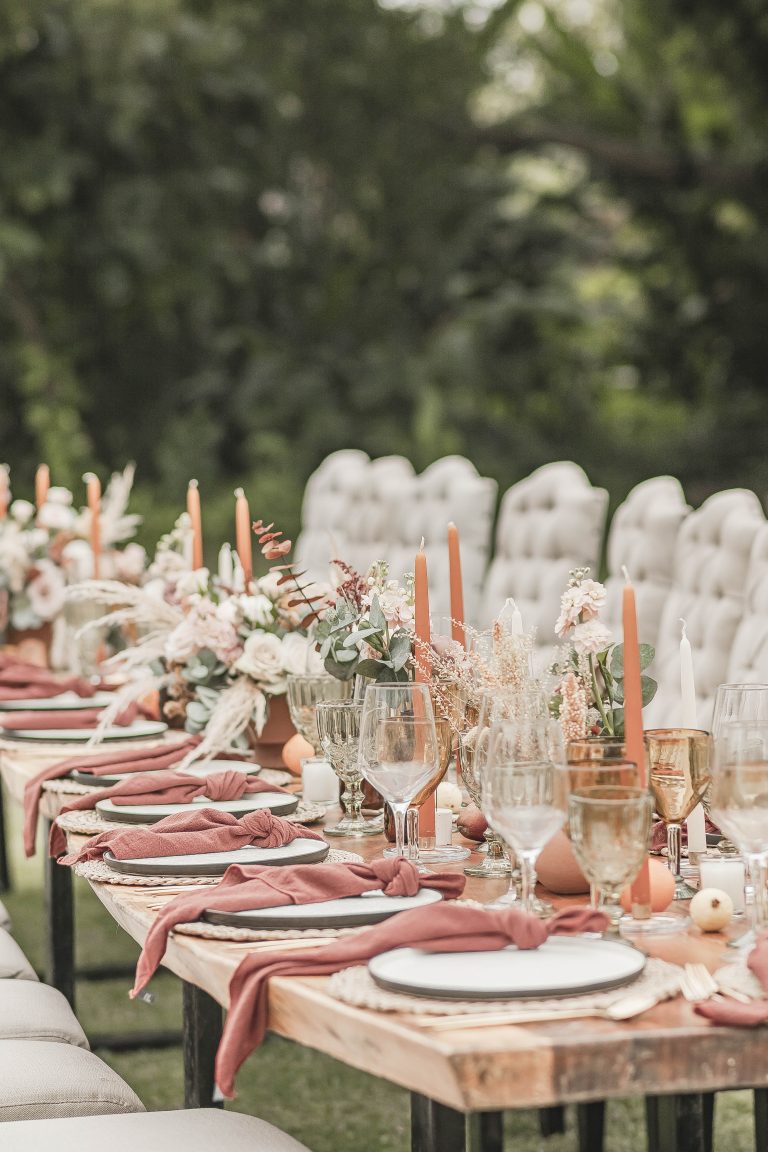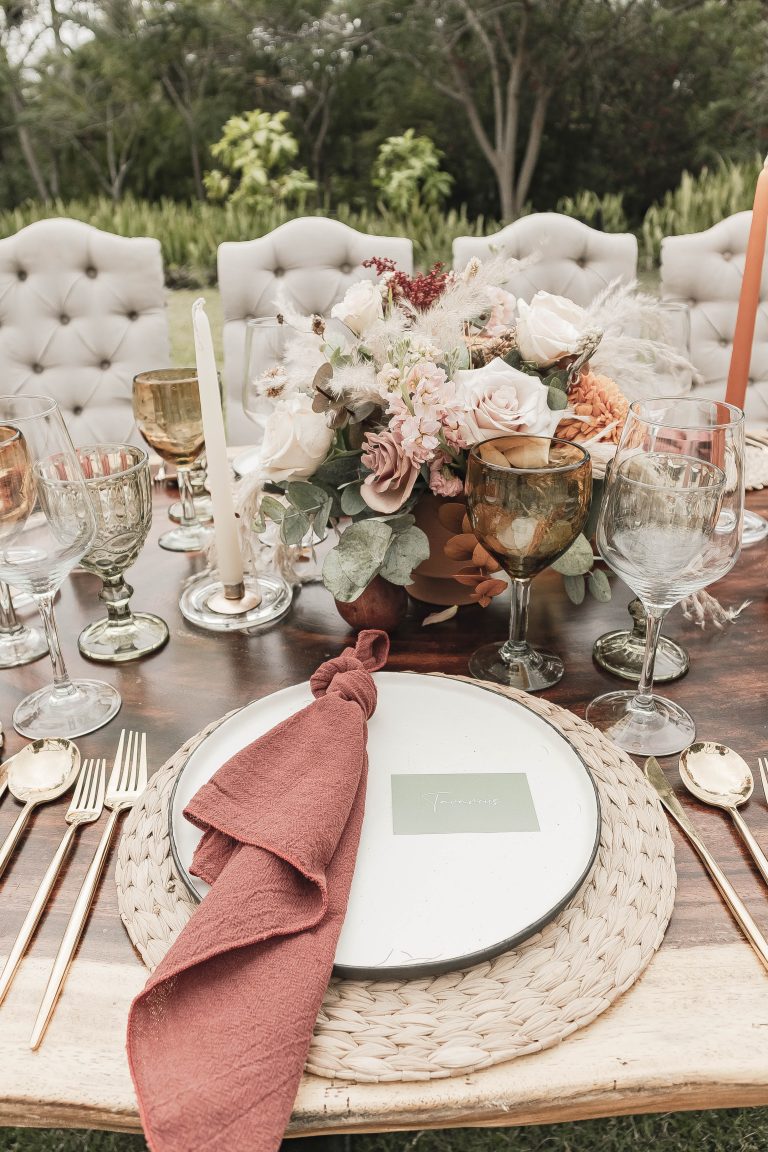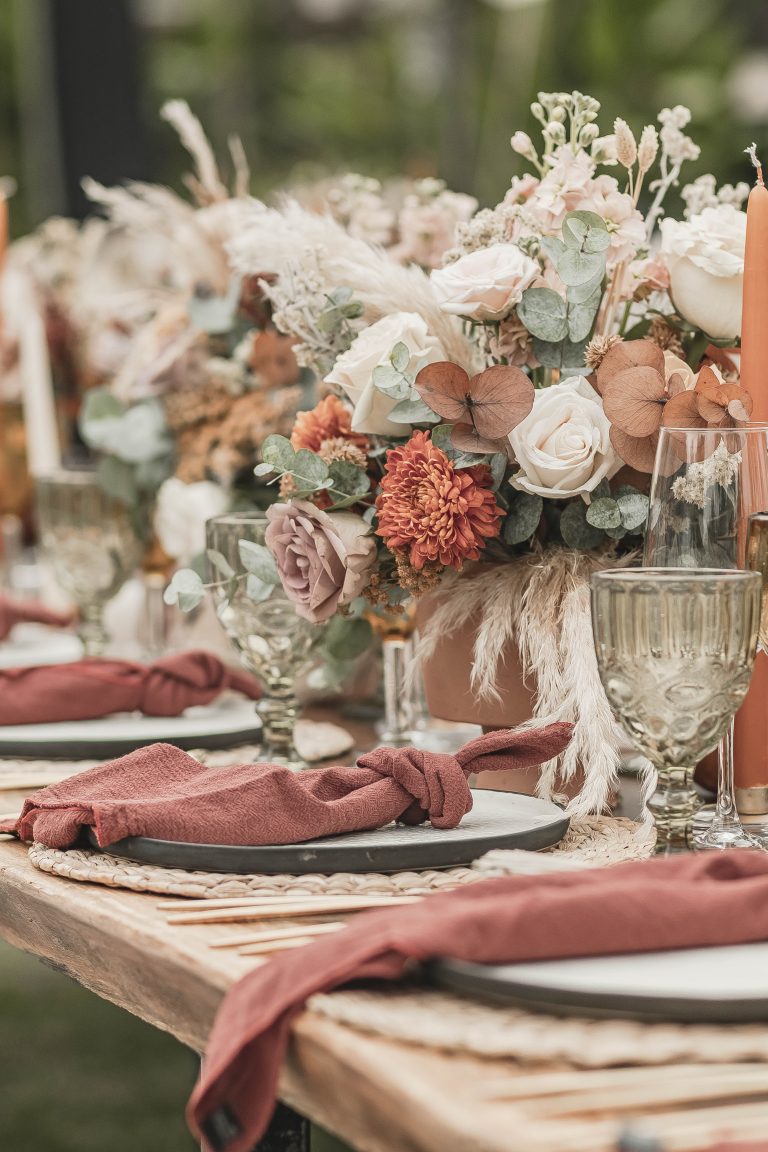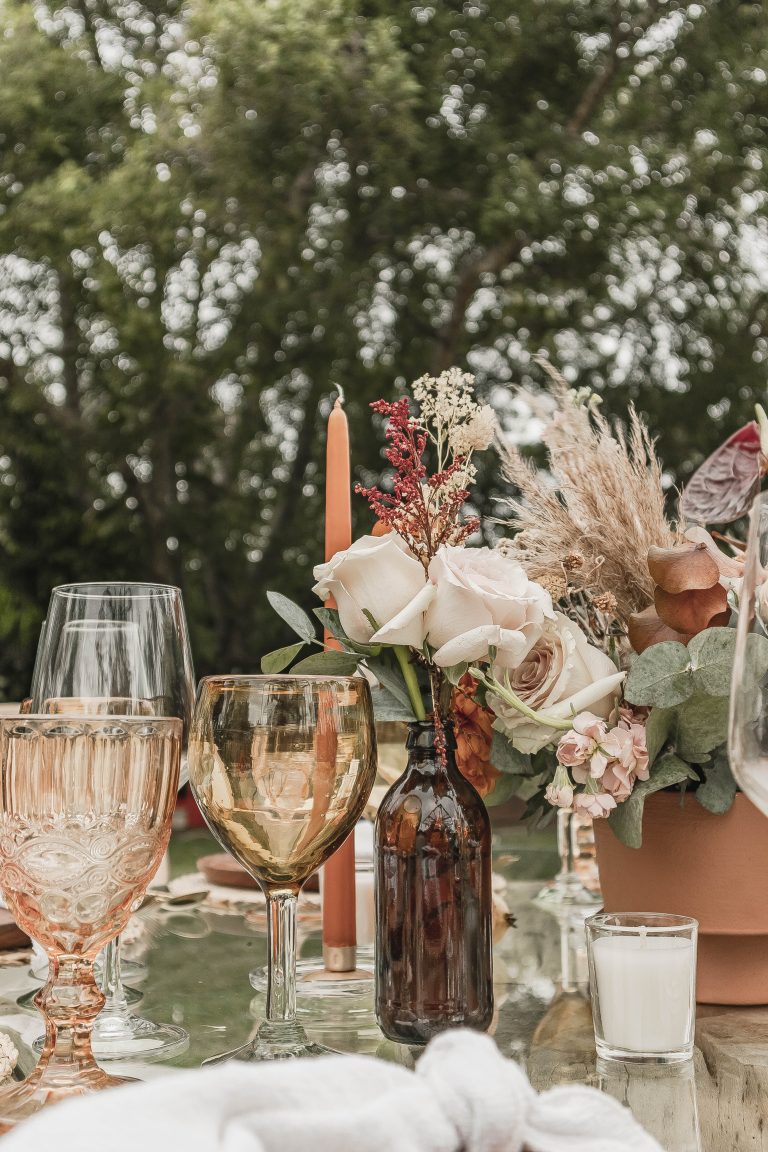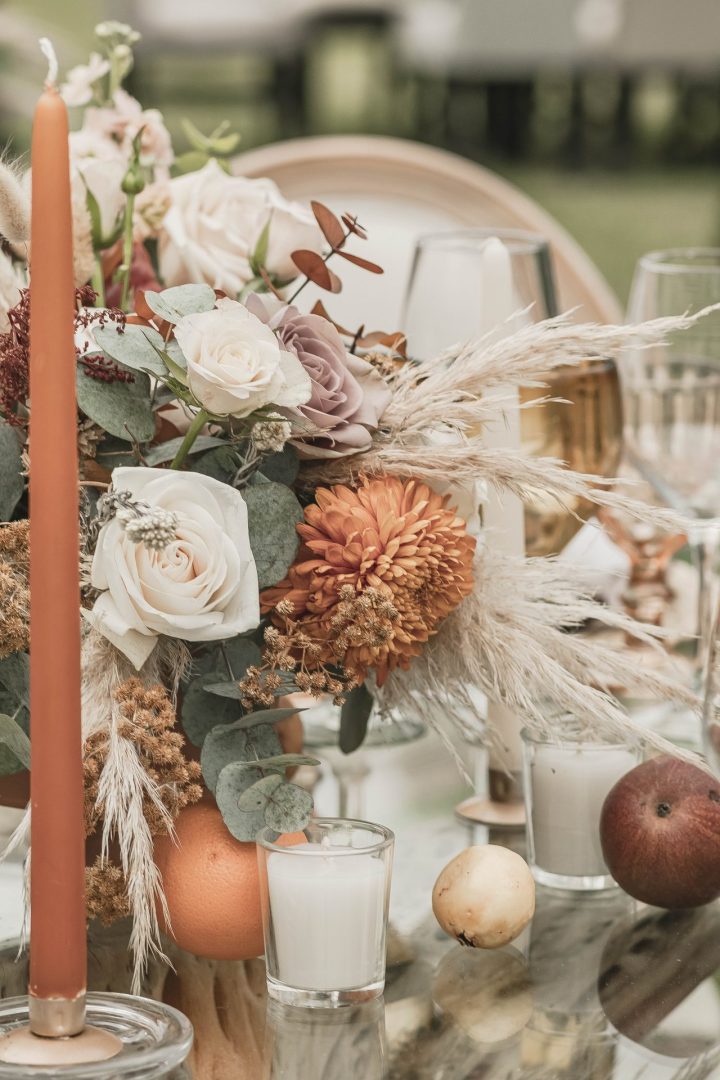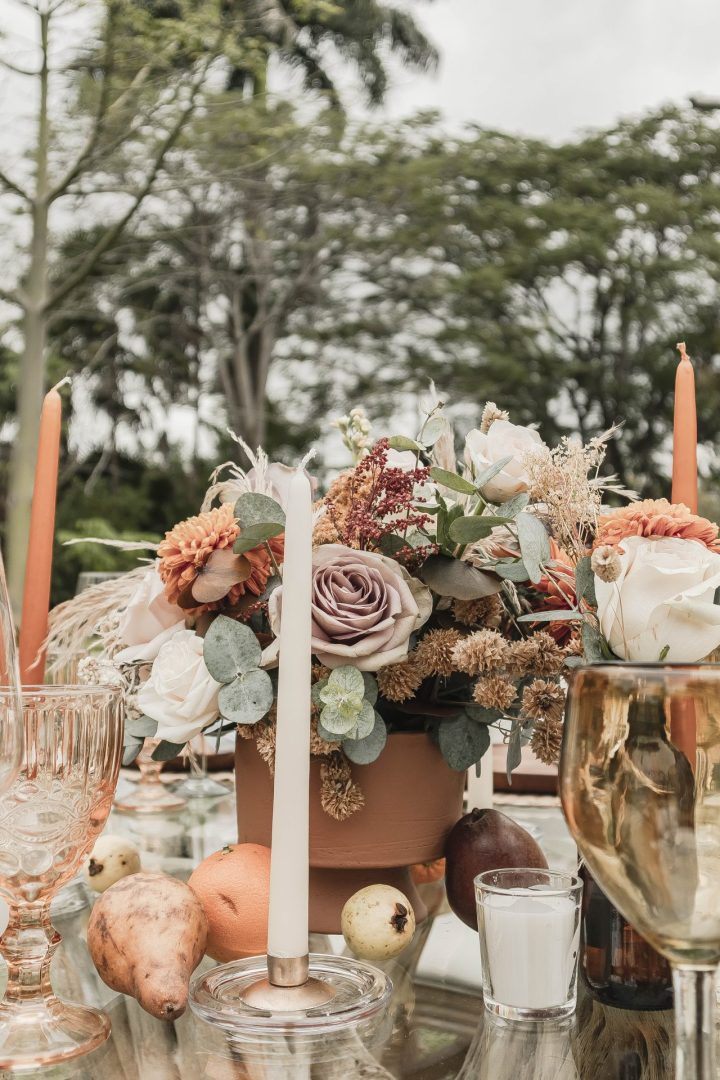 The party kicked off with an open dance floor, creating a memorable night for Francesca & James' guests who savored snacks, ice cream, and churros.
Thank you for making us part of your story in Dzibikak Hacienda.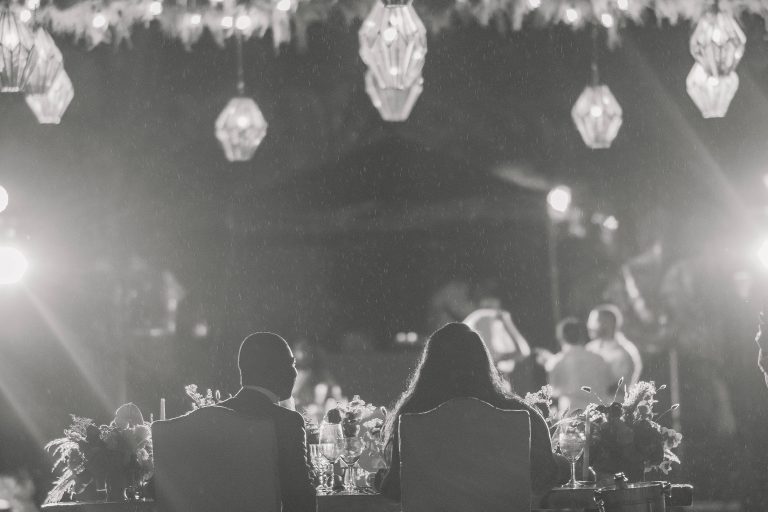 Do you want to know more about TIPS for your wedding in Yucatan?
We are YUCATANLOVE, Wedding Planners in Mérida, ask us.