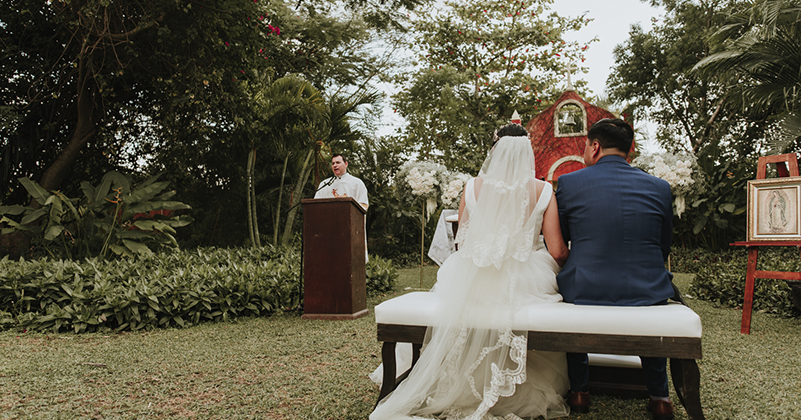 Ceremony Wedding at Hacienda Dzibikak 🌷 Paulina & Humberto
When all the guests were in place the cortege was ready to enter the church. Humberto and his sister were the first to receive the blessing from the priest and after them, the bridesmaids and godparents arrived. 
Emotional religious ceremony 
 Paulina entered hand in hand with her father. He accompanied her to the altar and after exchanging a couple of words with Humberto he left her side and the ceremony started.
The religious ceremony was a very emotional moment in which family and friends got to participate. After the mass, the priest asked the godparents and parents to come to the altar to bless the rings, arras, and ribbon. 
Under the sound of live violins, everyone enjoyed a memorable celebration, at the end, the couple offered flowers to the virgin and with that, they left celebrating their union.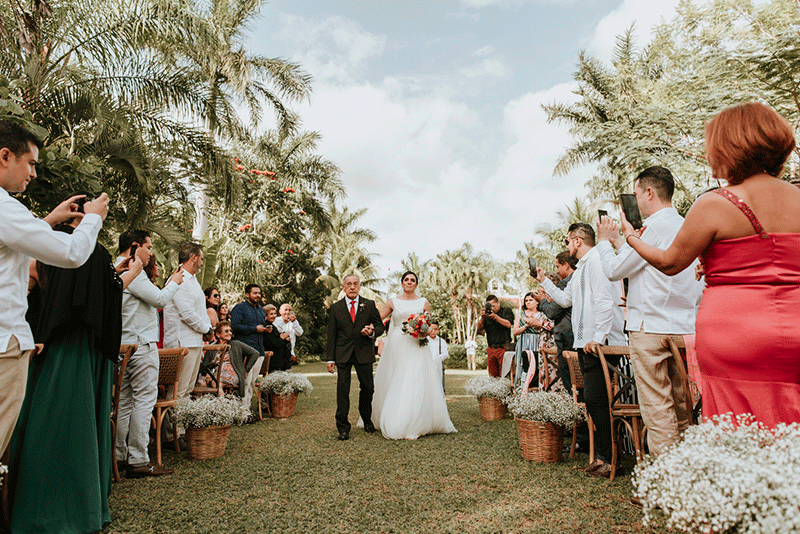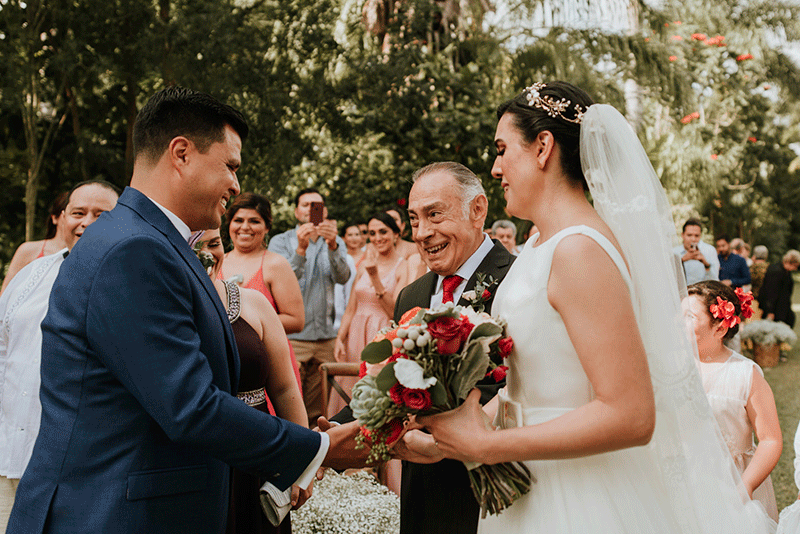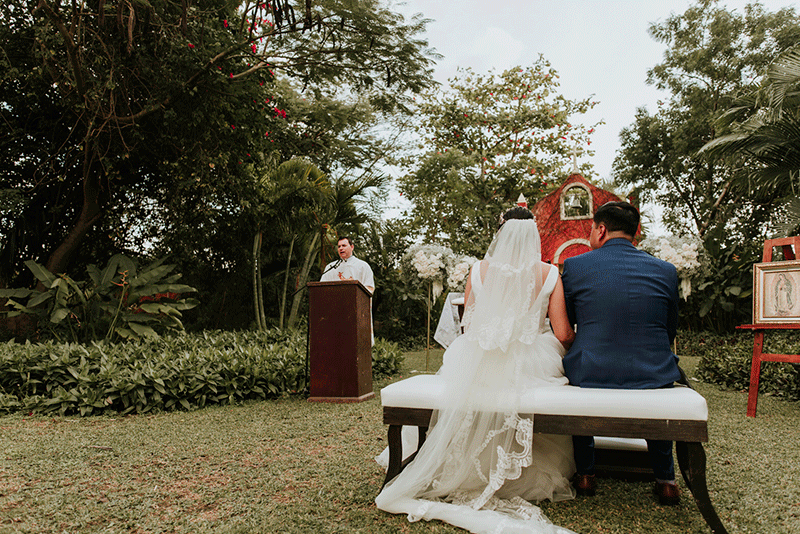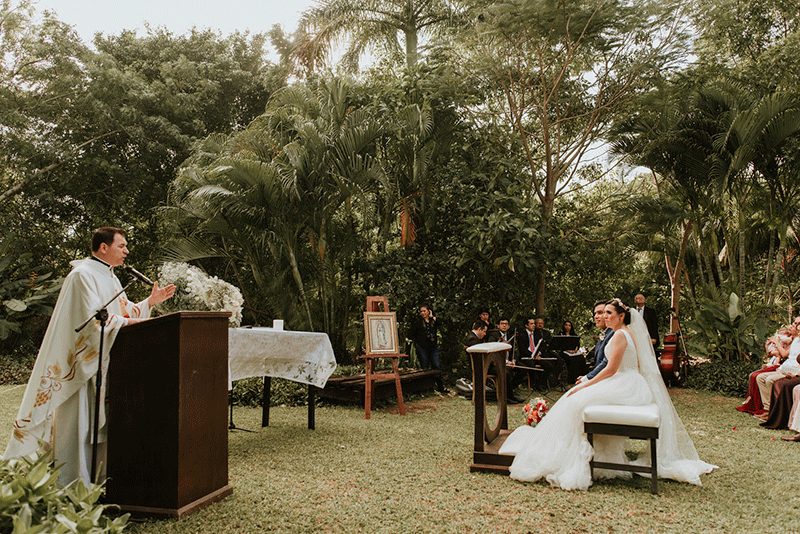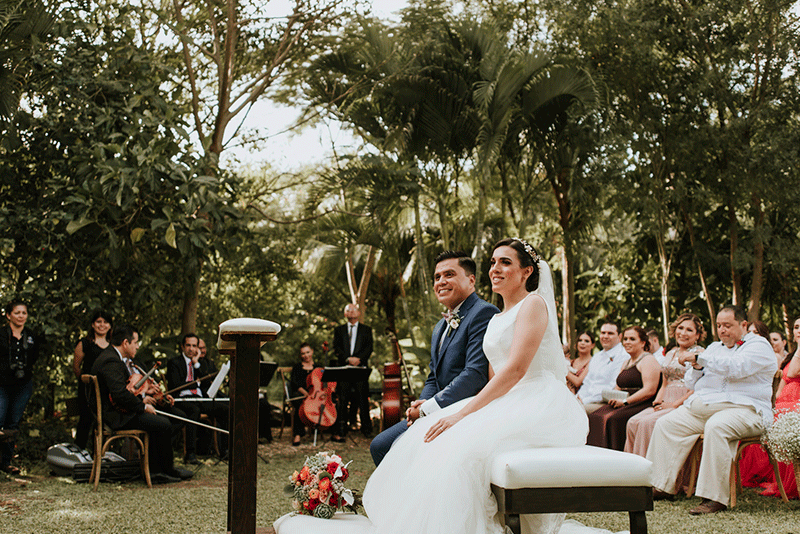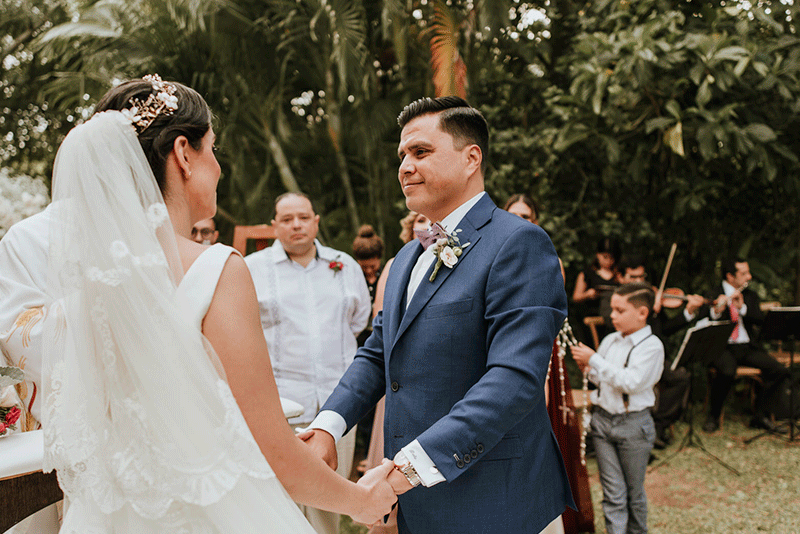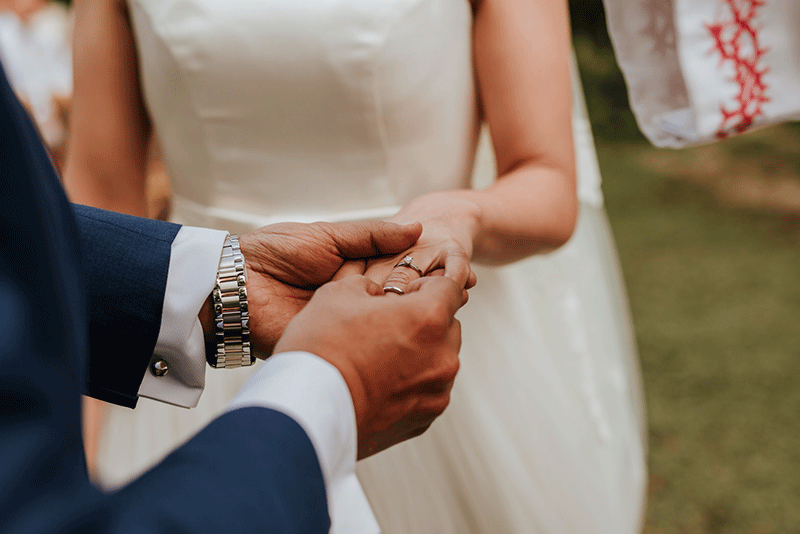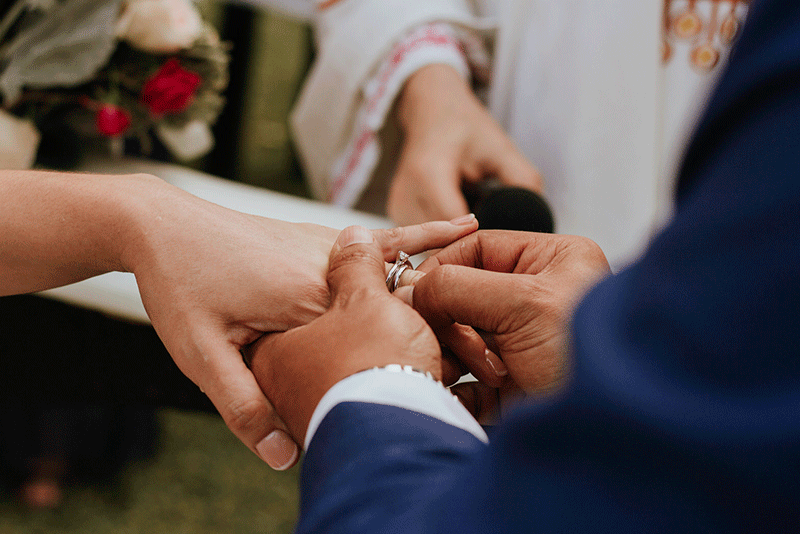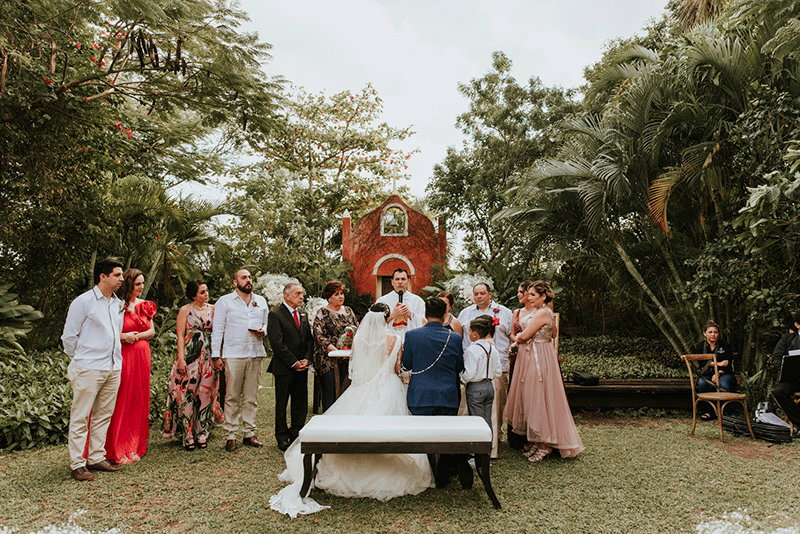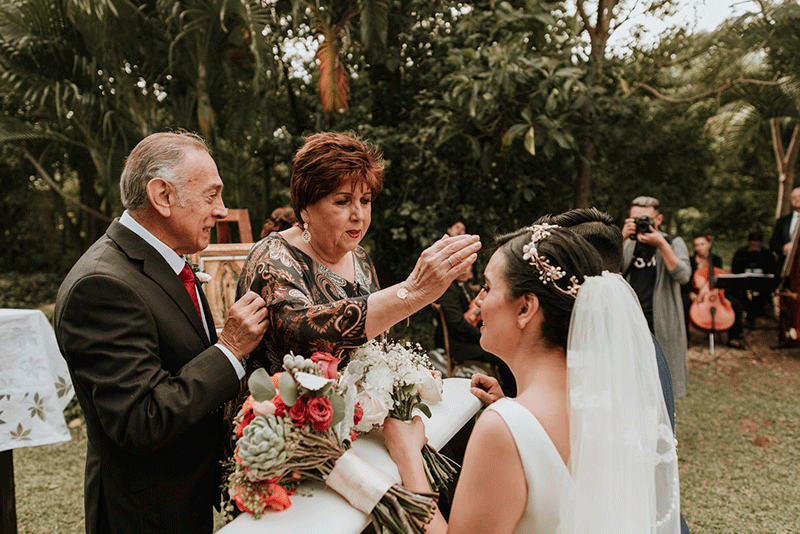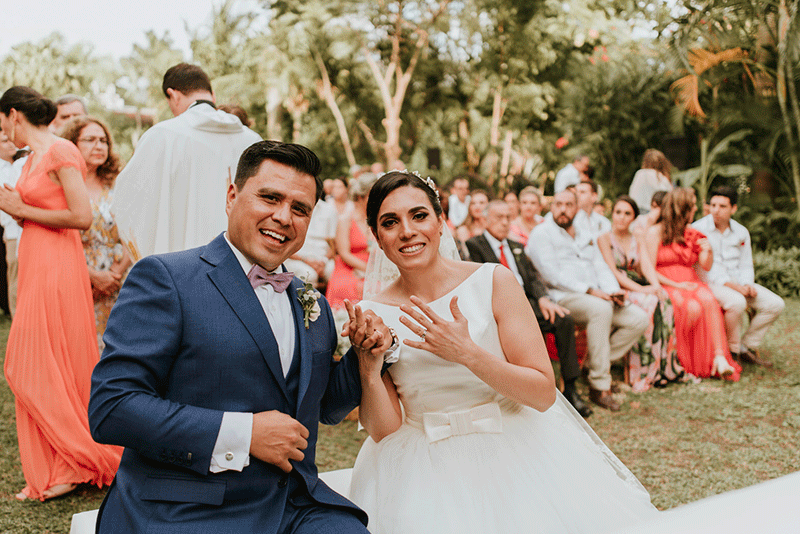 Do you want to know more about TIPS for your wedding in Yucatan?

We are YUCATANLOVE, Wedding Planners in Mérida

, ask us.
Photocredits: @gabygonzalezfoto – guscortesfoto.