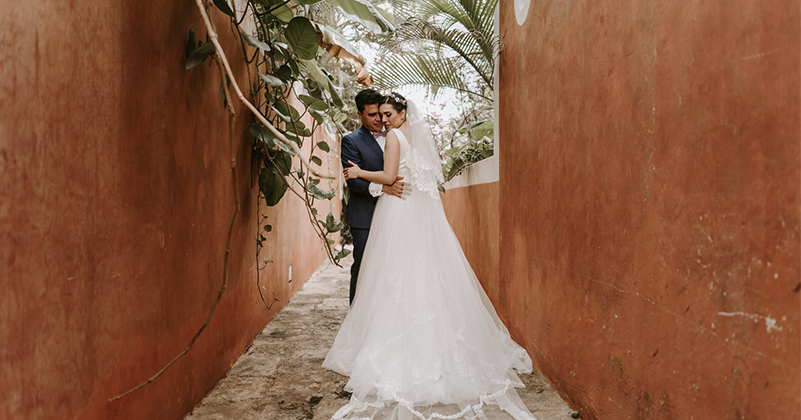 Spiritual Bond at Hacienda Dzibikak 🌷 Paulina & Humberto
Experience a Profound Spiritual Bond: Unveiling the Connection between Paulina & Humberto. Discover the enchanting journey of Paulina and Humberto as they delve into the depths of a spiritual bond, where two souls intertwine in harmony. Explore the captivating essence of spiritual bonding rituals for couples, unveiling the transformative power of fluid bonding on a spiritual level.
Paulina and Humberto traveled to yucatan from Guadalajara to have their spiritual bonding ceremony, they and their family took a few days to spend an unforgettable weekend in this emblematic state.
Spiritual Bond Places
The couple chose Hacienda Dzibikak, Merida, Yucatán as the place for their wedding. They arrived at the venue in the morning so that they could get ready and enjoy some private moments in the company of their closest family. 
The wedding day arrived and Paulina started getting ready in one of the rooms of the Dzibikak Hacienda, later on her bridesmaids arrived with a bottle of sparkling wine so that they could all toast together.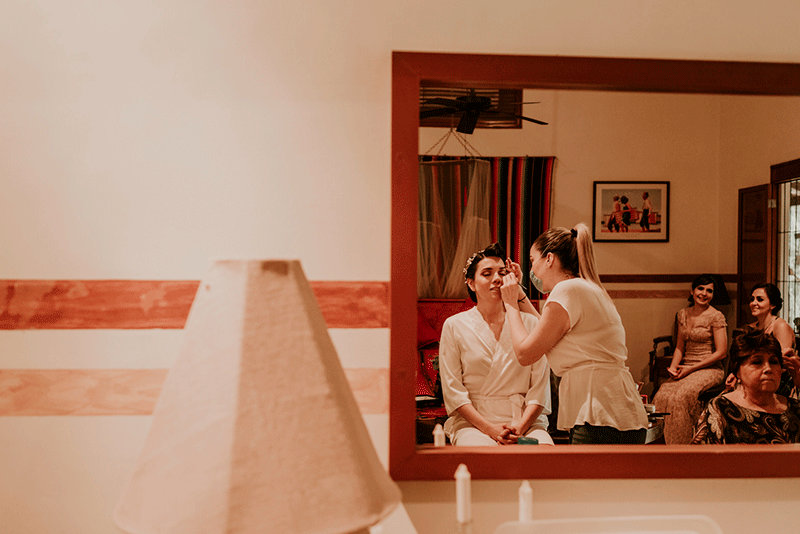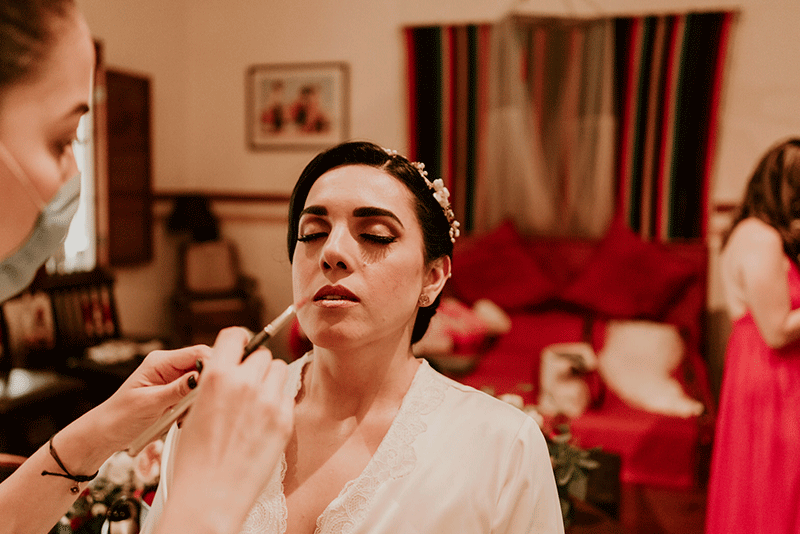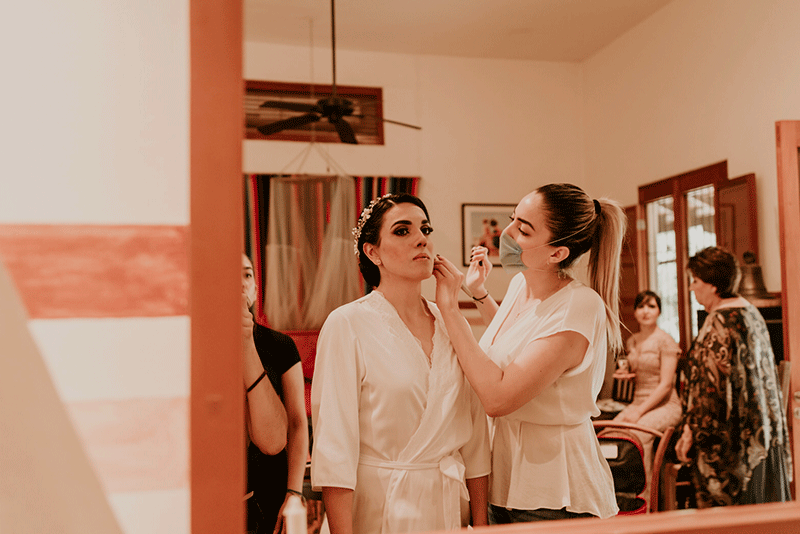 Humberto, on the other hand, started getting ready with a barber service and a haircut. Alongside his brothers and friends, he also enjoyed toasting with a couple of beers.
When they were both ready they were asked to meet in one of the gardens of the historic wedding venue. They started by walking a divided path that joined together at the end, once they reached each other they could not stop smiling.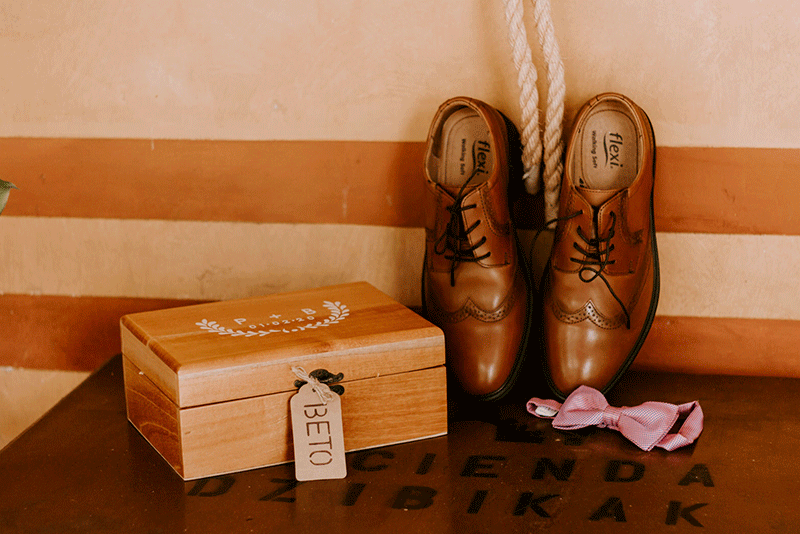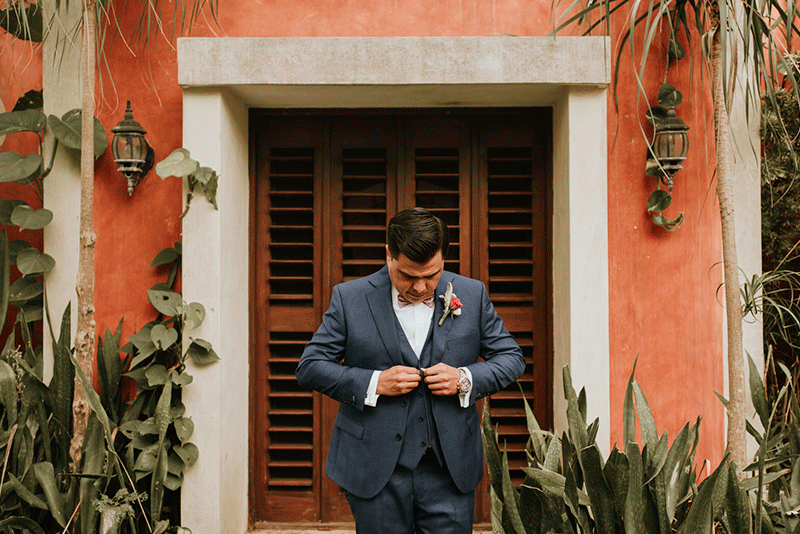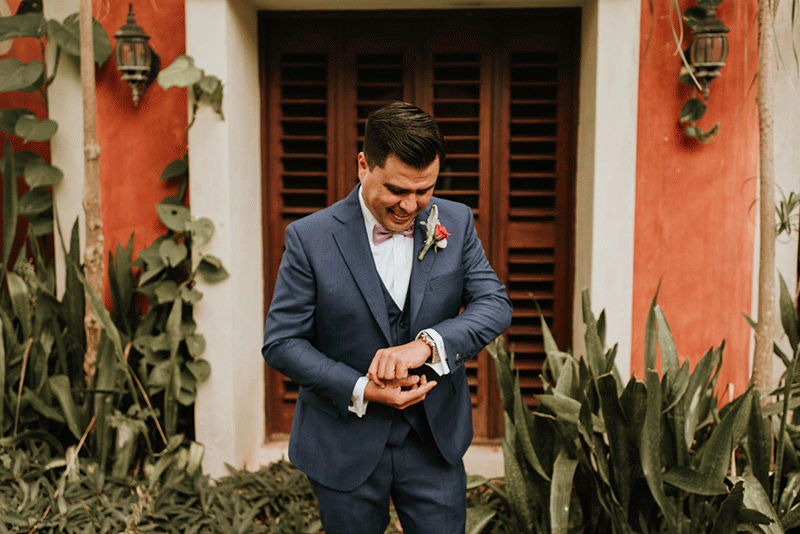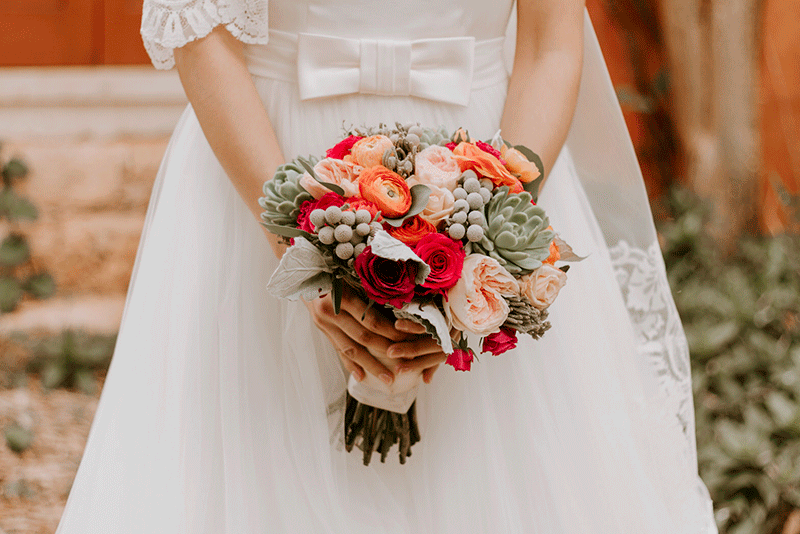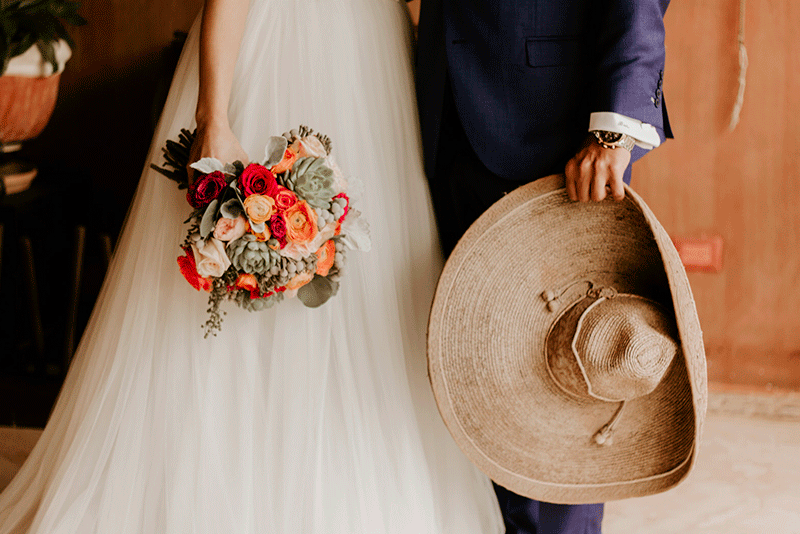 Spiritual Bonding Ceremony 
The guests arrived and took their places at the Hacienda Dzibikak Merida Yucatan that was decorated with rustic chairs and small white flowers.
When everyone was in place the procession started with Humberto and his sister entering the place and receiving the initial blessing. Bridesmaids and godparents led, Pau walked with father to the altar. 
At the ceremony, the priest shared with the couple and the attendees a sermon about love; At the end, the couple offered flowers to the virgin, strengthening a spiritual bond between lovers, and with that their marriage was blessed.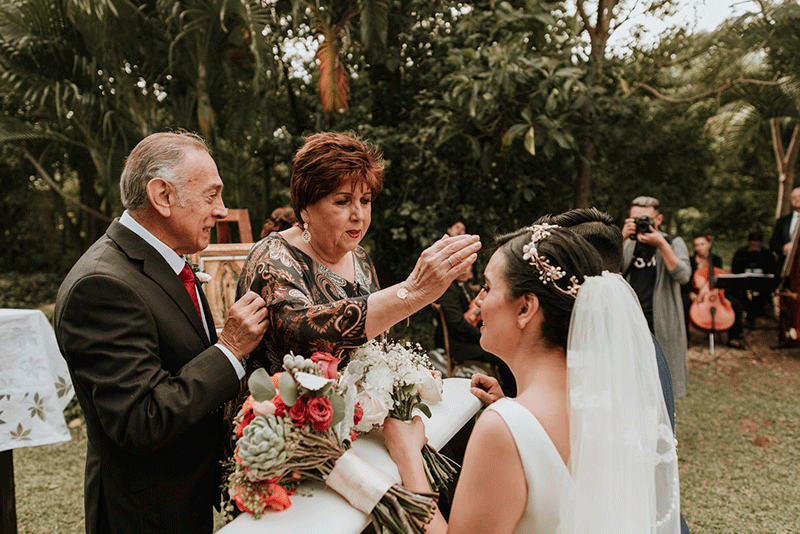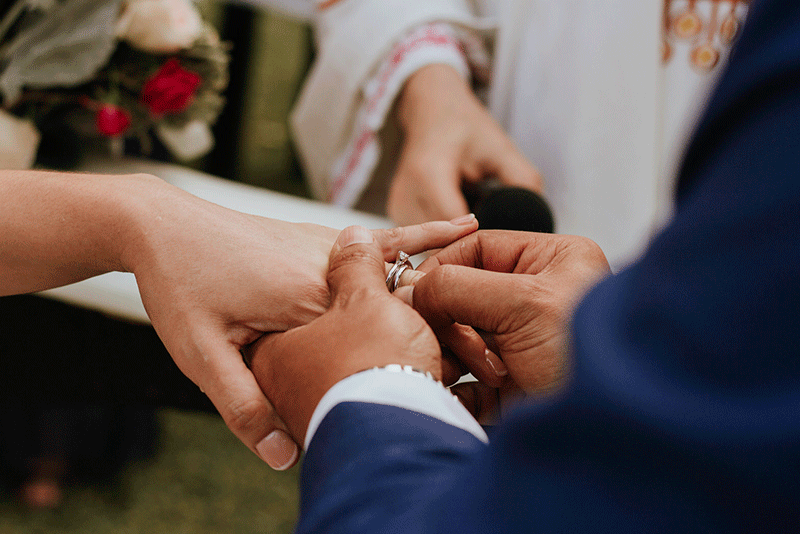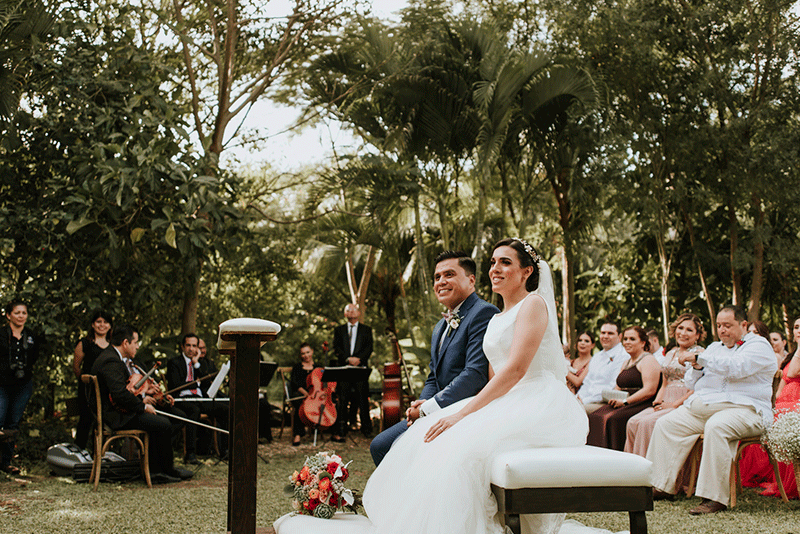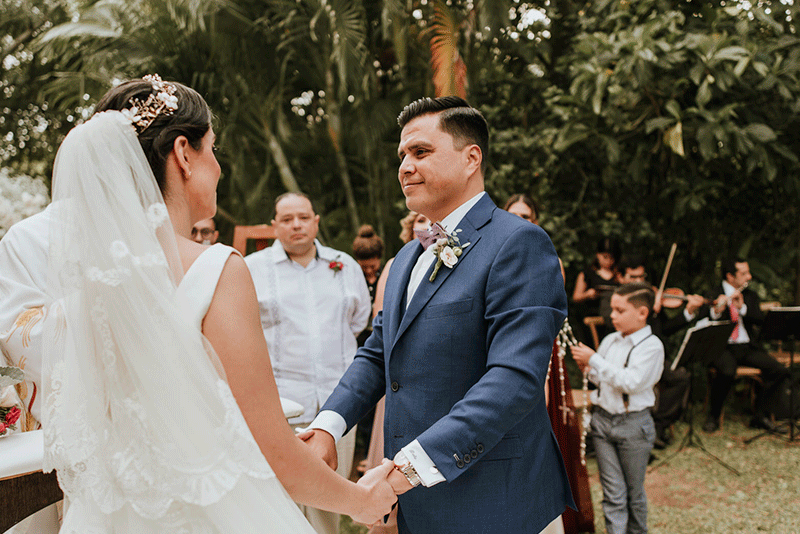 Fluid Bonding Spiritual: Details and cocktails to celebrate 
In the pool area, a cocktail awaited the guests with cold beers and freshwaters. In the meantime, the couple decided to take pictures with their bridesmaids, groomsmen, and family. 
Once the cocktail reception was over, the couple invited everyone to the reception for interpersonal relationship coexistence. A rustic and romantic decoration was waiting for the guests., filled with candles and light bulbs.
The wedding catering services were ready to be served and once the couple made their entrance the dinner began with a traditional Yucatecan buffet. At the end of it Paulina and Humberto took the dance floor and began their first dance as newlyweds. 
Then, the party started and all the guests stopped to enjoy the atmosphere. It was a unforgettable night.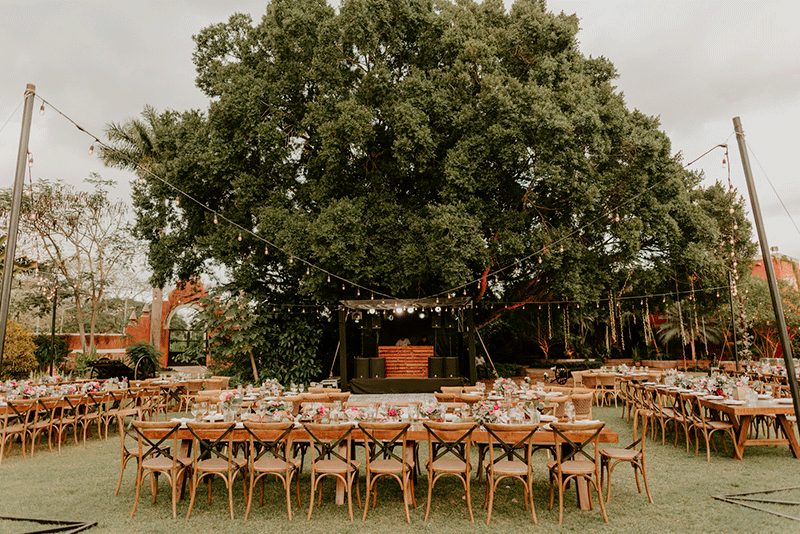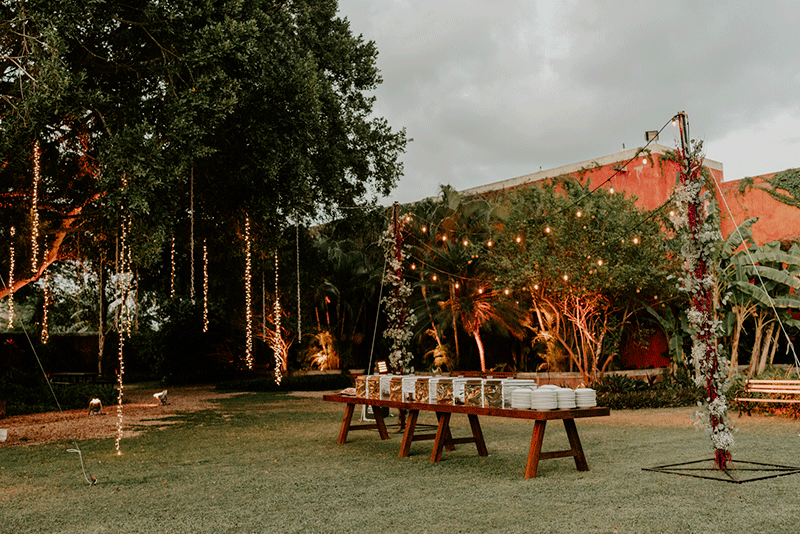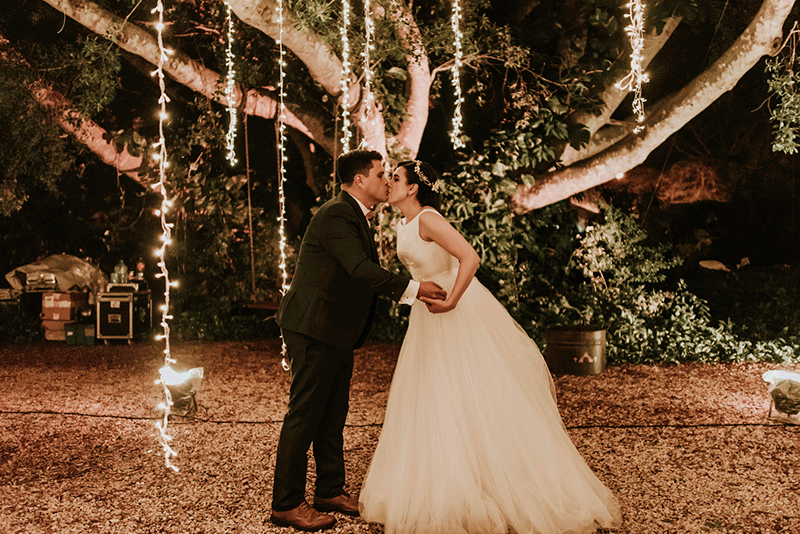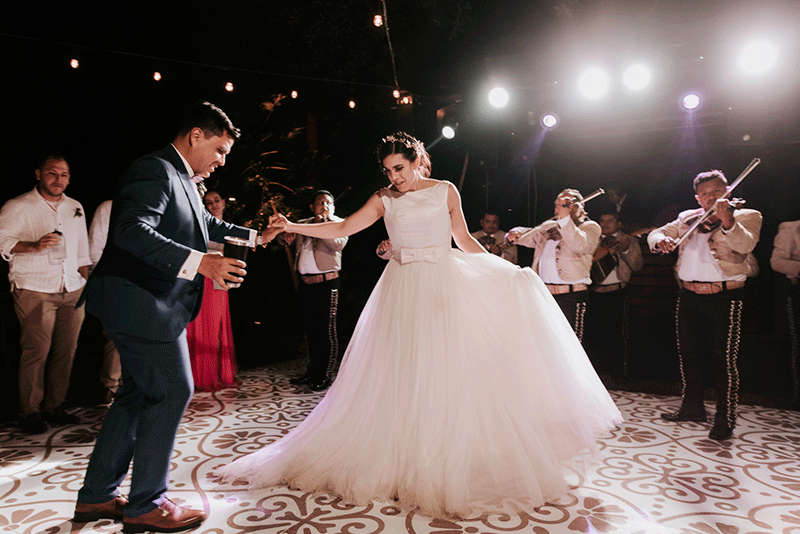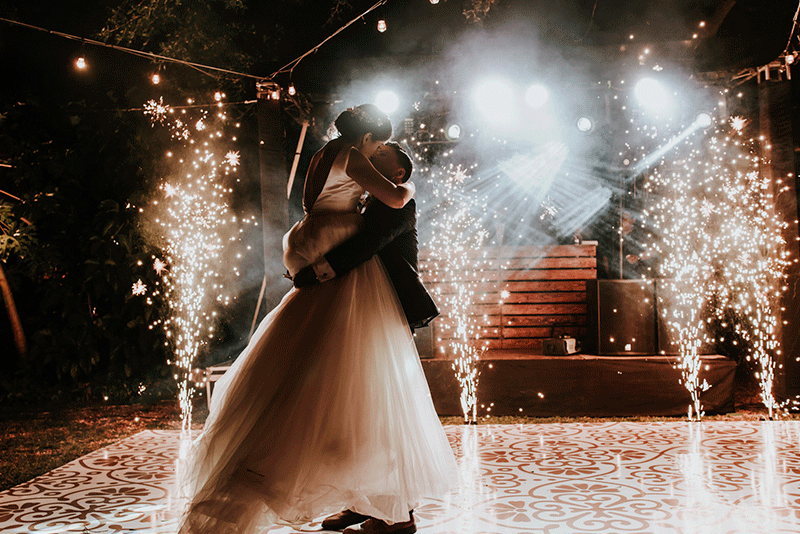 Do you want to know more about TIPS for your wedding in Yucatan?

We are YUCATANLOVE, Wedding Planners in Mérida

, ask us.
Photocredits: @gabygonzalezfoto - guscortesfoto.