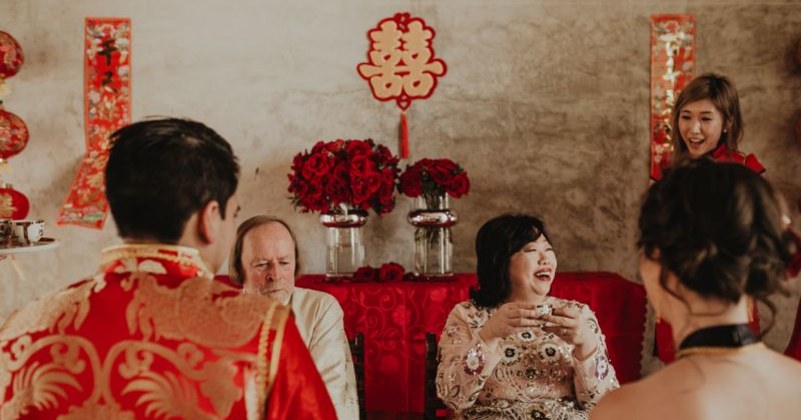 Wedding Tea Ceremony at Hacienda Tamchen ⛩️🀄 Michelle & Angel
Michelle and Angel decided to have a Mayan wedding ceremony, everyone present was moved during the ceremony, the aroma of incense and roses were the protagonists, we share all the details…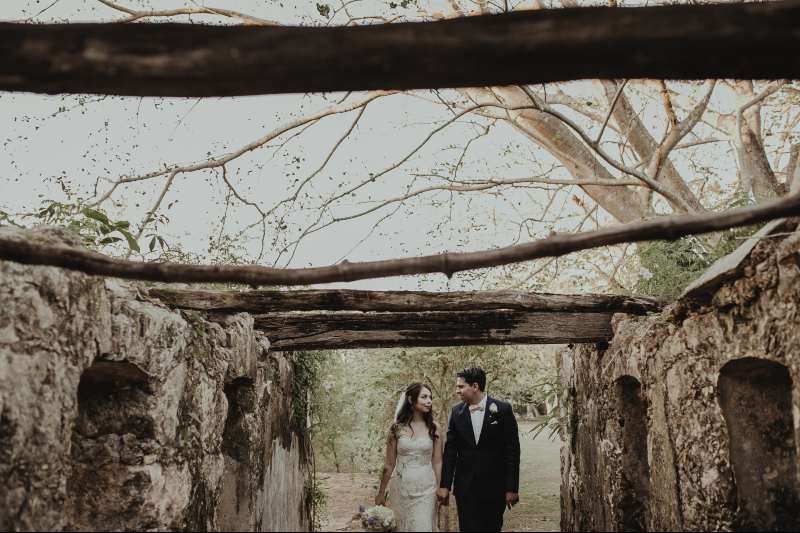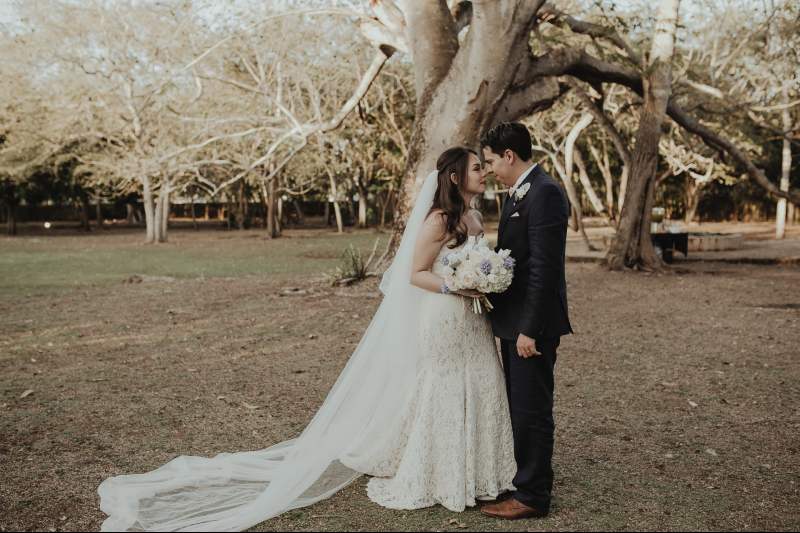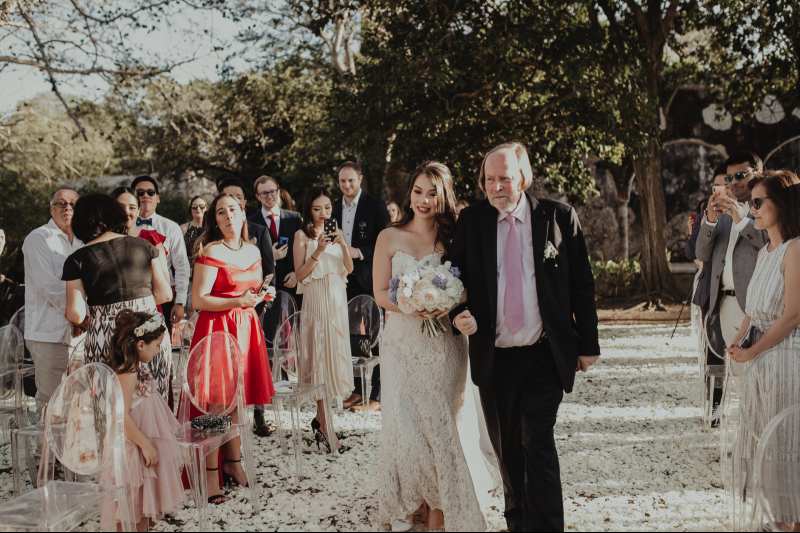 White roses, abundance
Some transparent chairs were ded the atmosphere.
A carpet of white roses predominated in the ceremony, giving off a delicious aroma that floo perfect to admire the carpet. This was how Angel at the altar waited anxiously for Michelle's arrival. The priest and his assistants had already prepared the necessary elements for the ritual. The sound of some seashells gave the starting signal for the ceremony.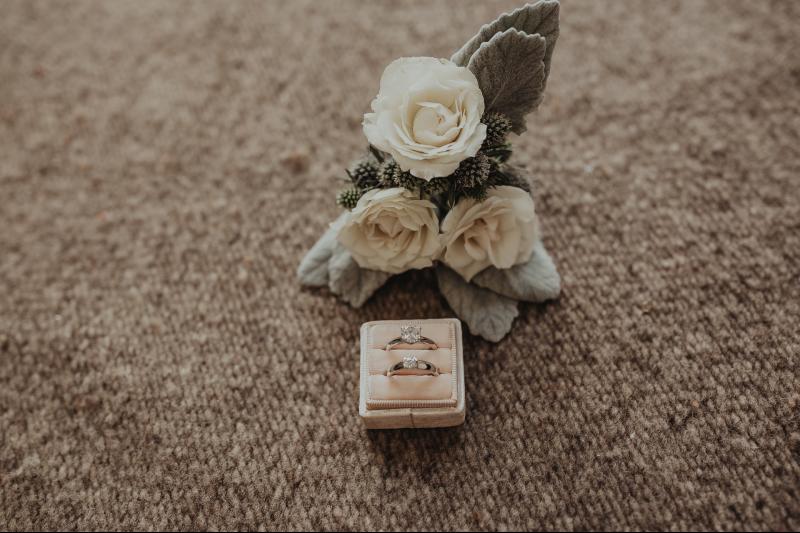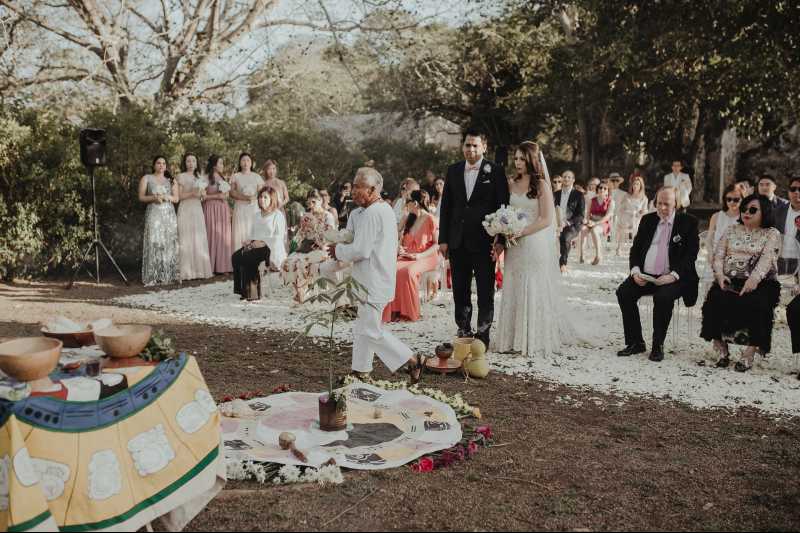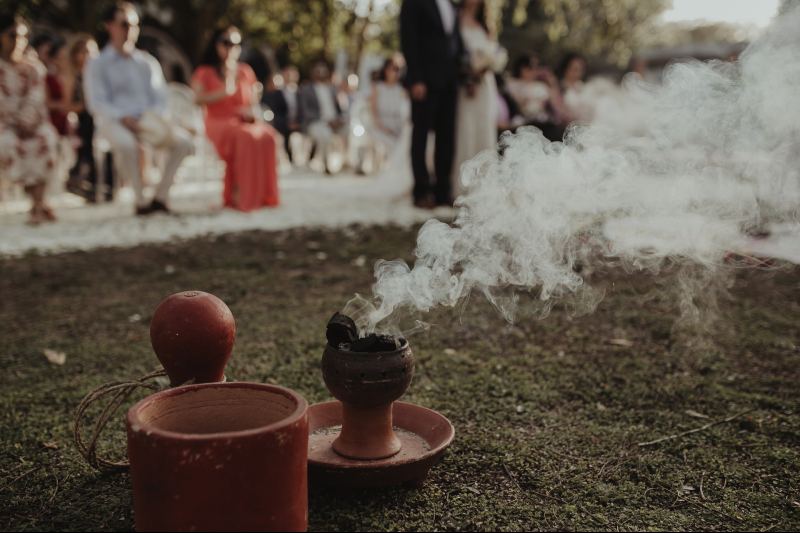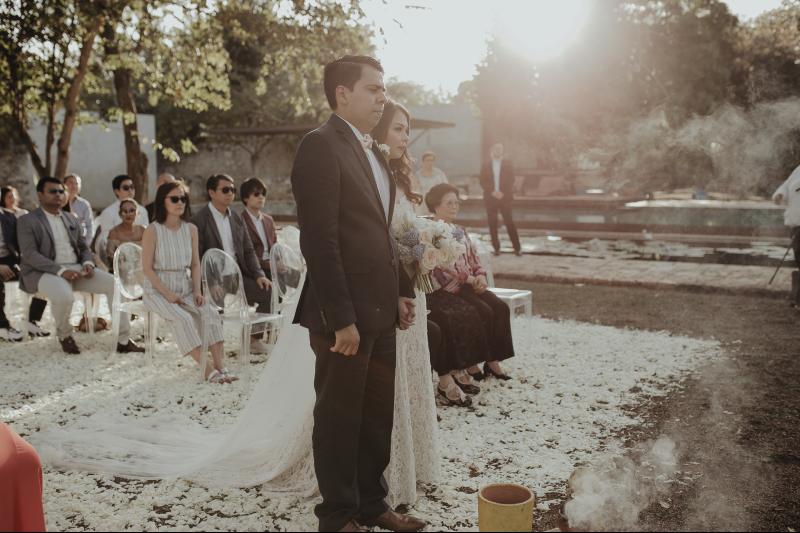 A Mayan wedding, heavenly trust
This ceremony possesses many elements and meanings. M&A was touched with the ritual face of this ceremony, The Mayan Blessing consists of invoking the "Great Creator and Formator" God who blesses this bond, honoring all the paths traveled in the life of the bride and groom and blessing the decisions taken to realize this union. Michelle, Angel and their families were very excited to learn about this ritual and feel the blessing of the Mayan priest.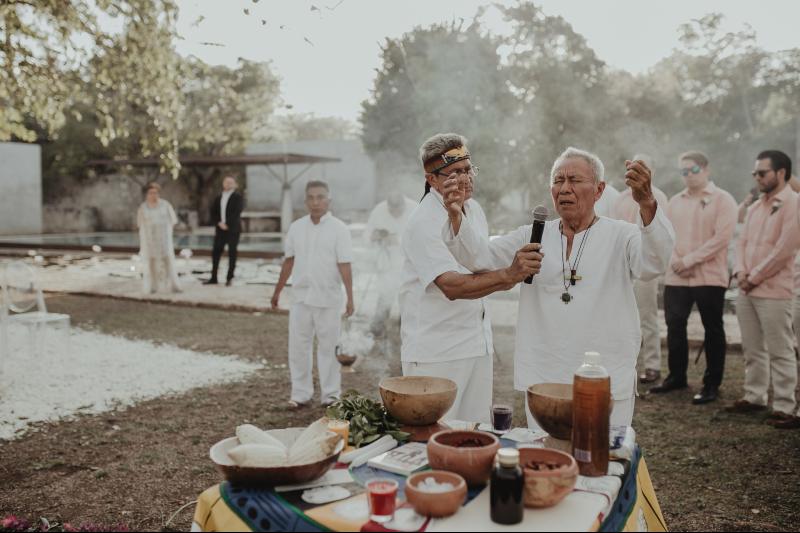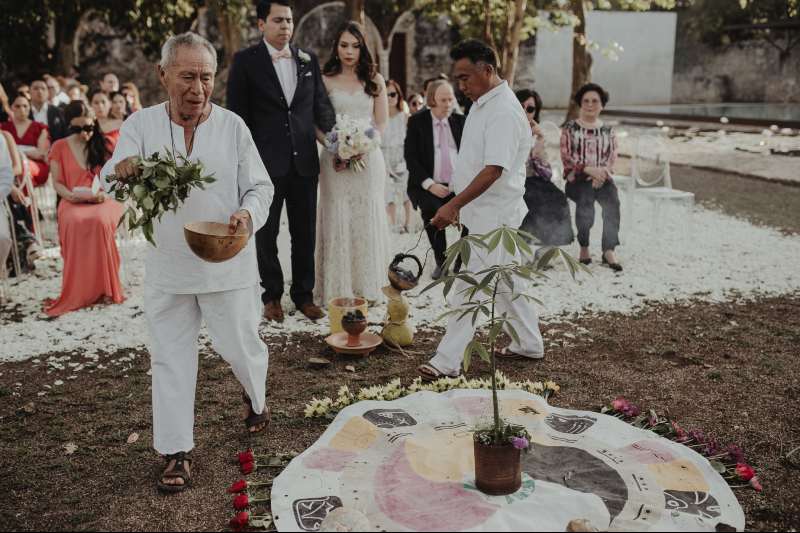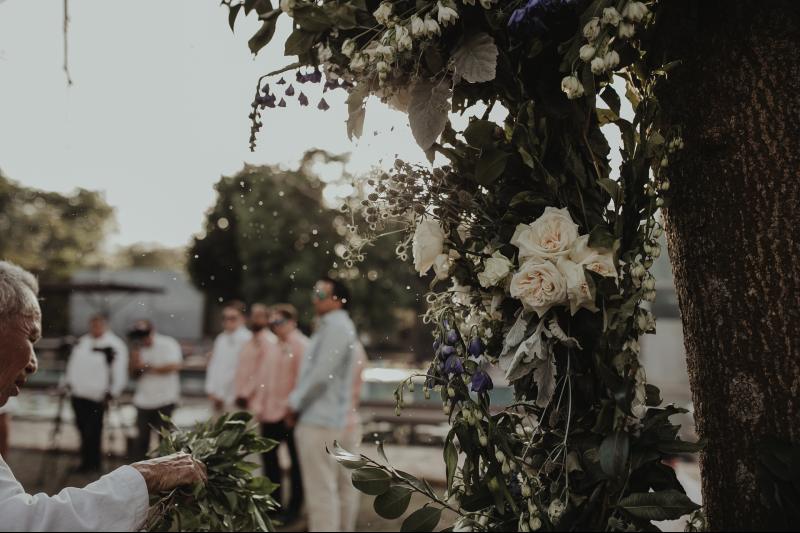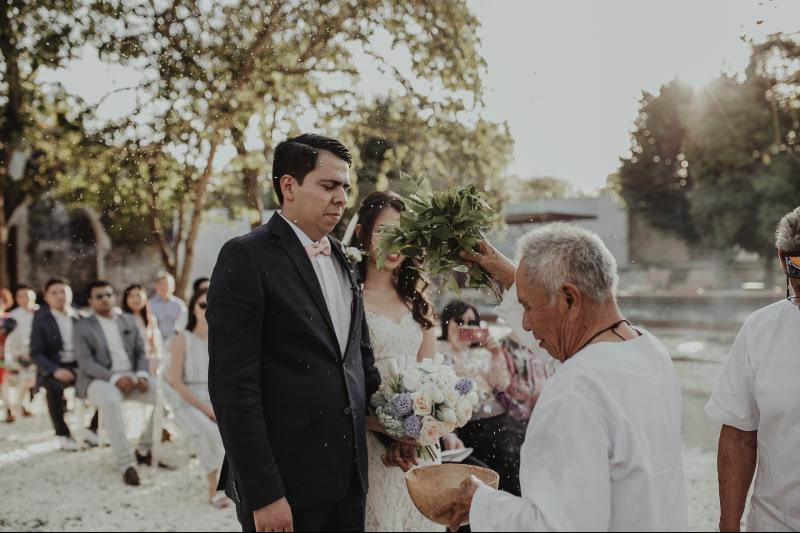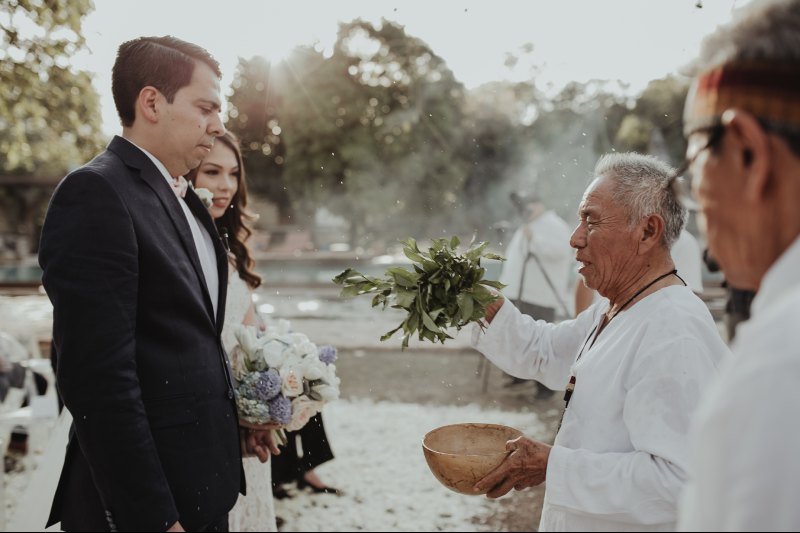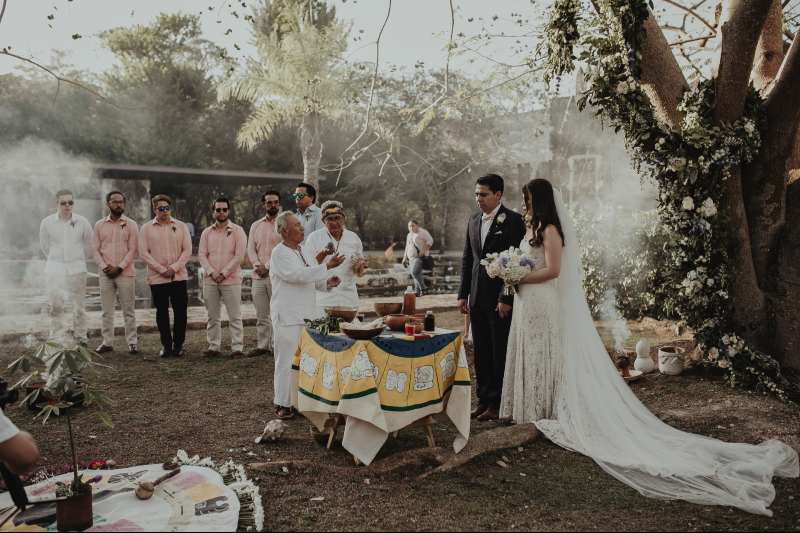 The essence of this ceremony is based on one's acts, having the commitment to love oneself first in order to love one's partner. The forces of nature, earth, water, wind, and fire, are invoked to protect the ritual, to give strength, clarity, compassion, humility, love, and patience; necessary characteristics for this relationship, to forge a path together and to create a family with firm bases and foundations.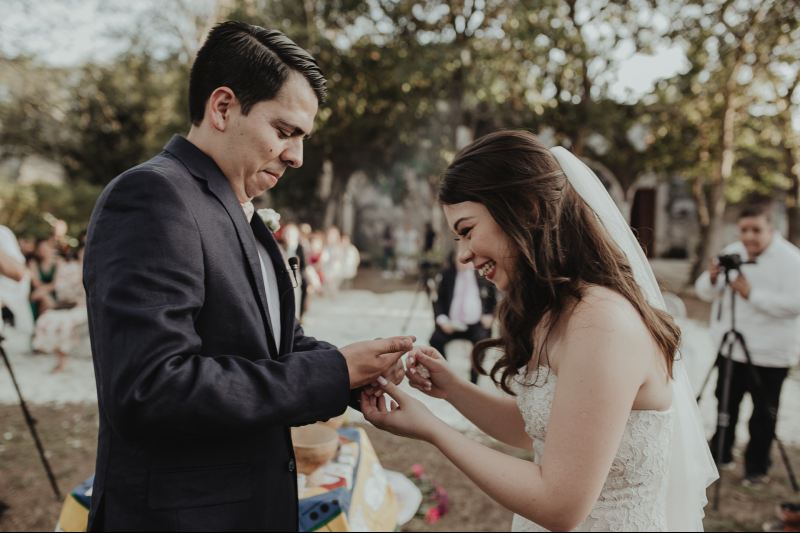 A cocktail and photographic session
After the ceremony the couple had their photo session, intimate and simple, framing the best day of their lives. A welcome cocktail started for all the guests, enjoying some drinks and Yucatecan trova music, a moment of relaxation before the celebration.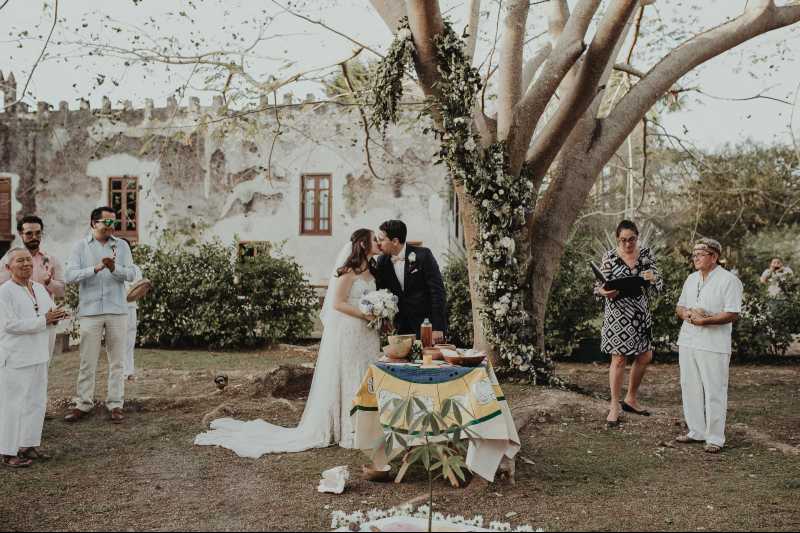 Photo credits:  @fabriziosimoneen
Do you want to know more about TIPS for your wedding in Yucatan? We are YUCATANLOVE, Wedding Planners in Mérida, ask us.