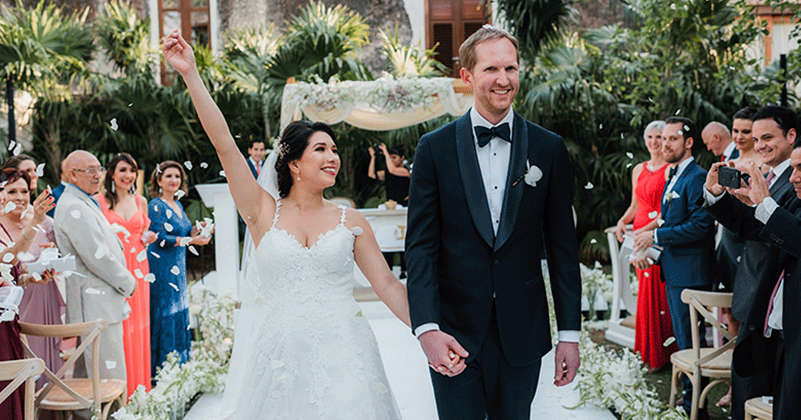 Ceremony Wedding at Hacienda Tamchen 🌼 Ale & Felix
At the doors of the aisle, the priest was waiting to give the initial blessing to the cortege that, led by Felix, walked to the altar. Later Ale, accompanied by her parents, walked down the aisle to finally reach Felix.
A "Yes, I do" of love
The wedding ceremony would take place in the front garden of Hacienda Tamchen. It was decorated with white flowers that gave the illusion of a white aisle. 
Felix and the cortege were received by the priest who gave them the blessing and asked them to start the procession.  As Felix waited at the altar the page boys announced that the bride was about to walk down the aisle that would take her to him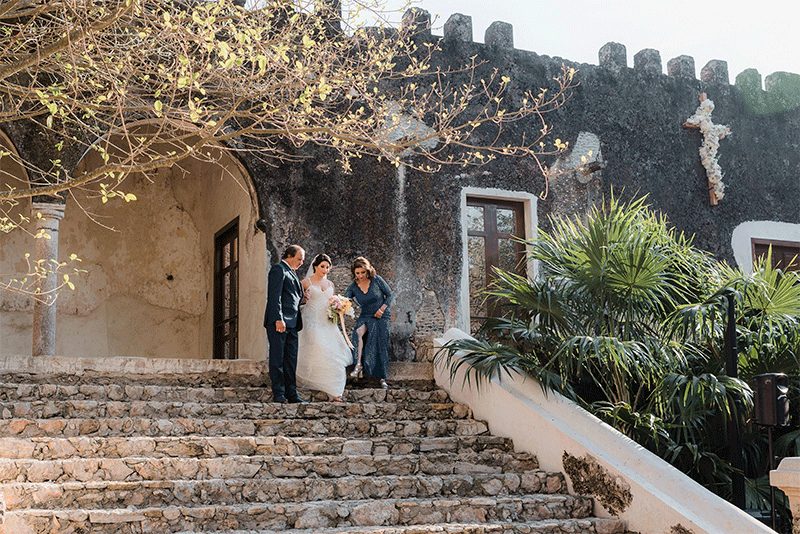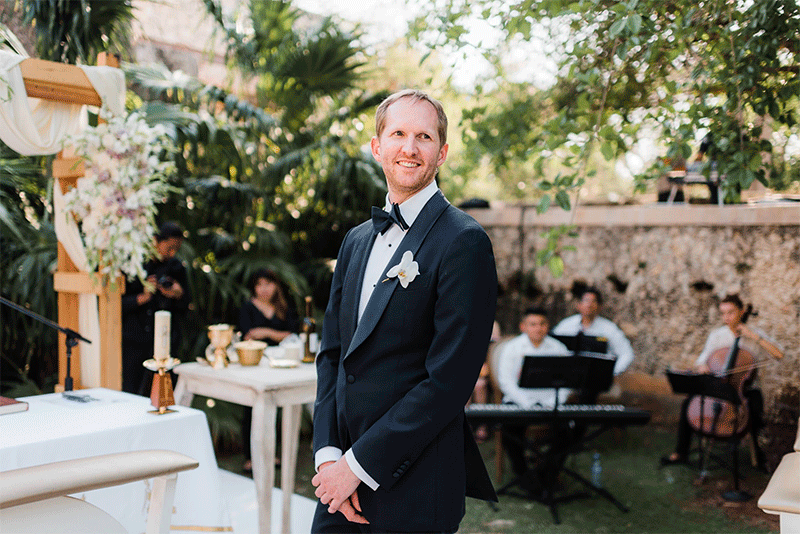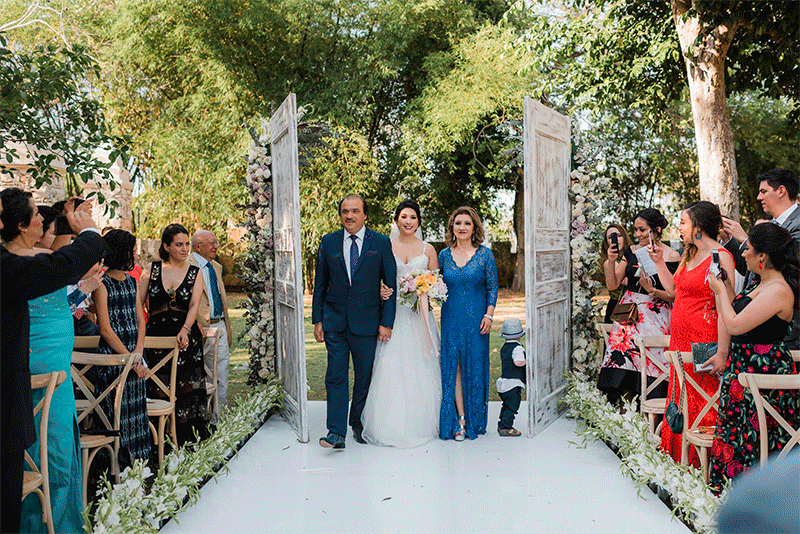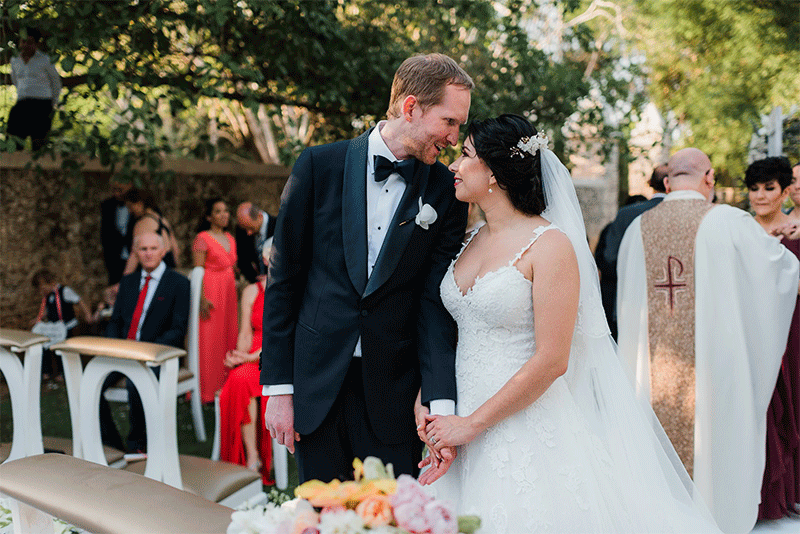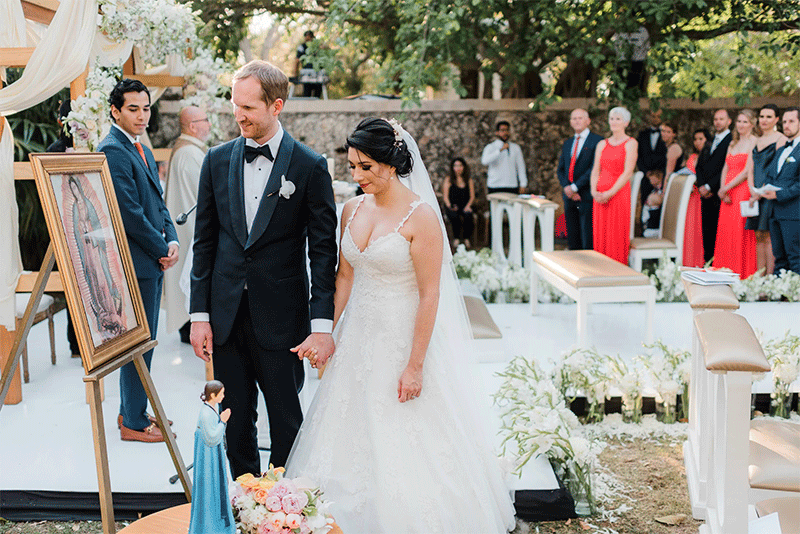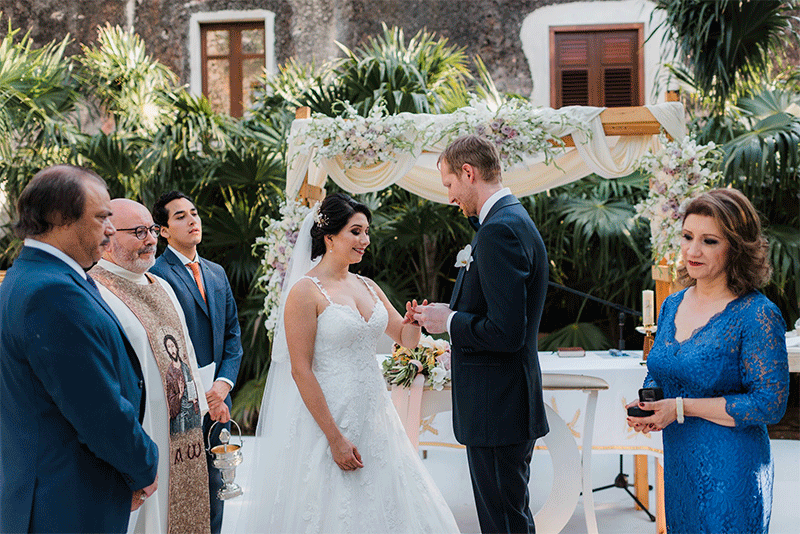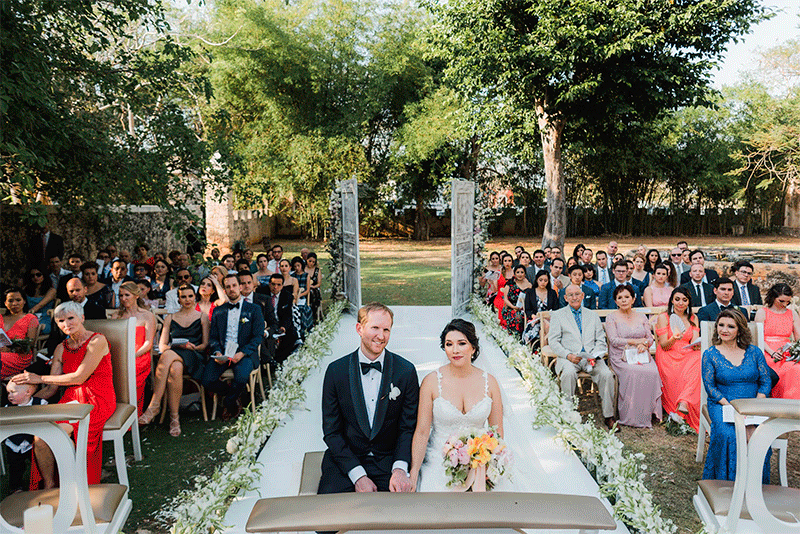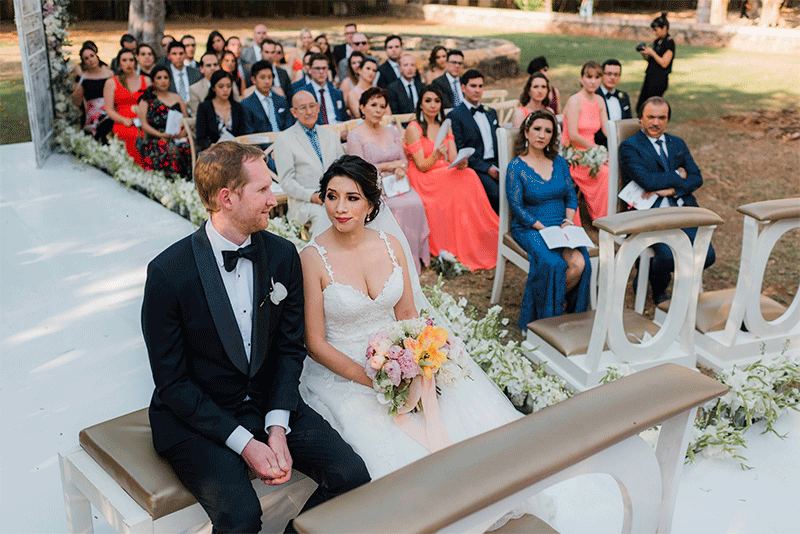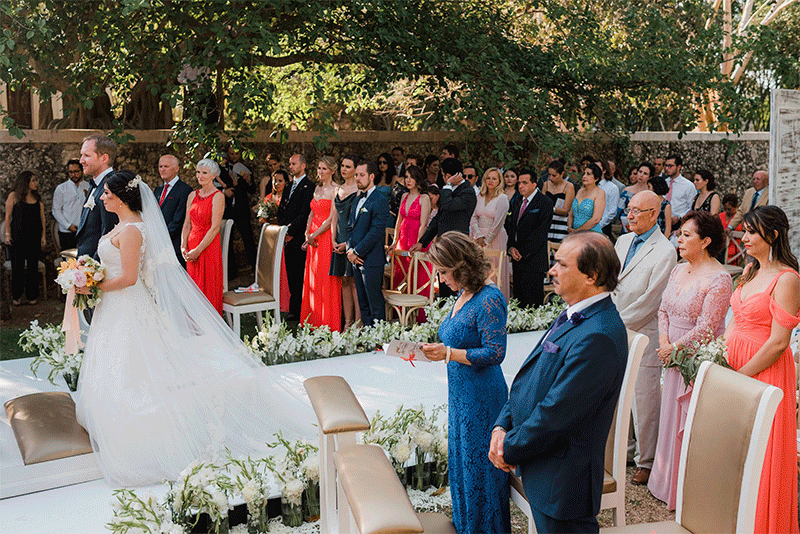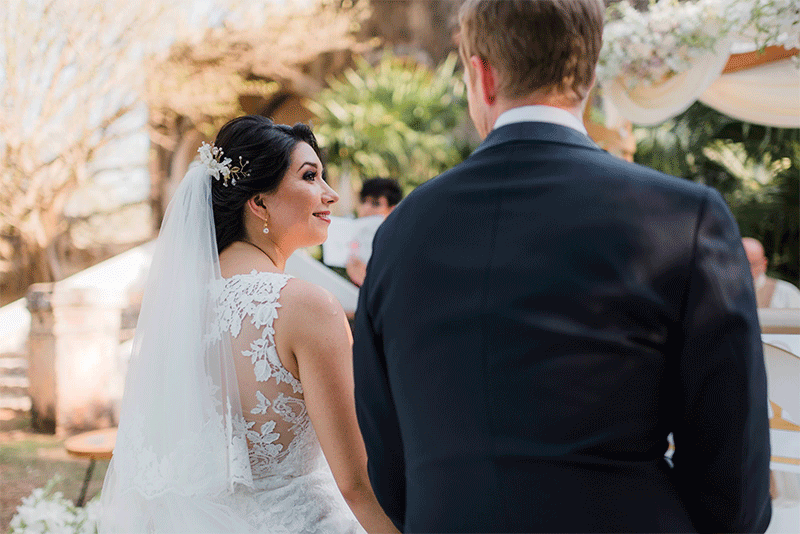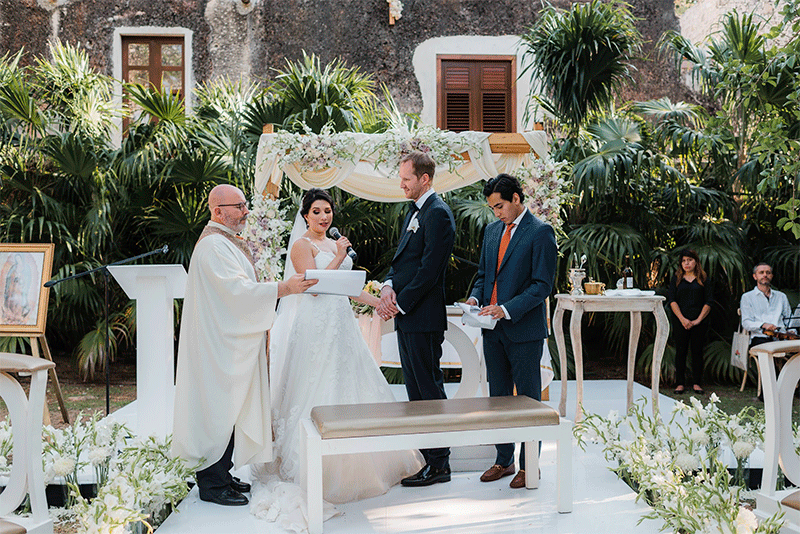 The couple's religious ceremony took place in the garden of the Tamchen hacienda. It was a beautiful ceremony framed by key moments, such as the exchange of rings and the union of the couple with the ribbon. 
At the end of the ceremony, the couple walked down the white aisle again but this time hand in hand, celebrating that they were now a married couple with God's blessing. 
Once the ceremony was over, in another area of the hacienda there was a cocktail waiting with canapés, cheese table, and drinks for the guests.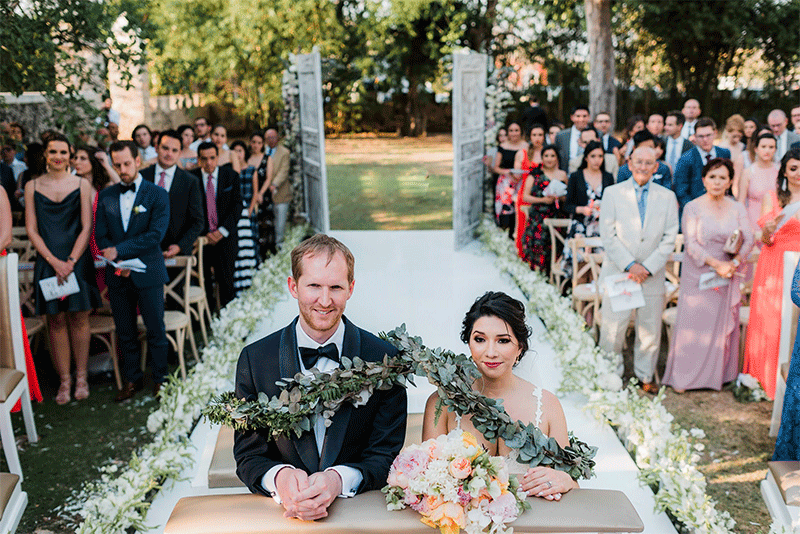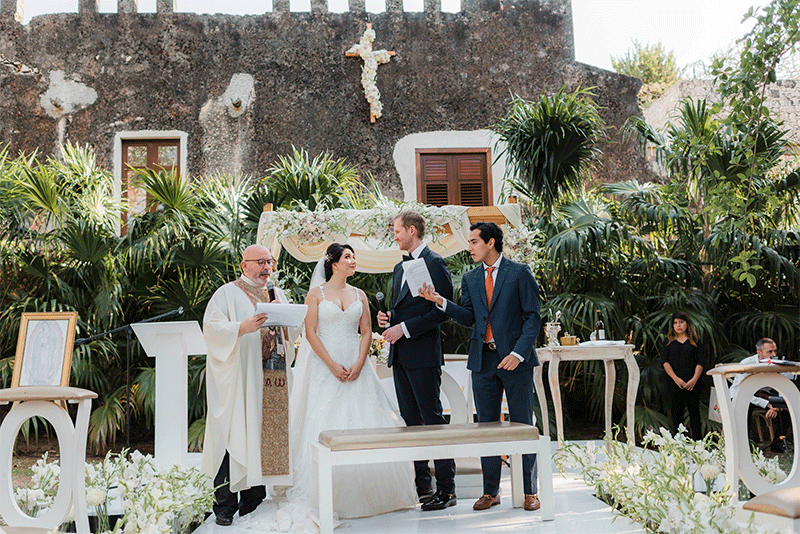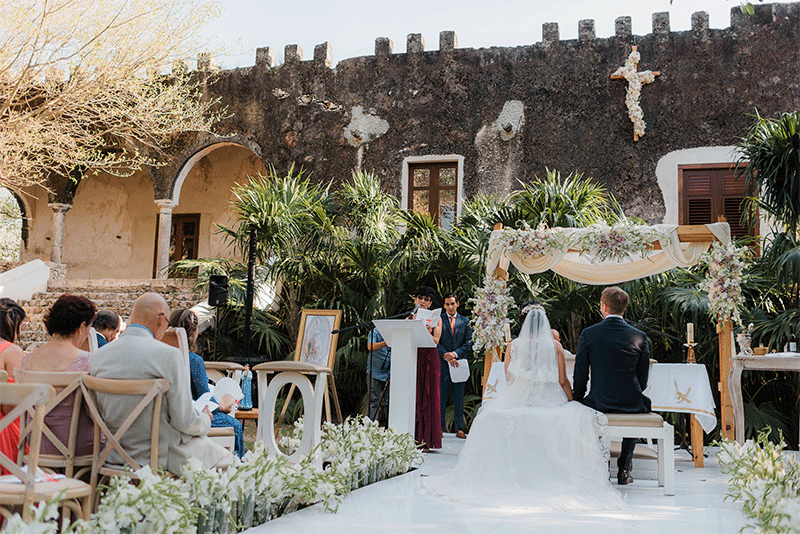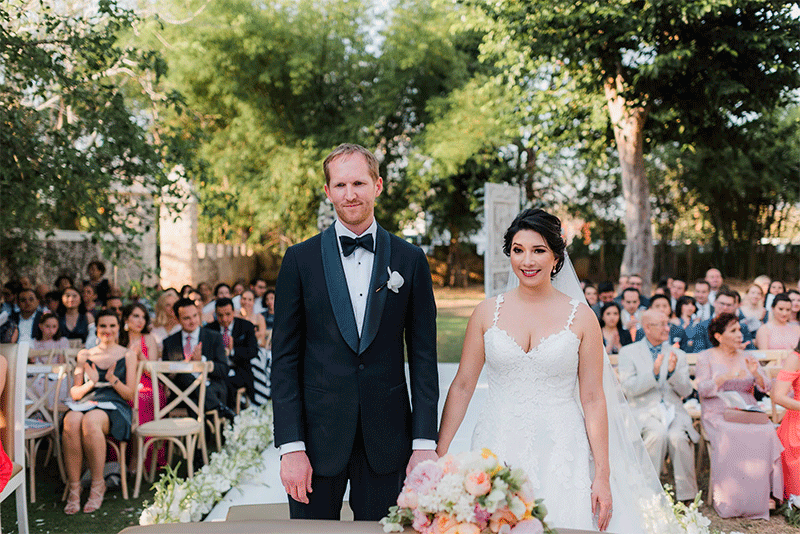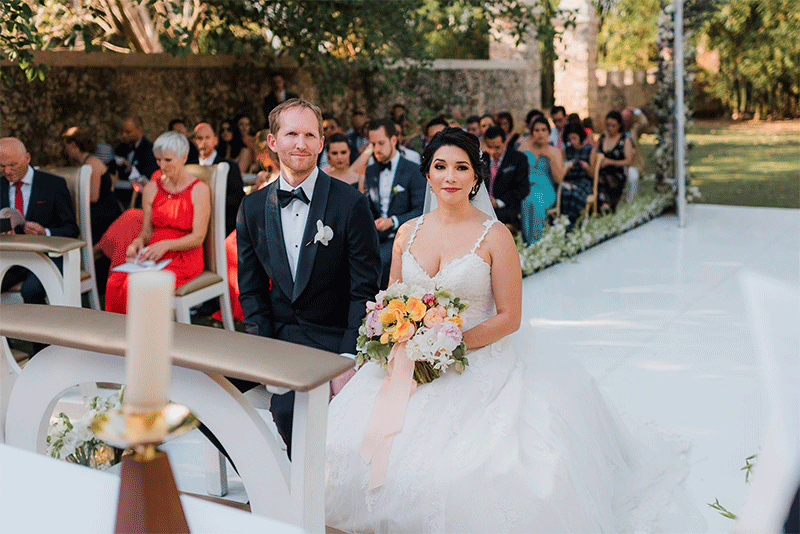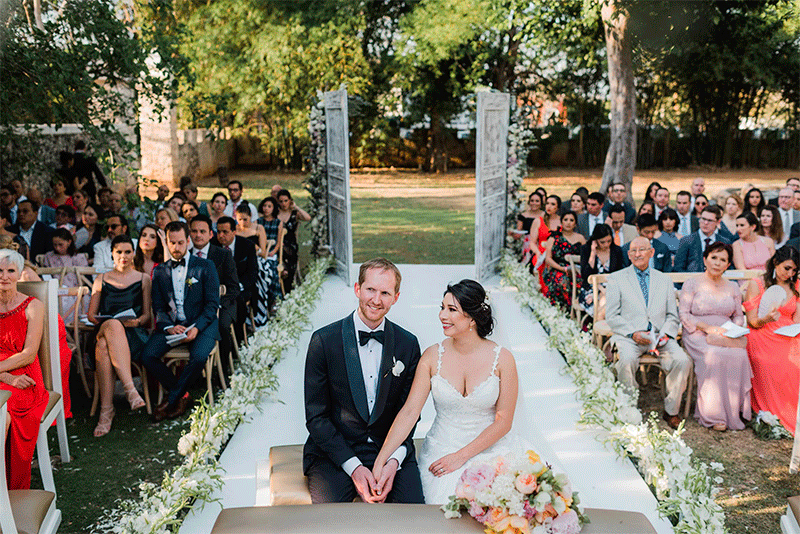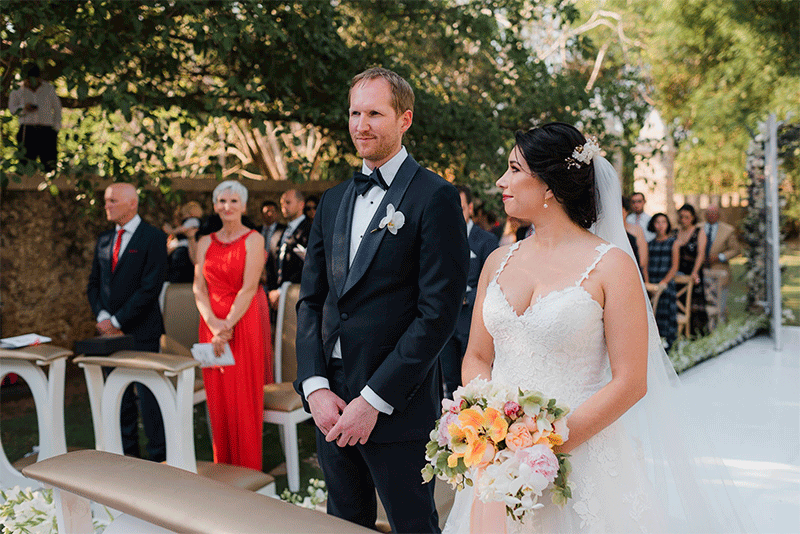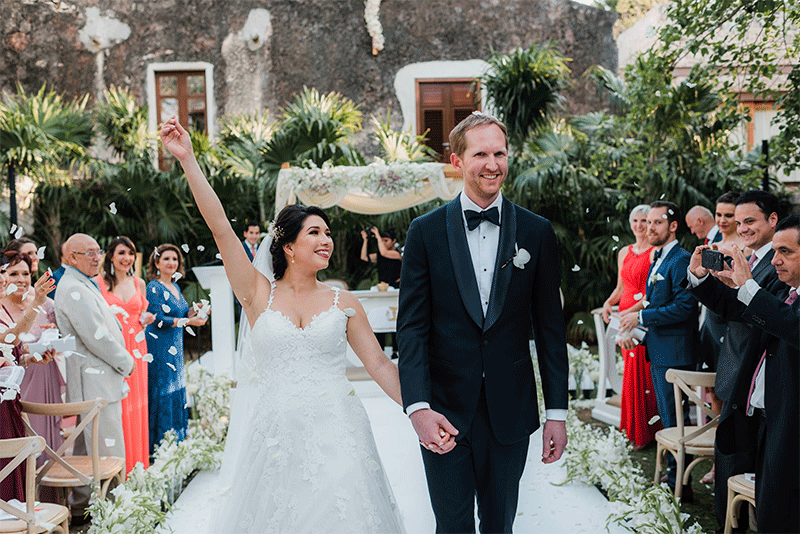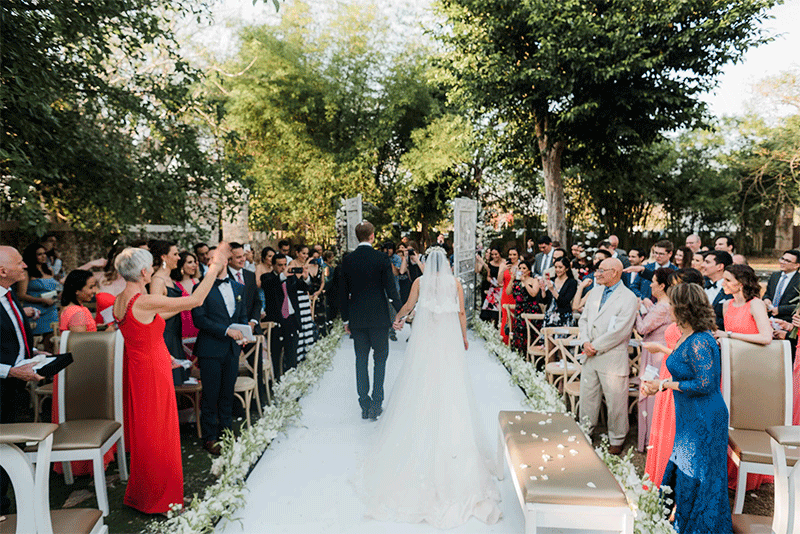 Do you want to know more about TIPS for your wedding in Yucatan?

We are YUCATANLOVE, Wedding Planners in Mérida,

ask us.
Photo credits:  @cristinacivallero.photo