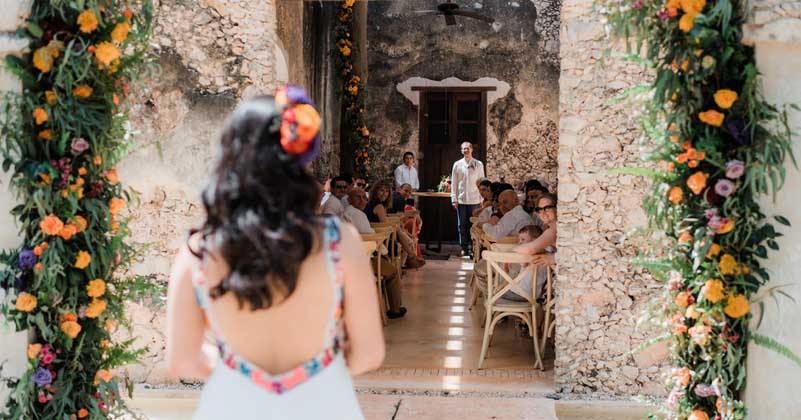 Emotional civil wedding at Hacienda Tamchen 💍🌷 Alejandra & Felix
For some couples, a civil wedding is just the first step before celebrating a traditional religious wedding. This time, Alejandra and Felix decided to get married the day before their religious ceremony and celebrate in an intimate gathering with their family and friends at Hacienda Tixnuk.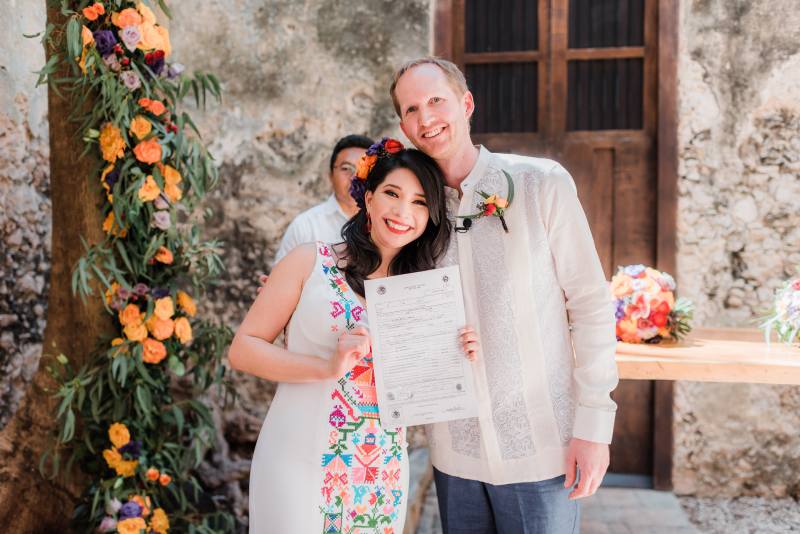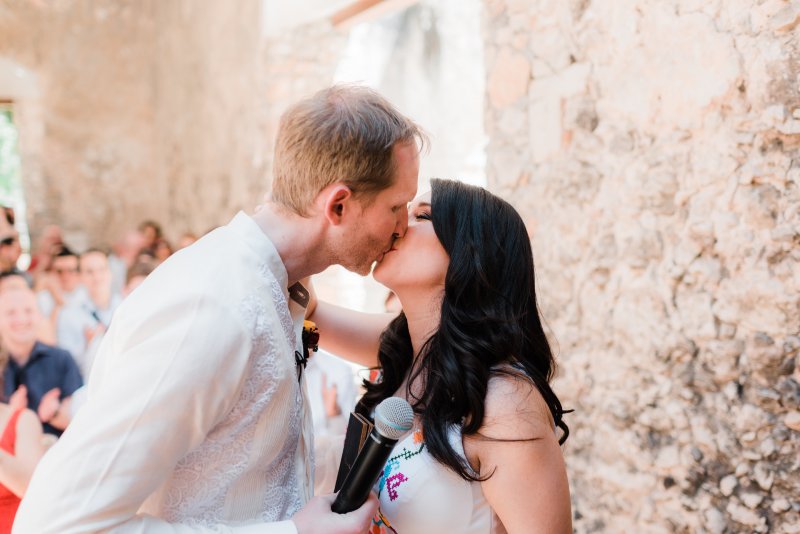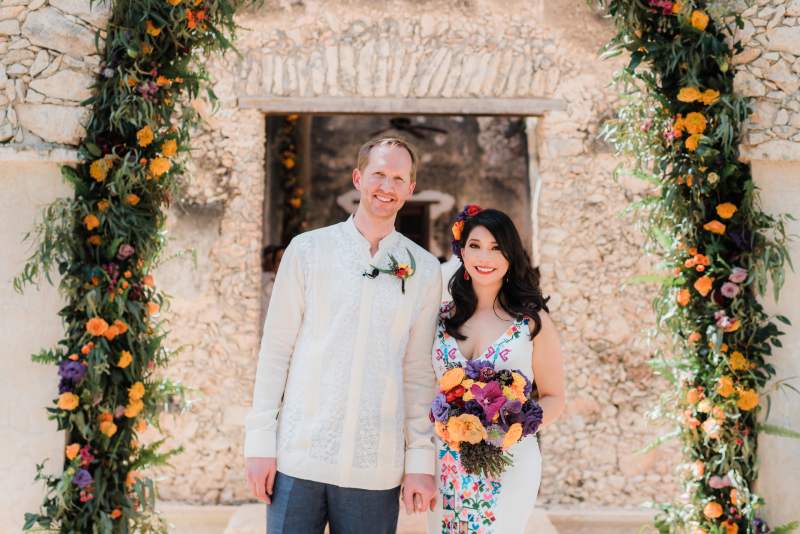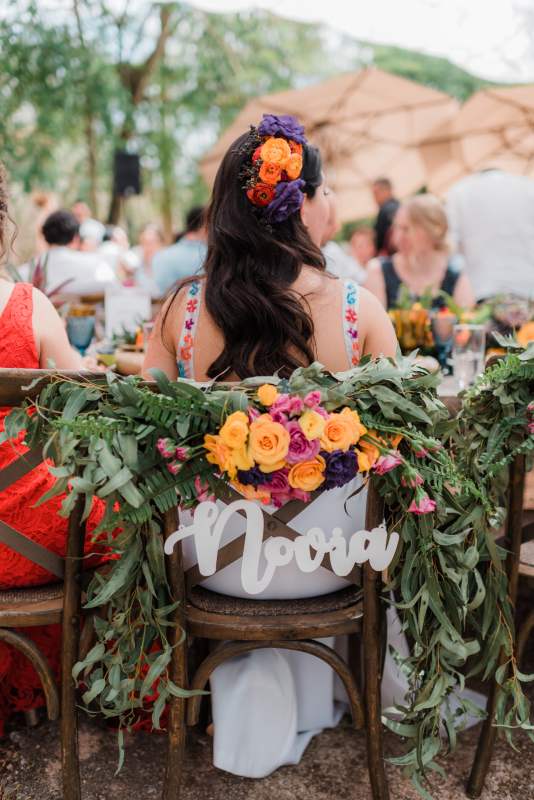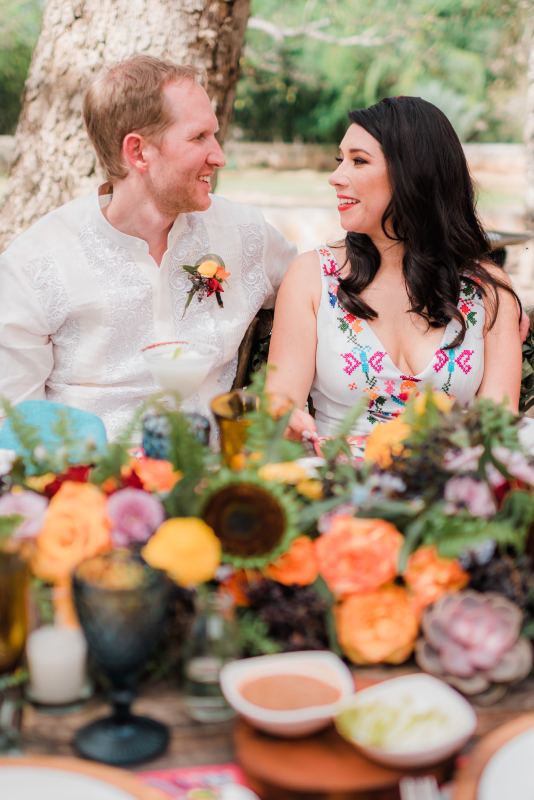 A very special ceremony
There was no doubt Alejandra and Felix's civil wedding was spectacular and nostalgic. When Felix saw Alejandra arrive, her smile gave him away and the tears were not long in coming.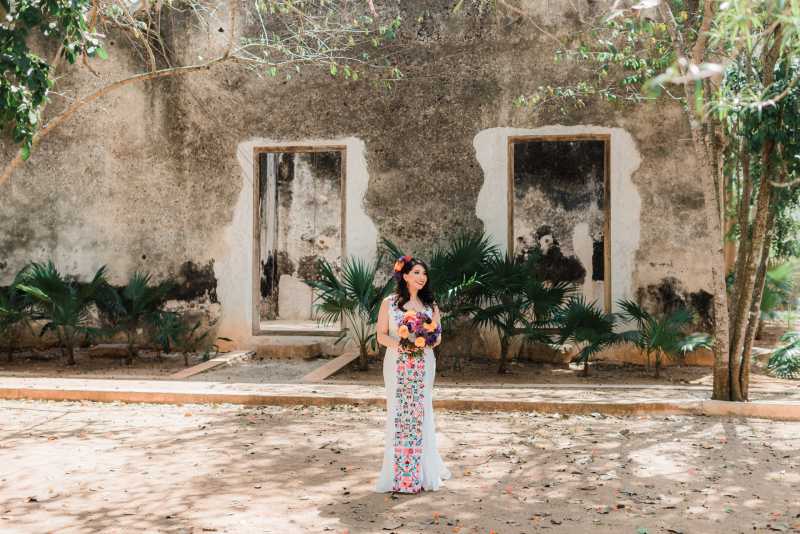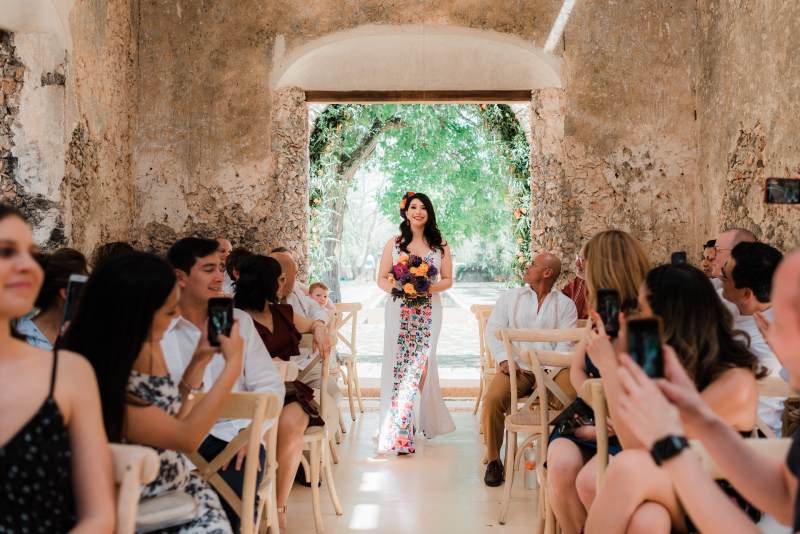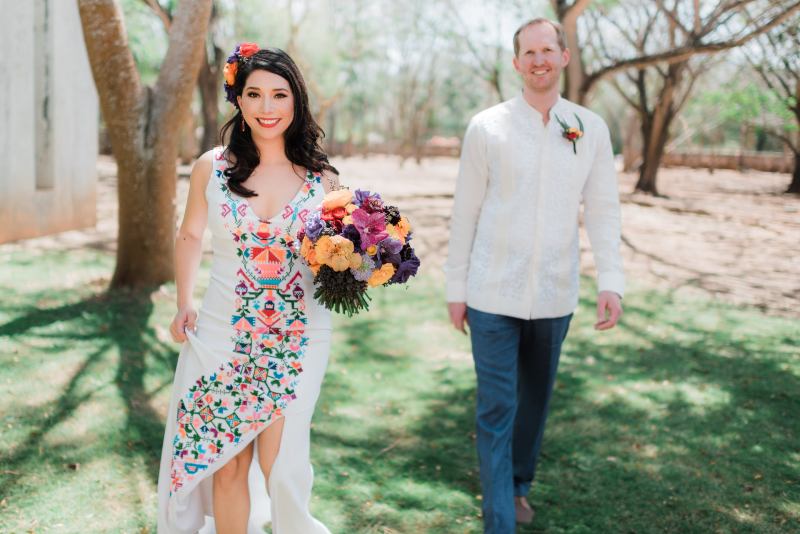 Everyone was very happy because A & F looked completely in love. The parents of both of them dedicated some words of excitement and encouragement, but above all, they wished them a lot of happiness and love on this road that they were going to walk together.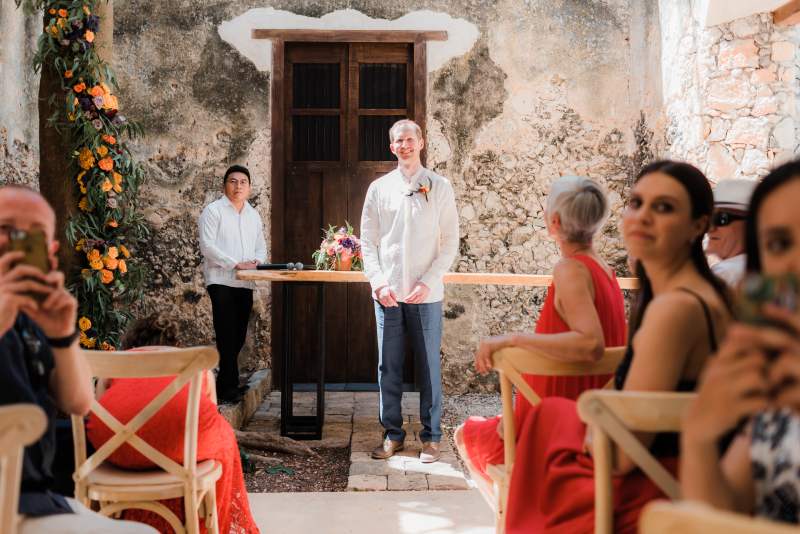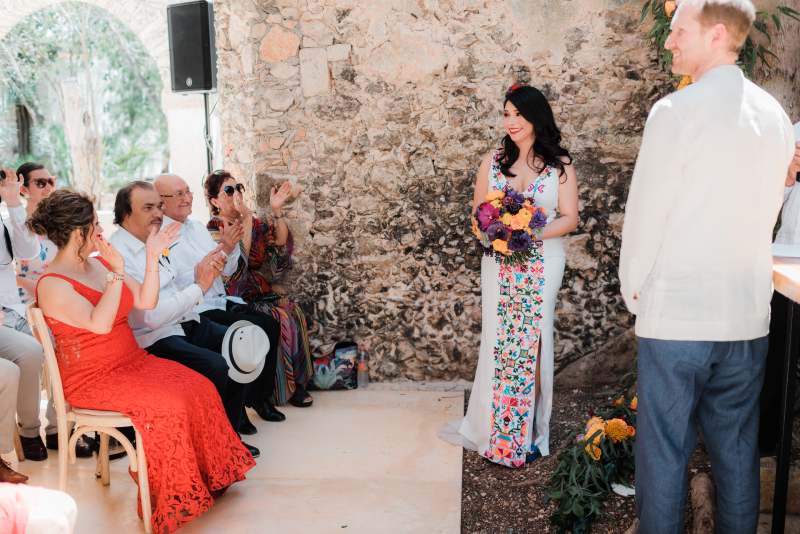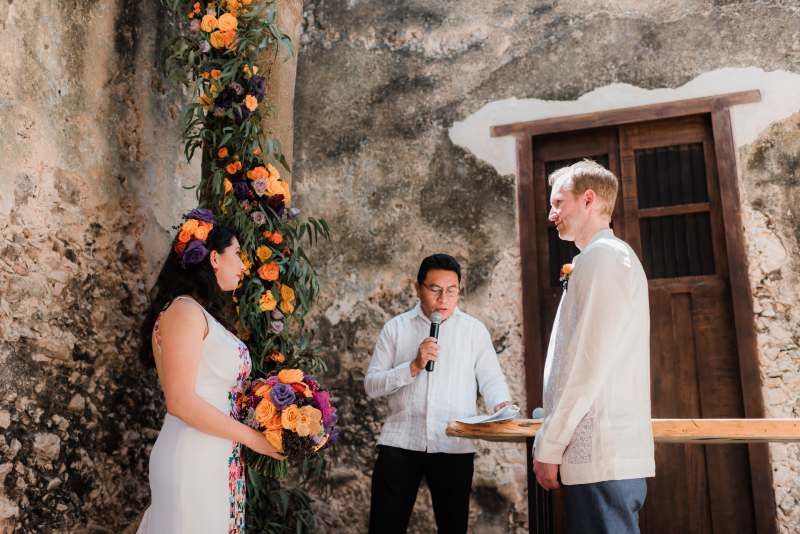 A very happy cocktail
After the civil ceremony, the guests were more than eager to enjoy the Mexican cocktail that Alejandra and Felix had planned. 
The traditional Yucatecan food delighted everyone, plus they enjoyed a spectacular show of Cuban music that got everyone dancing. Alejandra and Felix were having the time of their lives and were enjoying that special moment.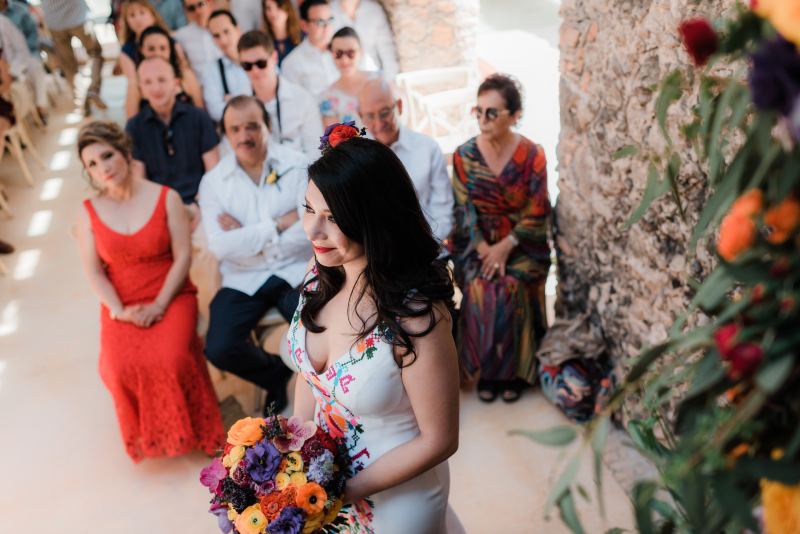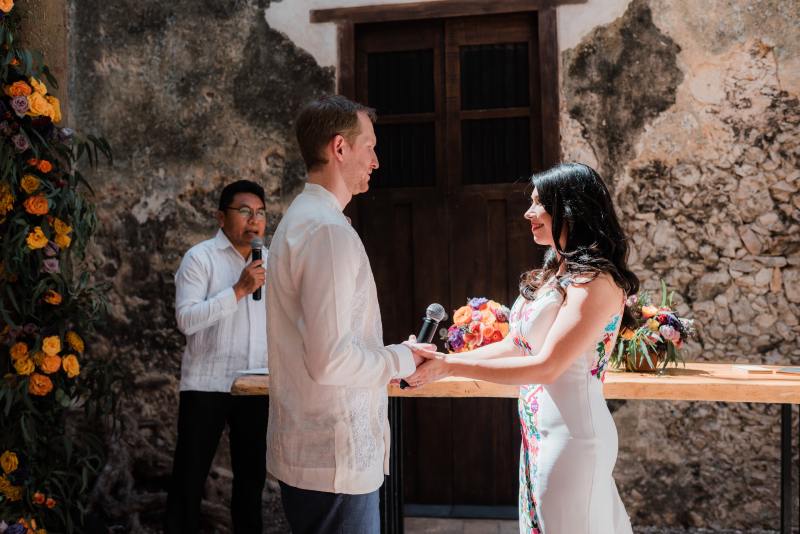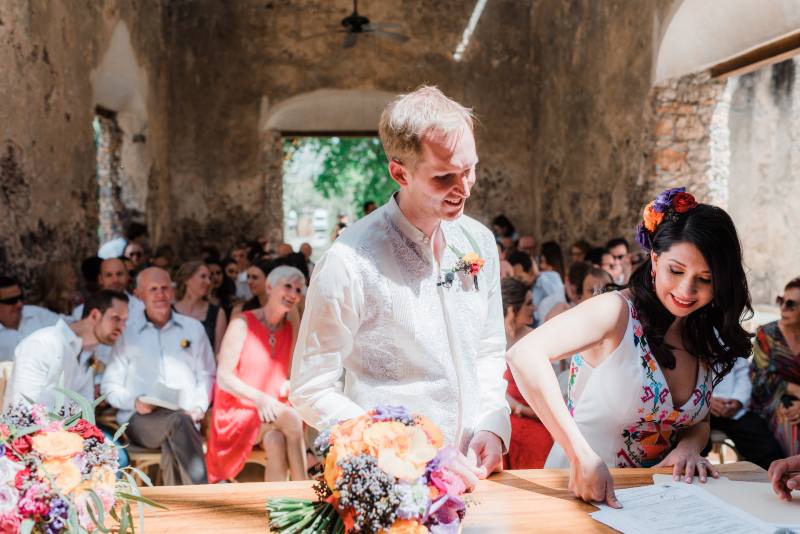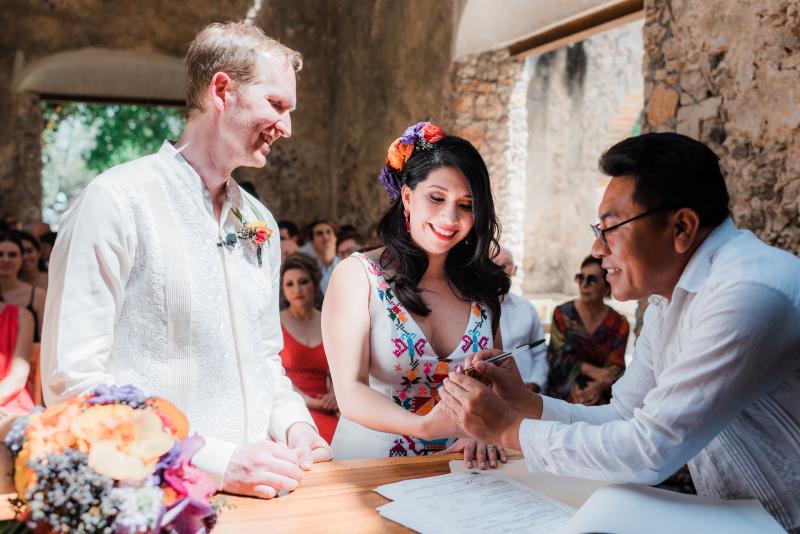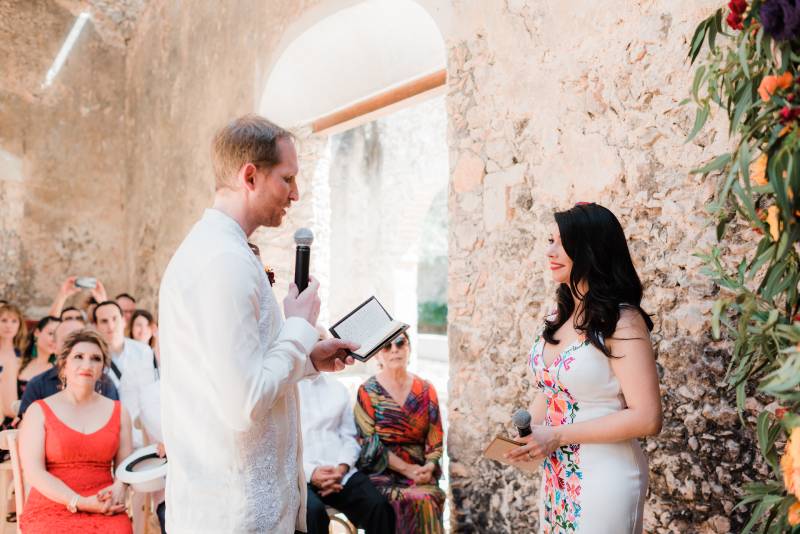 Mexican colors and details to set a wedding
Alejandra & Felix had the right decision to incorporate colorful elements typical of the Mexican essence into their wedding.
The imperial tables of the banquet were adorned with embroidered napkins that perfectly matched the design of her dress. In addition, all the guests had as a gift on each table some tequila glasses with Mexican flower decorations.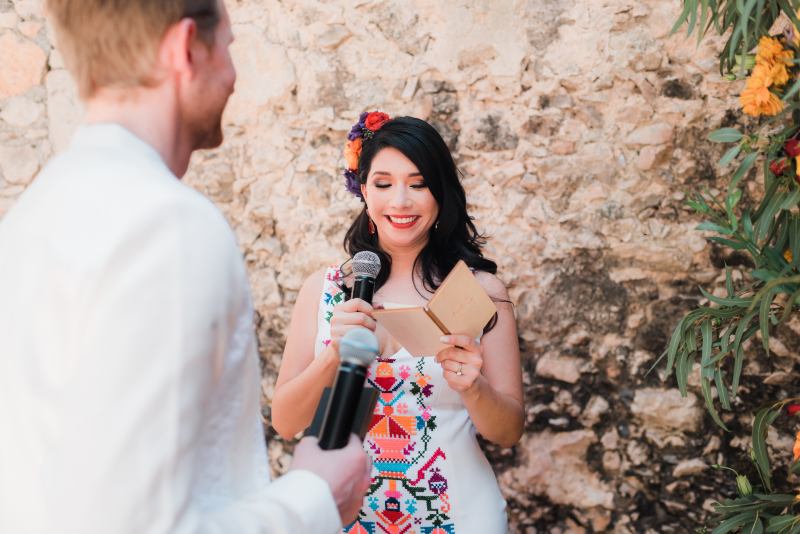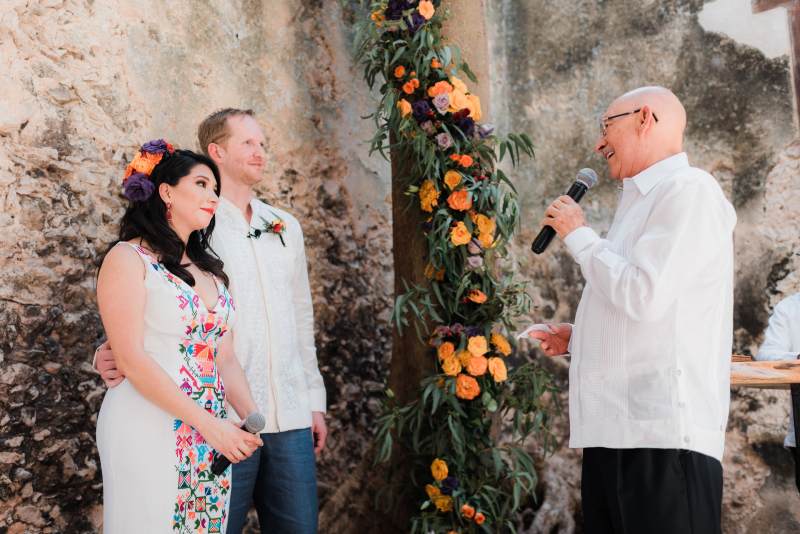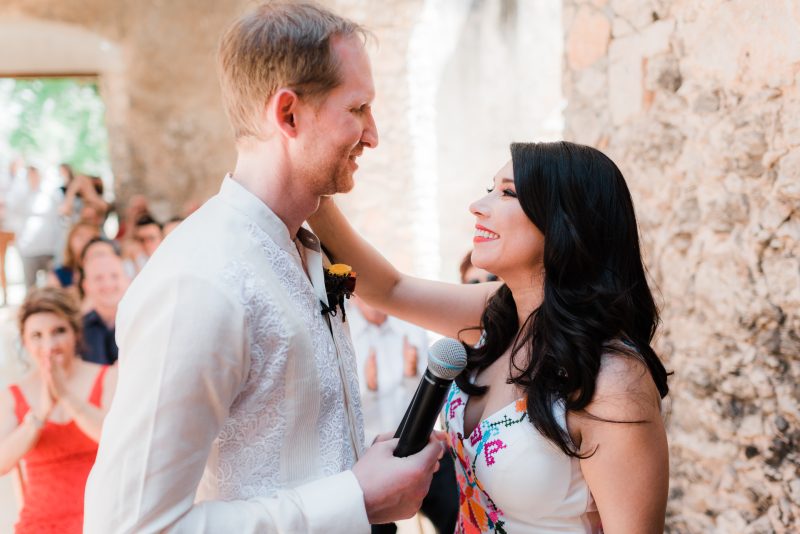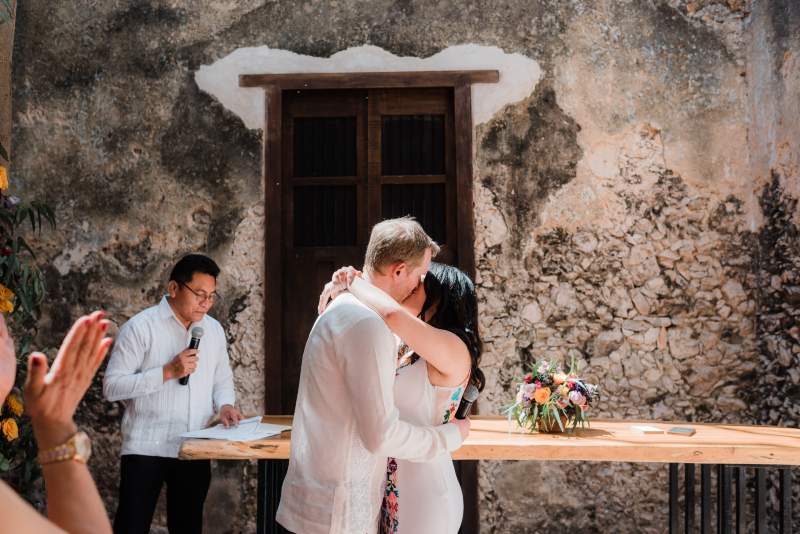 The flowers and succulents in warm tones such as purple, orange, yellow and pink gave the A & F wedding a touch of happiness and joy. 
It was truly a beautiful day for everyone, thank you very much, Alejandra and Felix, for trusting YucatanLove! 
Photo credits: @cristinacivallero.photo
Do you want to know more about TIPS for your wedding in Yucatan? We are YUCATANLOVE, Wedding Planners in Mérida, ask us.