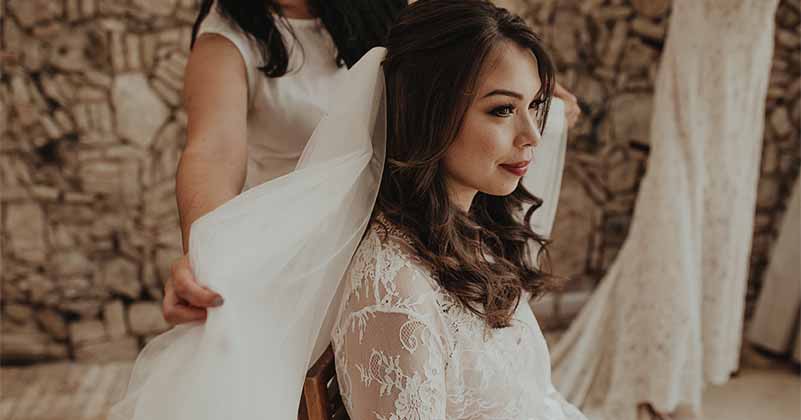 Getting ready at Hacienda Tamchen ⛩️🀄 Michelle & Angel
Michelle and Angel had two getting ready, the first to perform the ancient Chinese tea ceremony and the second for the Mayan wedding ceremony, both looks were perfect! We shared with you the details they chose…
Gold, Red and Redder…
M & A were in their respective bedrooms, arranged to be ready and honor their families at the first ceremony. The tea ceremony is a Chinese custom, consists of thanking the parents, grandparents, and family of the bride and groom for the blessing they give them when they realize this union. In all the environment the color red predominated, a symbol of abundance, love, and prosperity among other more attributions, it is an important color for the Chinese culture and it was used in clothing and decoration.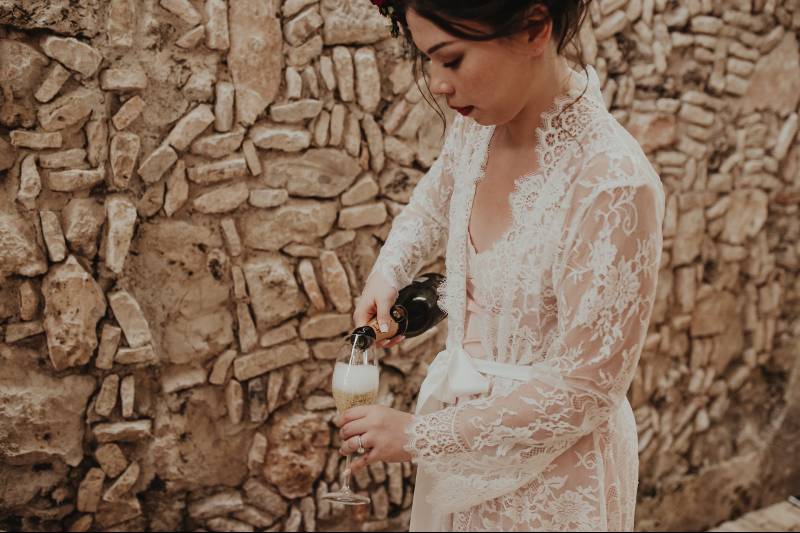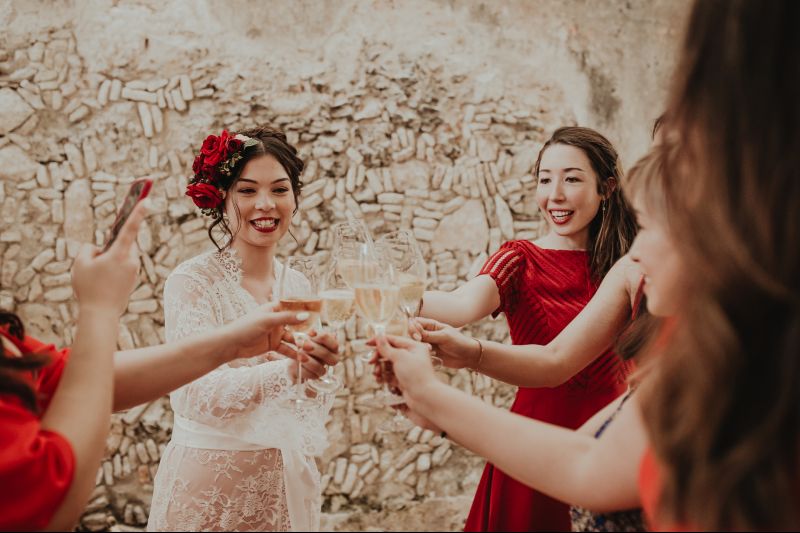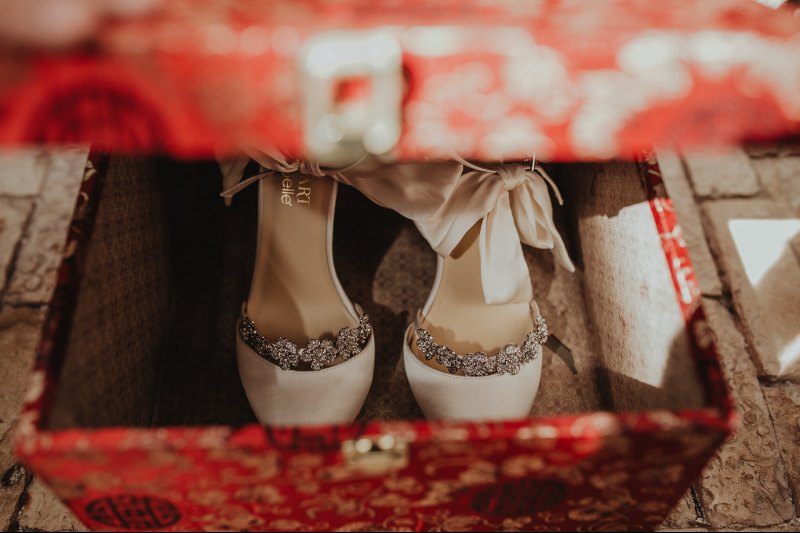 Michelle decided to be more simple, wearing a long, fresh black dress with a beautiful neckline on her back and shoulders. The headdress on her hair was perfect, full of red roses in combination with the color of her lips. She prepared together with her ladies in anticipation of her lover. 
The ladies, almost ready, shone and framed Michelle, wearing bright red cocktail dresses, in the style of each one, all of them were beautiful.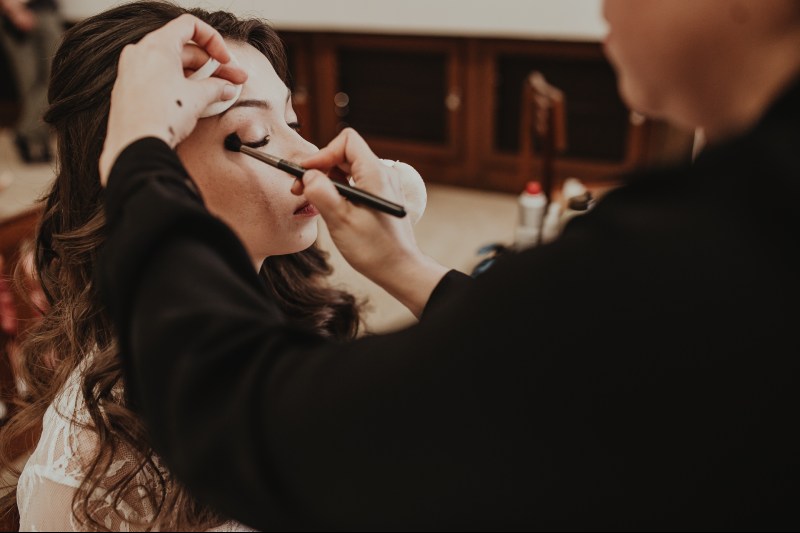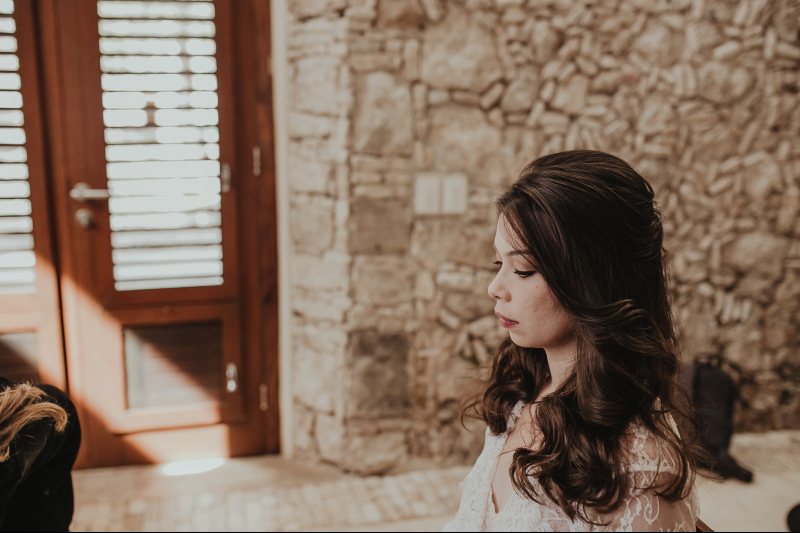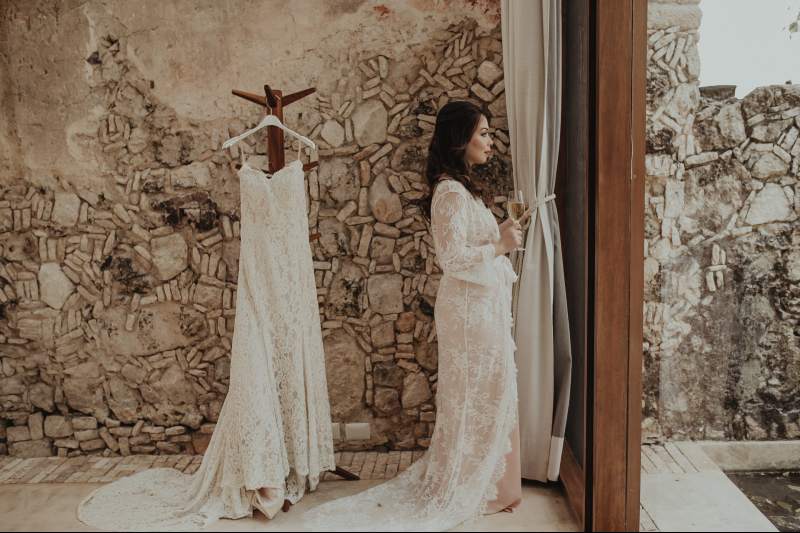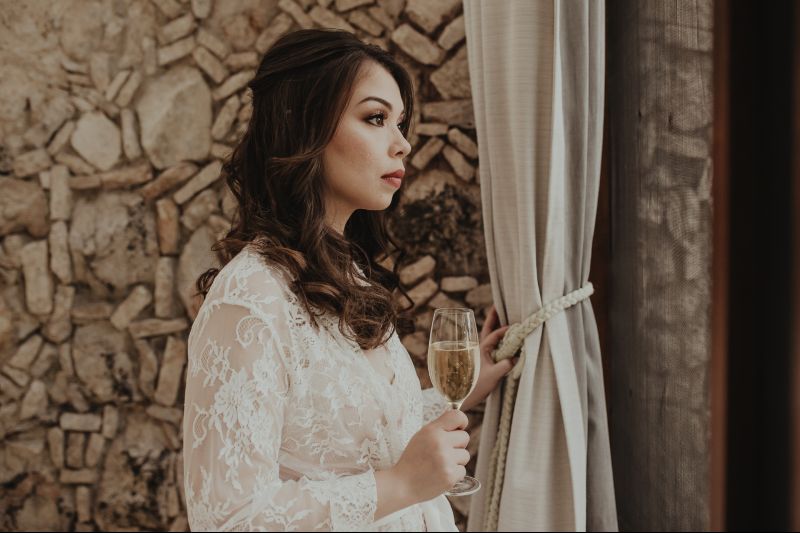 Angel, like a Chinese warrior, wears a suit known as "Changshan" red with images of the dragon and phoenix embroidered in gold, symbolism, and style typical of China. Very elegant and ready for the ceremony, he has the duty to overcome a series of challenges to reach Michelle, before going to his parents.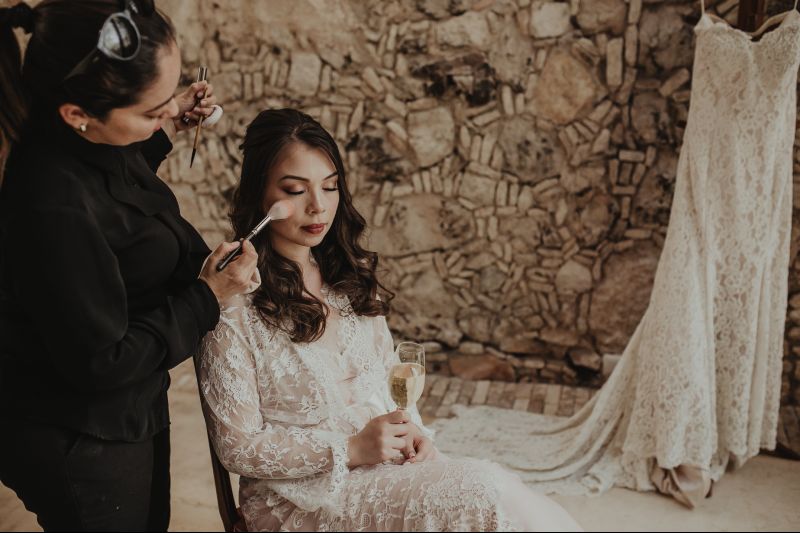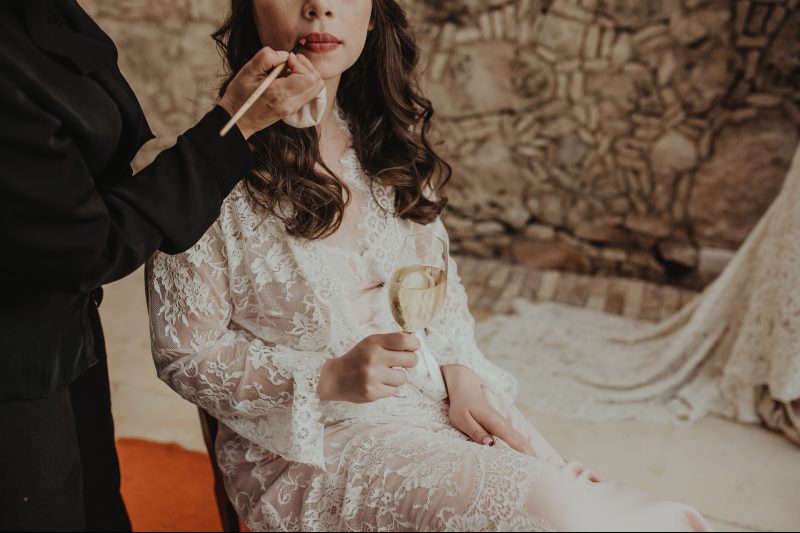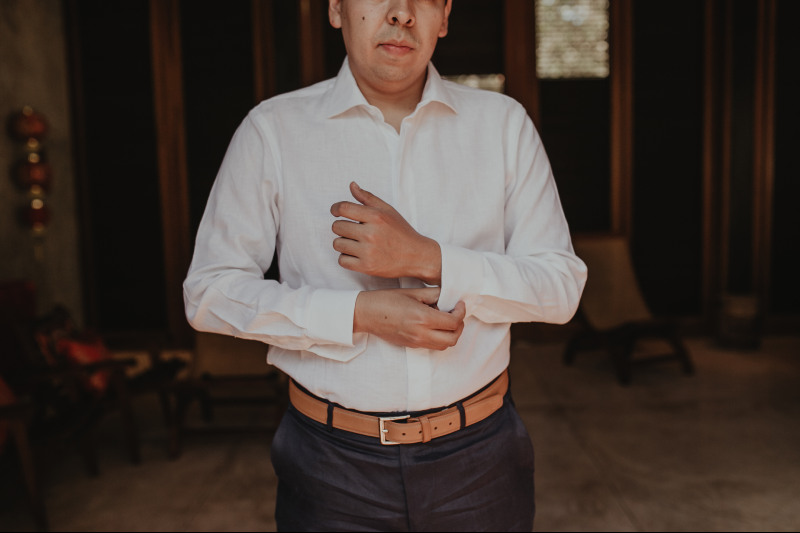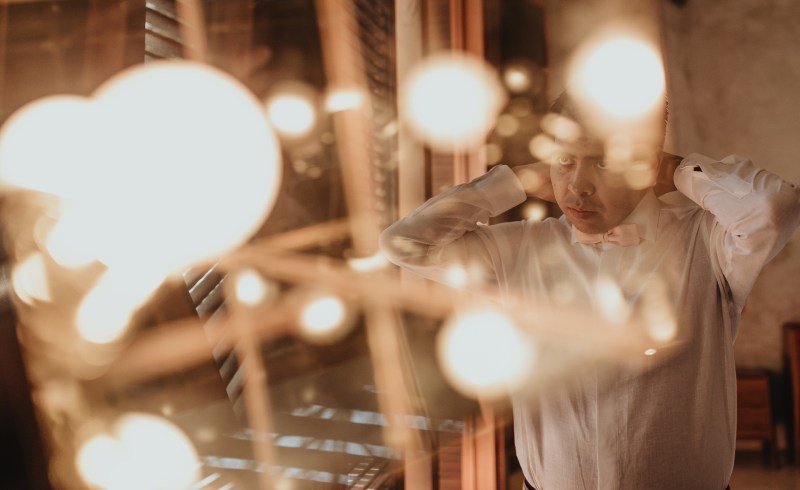 Nuptial look, elegant and cosmopolitan
Enthusiastic, after the tea ceremony, both had a change from outfit to a more modern and cosmopolitan nuptial style. Enjoying the help and company of their friends and a good and delicious sparkling champagne. Both wrote their love story in a notebook, from the moment they met and then shared it with all their guests at the ceremony.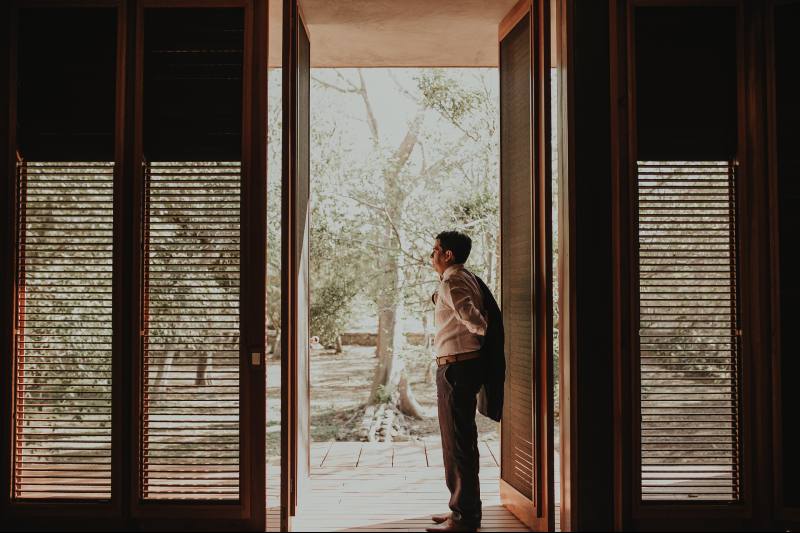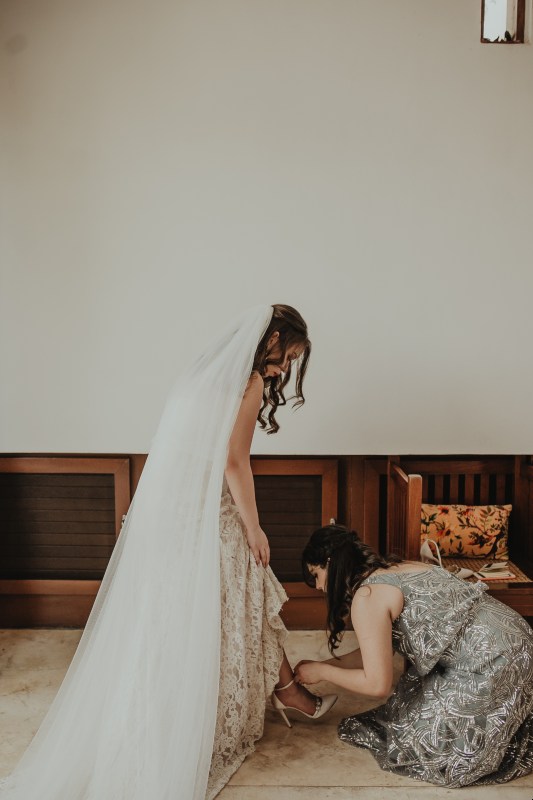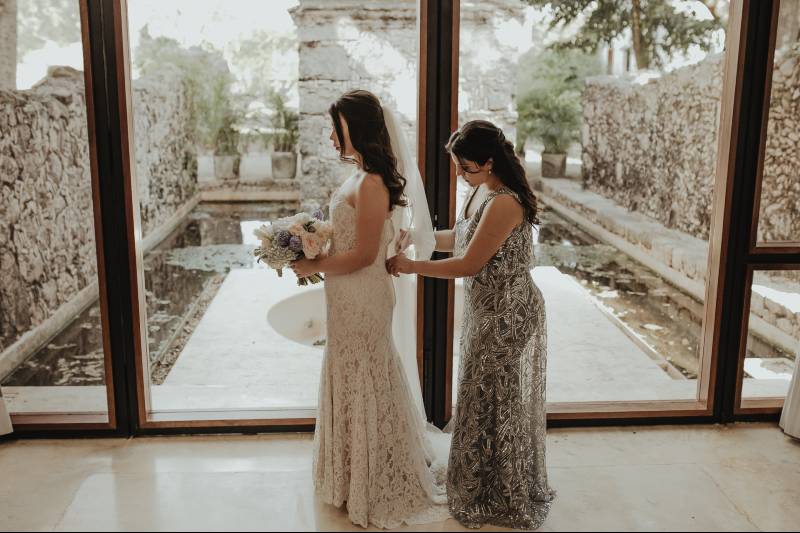 A white dress with cleavage, high neck, and trumpet cut accentuated Michelle's figure, with predominant embroidery and details with shiny stones. The complement was a long veil, striking makeup of glamorous style with a loose and elegant hairstyle. She received company and help from her ladies to adjust details and make her look beautiful and perfect.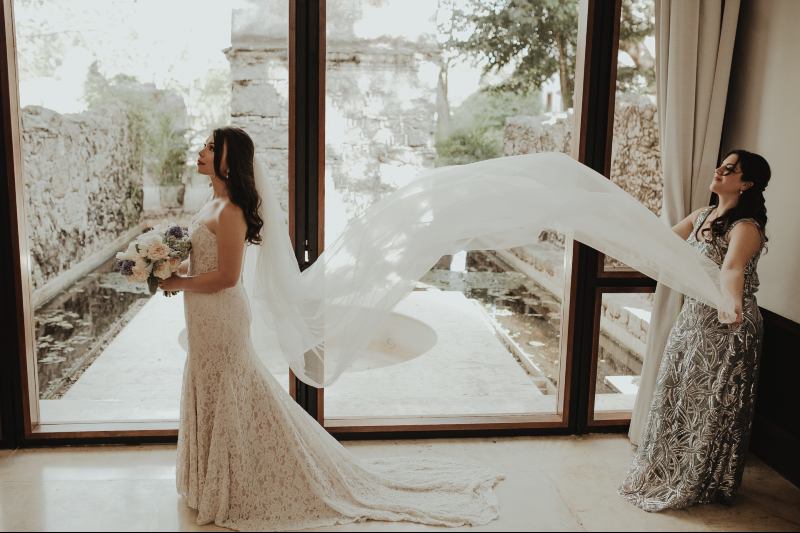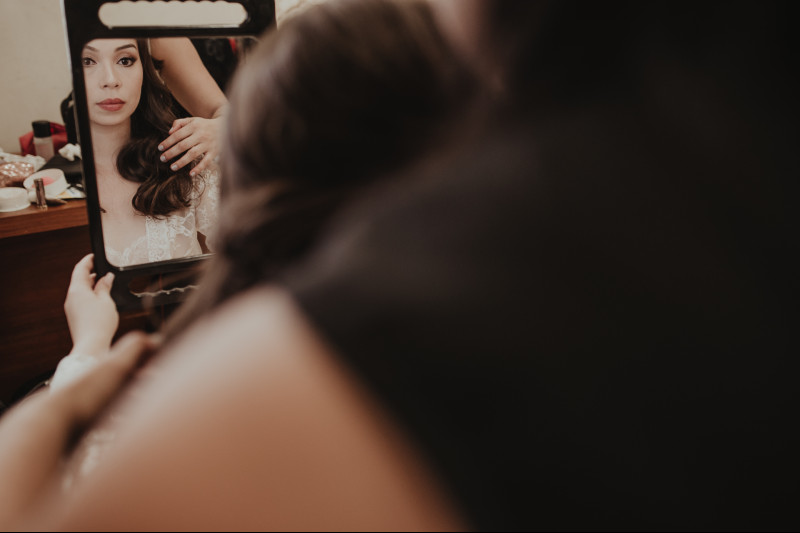 Angel enjoyed a moment with his friends and then got ready alone. He wore a dark blue suit, combined with the white of his shirt and a peach bow. He looked handsome!
Love and elegance in the Hacienda Tamchen
A beautiful photoshoot was the first call for the wedding, M & A posed elegant and glamorous demonstrating their mutual love, the beautiful scenery of the hacienda Tamchen were the perfect ones to enhance their affection. Now they are ready, the Mayan wedding awaits them.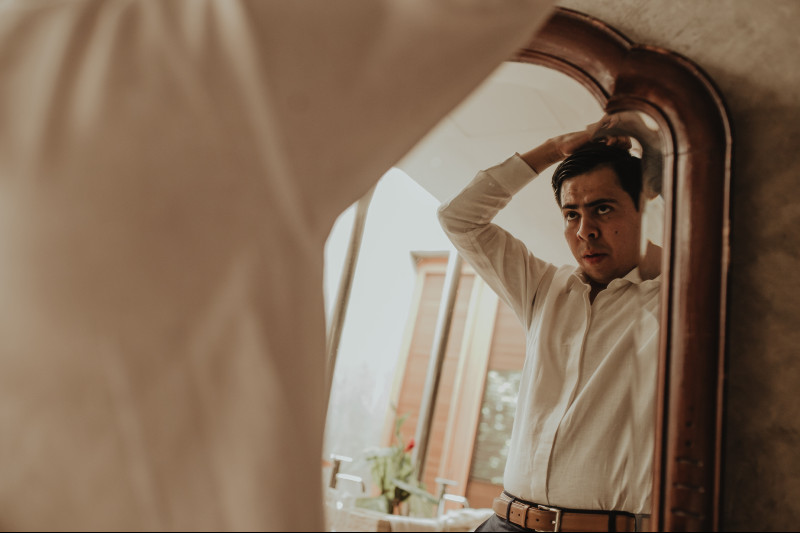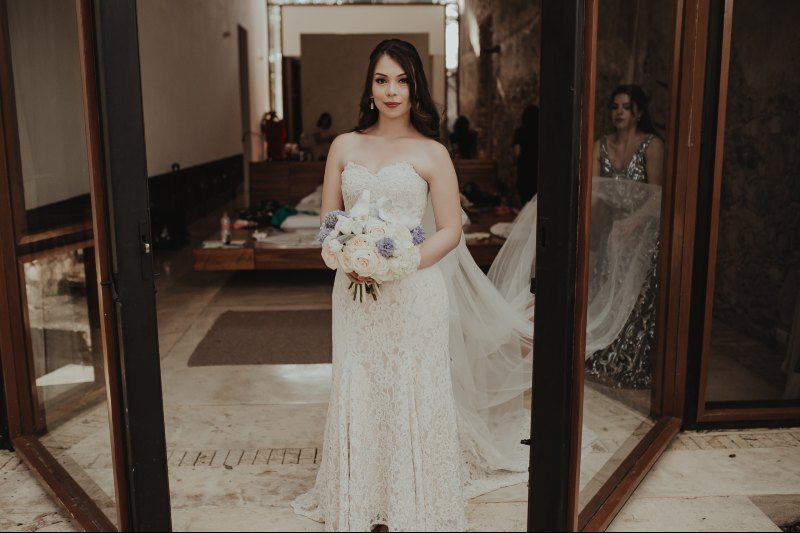 Photo credits:  @fabriziosimoneen
Do you want to know more about TIPS for your wedding in Yucatan? We are YUCATANLOVE, Wedding Planners in Mérida, ask us.