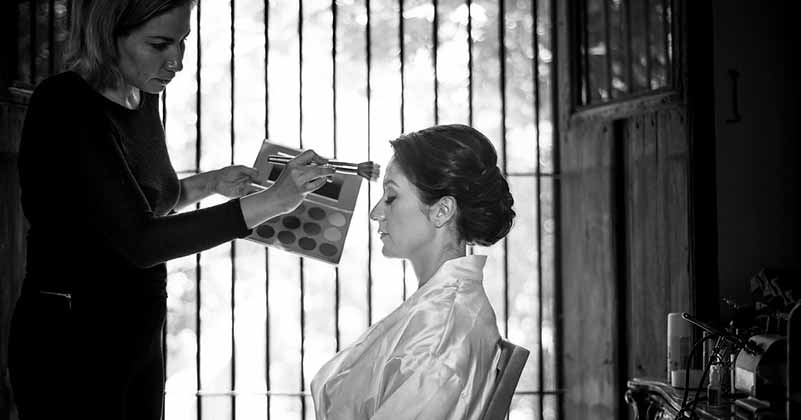 Getting Ready at Hacienda Temozón Sur 😍 Claudia & Braco
Hacienda Temozon Sur is one of the best haciendas in the state of Yucatan and only a few couples have the opportunity to celebrate their wedding at such emblematic hacienda. Claudia & Braco didn't miss their chance, and decide to chose this wonderful place to celebrate their wedding.
The beginning of an unforgettable day
Getting ready is the moment that marks the beginning of a whole day full of emotions. Claudia and Braco arrived at the hacienda the day before, so for the getting ready, their family and best friends were ready to join them.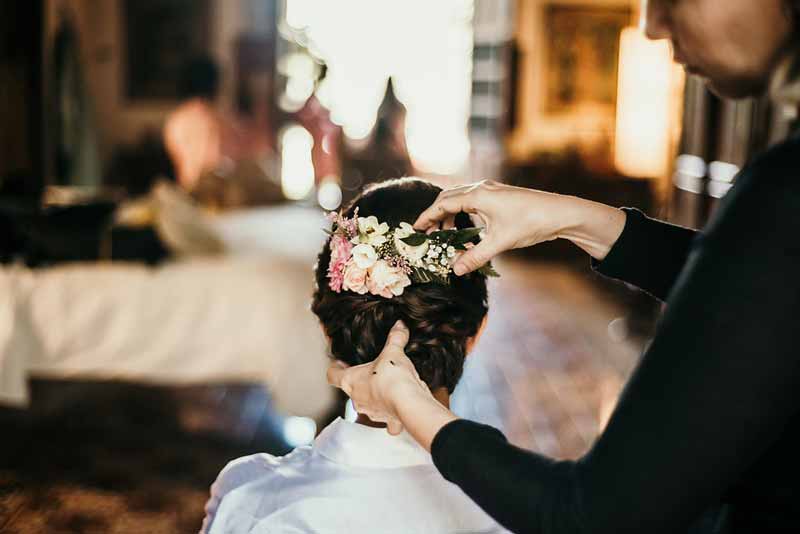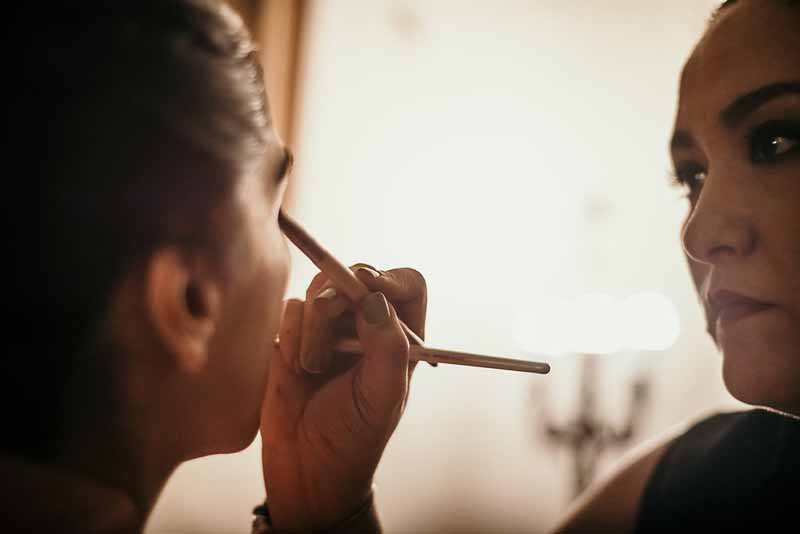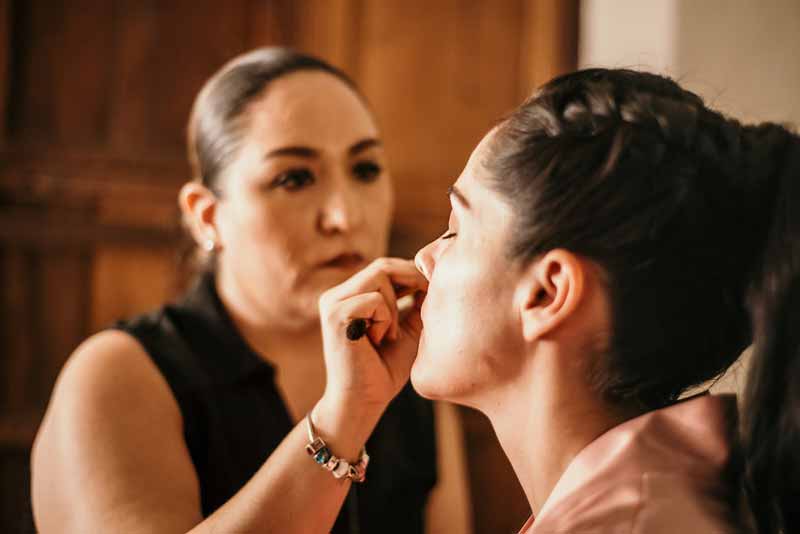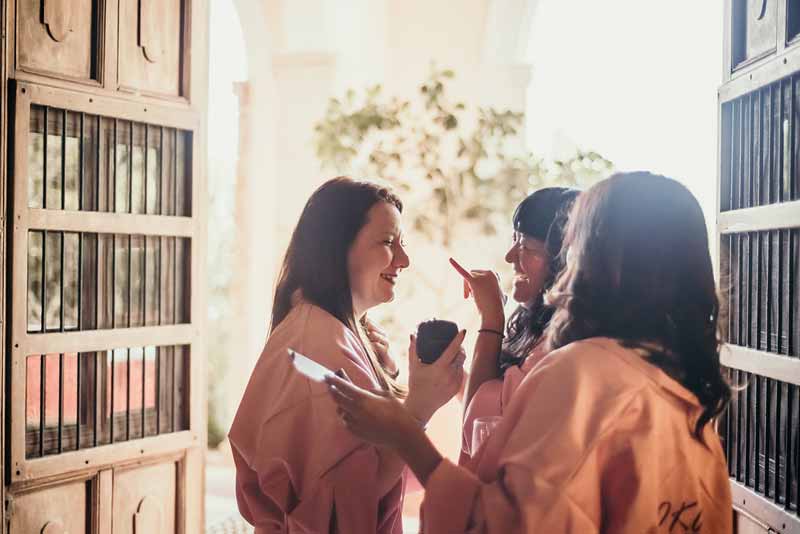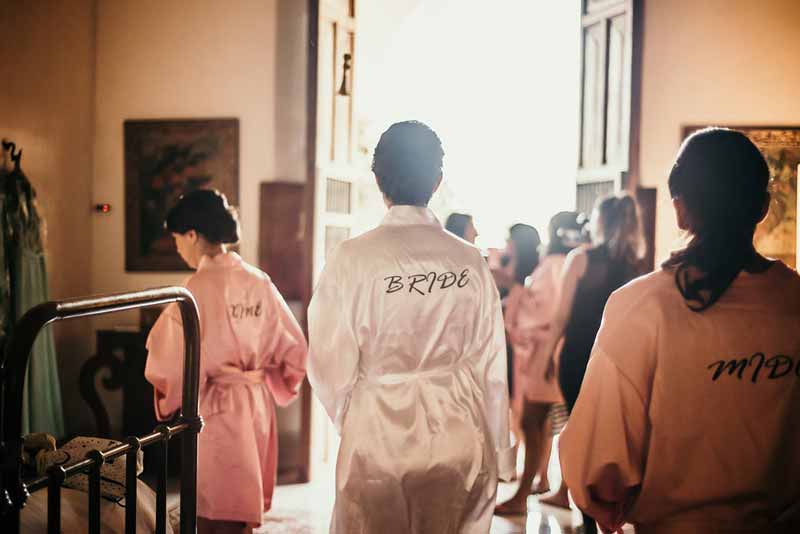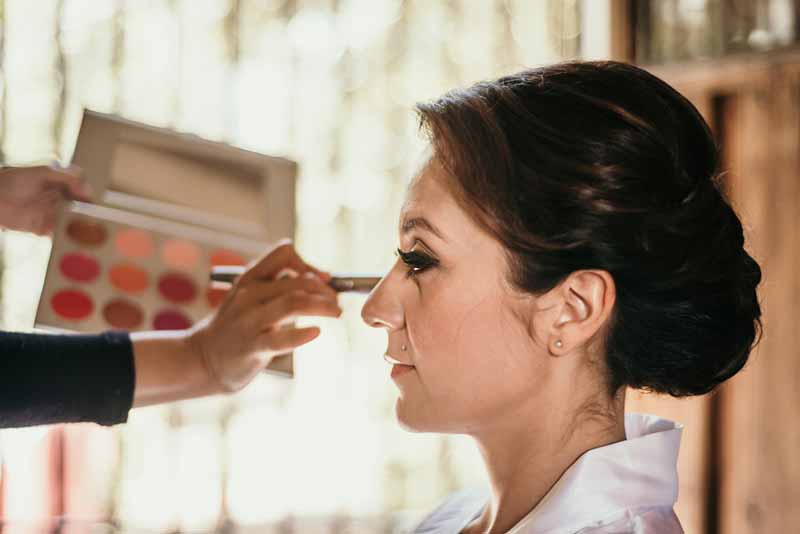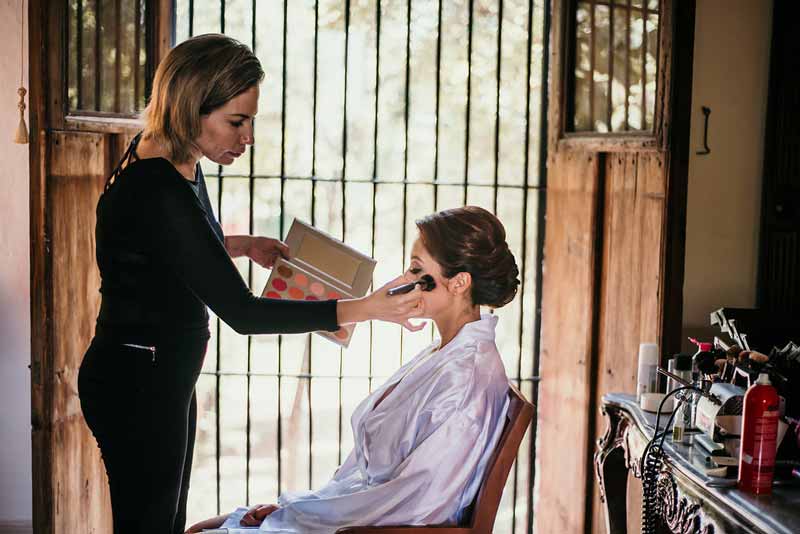 The couple decided that they would each get ready in a separate room, so Claudia had a private room for herself and her friends. For the bridesmaids, Claudia surprised them with a gown with her name on it. They relaxed by drinking a glass of champagne.
Claudia was given a makeup that made her look very natural, her hairstyle was a low-neck pickup that she completed with a flower comb.  Her white dress in A-line was made with a fabric very suitable for the month of April. Her bouquet was asymmetrical with white flowers and touches of cream, the orchids are what stood out most in it.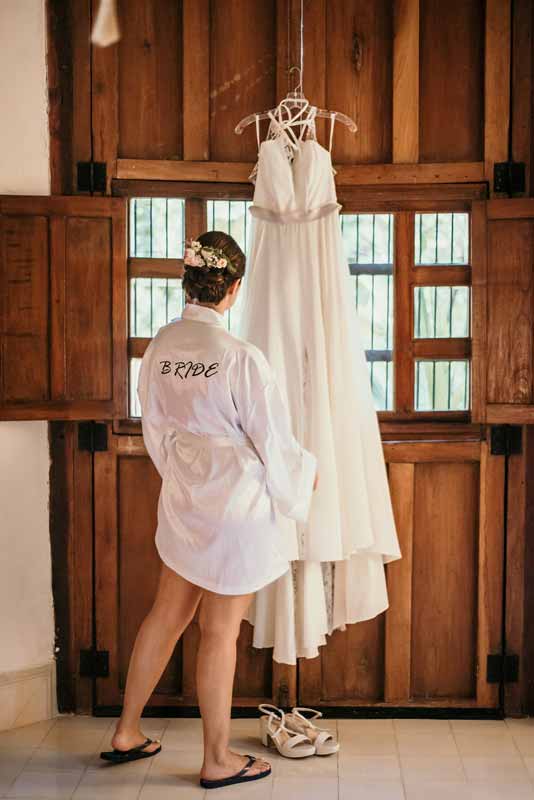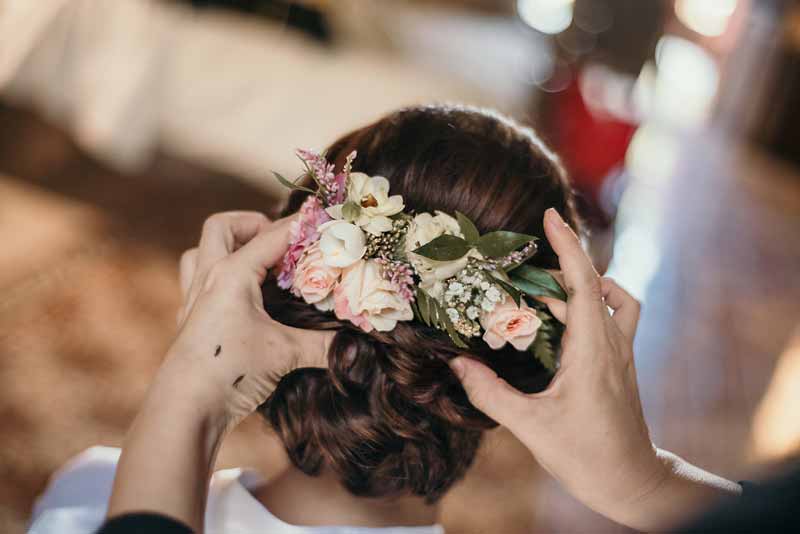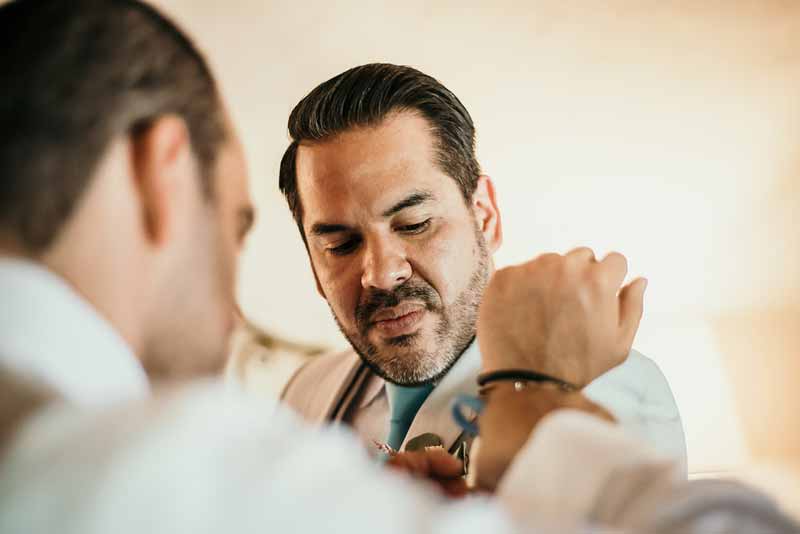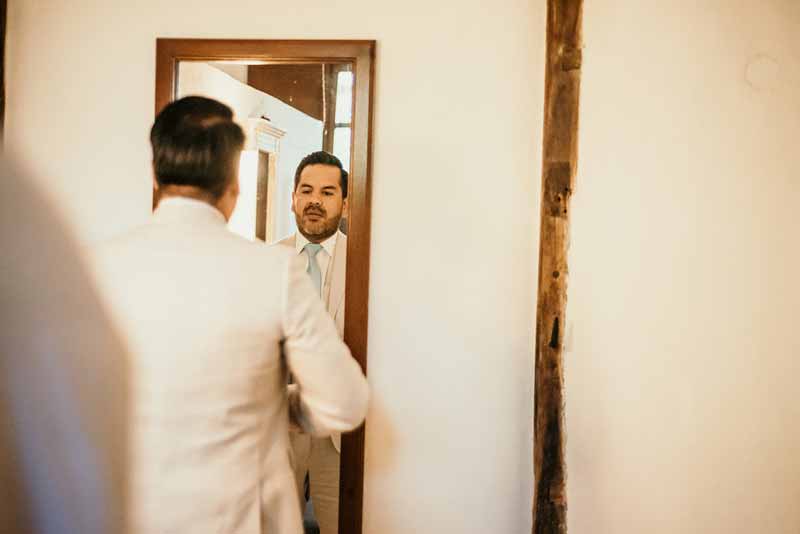 A moment alone
In another room, Braco started with getting ready. Once he was ready, he invited his best man to join him so they could all spend a moment together in the room. Braco and his godparents wore a beautiful sand-colored linen suit, with a white shirt, accompanied by a blue tie, a color that the ladies also wore in their dresses.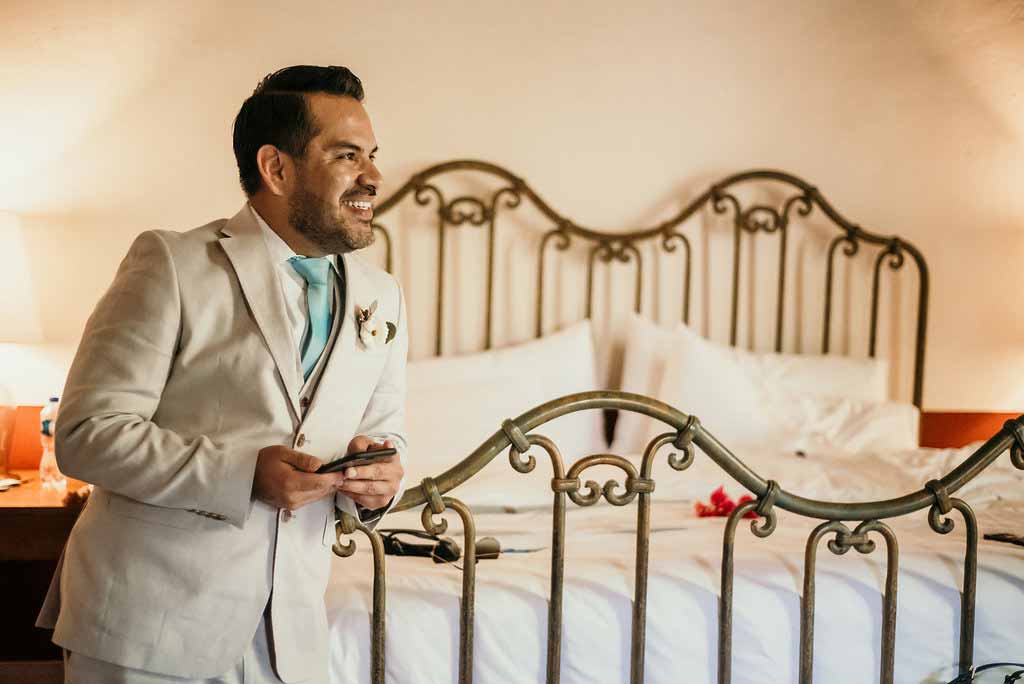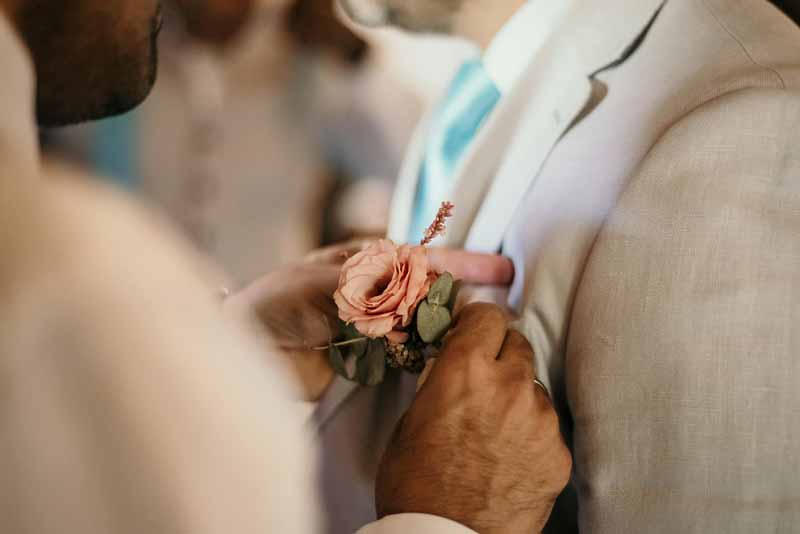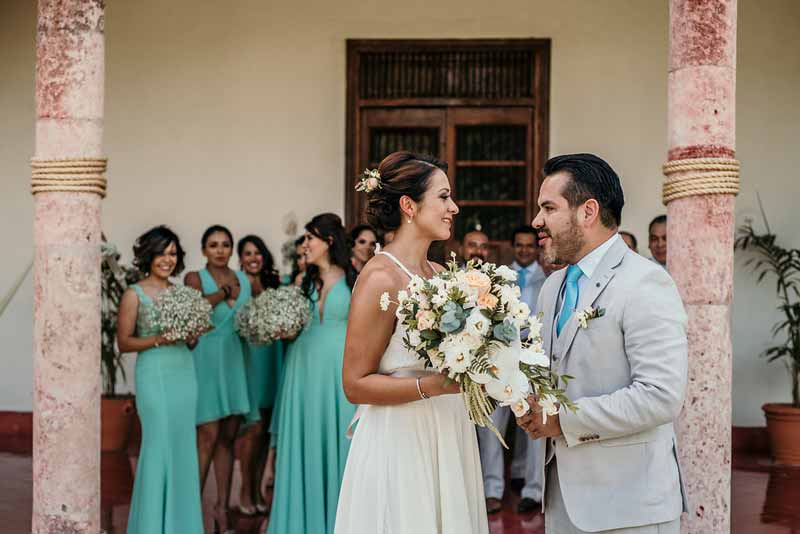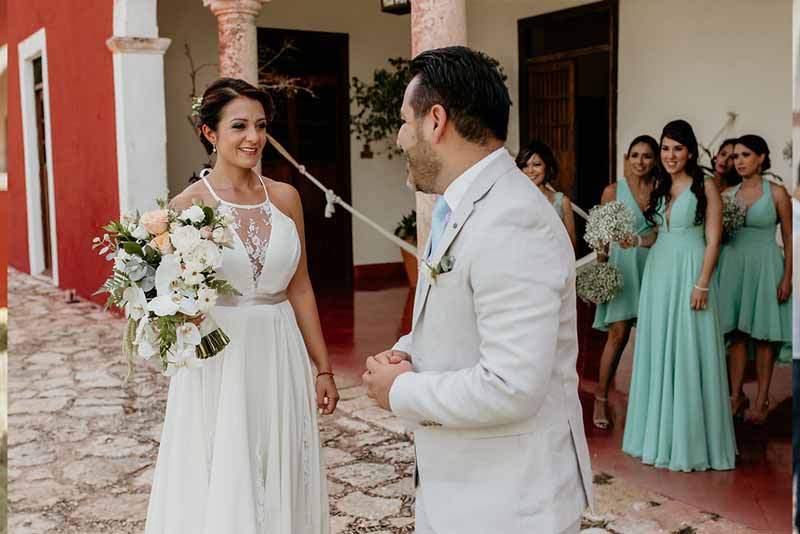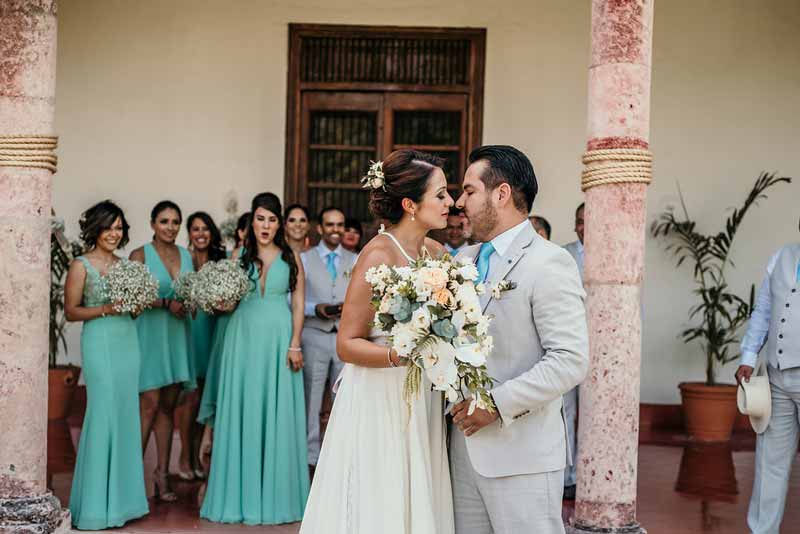 Once the getting ready was over, the couple, their bridesmaids, and best man gathered in the front yard of the hacienda to witness Claudia & Braco's first look. 
Once Braco turned around, Claudia started walking around asking him to see her in her first wedding dress.  Once the first look happened, everyone present was offered a glass of champagne to cheer for the couple. Afterward, they had a small photo session as a couple.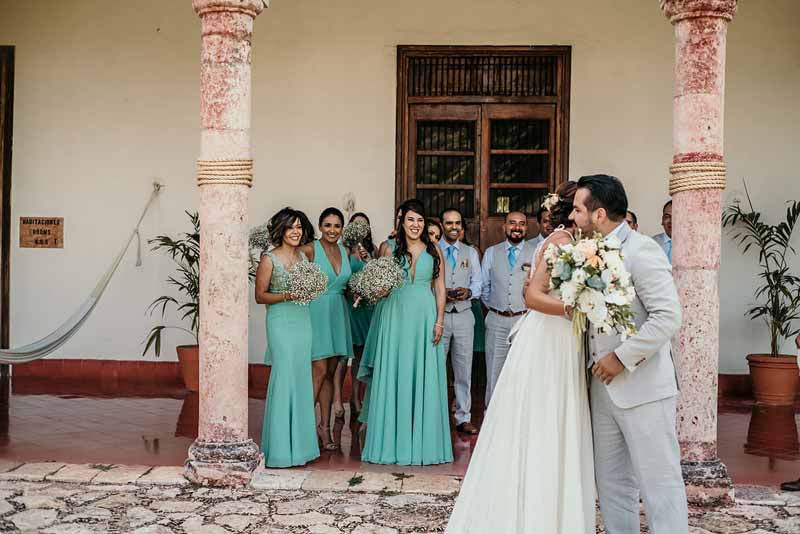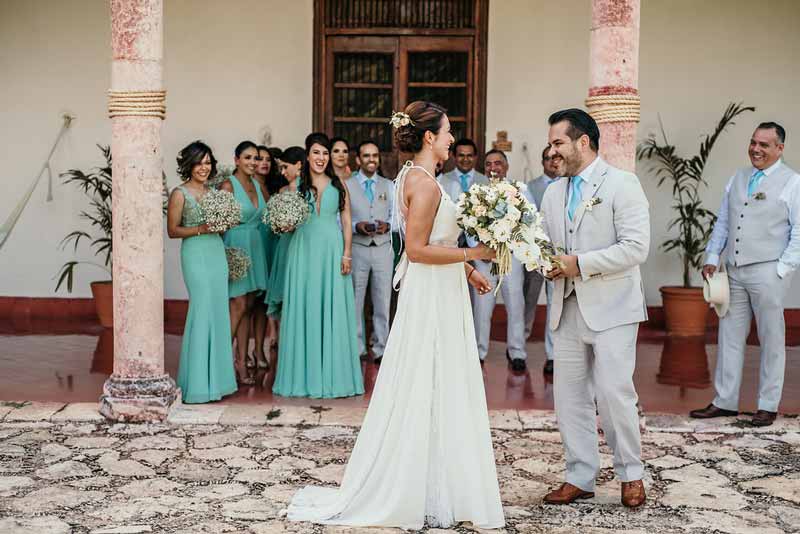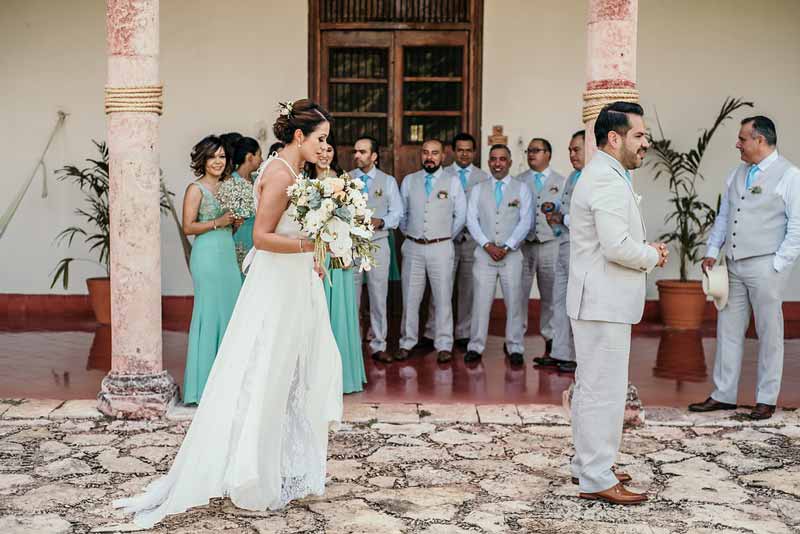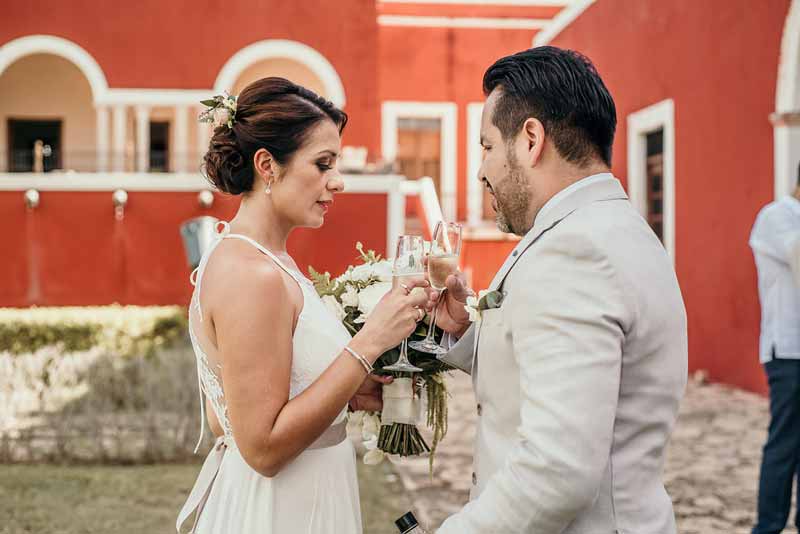 Only the two of them knew all the thoughts that came into their minds when they first met. Claudia & Braco were ready to walk together for the rest of their lives. 
We will never know what they thought, but that is the beautiful part of bringing two lives together, they become one and share intangible moments with each other. They looked at each other and said everything to each other without words because that's what love is. 
Photo credits: @cuartoazulwedding
Do you want to know more about TIPS for your wedding in Yucatan? We are YUCATANLOVE, Wedding Planners in Mérida, ask us.