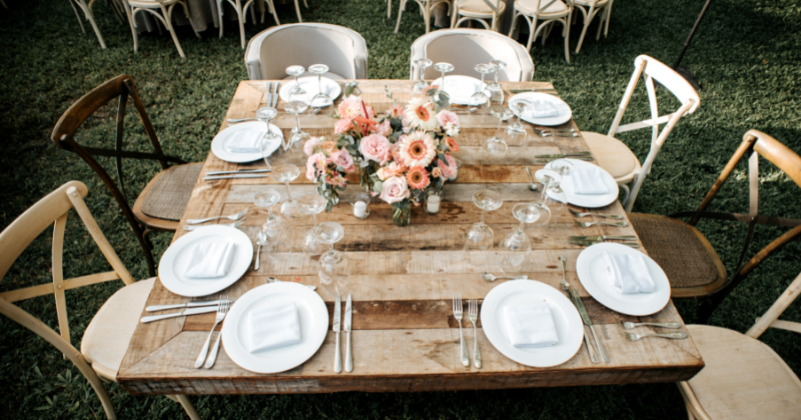 Wedding Details at Hacienda Temozón Sur 😍 Claudia & Braco
Hacienda Temozón Sur is an emblematic hacienda full of elegance and privacy. It's one of the few haciendas in the Yucatan that has unique locations, such as a chapel for religious ceremonies, as well as having its own cenote, which is often used to provide massages for couples.
A unique and romantic style
Claudia & Braco had a vintage wedding, this style focused on the past but at the same time had innovative touches that achieved a perfect balance, giving the atmosphere a touch of romanticism and elegance.
The furniture used for the wedding was wooden pieces with vintage touches, rustic tables that were complemented with chairs in three different styles. Everything was in perfect harmony with the wedding design. There were also imperial tables, square and round tables with white tablecloths.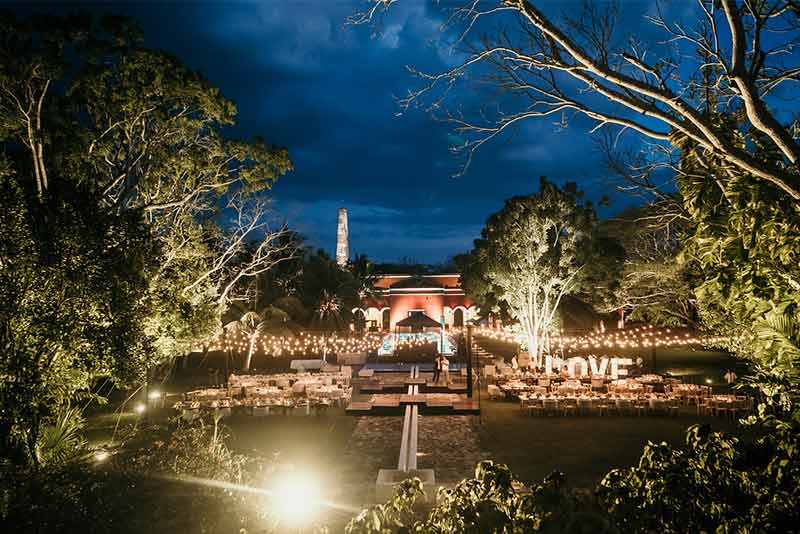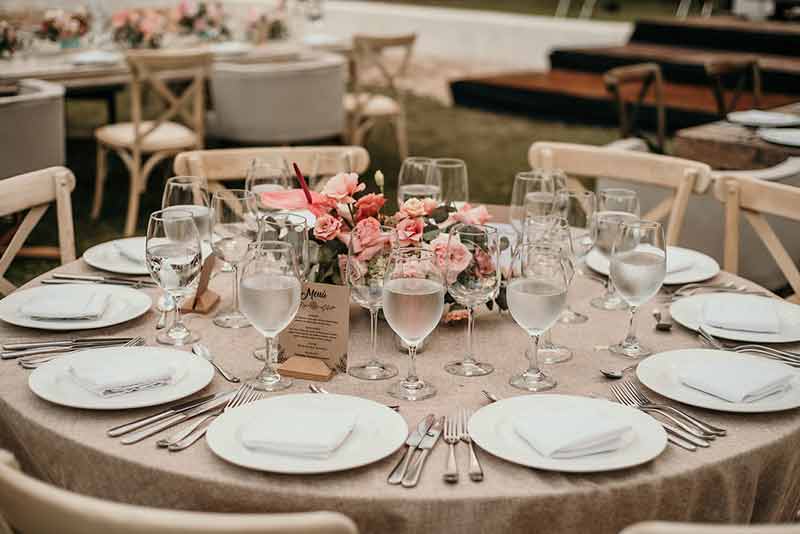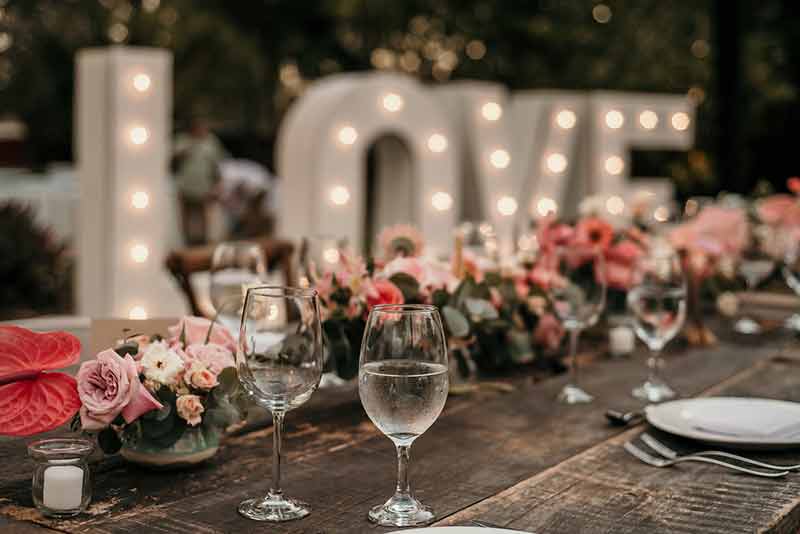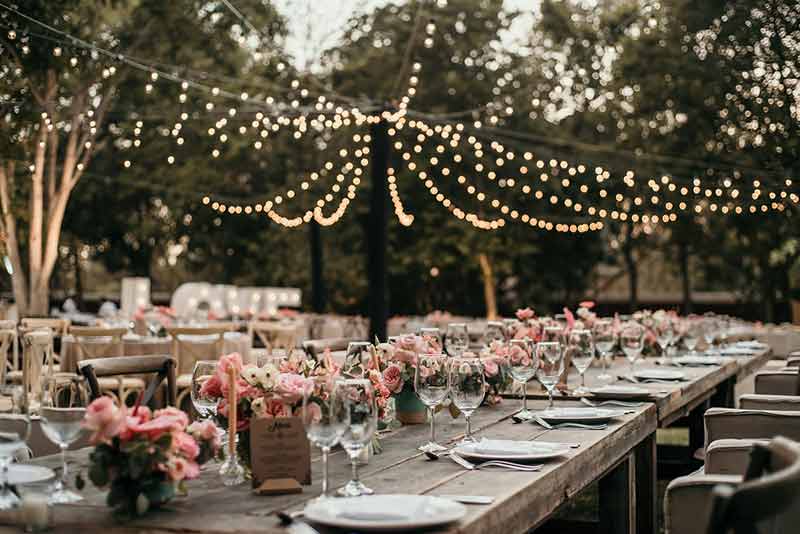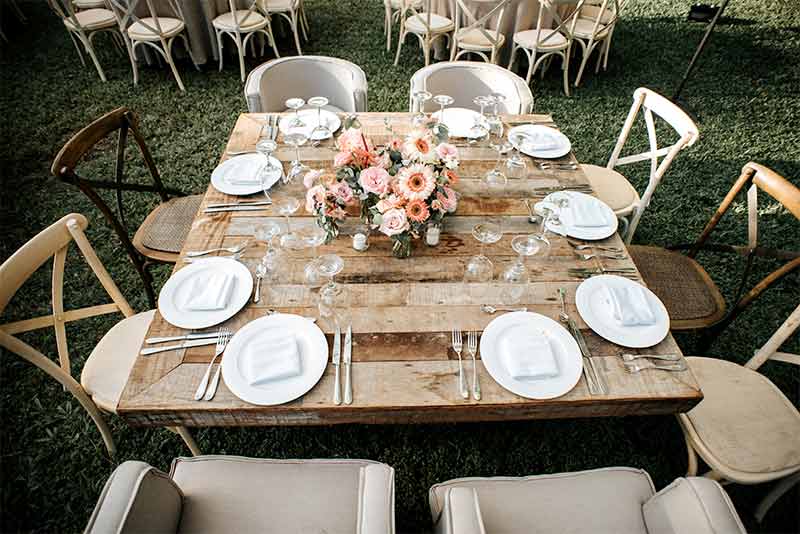 The centerpieces were complemented with natural flowers such as roses, anthuriums, and gerberas, all respecting the wedding color palette. These floral details included long candles that helped give a romantic touch to the evening. This was accompanied by a shower of light bulbs that covered the entire dining area.
The flavors that the guests could taste were 100% Yucatecan flavors, a three-course menu accompanied by instrumental music made the evening romantic.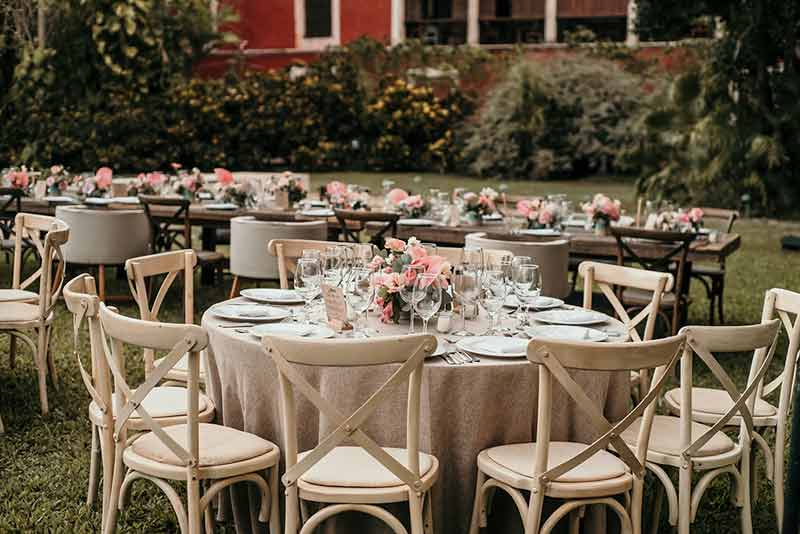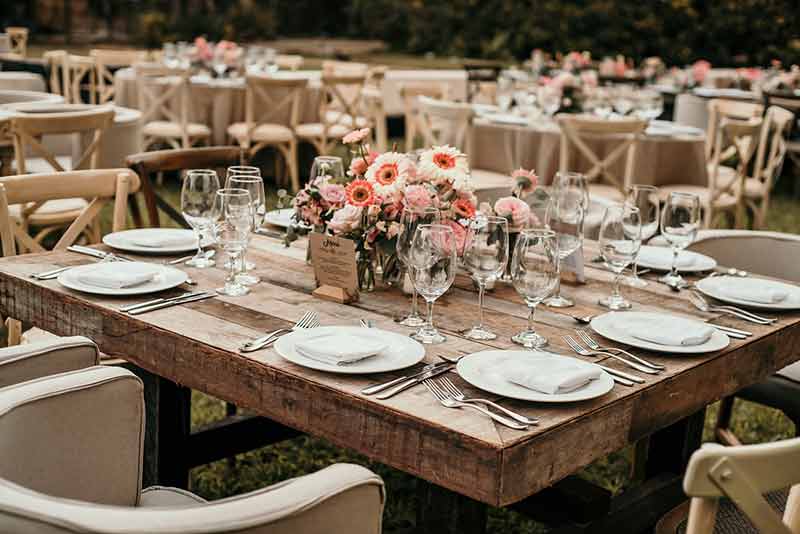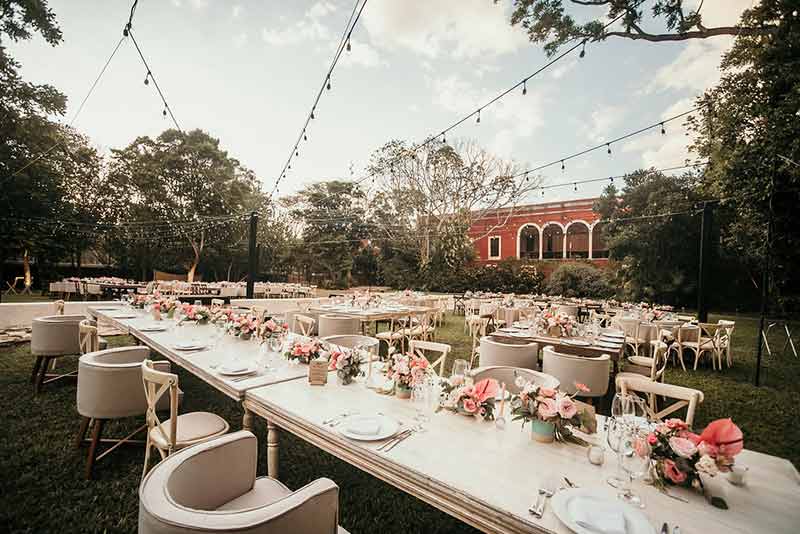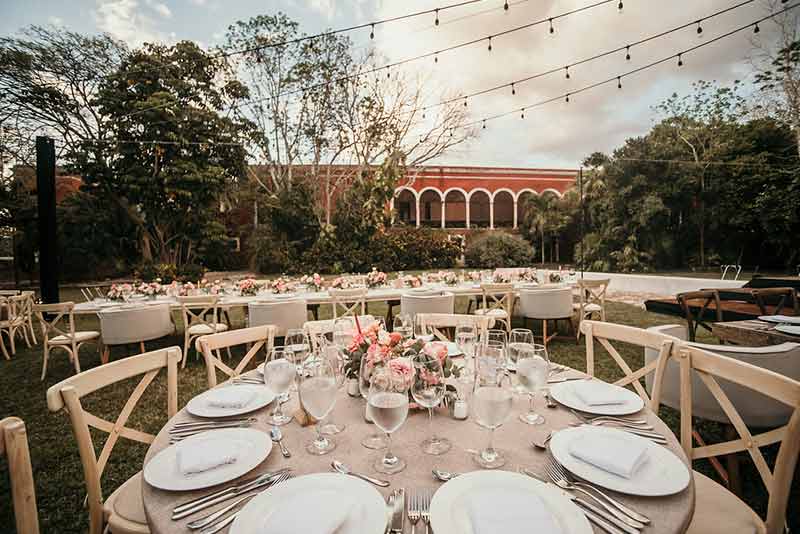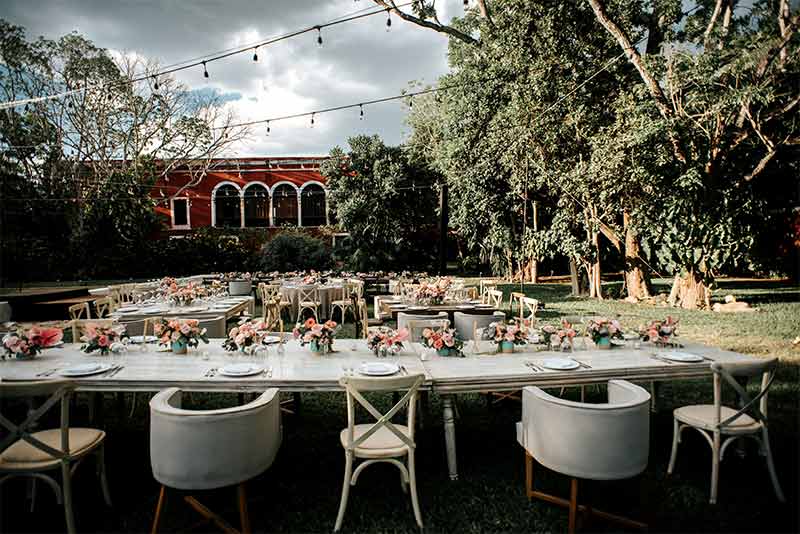 A spectacular banquet
During the cocktail, the furniture of the same hacienda was complemented with wooden periqueras that were decorated with small flower pots. For the assignment of places, the couple decided to place a list with the name of each guest and the number of the table where they would sit.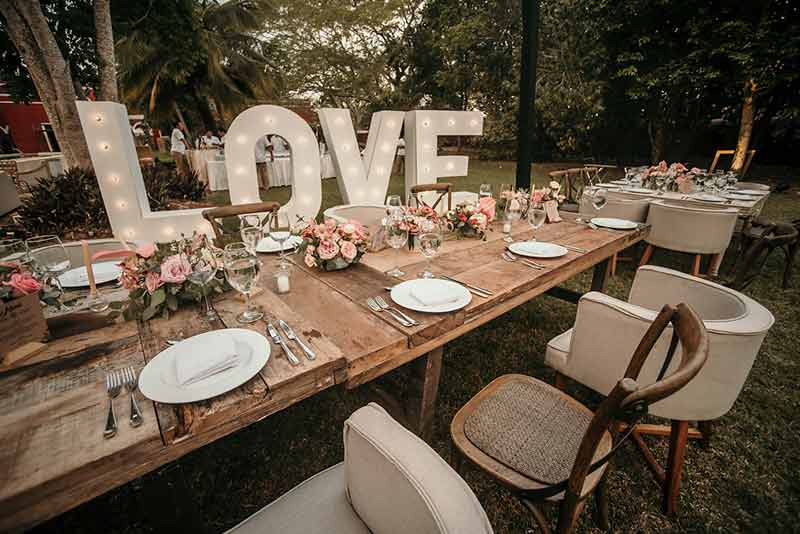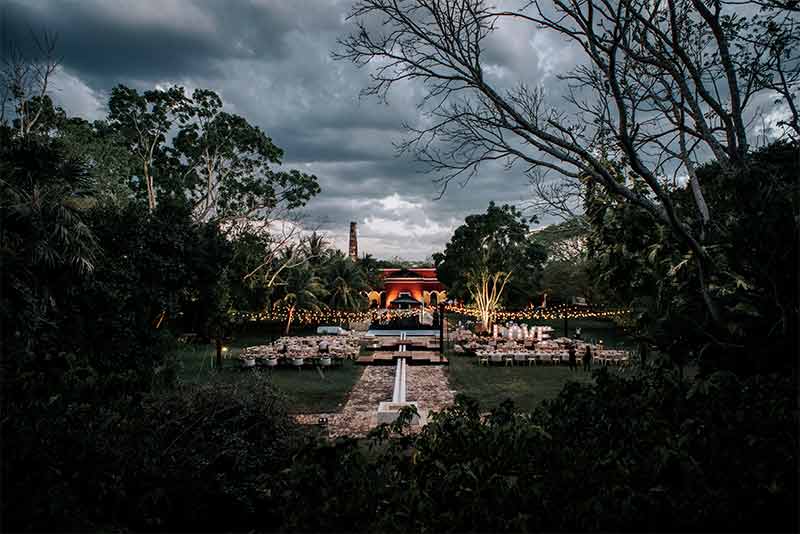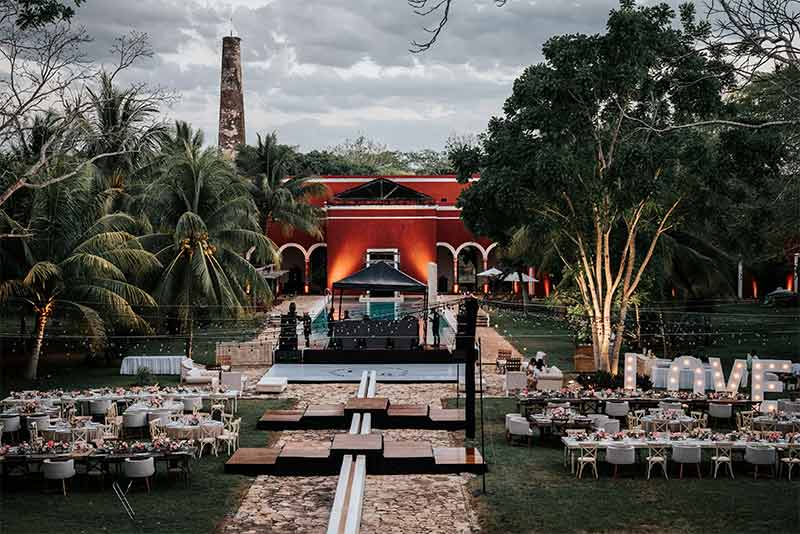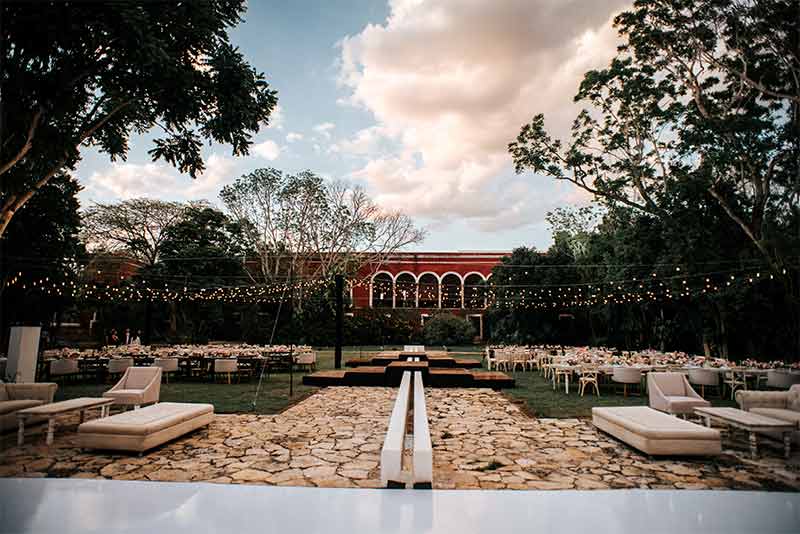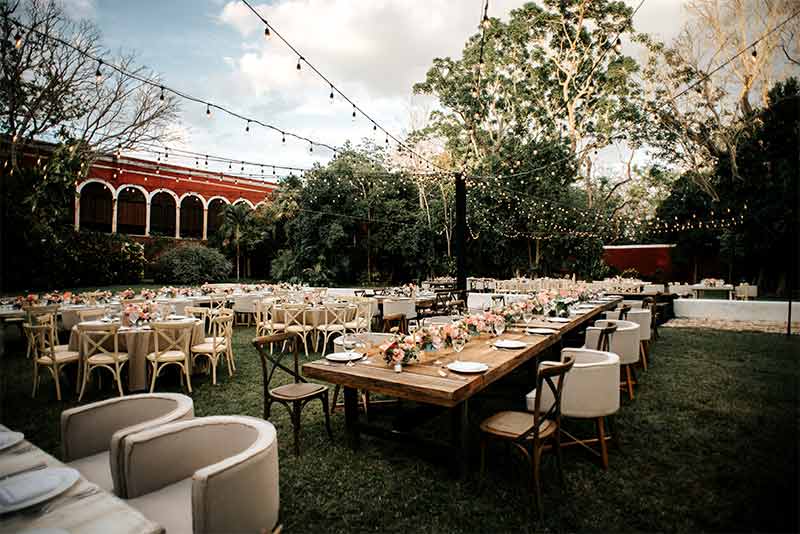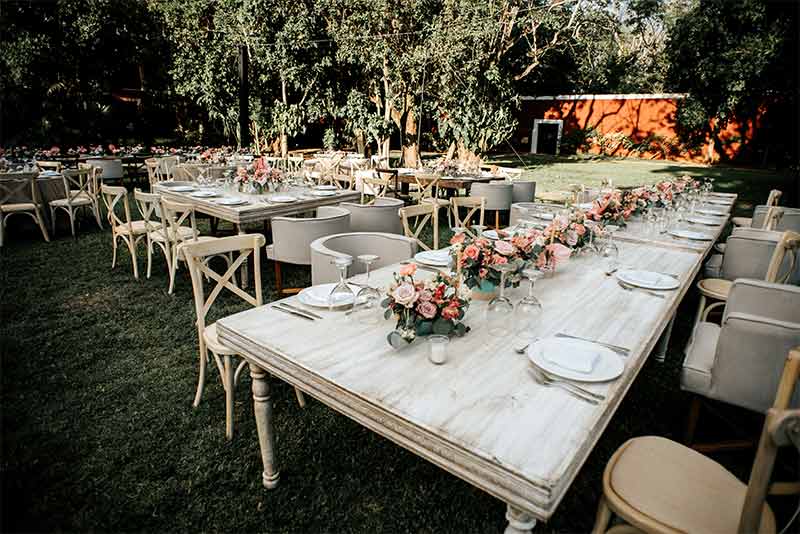 The dance floor covered what is originally the hacienda's Jacuzzi, a white dance floor with a gold monogram with the couple's initials.  On one side of the dance floor, two lounge areas with vintage furniture were placed. As a special touch, the couple placed the word LOVE so that everyone could take spectacular pictures.
After their triumphant entrance, Claudia & Braco danced their first dance. This moment was sensational because, at the end of the romantic song they chose, a wave of sparklers illuminated the floor.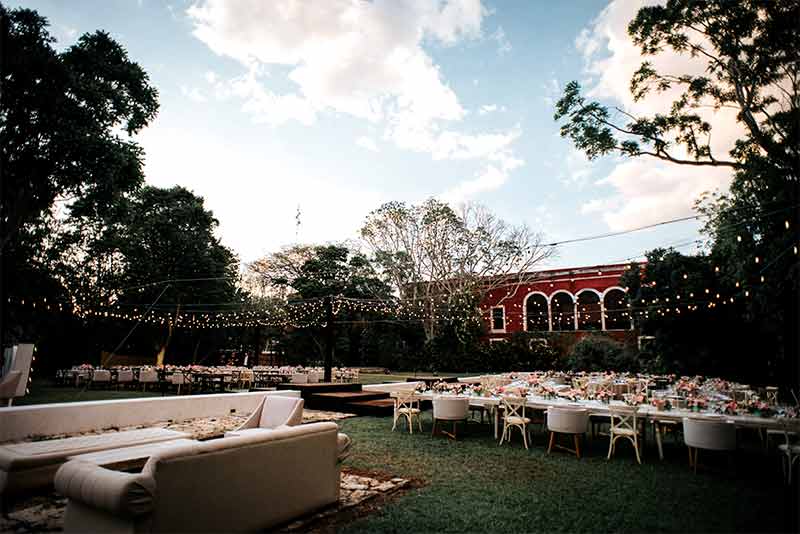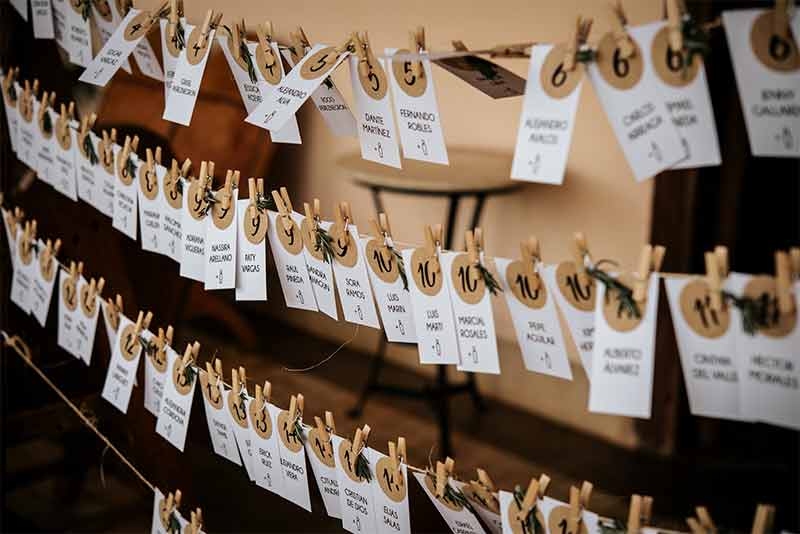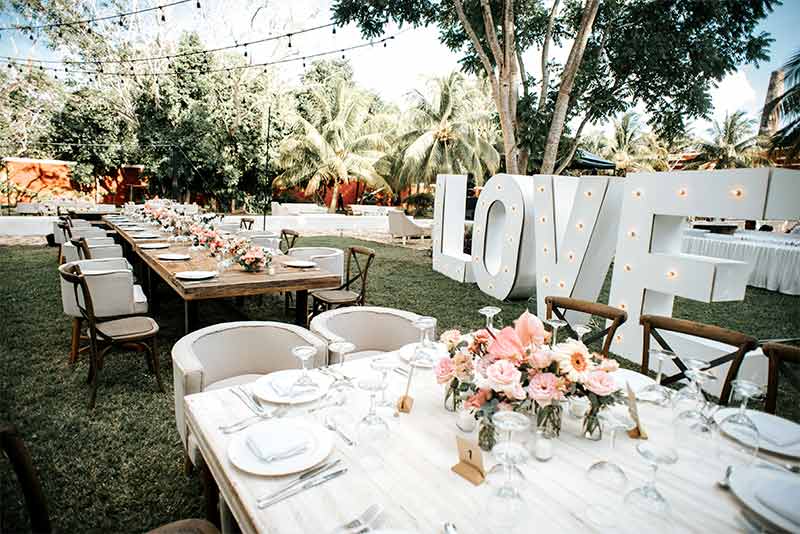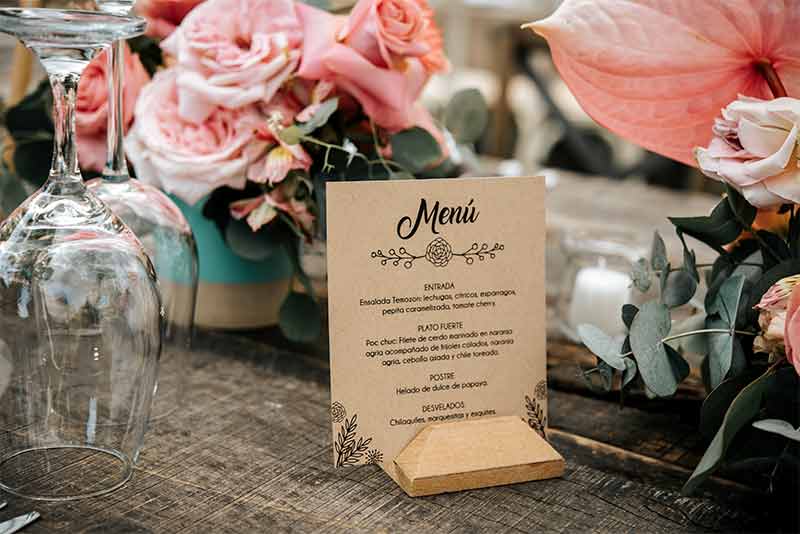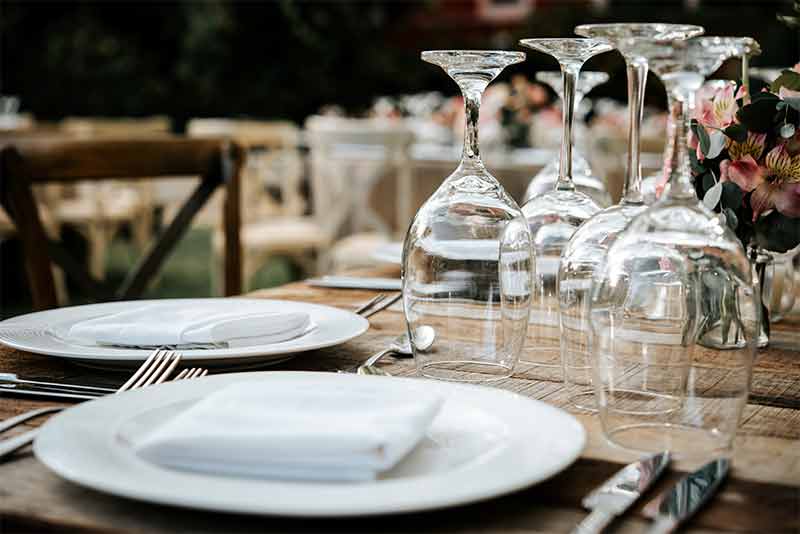 At the end of the banquet, the DJ opened the floor and everyone began to dance with Claudia & Braco. It was a wonderful night that will always remain in the memories of all of us who attended.
Photo credits: @cuartoazulwedding
Do you want to know more about TIPS for your wedding in Yucatan? We are YUCATANLOVE, Wedding Planners in Mérida, ask us.