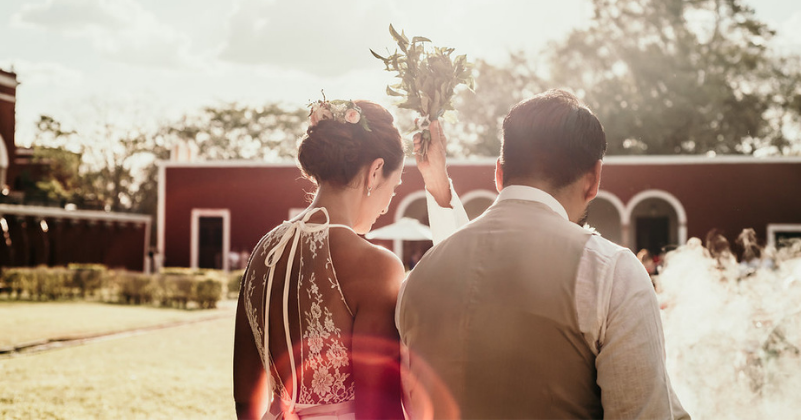 Wedding Ceremony at Hacienda Temozón Sur 😍 Claudia & Braco
Hacienda Temozon Sur is one of the best haciendas in the state of Yucatan. Few couples have the opportunity to celebrate their wedding at an emblematic hacienda. Claudia & Braco chose this wonderful hacienda to celebrate their wedding.
A sunny day for a wonderful wedding
The ceremony was held in the front garden of the hacienda. In this space, a freshwater station was already waiting for the guests to refresh them upon their arrival. All the guests proceeded to take their places in order to witness the union of Claudia & Braco.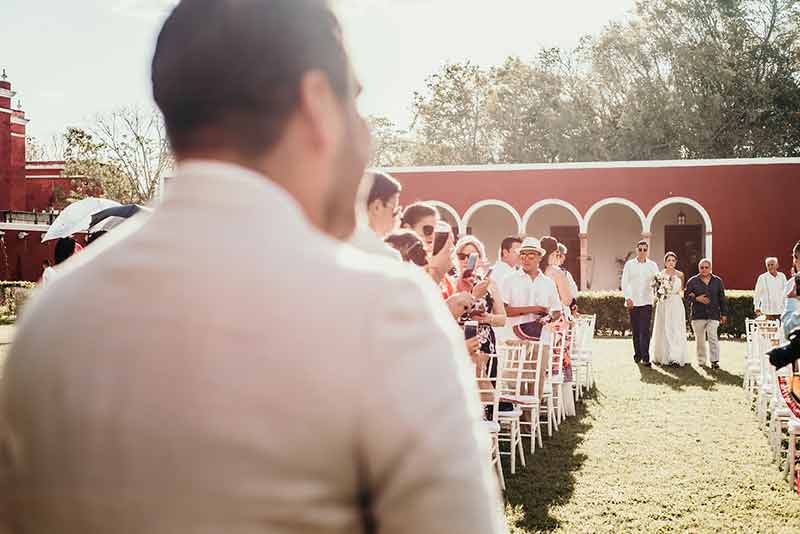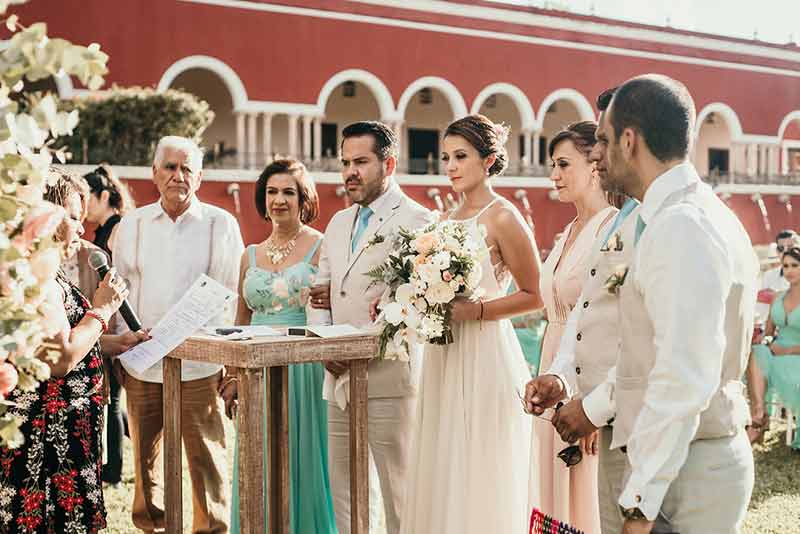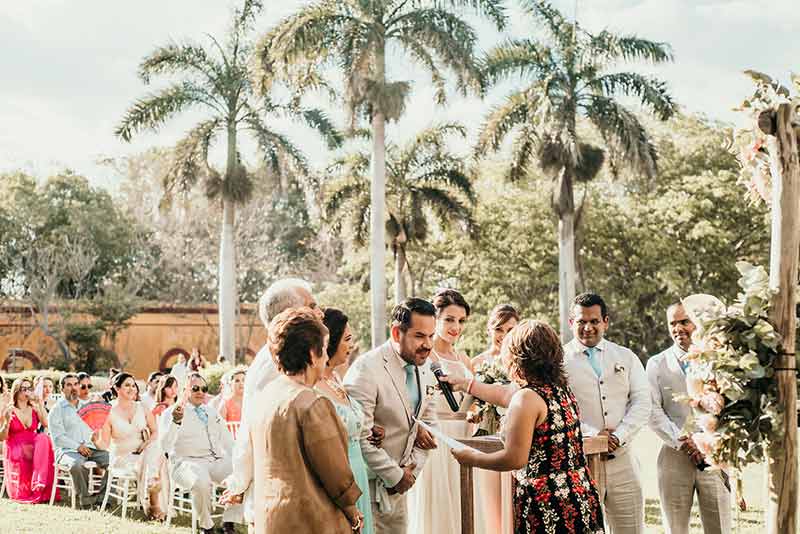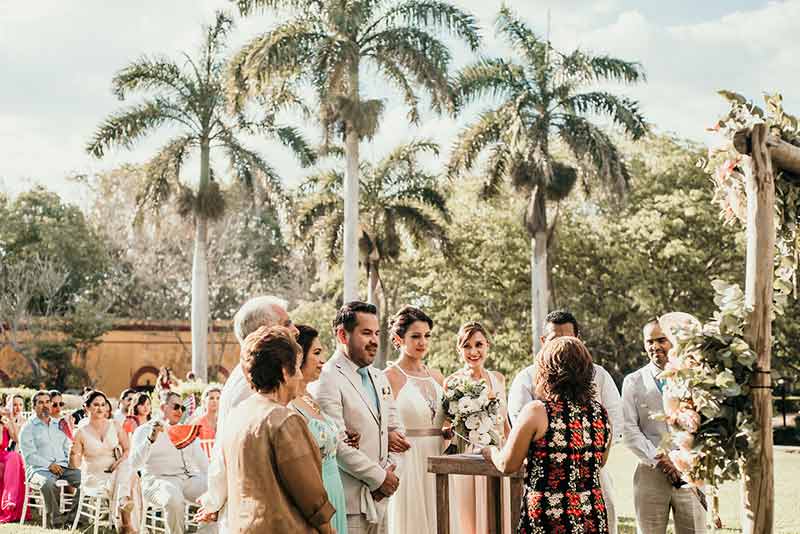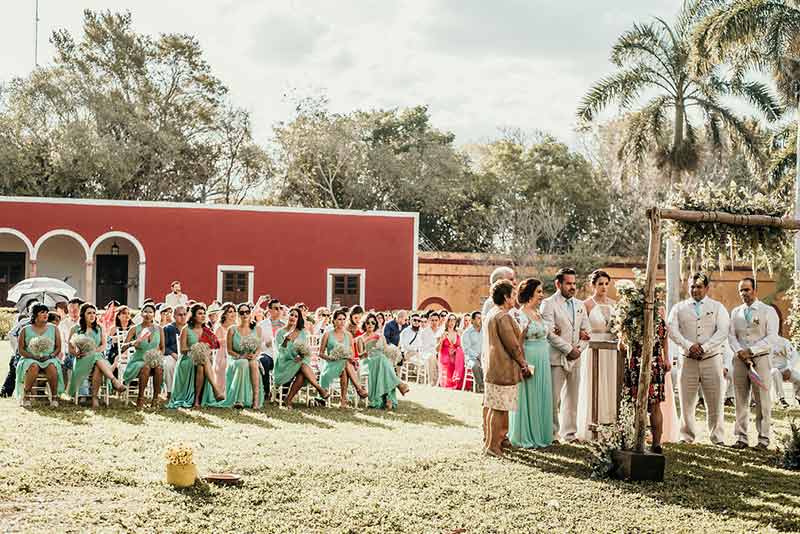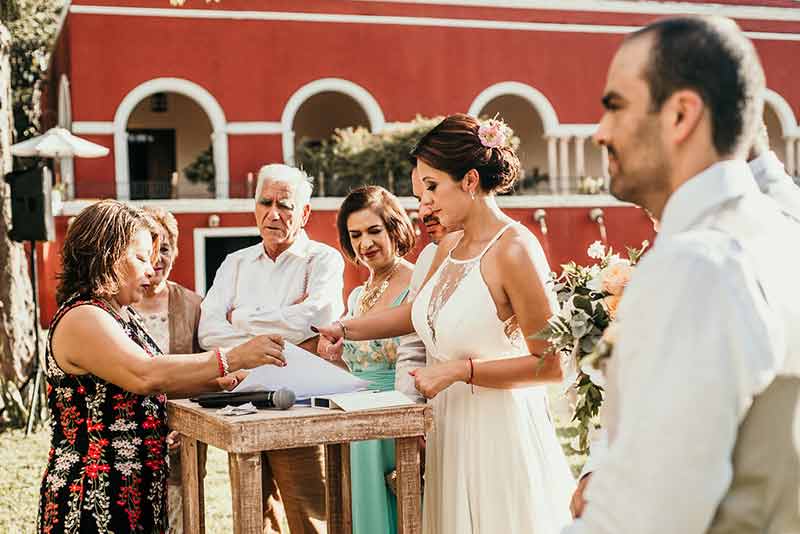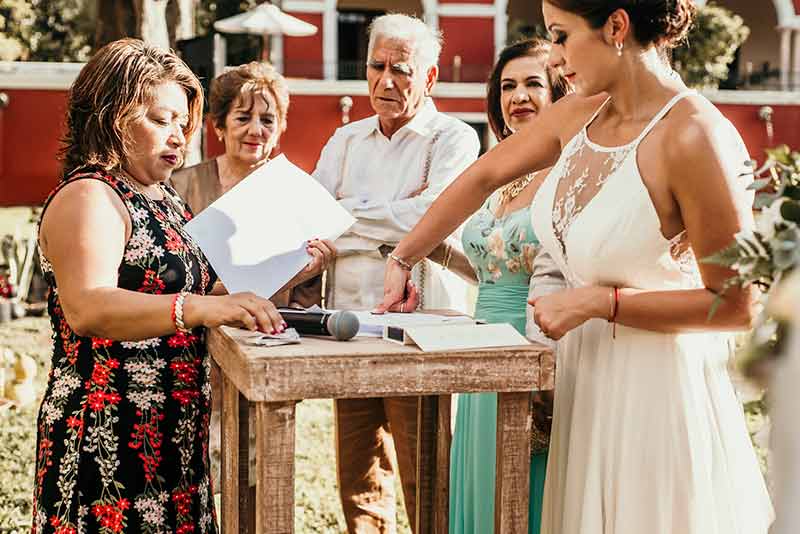 On a sunny afternoon in April, the bridesmaids and bestmans were ready to enter the ceremony. Braco, accompanied by his mother, was the first to enter the hall. Behind him, each bridesmaid was accompanied by the best man. Then Claudia entered, who accompanied by her brother and uncle walked together to reach the altar where Braco was already waiting for her. 
The couple chose to unite their lives in two different ceremonies. First, they had a civil ceremony where their parents and brothers were witnesses of this beautiful union, later a Mayan ceremony began to unite this couple with the gods of the universe.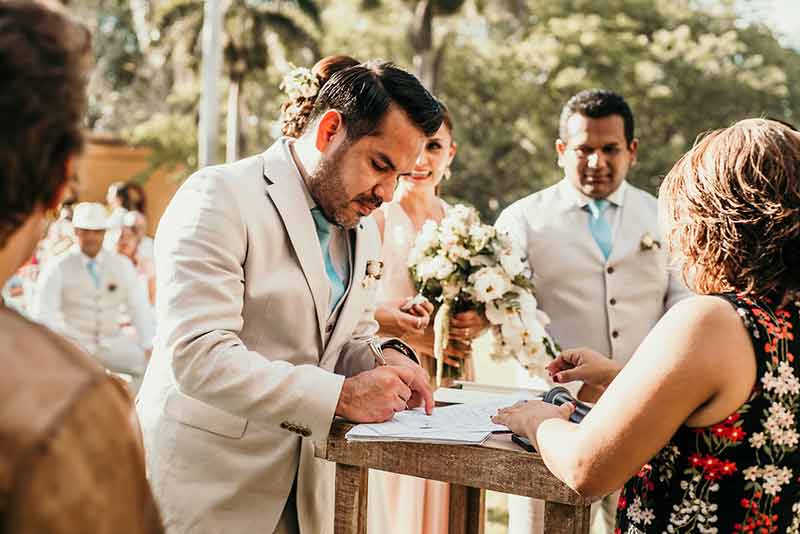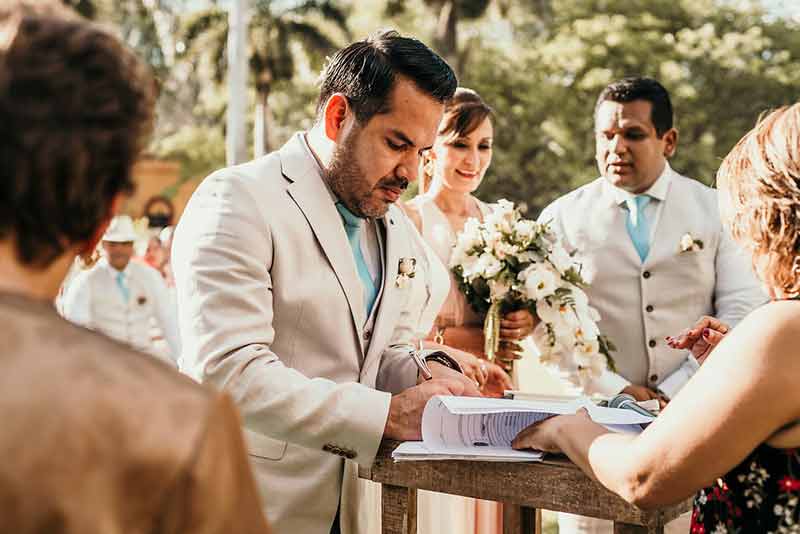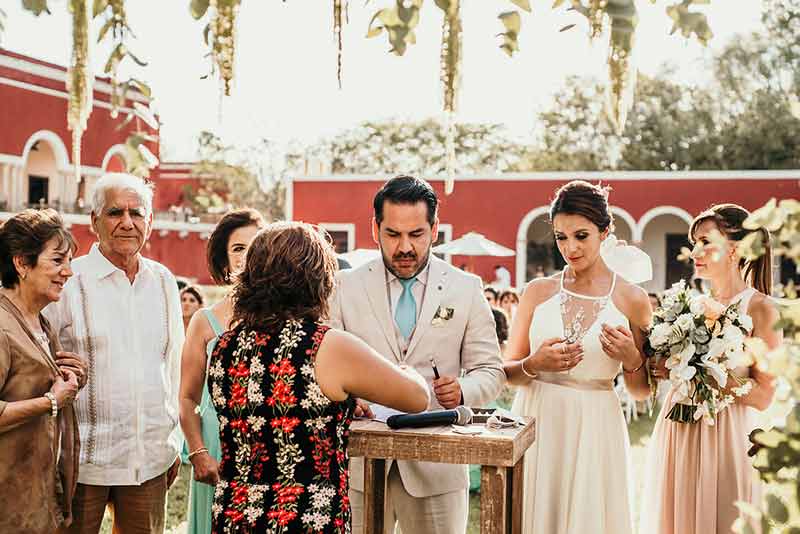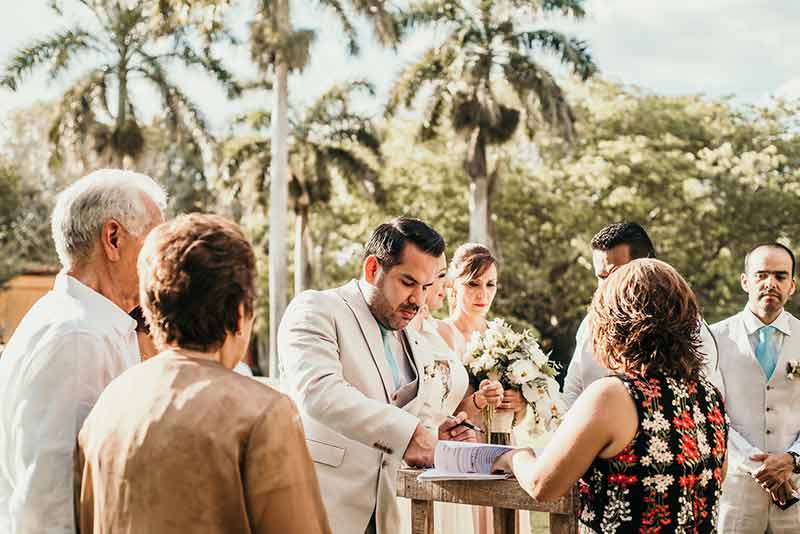 A wedding of traditions and spirituality
The Mayan ceremony started with the touch of the snails and the purification of the space, once the ah men (Mayan priest) purified the area, he invited the couple to enter the sacred circle of the ceremony. This ceremony was performed in Mayan with Spanish translations.
This ancestral ritual welcomed the new couple before the eyes of the Mayan Gods. The incense and the musicians brought the moment to life, the guests saw a unique spectacle, full of history of the Mayan communities, and above all a spiritual charge.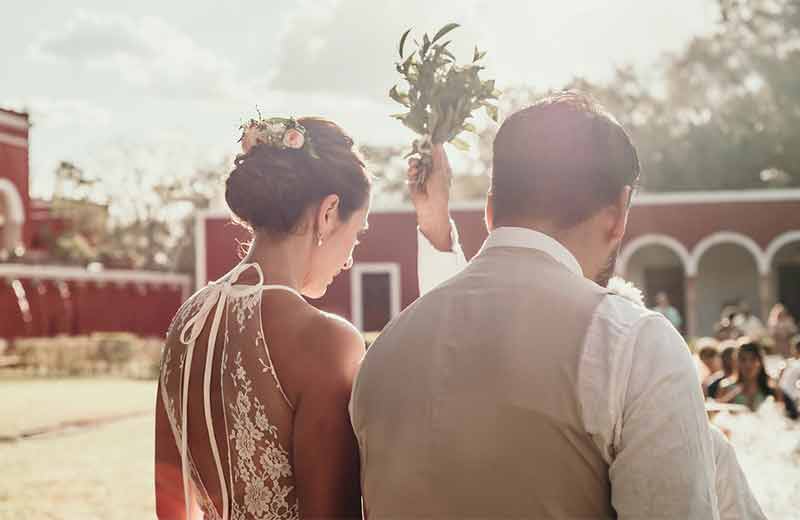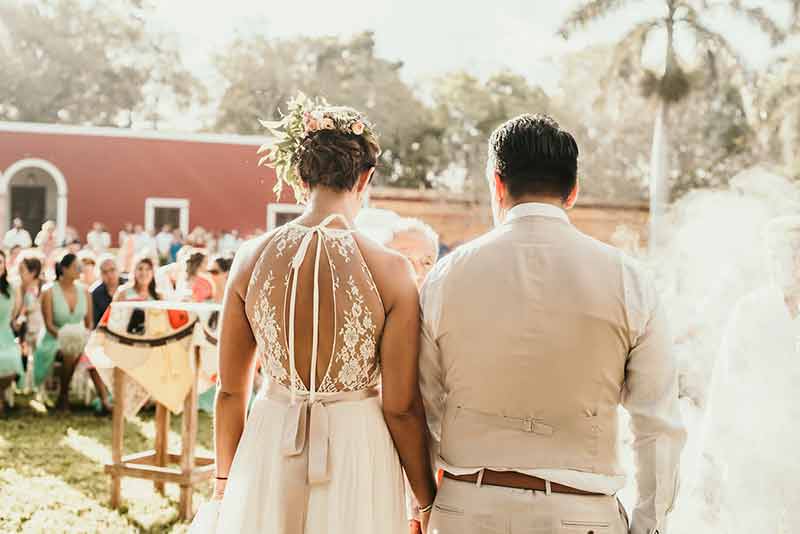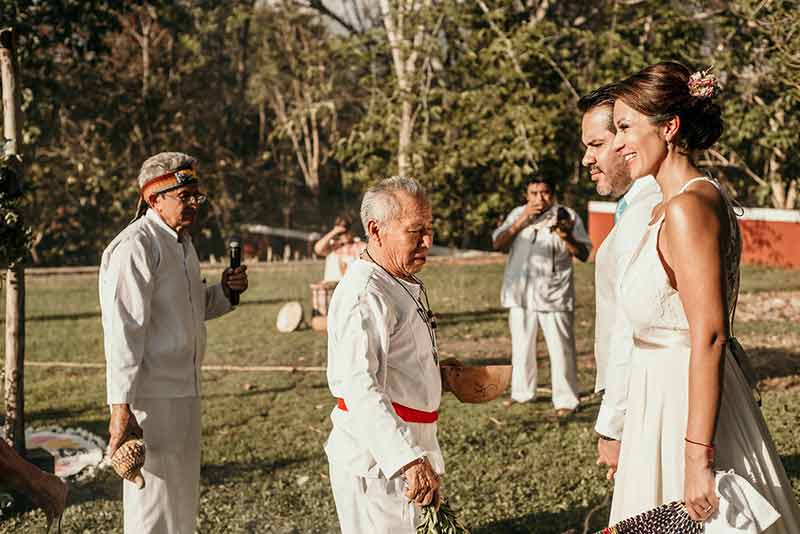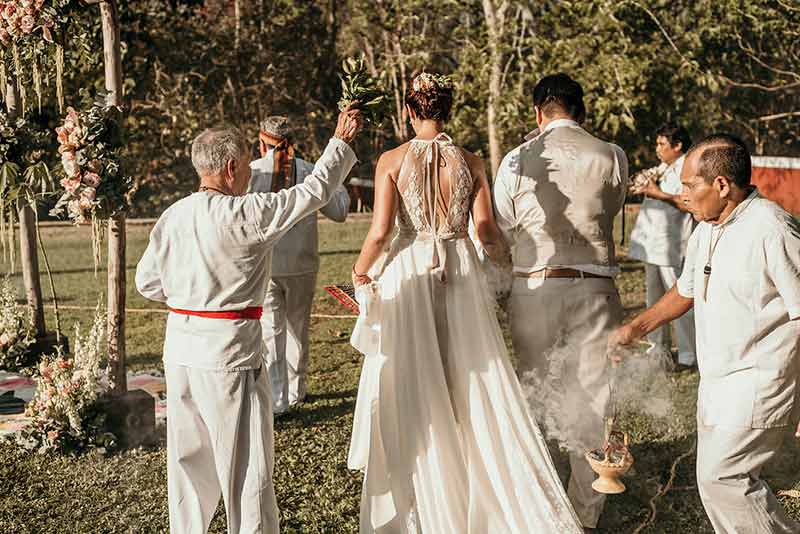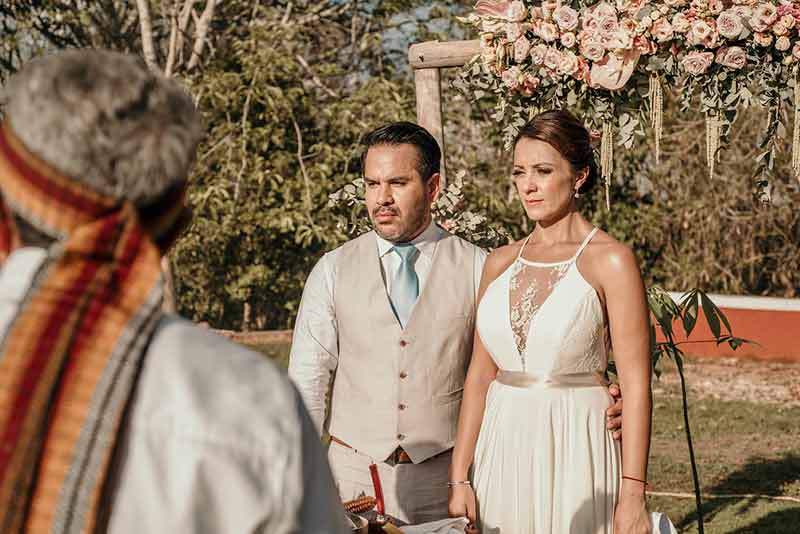 Through the Mayan ceremony, Claudia & Braco connected spiritually with the sacred of the Mayan universe. The Mayan priest guided the couple towards a new path of happiness and love.
Every moment of the ceremony was explained by the translator who indicated the meaning of each element present on the table.
At the end of this sacred union, the couple asked the Mayan priest to bless the wedding rings so that Claudia and Braco could exchange rings at that moment.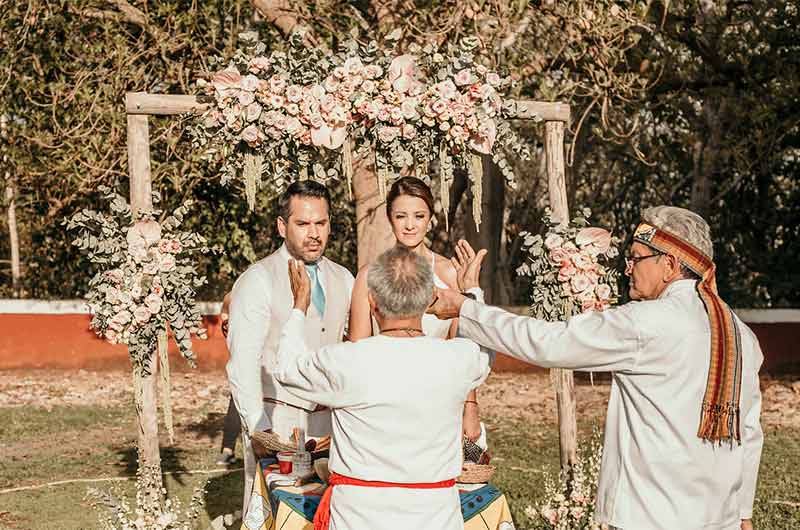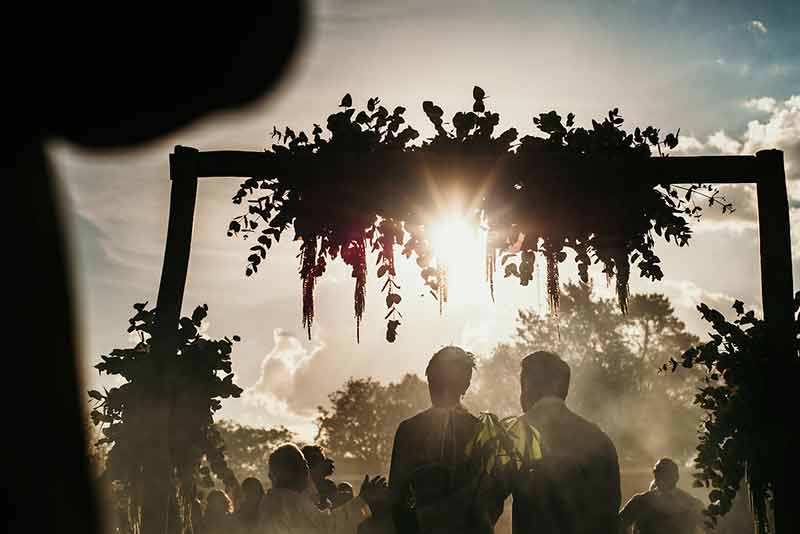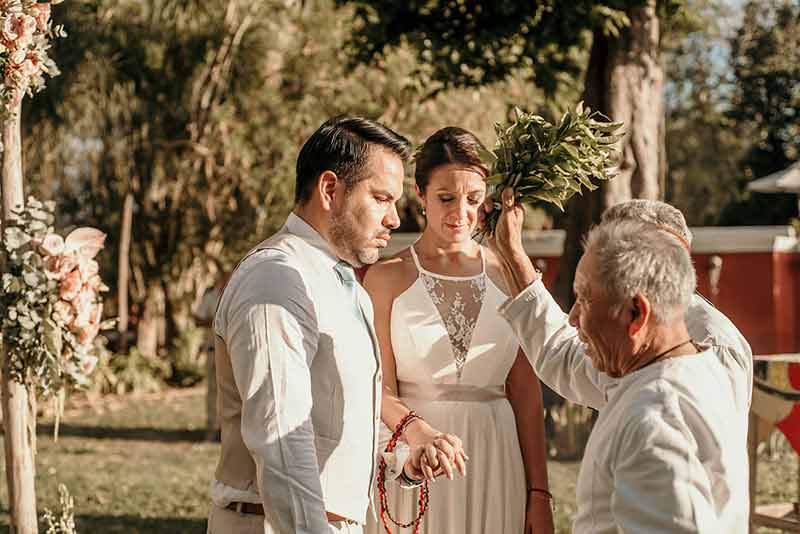 To end the union, each of the guests was given a glass of balché, which is a Mayan spiritual drink, and with it, the Mayan priest asked all the guests to toast for the new couple.
Photo credits: @cuartoazulwedding
Do you want to know more about TIPS for your wedding in Yucatan? We are YUCATANLOVE, Wedding Planners in Mérida, ask us.