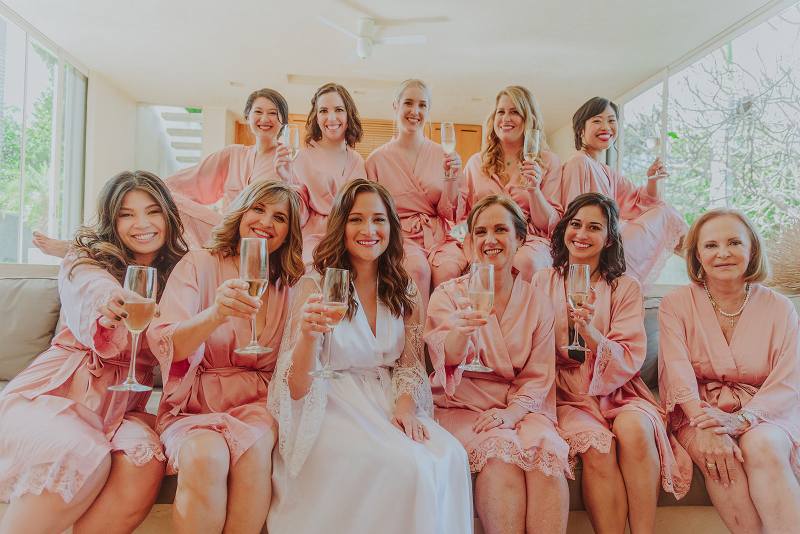 Getting Ready at Hacienda Sac Chich 🌿 Carolina & Jared
The majestic Hacienda Sac Chich has become one of the favorite places for couples to get married.  Carolina & Jared flew in from far away and chose this emblematic place to say "Yes, I do".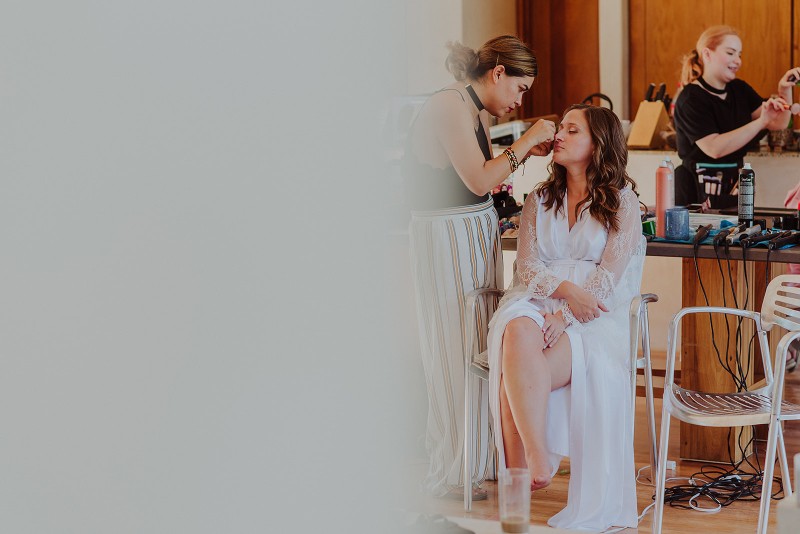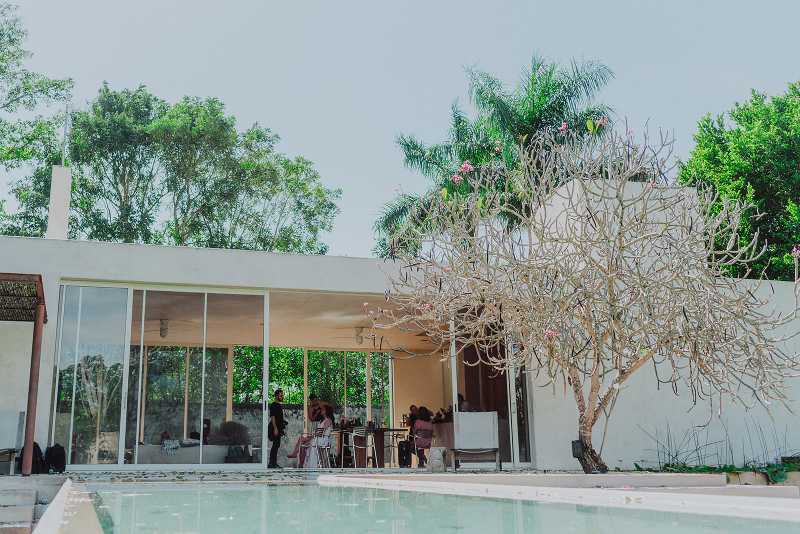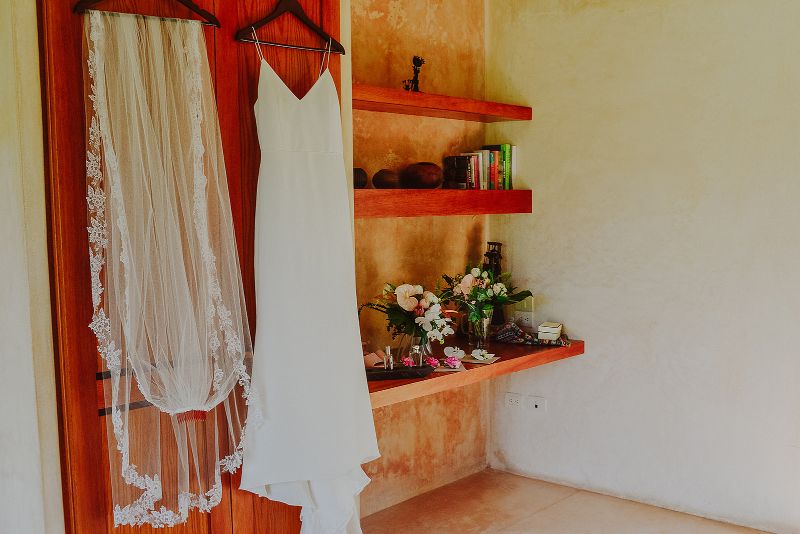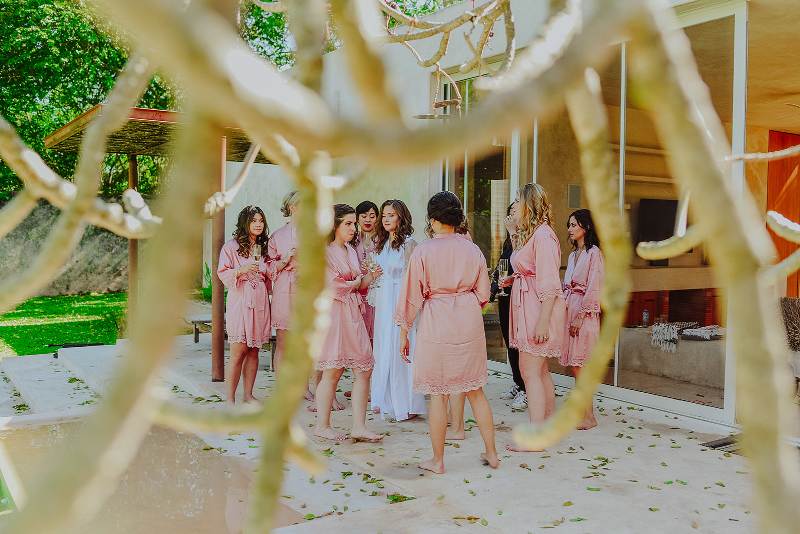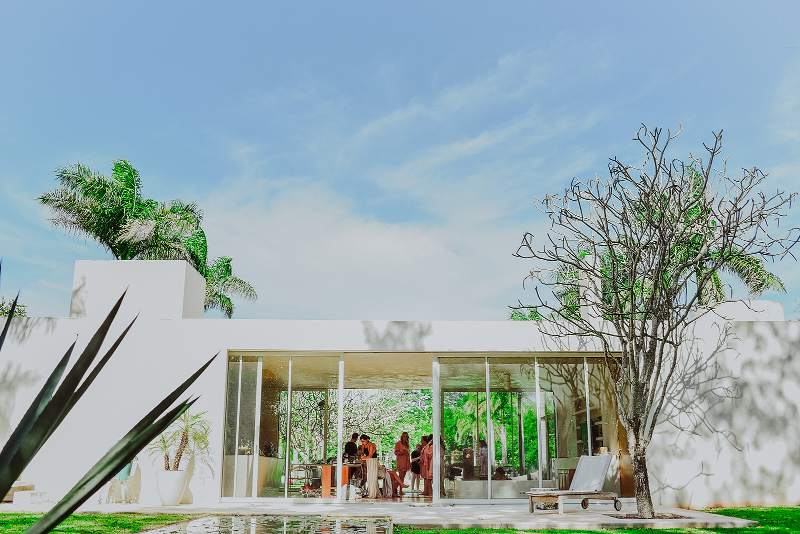 The beginning of a wonderful day
Getting ready marks the beginning of a wonderful day, and what better way to start it off than to spend the moments before the ceremony accompanied by your best friends? Carolina began her activities very early, first meeting with her friends who would be her bridesmaids to verify that everything was ready: her wedding dress, the bouquet, and the slippers.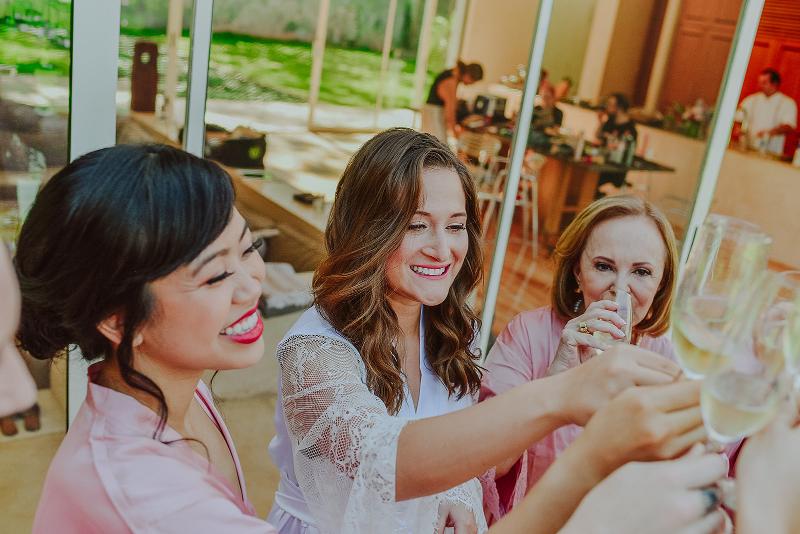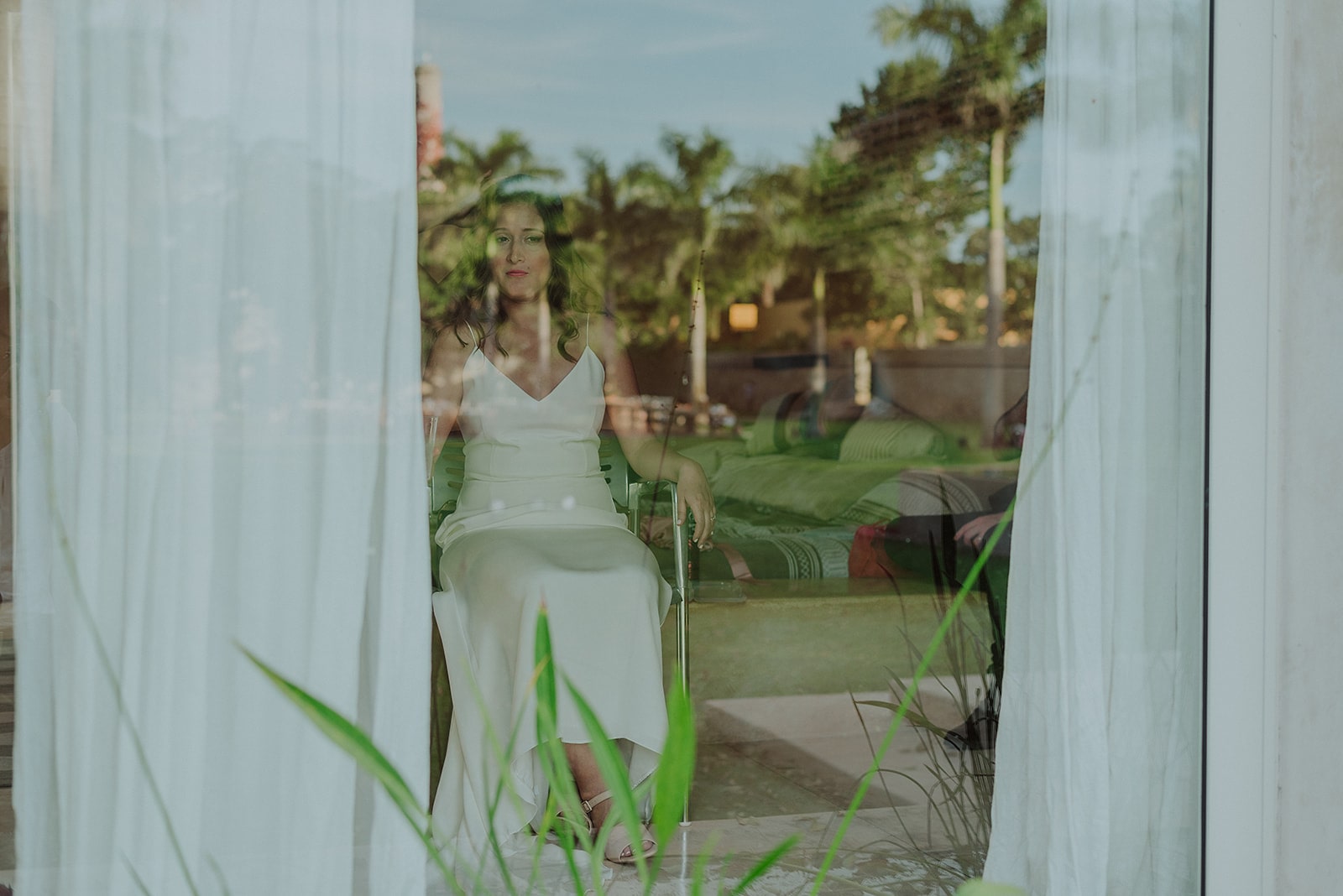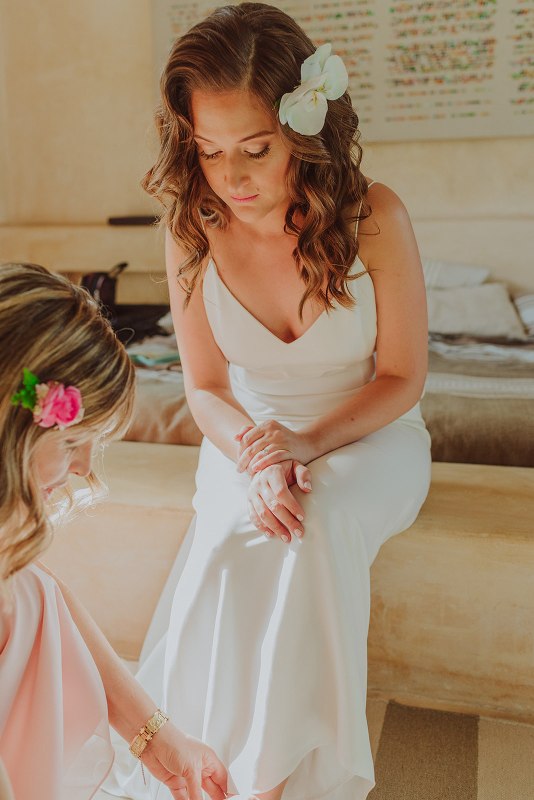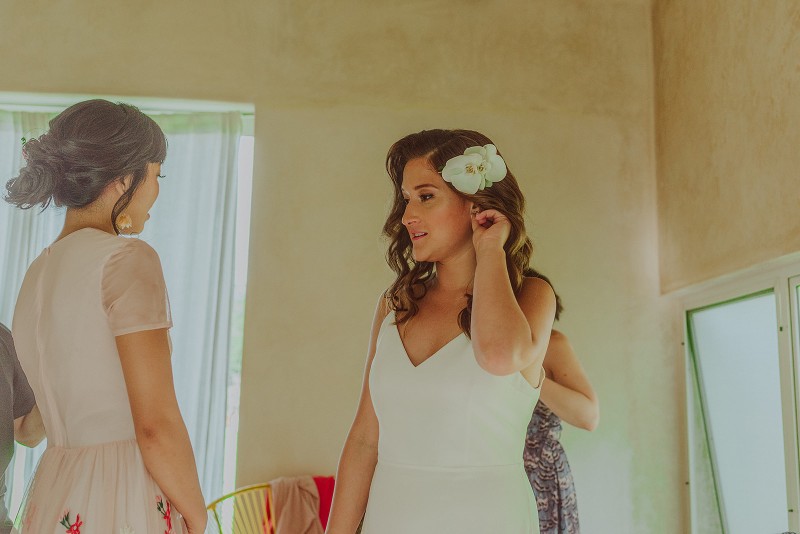 Pink gowns were present at this magical event. To relax a little, Carolina and her bridesmaids tasted some delicious canapés, while toasting this moment of love, happiness, and joy with a glass of champagne.
Carolina chose a natural look, with a thin smokey eye and small touches of gold and black. Her loose, wavy hair made Carolina look fresh and radiant for the most special day of her life. 
With a simple white dress and an orchid that adorned her hair, Carolina looked more than spectacular and was ready to marry Jared. 
Elegant and sophisticated
While Carolina, her family, and friends were getting ready for the wedding ceremony. Jared was getting dressed in another room at the Hacienda, in the company of his best friends and closest family members.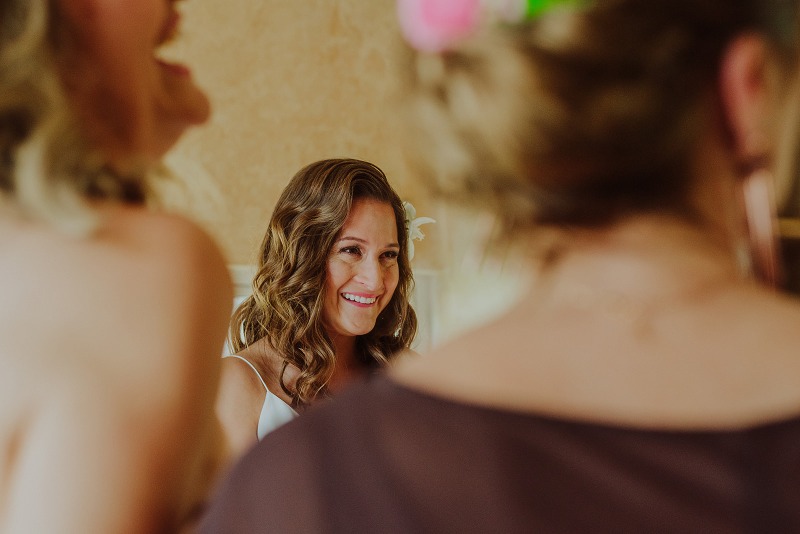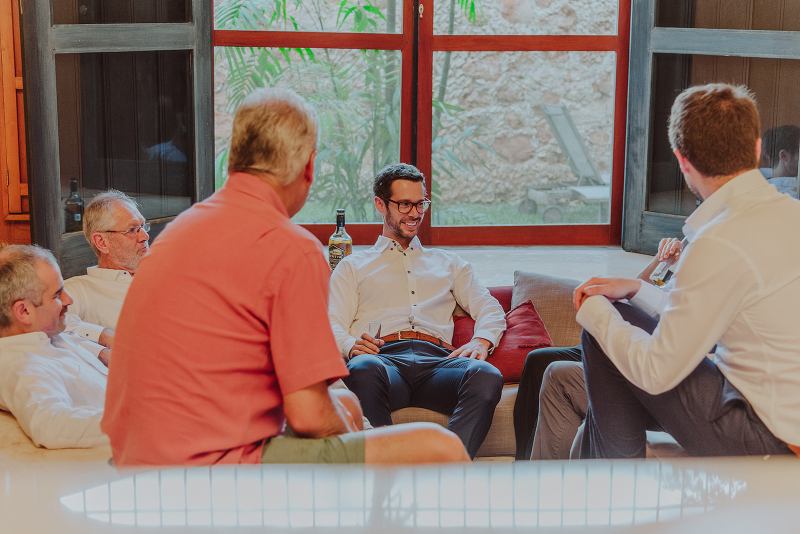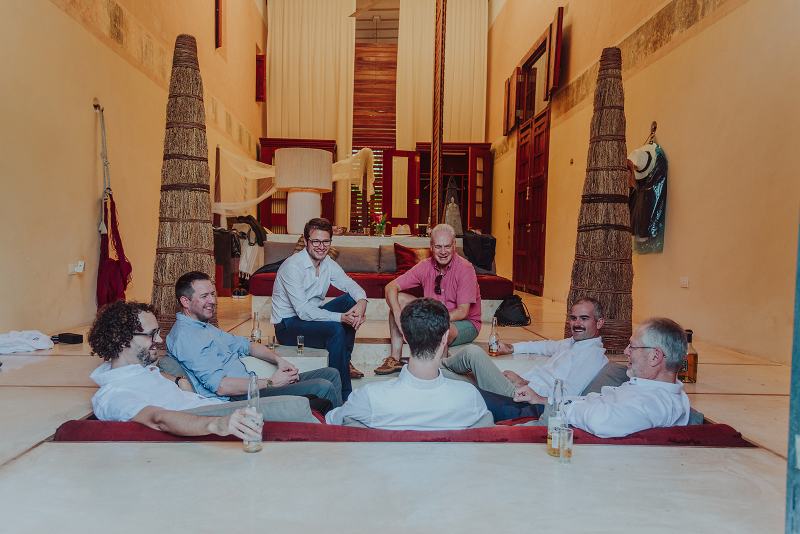 They spent an incredible time before the wedding, leaving their nerves behind by cheering with alcoholic drinks to mitigate the hot weather of Yucatan. Of course, they couldn't miss the tequila shots. 
The wedding suit Jared wore was very elegant. A navy blue jacket combined with formal pants in the same color. His belt and shoes were brown to give him a bit of a contrast and finish the style of clothing.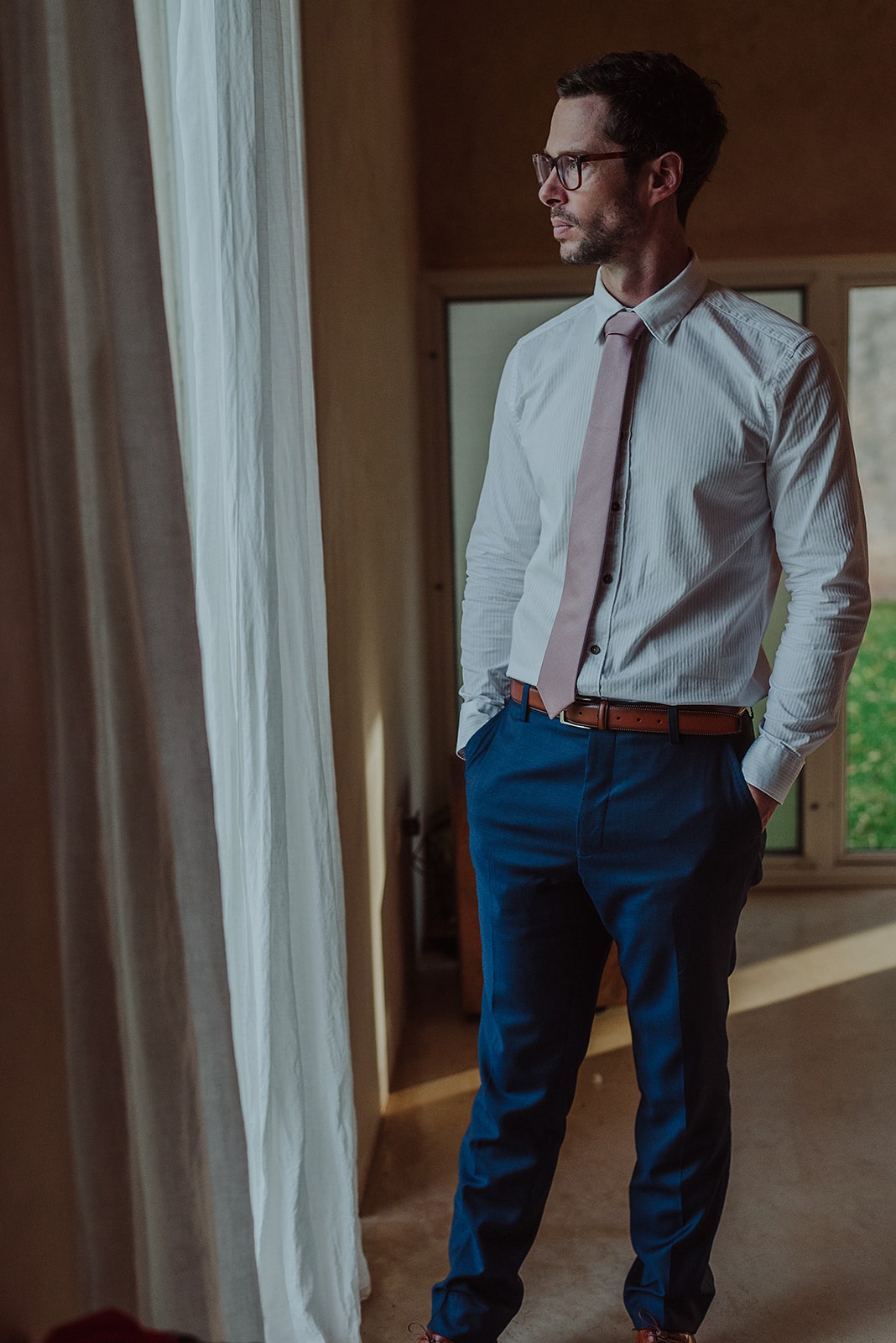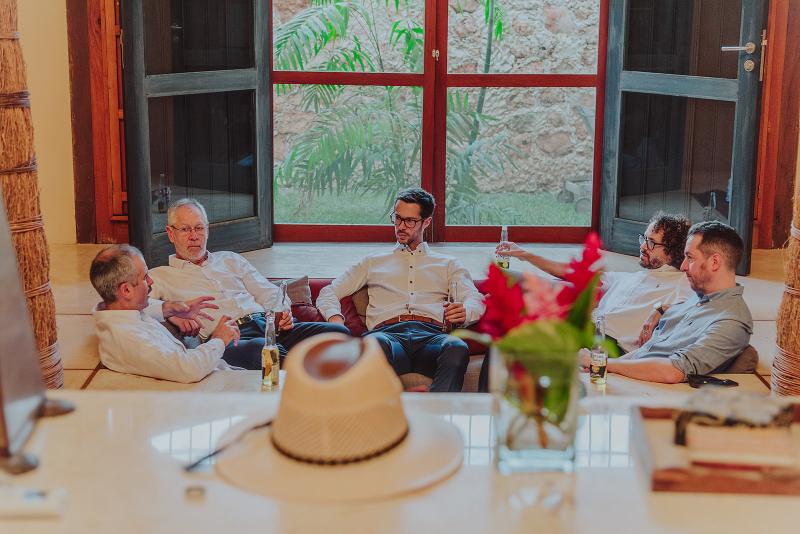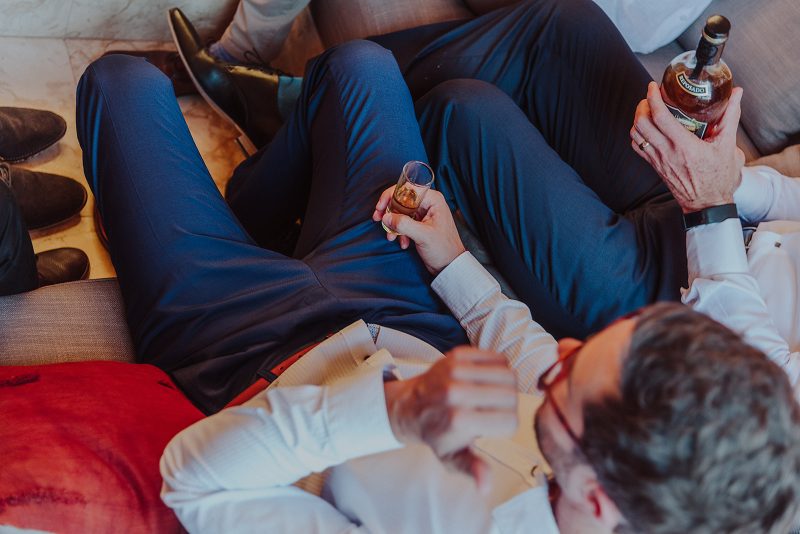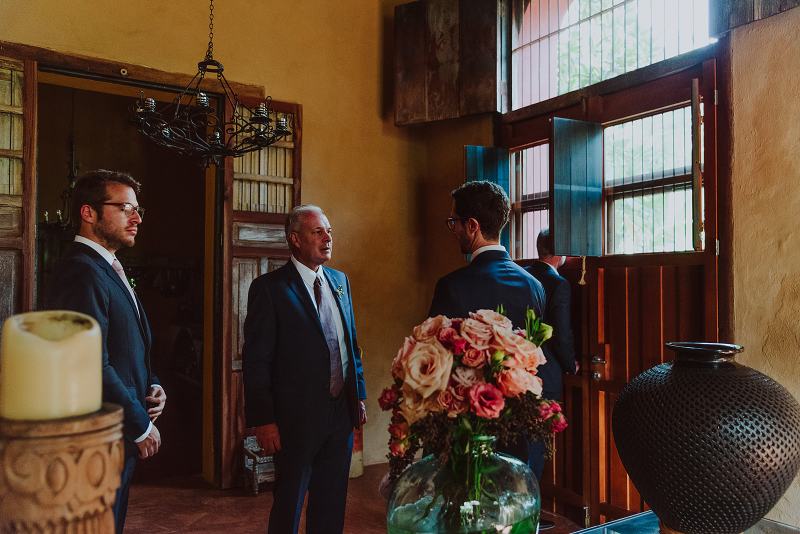 The most expected moment was minutes away from happening and you could feel the nerves in the air. Carolina & Jared were just minutes away from swearing to each other eternal love.
Photo credits: guscortesfoto.
Do you want to know more about TIPS for your wedding in Yucatan? We are YUCATANLOVE, Wedding Planners in Mérida, ask us.