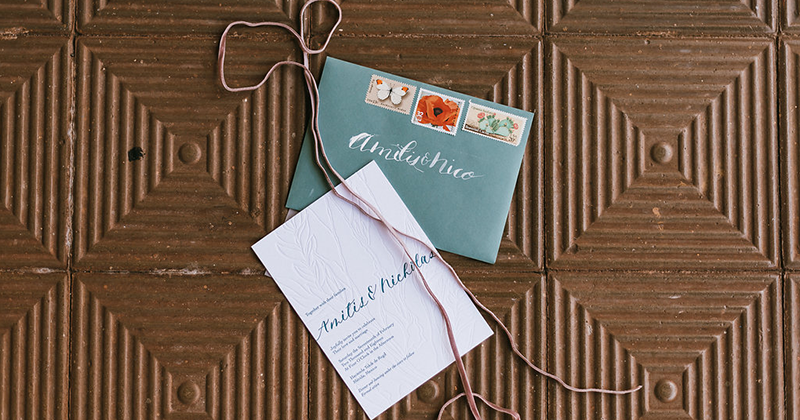 Time to send invitations Digital or Printed? Solving the dilemma…
You are planning your destination wedding and the time has come to share with all your guests all the details about your great day. It's time to send invitations! But… digital or printed? which option is better for your event? Here we tell you what you need to know to decide in which format to send your wedding invitations.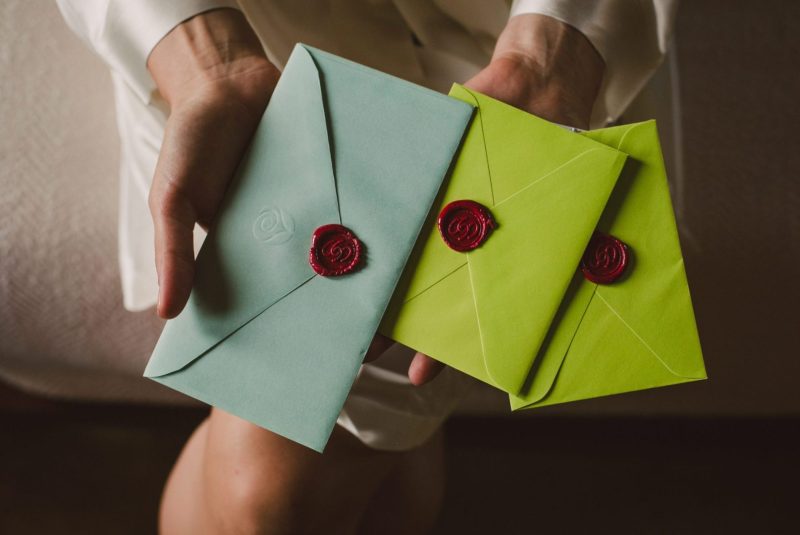 Digital Invitations
Digital wedding invitations are an excellent option when your guests do not live in the same country or continent, because they are sent electronically through different channels. One of the main advantages is that they are low cost, and the delivery process is faster and easier. On the other hand, if you have guests who are not familiar with digital media, there may be complications when receiving the information and it may even seem informal.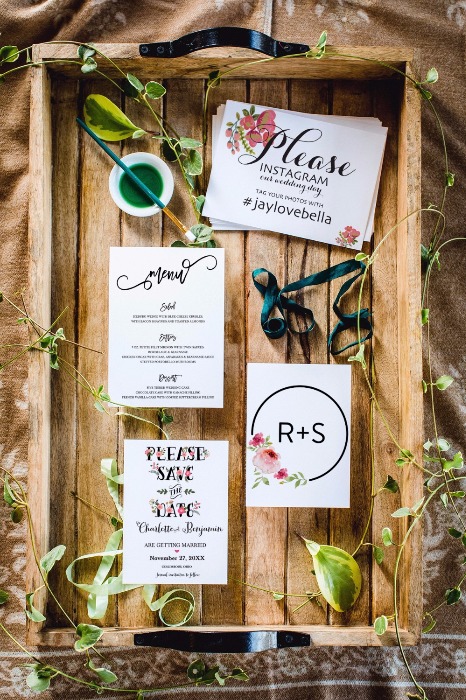 Printed invitations
Printed wedding invitations are ideal when your guests live in the same country, for example, in the United States it works in an excellent way. Announcing your celebration through this format adds formality to your event, it is also a beautiful detail. The main disadvantages are its high cost and that the process can take up to 2 months.
What should the wedding invitation contain?
To make your invitations, you and your partner should have already established the following points:
Date, time and place (city, country) of ceremony.
Date, time and place (city, country) of reception.
Name of the couple
Dress code
Directions for RSVP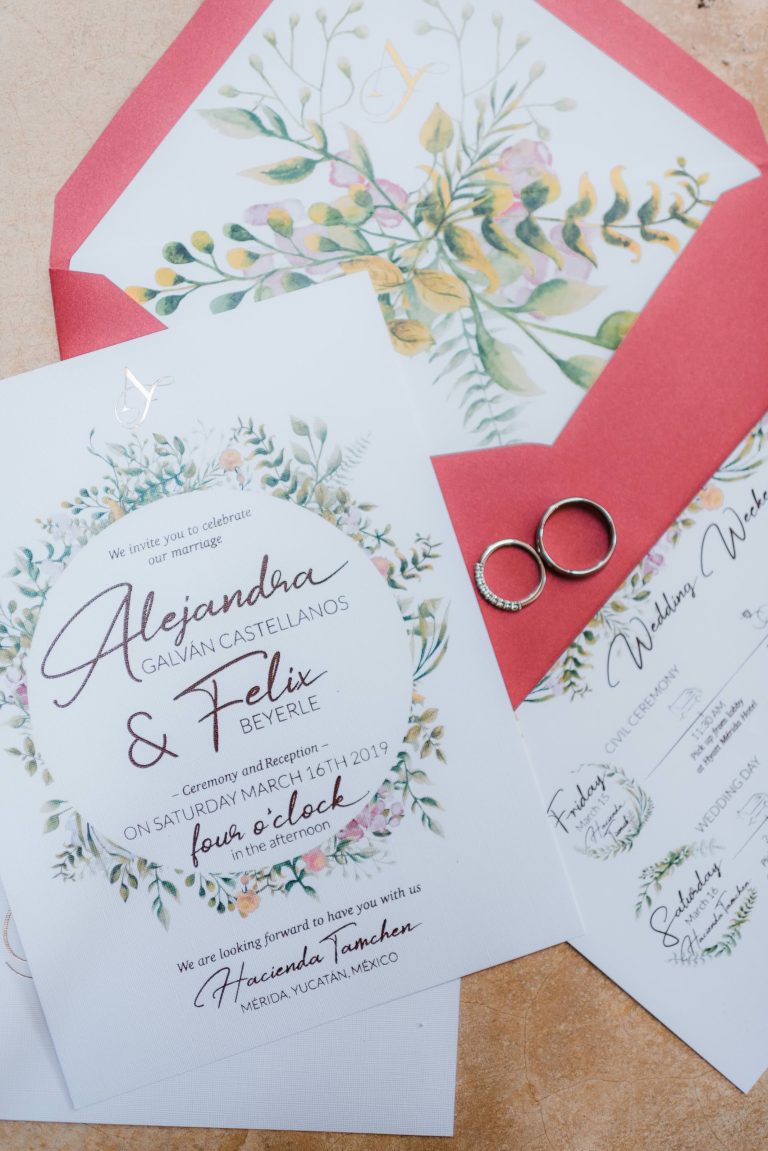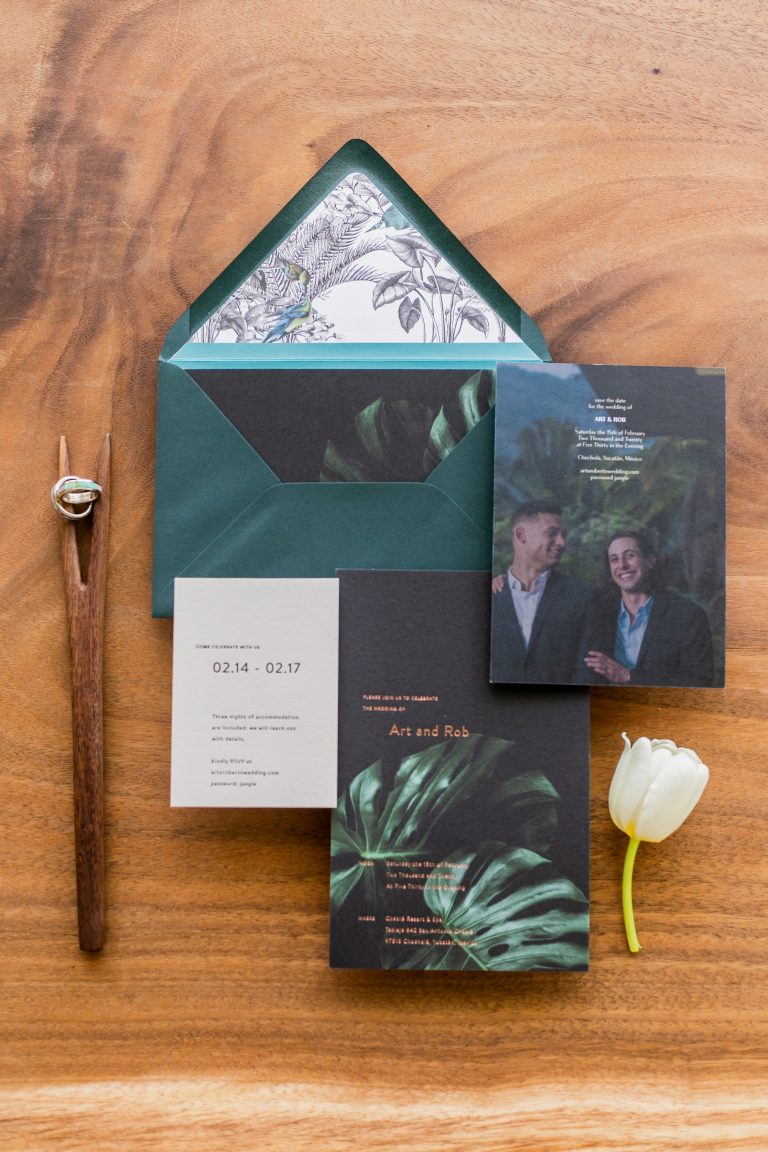 The design of your invitation is basically the preamble of what will be the wedding, it must be in sync with the style of your wedding. The colors, materials, typography, textures, and different elements have to reflect the essence of the couple.
It is important to say that you can combine formats if you prefer, taking into account the way each guest communicates. Whatever way you choose to share the information with your loved ones, don't forget that it is your wedding, it is your love story and you choose.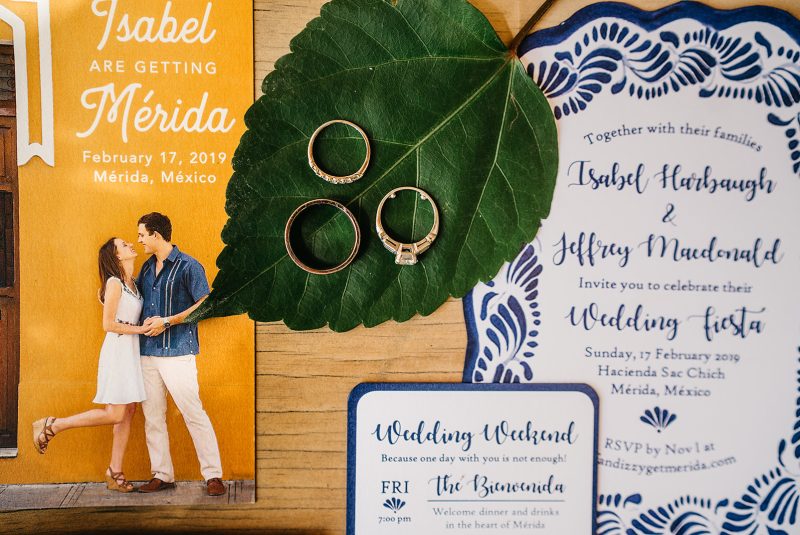 Photo credits: @tamarauribeportraits, @anielafotografia, @fabriziosimoneen, @amper.fotografia, @cristinacivallero.photo, @guscortesfoto, @kapephotography.
Do you want to know more about TIPS for your wedding in Yucatan?
We are YUCATANLOVE, Wedding Planners in Mérida, ask us.