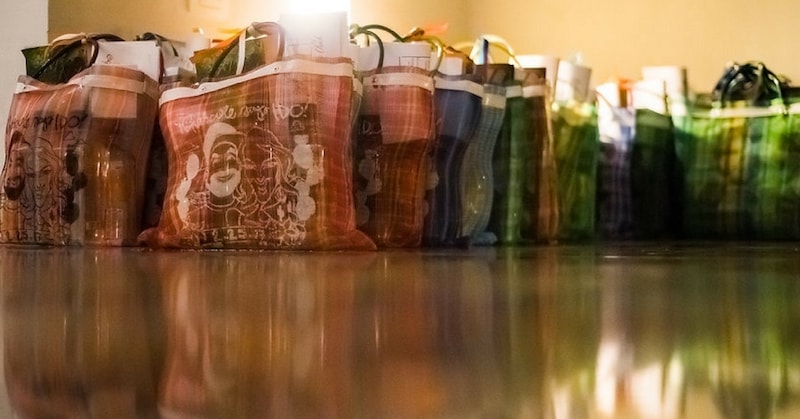 A Welcome Bag for your wedding, VERY YUCATEC!
There comes a time when you have to surprise your guests with details they don't expect. A Welcome Bag is the fabulous idea.
The options to get an original and creative one are many. Just try to reflect your personality and be unique. We share with you what all our couples' bags have in common.
Yucatan Today Magazine
A Coqui-Coqui candle
A Caballito Tequilero
Charritos or Churritos
Pain relieving sideburns
Cheese balls
Bottle of water
Insect Repellent
Mint gum or mints
Hand fan
What should a Yucatecan Welcome Bag include?
1. Revista Yucatan Today
Yucatan Today is a local magazine that has established itself as the traveler's magazine par excellence. This magazine takes you by the hand to live and know every experience that Yucatan has to offer. Including it in your "welcome bag" is an invitation to discover every corner of our state.
2. A Coqui-Coqui candle
Coqui-Coqui is the perfumery inspired by Yucatan. Take home the aromas and the feeling of one of the most enchanting spa-boutiques in the world.
A perfume or a soap can cause a better surprise. Any detail that carries your signature is the perfect gift!
3. A Caballito Tequilero
Made of wood and by Yucatecan hands, the famous tequilero glass can become the gift that the groom's friends will appreciate. Stand out for its originality and include it in the bag.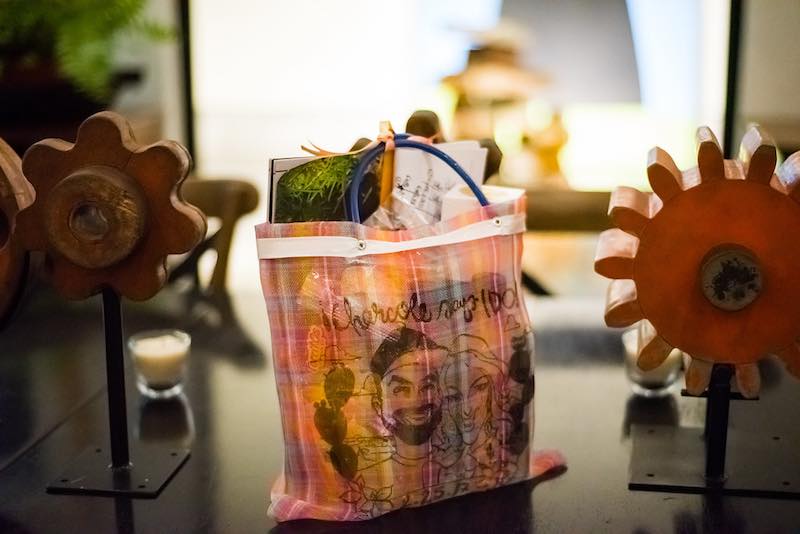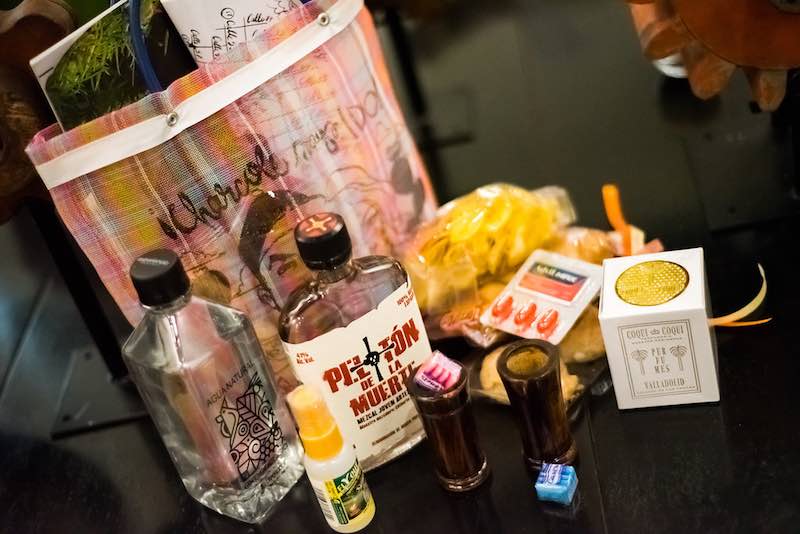 4. Charritos or Churritos
Son las frituras más famosas en toda la Península de Yucatán. Un sabor que encanta y del que volverás adicto. Si estuviste en Yucatán y no las probaste, realmente nunca llegaste.
5. Pain relieving sideburns
Because of headaches, backaches, muscle aches and colic, it is necessary to include them to prevent anyone from being left halfway through the party.
6. Cheese balls
We don't know of anyone who hasn't become addicted to their flavor. Cheese balls are handmade rolls filled with cream cheese. Their flavor is unique.
7. Bottle of water
A basic! You will be able to stay hydrated at all times.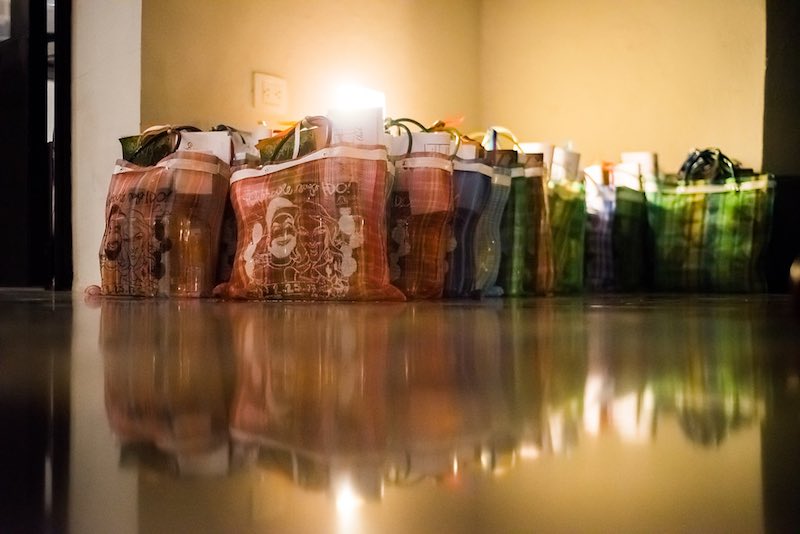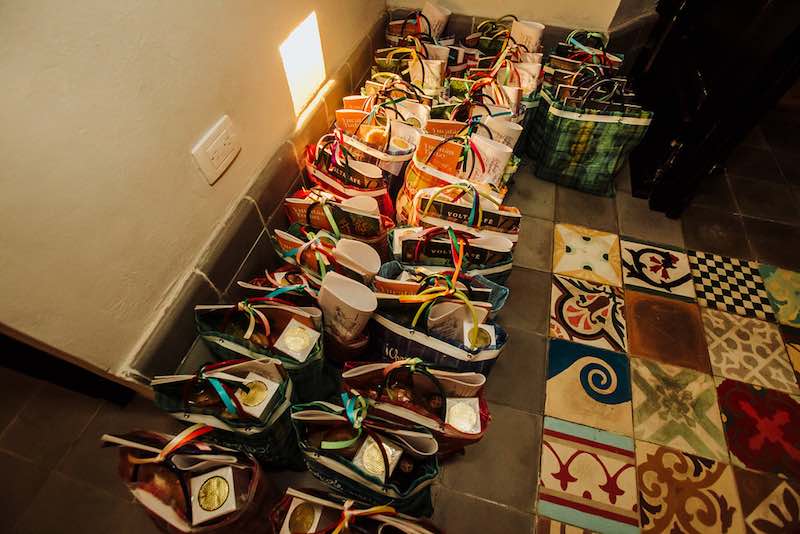 8. Insect Repellent
It's better to be safe, we don't want you to have a bad time at your wedding instead of dancing. If you get married in a cenote is the best decision.
9. Mint gum or mints
Refresh your breath at any minute. They are perfect for you to drink before the ceremony, hugs or celebration.
10. Hand fan
Goodbye to the heat! There is an infinite number of designs, colors and materials for this accessory. Include a colorful one so your guests can wear it while watching your ceremony.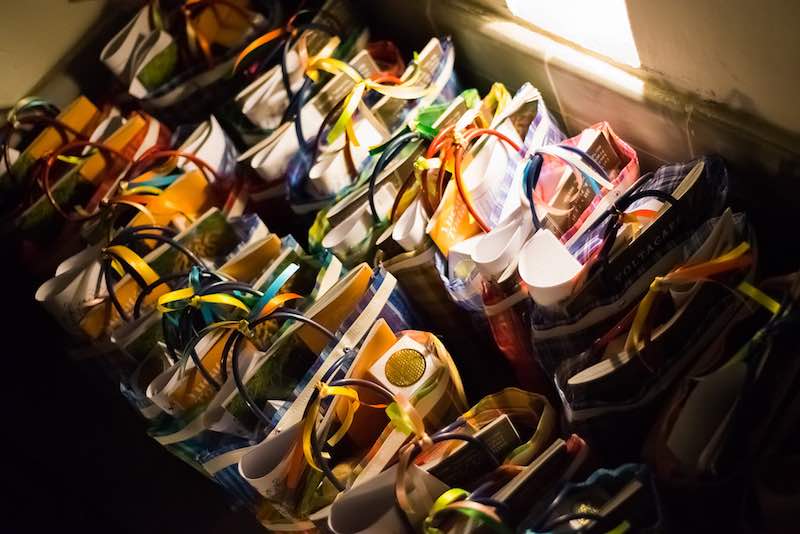 ¿Do you want to know more about TIPS for your wedding in Yucatan?
We are YUCATANLOVE, Wedding Planners in Mérida, ask us.