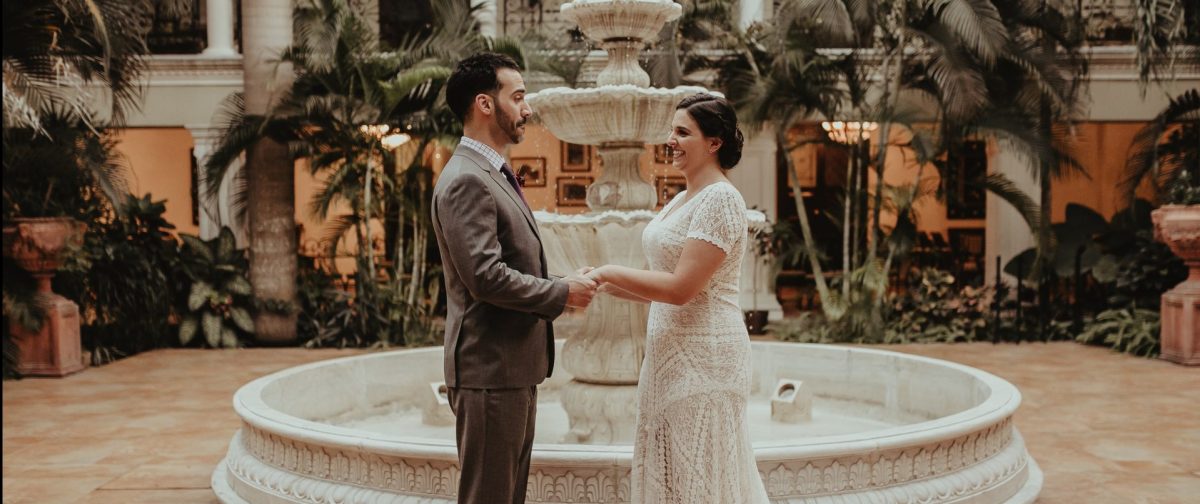 Hotel Wedding at Mansion hotel 👩‍❤️‍💋‍👨 Anne & David
Experience Elegance: Anne & David's Hotel Wedding at Mansion Hotel. Discover top hotel wedding venues and plan your wedding reception!
Anne and David embarked on a journey that would begin from the moment they decided to turn their family vacation and surprise everyone with an unforgettable destination wedding. Thus, the intrepid couple along with more than 10 guests traveled to the state where they enjoyed a few days of an adventure and got to know some of the many corners that Yucatan has to offer.
The best company
On Sunday the stylist in charge of doing Anne's hair and make-up arrived at her room, while our beautiful bride was getting ready, David went to her mother's room so they could enjoy some time together.
Once the time came, Anne put on her lace wedding dress with short sleeves and short cauda. Meanwhile, David wore the plaid shirt that he decided to pair with a gray suit and purple tie as a finishing touch.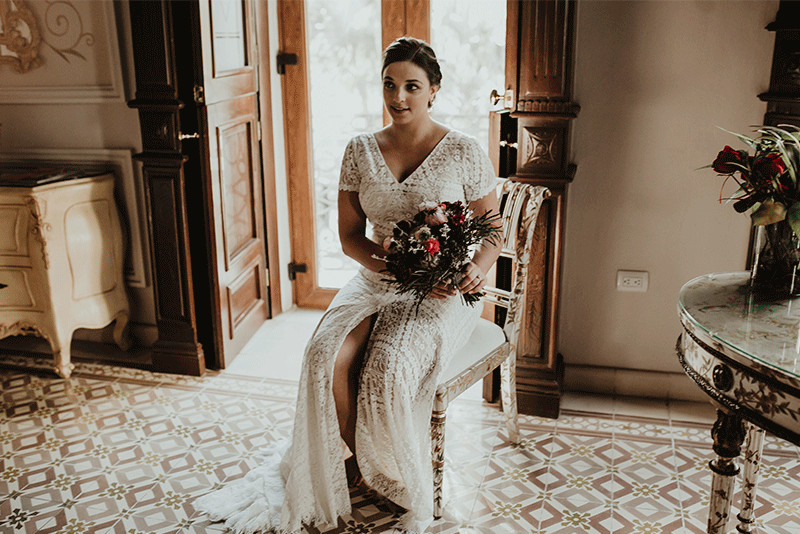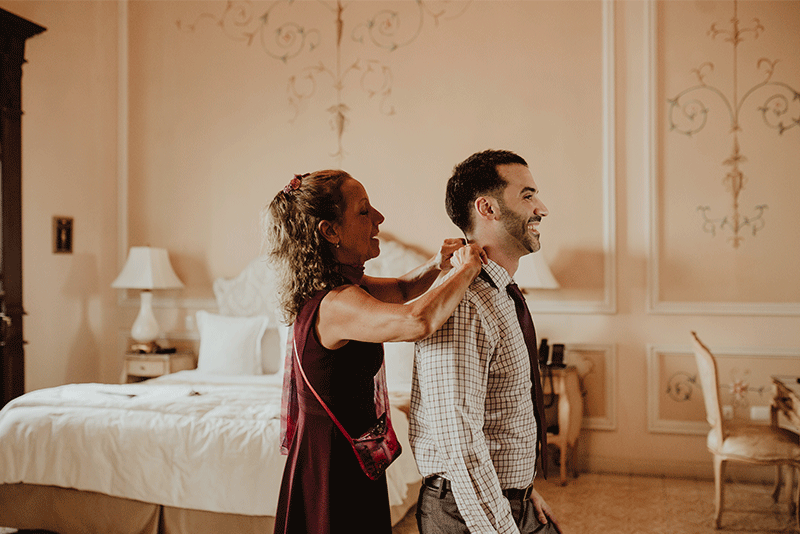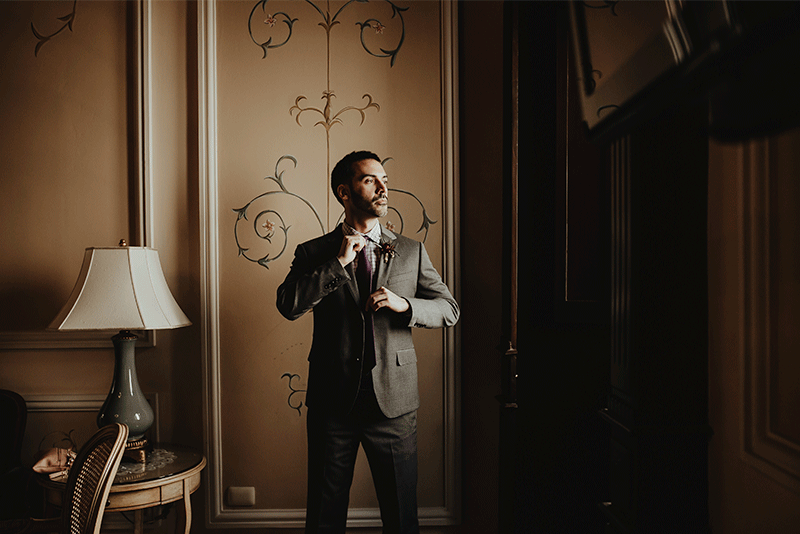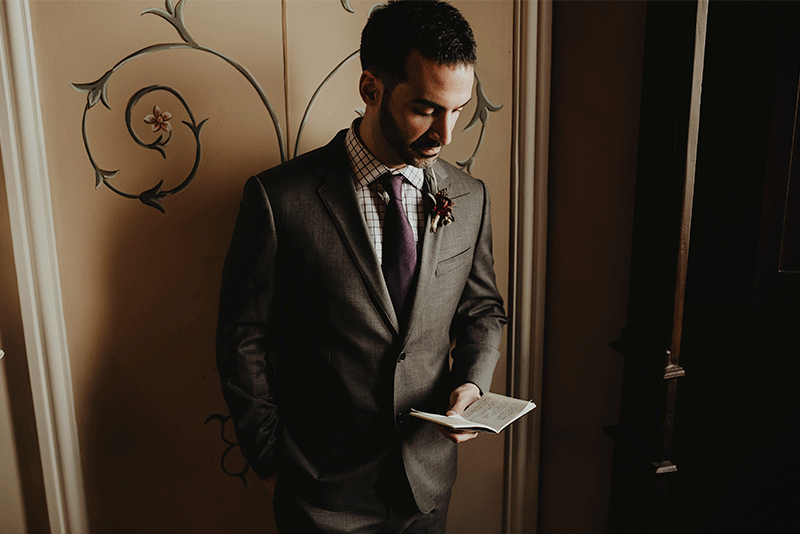 Anne's family was the one who decided to surprise her this time entering the room with a bottle of champagne to toast with her, her parents and siblings enjoyed this moment full of joy with the bride.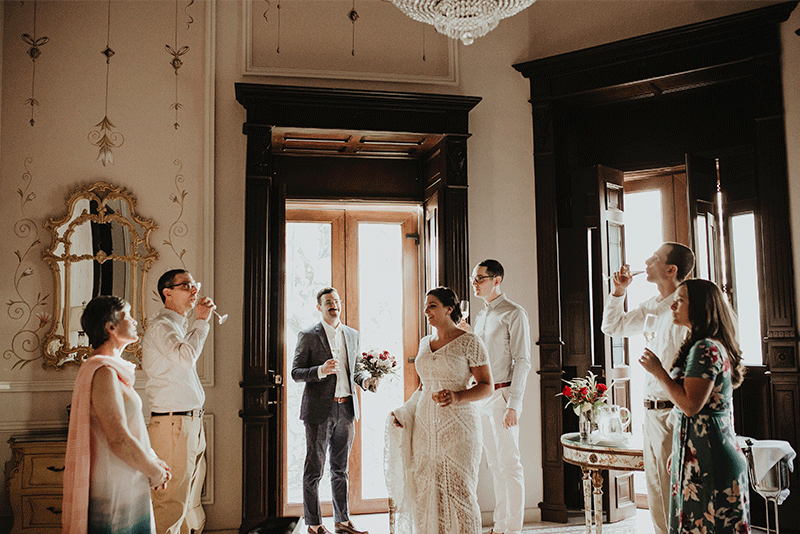 First look
All the guests were already in the central courtyard of the hotel ready to welcome our beautiful couple. The moment arrived and Anne came out of her room in her white dress accompanied by her dad who guided her to where David was waiting for her to start their journey together.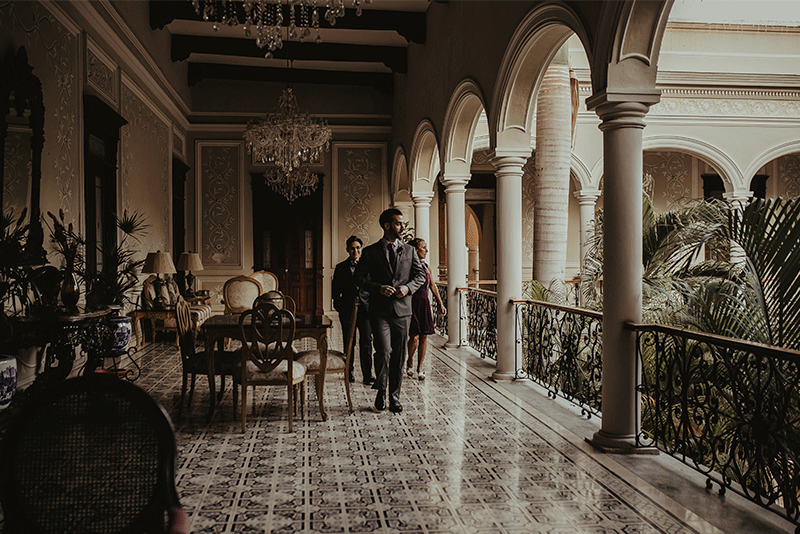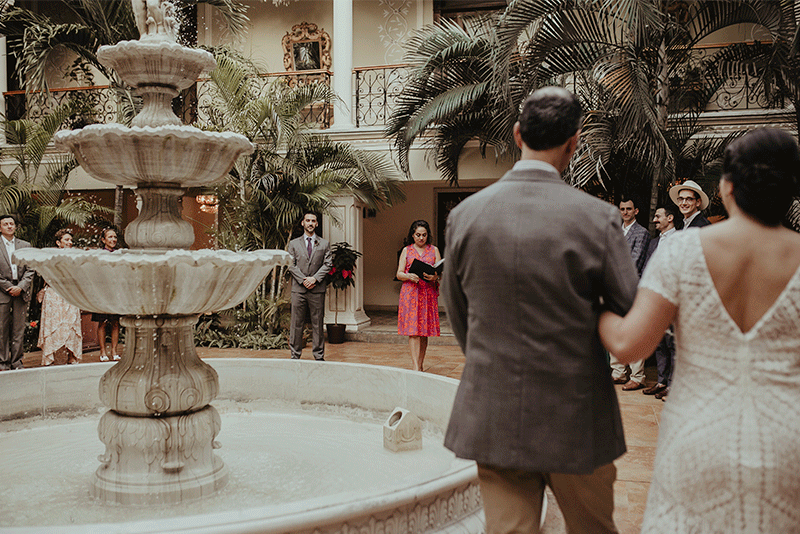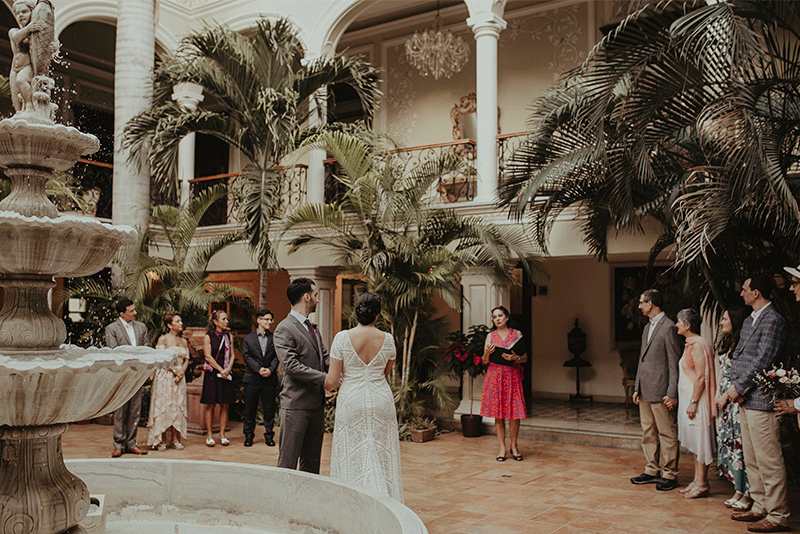 A single path of love 
At the beginning of the wedding, the minister gave a brief speech to the couple who then exchanged brief vows to each other. To finalize their union, they decided to perform a sand ceremony in which each of them carried a jar that at the end became one to symbolize their lives that have now joined.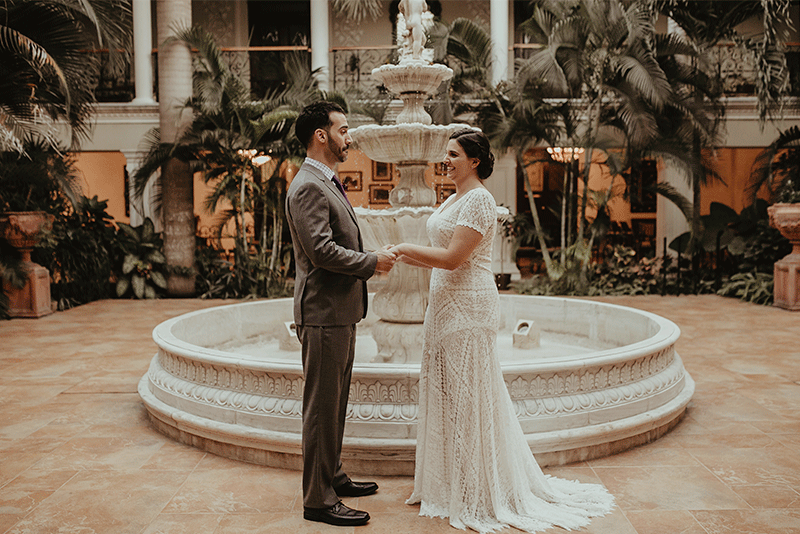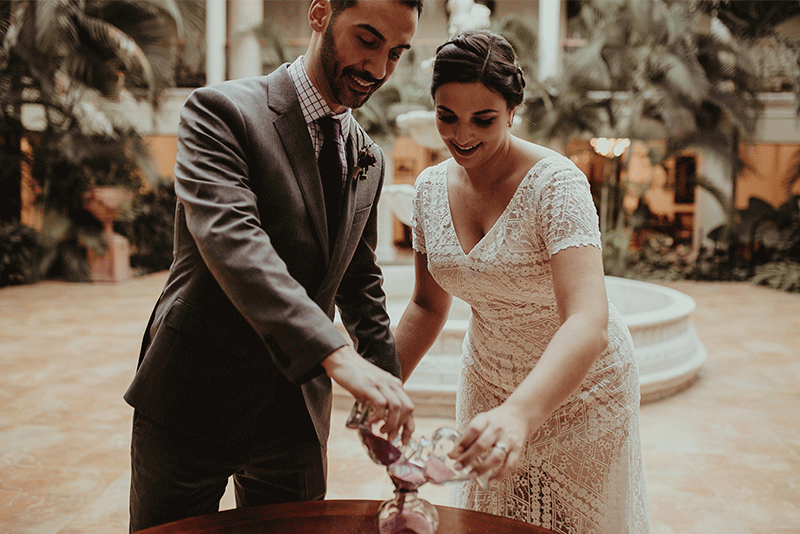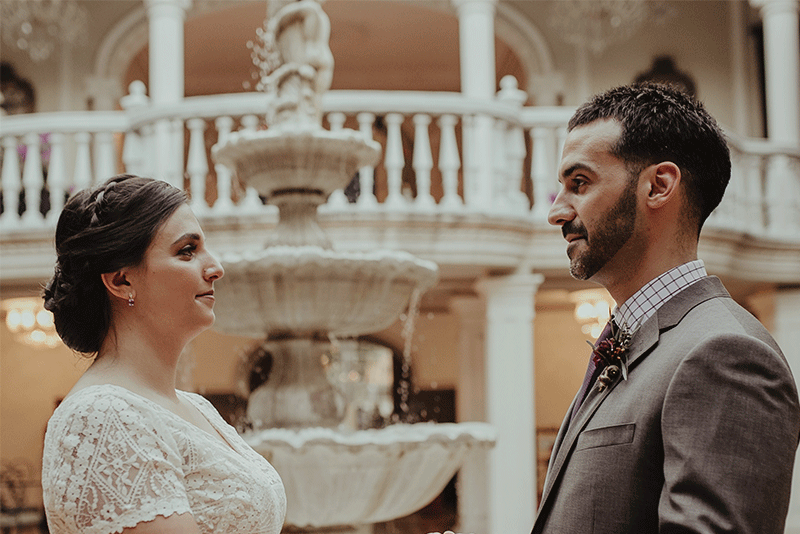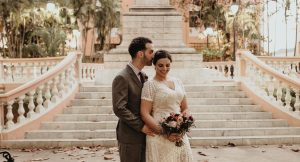 The best memories 
Anne and David took a moment to have a photo session around the hotel while their guests enjoyed a drink. When the couple returned everyone came up to them to take some photos in the central courtyard. Once the session was over, everyone went to the hotel restaurant to enjoy dinner together.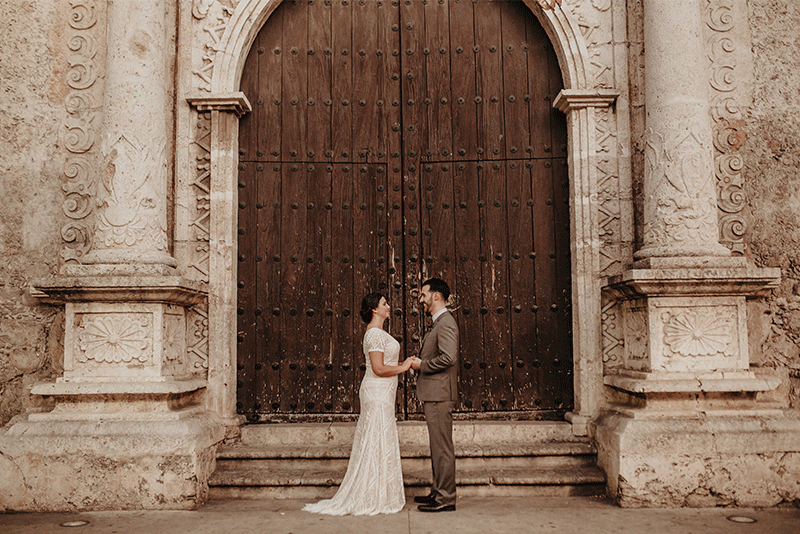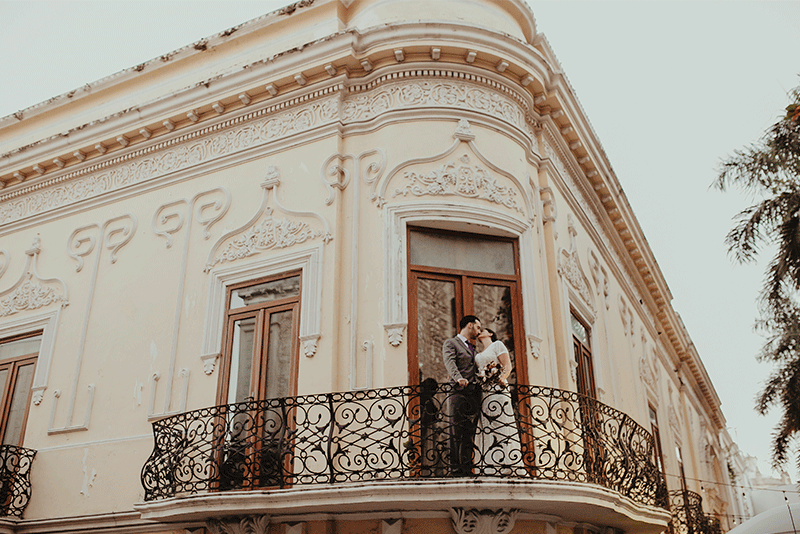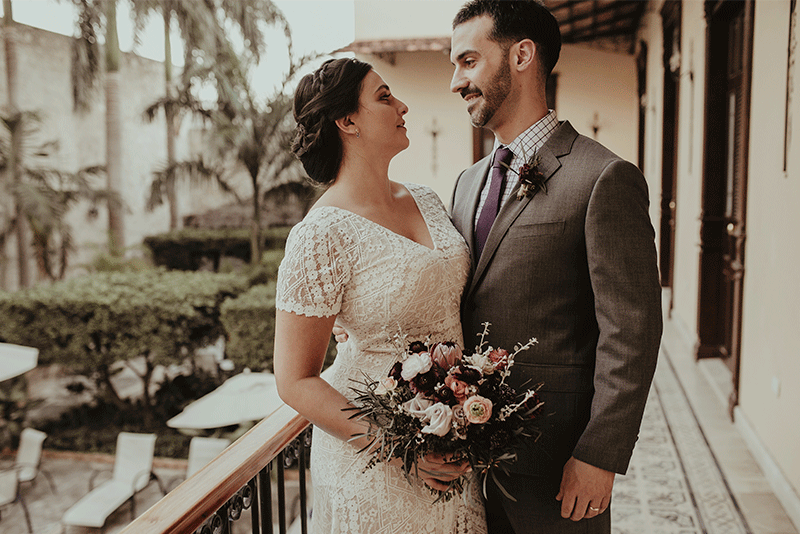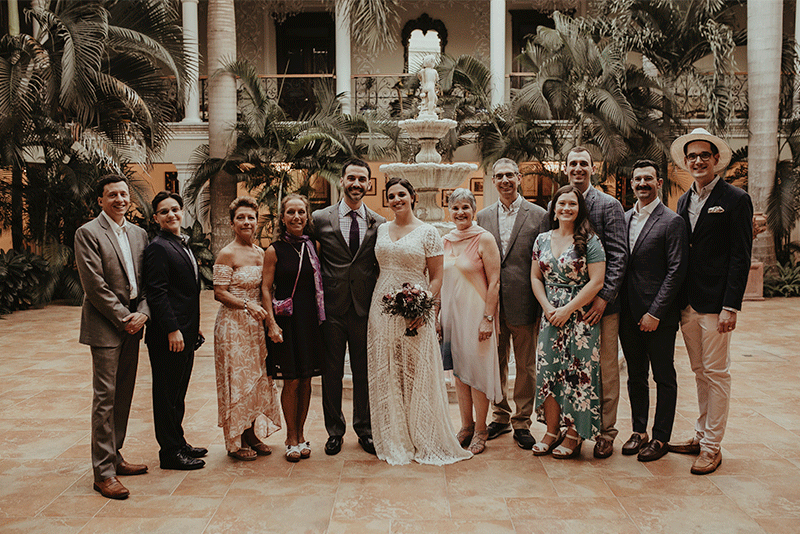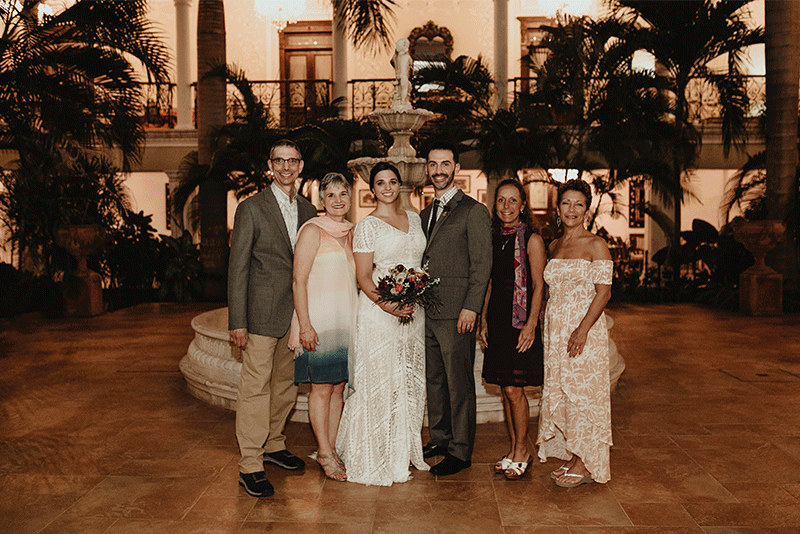 During this time, the family of the now-married couple decided to give them an emotional moment sharing with them a few words of love and encouragement. After that, everyone chose their dishes from the menu and continued enjoying this intimate celebration together.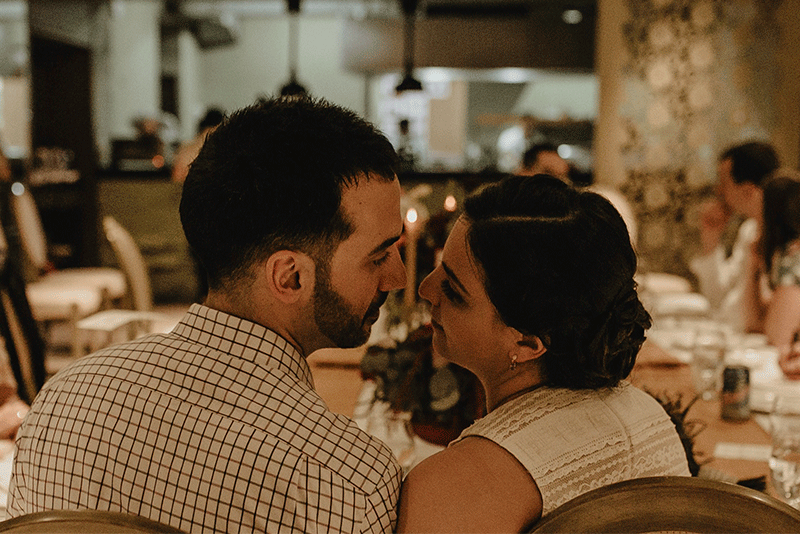 Do you want to know more about TIPS for your wedding in Yucatan?

We are YUCATANLOVE, Wedding Planners in Mérida

, ask us.
Photo credits: @fabriziosimoneen