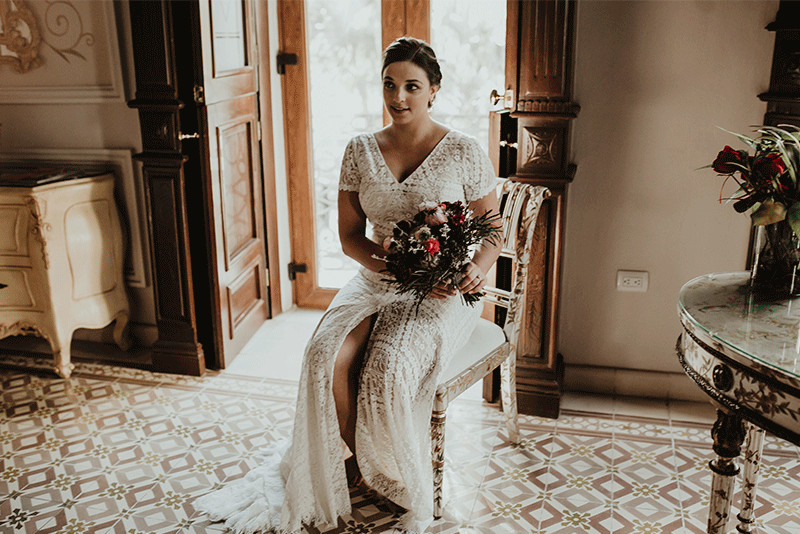 Getting ready at Mansion hotel 👩‍❤️‍💋‍👨 Anne & David
This American couple decided to turn their family vacation into a very intimate destination wedding. The couple arrived days before the wedding to the state accompanied only by their parents and siblings so they could all enjoy unforgettable days before the wedding.
Family is the best detail
The couple stayed at the "Mansion" hotel in downtown Merida and since the wedding was to be held on Sunday, David left the room he shared with Anne in the morning so they could each share a special moment with their mothers.
In Anne's suite, she and her mom began a tour of their greatest memories together. Soon the stylist arrived to prepare our bride to look natural and fresh. Anne wore a lace A-line dress with short sleeves and a small cauda, something very fresh and cute for the occasion. When Anne was ready, her whole family joined her in the room with a bottle of champagne to toast with her to the new adventure she was about to embark on.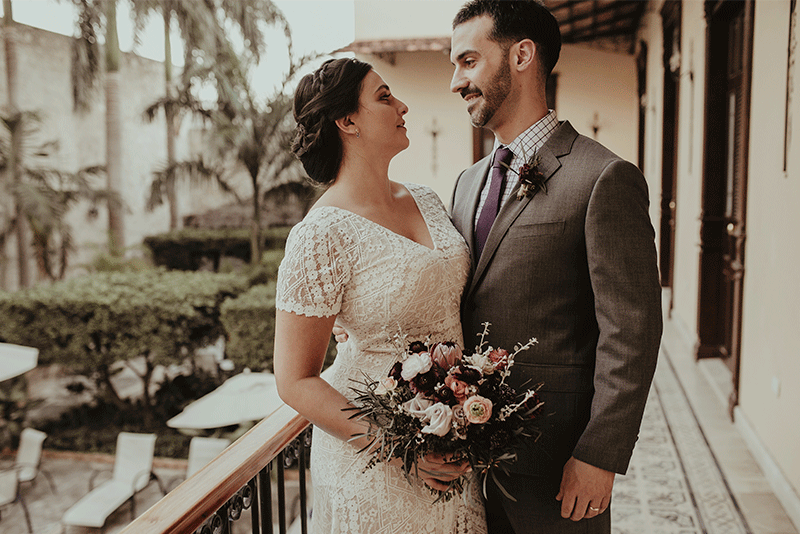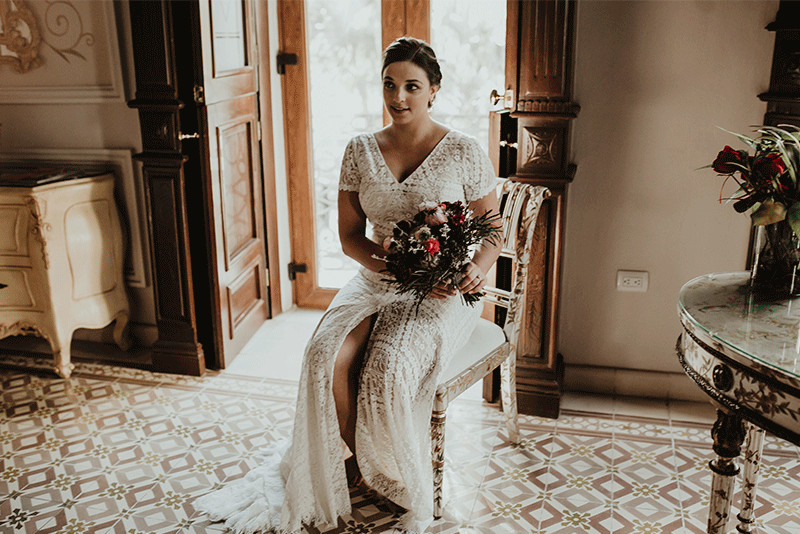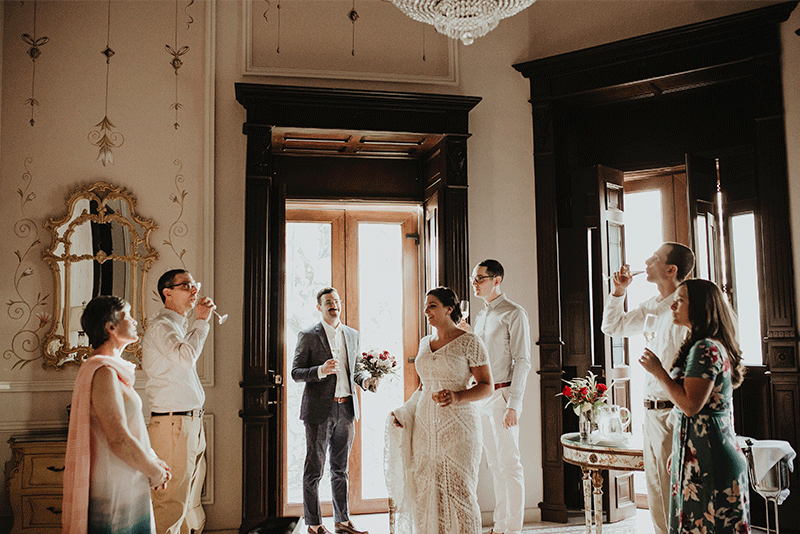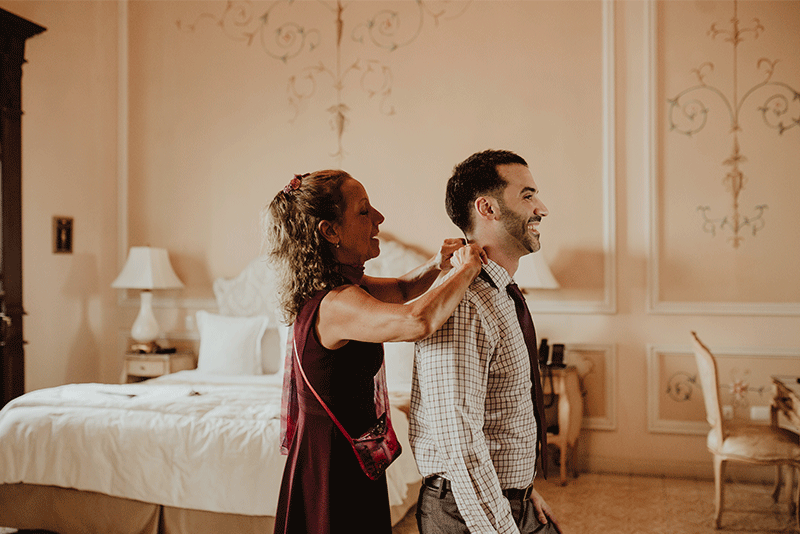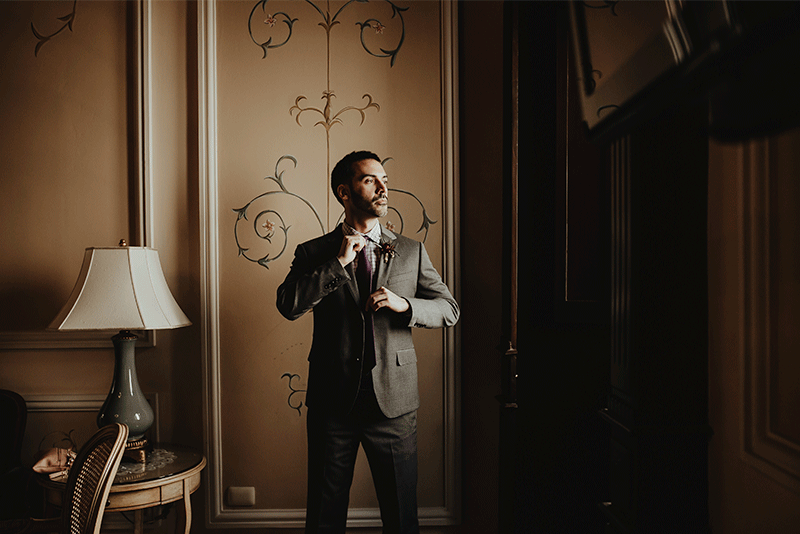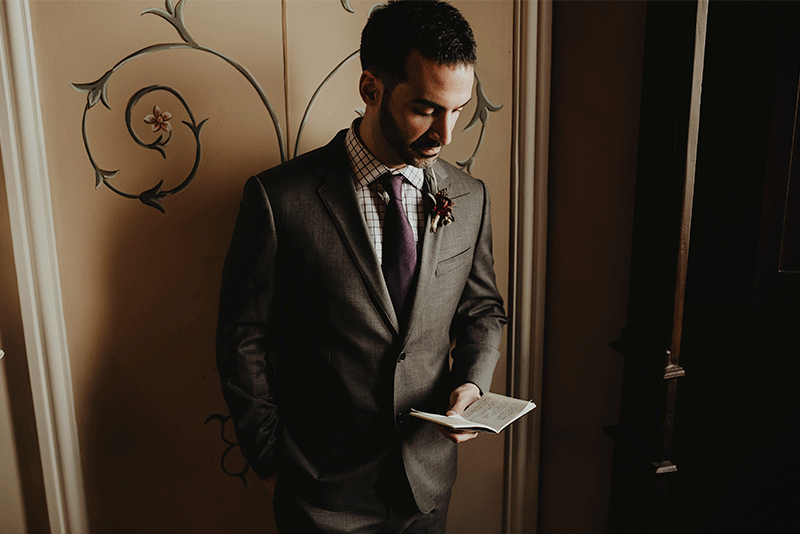 Meanwhile, David was also enjoying a moment together with his mom. When the time came David wore a gray suit with a plaid shirt and a purple tie. His mom and sister helped him look amazing for the special moment he and Anne were about to experience. 
Photo credits: @fabriziosimoneen