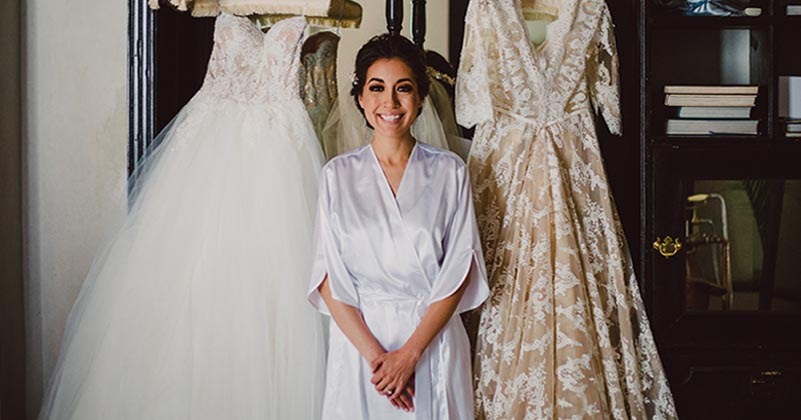 Getting Ready at Hacienda Selva Maya 👩‍❤‍💋‍👨 Chris & Cris
Cris & Chris traveled from Mexico City to Valladolid to celebrate their wedding at Hacienda Selva Maya, a beautiful magical town in the Yucatan, where they lived a wonderful experience with friends and family.
Getting Ready en Valladolid
Early in the morning, Cristina & Christian arrived at Coqui Coqui La Perfumería Valladolid Residence & Spa to start the long-awaited Getting Ready. Accompanied by their family and friends, they began to do Cristina's hair and makeup. The atmosphere was of pure calm and happiness, everyone was excited to see Cristina looking even most beautiful than she already was. She chose a very natural but elegant look that lasted her the entire evening.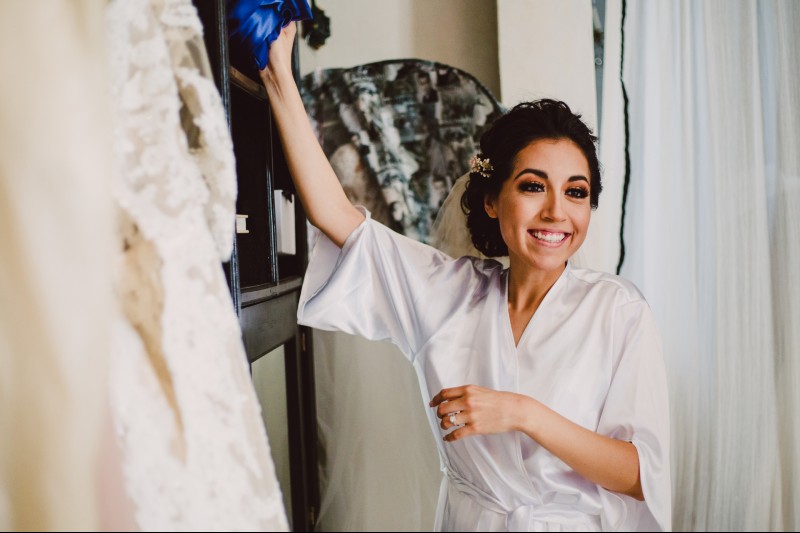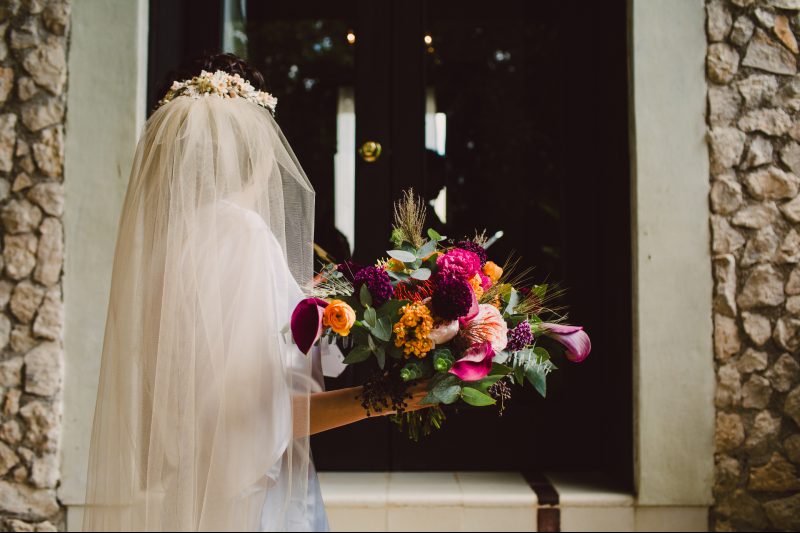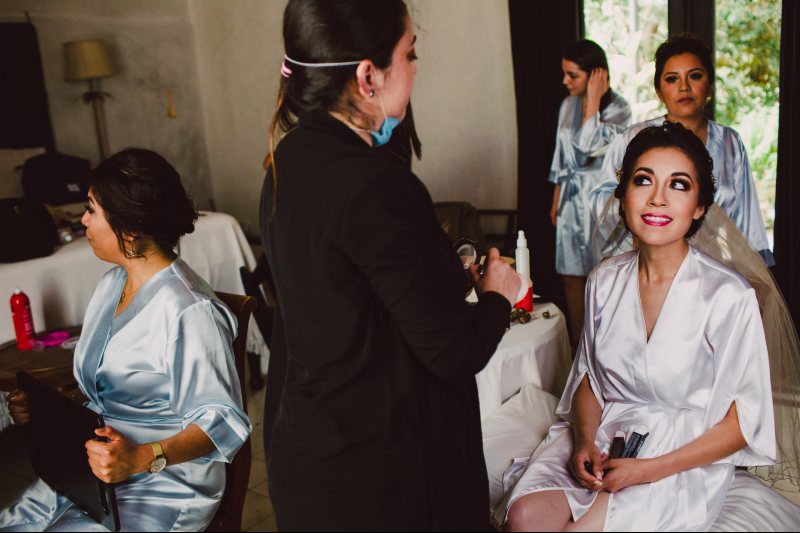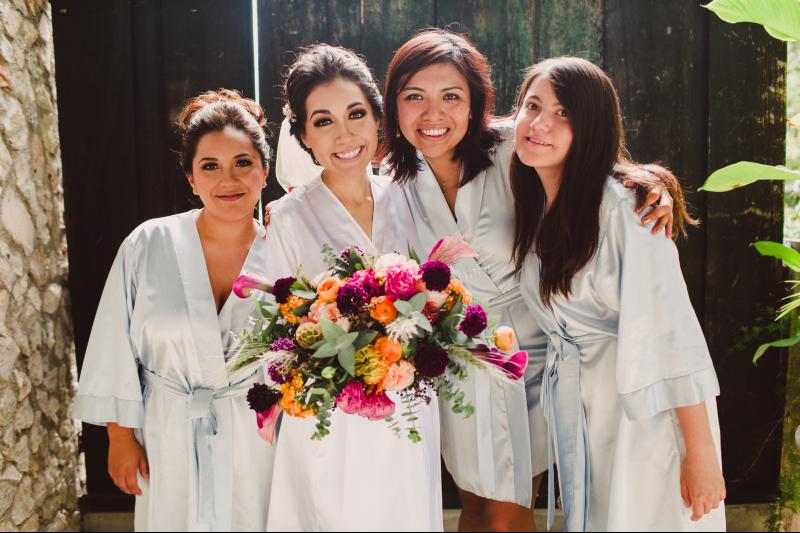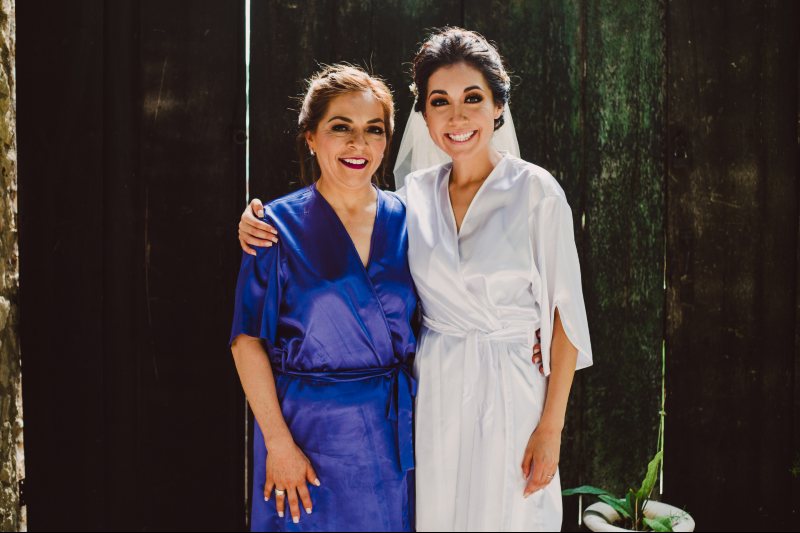 Cristina's smile gave her away, she felt very happy to be about to marry Chris. She looked beautiful in her white dress decorated with subtle lace details. On this occasion, she decided to wear two beautiful dresses, one for her religious ceremony and the other one for the party. 
The first dress she wore for her religious ceremony was a princess cut nude dress, with white lace details and sleeves. The accessories she wore were subtle but elegant to give protagonism to her wedding dress. She also added a golden headdress with a long veil.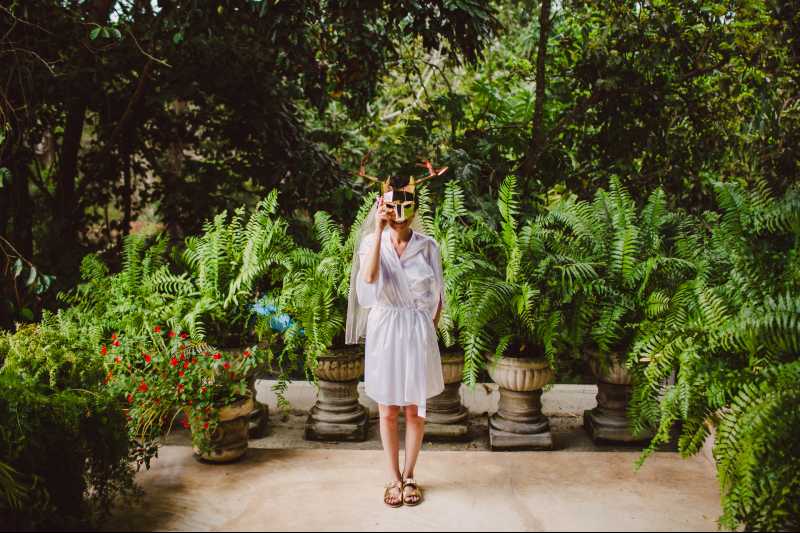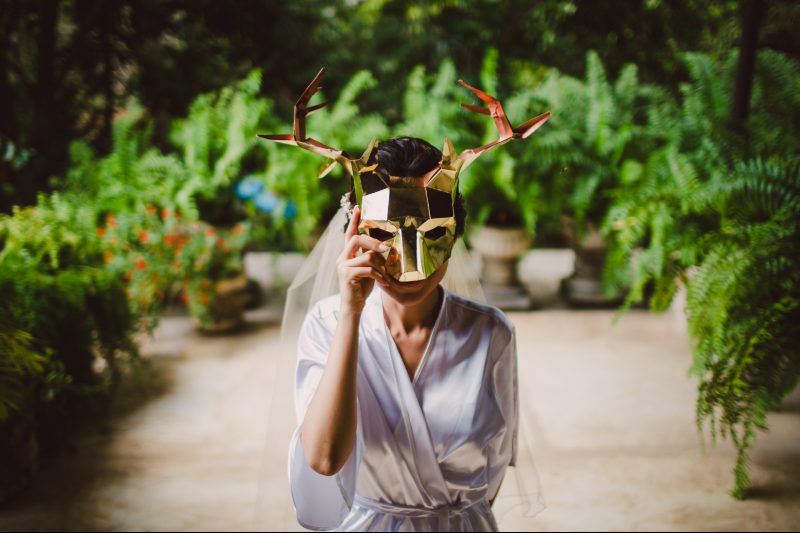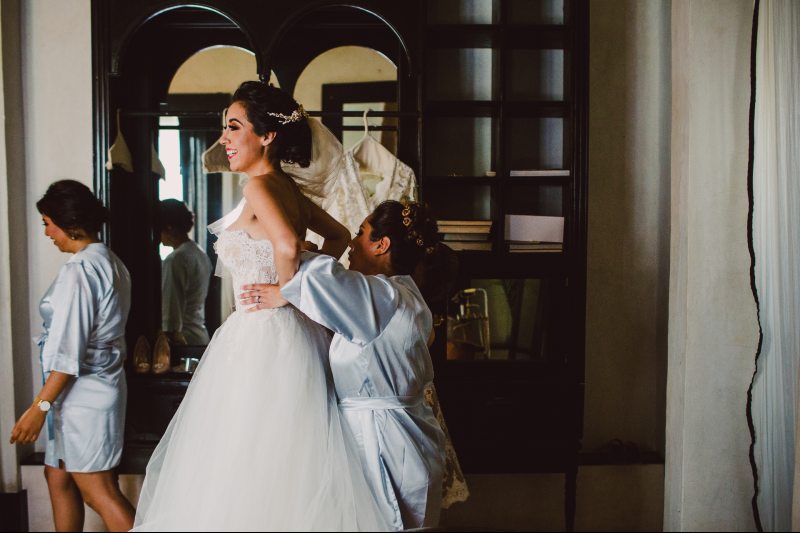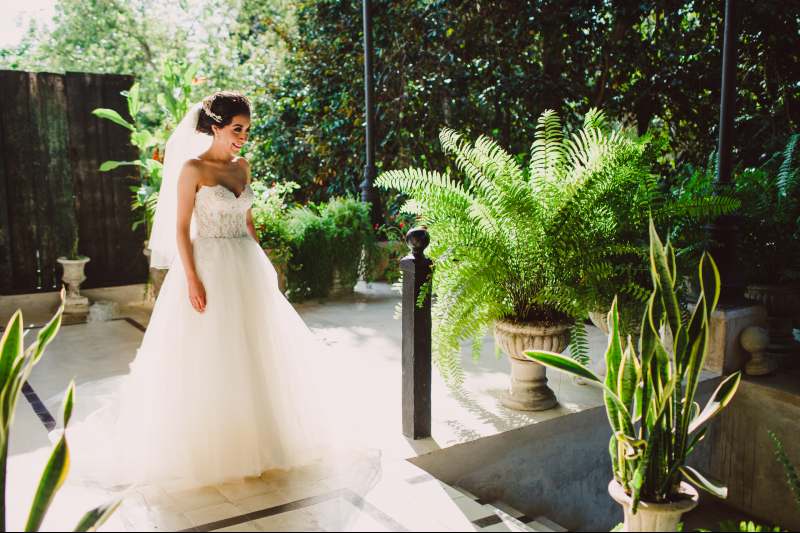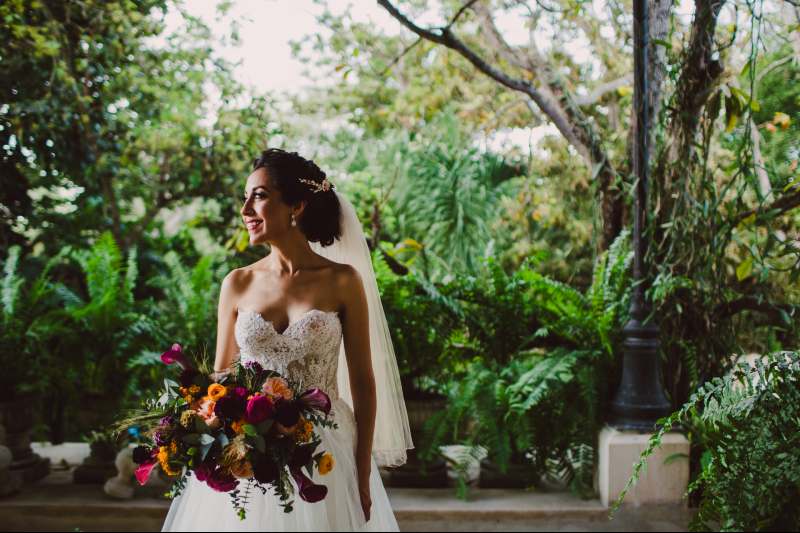 The second dress was fresher. She decided to wear a princess cut dress in white with a heart-shaped neckline so that she could dance all night long. Her wedding bouquet was beautiful, as the purple and orange gave her a touch of color. 
Cristian also had fun getting ready. As he enjoyed a special shaving service in the barbershop of the same spa and spent some fun times with the people who accompanied him in this relaxing activity. 
To perfectly match Cris' dress, Christian chose a grey suit with a copper-colored tie. Once they were both ready, it was time for the first look.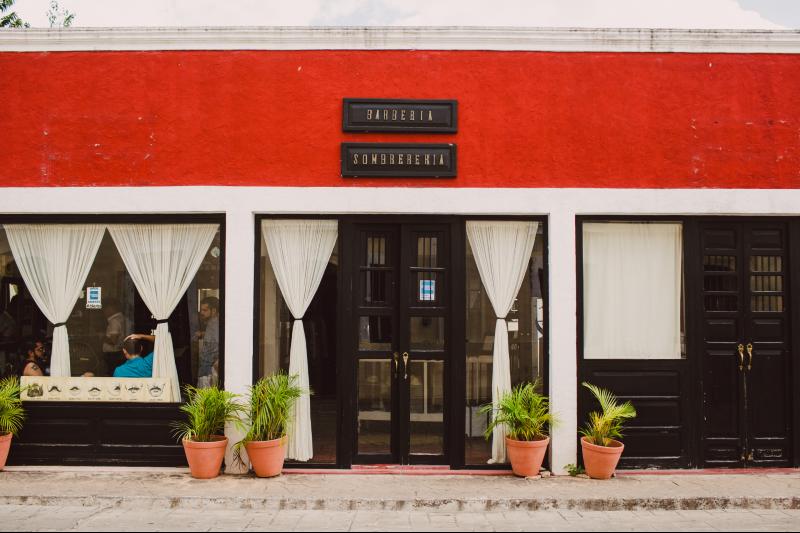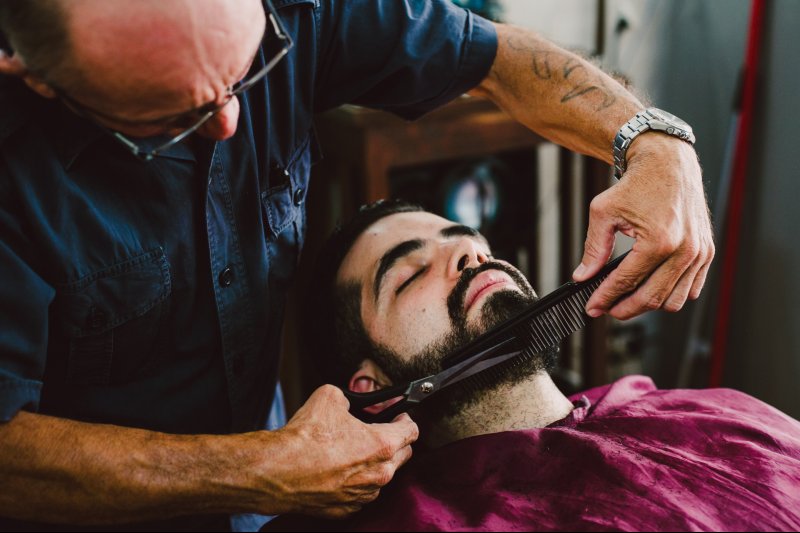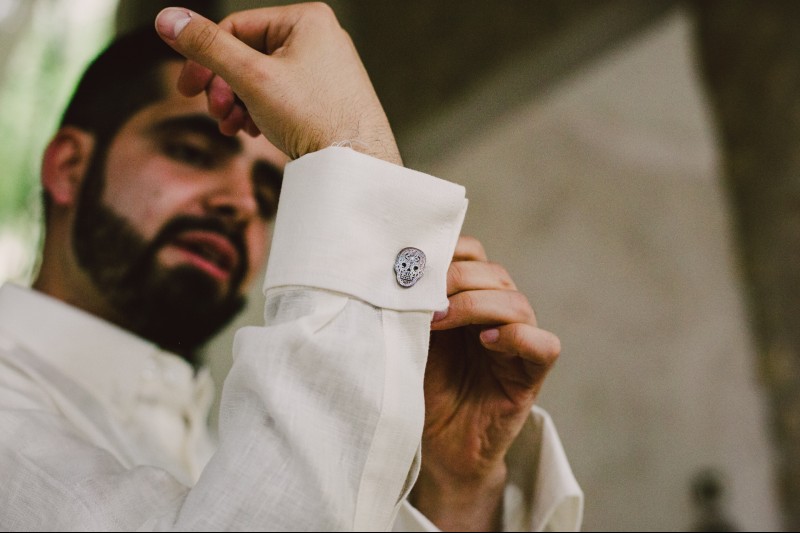 A creative first look
Since we started planning the wedding of Cris & Chris we knew that this couple was unique. During their photo session, they had the idea of taking pictures with golden masks, which undoubtedly gave the photographies dynamism and a touch of mystery.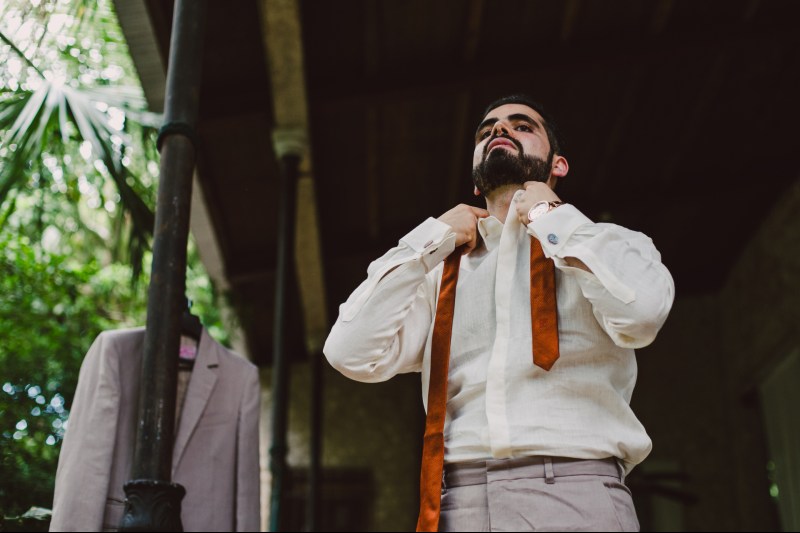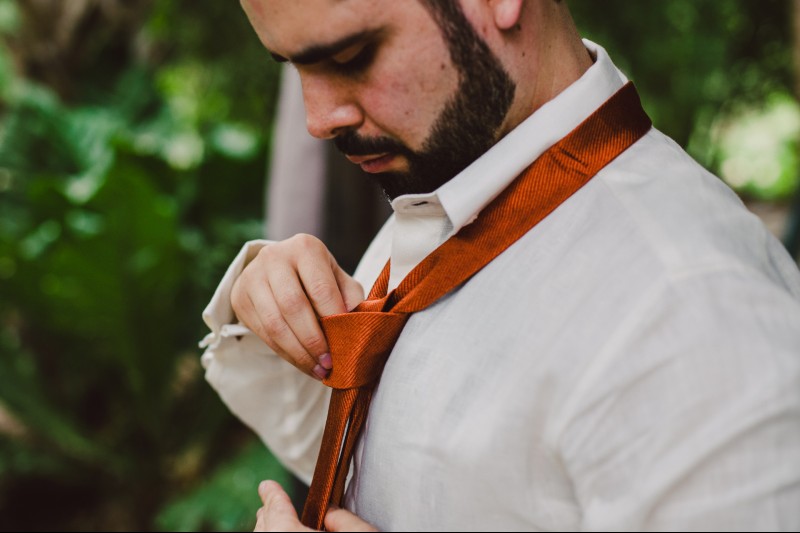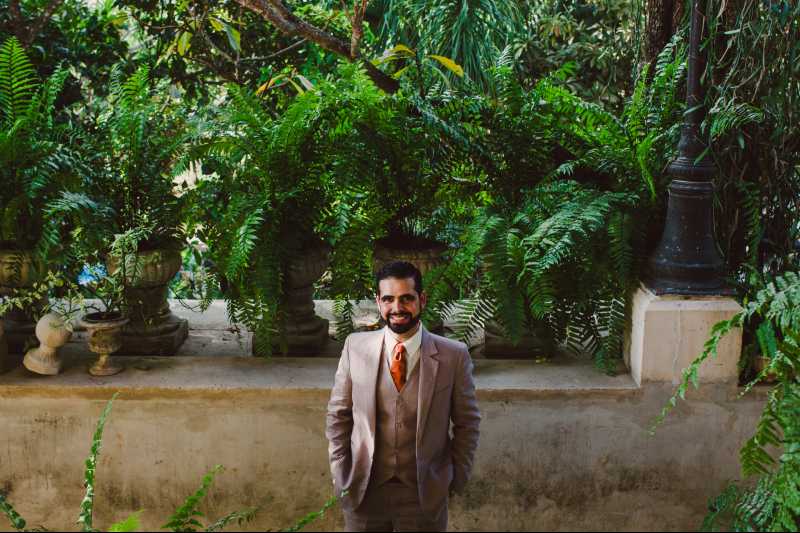 The two were in complete harmony with each other and the emotions that they experienced at that moment were perfectly captured by the photographer. Cris & Chris posed with great enthusiasm which ended up in them looking spectacular. 
Hacienda Selva Maya was the perfect place for this wedding. The moment to join in holy matrimony was minutes away and even if Cris & Chris were a little nervous they were ready to enjoy every moment of their wedding.
Photo credits: @anielafotografia
Do you want to know more about TIPS for your wedding in Yucatan? We are YUCATANLOVE, Wedding Planners in Mérida, ask us.