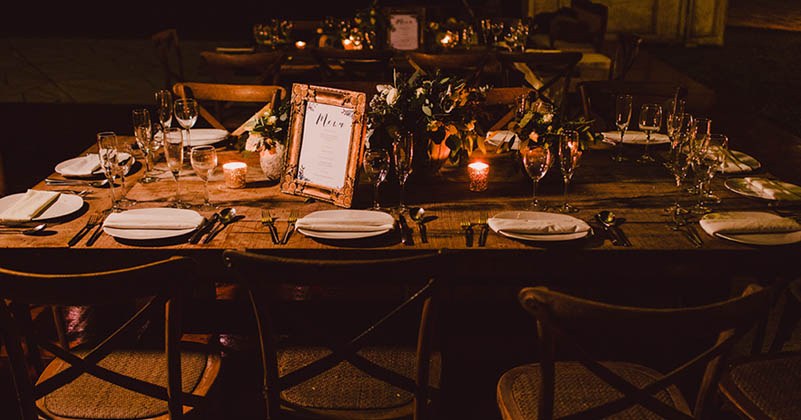 Details at Hacienda Selva Maya 👩‍❤‍💋‍👨 Chris & Cris
One of the most important steps during the organization of a wedding is the choice of style, elements, and details. Cris & Chris chose a boho/wood style to give their wedding a touch of freshness, naturalness, and elegance.
Freshness and romanticism in a boho wedding
The boho style is characterized by the incorporation of elements with an antique appearance, but combined with other styles such as wood, it makes use of natural materials such as flowers. For Cris & Chris's wedding, imperial tables and wooden chairs were used. The dishes were completely white and were complemented with crystal glasses.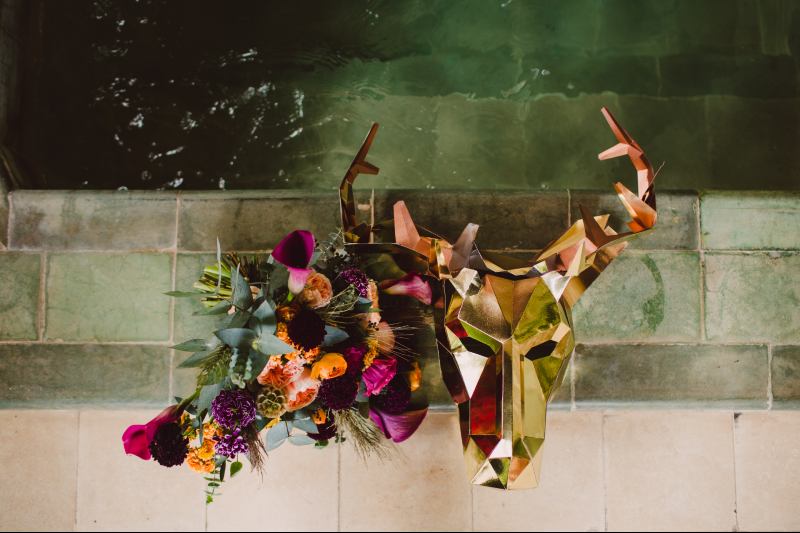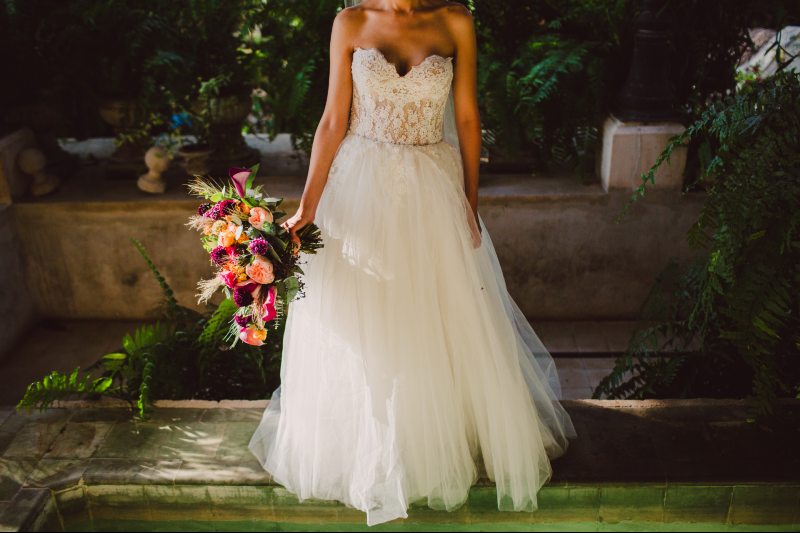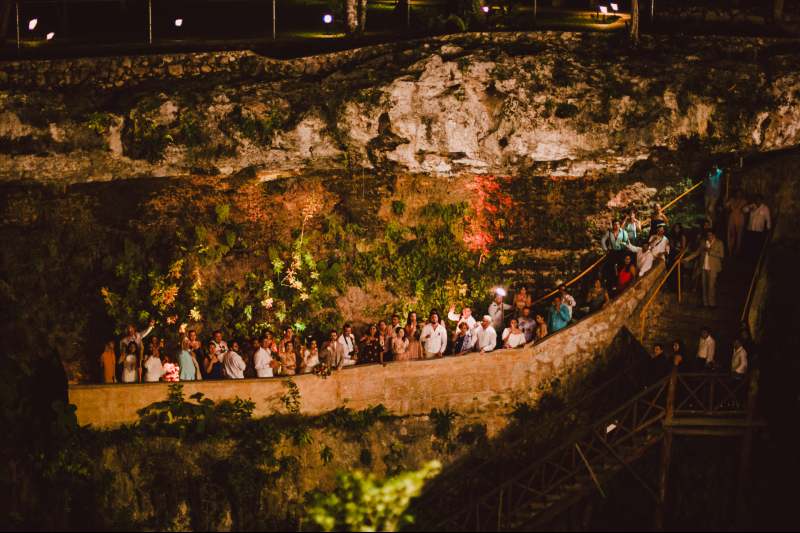 The menu was presented in the form of an antique copper-colored portrait, without a doubt a very original idea. The centerpieces were really spectacular, the delicate flowers, foliage, and candles on different levels made the evening very romantic.
The table of the newlyweds was wonderfully decorated, the glass table gave it a touch of elegance. It was complemented with candles, natural herbs, and roses.  The led lights were another important element, as they made thee lush trees of Hacienda Selva Maya stand out.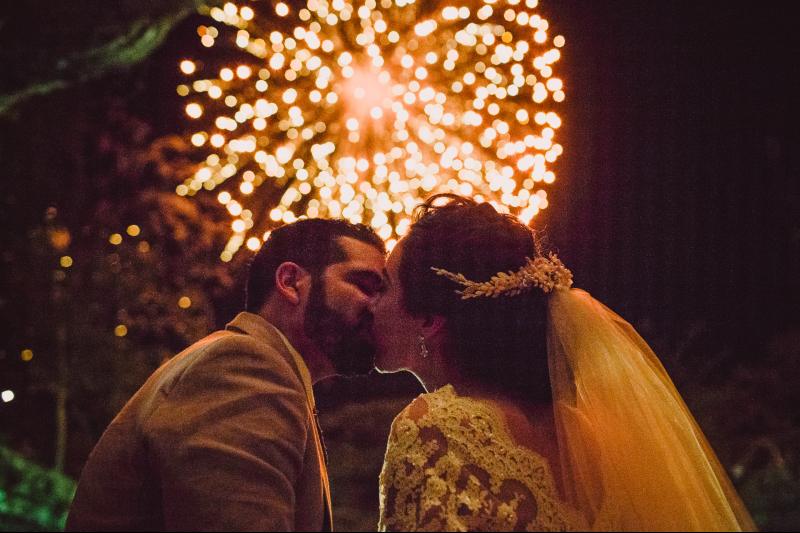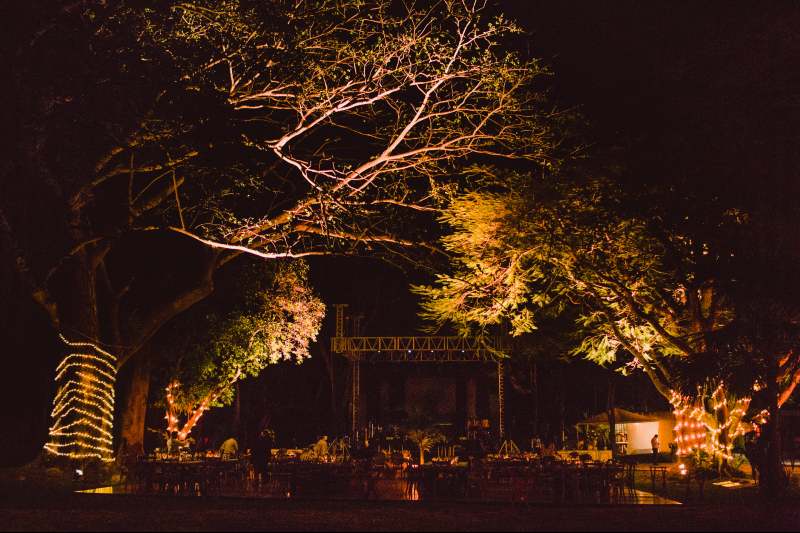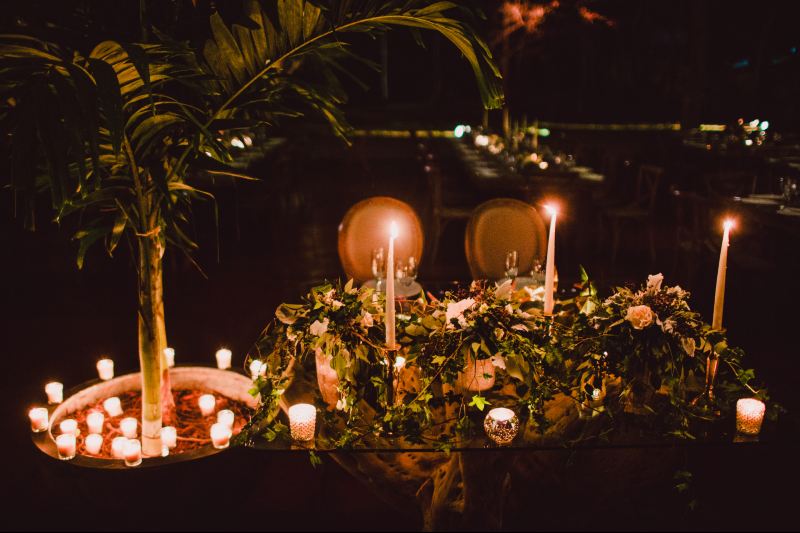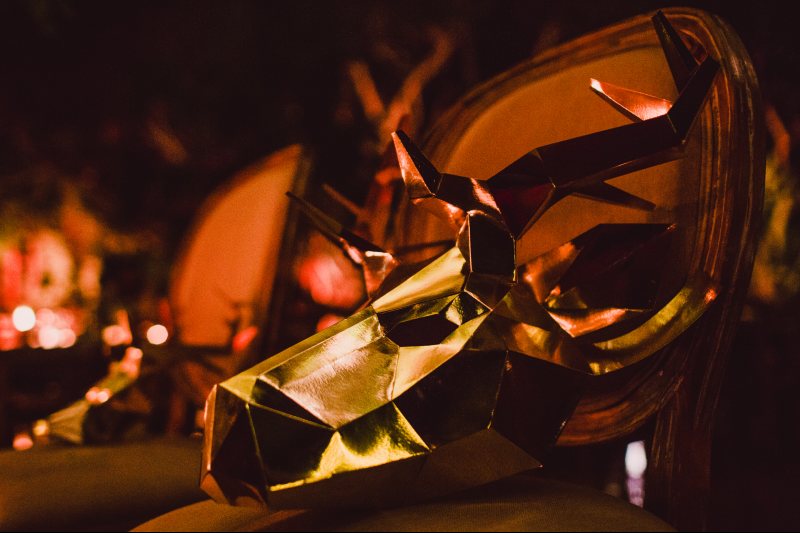 Elements for a memorable wedding
The candy table could not be missing, in the center was a delicious two-tier cake with natural rose decorations. At the sides, there were some wonderful floral arrangements of different levels to give dynamism to the table. And in the front, different desserts for the guests to delight their palate.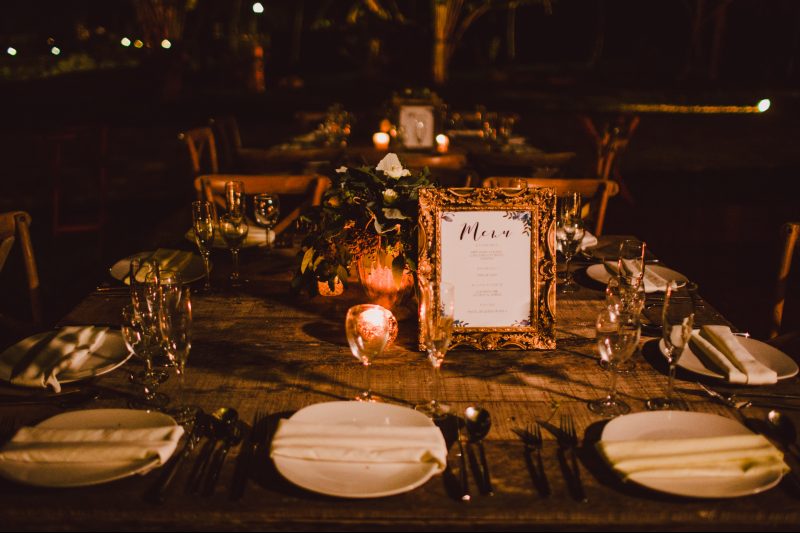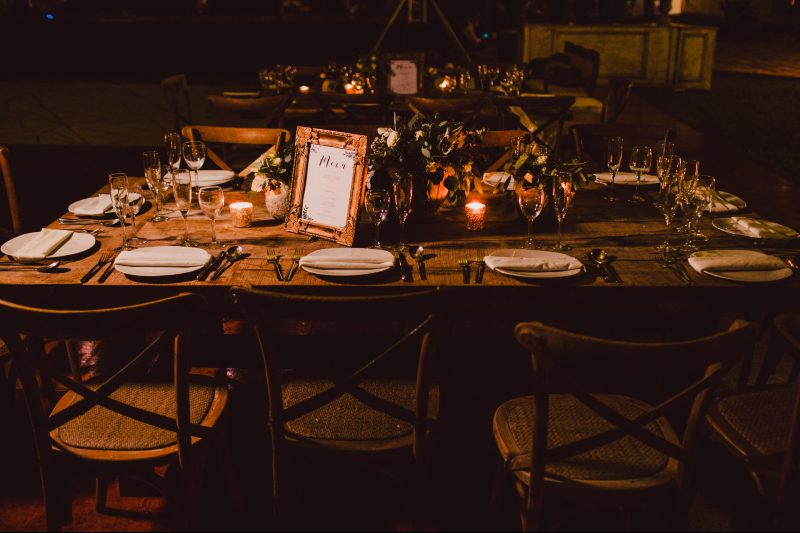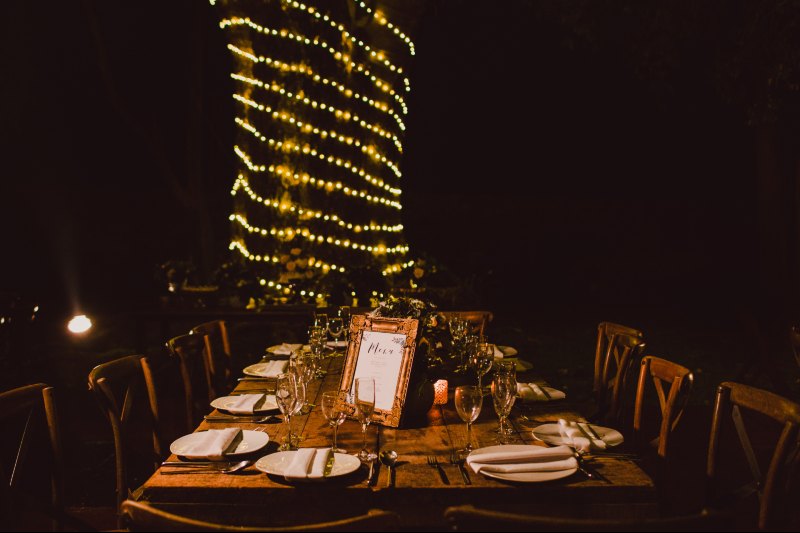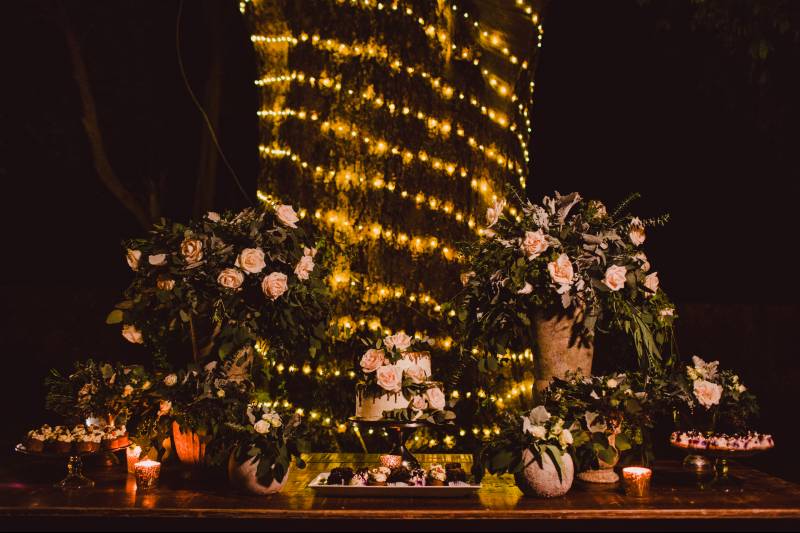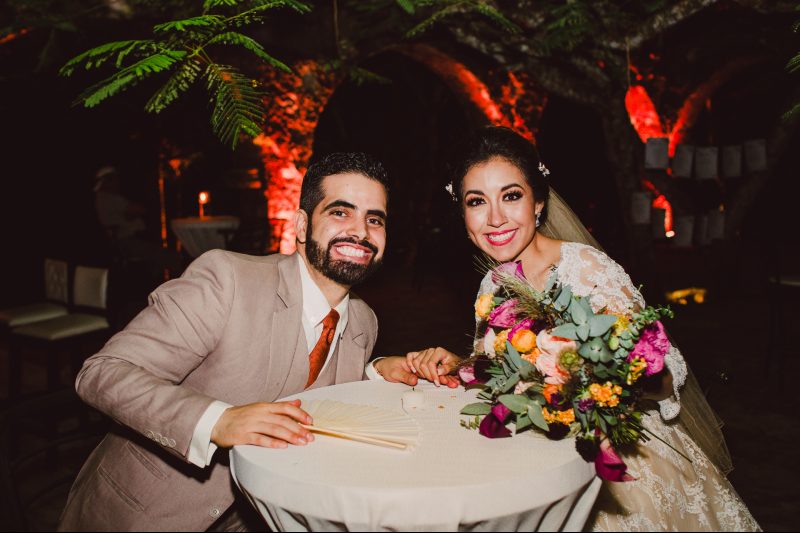 Another element that highlighted the party was the white dance floor with geometric lines. While Cris & Chris were dancing their first dance as a couple, the guests illuminated the night with flares.
To close the party, a live band entertained all the guests with pleasant songs. Chris & Cris enjoyed their wedding to the fullest and it was a great satisfaction for us to see them so happy on that special day.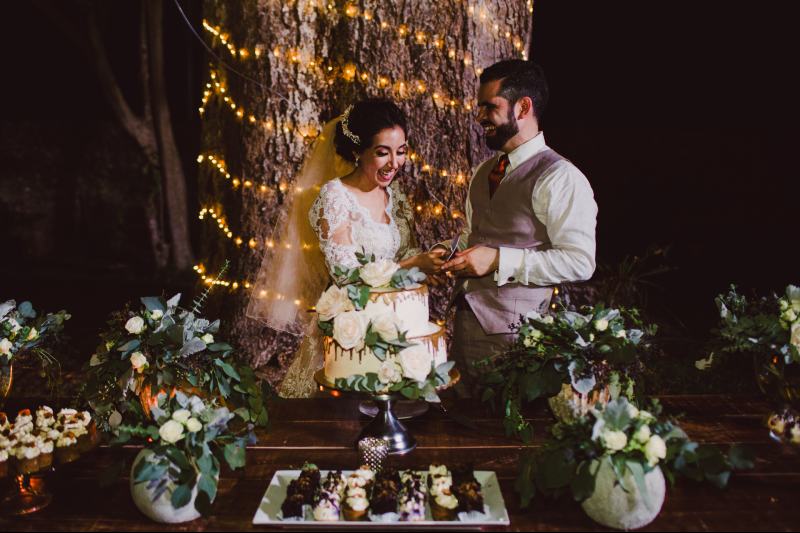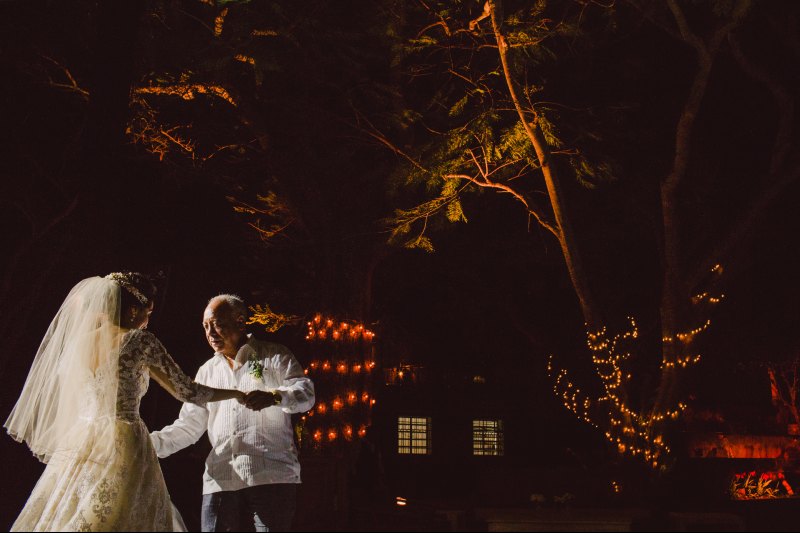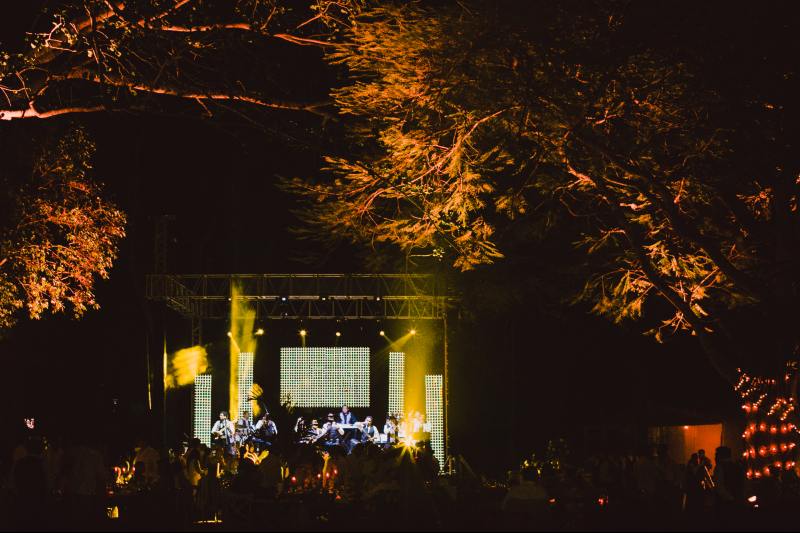 Photo credits: @anielafotografia
Do you want to know more about TIPS for your wedding in Yucatan? We are YUCATANLOVE, Wedding Planners in Mérida, ask us.