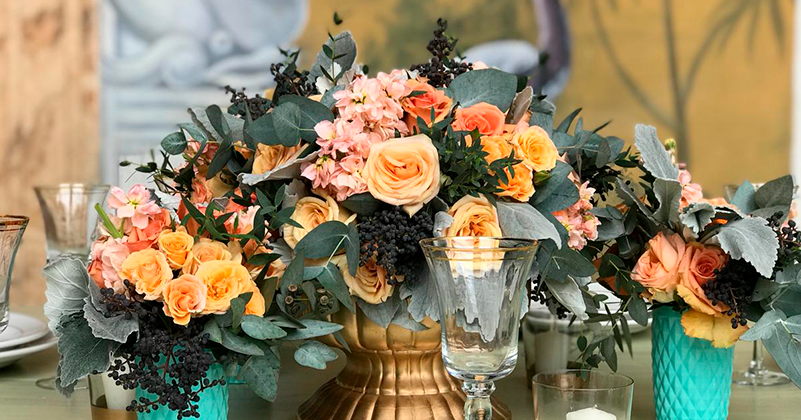 Details at Hacienda Tekik de Regil 🏵️ Monica & Jorge
Hacienda Tekik de Regil, located 30 minutes from the city of Merida, became the perfect setting for Monica and Jorge's love story. This couple chose this beautiful hacienda from the end of the 16th century for its architectural beauty. Upon arriving at Tekik de Regil for the first time, no one can hide their amazement at the monumental grandeur of the main house, whose facade measures 70 meters and has an elegant and wide staircase that leads to the terrace.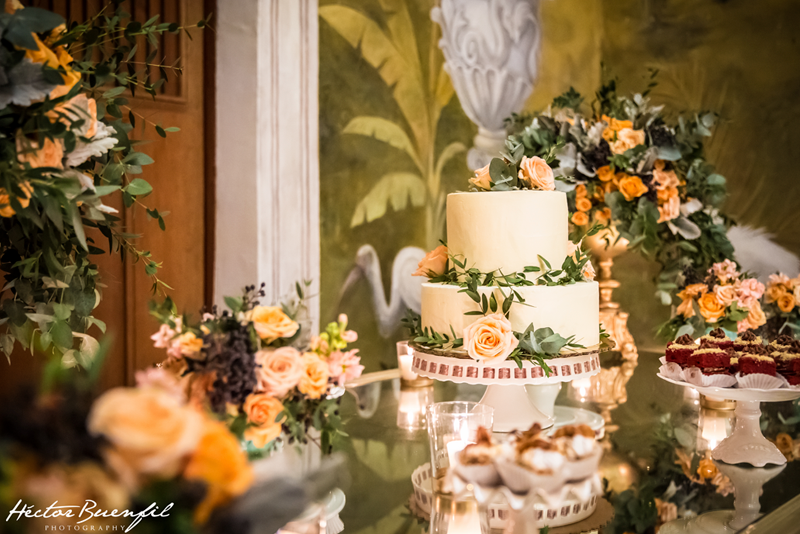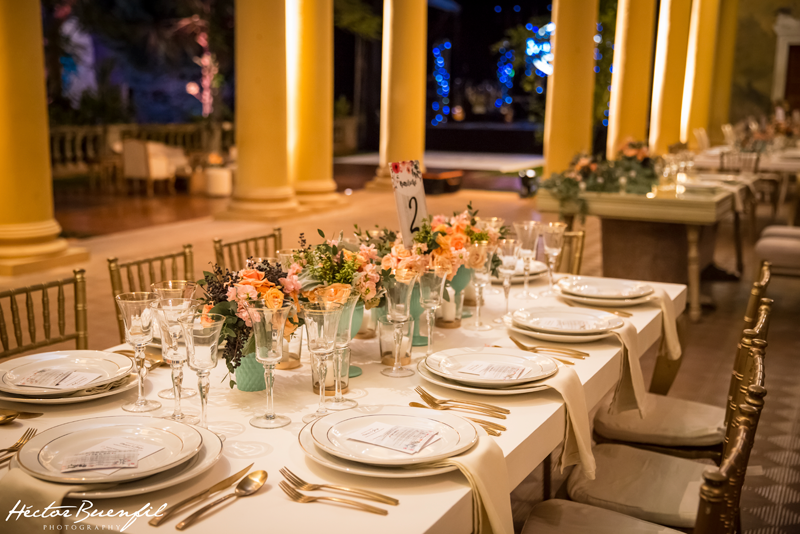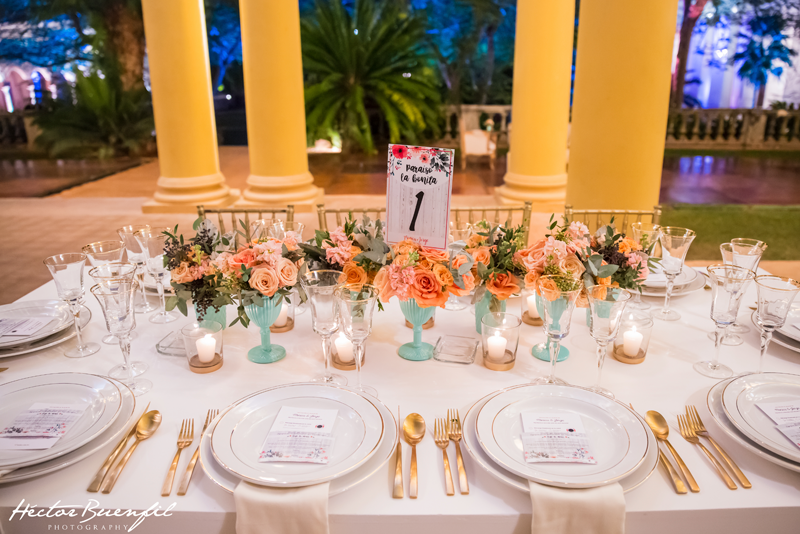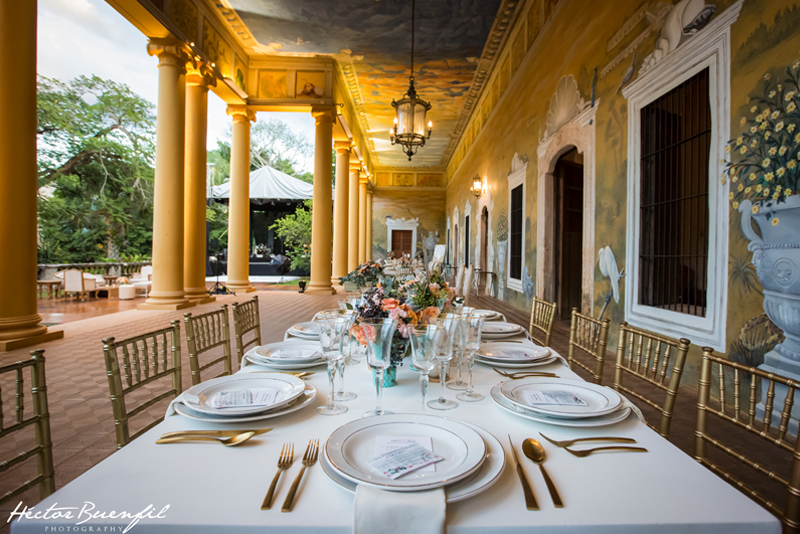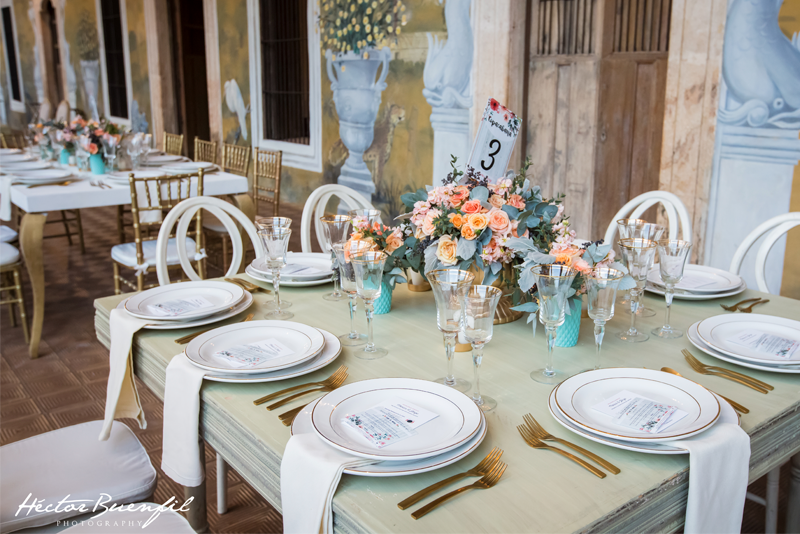 Details to celebrate the love 
At the end of the ceremony in the beautiful Greco-Roman style chapel, the guests moved on to another area of the hacienda, the powerhouse space at the hacienda was waiting for them for the welcome cocktail in beige tones and with a vintage essence that decorated the space with flowers in blue vases to give it that natural and fresh touch. 
During this moment, the guests and the couple were able to enjoy cocktails and canapés that circulated throughout the space to liven up the moment. At the end of the cocktail, all the guests were directed to the main house where yellow murals welcomed them. The almost 100 guests of the couple were guided to their place where they could breathe the freshness and joy that the ambiance gave.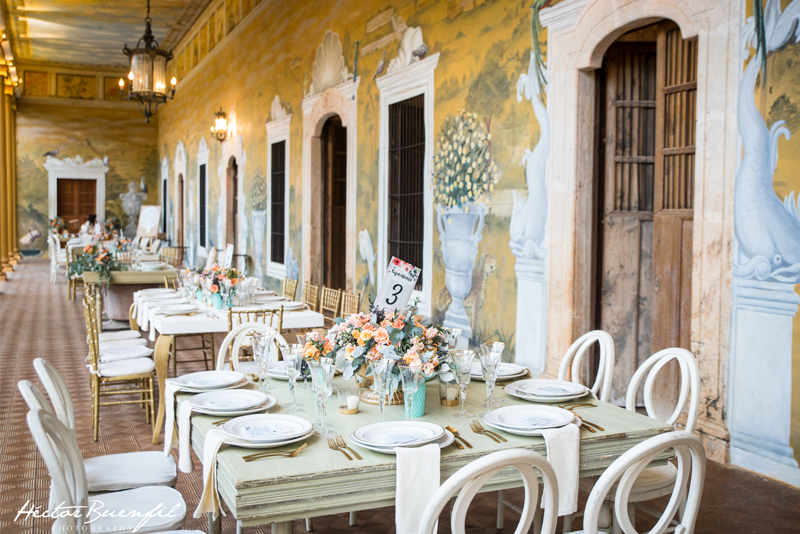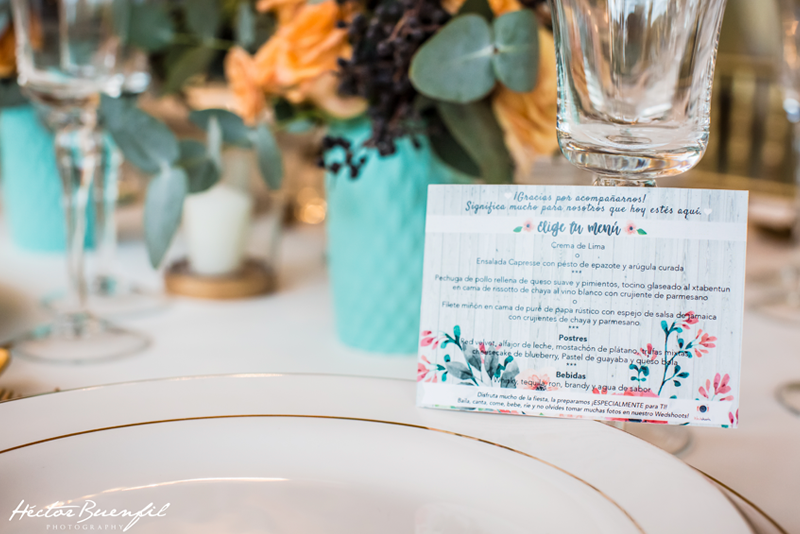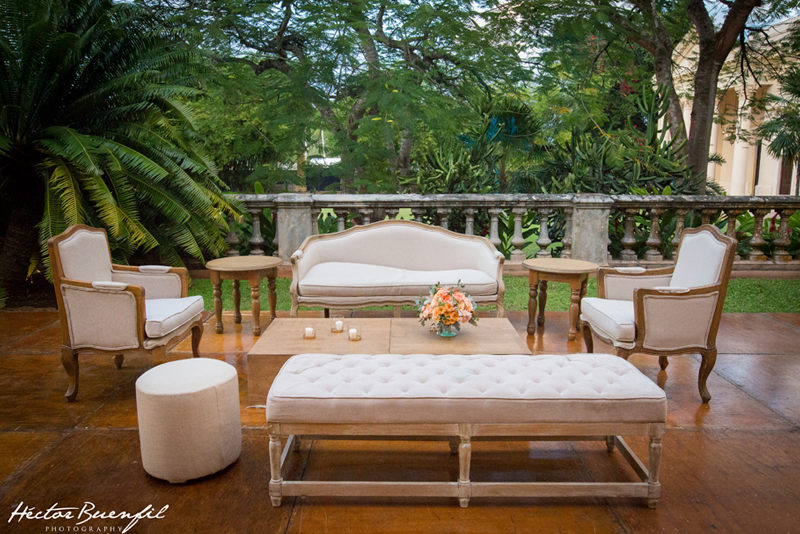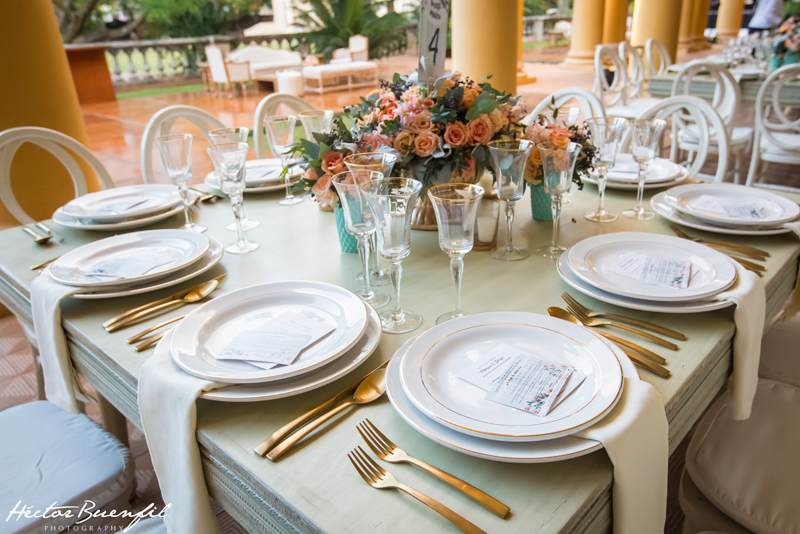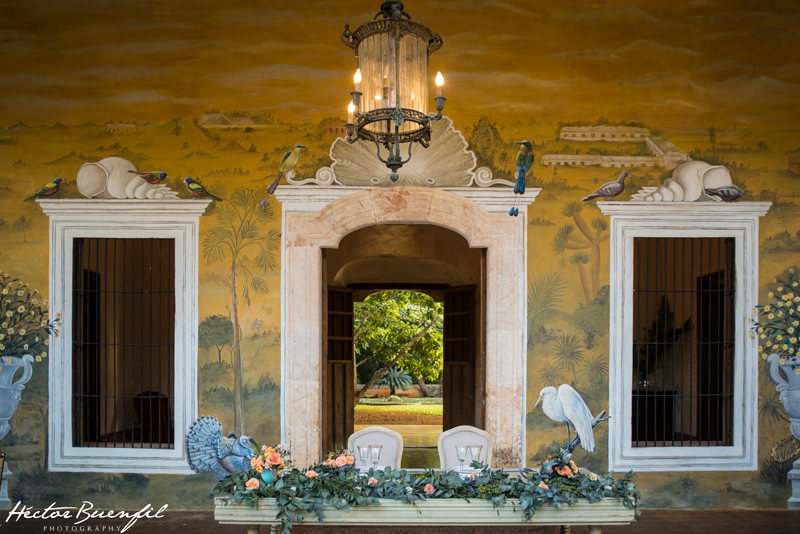 The furniture had vintage-style tables adorned with white and peach flowers that together with the lighting, formed a warm and harmonious space. 
To welcome and liven up the evening, a live band played soft jazz music while the guests enjoyed the 3-course dinner which was interrupted at the end by a surprise toast in honor of the couple, all attendees raised their glasses and wished the couple all the happiness in this new stage of their lives.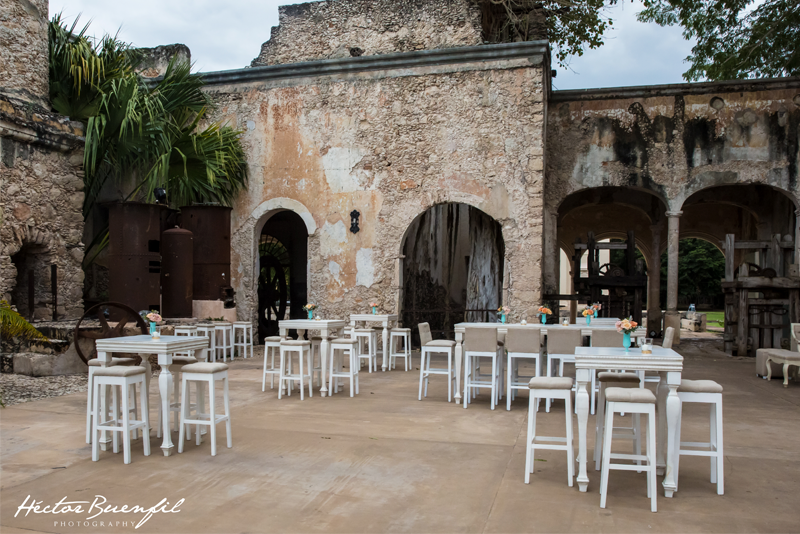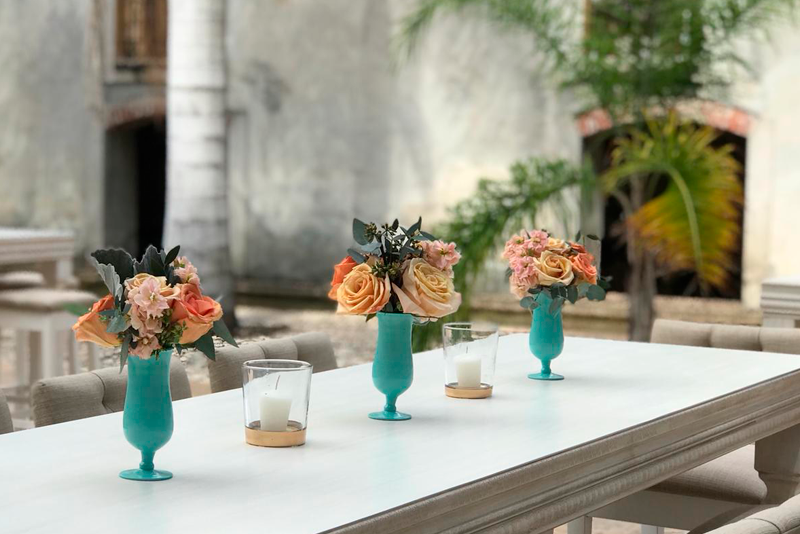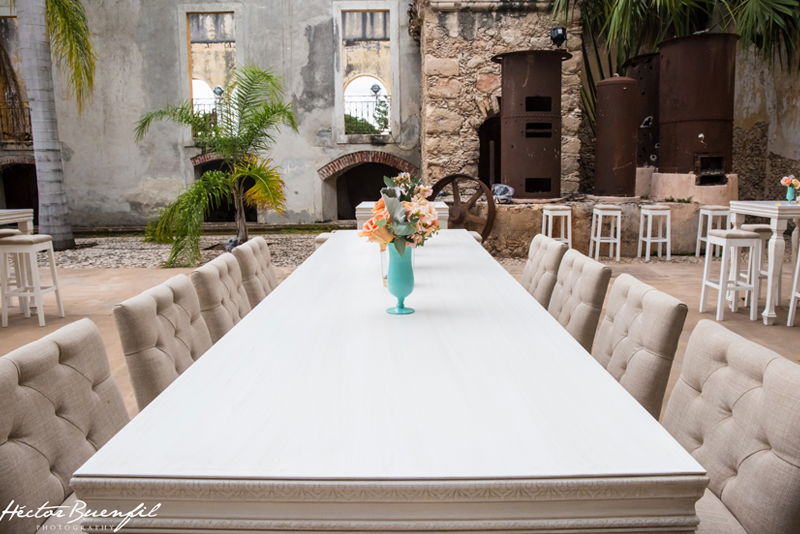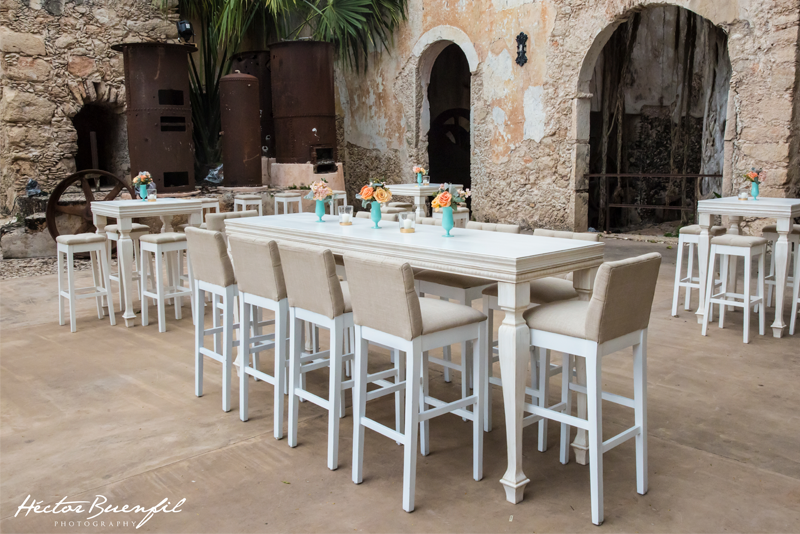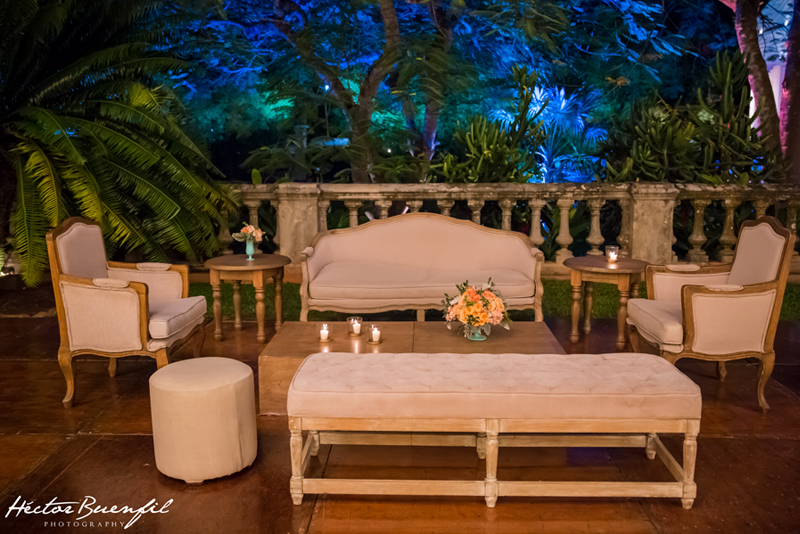 It was time for the cake and Monica and Jorge moved to the dance floor located in the front garden of the main house to then have a moment of intimacy and romance as they shared with their guests their first dance as husband and wife. In the end, the couple's parents approached and Monica danced with her father and Jorge with his mother, giving us one of the most emotional moments of the night. 
The dance floor was opened and the band started to play, they entertained the party until late at night and at all times you could see the couple and the guests enjoying the celebration in honor of Monica and Jorge's love.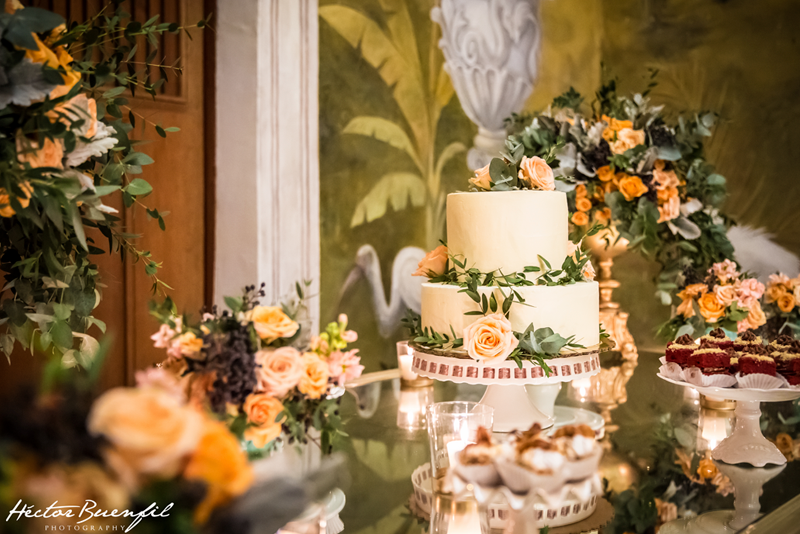 Do you want to know more about TIPS for your wedding in Yucatan?

We are YUCATANLOVE, Wedding Planners in Mérida

, ask us.
Photo credits: @hectorbuenfilphotography