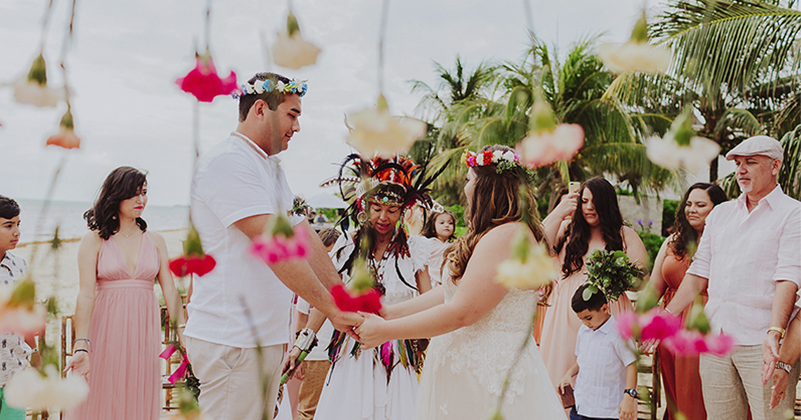 Ceremony at Villa Grace, Cozumel 🐢 Érica & Álvaro
Erica and Alvaro traveled from the west coast of the United States to enjoy their wedding in Villa Grace, in the paradise of Cozumel. The couple decided to rent a house on the beach where they and their closest family members could stay. The other guests, on the other hand, enjoyed some time at a hotel near the beach house.
Mayan Ceremony at the seaside
On the shore of the beach was the altar for the Mayan ceremony and the priestess ready to purify the space where Erica & Alvaro would be joined in marriage.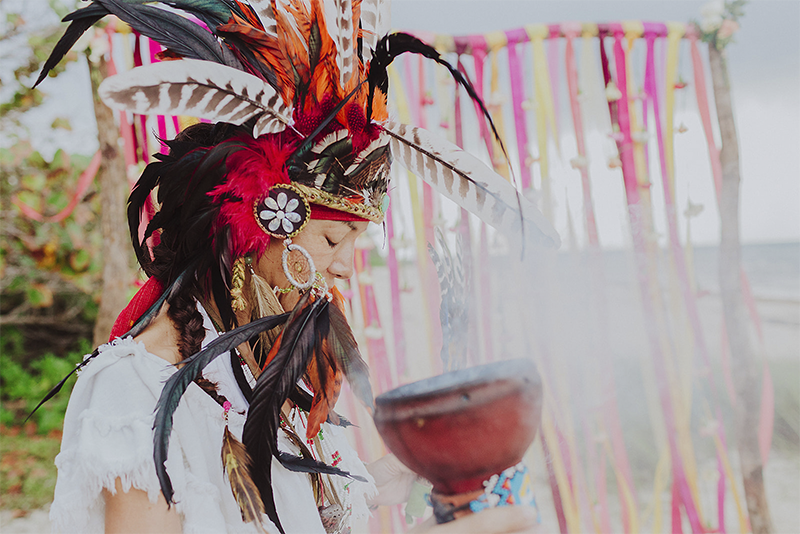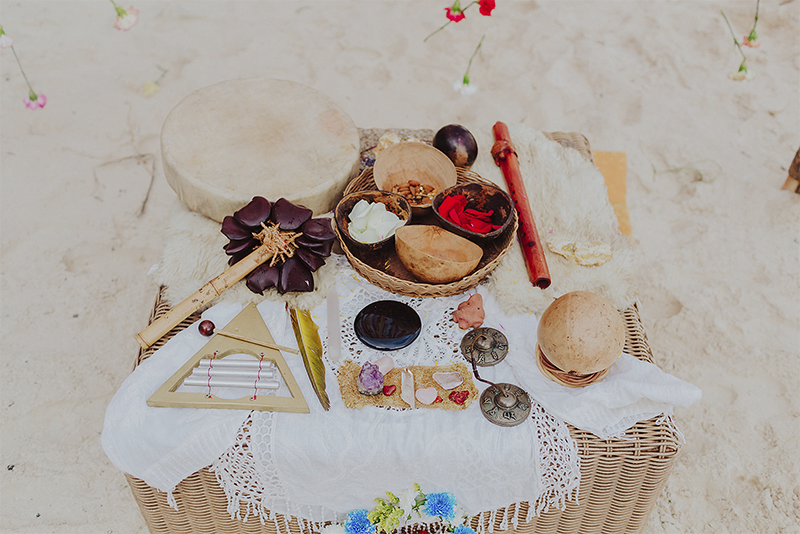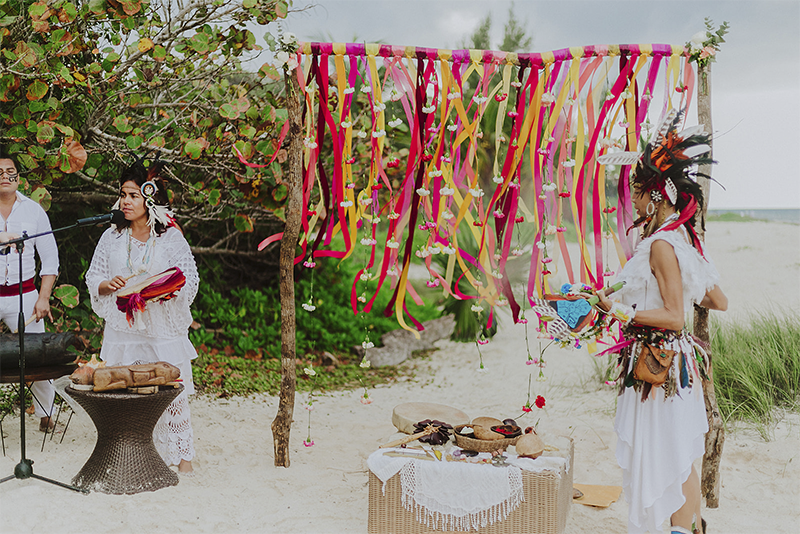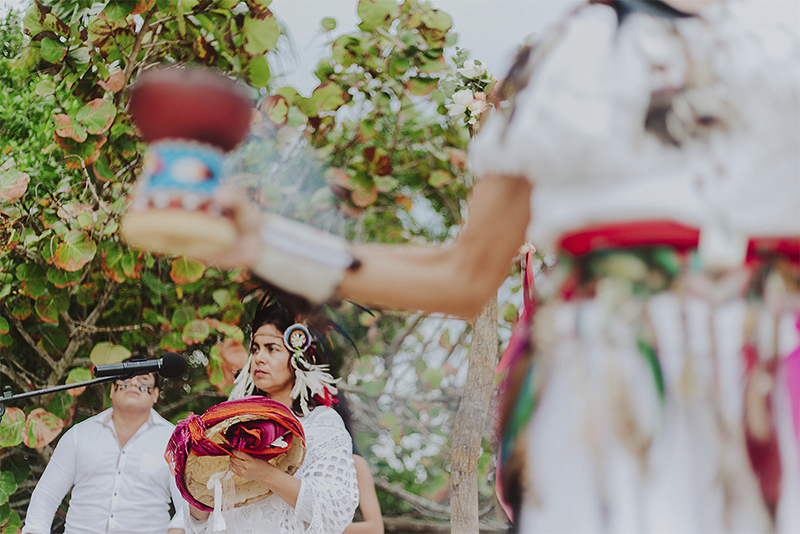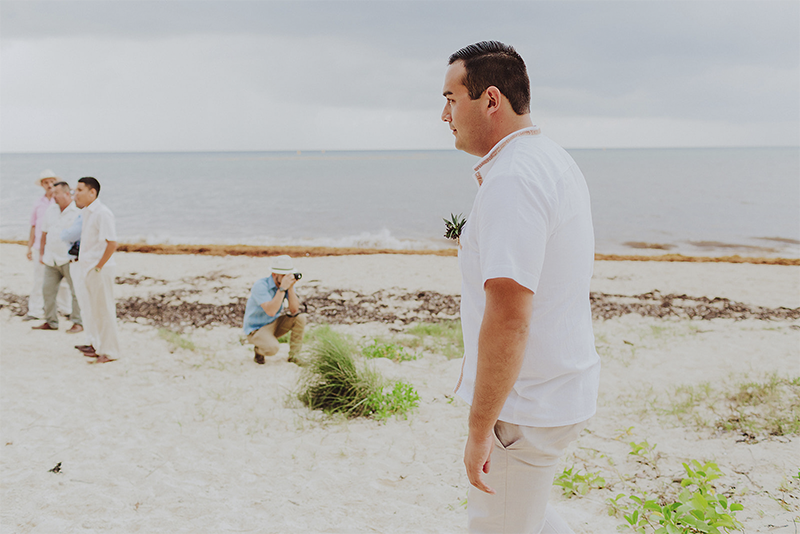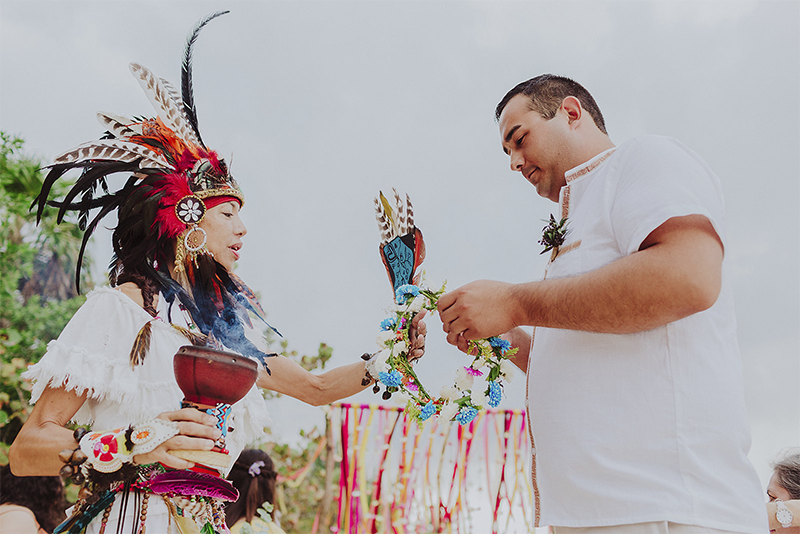 The drums were beating and the Mayan ceremony was about to begin. Alvaro entered the hall to wait for Erica at the altar. Behind him, the bridesmaids who were Erica's sisters, nieces, and friends, as well as Erica's mother and Alvaro's father, entered. 
Hand in hand, Erica and her father walked to the beach to meet Alvaro and the guests who accompanied them from the north of the country and the United States to live this moment with them.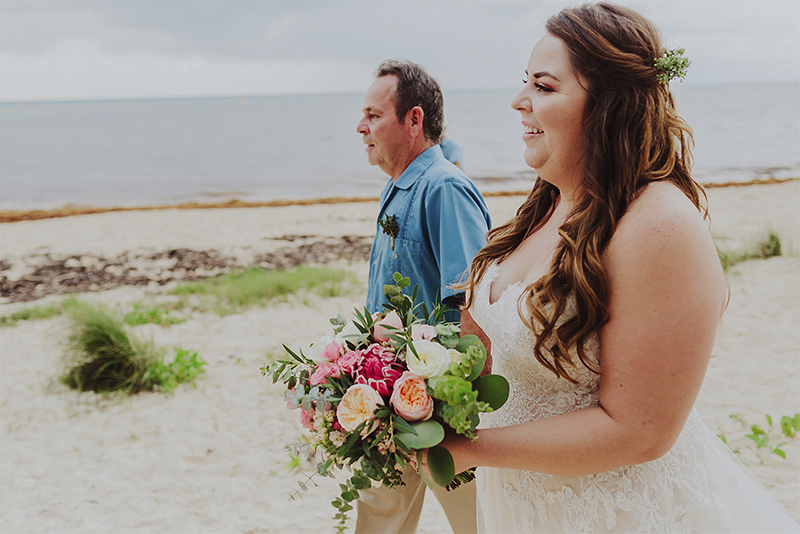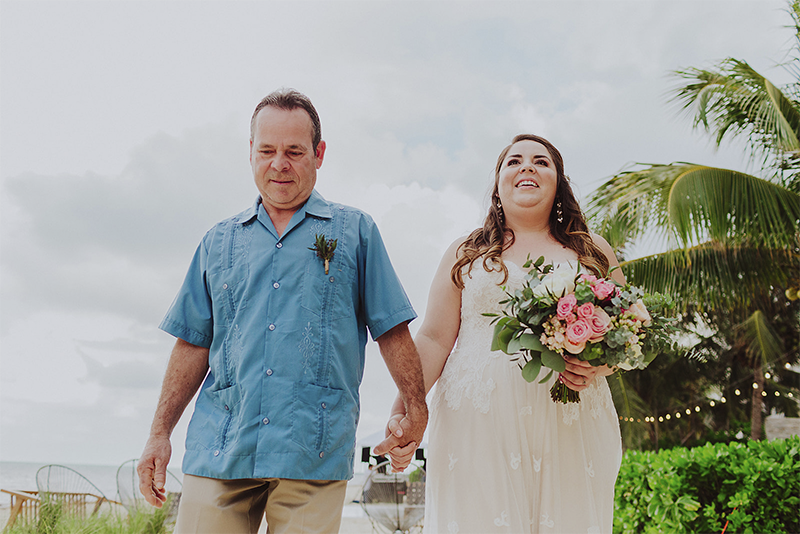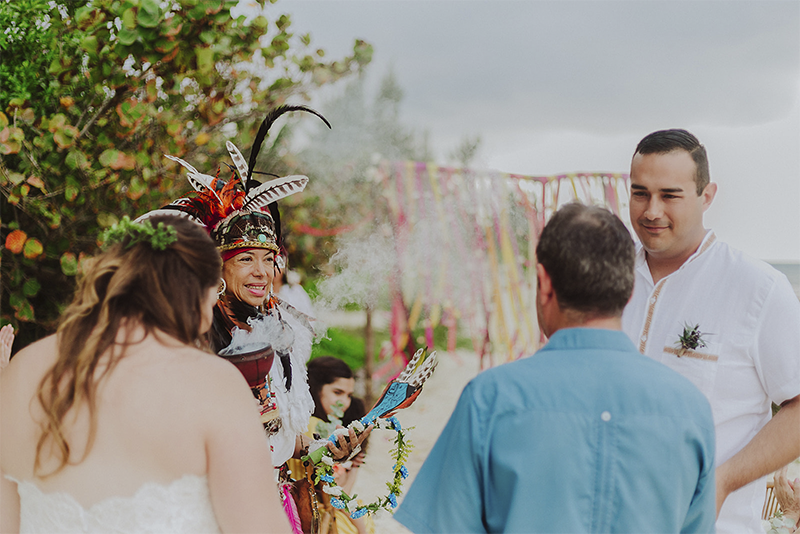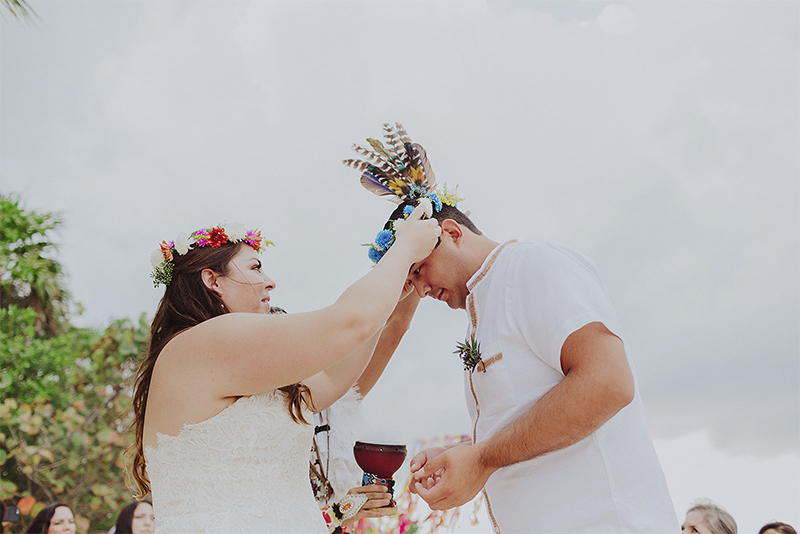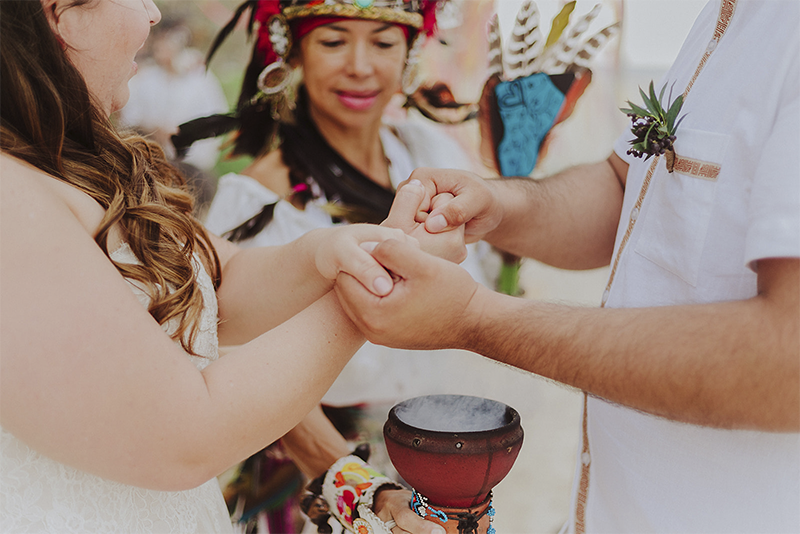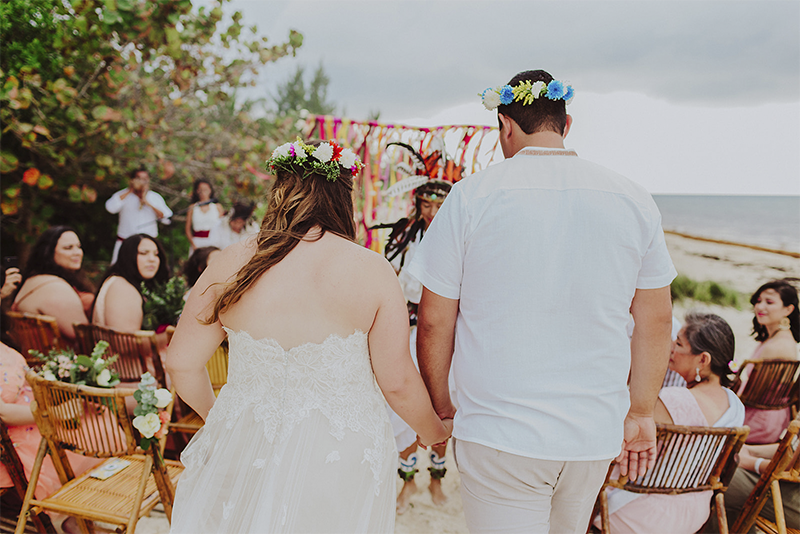 The Mayan priestess started the symbolic ceremony by involving all the guests with the music of drums and the sound of the conch shells that created an atmosphere with unparalleled energy. 
At the end of the balché, the priestess mentioned that the Mayan gods had blessed the union, and with a kiss between the couple, the new relationship of husband and wife was finally sealed.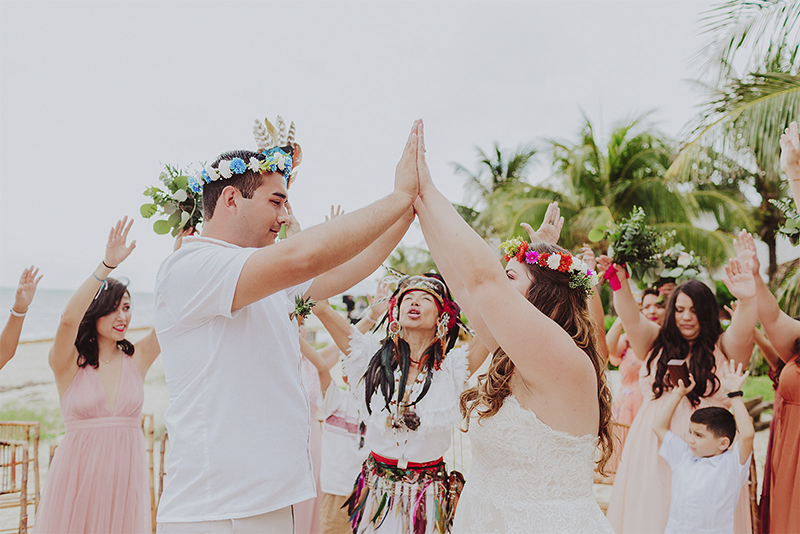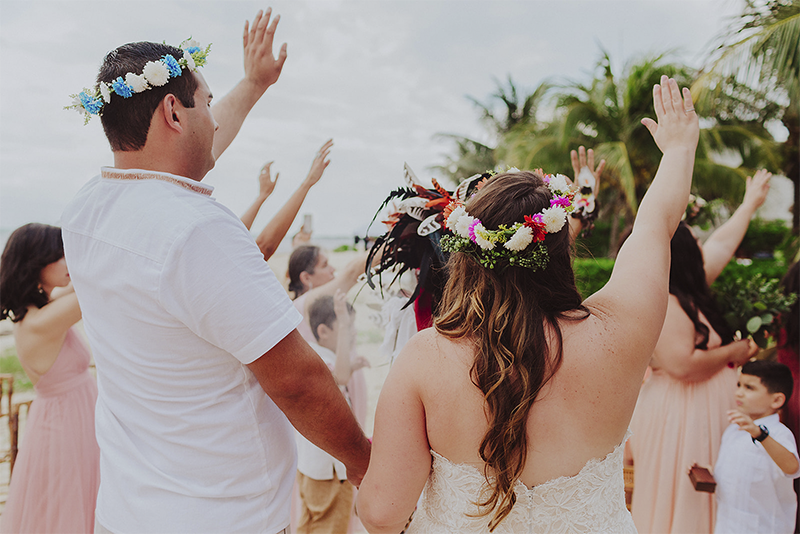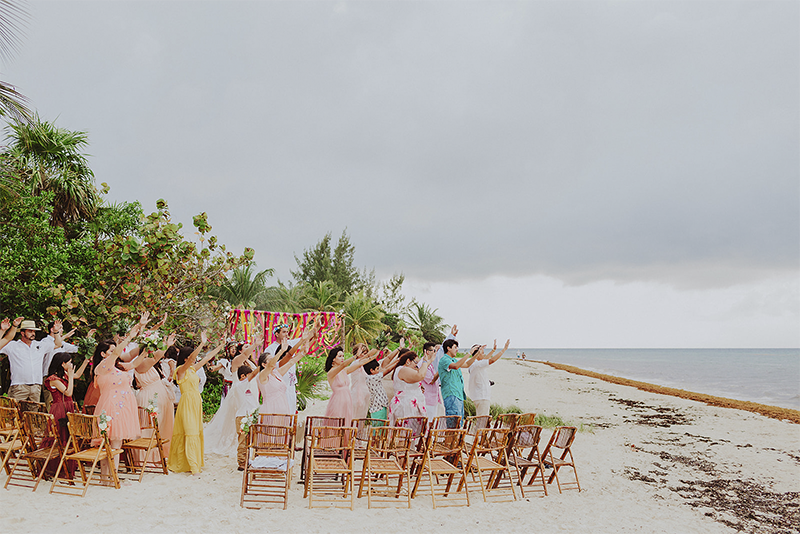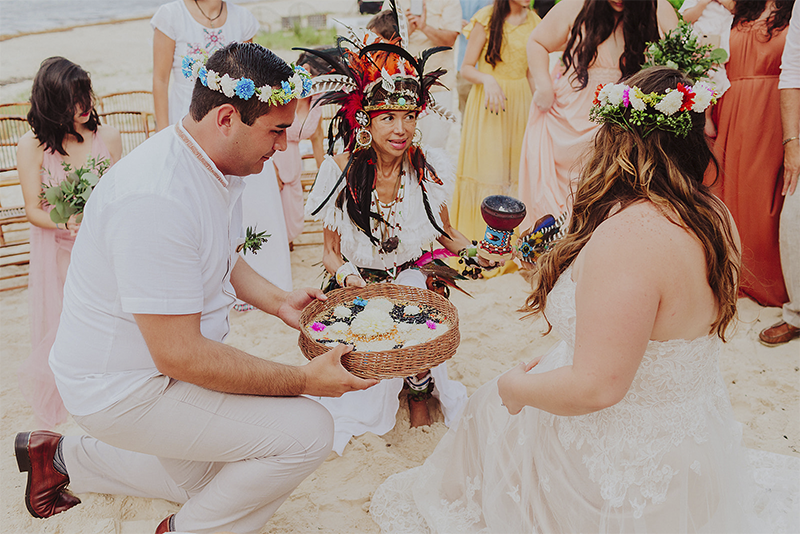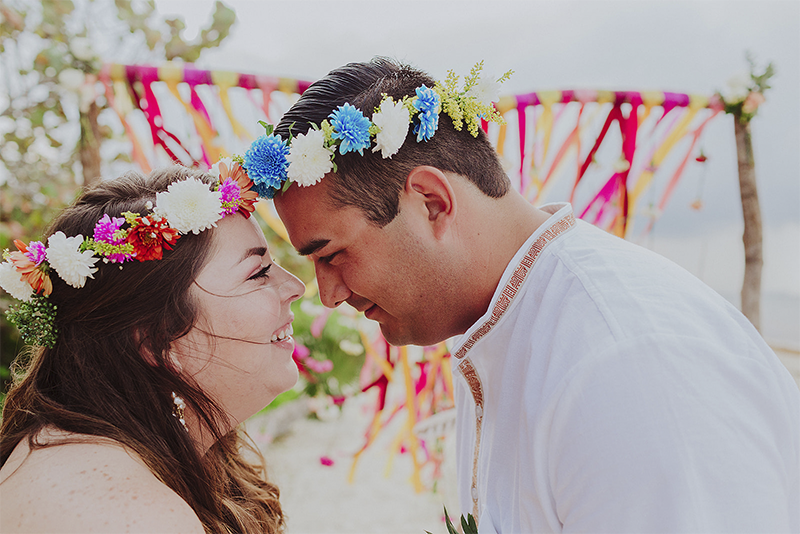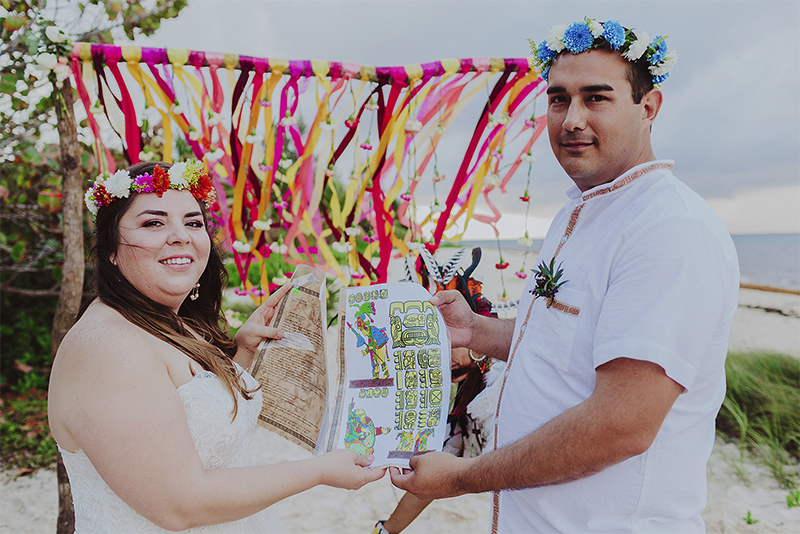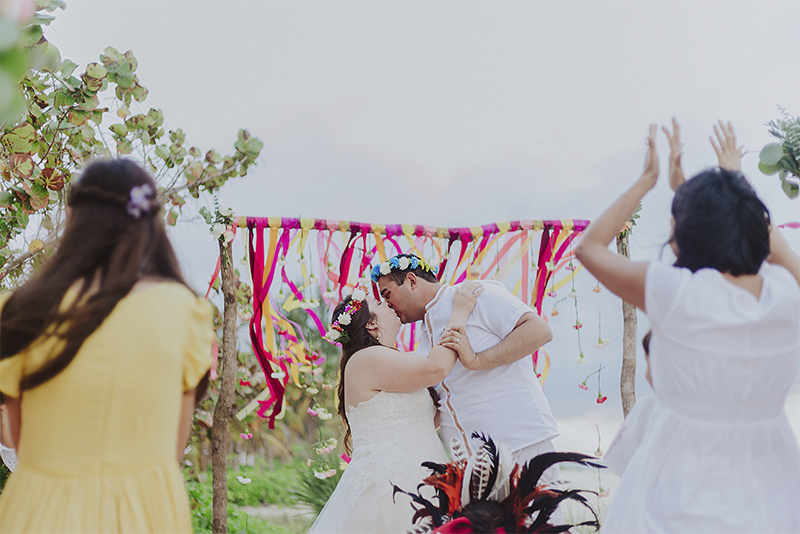 Do you want to know more about TIPS for your wedding in Yucatan? We are YUCATANLOVE, Wedding Planners in Mérida, ask us.

Photo credits: @guscortesfoto