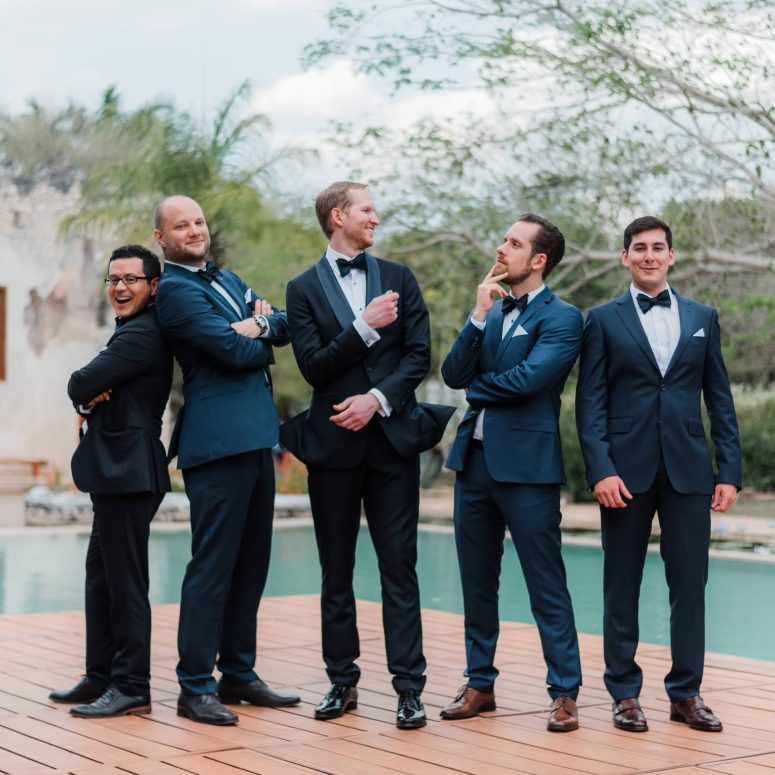 Fashion ideas for groomsman
Accompany the groom in that special moment and learn how to put together your outfit depending on the type of wedding you are attending. Make the wedding an enjoyable moment by learning about the rules of etiquette and have fun with fashion.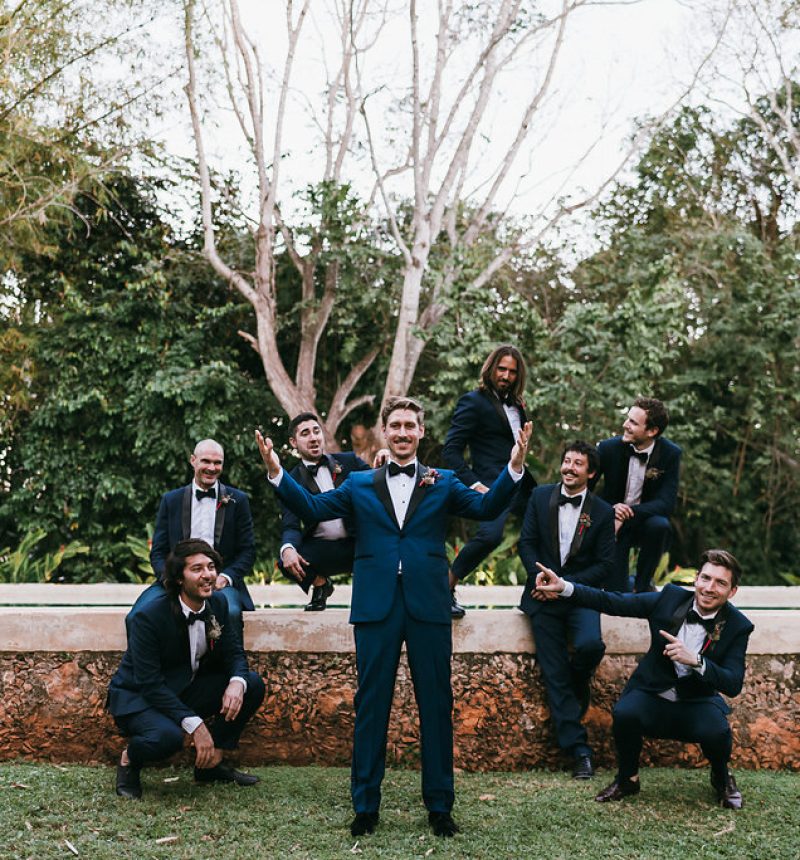 Wedding Fashion trends for groomsmen
The groom's allies also deserve to have a guide that makes them stand out from the rest of the guests. Learn tips for how to wear groomsman suits, and give your outfit an extra touch by following the dress code and make the wedding in Merida a special and fashionable occasion.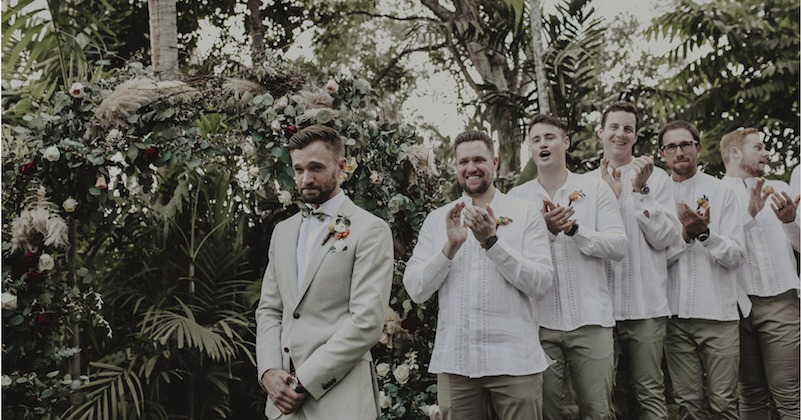 Destination wedding suits: the yucatecan guayabera 👕
Over the years, the guayabera has become the representative piece of Yucatecan clothing and nowadays it enjoys worldwide fame. Many guests, brides, and grooms have adopted it as the perfect option for dressing at a destination wedding in Yucatan. Here we will tell you everything you need to know about this wonderful piece.
Where to buy guayaberas yucatecas in Merida? 🤔👕
Guayaberas yucatecas can be found in countless establishments and specialized shops in Yucatan, offering a wide variety for all tastes and needs. The common characteristic of each one of them is the excellent quality in manufacturing, the impeccable presentation and the wide range of prices, for every occasion.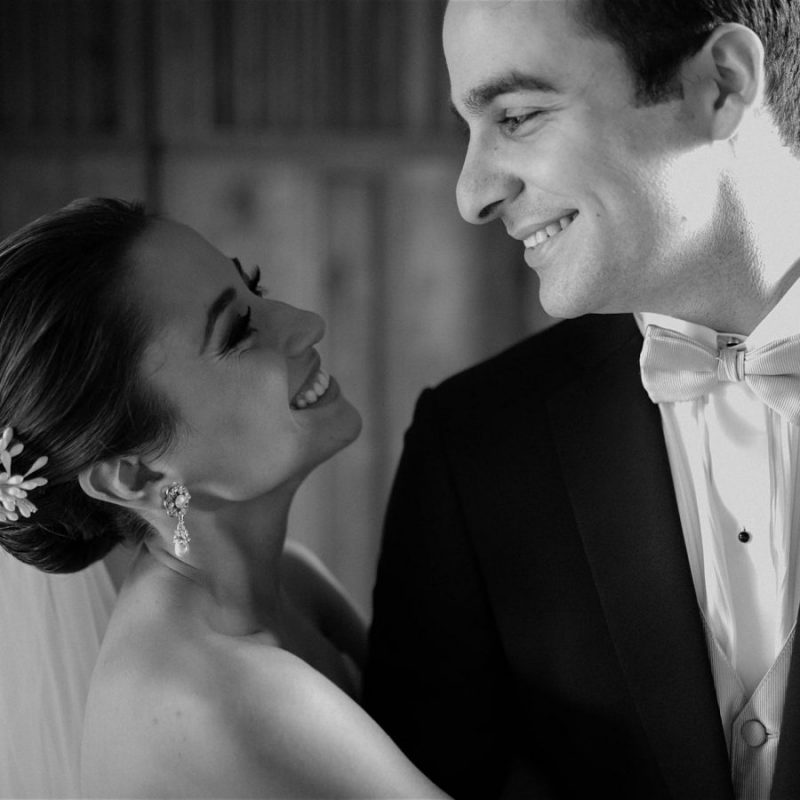 We love you to visit us, find out how we can help you organize your wedding, and discover more about our work.
If you have any idea or doubt, tell us about it! And let's start planning together YOUR WEDDING in Merida.