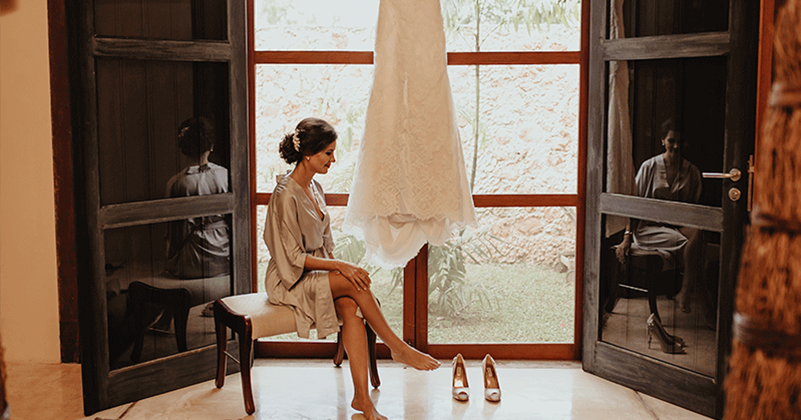 Getting ready at Hacienda Sac Chich ✨ Nancy & Néstor
This couple from Monterrey chose to have a destination wedding in the Yucatan. After seeing and getting to know several locations, they fell in love with Hacienda Sac Chich thanks to its contrast between the classic and modern.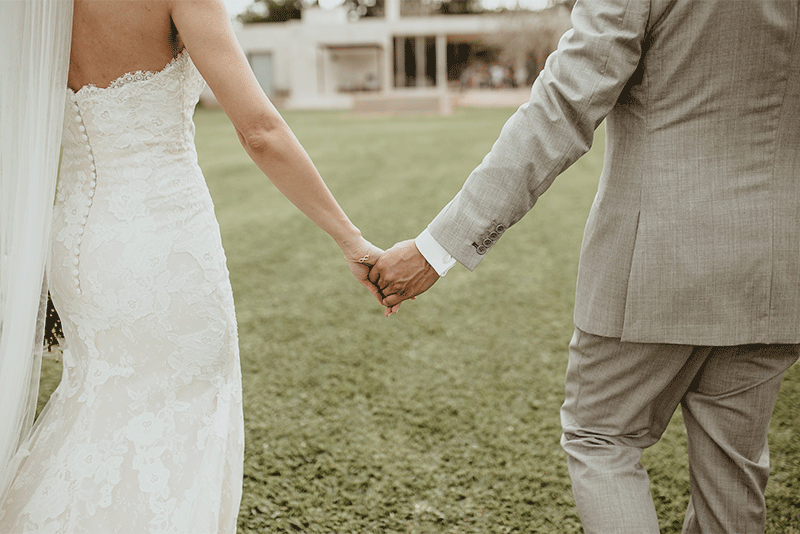 A true beauty
The couple decided on something intimate for the Getting Ready and spent a quiet and relaxed morning with themselves. Nancy was at "Casa Vieja" only with the company of a stylist and a makeup artist who helped her highlight her beauty. Nestor, on the other hand, spent his time at casa sisal, contemplating the day ahead of him.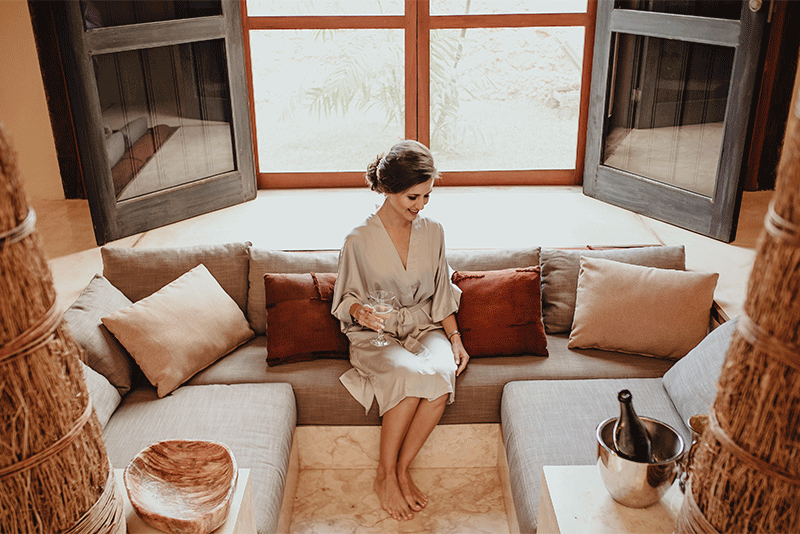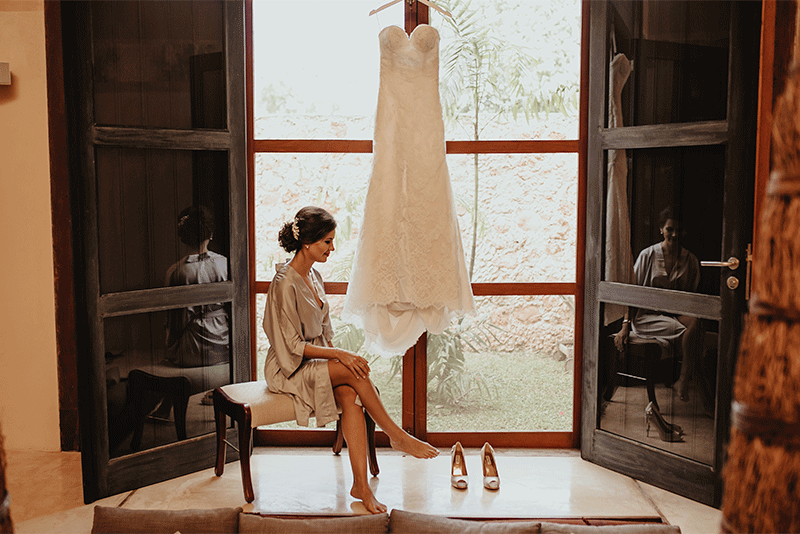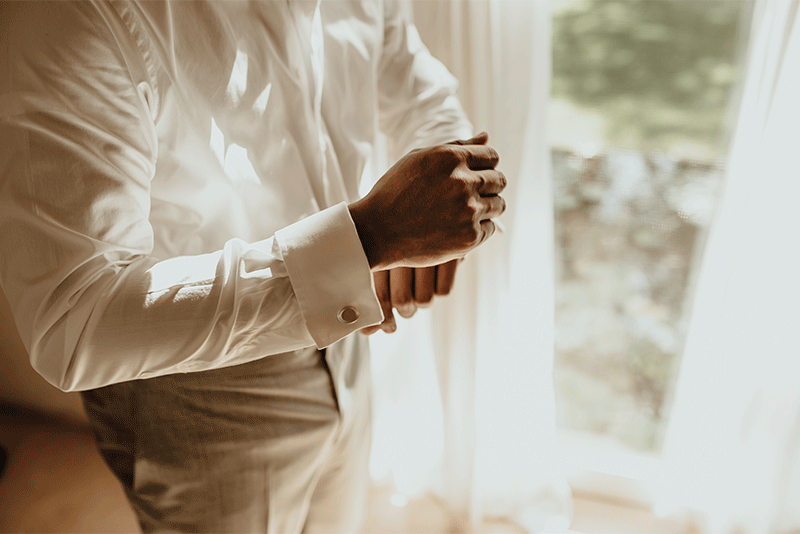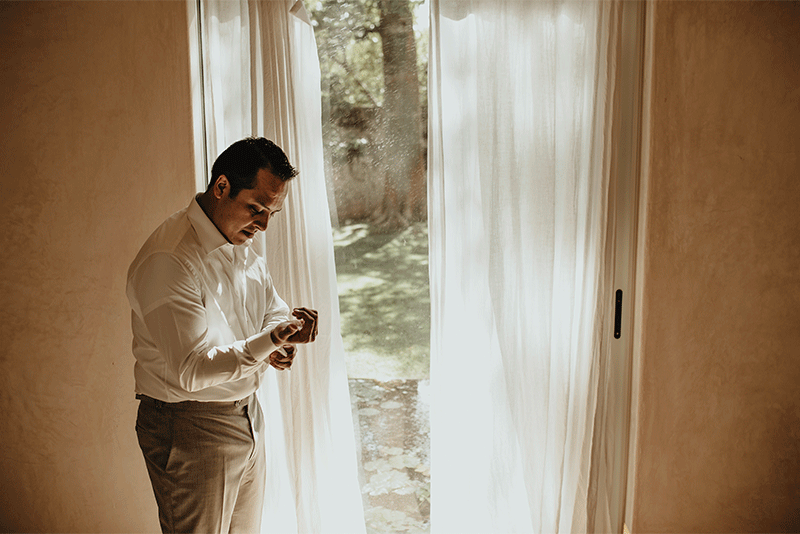 When Nancy was ready, she put on her wedding dress with the help of her sister and mom, a stunning white lace mermaid gown with a sweetheart neckline and a slit-up leg. Nestor wore a sand-colored suit with a white shirt and blue tie.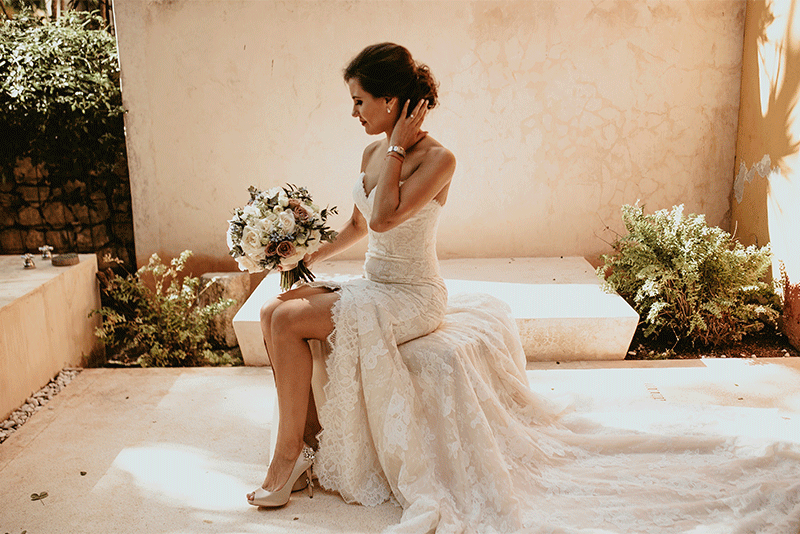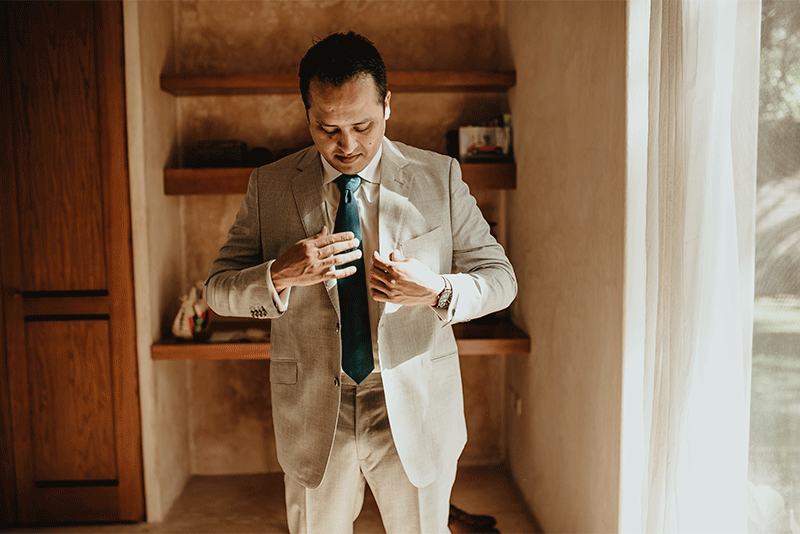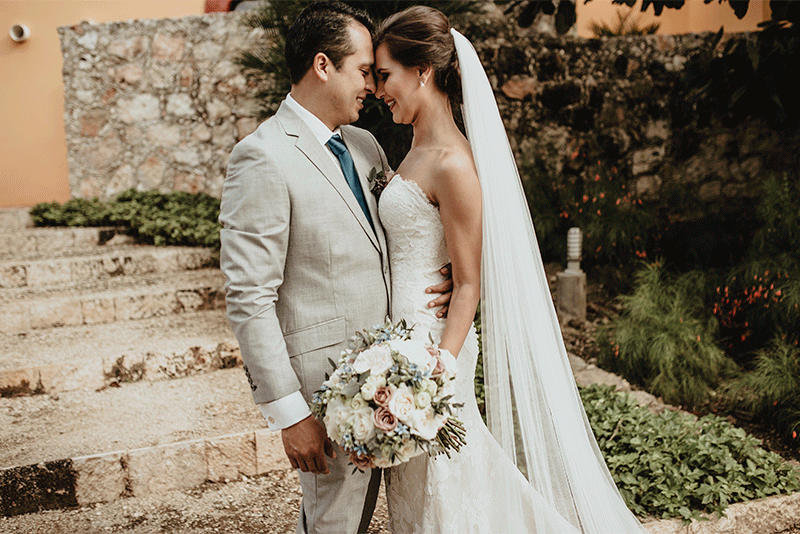 I can't take my eyes out of you
When they were both ready, the couple decided to have a photo session before the ceremony started at the hacienda's gardens. When Nestor saw Nancy he couldn't stop smiling or take his eyes off her as he was stunned by the spectacular look she had.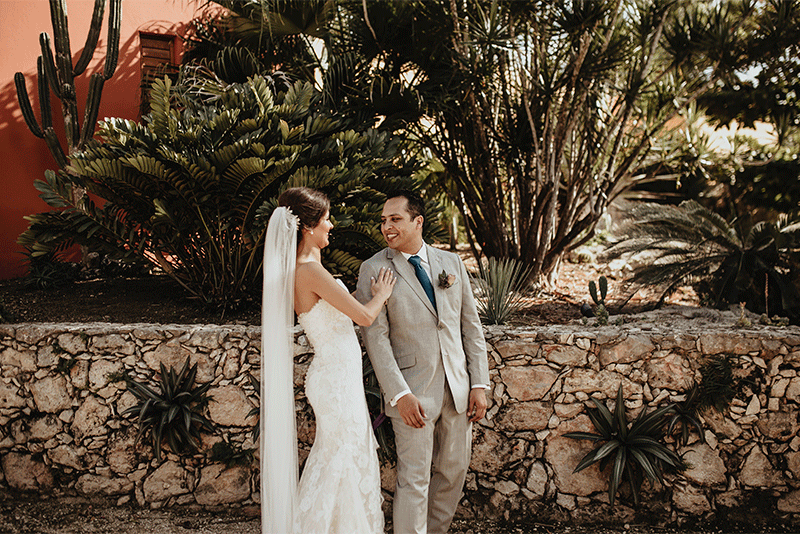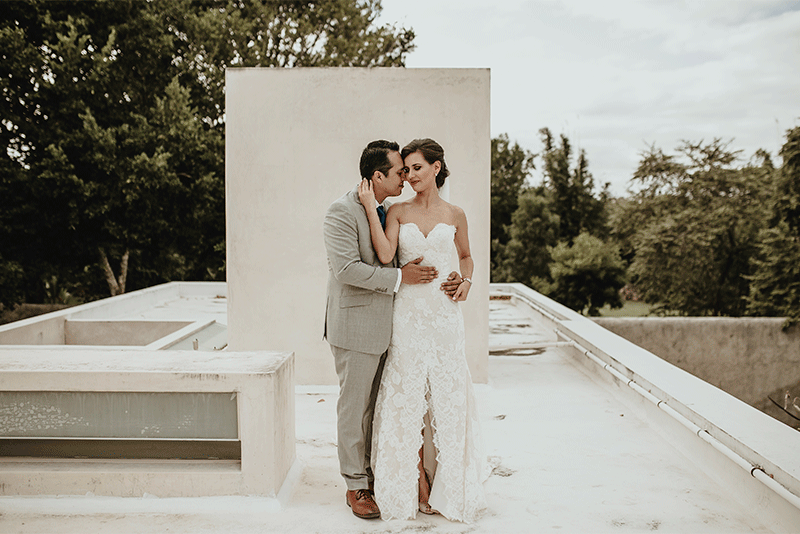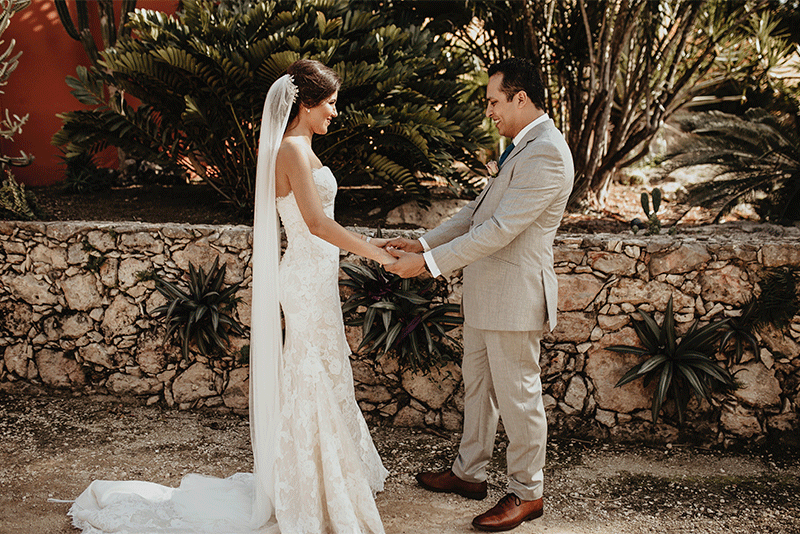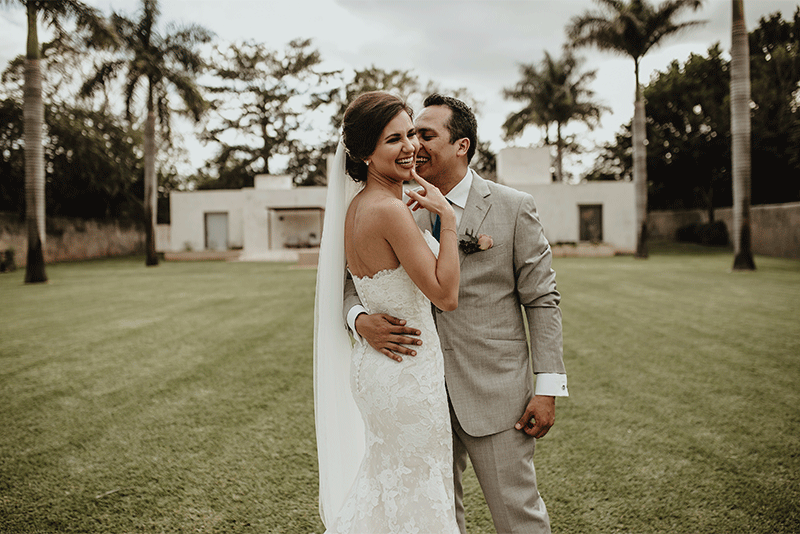 Nancy and Nestor enjoyed their moment by taking pictures together and sharing the happiness they both felt as their wedding day began. 
Do you want to know more about TIPS for your wedding in Yucatan?

We are YUCATANLOVE, Wedding Planners in Mérida

, ask us.
Photo credits: @fabriziosimoneen