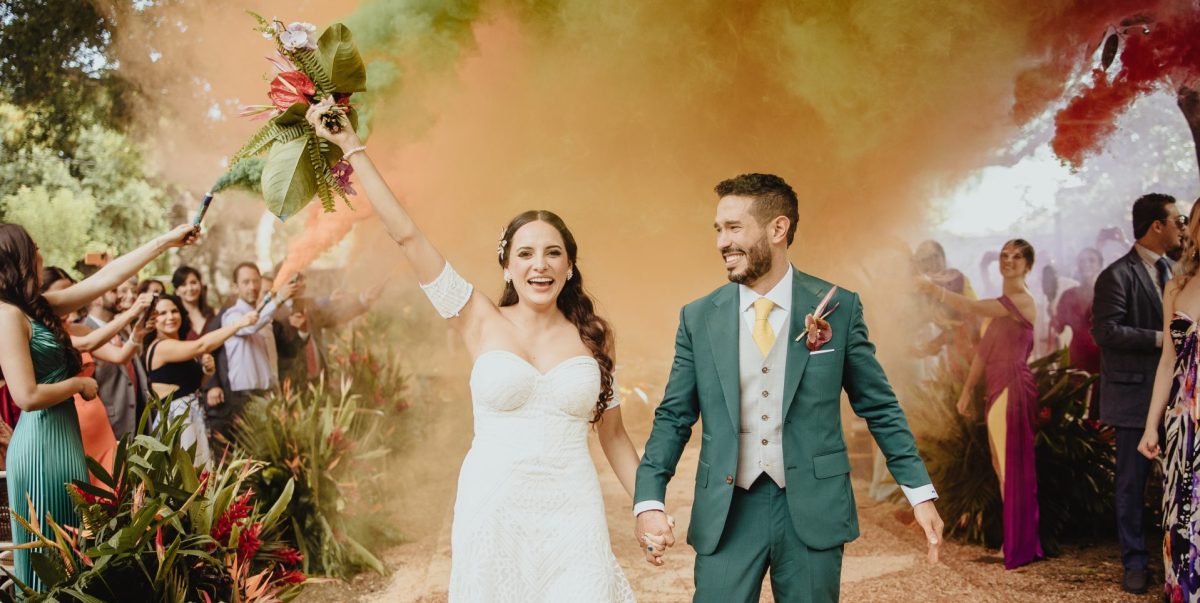 Fun Wedding at Hacienda Itzincab Cámara: Melissa & Diego ✨
Experience Joyful Moments: Melissa & Diego's Fun Wedding at Itzincab de Camara. Explore creative reception ideas, unique wedding photos, and more for an unforgettable celebration. Start planning your own fun wedding in Mexico today!
Melissa & Diego are a beautiful couple who traveled to Yucatán to unite their lives and celebrate their fun wedding at Hacienda Itzincab, a historic venue with charming details.

Fun wedding: Enjoying a quiet time
In the beautiful rooms of the Hacienda Itzincab de Cámara, Melissa enjoyed a special moment in the company of her bridesmaids, while they toasted with champagne, and then they helped her get ready for the magical moment with her beloved.
She chose a beautiful wedding dress with texture and removable sleeves, she chose to wear her hair half up with a gold trim and beautiful pearl earrings, plus a bouquet of exquisite and vibrant colors.
Meanwhile, in another room, Diego was getting ready with the help of his family members. He chose to wear an elegant green suit with a gold tie. He then walked to the garden where he would meet his beautiful bride.








Fun wedding pictures
Following the wedding plan, the bride and groom met in the garden, it was a beautiful and very emotional First Look. Melissa went to Diego who was on her back and hugged him. When he turned around, happiness was evident when he saw the love of his life dressed in white.
Between interpersonal interaction, hugs, kisses, looks and caresses, they had a romantic and warm photo session outdoors, where they reflected the love they have for each other.
Fun wedding ceremony
Melissa & Diego chose to have a beautiful symbolic ceremony in the amazing garden in front of the big tree. He walked in with his mother and she walked in hand in hand with her father.
It was a very special moment in the presence of their loved ones. They spoke words of love in an emotional speech, exchanged rings and sealed their love with a kiss.
As they made their triumphant exit, the guests accompanied the couple's joy with colorful smoke.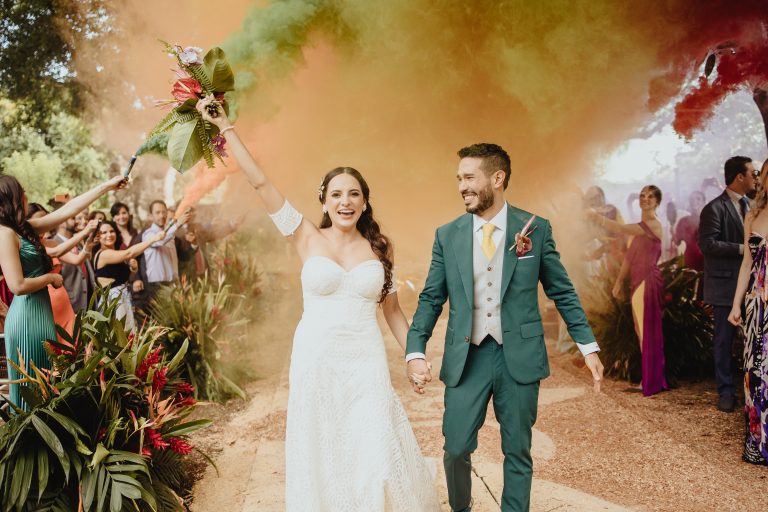 Fun wedding reception: It's time to celebrate
The reception and party took place in a large space in one of the gardens of Itzincab, where a dance floor was set up in front of the DJ services wedding. Rectangular and circular tables were set with tropical floral decorations in the centerpieces.
The festive atmosphere was not long in coming, the bride and groom danced their first dance as husband and wife wrapped in a magical atmosphere. Their friends and family followed and amidst laughter and dance moves, everyone enjoyed pleasant moments.
Definitely, it was an unforgettable day for Melissa & Diego, sensational spouses full of passion and love.
Photo credits:
Do you want to know more about TIPS for your wedding in Yucatan?
We are YUCATANLOVE, Wedding Planners in Mérida, ask us.