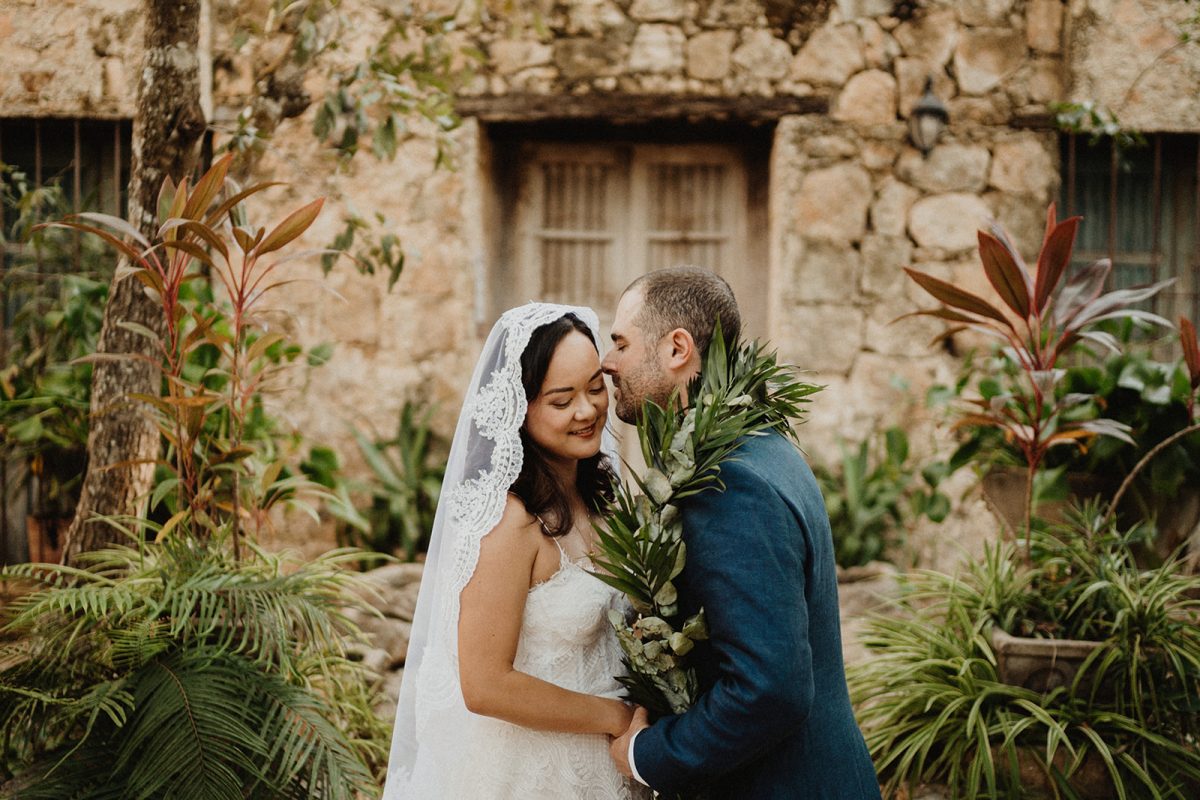 Destination Wedding at Hacienda Santa Lucía Kantoyna: Kiki & Ari 🧡
November 10 2021
Kiki & Ari are a beautiful couple who traveled from United States to Yucatán to unite their lives in marriage at Hacienda Santa Lucia Kantoyna, a dreamy place with colonial architecture.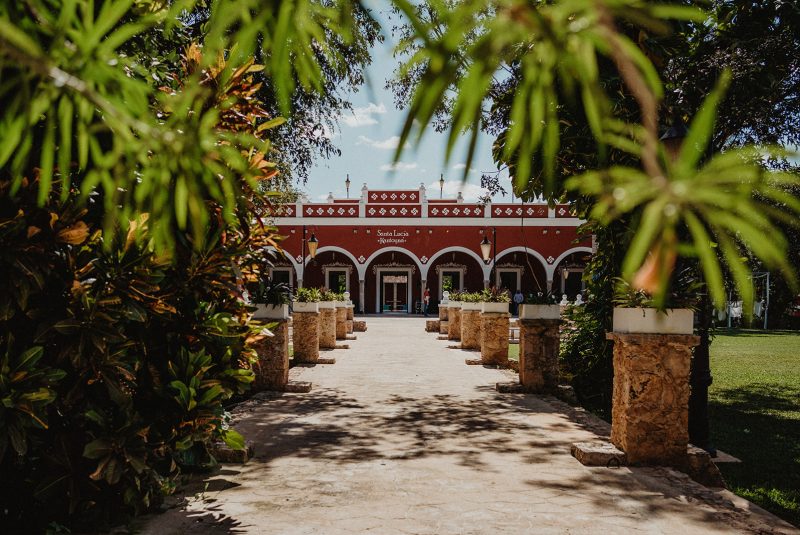 Getting ready for you
In the cozy rooms of the Hacienda, Kiki enjoyed a special moment in the company of those closest to her as she prepared for the big moment.
She chose a beautiful lace wedding dress with straps and opted to wear her hair down with a short veil and beautiful pearl earrings. Before meeting her beloved, she joined her bridesmaids for a glass of wine.
In another room, the groom also got ready with the help of his family members. He chose to wear an elegant blue suit with a green bow tie. Very determined, he went to the garden where he waited anxiously for the bride.
Time stood still when I saw you
The First Look was a very emotional moment. Kiki walked towards Ari, who had his back turned, when he turned around his eyes lit up and he couldn't stop smiling when he saw the love of his life dressed in white.
Both admired each other between smiles and caresses, it was a magical moment.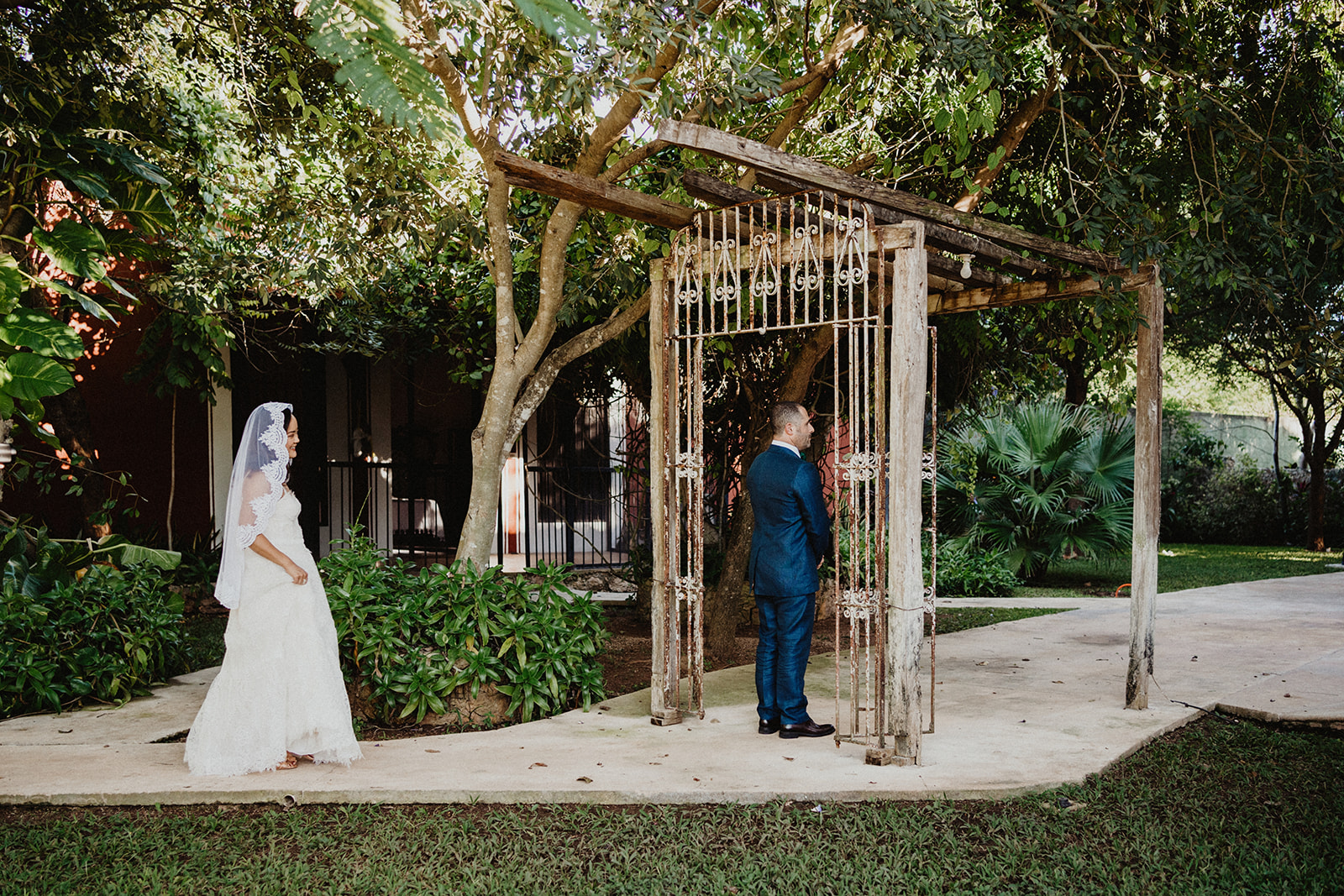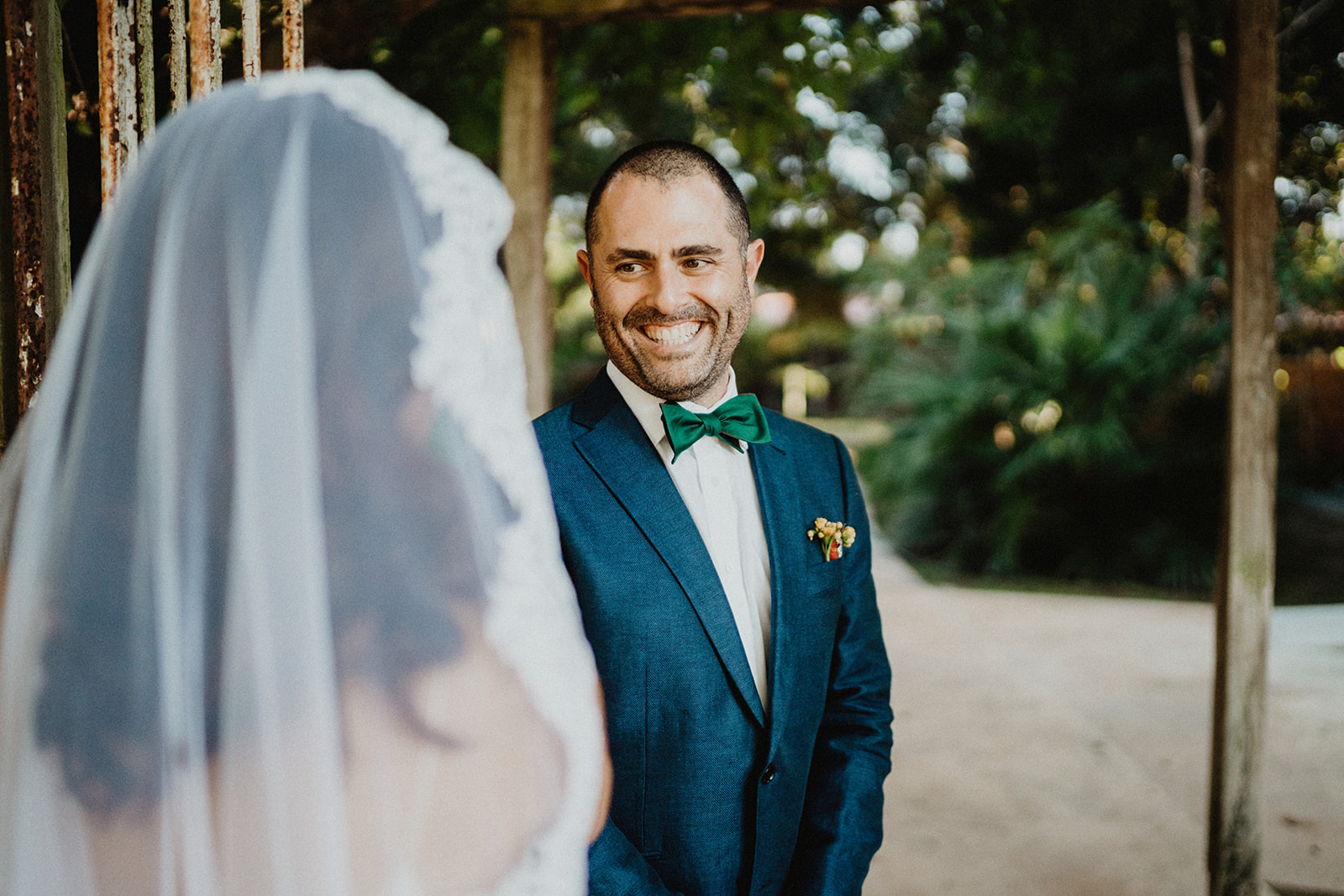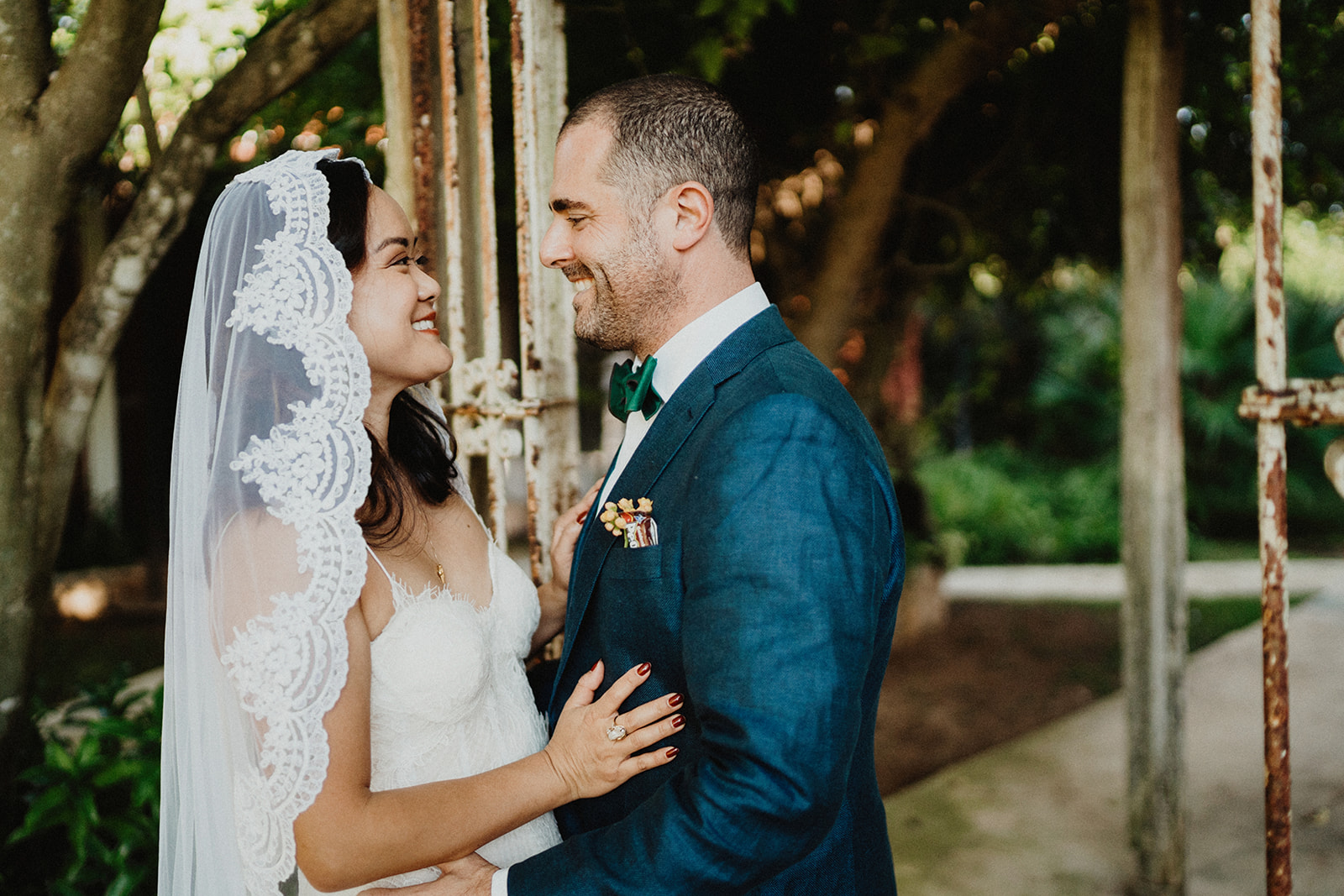 Capturing our moment
The bride and groom's photo session took place in the gardens of the beautiful Hacienda Santa Lucia Kantoyna, their family and close friends accompanied them, as well as the couple's cuddly little dog, sporting a tropical leaf necklace.
The atmosphere of romance was evident in Kiki & Ari's photos, and her bouquet stood out for its vibrant colors, and his leaf necklace added a unique touch.
You and me, forever
The bride and groom chose to have an intimate symbolic ceremony in the chapel of the Hacienda, surrounded by their most important loved ones. Between speeches, glances, smiles, exchange of rings and the special kiss, this couple sealed their love.
As they left the chapel, the party atmosphere was ignited by the mariachi music, while the guests enjoyed delicious coconuts.
Celebrating our love
The reception was held in a large space at Hacienda Santa Lucia Kantoyna in front of the main house. Square and circular tables were set with tropical floral decorations in centerpieces surrounded by orange candles.
The most important loved ones gave speeches to the couple, everyone made a toast to love and the dance floor was opened.
The banquet was buffet style, there was also a marquesitas stand, ice cream and snapshots.
It was undoubtedly an unforgettable wedding for Kiki & Ari.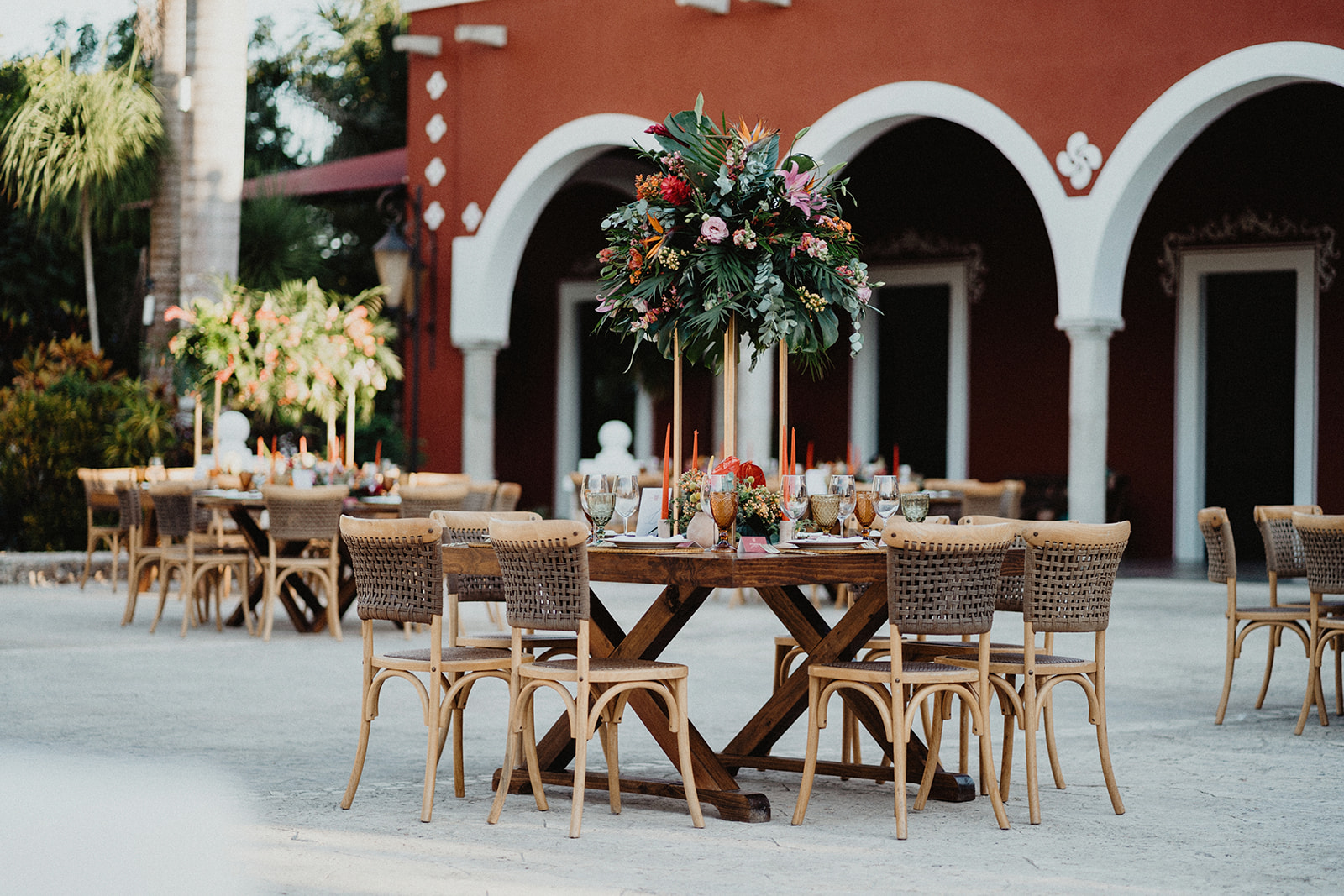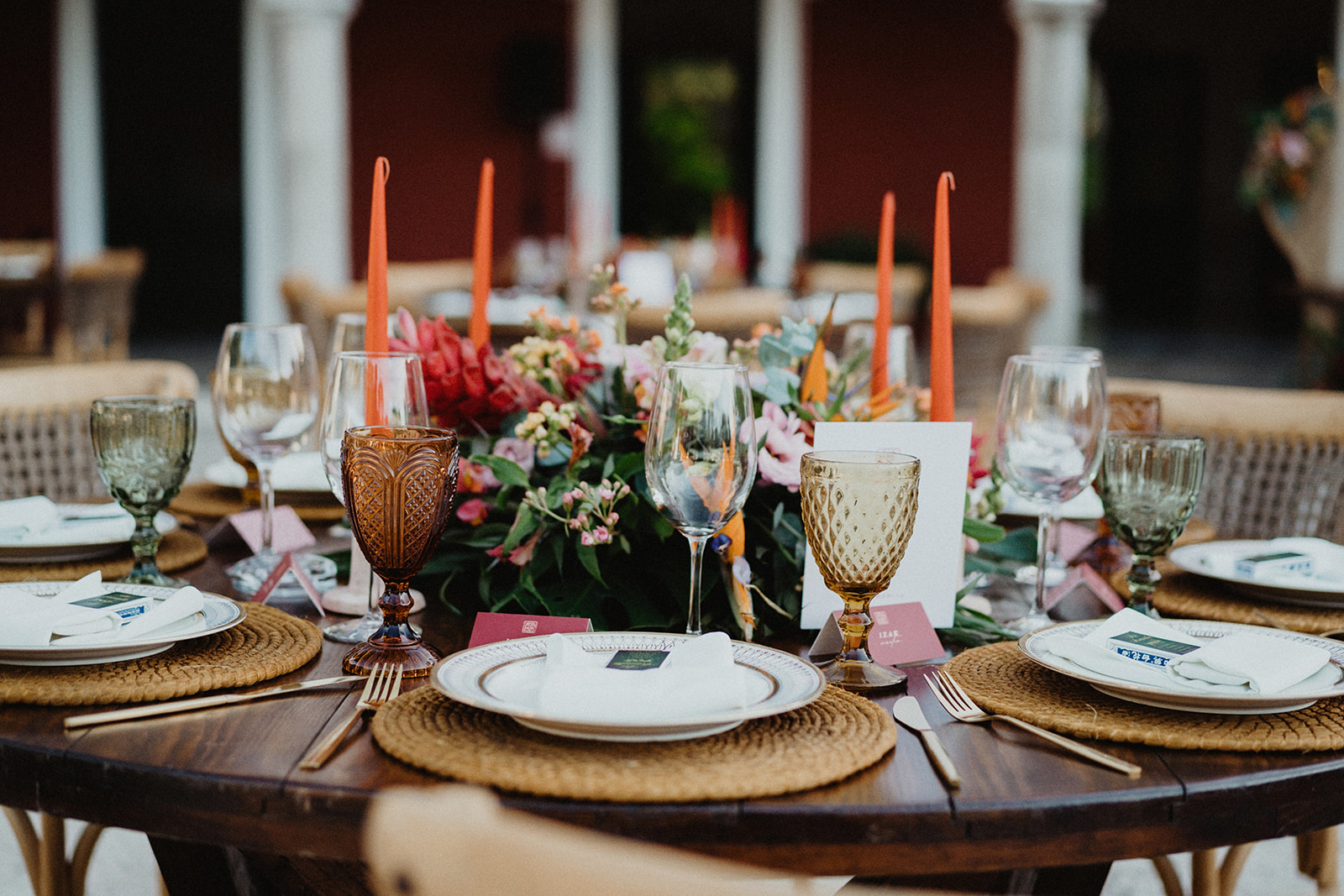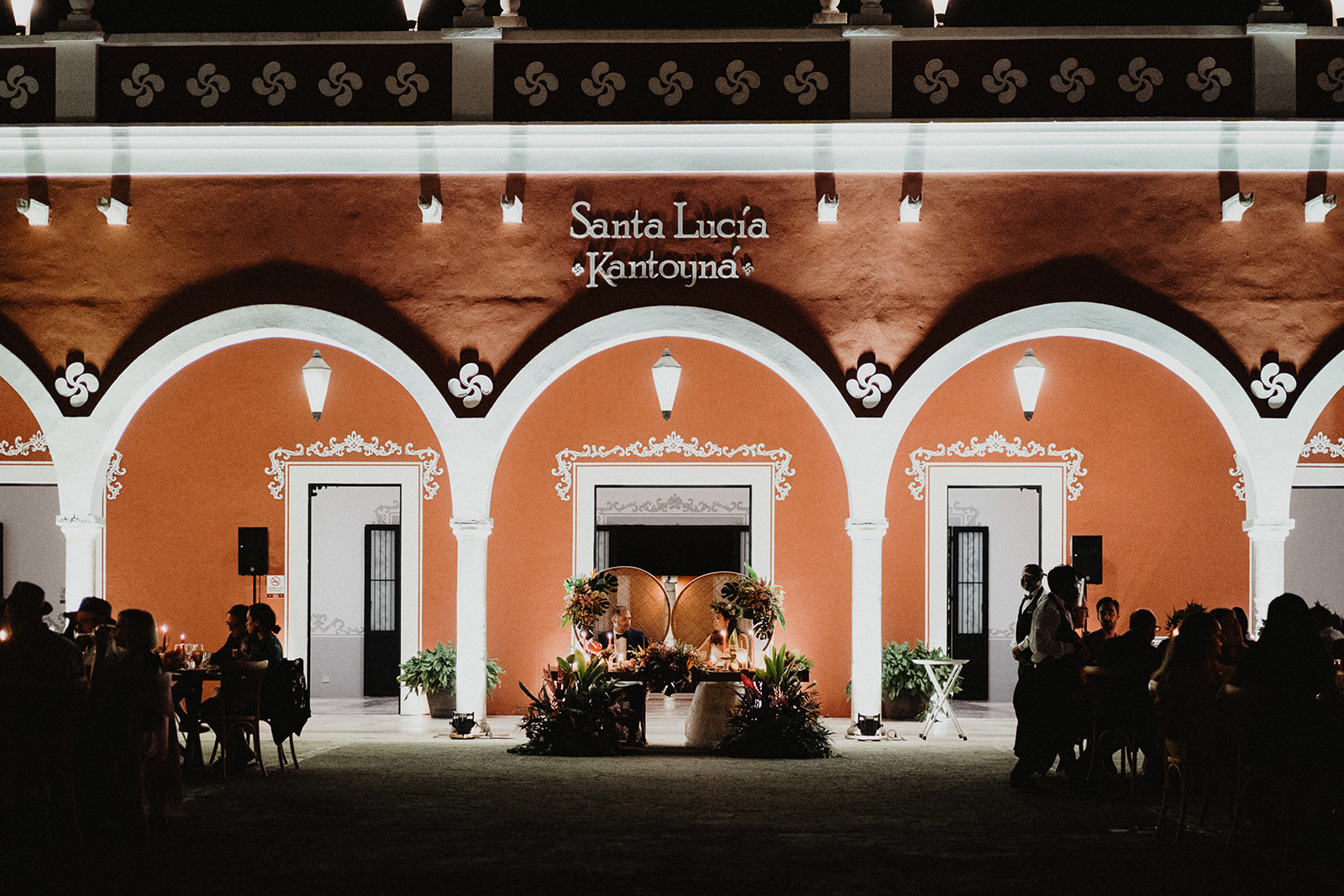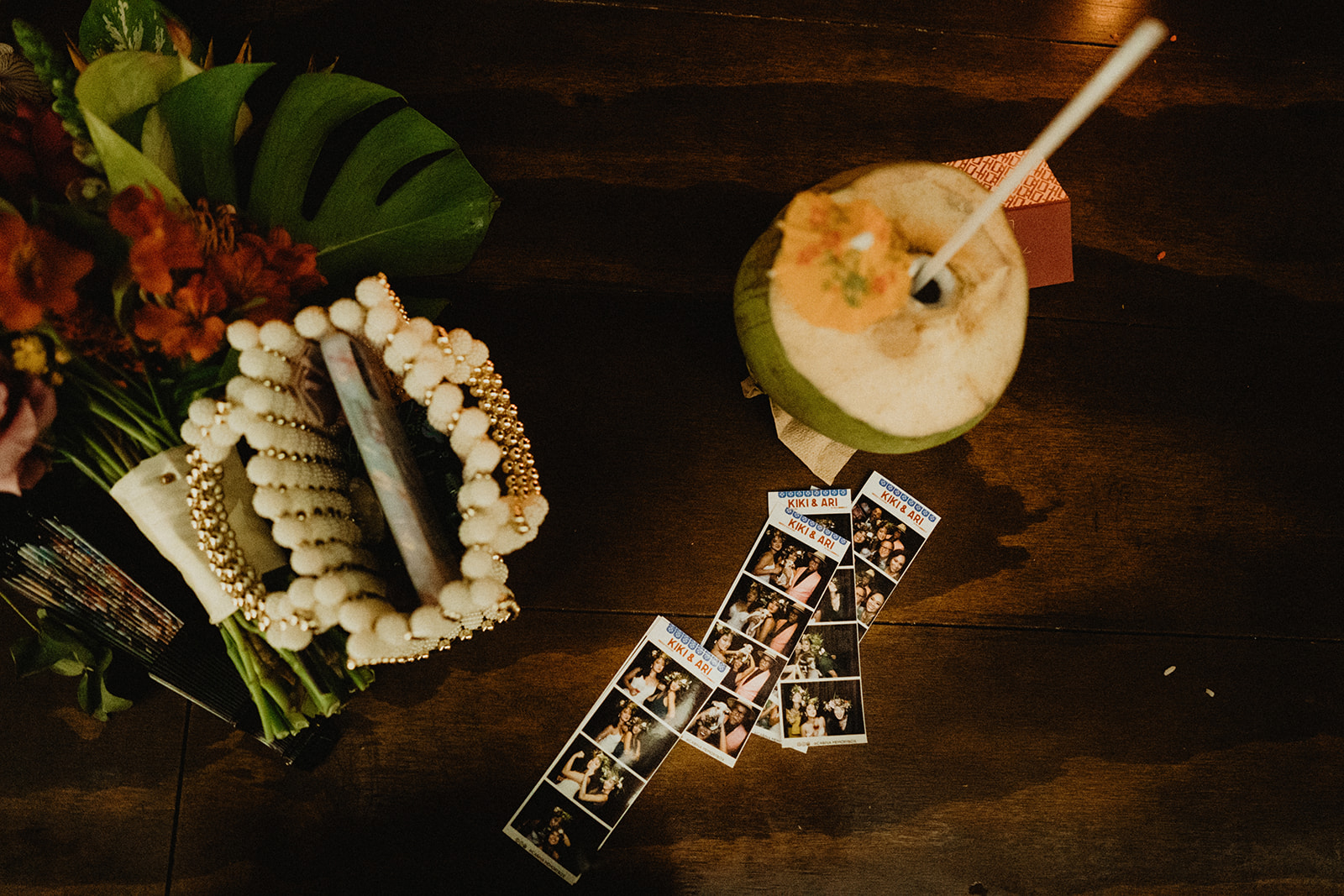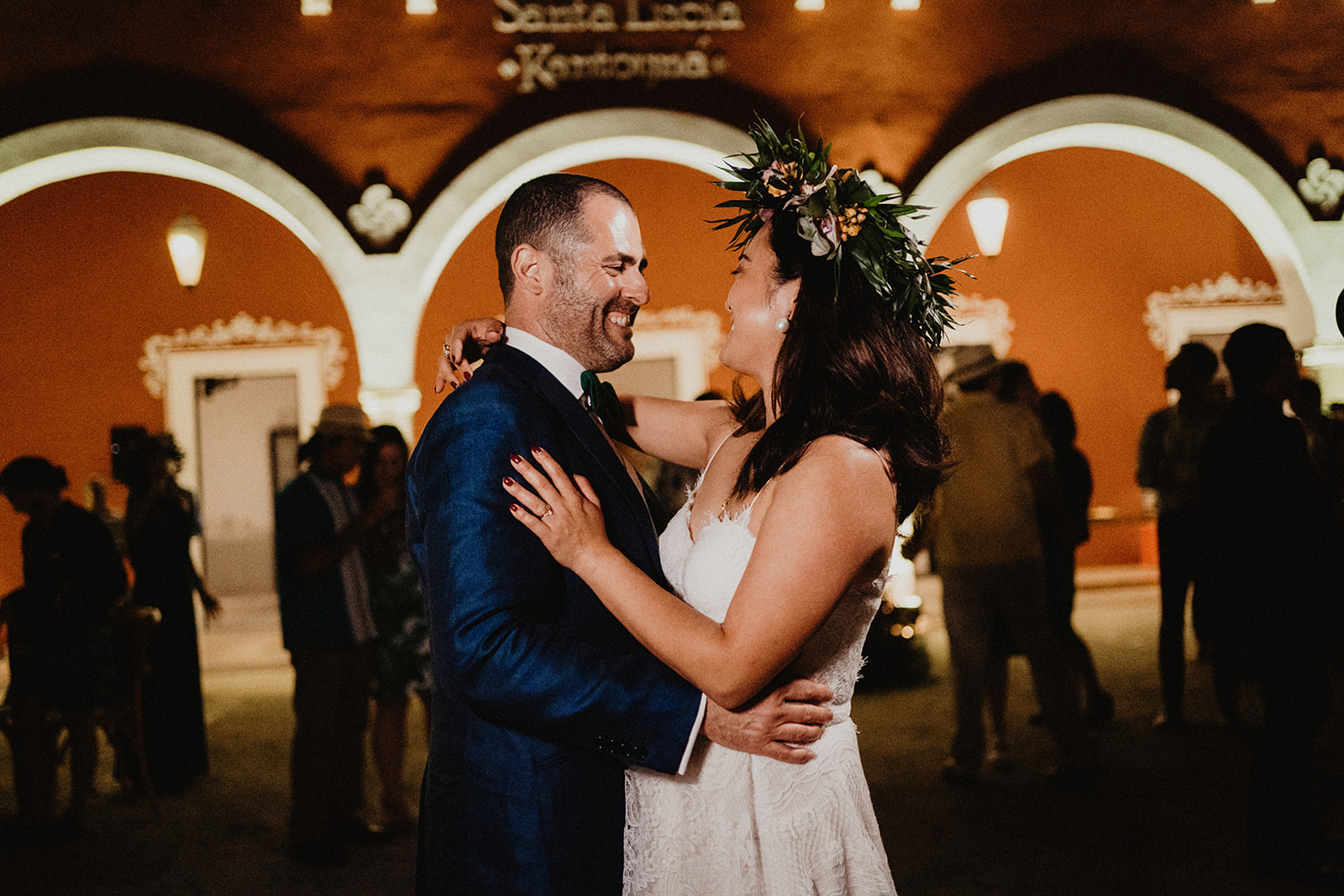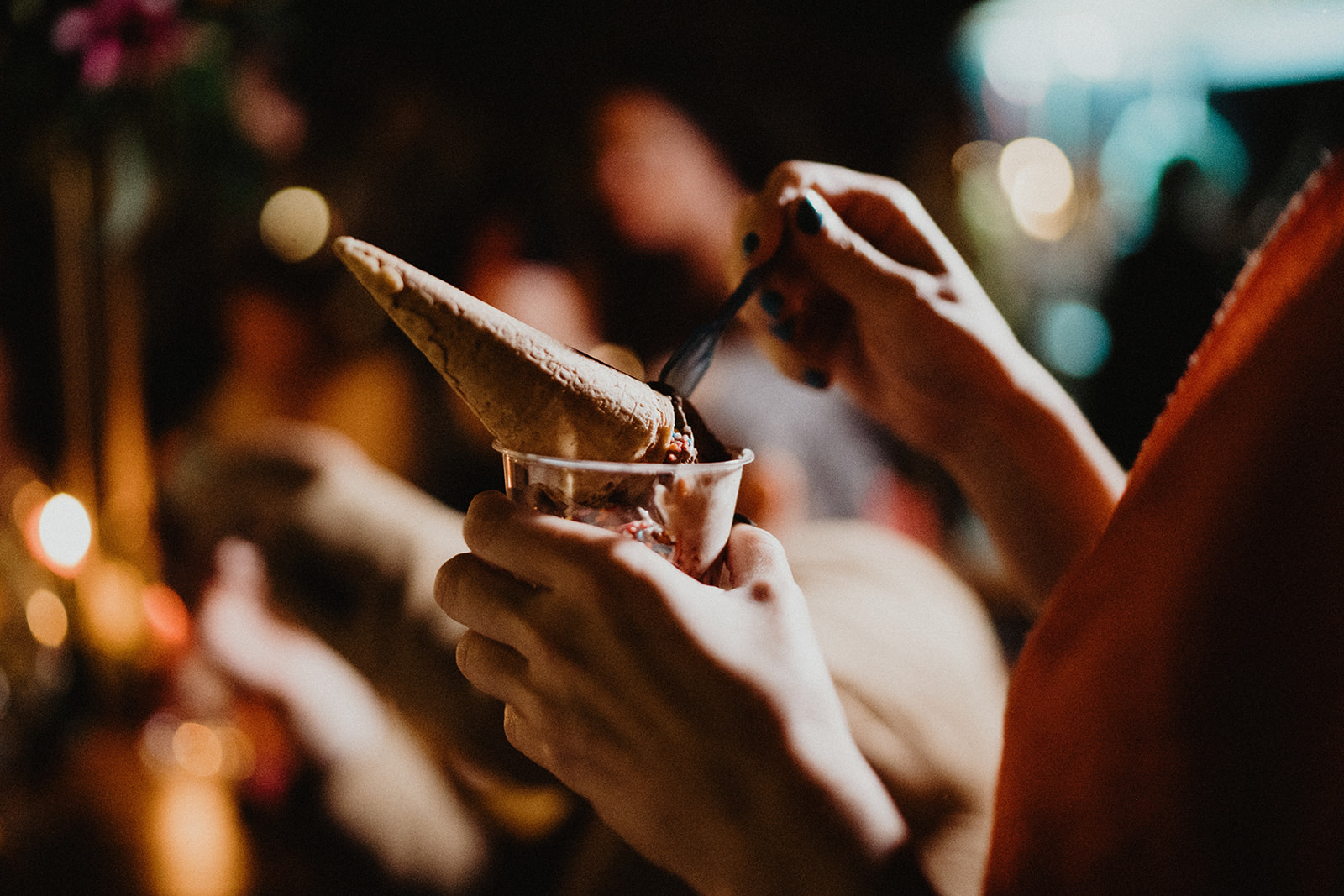 Photo credits: Fer Juaristi
Do you want to know more about TIPS for your wedding in Yucatan?
We are YUCATANLOVE, Wedding Planners in Mérida, ask us.