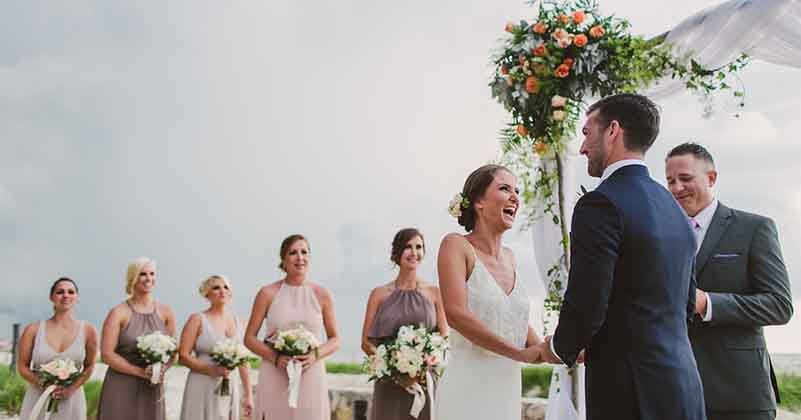 ✅ Holbox, the ideal beach wedding venue 🏝🌊
Holbox Island is the paradisiacal destination of the Mexican Southeast and one of the most perfect beach wedding venue. Being located within the protected natural area of Yum Balam in the north of Quintana Roo ensures you will have a unique experience surrounded by tranquility, nature and of course an immense turquoise blue sea.
How to get to Holbox easily? Perfect beach wedding venue
Holbox is the perfect place for your wedding, more and more couples are deciding to get married in these wonderful beaches. As a multicultural place, it has everything to offer us, from hotel accommodations at the beach to unmissable activities such as swimming with the whale shark or witnessing the effects of bioluminescence.
Getting married on an island is a real dream but we must take into account the logistics of the transfer that this implies.
You and your guests can easily get to Holbox, moving from Cancun to Chiquilá by bus, the cost is approximately 22 USD per person; you can also rent a private car, the cost is approximately 260 USD (including gasoline); private transportation can cost 300 USD for 4 people. Another option is to rent a private plane to get directly from Cancun to Holbox, this service has capacity for 4, 5, 6 and 12 people with a cost of up to 100 USD per person, you are going to enjoy this beach wedding venue.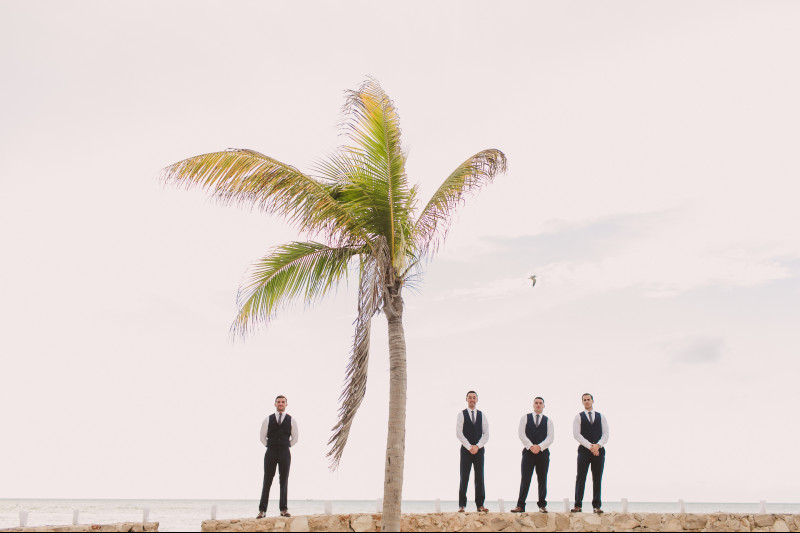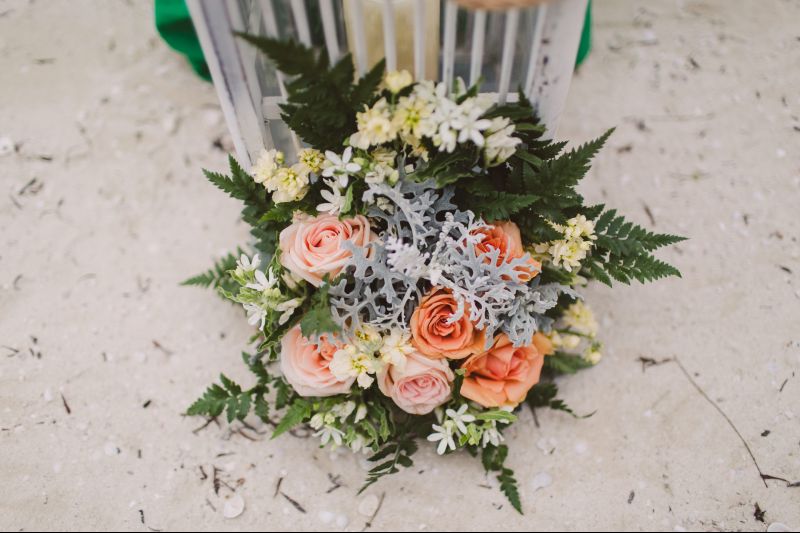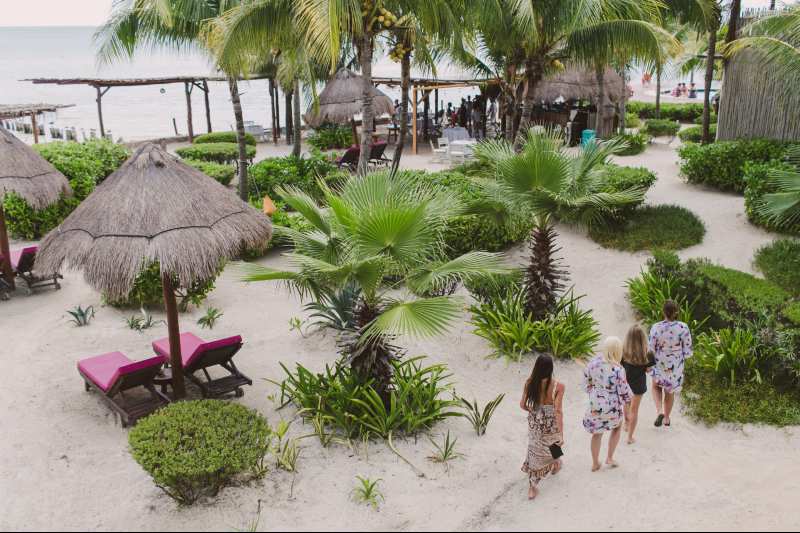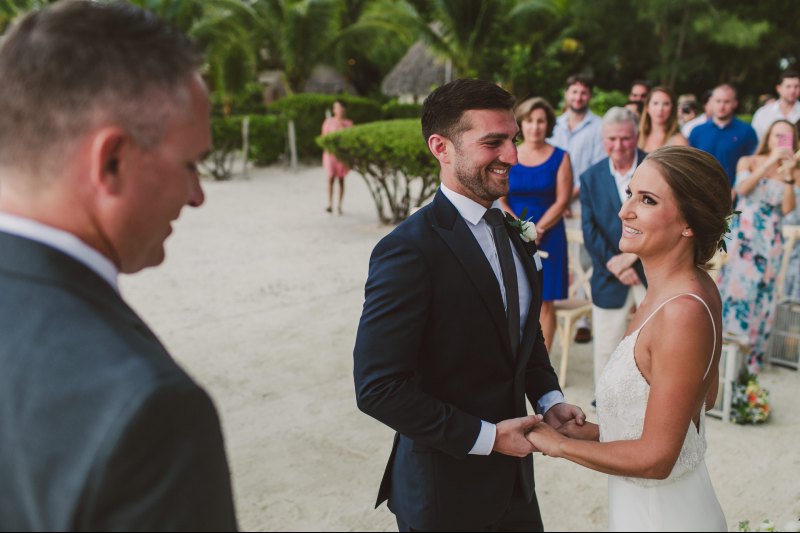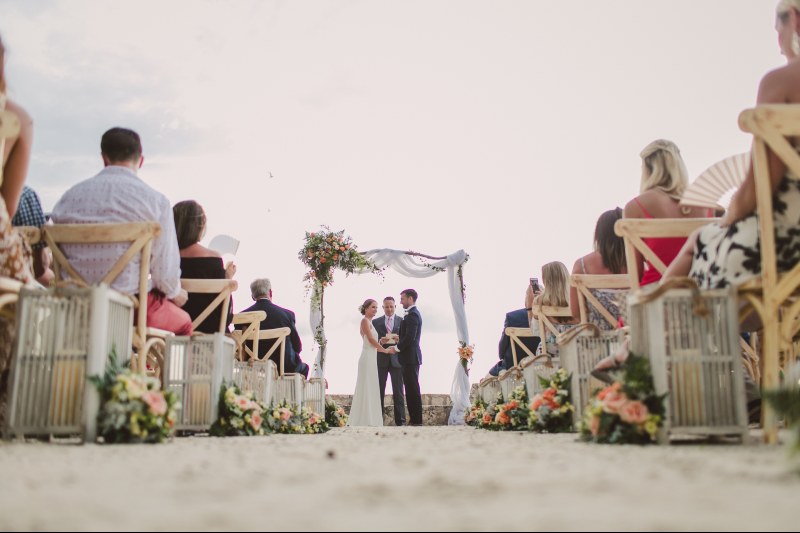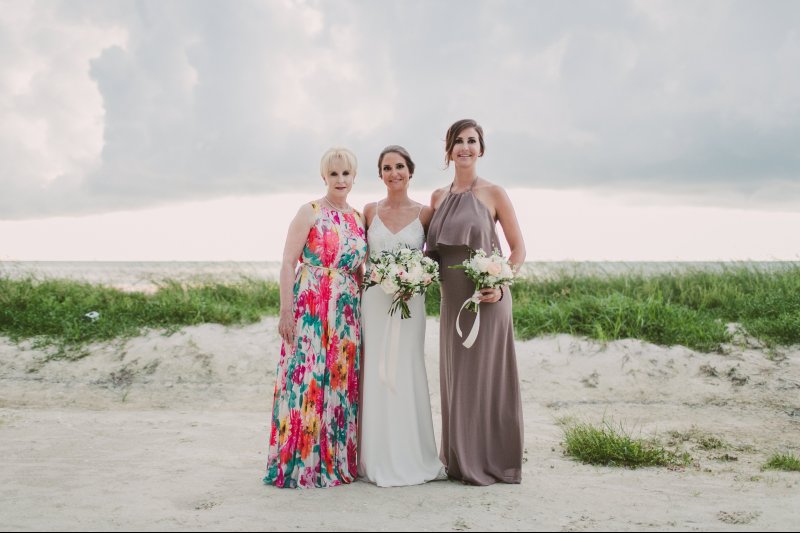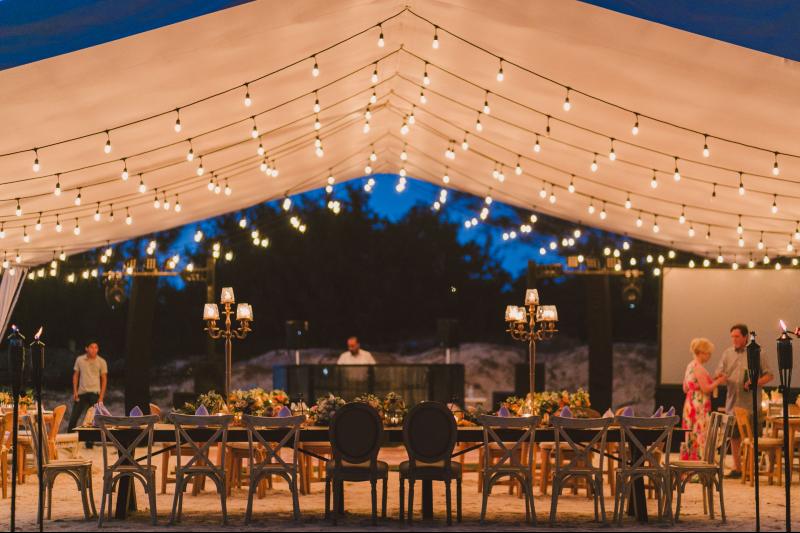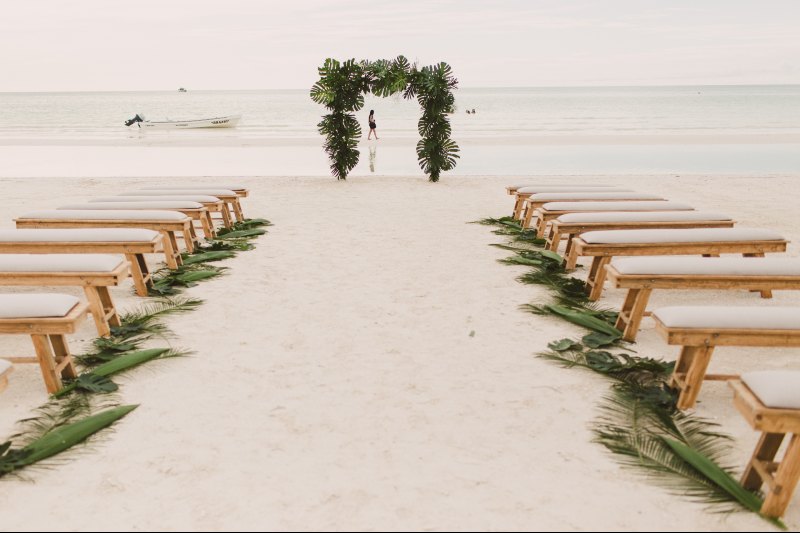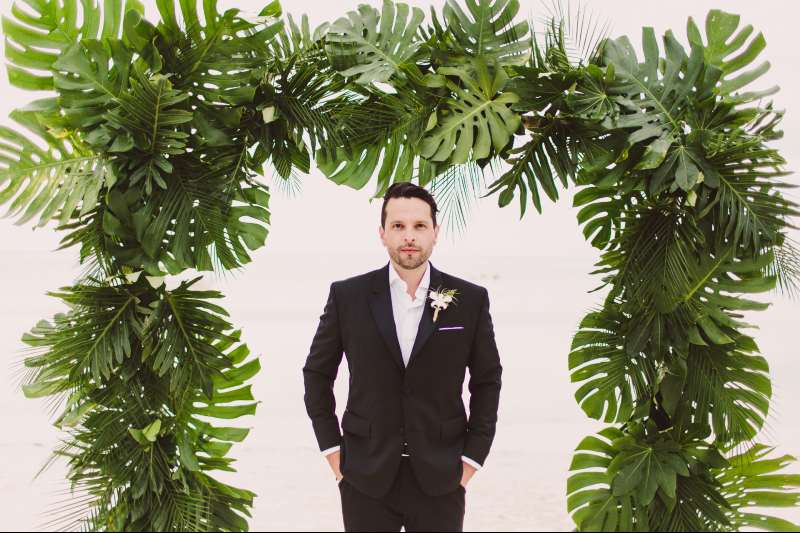 If you decide to come to Chiquilá it's necessary to cross by ferry, the cost is approximately 8 USD per person. When you get off you can request a golf cart service to take you to your hotel, it costs between 2 and 3 USD per trip.
Since the streets are sandy you will hardly find any cars, so you can either choose to walk, bike or move freely in golf carts (the rent is 20 USD for two hours).
In regards to the suppliers, the transfer depends on the personalized service that each offers, for example, some of them already include the cost of the transfer to Holbox; on some occasions, an additional charge is paid.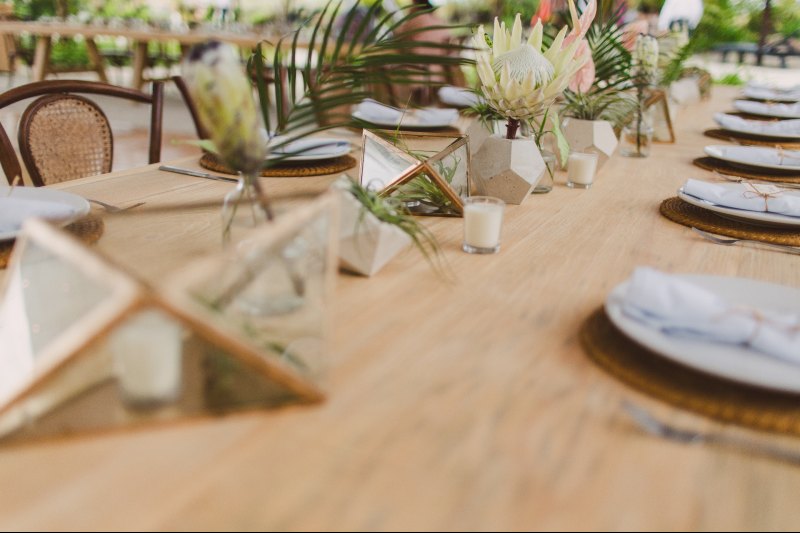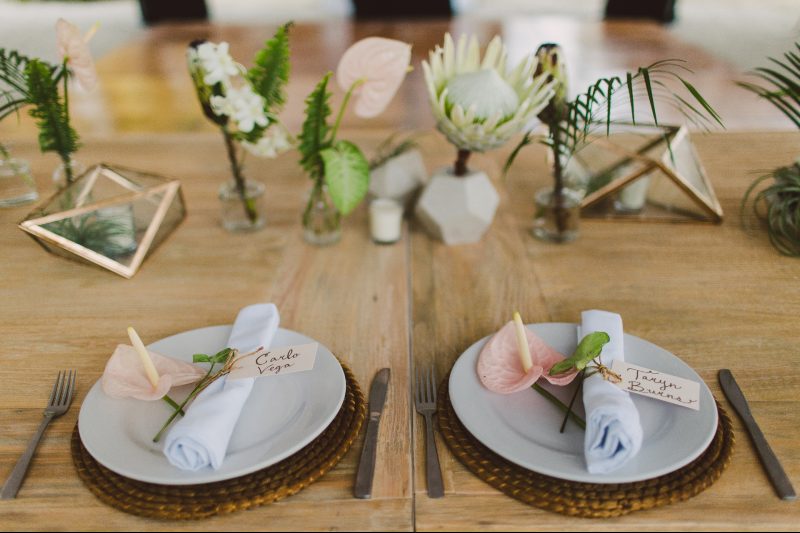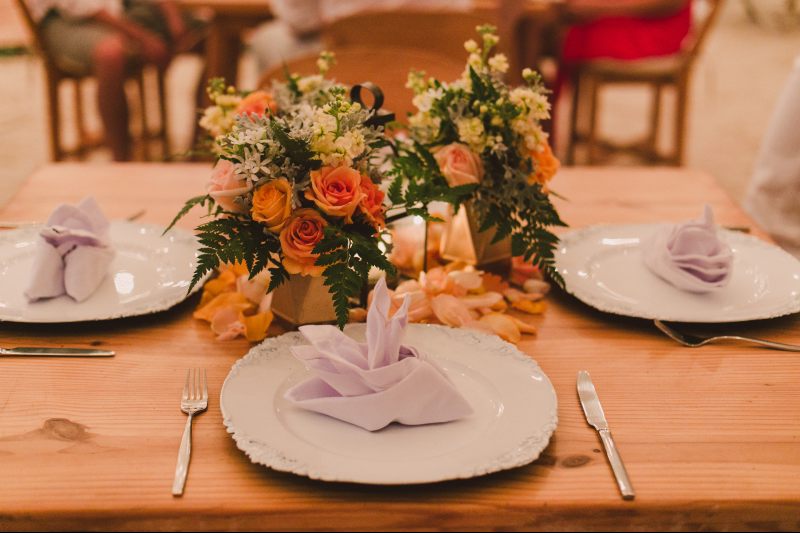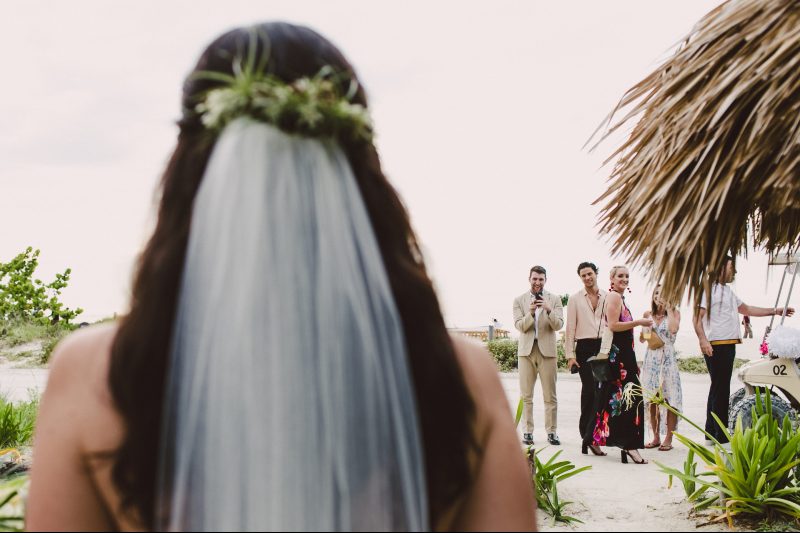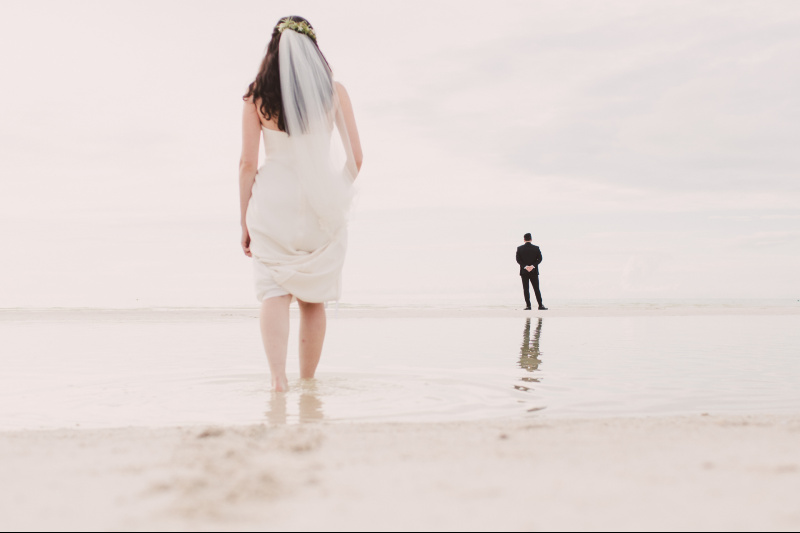 Holbox, a beautiful beach wedding venue, ideal activities to enjoy to the fullest
Since Holbox beaches are the ideal place to hold an outdoor event, the perfect months for your wedding are from January to May because you will have a warm climate in your favor.
Watching the flamingos, kayaking, swimming with the whale shark, horseback riding on the beach, snorkeling in Punta Mosquito or even watching the magical spectacle of the bioluminescence that lights up the sea at night, are just some of the activities Holbox has to offer.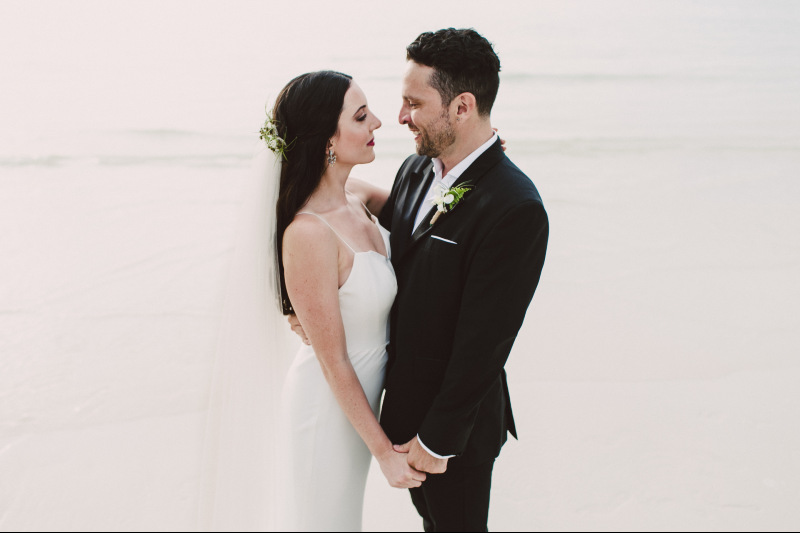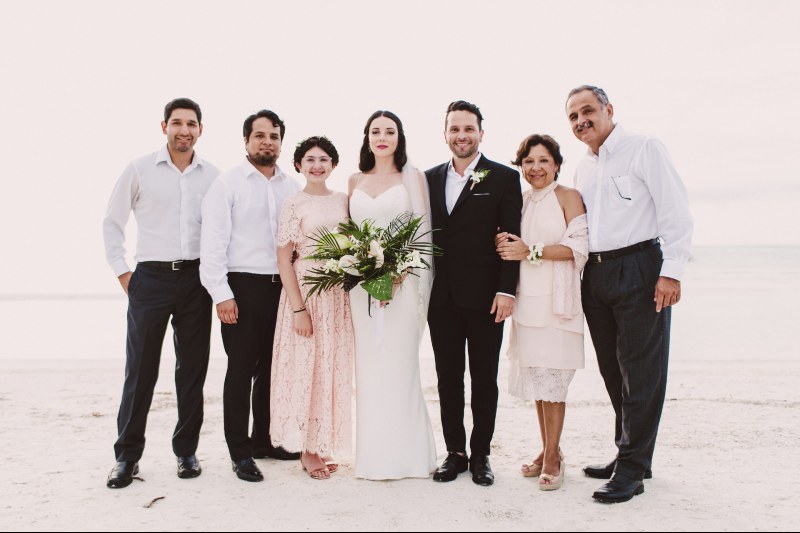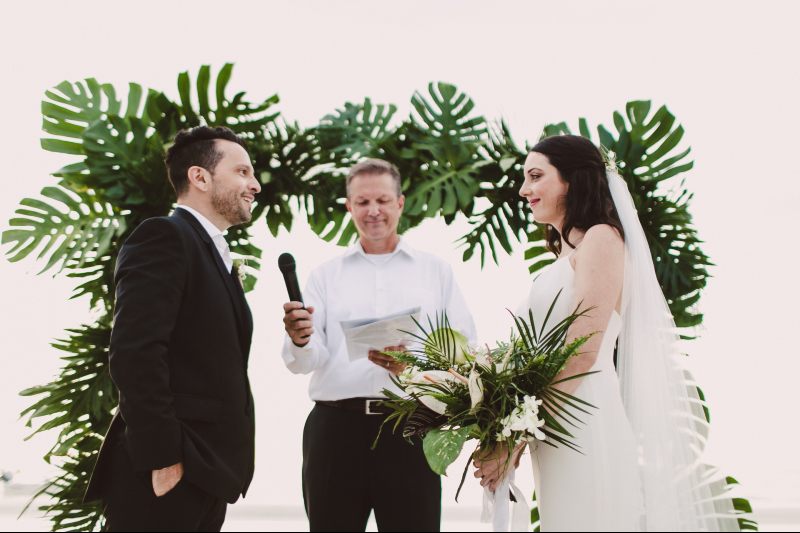 You can also stay at some of the hotels located near the sea, such as Las Nubes Hotel, Holbox Dream, Spirit Holbox, Villa Flamingos, Ser CasaSandra or Villas Paraiso del Mar.
What should I consider if I'm going to have a beach wedding venue?
As it´s an ecologically protected area we have to take into account certain limitations so that your wedding turns out perfect, for example, we aren't allowed to use fireworks because the waste is a danger for the turtles during the nesting season, and it also affects the whole marine ecosystem.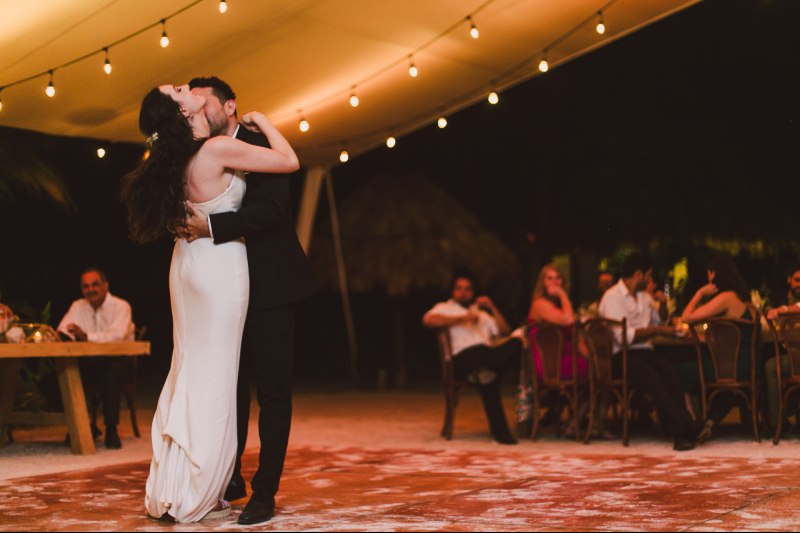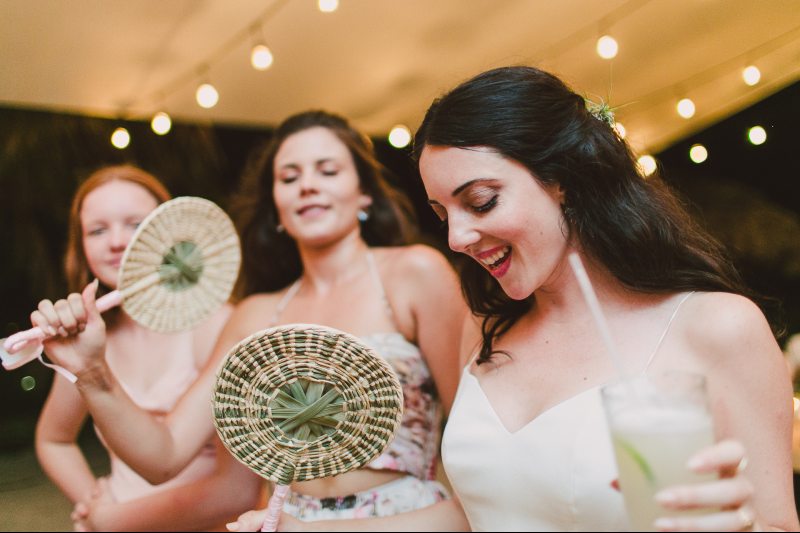 Photographic Credits: @minimal4.0.
Do you need any advice? Just click this button and a Minimal 4.0
specialist
will contact you shortly!