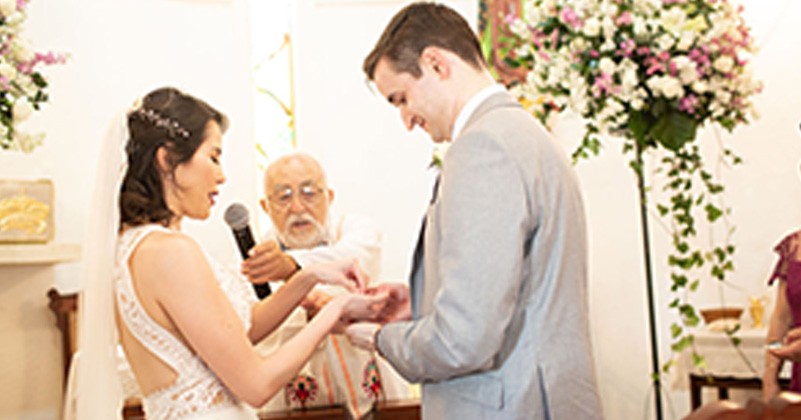 Religious Wedding at Hacienda Sotuta de Peón 💐 Andrea & Ben
Every wedding is different. Each couple decides how to get married, whether is through a civil, symbolic, religious or Mayan wedding, the important thing is to celebrate the love that will unite them for life. On this occasion, Andrea & Ben decided to get married in a traditional religious ceremony, in the company of their family and friends. 
A romantic wedding
Following tradition, the religious ceremony was full of nostalgia. At that moment, everything they had experienced went through Andrea & Ben's mind like a movie. 
Ben never thought that when he arrived in Mexico he would find the love of his life, while Andrea never imagined that she would end up marrying a German guy. In the end that's how love works, when you least expect it comes into your life.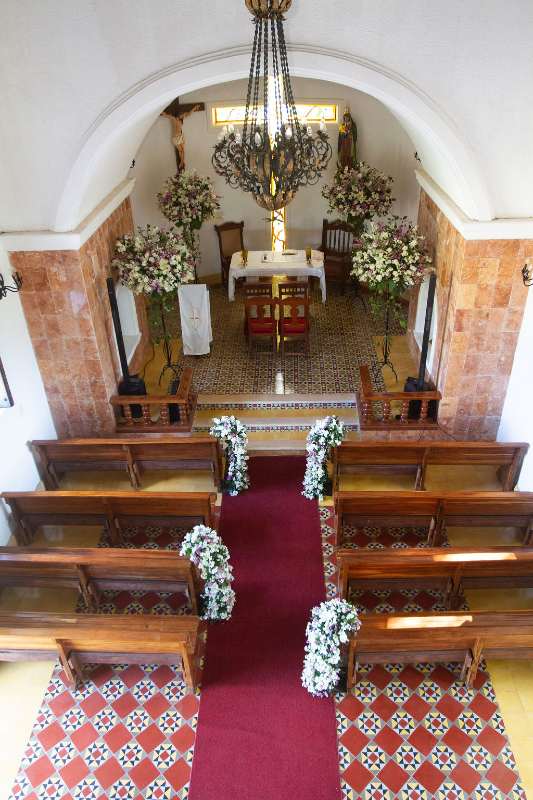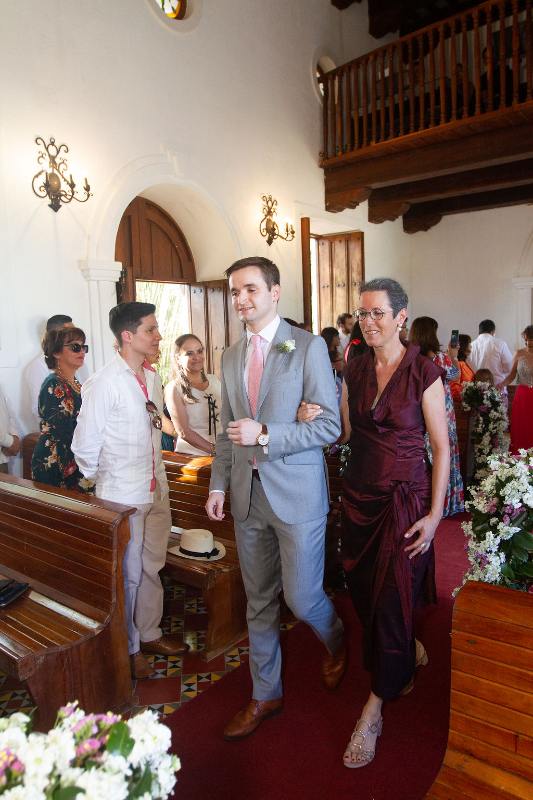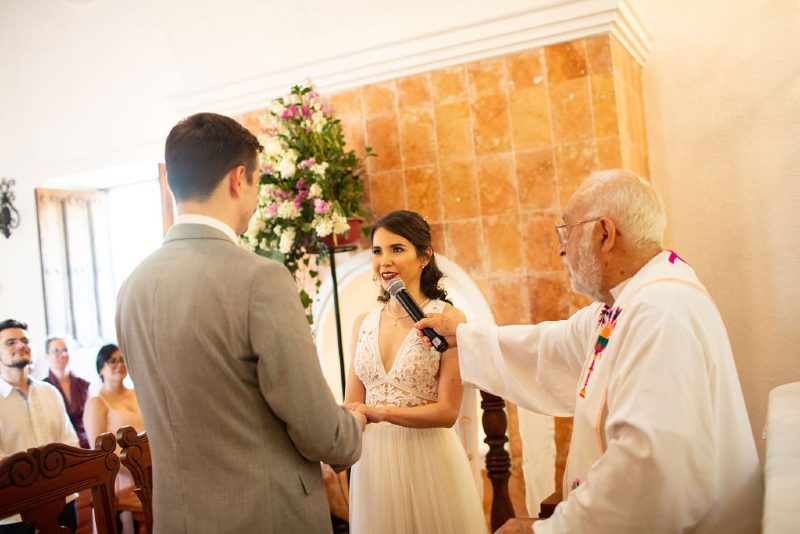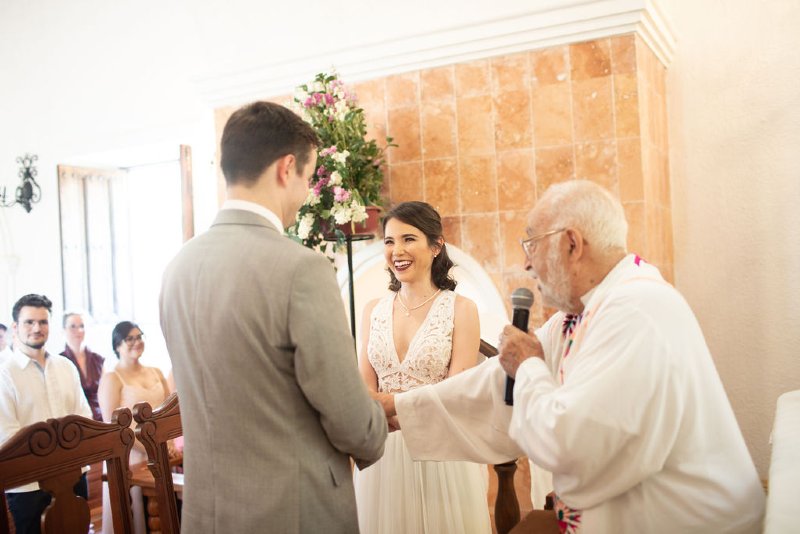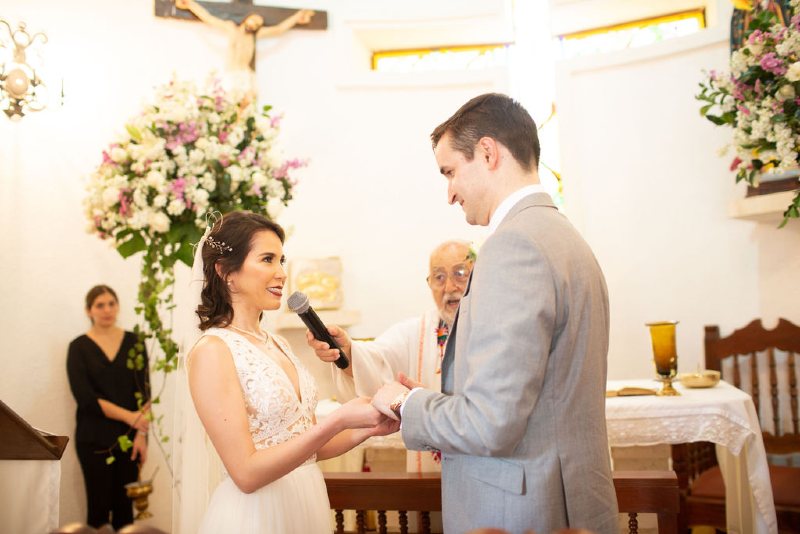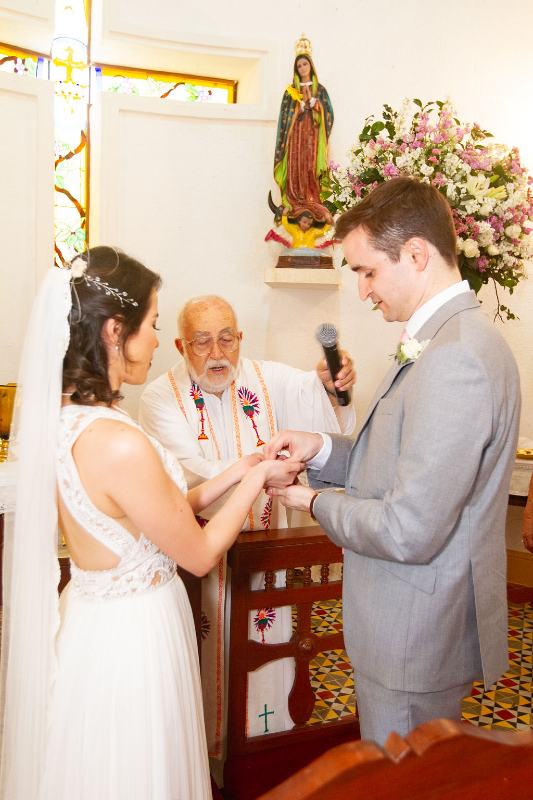 To begin this beautiful ceremony, Ben entered the church accompanied by his mother. Then, in a triumphant entrance, Andrea arrived from her father's arms. Ben was too excited when he saw her enter and his eyes filled with tears. All the guests were happy to witness this great union.
The wedding ceremony began with a few words from the priest where he invited the couple to continue to love and respect each other and especially to continue to cultivate the love that they both felt.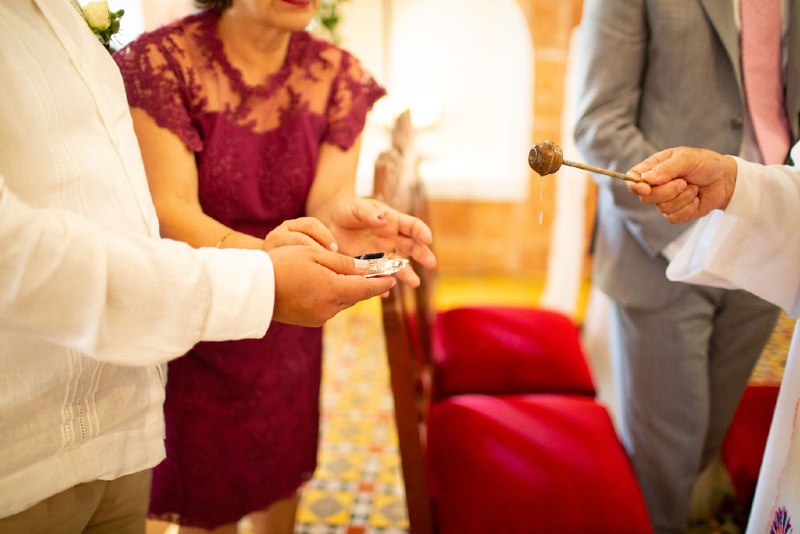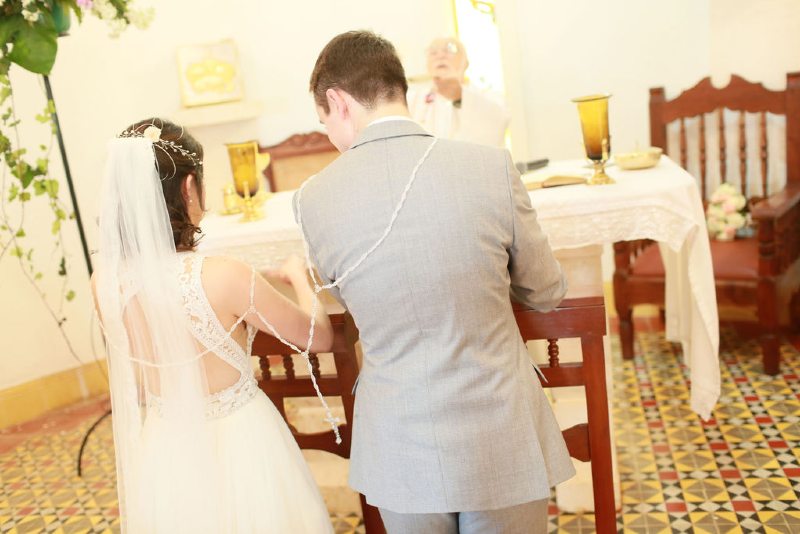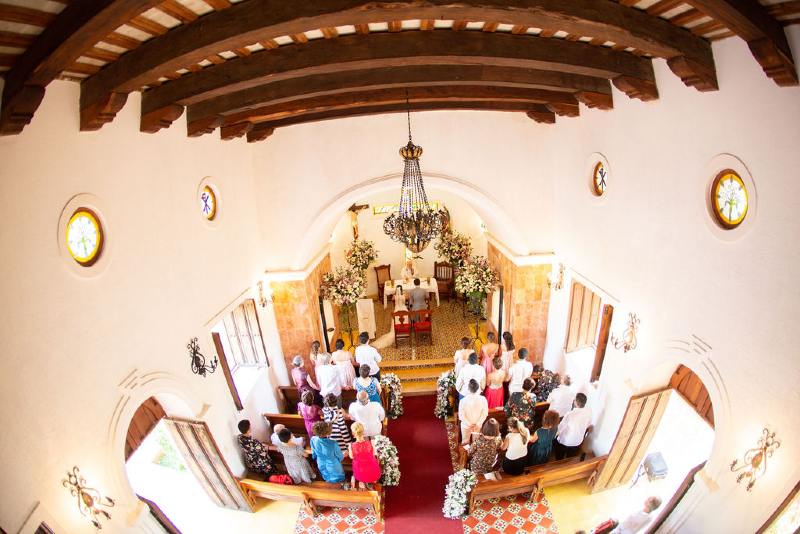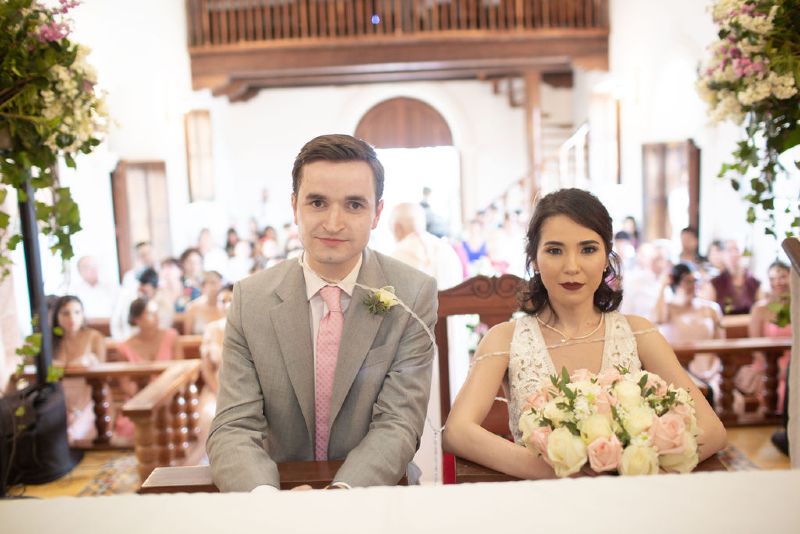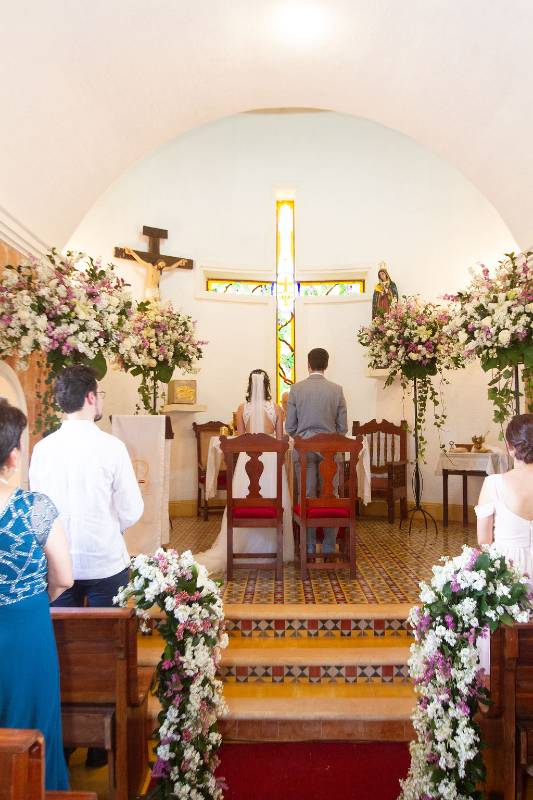 As they exchanged their wedding rings, Andrea & Ben dedicated a few words of love to each other.
The placement of the ribbon was an emotional moment because Andrea & Ben chose the right people to carry out this ritual. The godparents wished the bride and groom all the luck, happiness and love.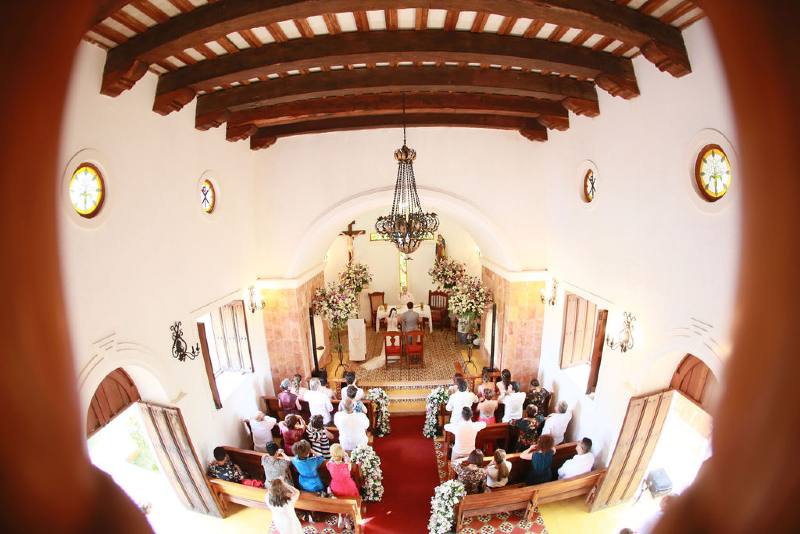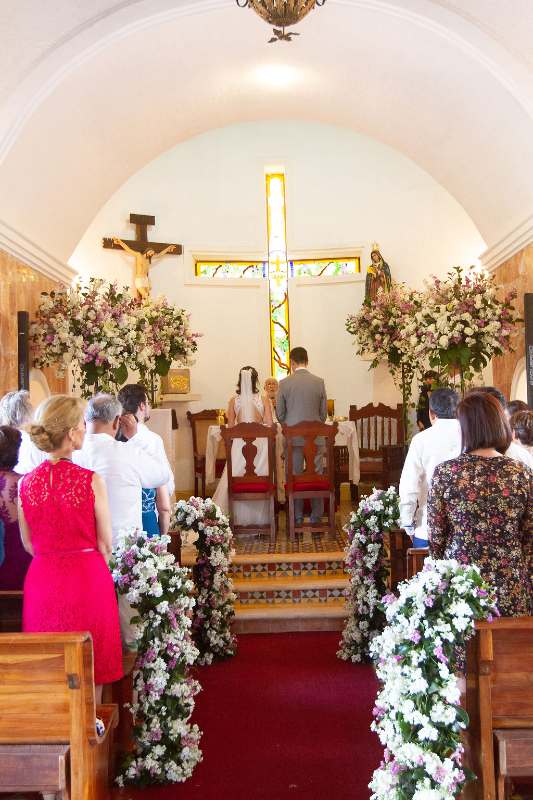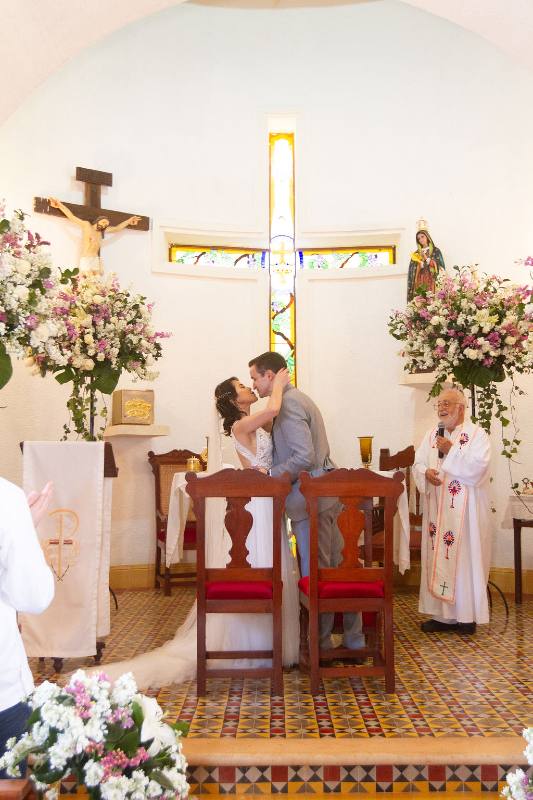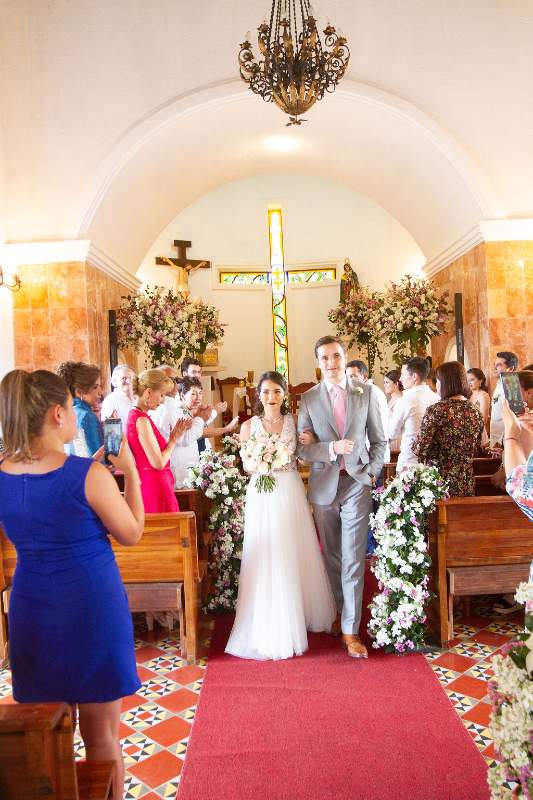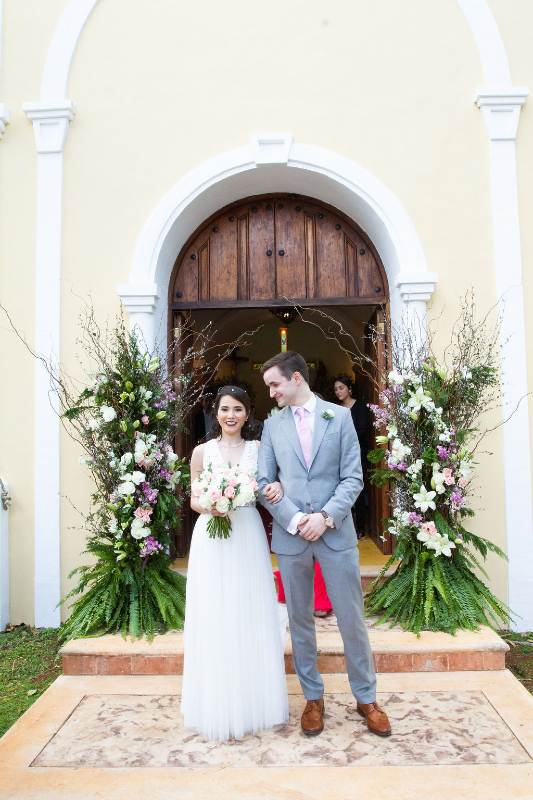 There is no doubt that it was a wonderful moment. At last Andrea & Ben would become husband and wife and would enjoy the rest of their lives together, loving and caring for each other, achieving all their goals together.
Photo credits: @jaimeglezphotography
Do you want to know more about TIPS for your wedding in Yucatan? We are YUCATANLOVE, Wedding Planners in Mérida, ask us.