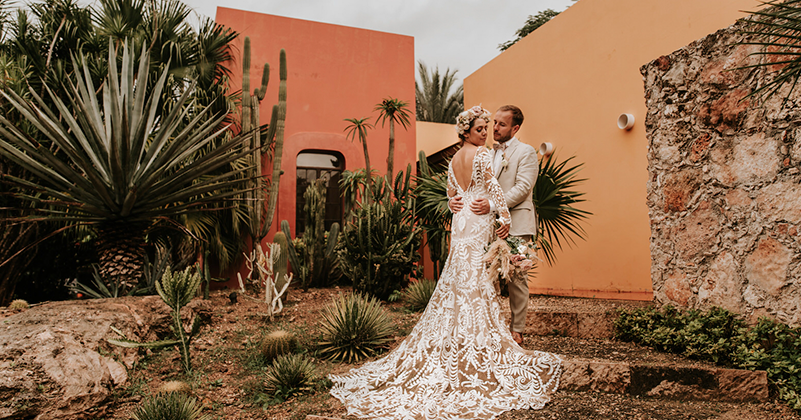 Weddings in the New Normal? Unique ceremony in Yucatan! 💖
We know that the current situation has taken away many opportunities to celebrate as we used to do. The year 2020 started with too many surprises that definitely caught us off guard, many couples who were waiting for their big day had to postpone or cancel their weddings, hoping to be able to do them in the not too distant future. 
The truth is that we don't know when this will come to an end, but what we can be sure of is that as the ways of celebrating and seeing the world change, the wedding industry is also evolving and has not stopped working on new ways to continue celebrating love.
In this blog, we will talk to you about what types of weddings are perfect for you to continue to enjoy a special moment in the new normal in Yucatán.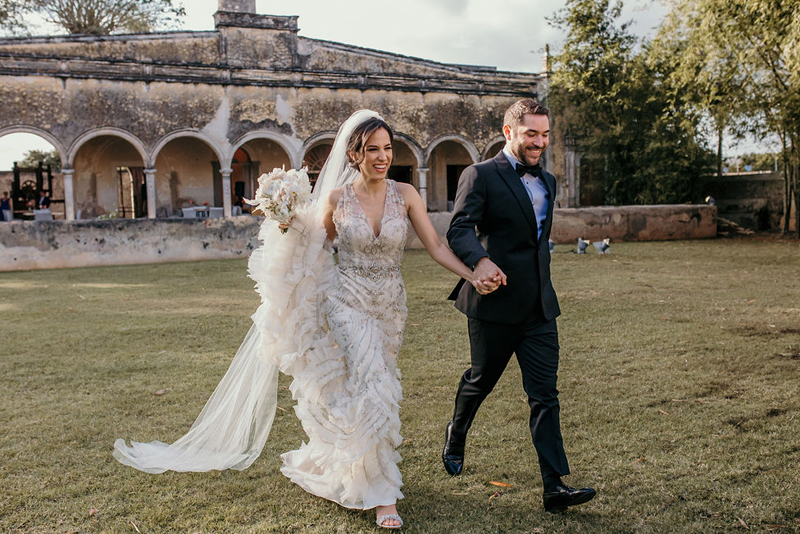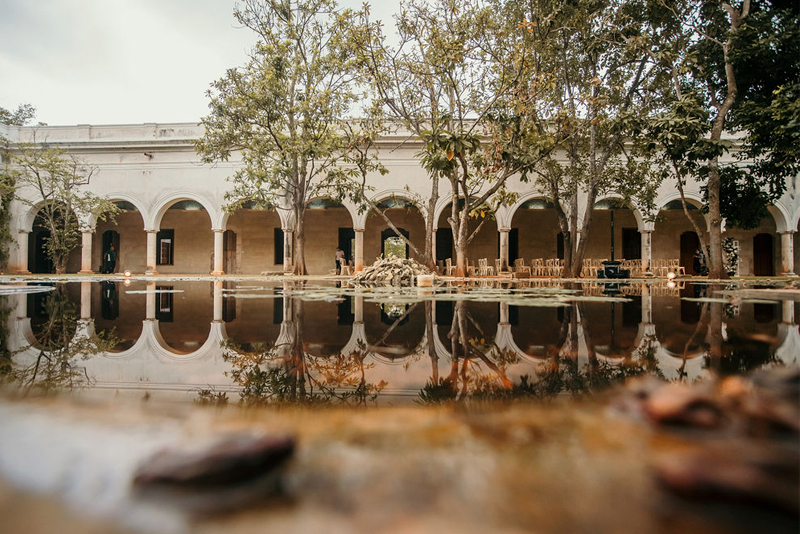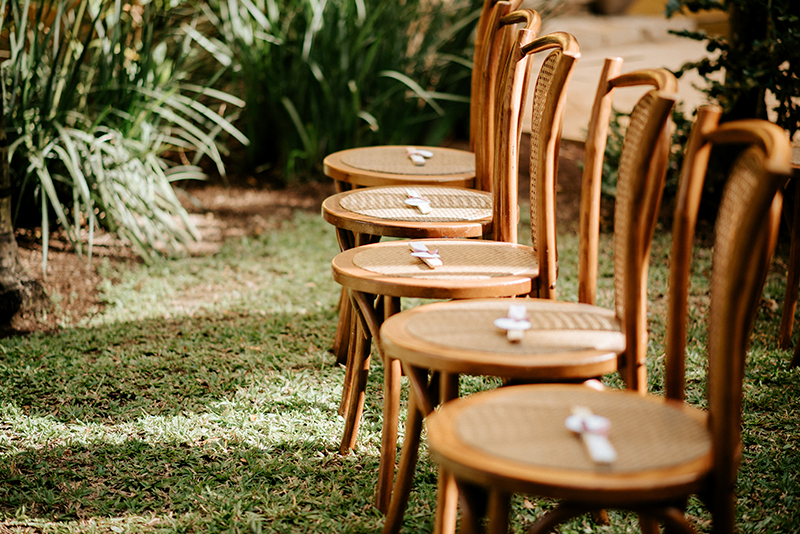 Recommendations for getting married in Yucatan
Are you starting to plan your wedding? Do you want to have a destination wedding but you are worried about the current situation? Don't worry! We will tell you when, where, and what you need to do to have your intimate wedding in Yucatan.
We are sure that the most important thing will always be the comfort and security of the couples, that's why we have decided to offer the best options so you can live a special day without worries. Do you want to know what they are? Keep reading to find out everything.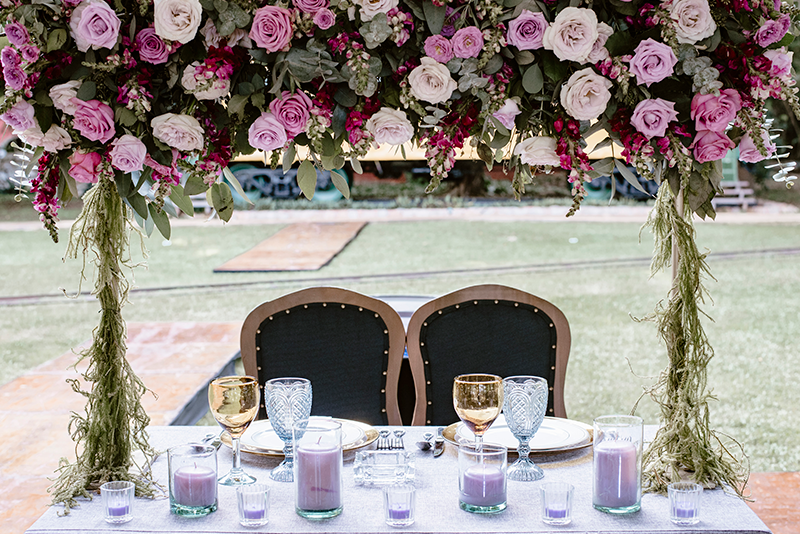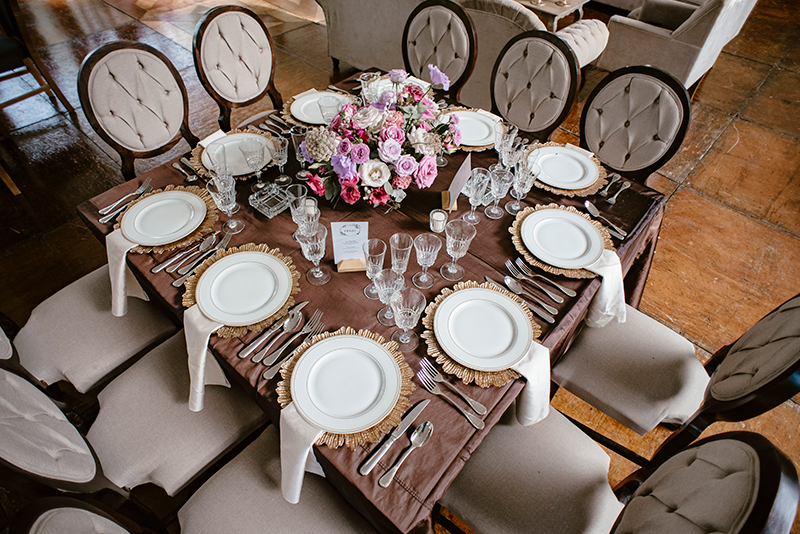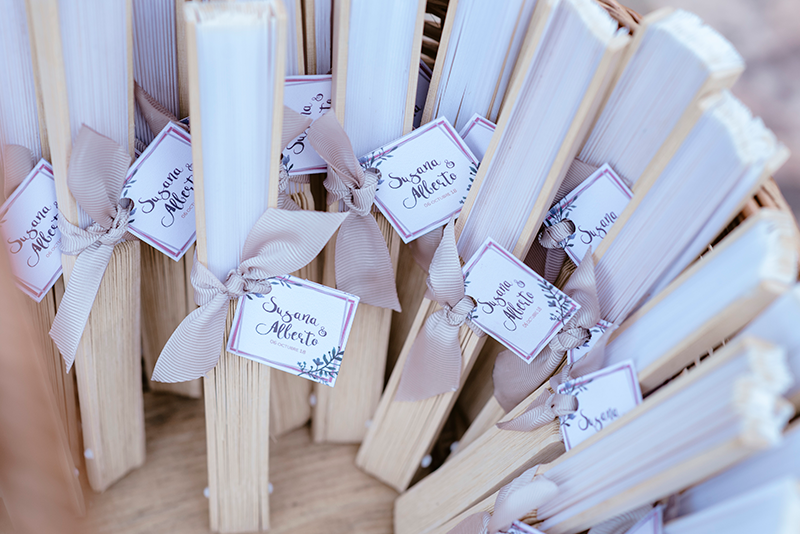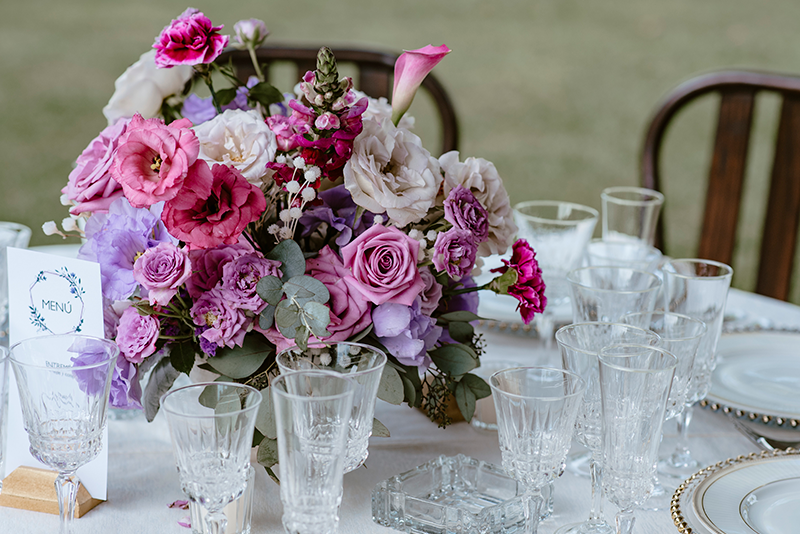 What types of weddings are recommended in the new normal?
Ceremonies will be challenged to adapt to the new normal in Yucatán and, under these protocols, it will still be possible to make any bride's dream come true. 
Yucatan continues to be one of the favorite romance destinations for brides from all over the world. The great variety of outdoor spaces it offers such as hacienda gardens, cenotes, beaches, etc… are possible locations that will provide you with an unforgettable and safe wedding.
Here are two types of weddings that will inspire you to celebrate in the magical destination that is Yucatan.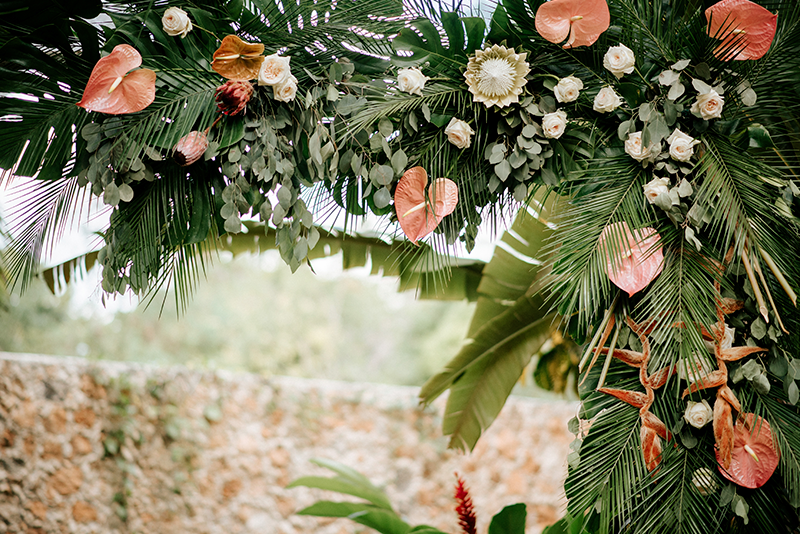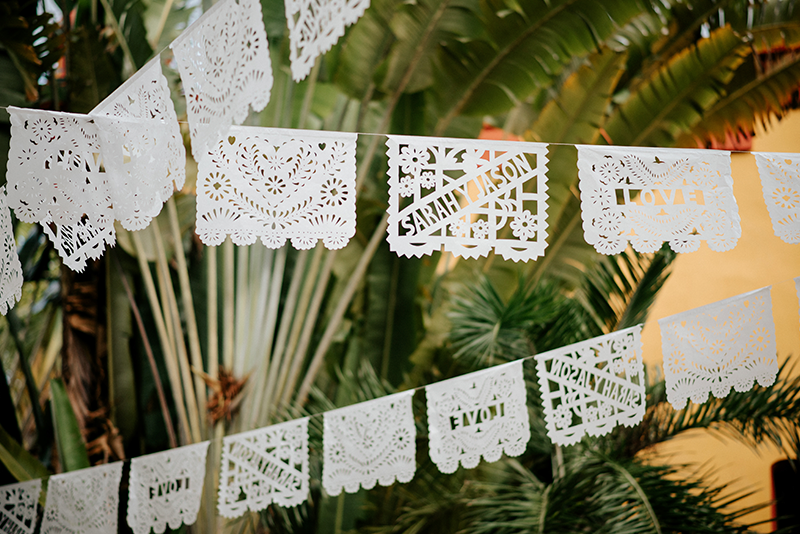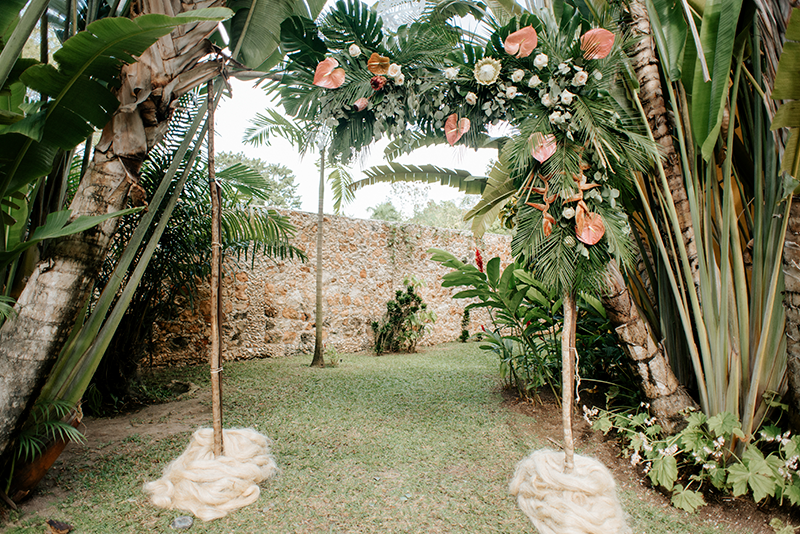 Elopement weddings: intimate weddings for this new way of celebrating love
Have you heard of the term elopement? Nowadays elopement weddings are pretty popular, as they are considered intimate receptions. 
These weddings offer the opportunity to enjoy your wedding to the fullest with a select number of people. Because even with the limitations on the capacity of the spaces and regulations, it creates an opportunity to have an intimate and private event that will give you the security of complying with all the health protocols.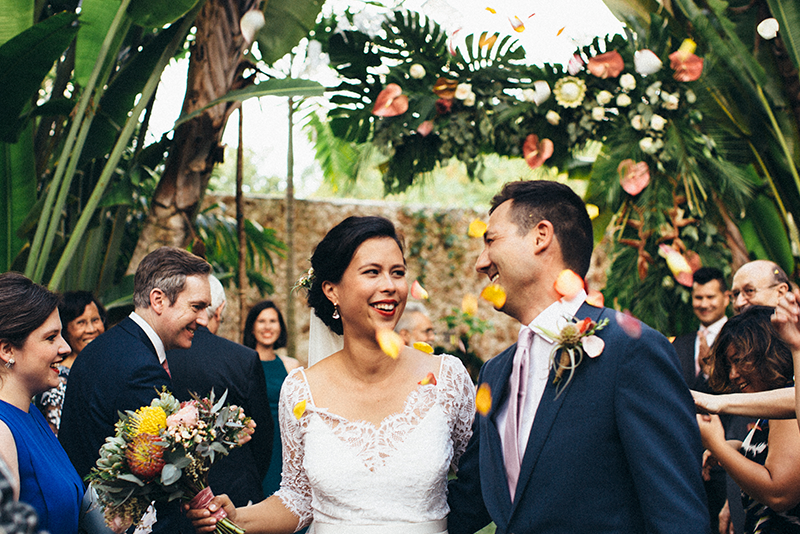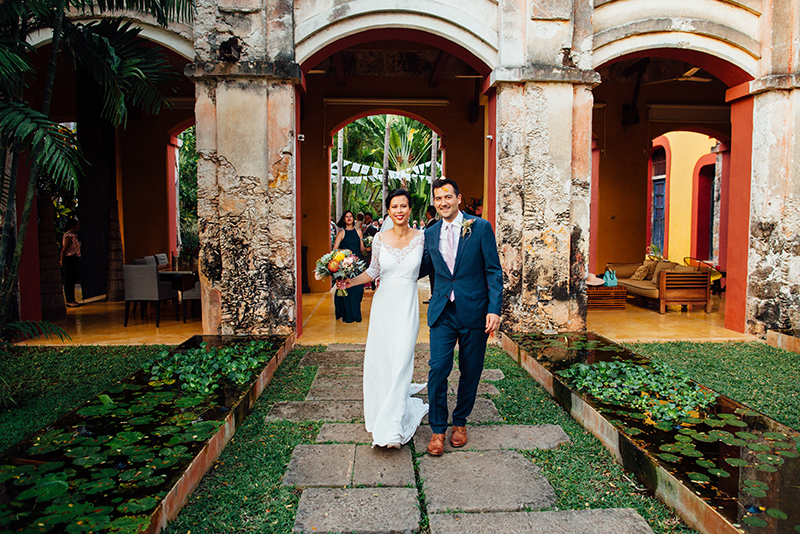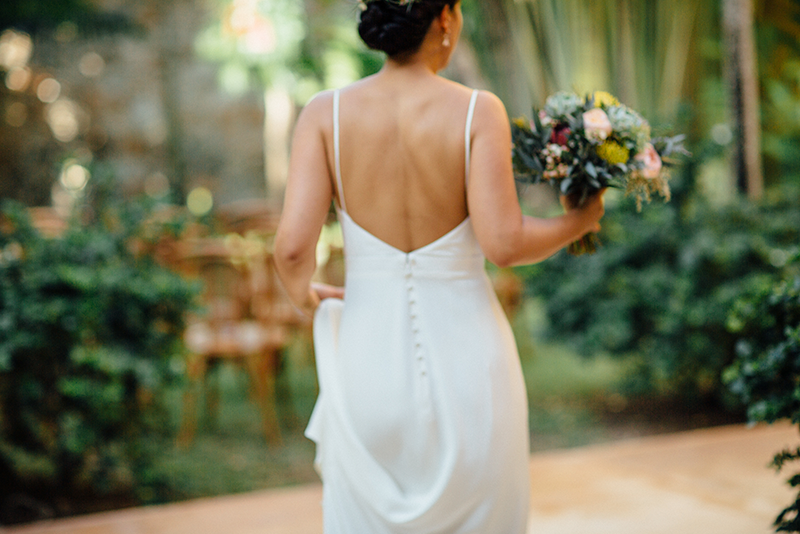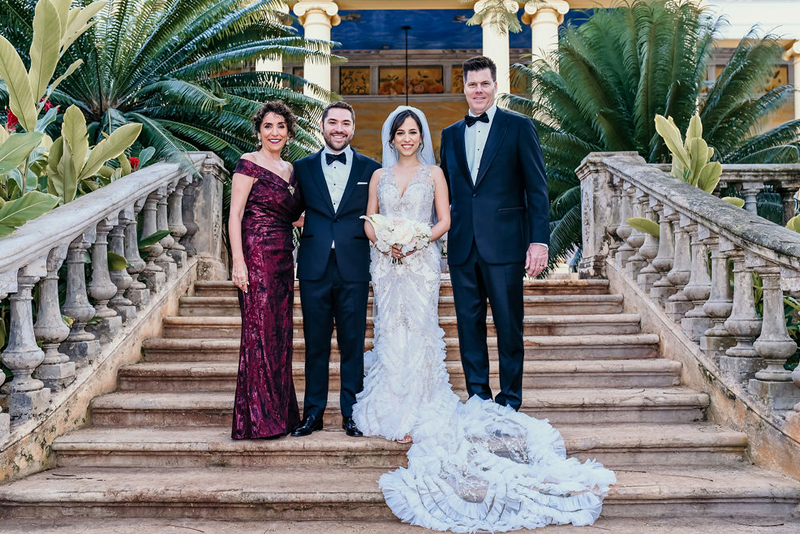 Remember that sometimes less is more, and this type of wedding is the perfect example of how something small and intimate can be even more romantic and special. Just imagine, how about a ceremony with the magical sunsets of Yucatan as the background or amazing pictures of your wedding in the gardens of a hacienda?
Weddings in cenote: magical and ancestral places that you can not miss
One of the most common recommendations for post-pandemic events is that they should be held in open or open-air venues, where social distancing measures can be taken more easily. 
One of the most unique and magical options is to have your intimate wedding in a cenote, the cenotes are natural paradises in the form of bodies of fresh crystalline water that contain ancestral beauty that dates back to the time of the Mayan people.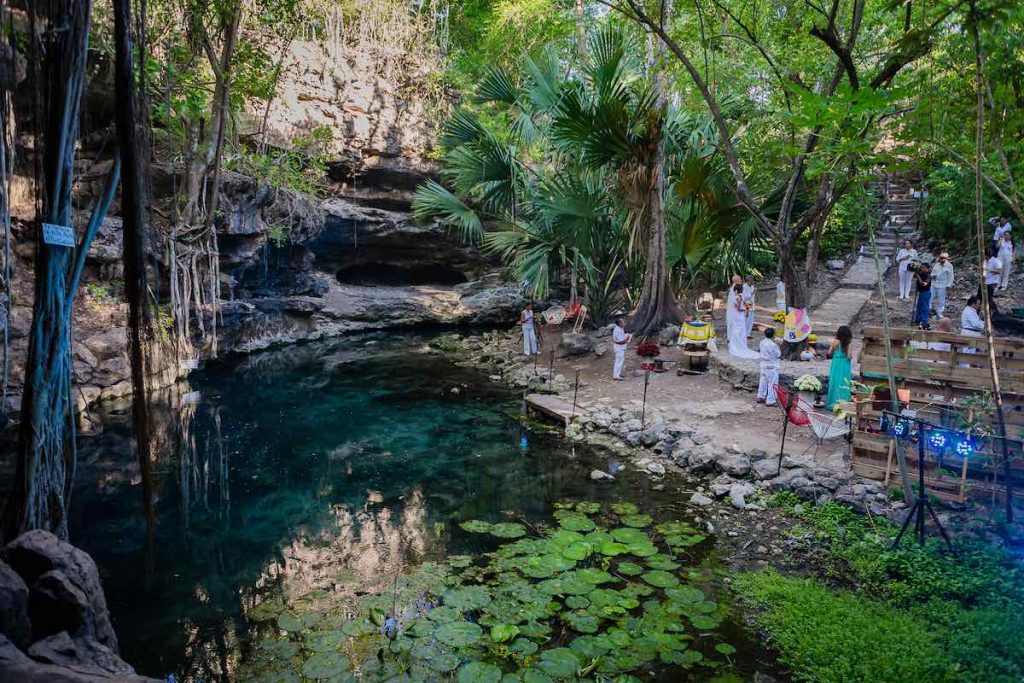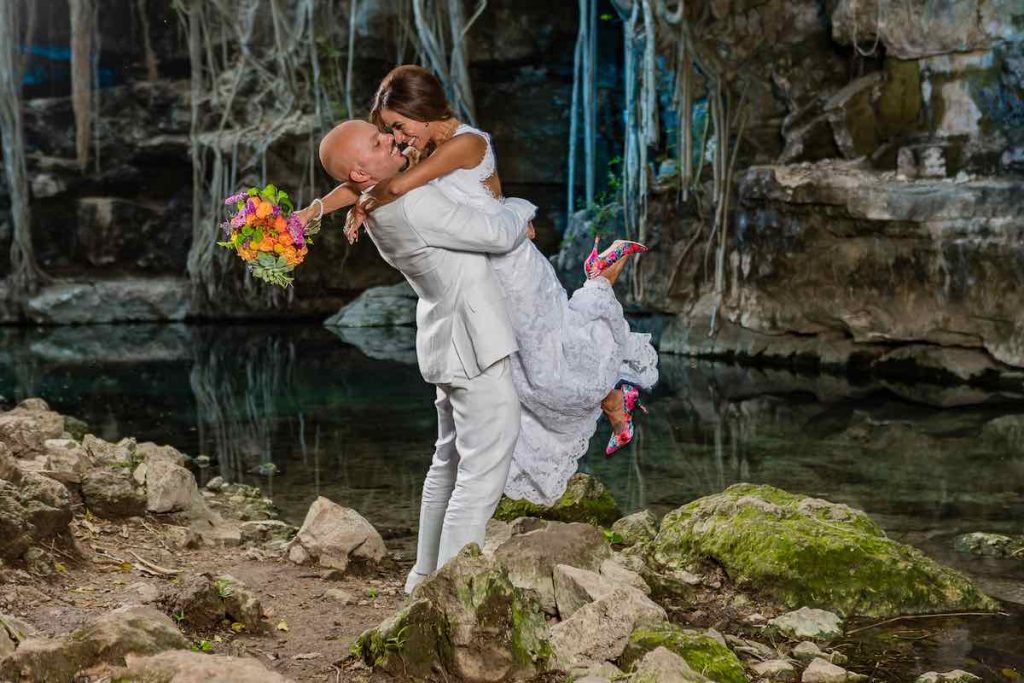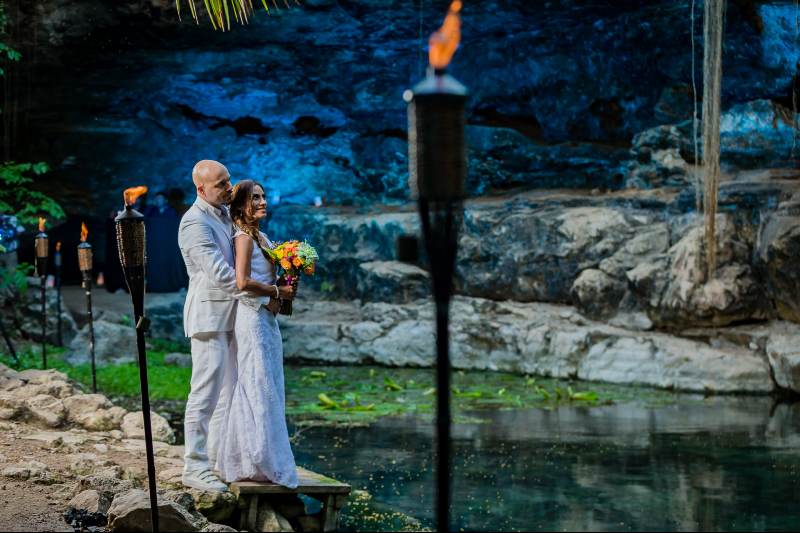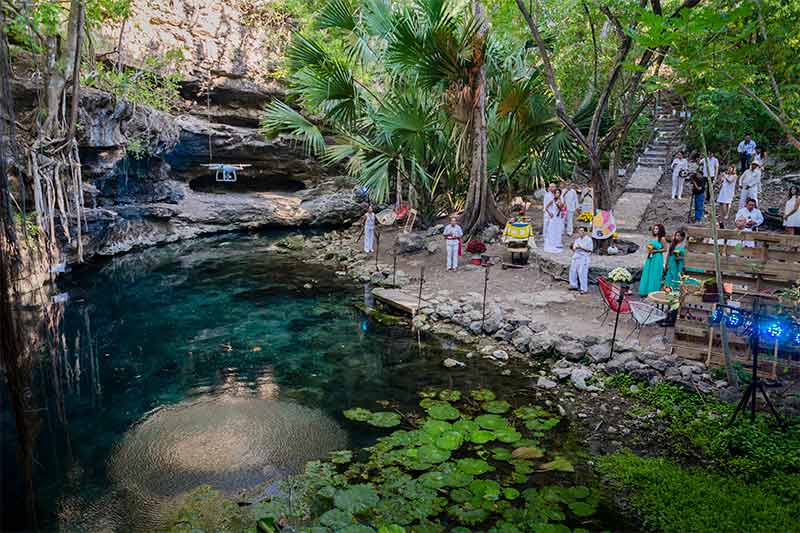 In them, you can perform different kinds of ceremonies. From civil to spiritual, such as the Mayan ceremony that consists in the union with your loved one through Mayan ceremonies led by a Mayan priest. 
In the cenote, the possibilities are limitless. You can even have a small reception depending on the cenote you choose from the wide variety that Yucatan has to offer. 
Combine fun and adventure with the mysticism and romantic atmosphere of these ancient sites and start planning a unique wedding.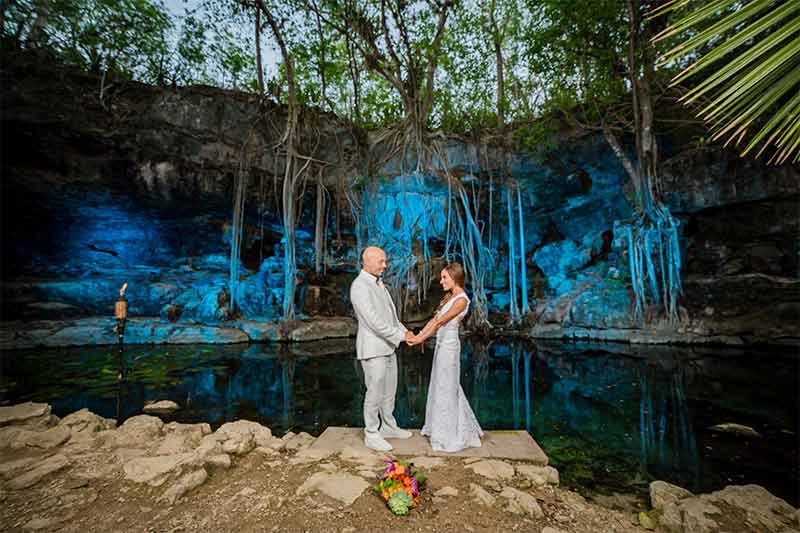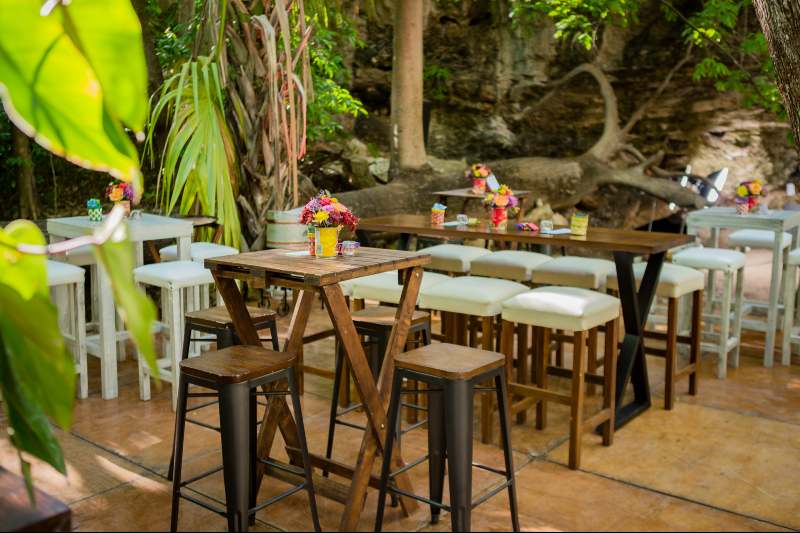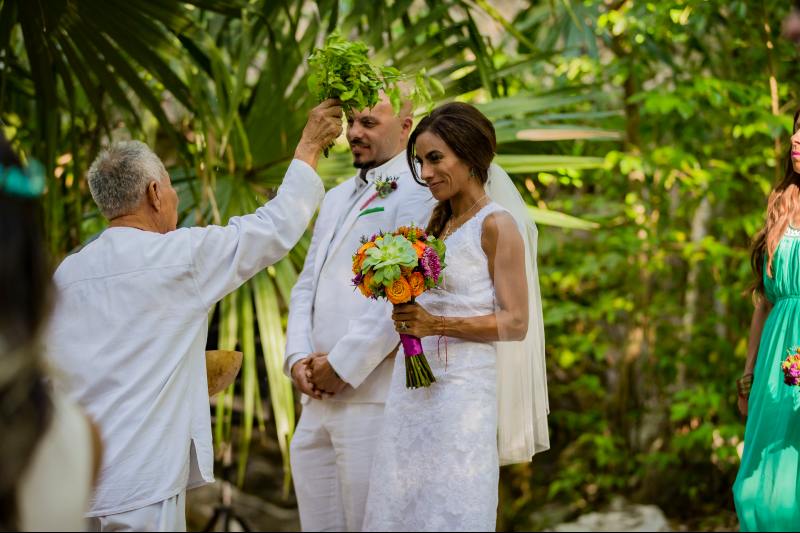 Hacienda Weddings: Architectural Treasures. 
The haciendas in Yucatan are one of the favorite places to celebrate weddings. They have a special charm that combines the beauty of the past with the tranquility and beauty of nature. In Yucatan, you can choose from a wide variety of haciendas with beautiful and imposing mansions and extensive gardens, perfect for an outdoor wedding.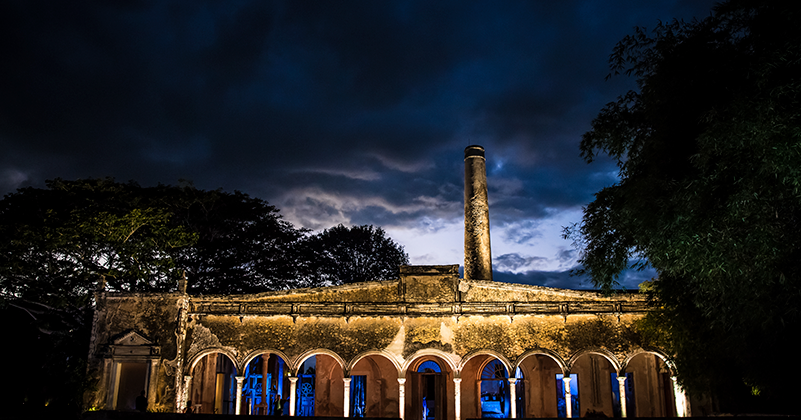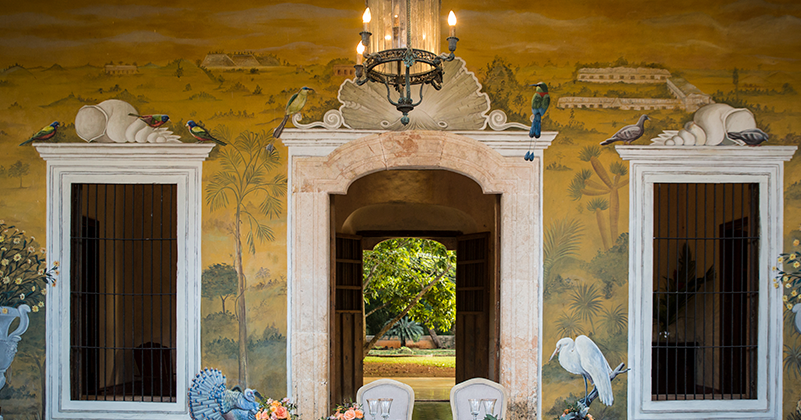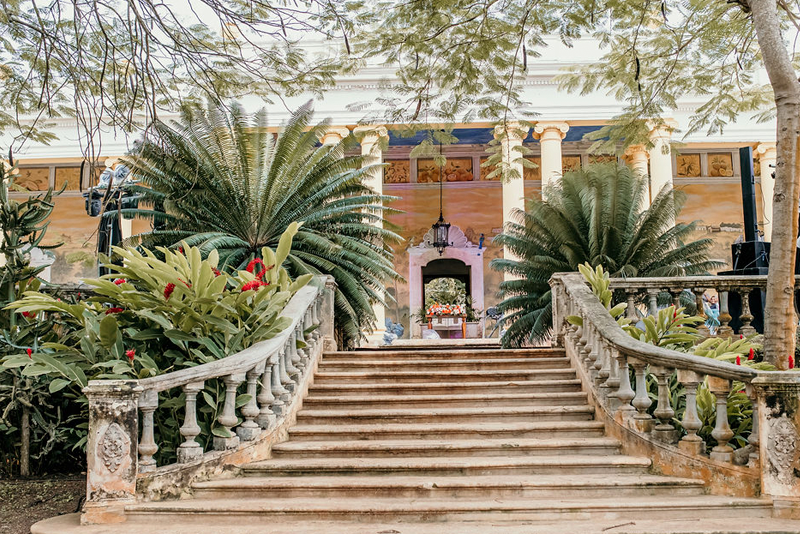 As the haciendas offer ample spaces, social distancing will not be a problem at your wedding. You will be able to comfortably accommodate your guests so they can safely enjoy the most special day of your life.
Because love is not canceled, your wedding shouldn't be either. 
You don't have to give up on that special day that you have planned for so long. Go to your wedding planner, let her know your ideas, and get ready to start a journey that you will not regret.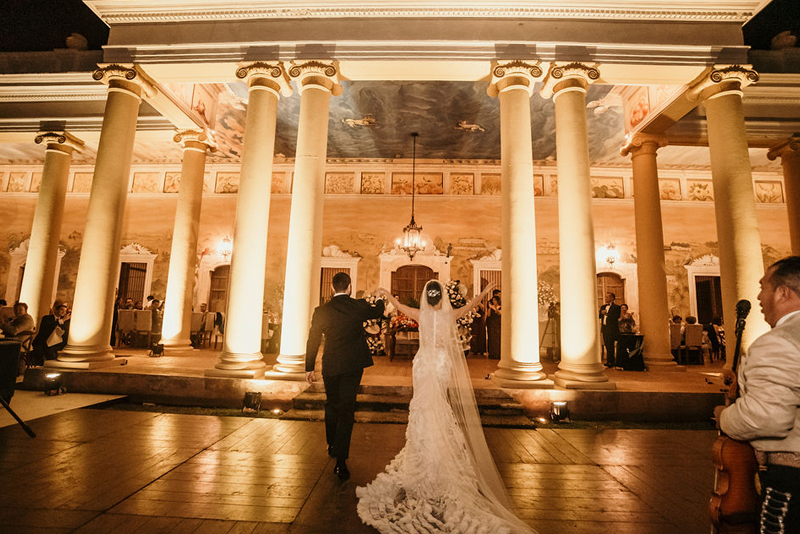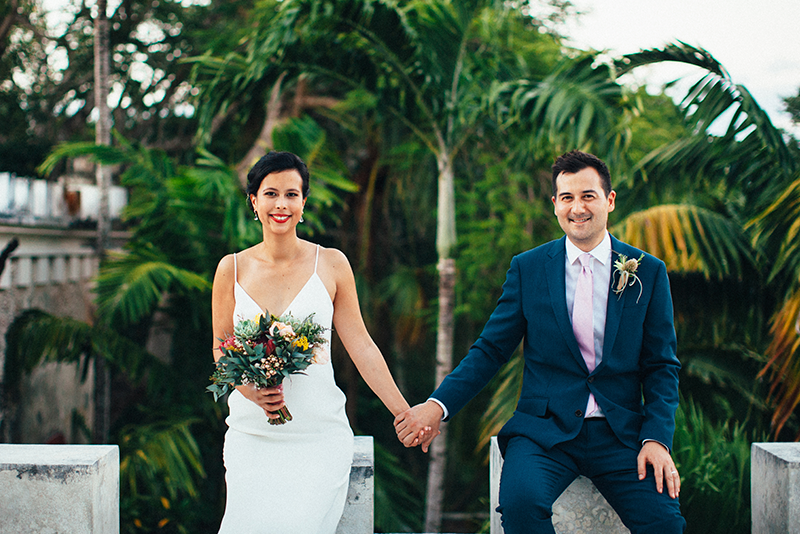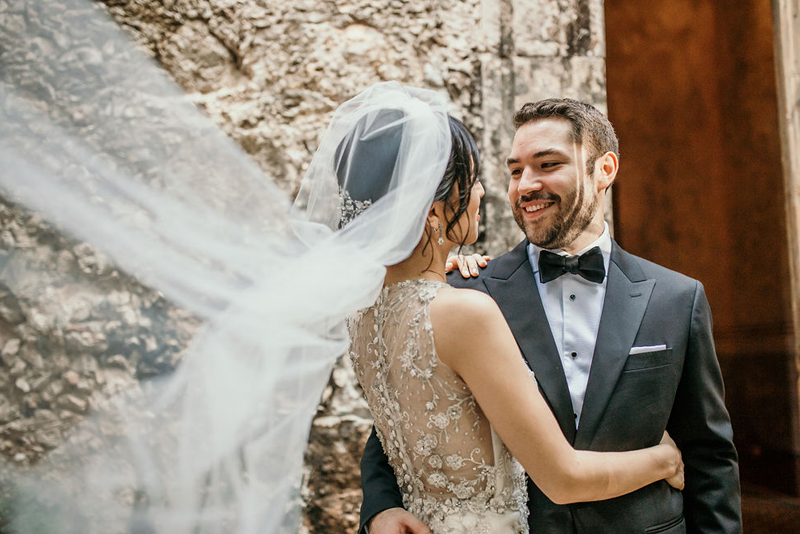 You can always celebrate with an intimate and small ceremony where the most important thing will be the love that you and your partner have for each other. By following the correct measures and protocols, you will have the opportunity to celebrate a wedding like no other.
Do you want to know more about TIPS for your wedding in Yucatan?

We are YUCATANLOVE, Wedding Planners in Mérida

, ask us.
Photo credits: @bibi_the_photographer , @armandohdzfotografia , @juanpablocamarapf