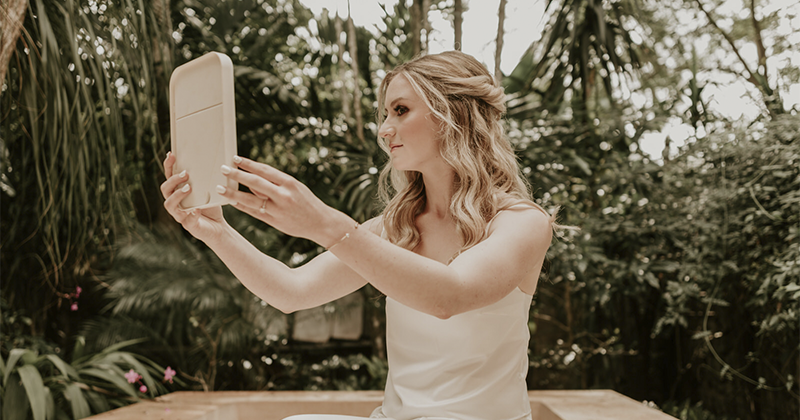 Wedding hairstyles you can't miss at your wedding in Yucatán 🤩
You already have the dress, the place, the make-up and all the preparations… What's missing is the choice of hairstyle.
This must be chosen according to the shape of your face, the type of hair and its length, obviously you can not miss your personality and the style of your wedding. So it is normal to prepare it with time and try several options until you reach the perfect choice for you.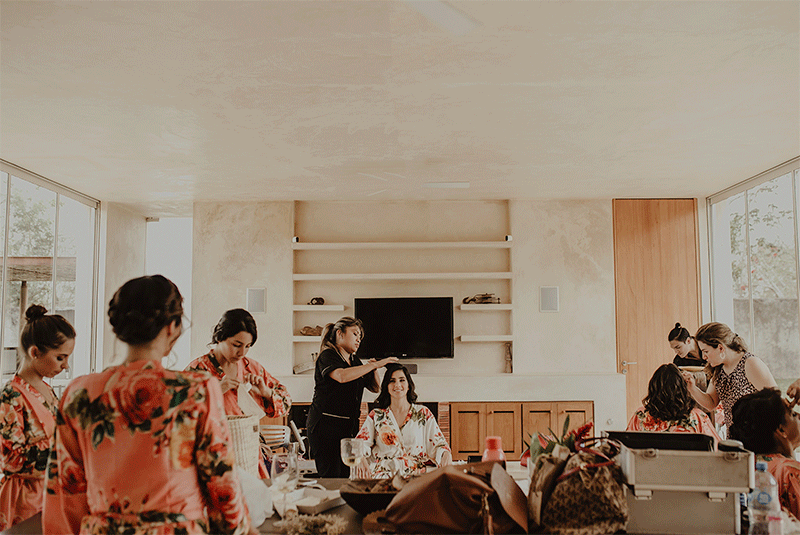 Taking into account the time of the day when it will take place is a very special starting point; if it will take place during the day you have several options, an updo or semi updo with details of nature. Or on the other hand, if it is at night, updo hairstyles are a very good option, either by a braid. If you decide to have your hair down, don't forget the heat and humidity.
The preparation of the hair is essential to achieve a good hairstyle, it is based on good hydration and a good rest.
If your hair is oily, wash it the same day of the wedding, otherwise, wash it the day before.
Moisturize it and if your hair is oily the recommendation is to wash it the same day of the wedding.
Your hairstyle will also help to highlight your features even more.
Some updos will highlight the color of your eyes and skin, with some styles slimming your face. Loose hair may make you feel more comfortable, it will be your choice if it will be mid-length or side parted.
The neckline of your dress should also be on your priority list. If you have a plunging neckline, a long hairstyle would look wonderful, on the other hand, if your dress has a high neckline, an updo will highlight your face better.
In the end, we know you will look beautiful
Do you want to know more about TIPS for your wedding in Yucatan? 
We are YUCATANLOVE, Wedding Planners in Mérida, ask us.