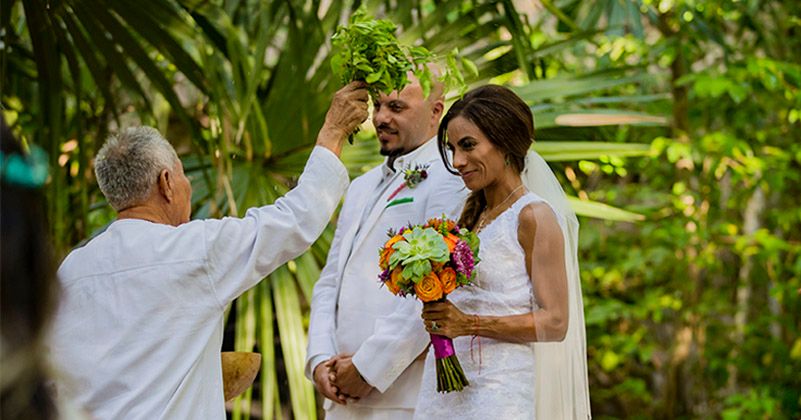 Wedding Ceremony at Cenote X Batun 🦋 Adriana & Kashan
Adriana & Kashan decided to get married in a traditional Mayan ceremony, typical of the Yucatan region. In this type of ceremony, offerings are given symbolizing the fruit of the earth, the groom gives the bride cocoa and corn, and she gives him tortillas and chocolates, which represent the union and prosperity that will come in the future.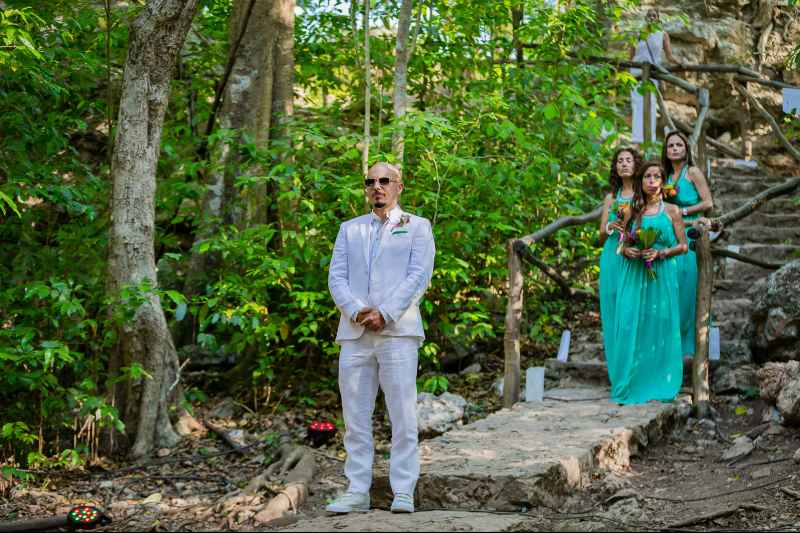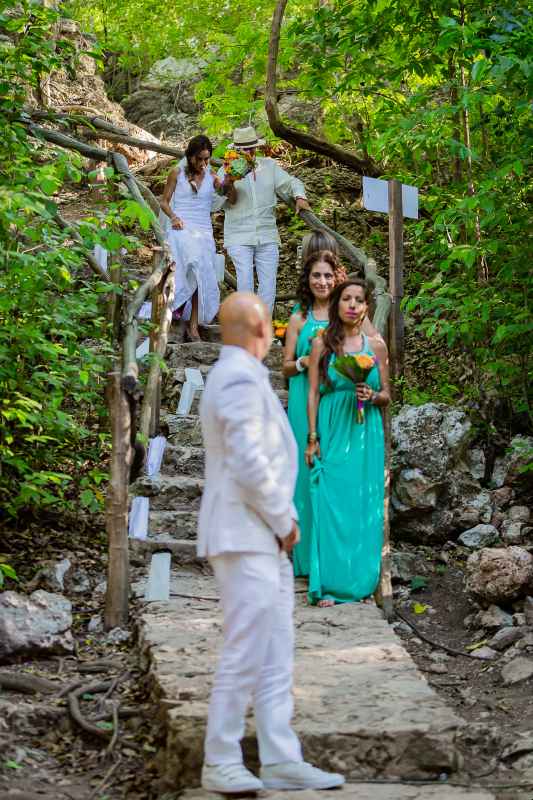 This ceremony was very special for the bride and groom because they had the opportunity to celebrate their nuptial bond in the sacred cenote X batun, where all their relatives and guests came spiritually close to mother earth to recharge their energies. 
Union in Cenote X Batun
The couple was overflowing with love in large quantities. Their complicity was spontaneous and their smiles were the gesture of so much joy. Adriana wore a mermaid-cut dress in lace fabrics and a vaporous veil on her hips. Her spectacular pink Mexican shoes confirmed her style. She loves Mexico!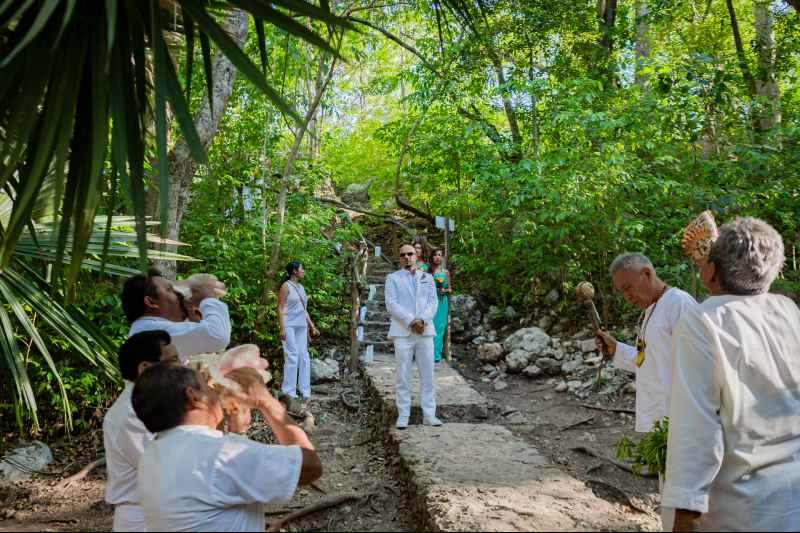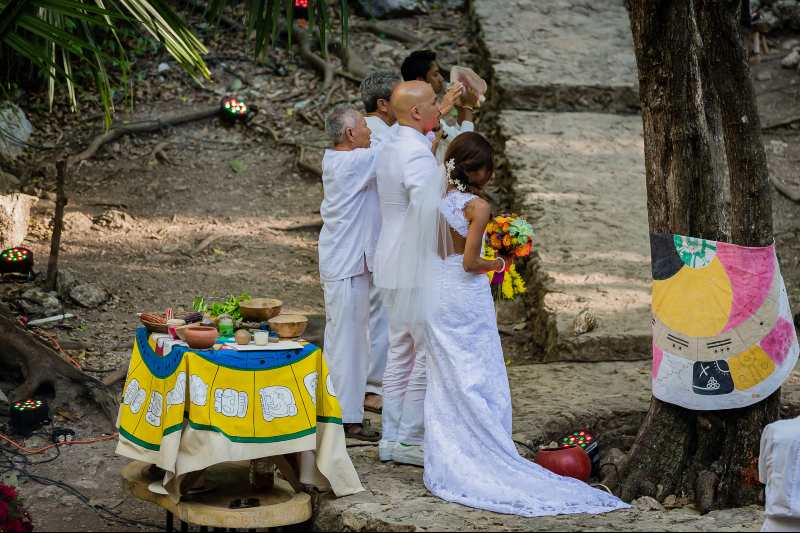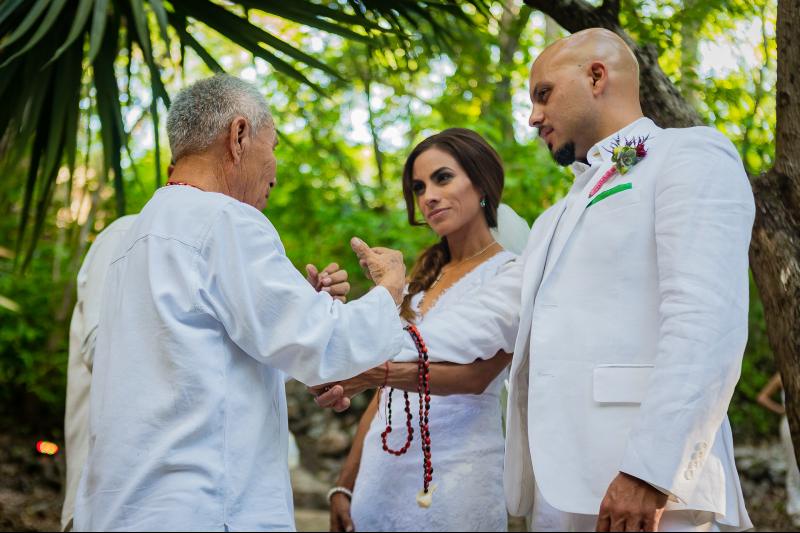 The four elements were evoked to strengthen the union. The couple offered corn, cocoa, flowers, honey, and seeds to the Mayan gods, and then exchanged vows and rings in a moving speech. Together with the guests, they drank balché, which is the sacred drink of the Mayas. The aroma of incense purified the environment. The torches and the sound of the snails complemented the context. There was a pure charm in the air.
The love is magic
Kashan's eyes lit up when he saw Adriana coming down the stairs of the cenote and tears came to his eyes. Adriana looked more than spectacular in her white mermaid-cut dress.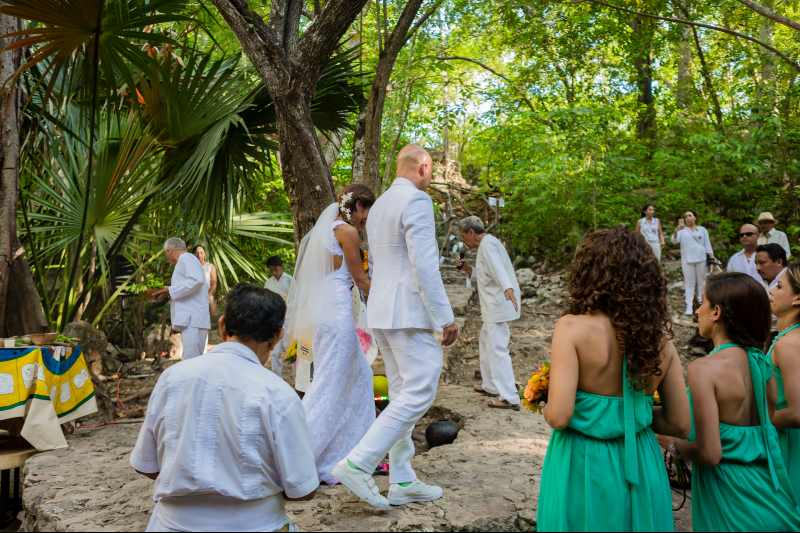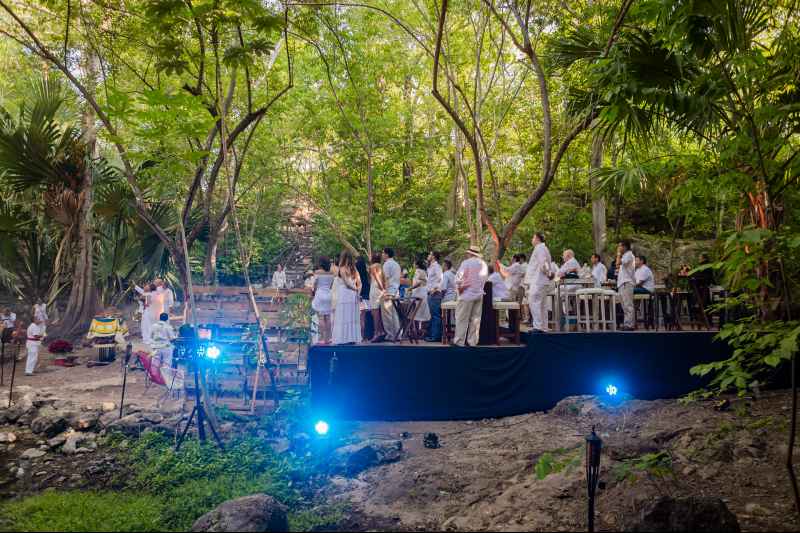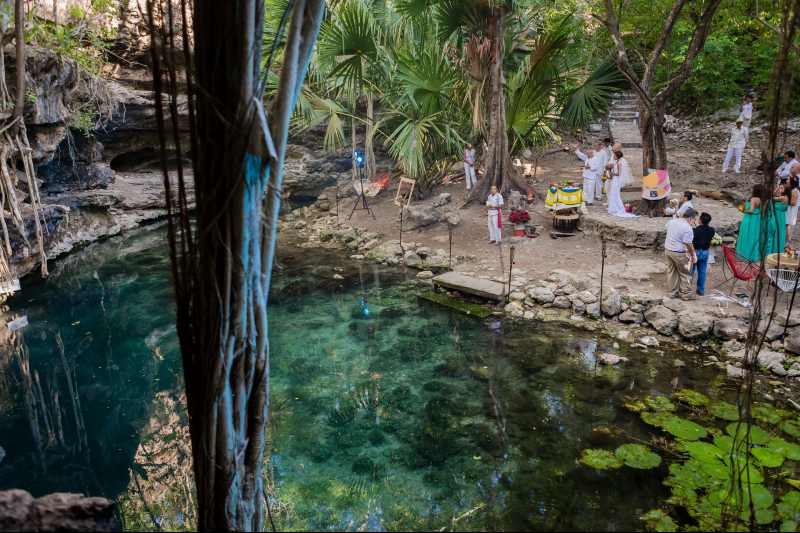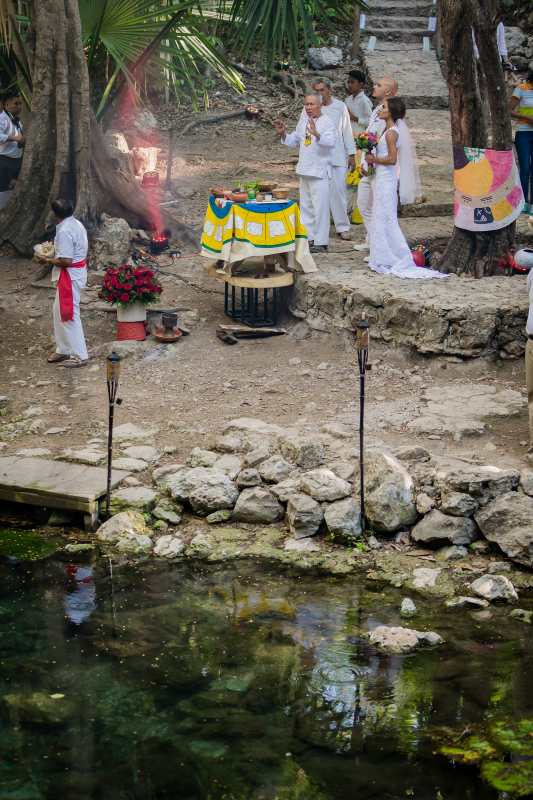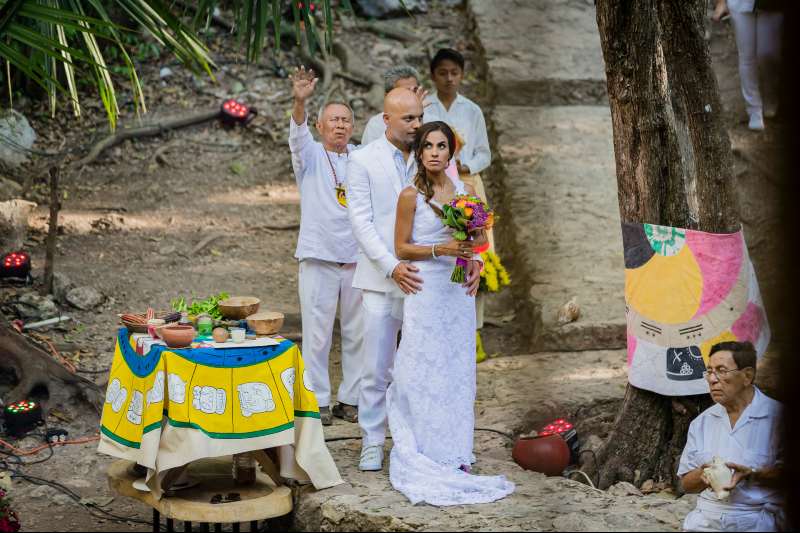 The ceremony was magical and all her guests and family were present to witness this love. Adriana & Kashan promised each other to love each other for life, to be together in good times and bad and to be the best couple every day.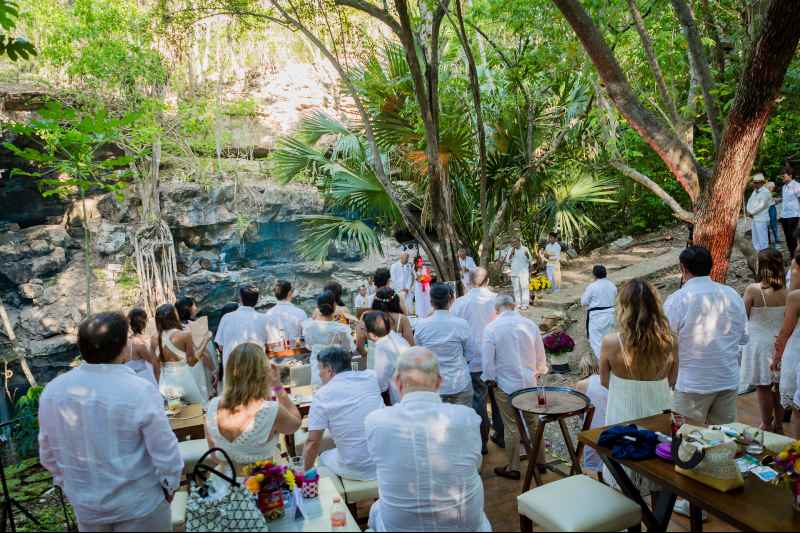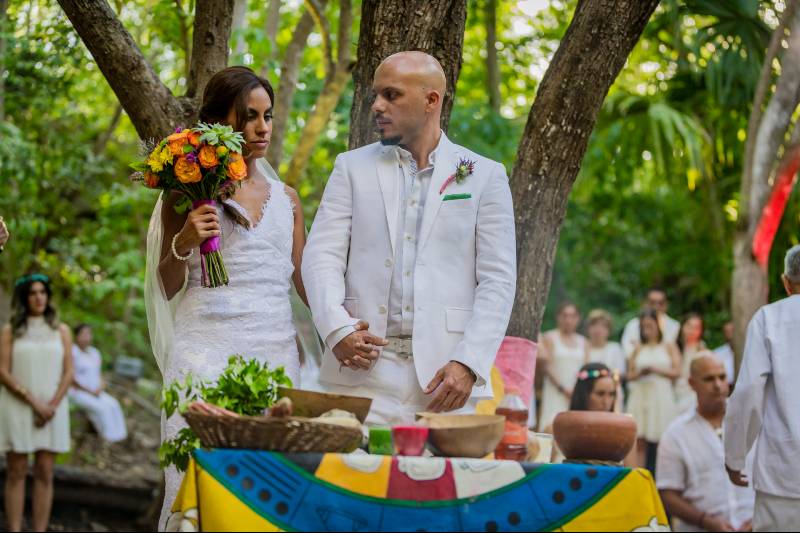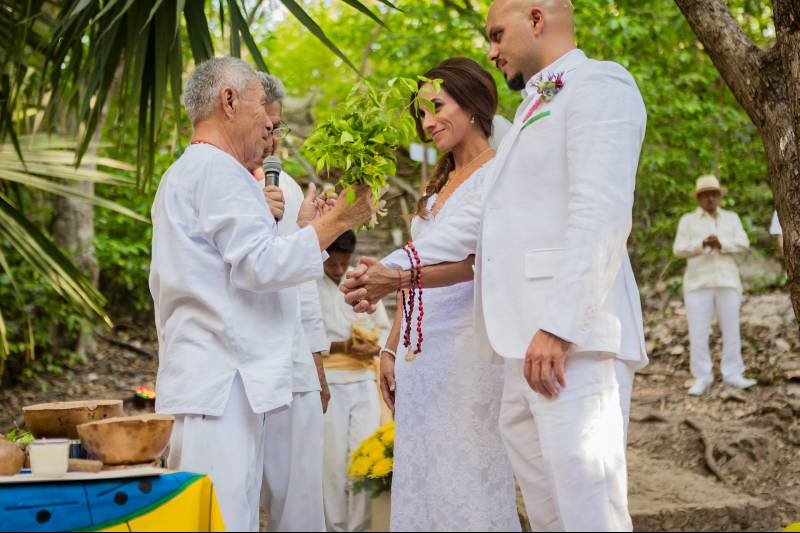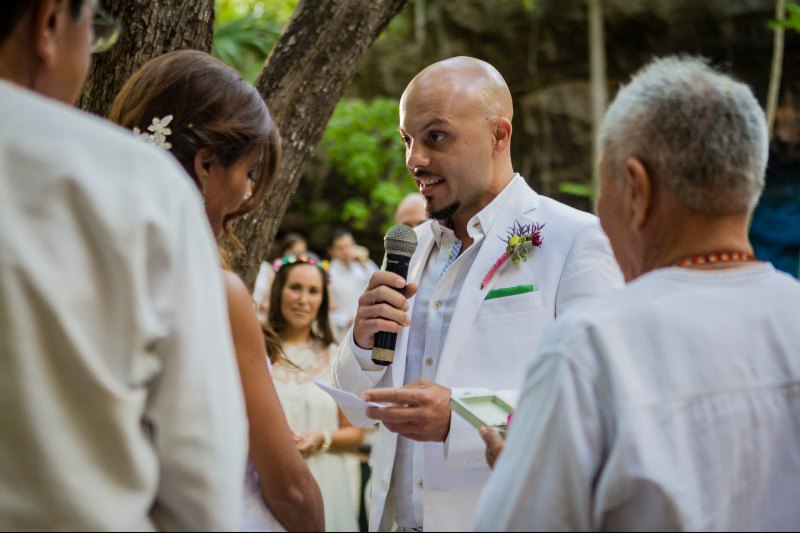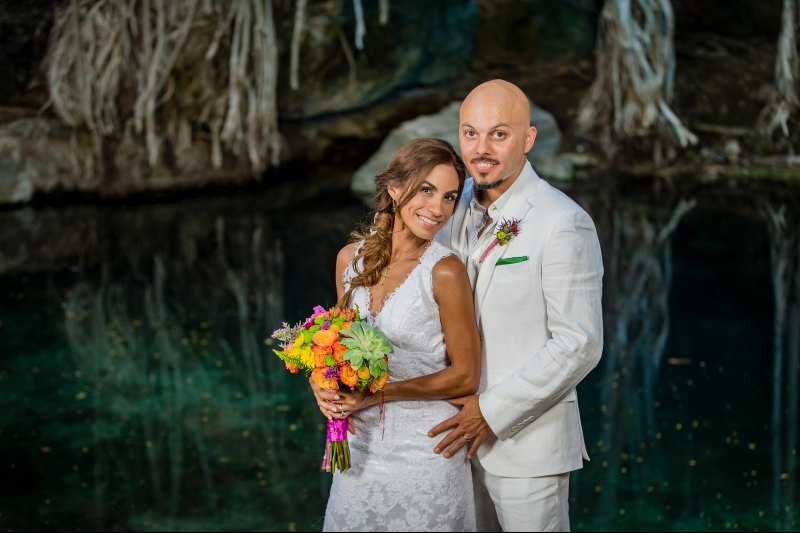 We are very happy that Adriana & Kashan trusted us to organize their wedding, thank you very much!
Do you want to know more about TIPS for your wedding in Yucatan?

We are YUCATANLOVE, Wedding Planners in Mérida

, ask us.
Créditos fotográficos: @armandohdzfotografia