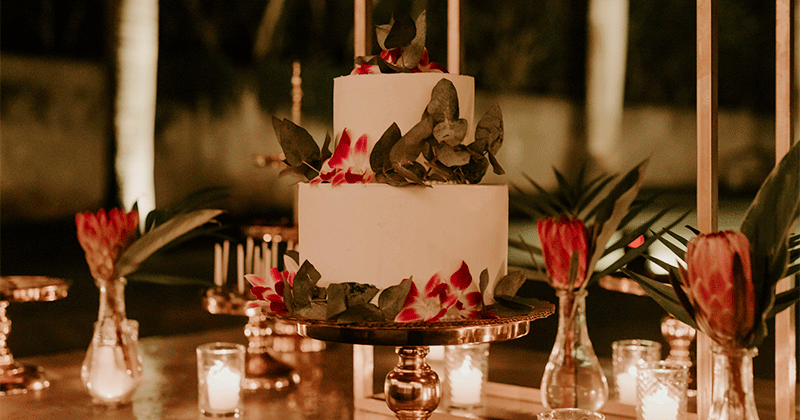 Wedding Cake trends 2022 💍 🎂
Weddings have been able to make a comeback thanks to the improvement in the pandemic, and along with them, wedding cakes are something we can't leave behind. Are you ready for the wedding cakes trends of 2022? We tell you all about the wedding cake trends that will be dominating all of next year.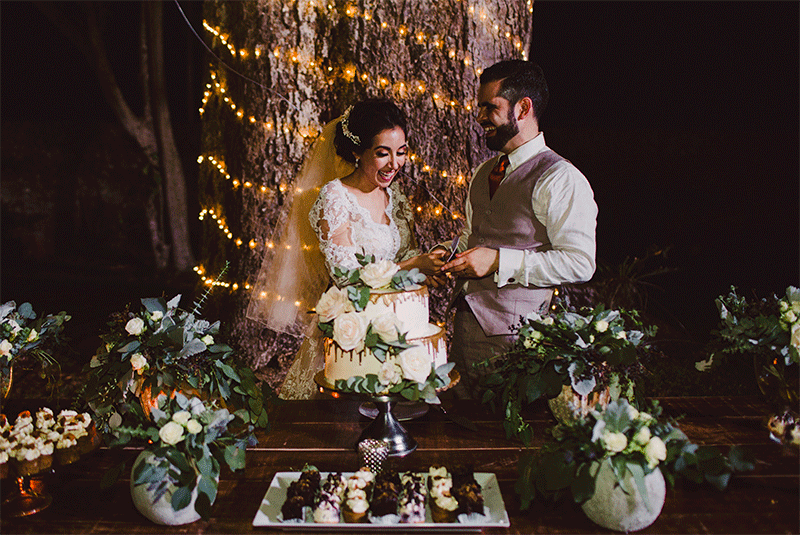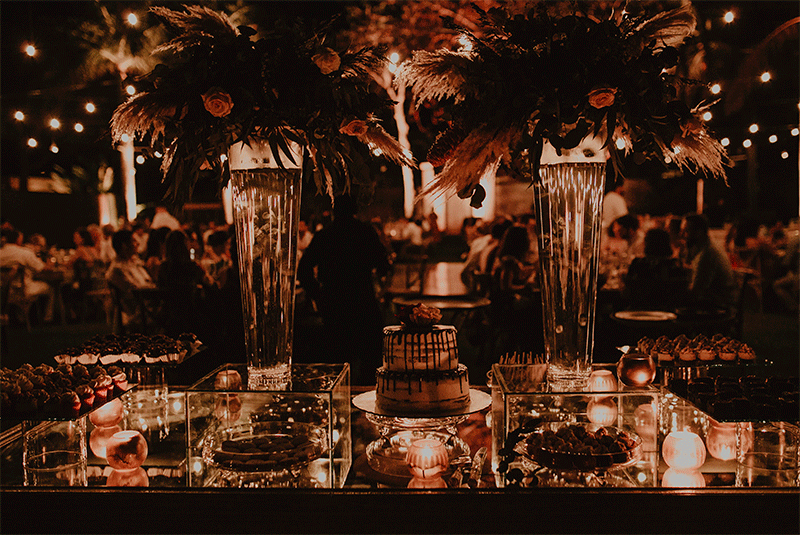 The most romantic part of a wedding is when the couple says "I do" and accompanying your celebration with such a sweet moment with the wedding cake will be the beginning of a magical night.
As the years go by, trends change and wedding cakes are no exception, the world's pastry chefs are always looking to innovate to create masterpieces and make the bride and groom enjoy every moment. Check out the 6 best trends in wedding cakes.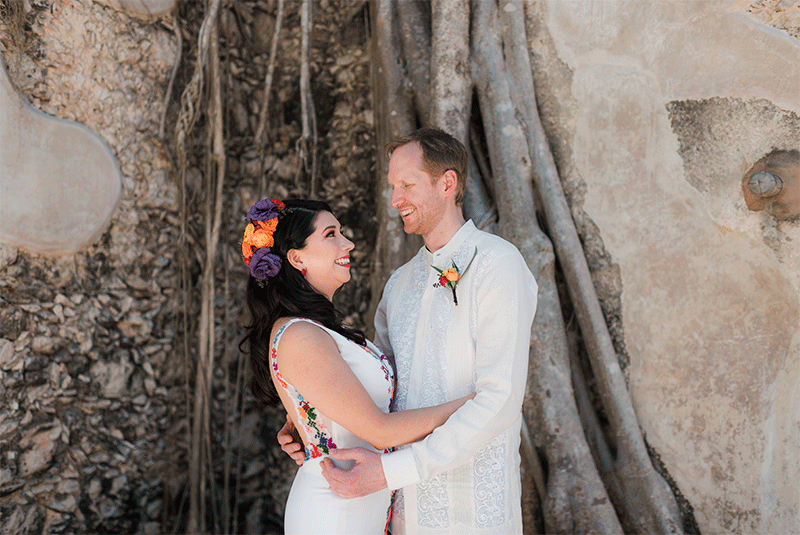 1. Sweets and pastries table.
Due to Covid-19, the wedding industry had to adapt and along with it the way we eat and drink. That's why a great option for weddings is to opt for a cake table instead of just one cake for everyone.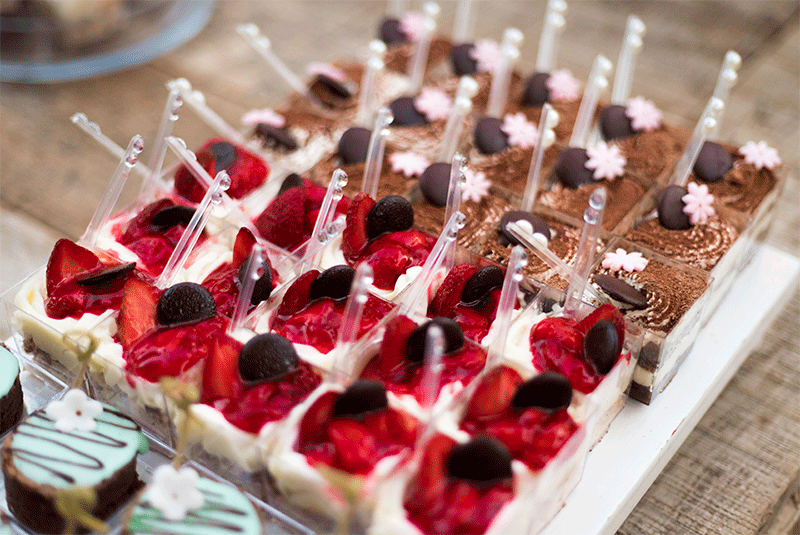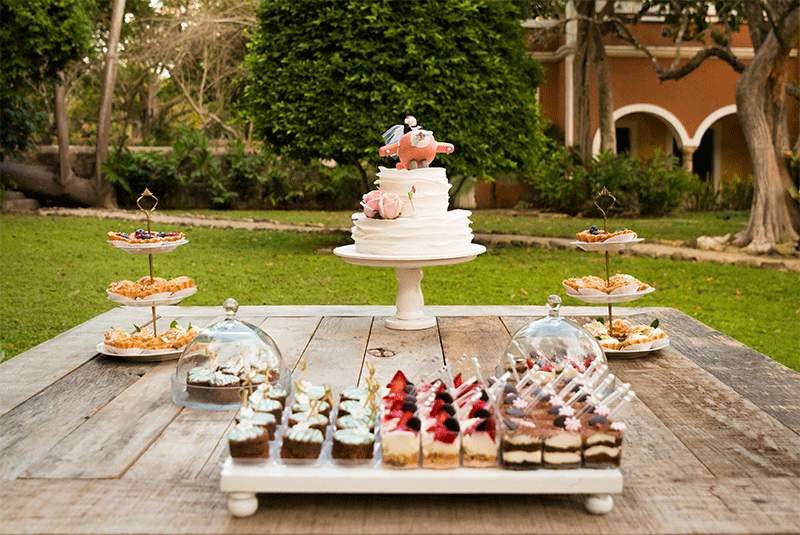 You can have different cupcakes, cookies, and personalized desserts for your guests to enjoy without having to worry about viruses.
2. Deconstructed Cakes
Deconstructed cakes are trending during this pandemic. Ideal for intimate and small celebrations, such a dessert will be a modern and safe option. Can you imagine having your cake in pieces decorating the table?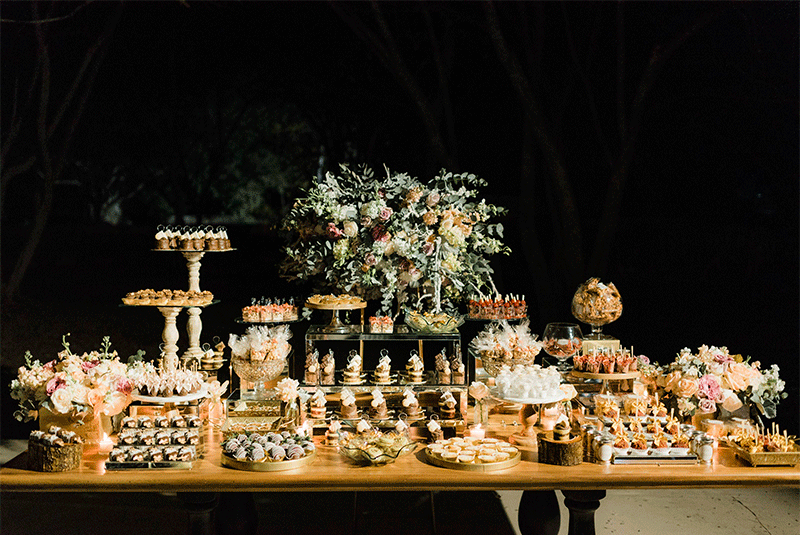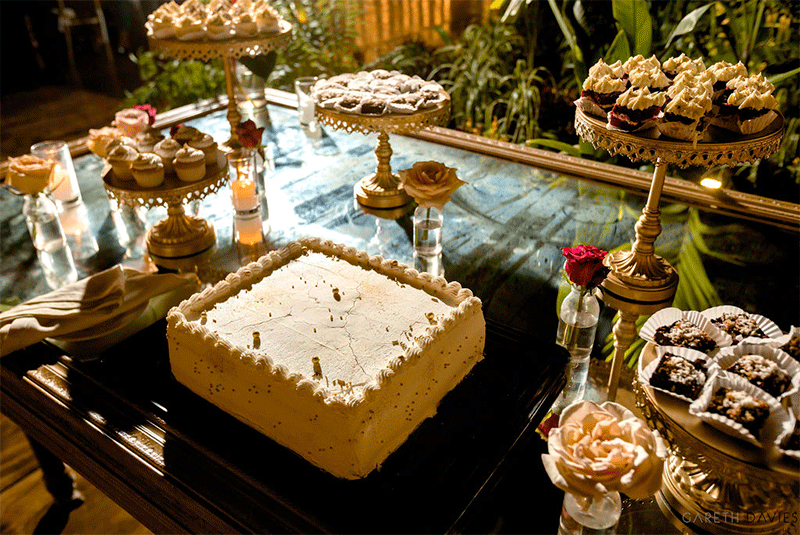 With one like this for your wedding, the possibilities for decorating will surely be gigantic. Forget about big 5-tier cakes, sometimes less is more.
3. Cake Hoop
Weddings and parties have become more personalized as the years go by, and these types of wedding cakes are living proof of that. With a Cake hoop, your wedding will be the most fun and elegant, since it will allow you to decorate the arch according to the theme of your wedding.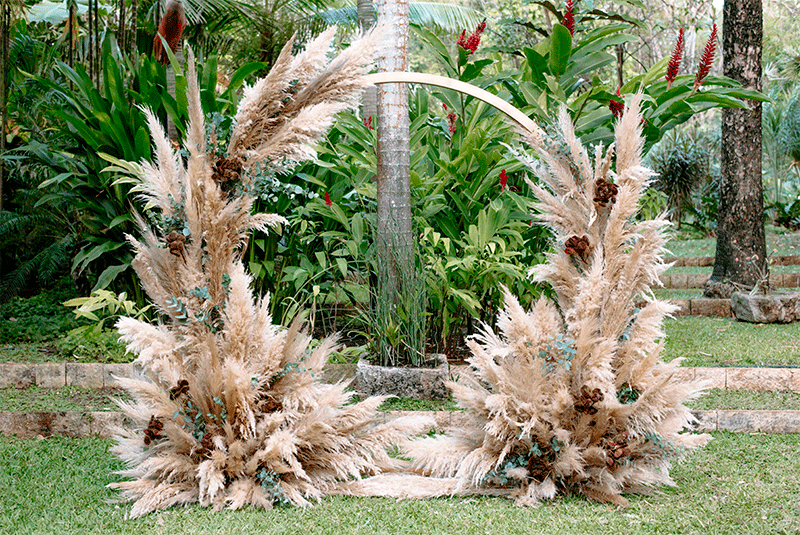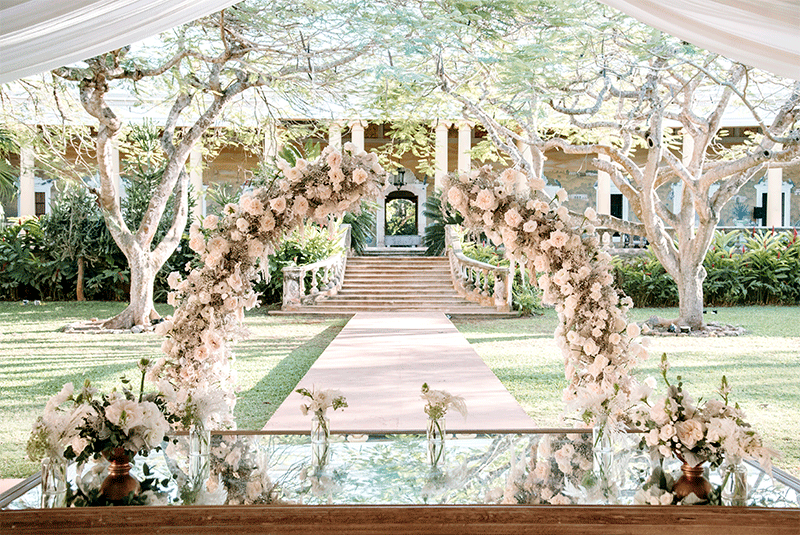 Let your imagination run wild and dare to have a cake like this at your wedding.

4. Individual mini cakes
Individual cakes will delight your guests as they will be part of that sweet moment in a unique and special way. If you have a big wedding budget, individual mini cakes will give that sophisticated touch you are looking for.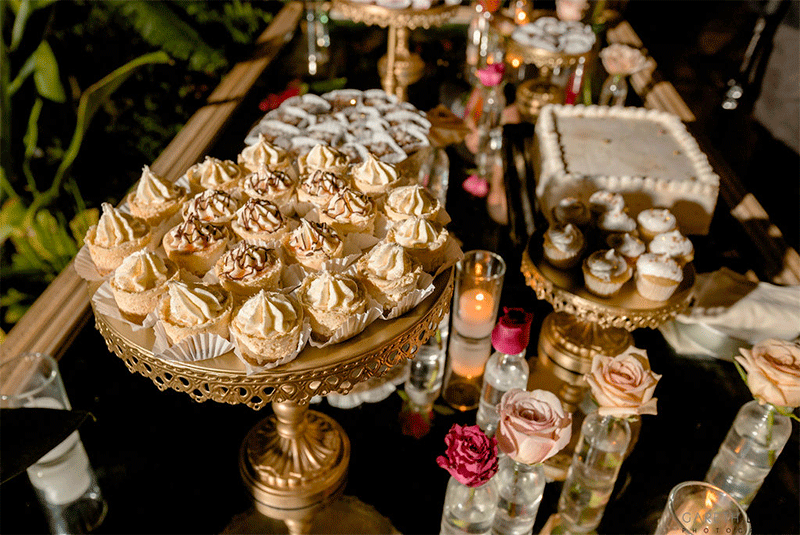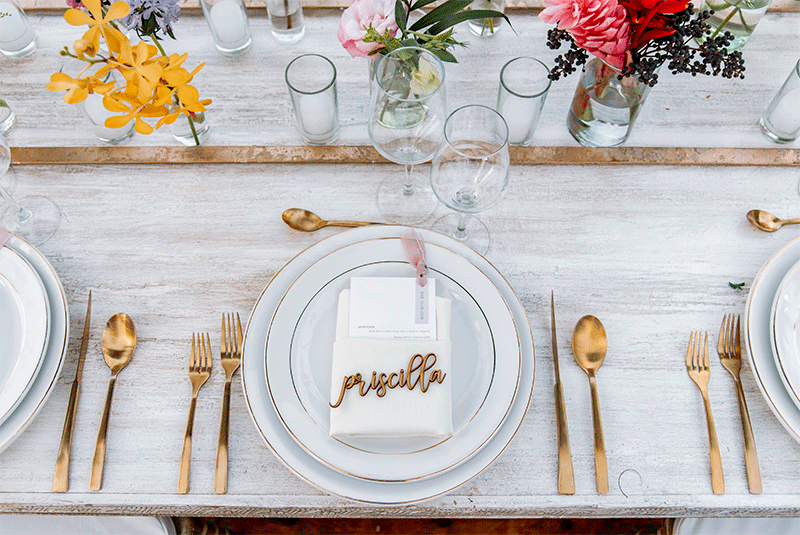 This trend will give security to you and your guests because everyone will be able to enjoy their own cake.
5. Out of this world cakes
Extravagant cakes that leave a mark on guests will be an assured trend in 2022. The opportunity to create a piece of art on your wedding day has arrived.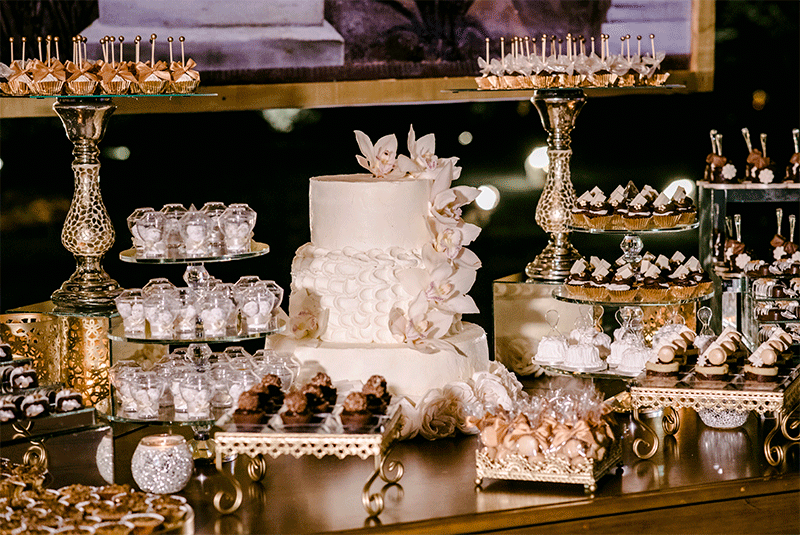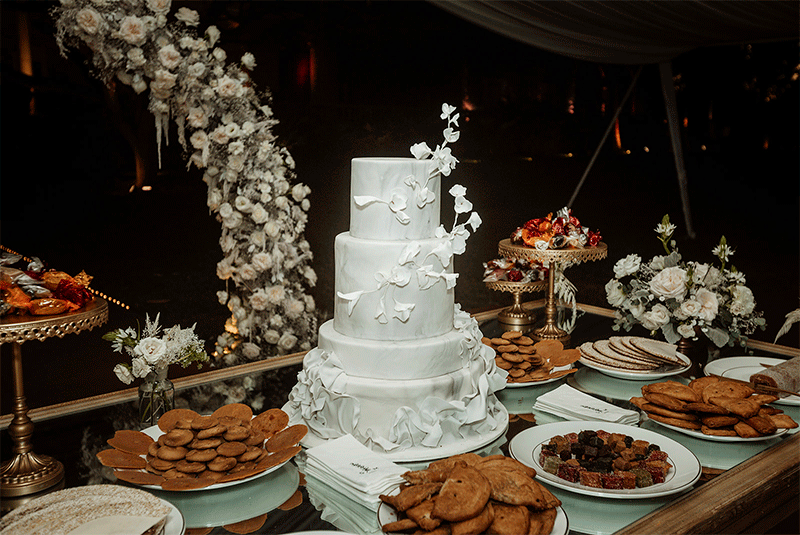 If you are an out-of-this-world couple, these types of cakes are ideal for framing the personality of your celebration.

6. Flower power 
Flowers can never be missing at a wedding, right? How about bringing romance to your wedding cake? This trend of using pressed flowers will continue to be a beautiful option for 2022.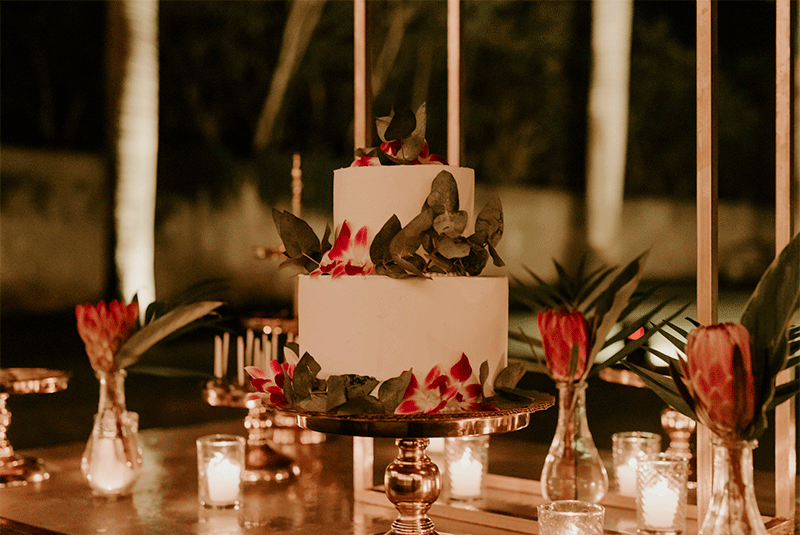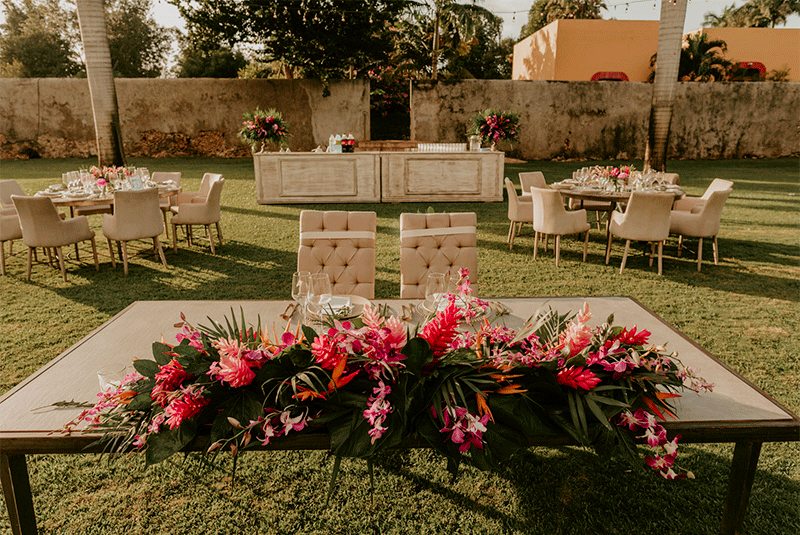 Don't forget to ask your flower supplier and the chef in charge of your wedding cake for recommendations to create a unique and romantic piece of art.
Now that you know the different options for cakes in 2022, do you know which one you will choose? Whether you prefer the minimalism of a deconstructed cake or the extravagance of an out-of-this-world cake, sweetness will not be missing in the most beautiful moment of your life.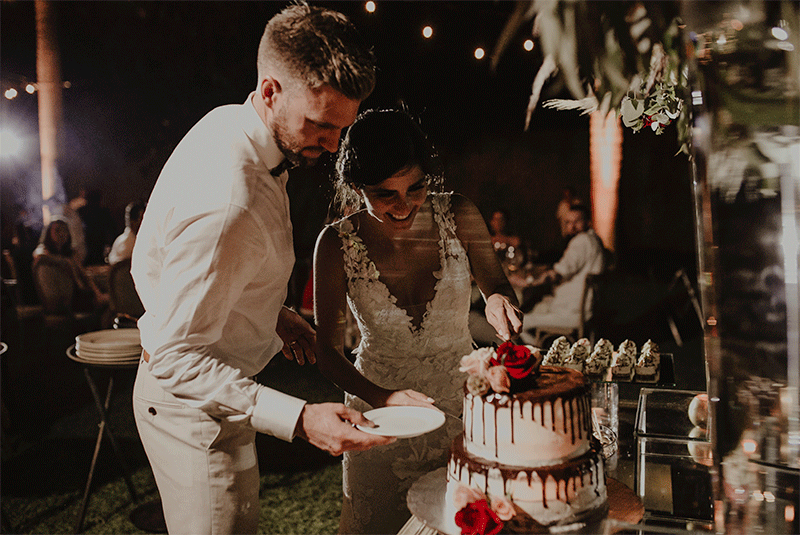 Do you want to know more about TIPS for your wedding in Yucatan? We are YUCATANLOVE, Wedding Planners in Mérida, ask us.