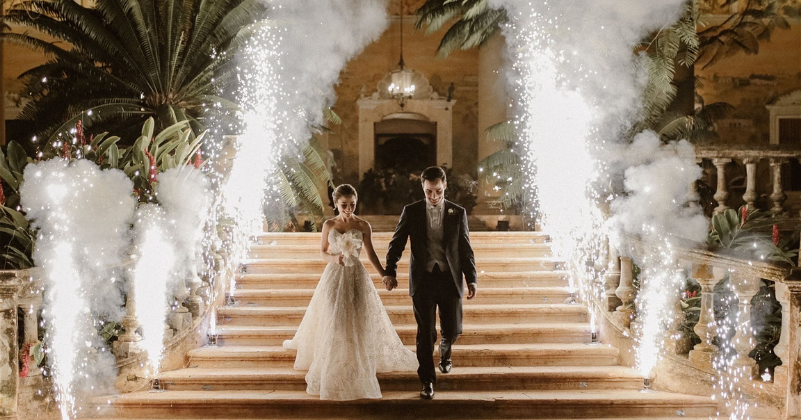 Destination Wedding at Hacienda Tekik de Regil: 🕊 Nancy & Daniel
If there's one thing we can say about Nancy and Daniel's wedding is that it was full of smiles, love, and happiness. After a long time searching they found the perfect place to get married, and when the time finally had come for them to celebrate it, they overflowed their venue with the unconditional love they felt for each other. There is no doubt that it was a spectacular weekend.
Unique and elegant wedding
The celebration began a few days earlier with a welcome party at a beautiful Quinta. The guests enjoyed a gourmet buffet and could try different cocktails and beers. For dessert, they enjoyed Yucatan traditional 'Esquites' and 'Marquesitas'. To set the mood of the party and show a little bit of the Yucatan culture, their guest got to see a sample of the popular festival known as Vaquería, which has its origins in the colonial era. People danced to Jarana with traditional costumes and music. At the end of the welcome party, everyone received a welcome bag with handmade local cookies and a postcard from Hacienda Tekik de Regil, where the wedding would take place.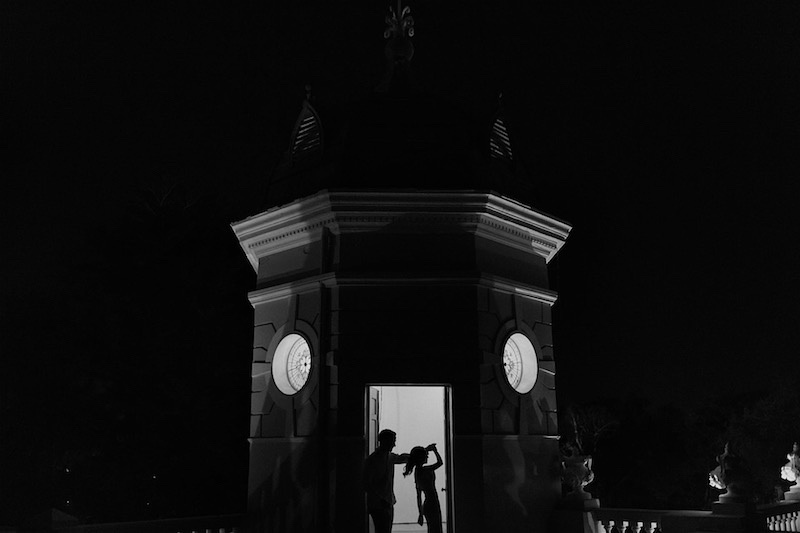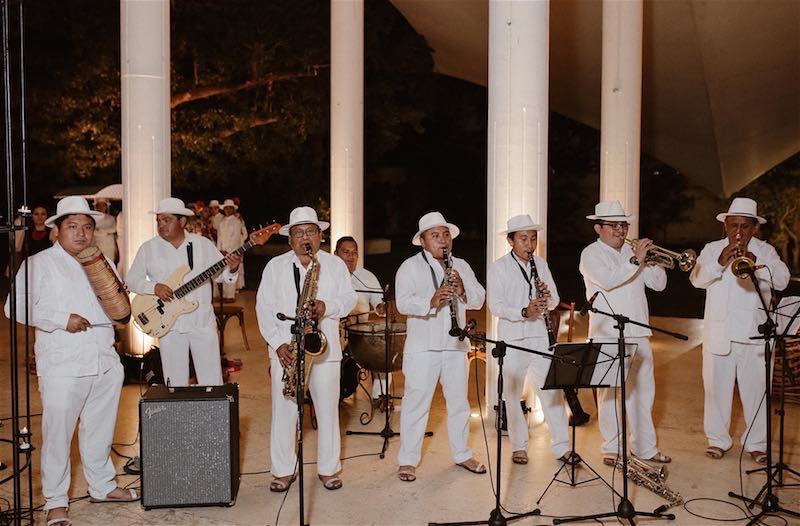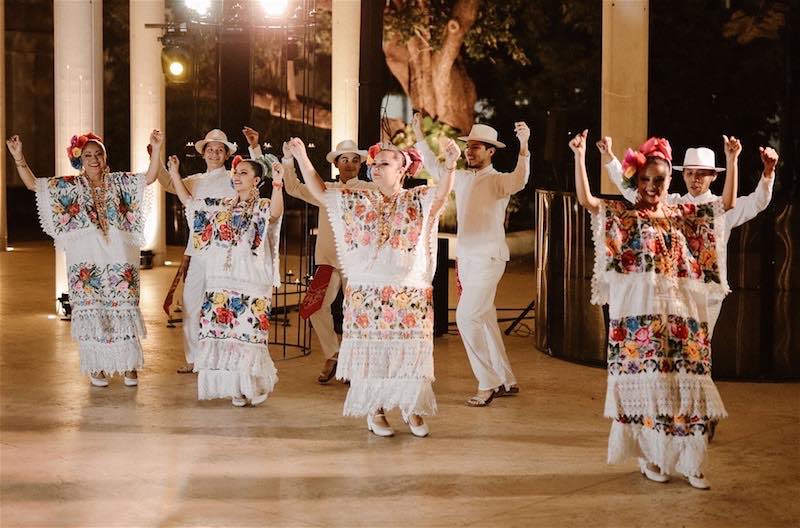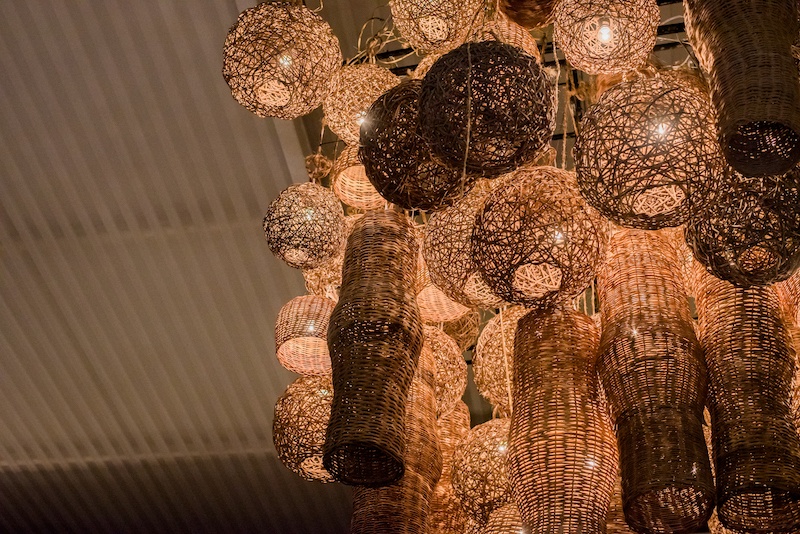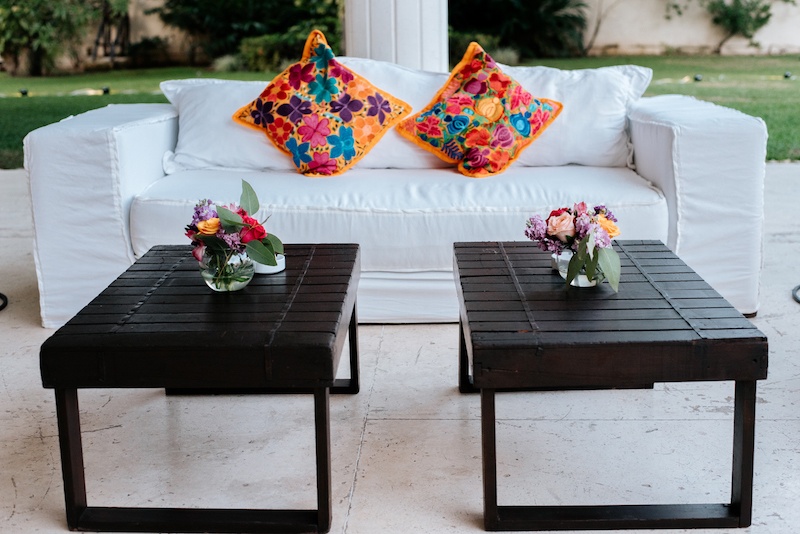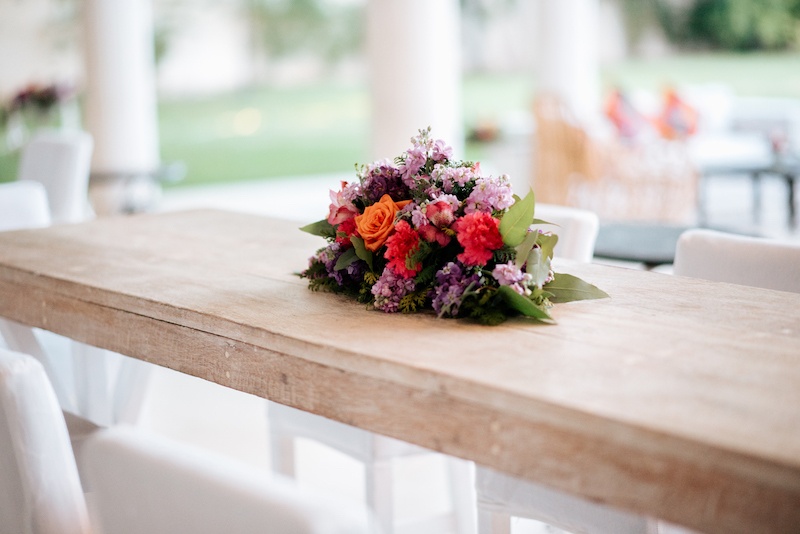 An unforgettable Getting Ready
The wedding day began with the preparation of the bride and groom at the Hacienda, where the banquet was to be held. Nancy wore an exclusive heart-cut dress with lace details. Her very long veil complimented her look, it looked spectacular.
Daniel preferred to wear a traditional black suit, with gray details. Both of them were radiant and their happiness was equally contagious.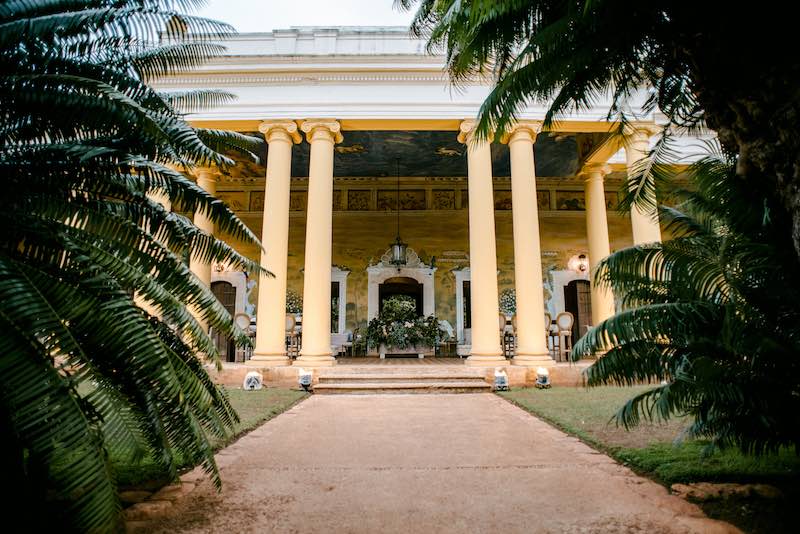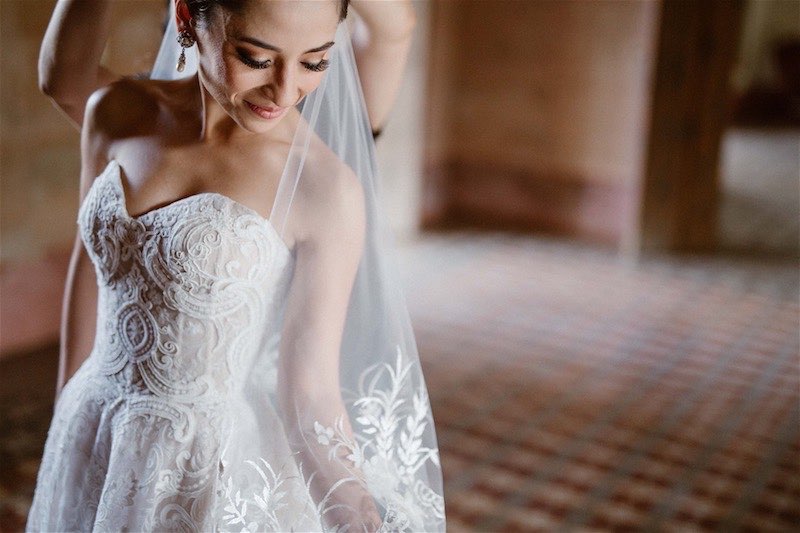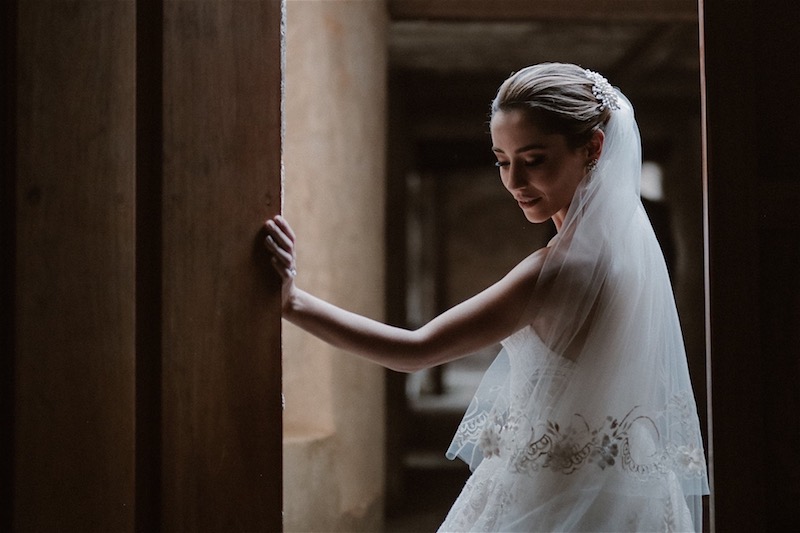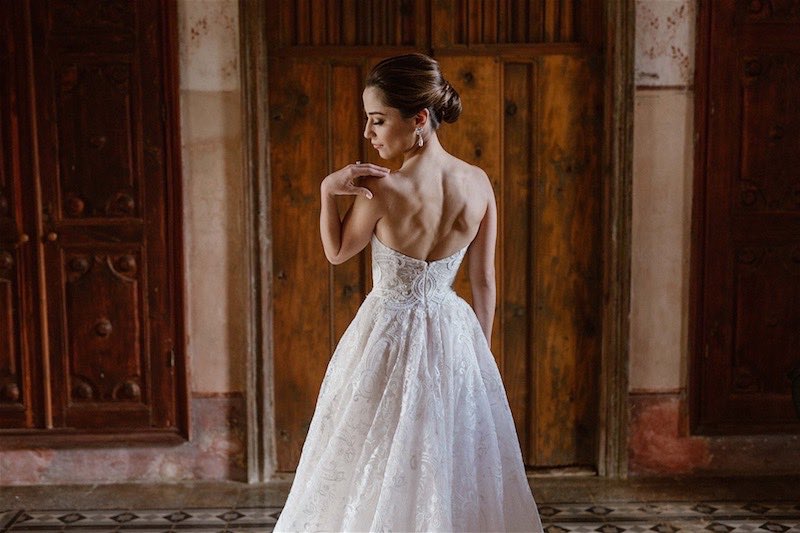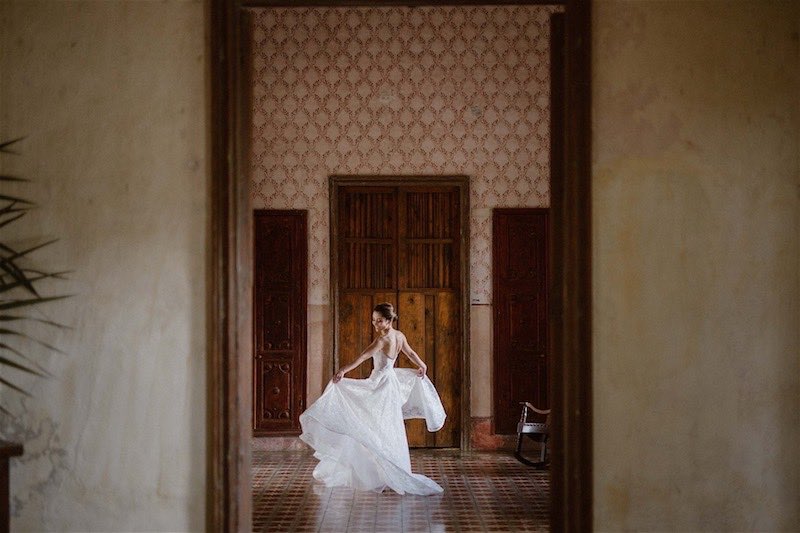 Love Union at Hacienda Yucateca
The religious ceremony was held in the Third Order Church in Merida which has great history and tradition, and of course, is one of the most exclusive places in the city. Nancy arrived with her father in a classic car, it was a very special moment for both of them, we can't help but sigh when we remember the happiness in their faces that day. The moments of family unity and joy that were experienced inside the church were framed by flowers and violins.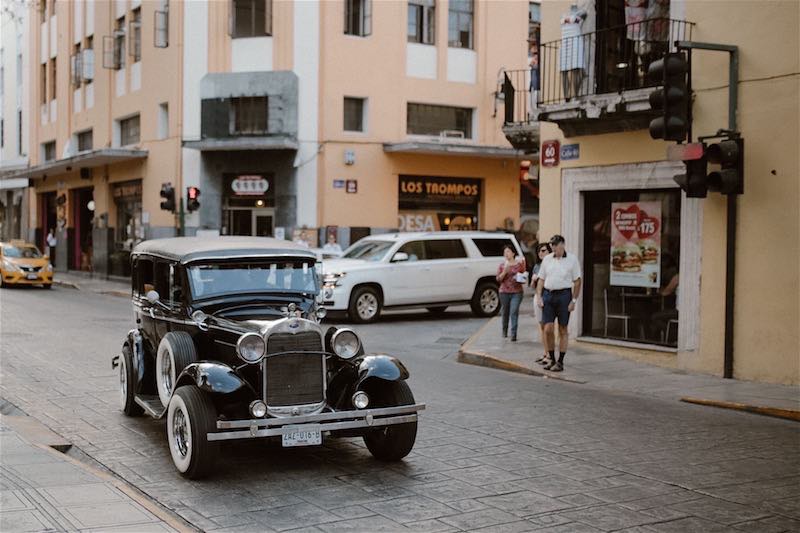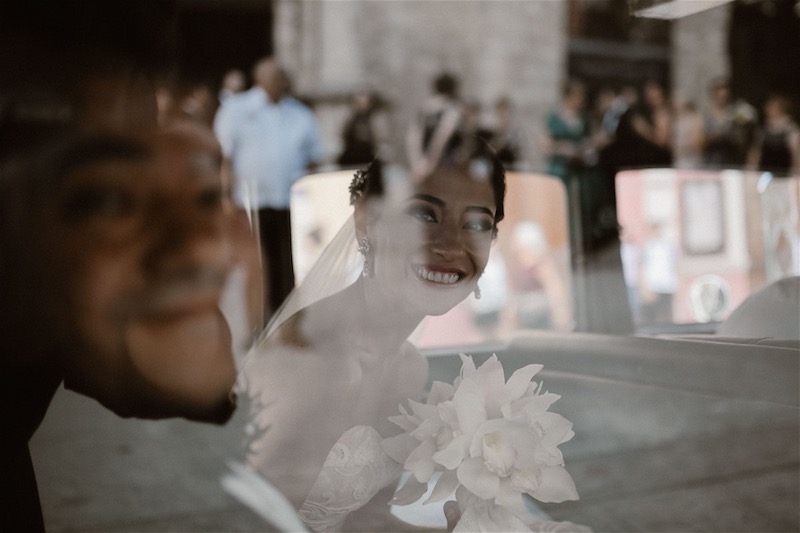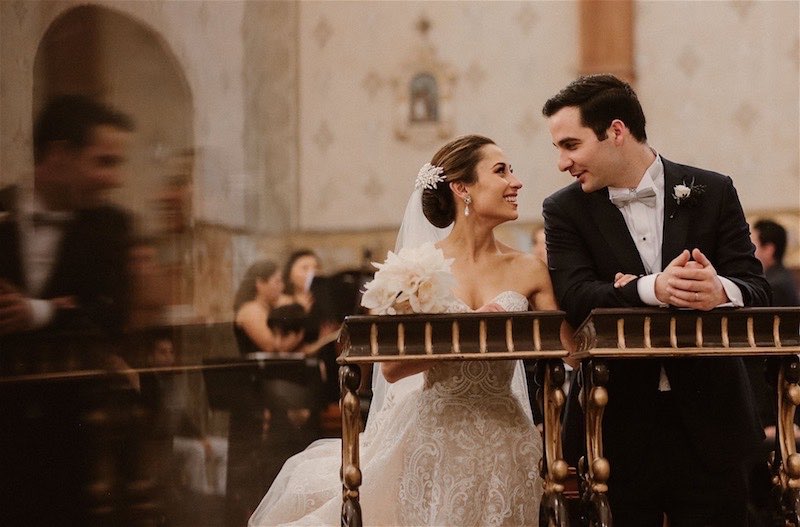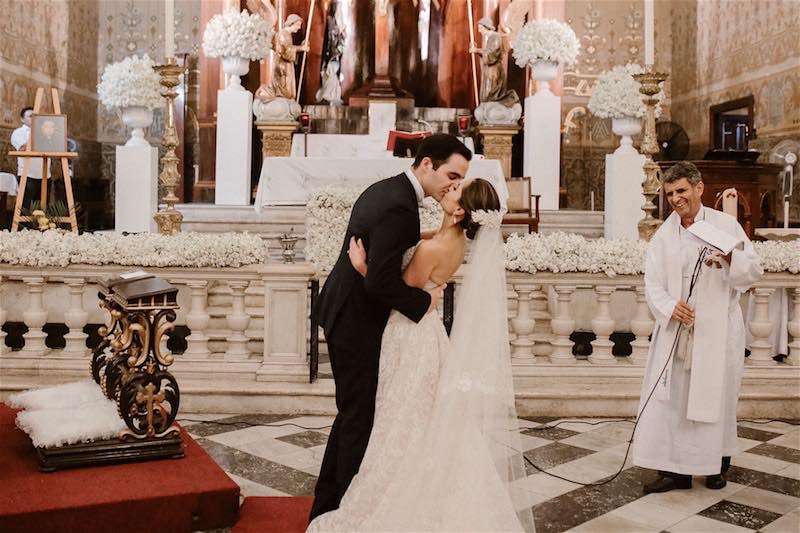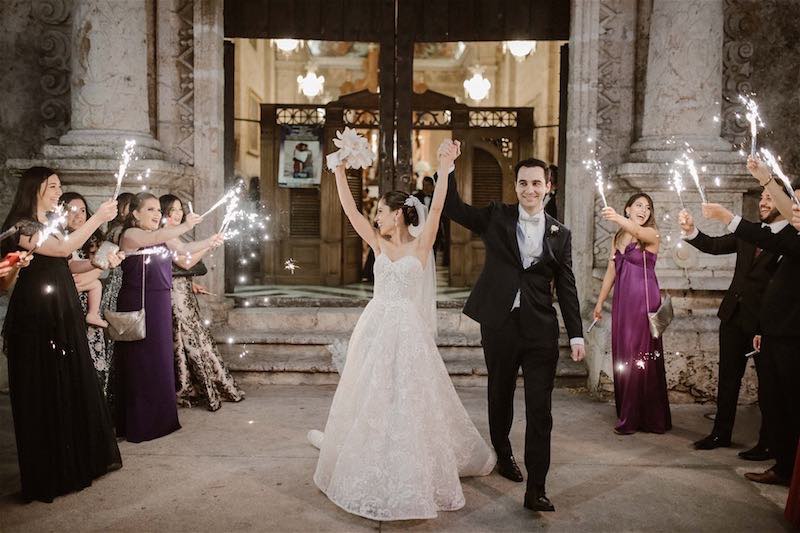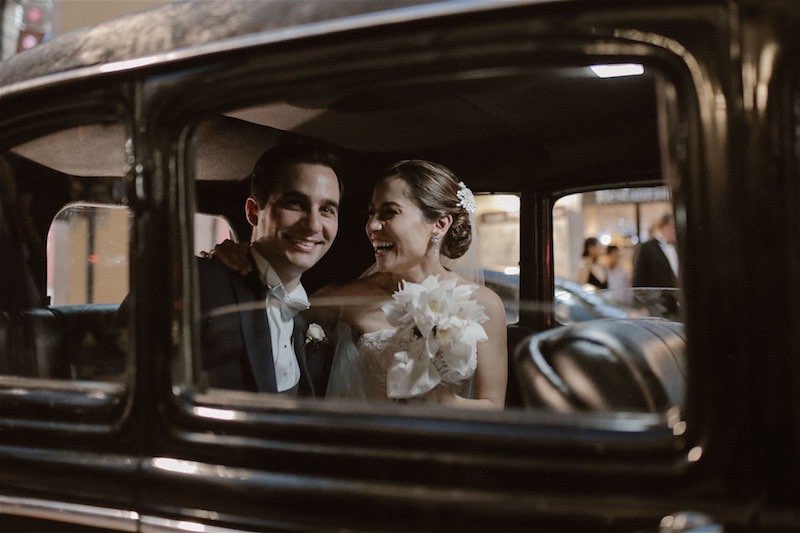 Elegant Wedding Details
At the end of the ceremony, the bride and groom drove to the banquet in the same classic car in which the bride arrived. Upon arrival at the Hacienda, 170 guests, fireworks, cocktails, and a spectacular banquet awaited them.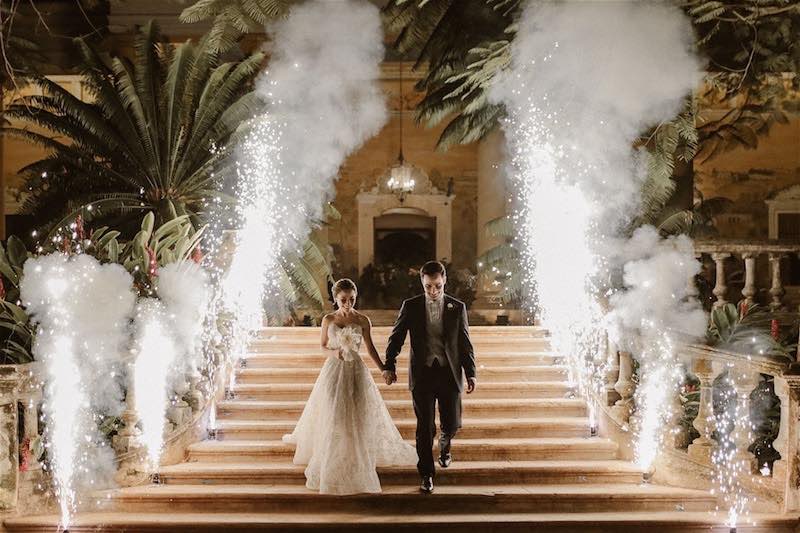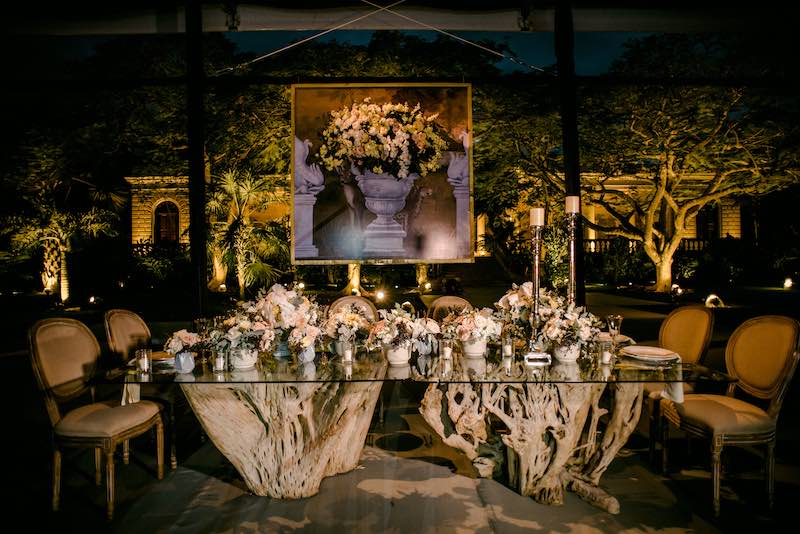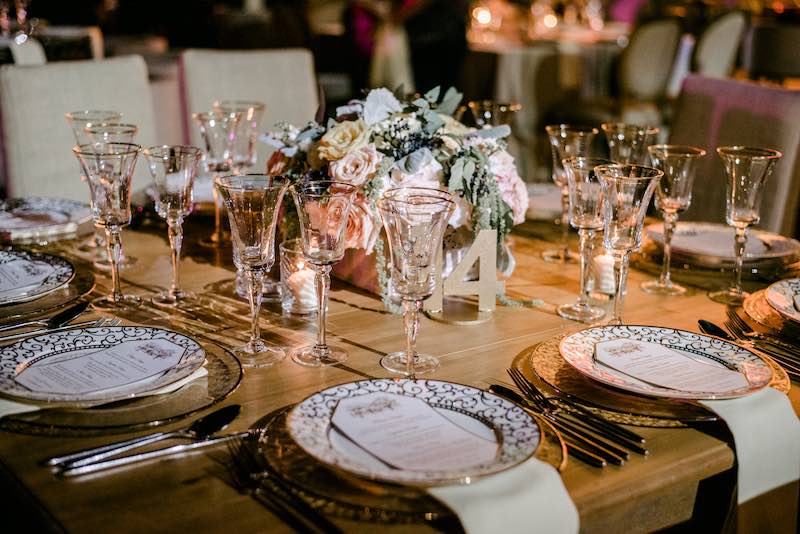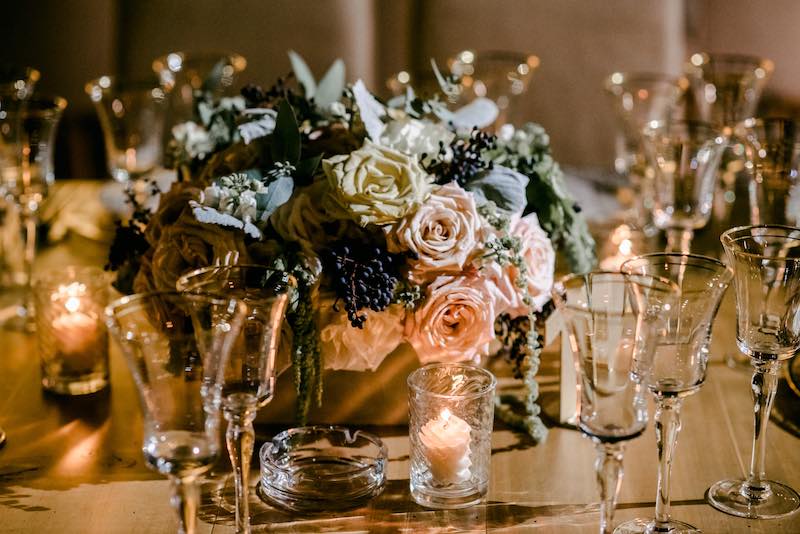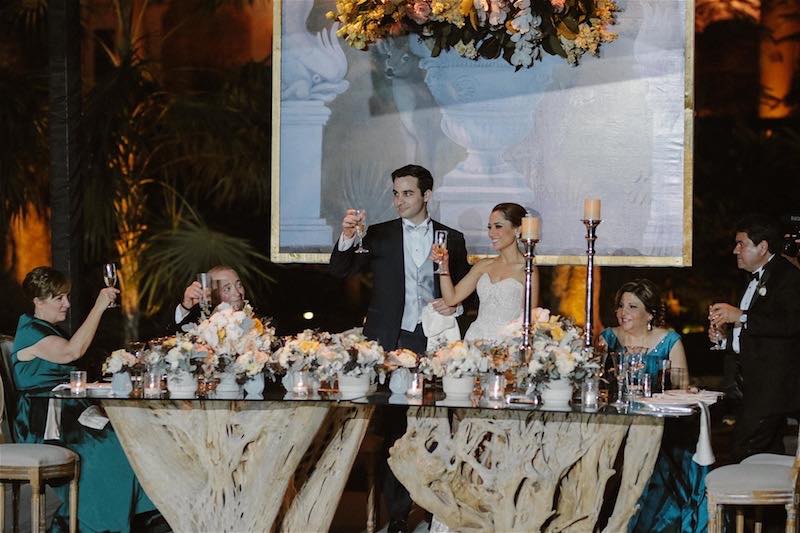 Rock that Wedding Party
The party couldn't wait any longer! After the amazing banquet where the guests got to taste delicious fish and enjoy some classical music from a local band; the bride opened the dance floor with her first dance with her now-husband Daniel, and then danced with her father. The moment was magical in every way.
A spectacular musical group got everyone up and dancing, together with the gin cart that was handing out drinks, made the party nonstop until very late in the morning. To round off a celebration that took months of planning and three days to put together, the bride and groom offered their guests a table of sweets, desserts, and cake.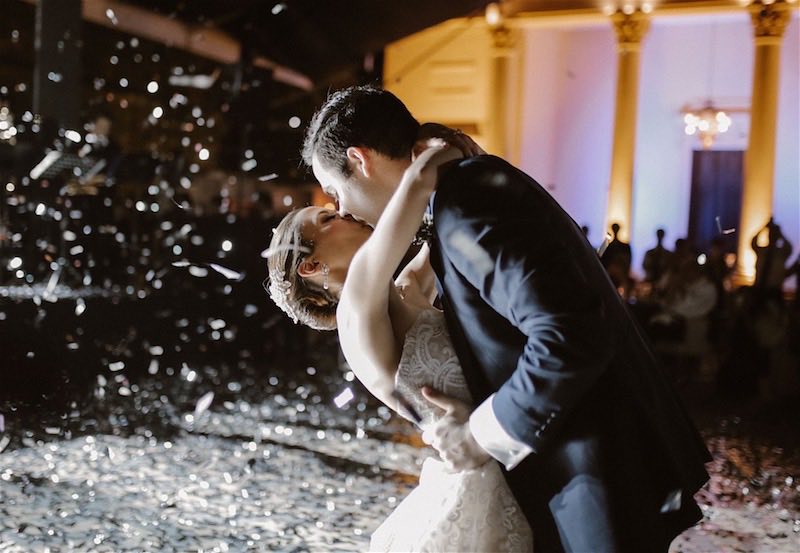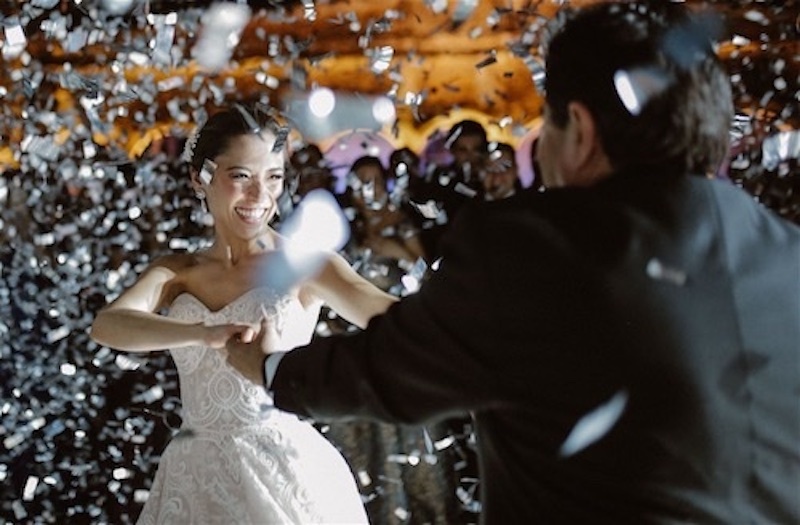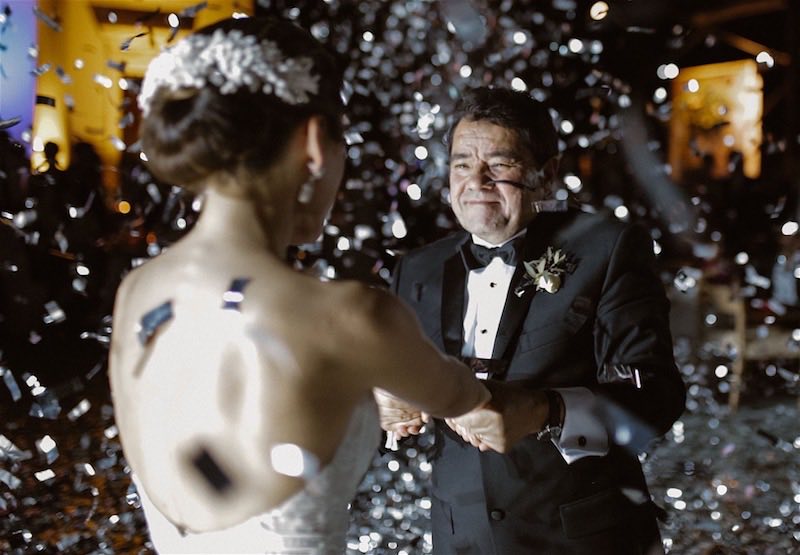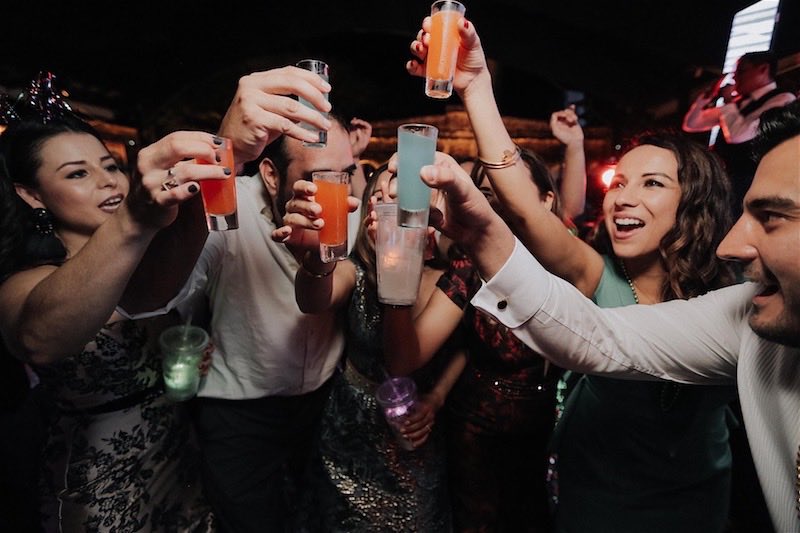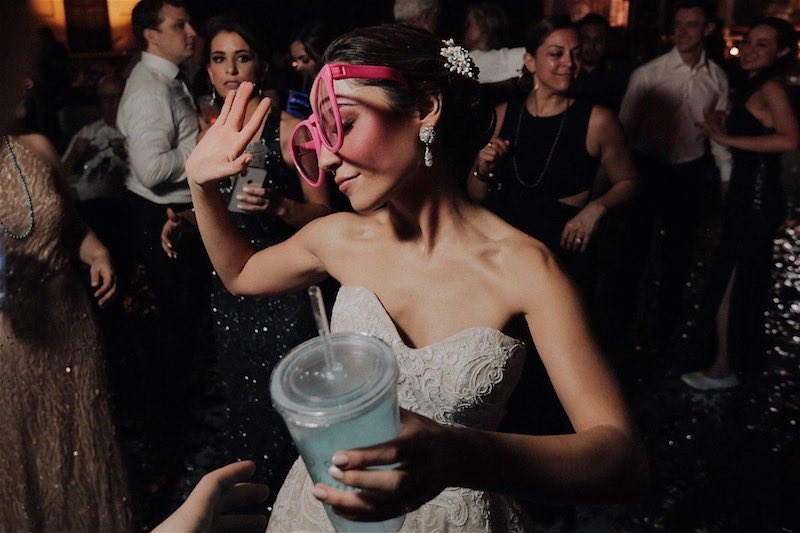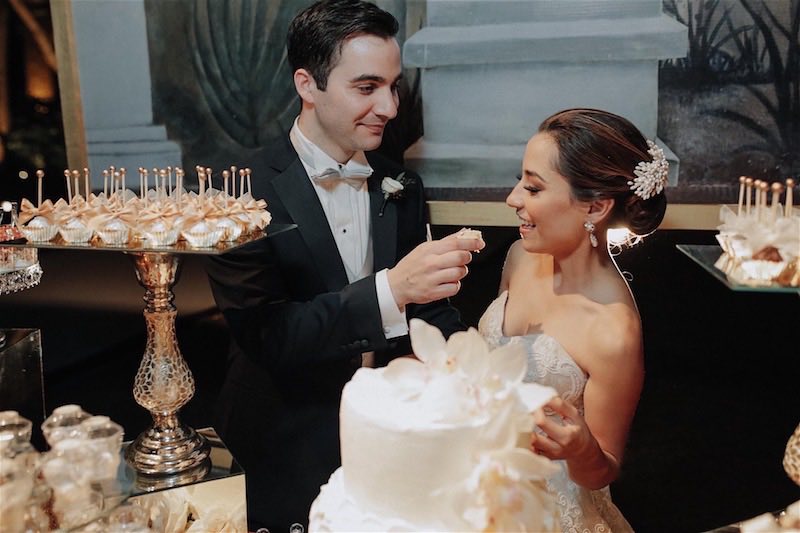 We are so grateful to have been able to celebrate this union with Nancy and Daniel, we wish you the best. Thank you for making us live a very romantic wedding.
Photo credits:  @meraki.weddings · carlosmanzano.fotografia
Do you want to know more about TIPS for your wedding in Yucatan? We are YUCATANLOVE, Wedding Planners in Mérida, ask us.