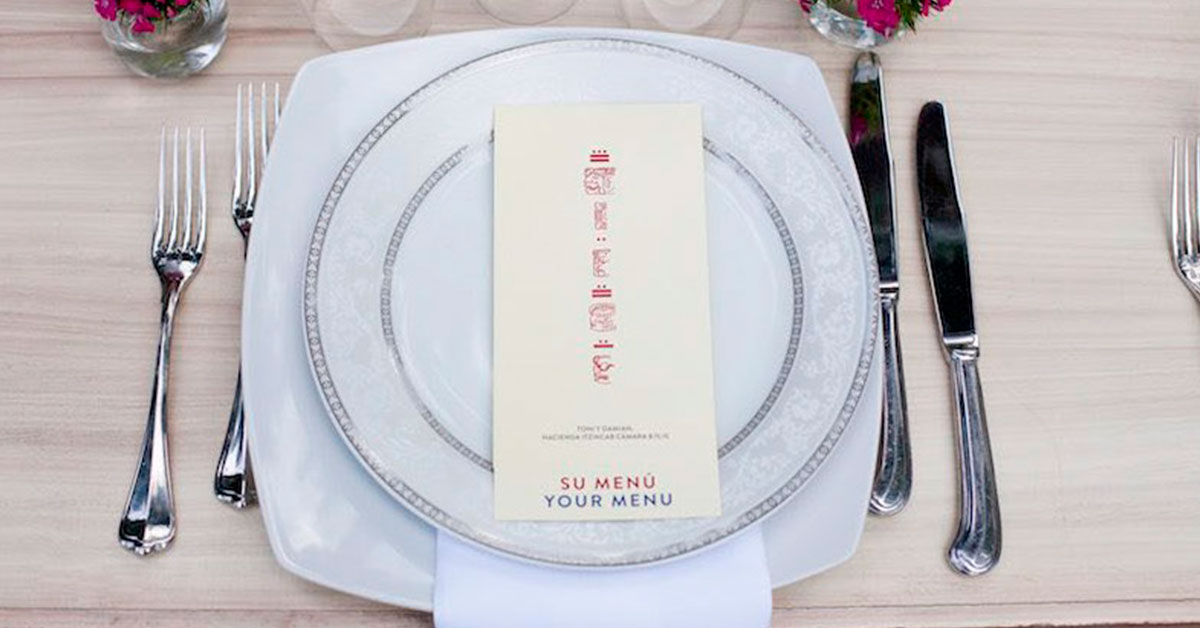 Wedding Menu: Treat your guests! 🍴🥘
One of the details that guests remember most about a wedding is without a doubt the banquet. Every couple wants to offer something delicious, but sometimes making the choice is not as easy as one thinks it is. If you are having trouble thinking about what would you like to serve at your wedding, allow us to give you some advice on wedding menus according to the style of your event, the time of the party, and the venue you choose. 
Some of our basic recommendations to find the ideal menu: 
Have a variety of vegetarian options. 

Don't choose too exotic flavors. 

Try to balance sweet and salty foods in your choices. 

Basic dishes with a touch of surprise will always taste good, like a chicken medallion… with honey sauce and bacon!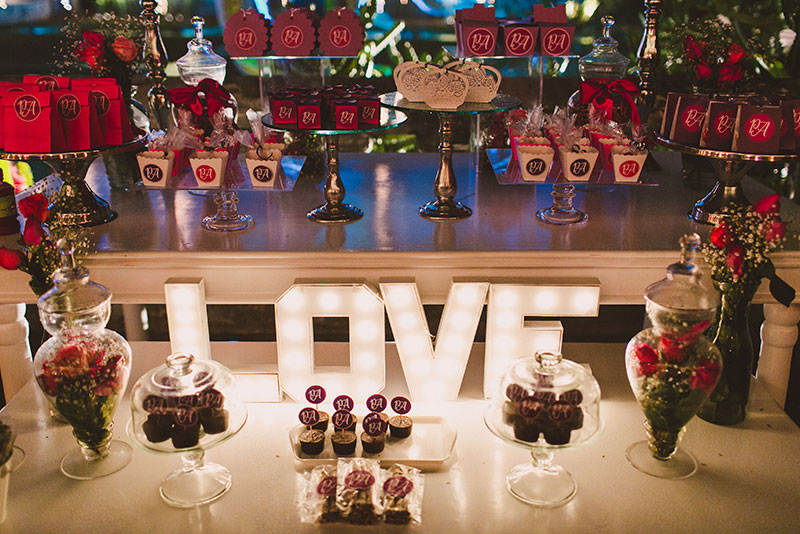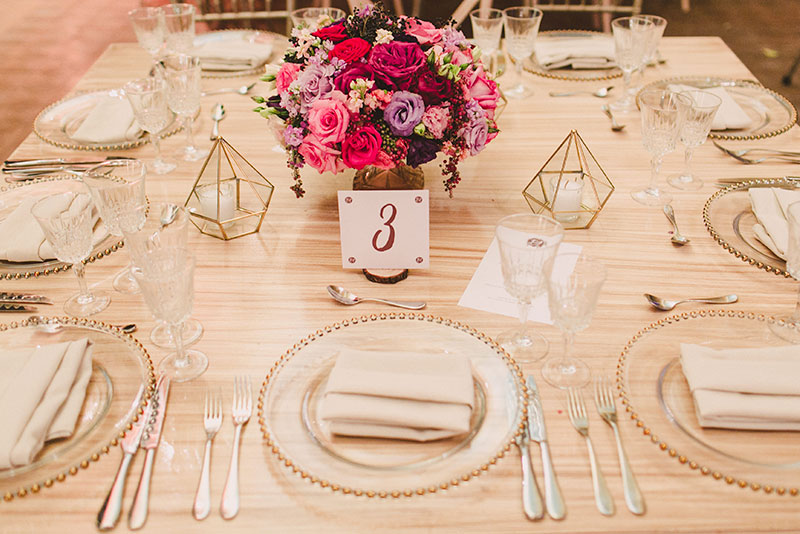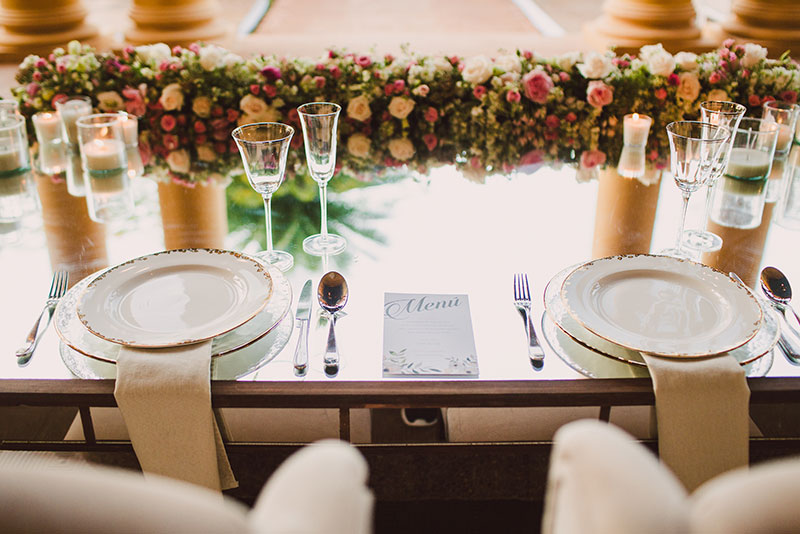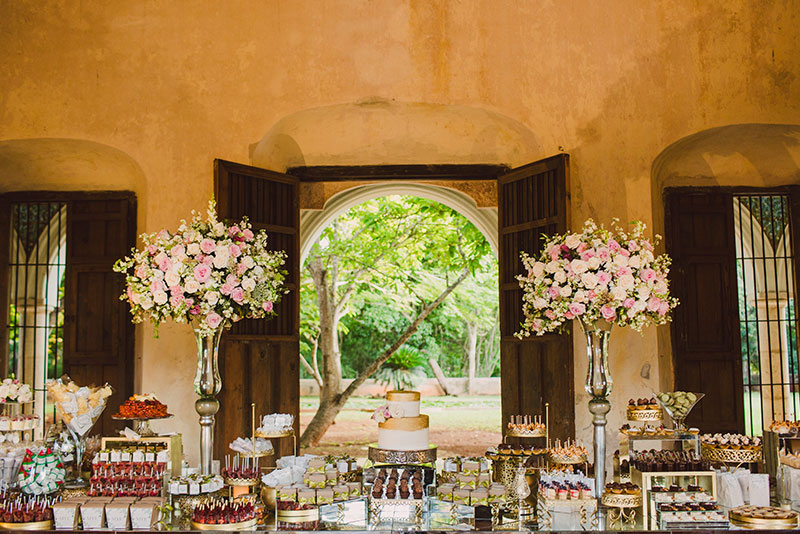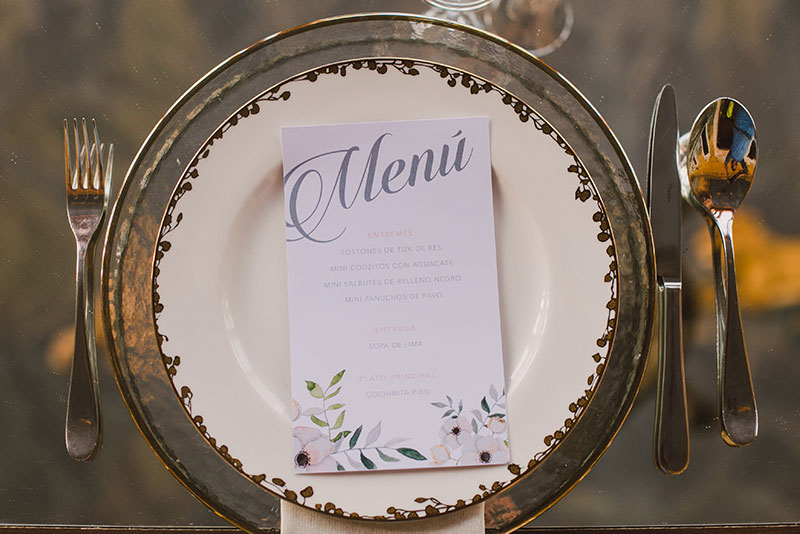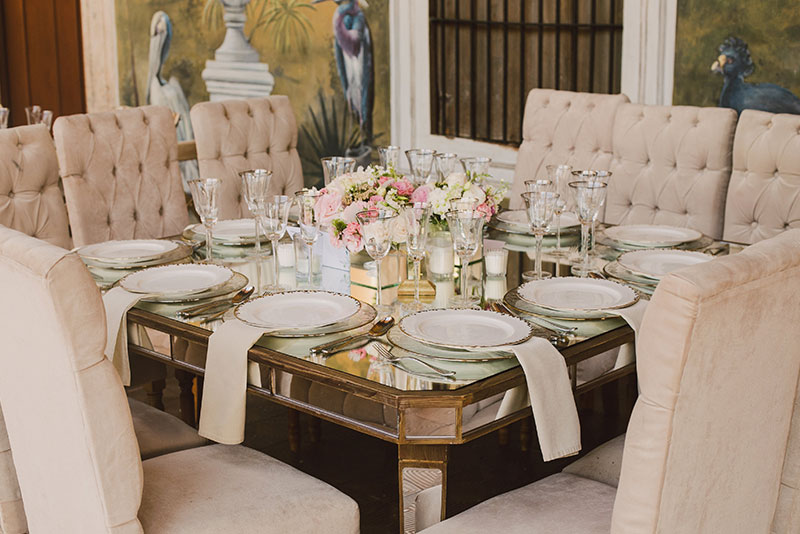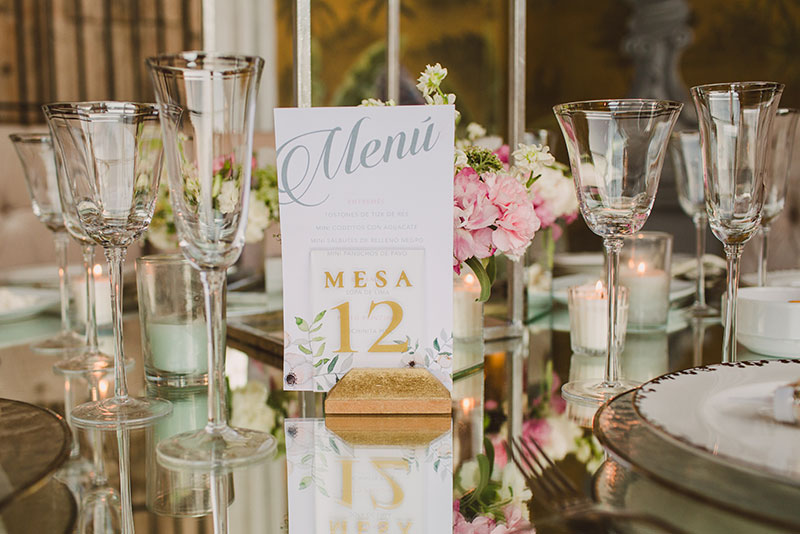 Traditional
When we talk about a traditional banquet, we don't mean that you offer common dishes, by no means! but that the way you serve and present the food sticks to what is common to observe in wedding ceremonies. A traditional menu is composed of different times and is the ideal choice if your wedding will be a classic or romantic event. You can take advantage of the time of the banquet, which lasts about an hour and a half, to have some music or a special show. 
Depending on the time of day, we recommend that you take care of the number of courses you offer on your menu. The basic rule is that if your wedding will be in the morning, the best thing to do is to offer five courses; while if your wedding will be in the afternoon, the ideal is to offer four courses; and finally, if your wedding will be at night, you can offer three courses. Of course, this also depends on your budget and how elegant you want the dinner to be. 
The time of the event also determines some foods. For example, the earlier it is, the fresher the dish should be, such as a fruit salad or cold yogurt soup. Also, consider the location of your wedding and what people associate with it. For example on a beach, we all think of seafood and fish, but at a Hacienda in Merida, we think of lime soup! So opt for these foods that will go perfectly with the environment. You can make small modifications or offer a fusion menu to give versatility to the food and please everyone.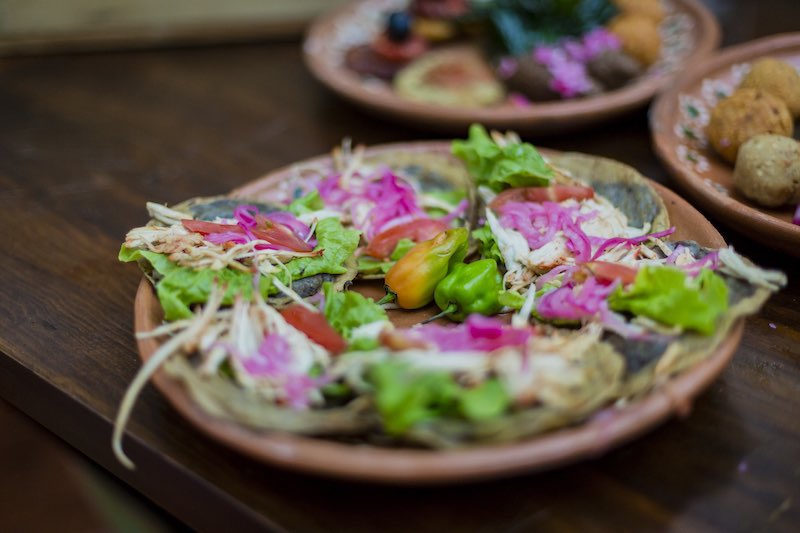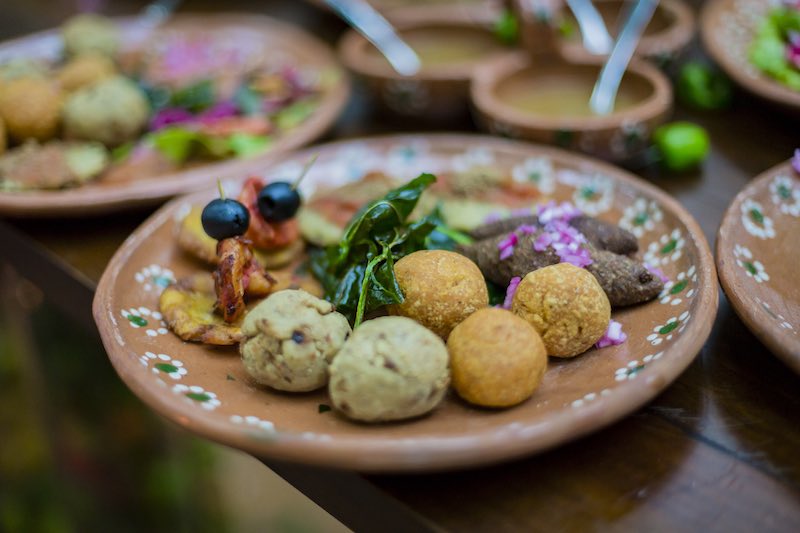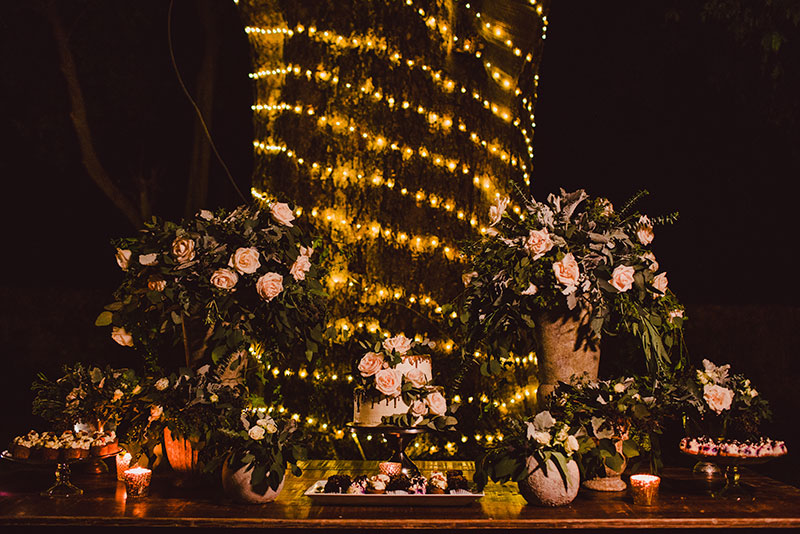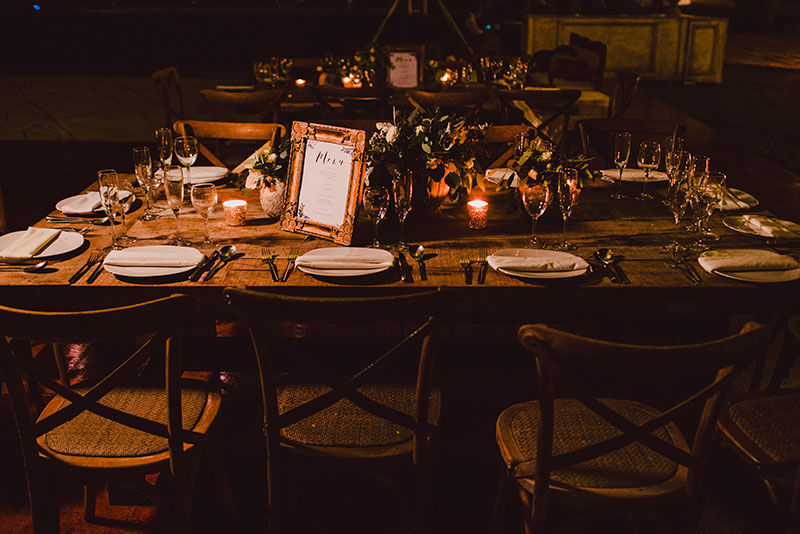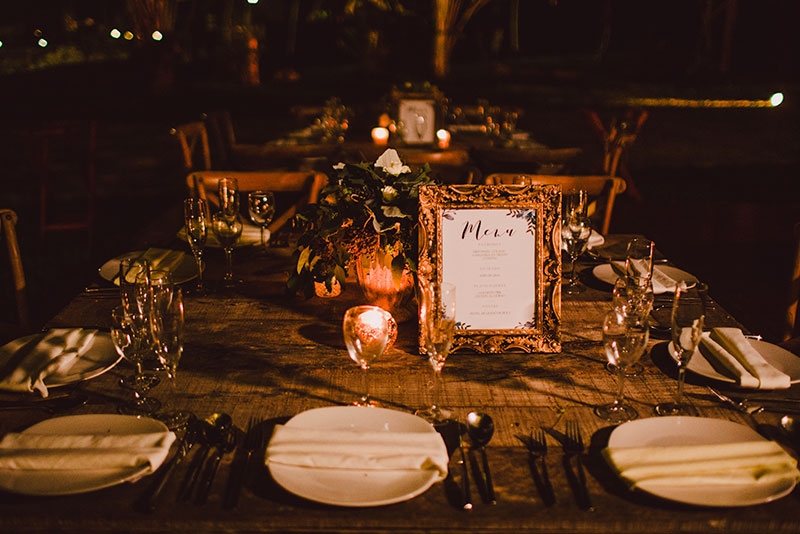 Suggested menu for weddings on the beach:
Starter: cold cucumber cream. 

Main course: shrimp with coconut and mango sauce. You can accompany it with mashed potatoes or a vegetable salad. 

Dessert: Ice-cold pallets of eatable flowers. Spectacular and delicious!
Suggested menu for weddings at the Hacienda: 
Starter: mixed lettuce salad with orange sauce dressing. 

Main course: seafood tartlet with fried bananas. 

Dessert: passion fruit, mango, or banana mousse. Give your guests the options and let them choose their favorite.
Buffet
This menu is ideal if you want a slightly more relaxed wedding, but keeping a bit of a table-sitting style. The main advantage is that your guests are served what they want as many times as they wish for, which usually ends in pure happiness for them. If you offer a buffet-style banquet, you can also play with the combination of flavors and presentations. You can even offer dishes that are prepared on the spot so your guests enjoy watching them being prepared. 
With this option, you can combine dishes that are in tune, so that the offer is varied but uniform. This way your friends and family will try everything and in the end, they will choose their favorites. For your wedding in Merida offer a balanced menu with Yucatecan and Mexican dishes.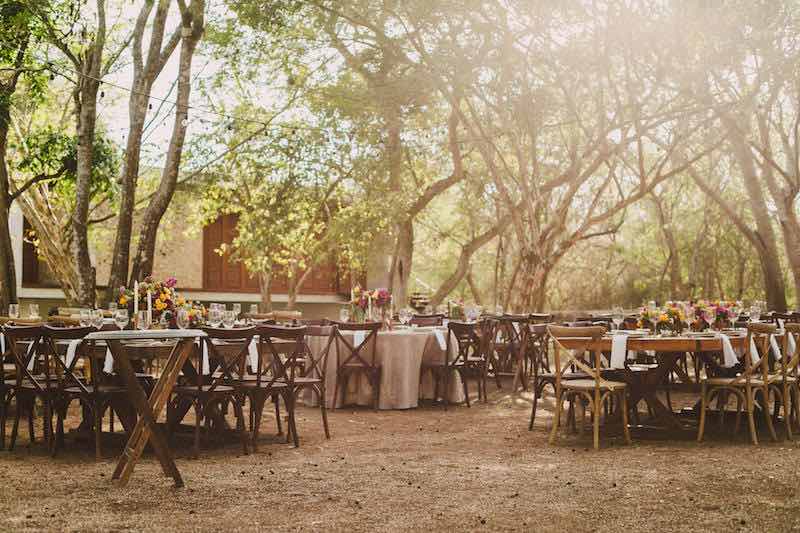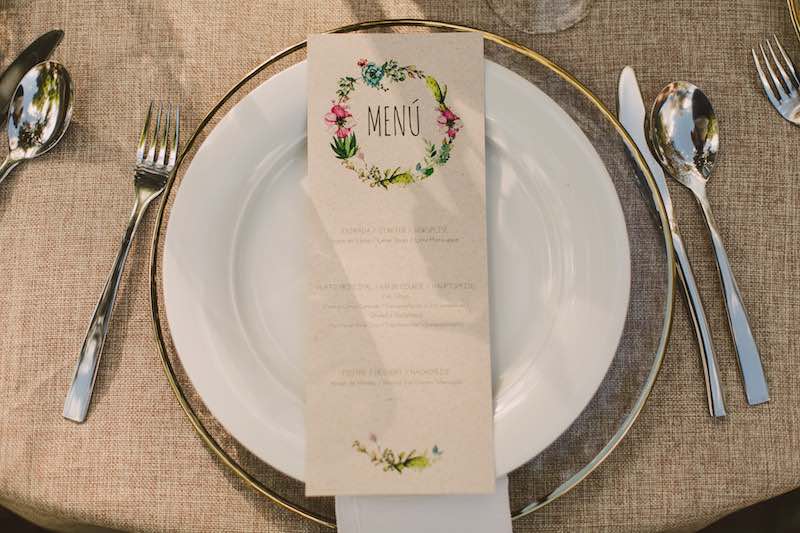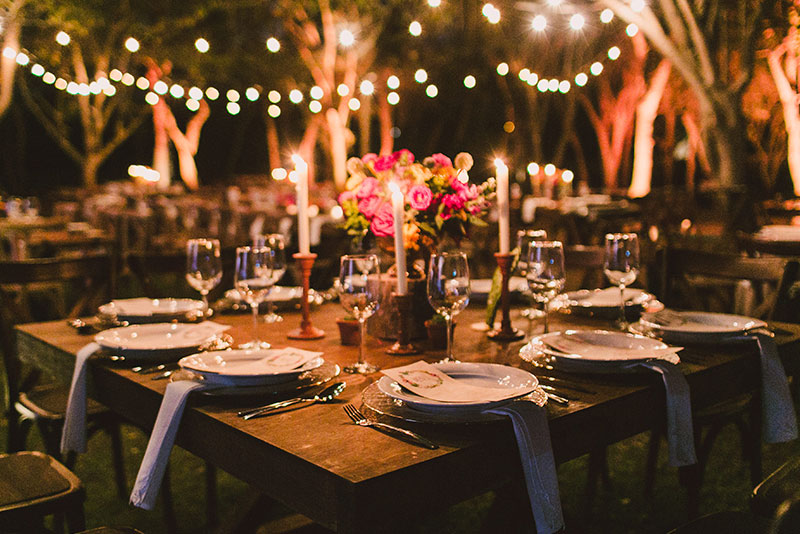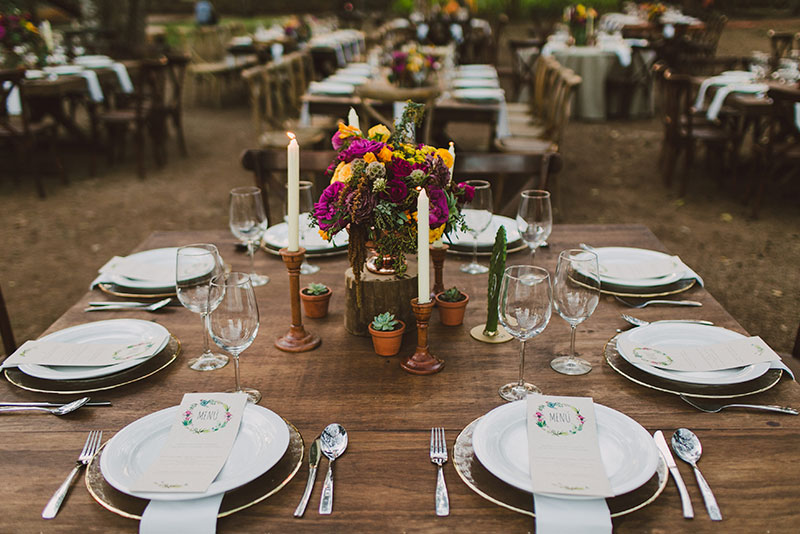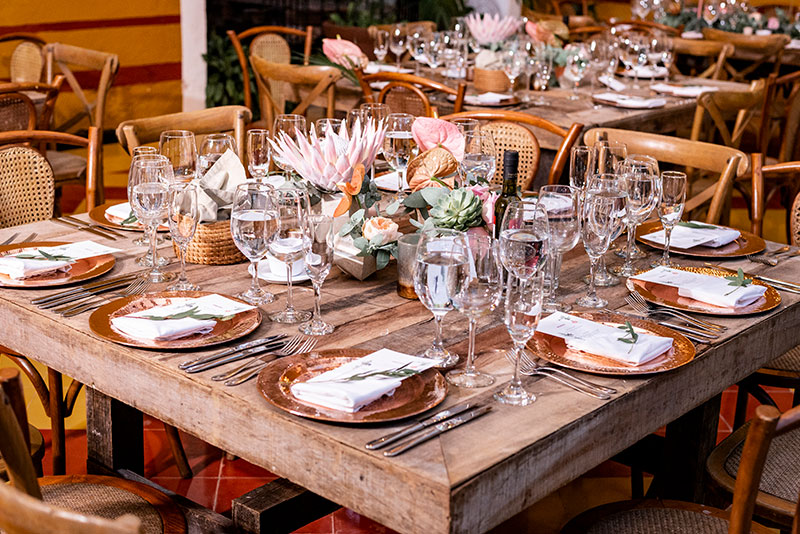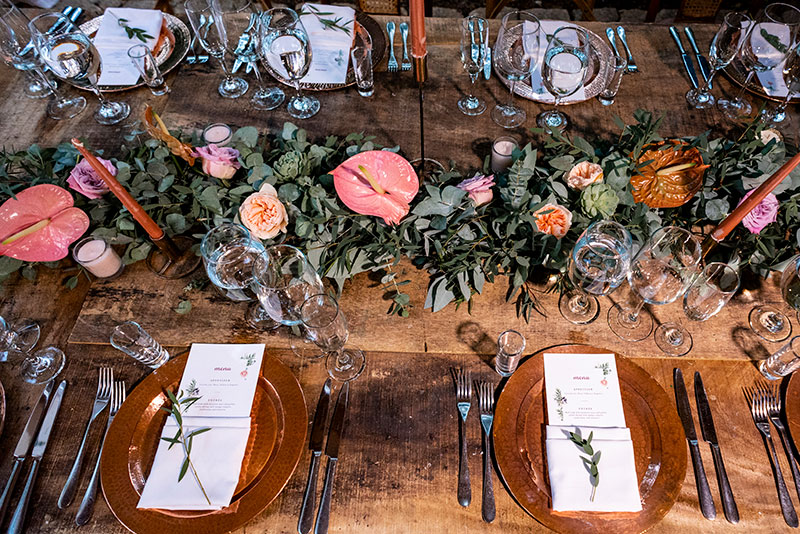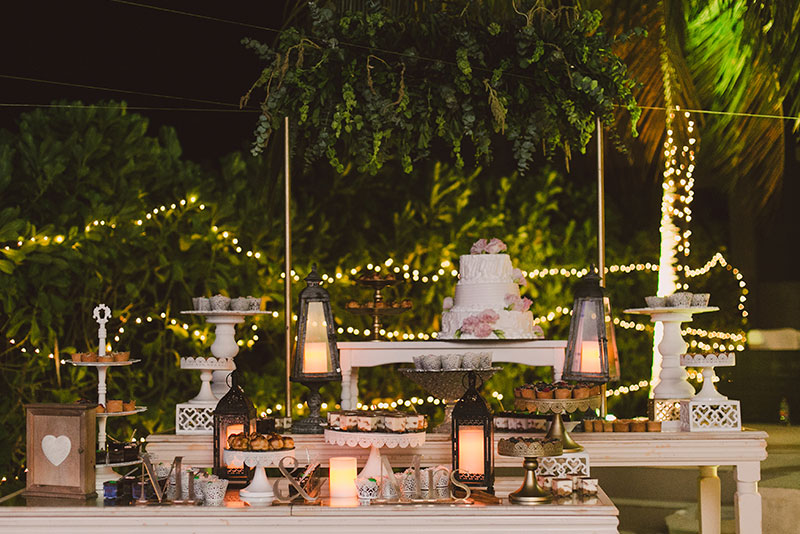 Our suggested menu: 
Lime soup (a must!),

cochinita pibil

, rice (you can add fried plantain as a topping), papadzules, stuffed cheese, carnitas, tinga, pico de gallo and complements such as a variety of sauces, tortillas and beans. 

For dessert you can choose different typical sweets:

Yucatan mazapan

, sweet potato paste, flan, churros, ice cream, alegrías, pumpkin paste and palanquetas. 
Coctel
A cocktail-style menu is a party that doesn't stop. For this type of banquet what you offer your guests are snacks and canapés, so while they talk, dance, make new friends or drink, they are at the same time enjoying small bites of flavor. A menu made basically of canapés offers many options, since you can choose different combinations, textures, and presentations without investing too much of your budget. 
 If you choose this option, you can combine the snacks with the different cocktails you offer, so that when they mix you create a banquet that is unforgettable and delicious. ideal for a lounge-style wedding, young and carefree.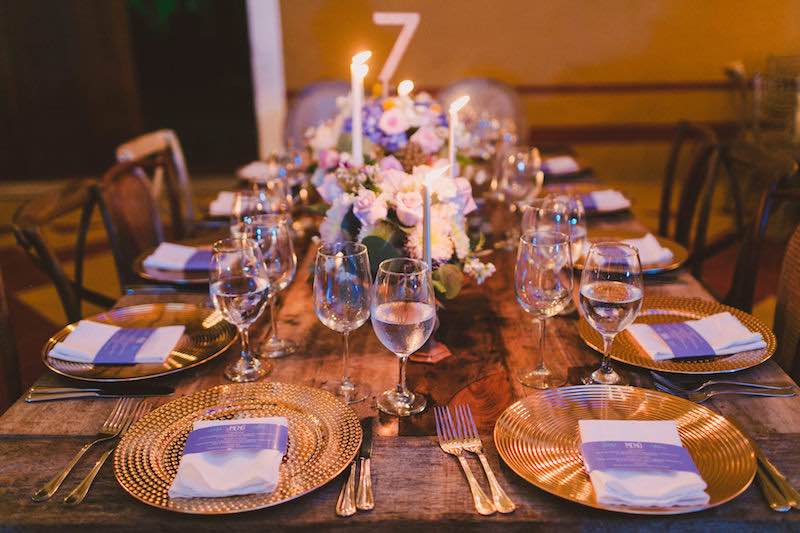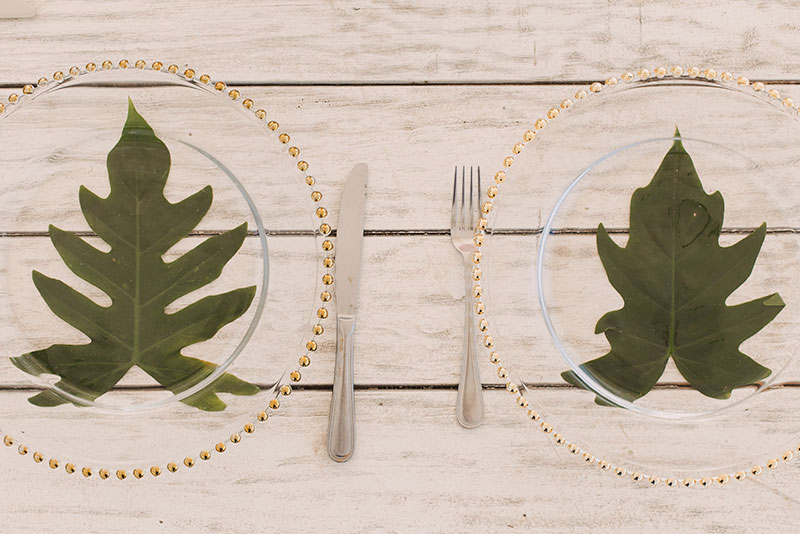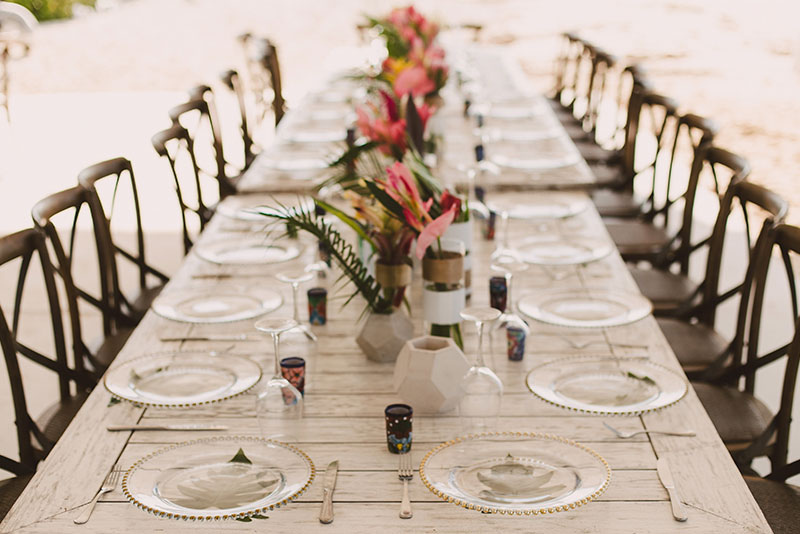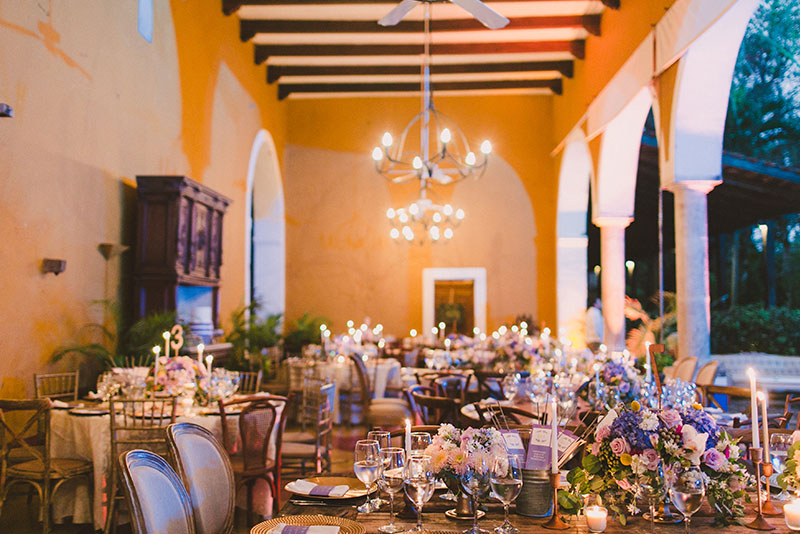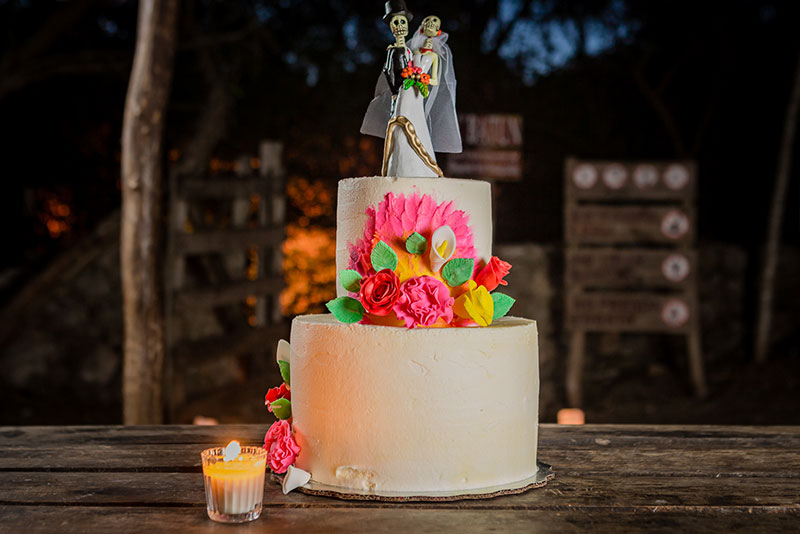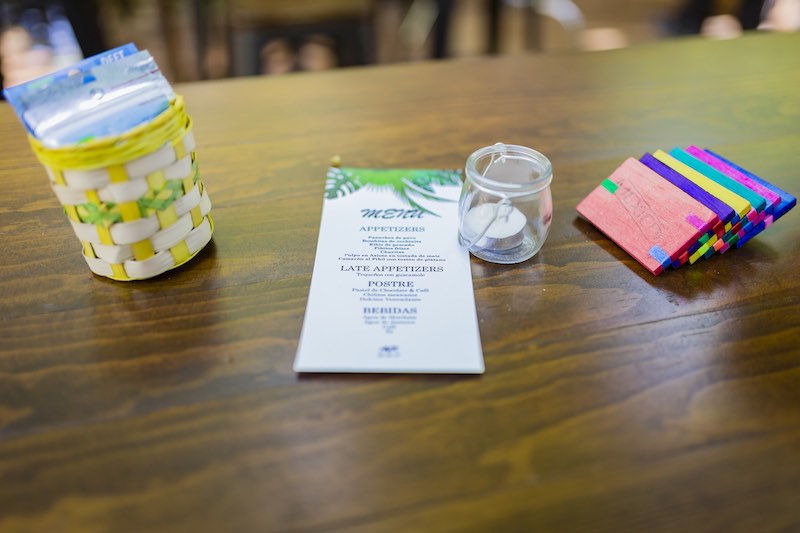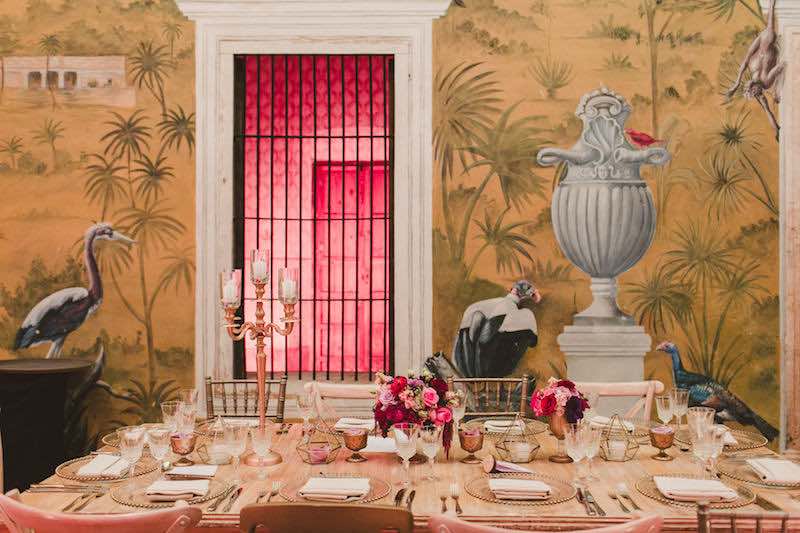 Our menu suggestion: 
 

Ceviche with guacamole; crab, eggplant, cheese, smoked salmon, oyster and fine herbs tapas; Mexican canapés: mini pambazos, sopesitos, taquitos de cochinita pibil, smoked tuna toasts and cazuelitas de rajas. 

Dessert: small glasses of chocolate mousse, ice cream, and fruit tarts.
If possible, we recommend that you invite your closest friends to the menu test, so that you will have a second opinion and spend unique moments with your close ones before the wedding. 
In the end, choose what best suits your style and fits your budget. And do not forget that sometimes all we need is something simple but that has an unforgettable detail in it.
Photo credits: @anielafotografia @armandohdzfotografia @jaimeglez 
Do you want to know more about TIPS for your wedding in Yucatan? We are YUCATANLOVE, Wedding Planners in Mérida, ask us.