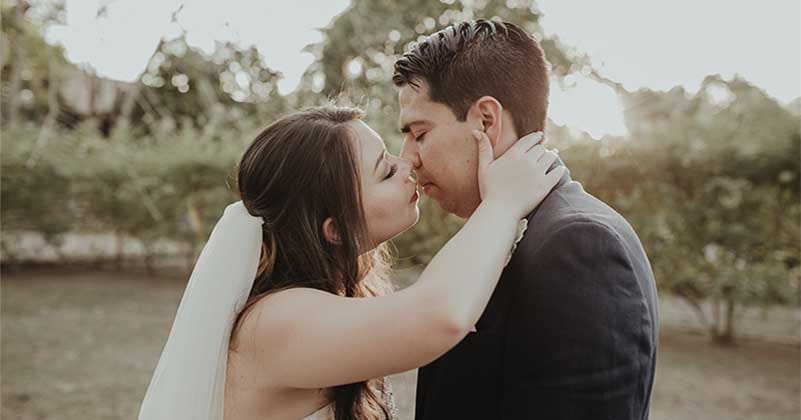 ✅ Wedding day! How to get the perfect dance floor? 🕺🌴
Cancun is known as one of the favorite places for the wedding day because it has the most beautiful beaches in Mexico and offers us a relaxed, romantic atmosphere and an incredible view. To ensure a unique wedding don't forget to take into account the place where everyone will dance on your wedding day. 
How do you choose the best dance floor for your wedding day in Cancun?
All the details to create the perfect dance floor for your wedding day
The dance is essential at a wedding and to make it happen we must take into account a dance floor that gives that touch of fun to be the perfect stage where you and your partner will become the protagonists.
In addition, the dance floor will also be the place where the first dance as husband and wife, the dance with the parents, the toast, and of course the launch of the bouquet will happen.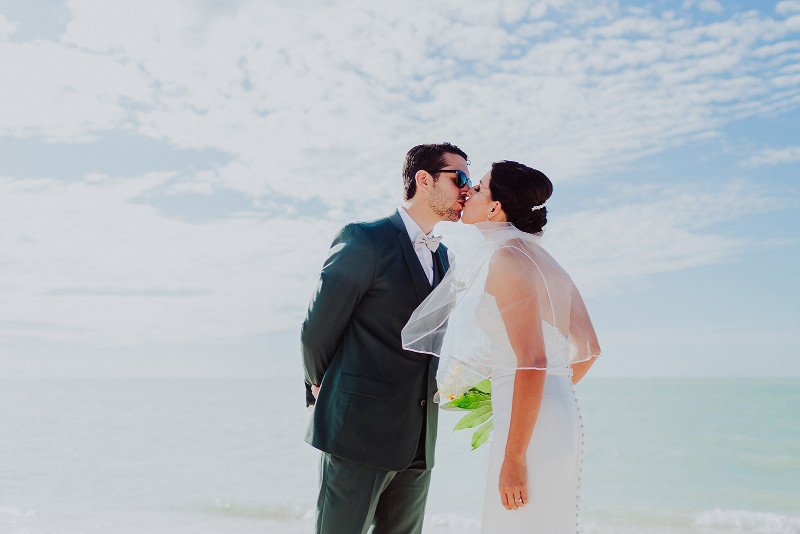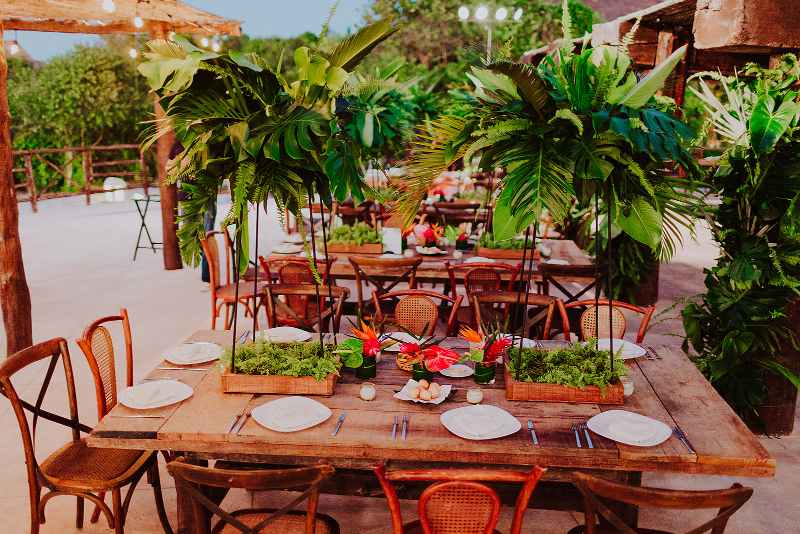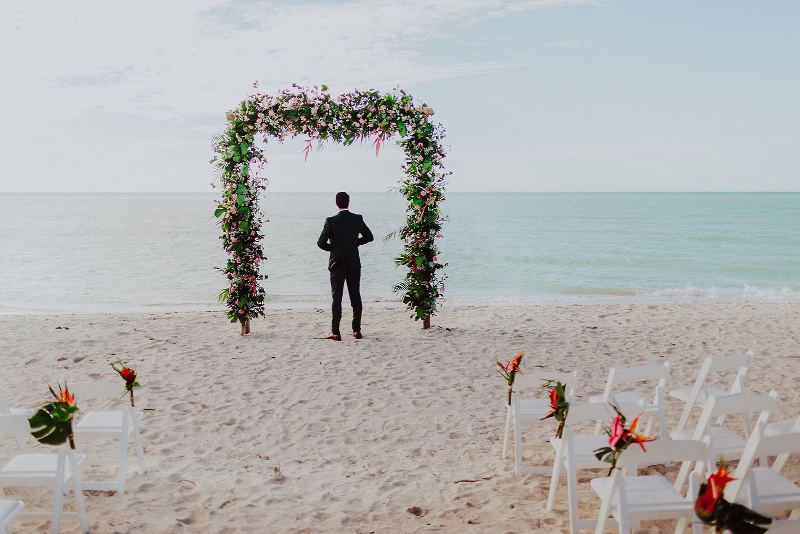 It doesn't matter if your wedding is going to be in an open or closed space, casual or informal, the first thing we must take into account are the dimensions of the place where your wedding will take place and the measurements of the space where we will locate the dance floor which must be according to the number of guests.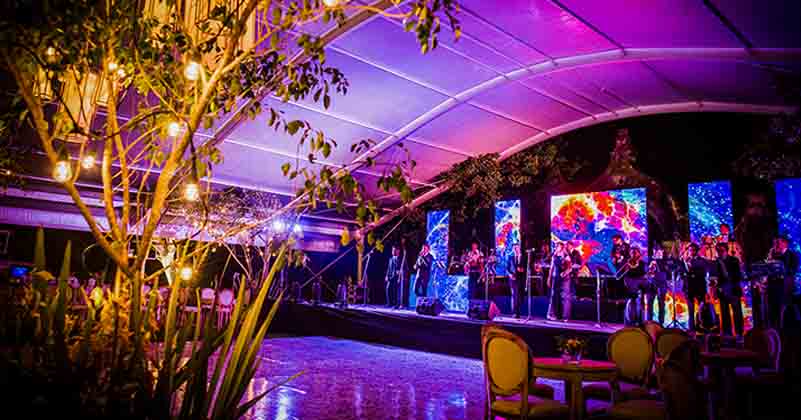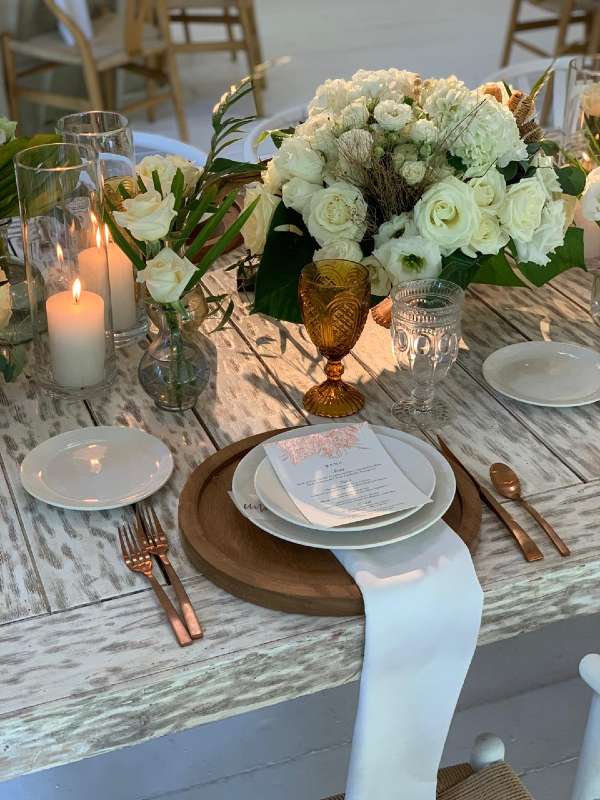 It can be square, rectangular or sometimes even circular, but it's important that we take into consideration lighting, colors, and the theme of the wedding.
Types of the dance floor for your wedding day
Wooden track
It is ideal for outdoor events such as the beach or gardens that can be complemented with lights to the edges that illuminate it.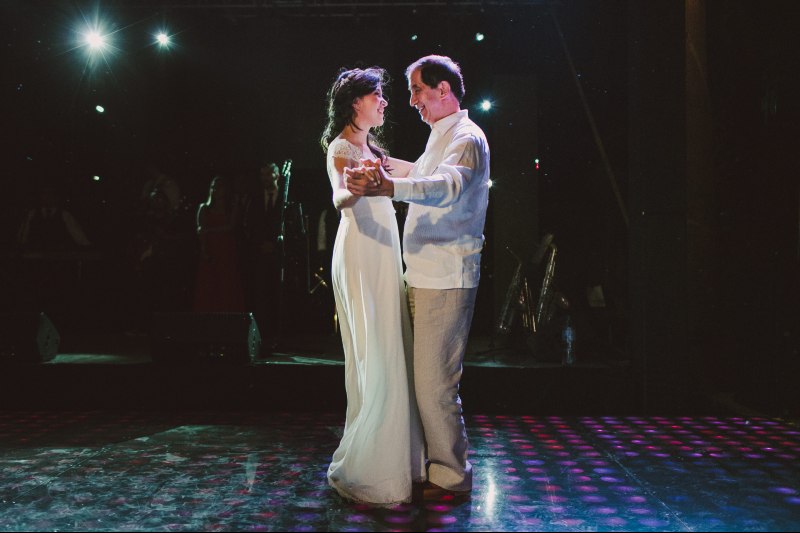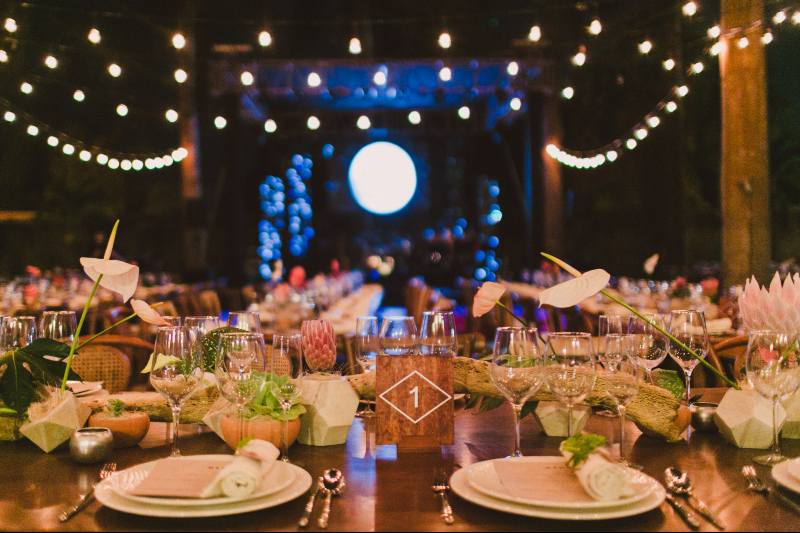 Acrylic
For its versatility, it can be used outdoors or indoors and the advantage is that among all the types of dance floor they are the most economical because they are made in a wooden base with special acrylics in white or black and white illuminated by different colored spotlights.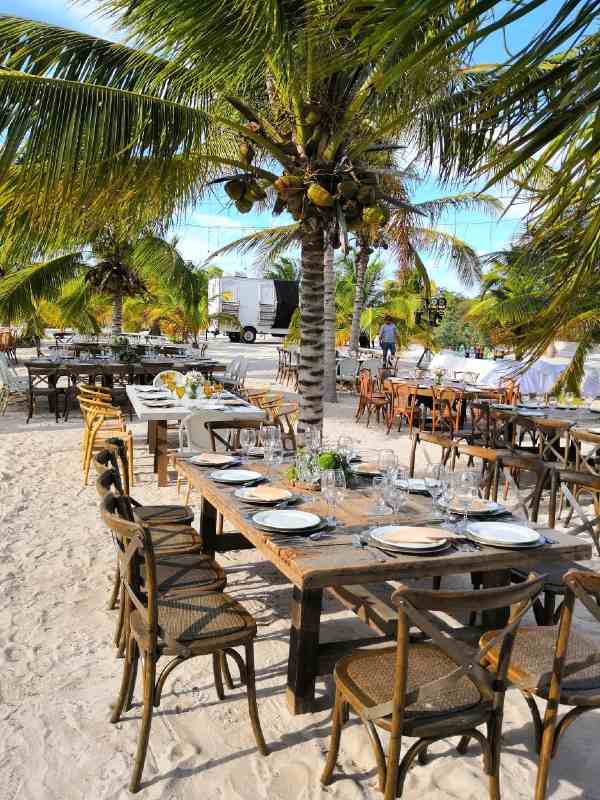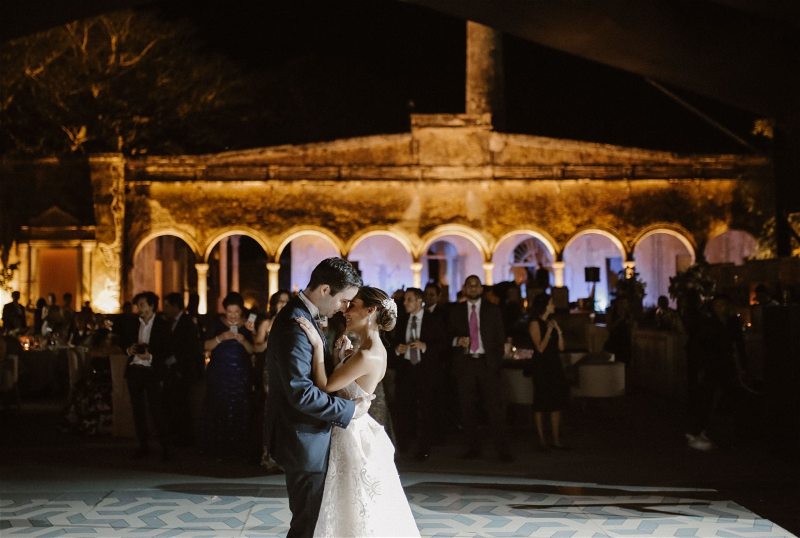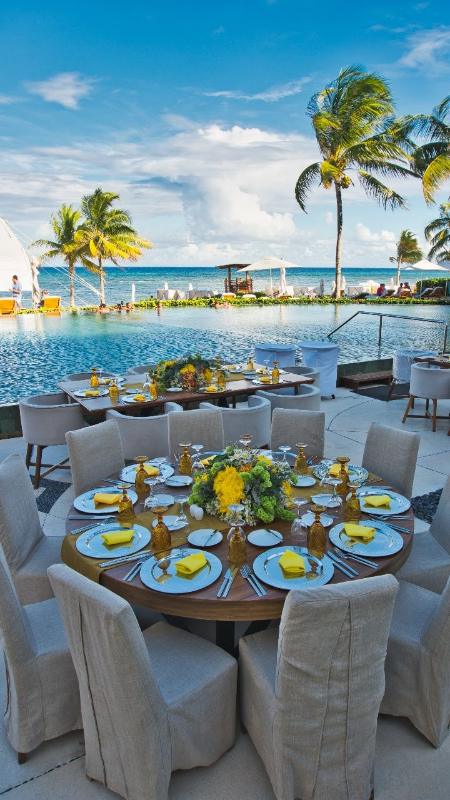 Glass
Being a high impact is the most popular option because glass gives it an elegant and sophisticated touch. It's recommended to use it in interiors because it has special glass panels and leads that illuminate each one of them, besides the illuminated tracks are always a success.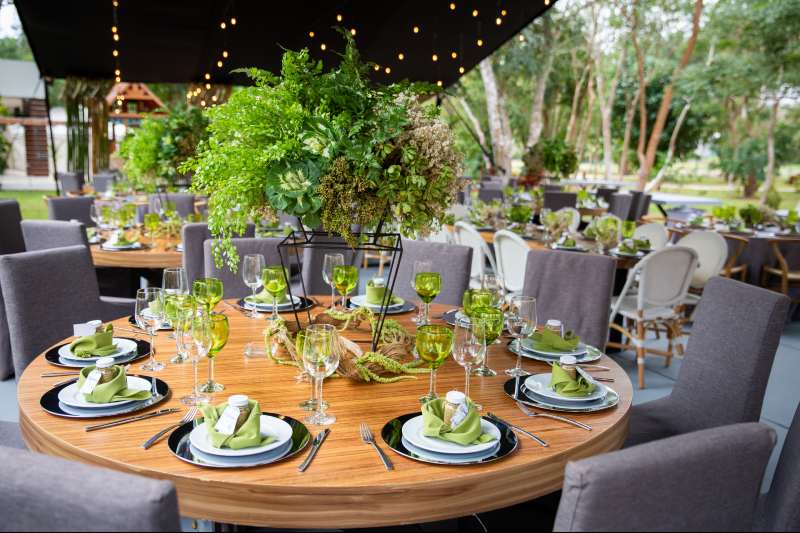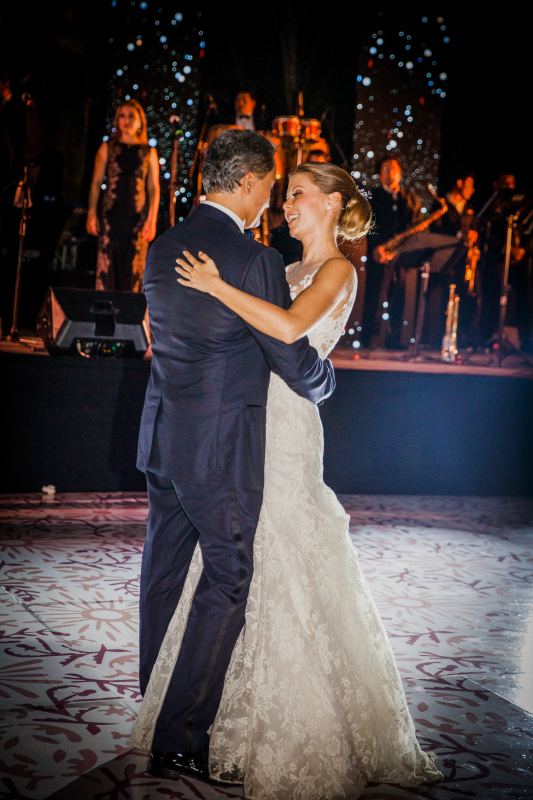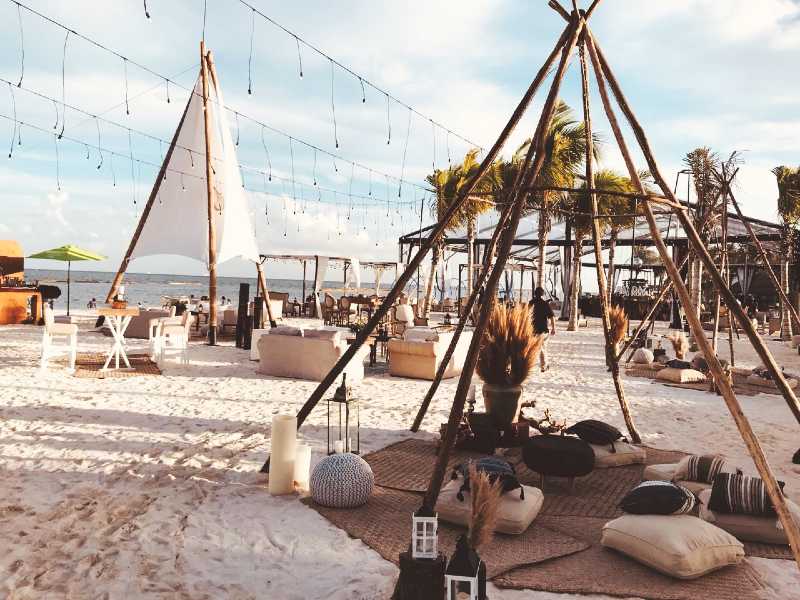 Accessories to complement a fun dance on your wedding day
The plus of all weddings is a dance floor that is illuminated with lights that change to the rhythm of the music and that will give you a fun and dynamic touch. You can also resort to accessories to create the perfect atmosphere and to make your guests have the time of their lives. Use hats, glasses, necklaces, balloons, toy musical instruments, headbands, crowns, masks or even wigs.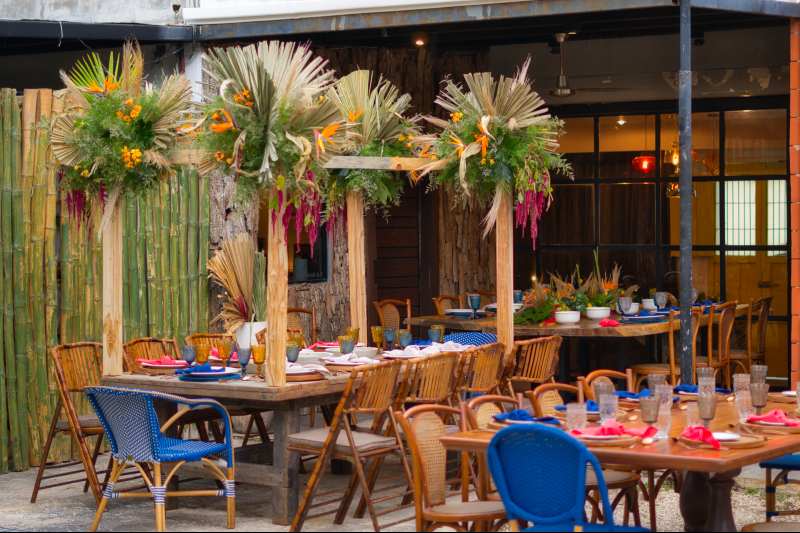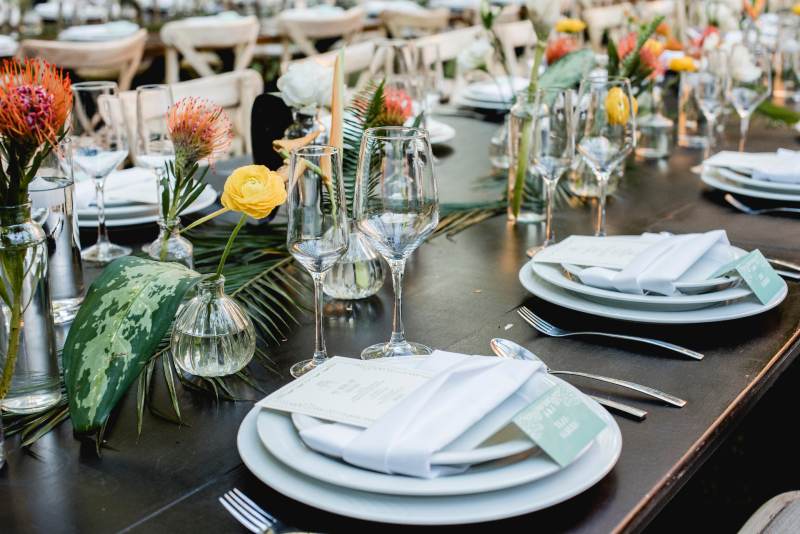 Remember: the limit is your imagination!
Photographic Credits: @minimal4.0.
Do you need any advice? Just click this button and a Minimal 4.0
specialist
will contact you shortly!