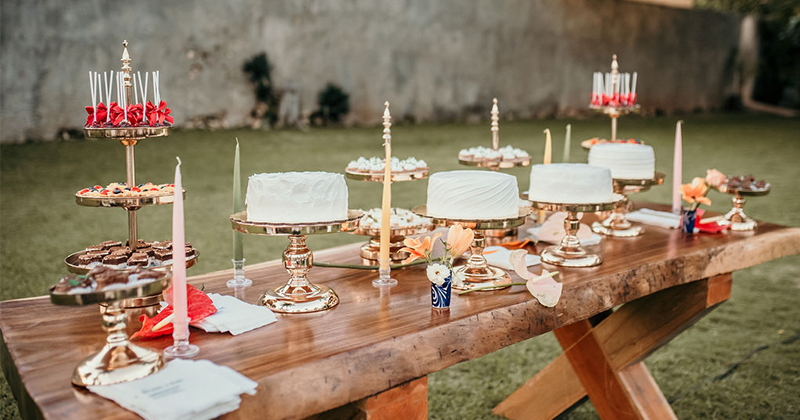 How to choose the wedding cake? 6 tips to find the perfect one for you 😍
The wedding cake is an element to share with the couple's families and loved ones on their wedding day, while enjoying a delicious flavor and texture, and it can also be part of the decoration of the venue. That is why today we will give you some tips to find the perfect cake for your big day.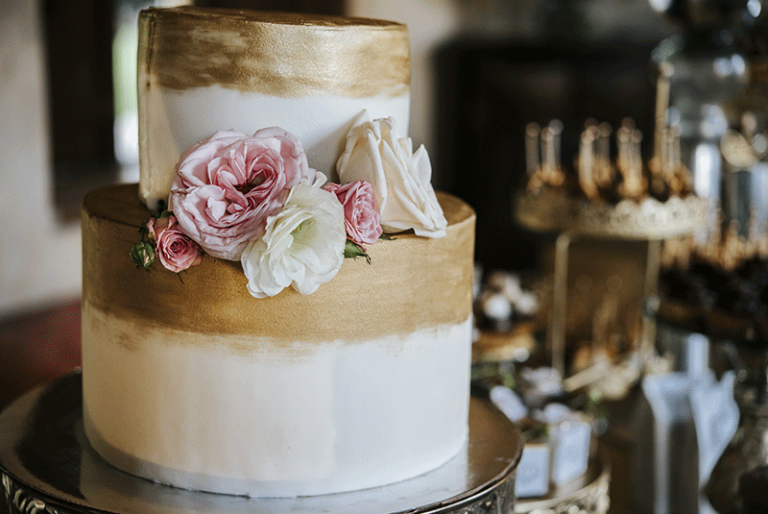 1. Consider the budget for your wedding cake
To determine the budget that you and your couple will allocate for your wedding cake, you will have to consider the number of guests, as this will depend on whether you need a large cake or a small one.
It is important to mention that the design, materials and ingredients of your cake influence its final cost, so you should decide if you want wedding cake decorations, flowers or a minimalist wedding cake.
Whatever you and your partner's tastes are, a good wedding planner will help you choose your ideal wedding cake according to your budget.
2. Know wedding cake ideas
Nowadays, there is a great variety of wedding cake styles, different models and trends. We are sure you might like these:
Classic cake: Is white, with some elements to decorate it, without losing its traditional essence. It can be associated with elegant and minimalist weddings.
Naked wedding cake: Has a vintage style, and tends to show the inside of the cake, reducing its covering and colors, that is why it is known as "naked cake". It is usually decorated with vintage flowers or plants.
Watercolor cake: Uses soft colors and mixes tones. As its name says, its coating simulates paint diluted in water.
Ruffle cake: Is covered with wavy shapes, made by professionals using a special petal nozzle. It conveys playfulness and movement.
The fake cake: Simulates the presence of a real cake, it imitates a design although there is nothing inside. It is common to additionally offer guests a candy table with cupcakes, muffins and different desserts.
3. Consider your wedding location
You must keep in mind the place where your wedding will take place, since cakes have to be kept at a certain temperature to be preserved in good condition. If your wedding will take place in a hot climate, avoid choosing elements that can easily melt or damage your wedding cake.
4. Keep in mind the type of wedding and style
Your wedding cake usually represents the personality of you and your partner. The type of cake you choose has to be in harmony with the type of wedding and the elements of the decoration, menu and appetizers.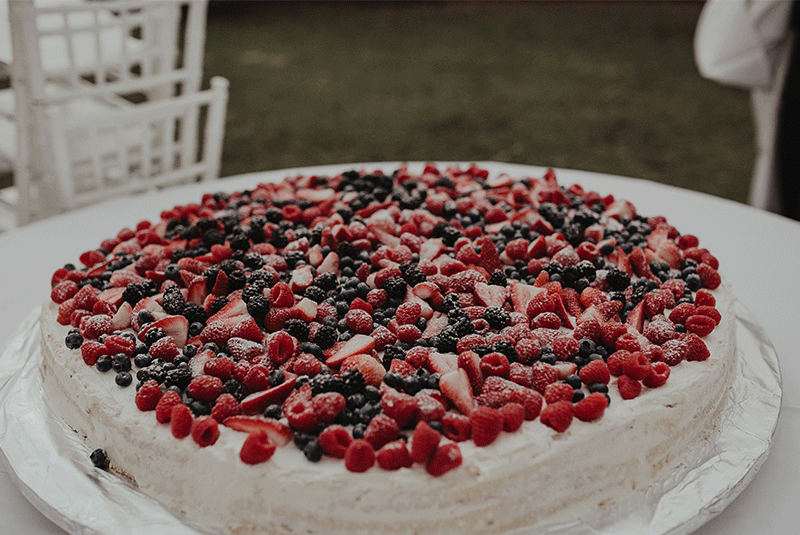 5. Find the right supplier
When you want a personalized wedding cake, it is important to find the right professional cake baker to make the delicious piece of art that meets the expectations of you and your partner, and considers your tastes and desires.
We recommend you to do your research and ask in the necessary places and get to know the types of cakes they make, the ingredients they use, even the reviews of other couples about the place.
6. Don't be afraid to be original!
The story of you and the love of your life is unique, so don't be afraid to dream of an original and memorable wedding cake that represents the union of both of you. Don't stress! It's okay if you decide to opt for a cake according to the wedding theme, decorations, flowers and whipped cream or simply choose a fake cake to decorate a wedding cake table with cupcakes. 
The process of finding your perfect wedding cake can be a bit tedious, but we are sure it will be totally worth it in the end and the cake of your dreams will perfectly complement your wedding.
Do you want to know more about TIPS for your wedding in Yucatan? 
We are YUCATANLOVE, Wedding Planners in Mérida, ask us.